A survey by Bankrate.com proved that about 39 per cent of all Americans have a side hustle. This helps them earn some extra money for the household.
The survey also found that most persons who have an income of $100,000 per year or more have at least one side hustle. In fact, Americans with a side hustle earn, on average, $810 more, than their income from a regular job. Furthermore, about 45 per cent of workers said, they need this extra income from a side hustle for daily expenses.
Actually, there are various reasons to take a side hustle in the US, other than meeting daily expenses or living costs.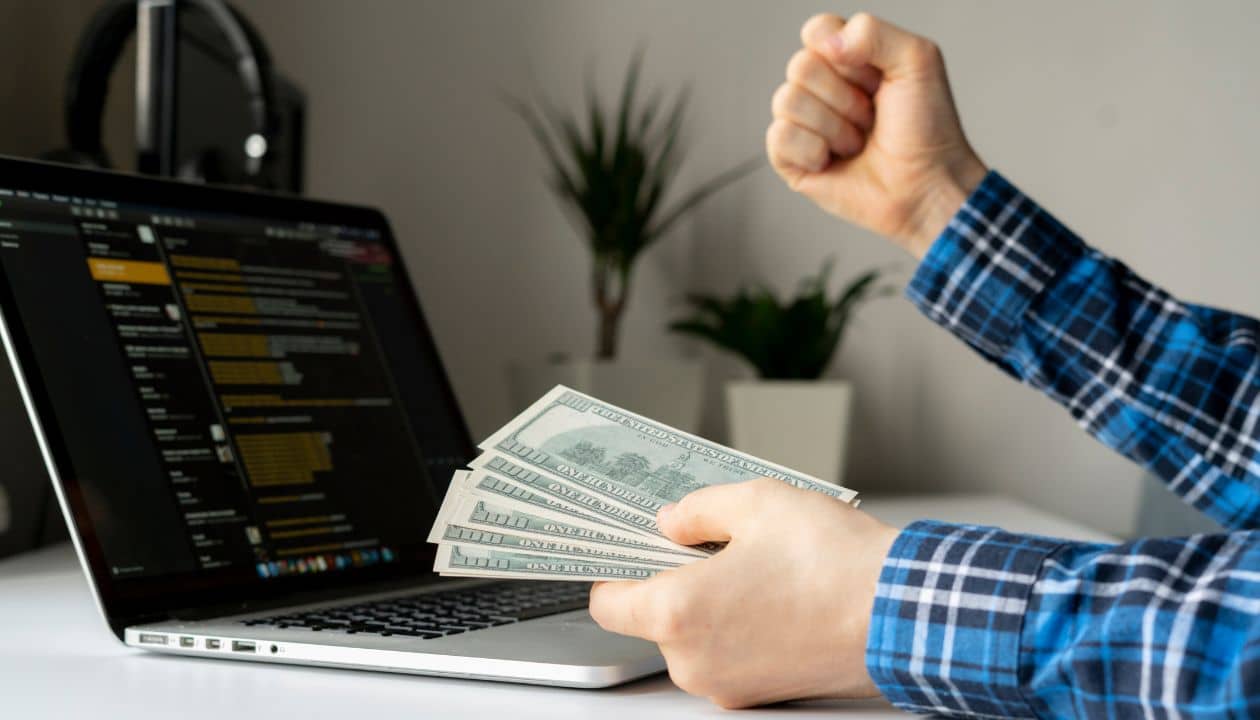 Reasons for a Side Hustle
Studies reveal, the majority of persons- about 33 per cent- take side hustles to meet their daily living costs. About 27 per cent earn from side hustles to pay for their wants or have freedom of spending.
However, a good 25 per cent of persons with side hustles use the extra money to save or invest or boost their savings, assets and net worth. About 12 per cent use the money to pay off debt. Only three per cent of people that have side hustles use it for other purposes, such as financing a project or something else.
Incidentally, women with side hustles depend on its income to meet living expenses, while men use the money for spending on fancy stuff. It was also found that families or households with lower income, usually take one or more side hustles, as compared against wealthier ones.
How Side Hustles Help?
While the income or earnings from side hustles help people to meet daily expenses, repay debts, save or even splurge, there are several other benefits, too. I will list some of these here.
Building emergency fund
More money for retirement
Financial security during unemployment
Opportunities to grow wealth and increase net worth
Gainful use of spare time or free time
Ability to expand your skills
Easier to achieve goals such as buying your own house
Improved physical and mental wellness due to financial security
If we think deeply about these eight benefits, we will find that each one is as important as the other. That's all the more reason why people, especially men, should take side hustles to boost their household income.
In fact, they can take any of the different types of side hustles.
Different Types of Side Hustles
Actually, there are four different types of side hustles available in the US. Most of these are open to adults or persons of legal working age. I will explain these four different types of side hustles, which could enable you to select what is best.
Freelancing
An estimated 48 per cent of America's workforce is engaged in freelancing. Of these, an estimated 28 per cent work as freelancers on a part-time basis only. Meaning, that they freelance during their spare time and, at the same time, have a fixed job with regular income.
 Working part-time as a freelancer is one of the main types of side hustle. You get paid upon successful completion of the work or project.
Freelancing isn't a one-off task since it depends on your professional skills. In fact, freelancing is a profession and the Bureau of Labor Statistics categorizes freelancers as independent contractors.
Also Read: 28 Best Freelance Websites for All Type of Freelance Work
Side Gigs
The second major type of side hustle is side gigs. They are different from freelancing. While freelancing is something continuous, taking a side gig can be casual and occasional. This means you can take or leave side gigs whenever you want.
There are no obligations to take a side gig and nor are you compelled to stay with those types of tasks for all your life. Side gigs usually pay you instantly, when you complete the task.
Most side gigs require your physical presence, while freelancing can be done remotely and online. Some classic examples of side gigs include working as a part-time cabbie, handyperson tasks, and delivery jobs for Postmates or DoorDash and other companies, to name a few.
Own Business
Yet another type of side hustle is owning a small business. In fact, all businesses begin small. Some examples of small businesses as side hustles include selling online stock photos, providing graphic designing services, owning a marketplace on Facebook Marketplace, Etsy or Shopify or even drop shipping.
Generally, the idea behind businesses as a side hustle is to earn an extra income even while you're asleep. There are several such online businesses such as own marketplace or dropship stores, that give you a passive income or with little extra efforts. Starting such a business doesn't cost much and can be opened with almost zero investment.
It's worth remembering that most large corporations began as small enterprises and as side hustles, till they became popular and grew exponentially over the years. The food brand KFC is one such example.
Also Read: 15 Best Passive Income Apps To Make Money
Seasonal Jobs
The fourth type of side hustle is seasonal jobs. Americans take these side hustles during the sowing and harvesting season, festivals, summers and other holidays, among others. These jobs aren't available around the year and the demand for workers surges only during specific months.
Among these, agricultural or horticultural jobs pay the highest wages. That's because such jobs require specific skills and the knowledge of various things such as using farm equipment and machinery, fertilizers and soils, insecticides and pesticides, among others.  Other jobs such as counter salesperson, cashier at stores or gift wrapping tasks don't require such specific skills.
Best Side Hustles for Men
As you can see, side hustles don't really need much educational qualifications or specific professional skills. As a matter of fact, anyone of legal working age, and, in some cases, teenagers above the age of 13 years, can also take side hustles to earn some extra money for any purpose.
Now, I will list some of the best side hustles in the USA that's mainly for men. Of course, some of these side hustles can also be taken by women.
1. Online Tutoring
Online tutoring is the best side hustle for both, women and men. It requires some specific educational qualifications and a skill for teaching. Additionally, you will require a lot of knowledge about the subjects that you'll be teaching online.
Thousands of foreign students wish to learn subjects such as English, Math and Science from the American curriculum. If you hold a teaching degree or have worked as a teacher, it's easy to get such online tutoring jobs.
For men, teaching subjects in engineering and personal finance for college students and aspiring financial consultants is a wonderful side hustle. Some websites claim, that their online tutors are now millionaires through this side hustle.
Also Read: 25 Best Websites for Online Tutoring Jobs (Earn $50/Hour)
2. Delivery Crew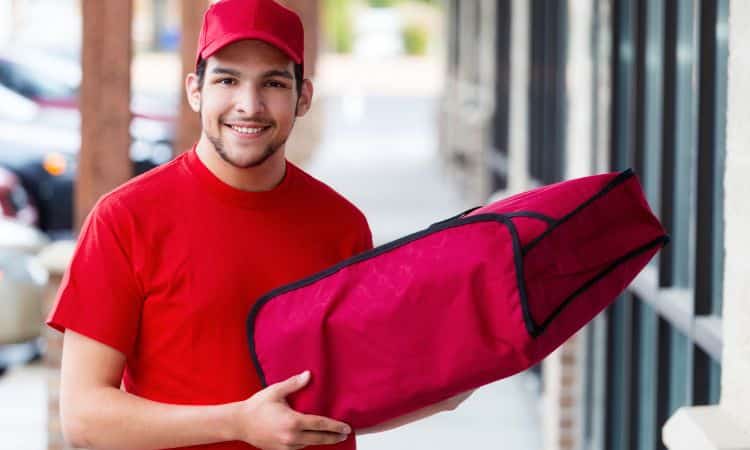 Working as delivery crew is an evergreen side hustle. Meaning that such jobs are available part-time as well as full-time. Delivery crew or delivery agents are in demand all around the year. In fact, consumers in the US are the single largest community in the world that employs the services of delivery agents.
Amazon Flex, an app from Amazon, the largest online retailer in the world, allows you to work as a delivery agent. Then we have Doordash which is one of the popular food and grocery delivery apps. Also popular are other apps to find delivery jobs, such as Postmates, Grubhub, Shipt and Instacart.
Typically, a delivery agent's job will earn you about $25 per hour or $100 for a four-hour shift. You can work full-time or part-time or even take the job when you need cash.
3. Uber & Lyft Cabbies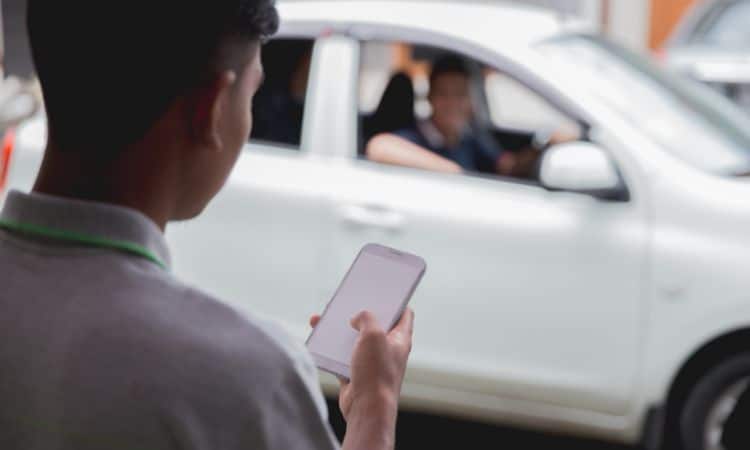 If you own a good car and want to find a side hustle, drive for Uber or Lyft. These two large taxi aggregators enlist vehicle owners to work as cabbies and earn an extra income.
They have different types of services, such as airport transfers, luxury coaches, limos and others. The service you offer will depend on the type of vehicle you own.
Generally, Uber and Lyft drivers earn about $18 per hour depending upon the time, duration, location and season of the ride. You can also deliver food for Uber Eats and earn an extra income. In fact, some men who work as cabbies also take delivery jobs for other companies.
Also Read: How To Get A Free Uber Ride?
4. Fitness Instructor
As medical inflation grows, there's a huge demand for fitness training. To work as a fitness instructor, you will need some certifications from a good institute. These are available easily if you're healthy and have the necessary skills.
On average, fitness instructors earn about $30 per hour, depending on the location and type of services they provide. Additionally, you have the benefit of conducting classes online for a group of several learners or fitness fans.
Personal fitness trainers at gyms and home trainers can earn more money. This is a perfect side hustle for men with excellent fitness and due qualifications.
5. Multilevel Marketing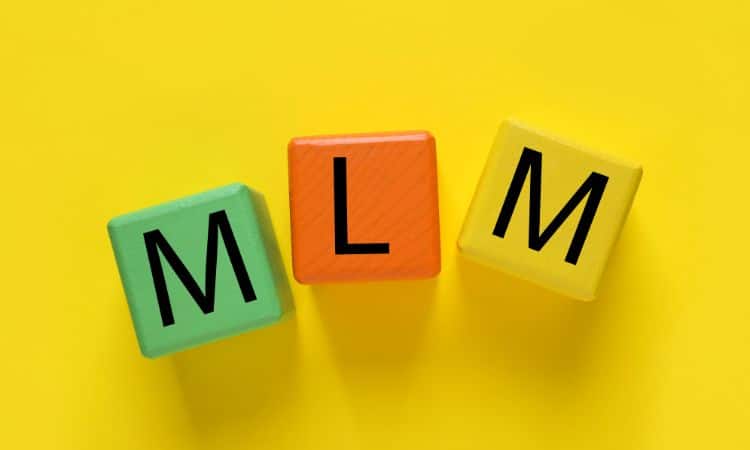 Multilevel Marketing or MLM, as it's commonly known, is a superb side hustle, available for both, women and men. The US is home to some of the largest MLM companies in the world. In fact, MLM, as a business model, began in the US nearly 100 years ago.  Today, MLM ranks as one of the topmost side hustles for persons who wish to earn some extra money.
Basically, MLM is its own business. You sign up as an MLM associate with any of the top companies. They will provide some basic training about their products and services. You have to promote and sell these products and services to your social network, to earn profits.
In the US, the MLM market is expected to grow to $62.5 billion during the year 2023. Therefore, you can imagine the profits that can be earned through this side hustle. MLM is also known as network marketing.
Also Read: Top 10 Strategies to Be a Successful Leader in MLM & Network Marketing
6. Blogging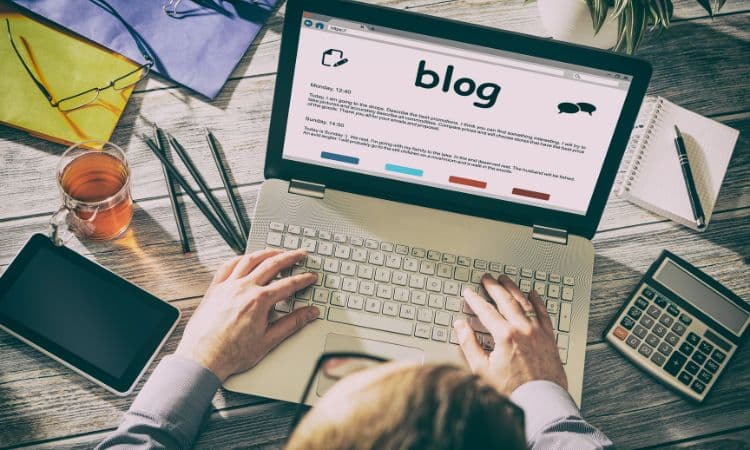 Over the years, blogging has become one of the top side hustles, in the US and around the world. With a larger number of persons around the world now able to access the Internet from their mobile phones or computers, there's a huge demand for genuine and original content and information.
Basically, blogging isn't rocket science. All you require are some excellent writing skills and in-depth knowledge about some topic that can either be from your education, profession or hobby. Create content that people will love reading and upload on your blog.
Making money or monetizing a blog is quite easy. You can subscribe to Google AdSense and make money. You get paid according to the ads that Google displays on your blog site and the clicks these ads get.
Also Read:
7. Bartender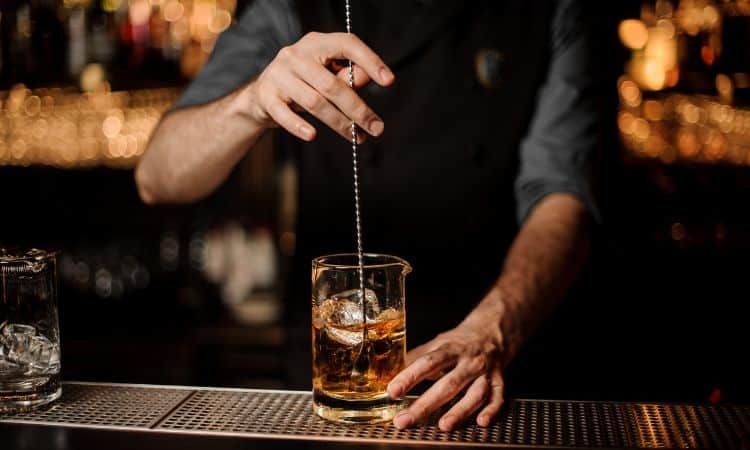 For men who have the skills to create amazing cocktails using alcohol and various kinds of mixers such as juices and flavours, working as a bartender can prove worthwhile. There're two kinds of bartender jobs available: one at restaurants and bars and the other, for private parties and events.
Skilled bartenders are in huge demand across the US. This is a sort of side hustle where you can work only during the evenings. You could get such jobs only for private parties and events or, during the festival season.
One of the best things about working as bartender is that other than wages, you can also get a lot of tips from happy customers. Everyone appreciates a superb cocktail, after all.
8. Bouncers/ Security Staff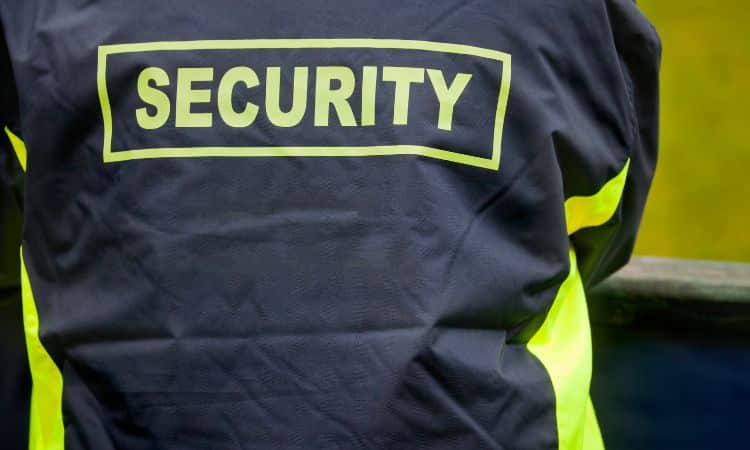 Working as a bouncer or security staff isn't really easy. In fact, it can be an unpleasant task for some men. At the same time, the money more than compensates you for any ill feelings towards this kind of work. Bouncers and security staff in the US can earn as much as $45 per hour if not more.
Working as bouncers can be full-time or as a side hustle. As a part-time job, you can get such tasks for parties, events, shows and concerts or even at discos and pubs. These are generally evening to late-night jobs.
Men who wish to work as bouncers or security personnel must have excellent health and fitness. At the same time, they should possess superb etiquette and know how to tactfully handle unruly people without physical or verbal violence.
9. Police Officers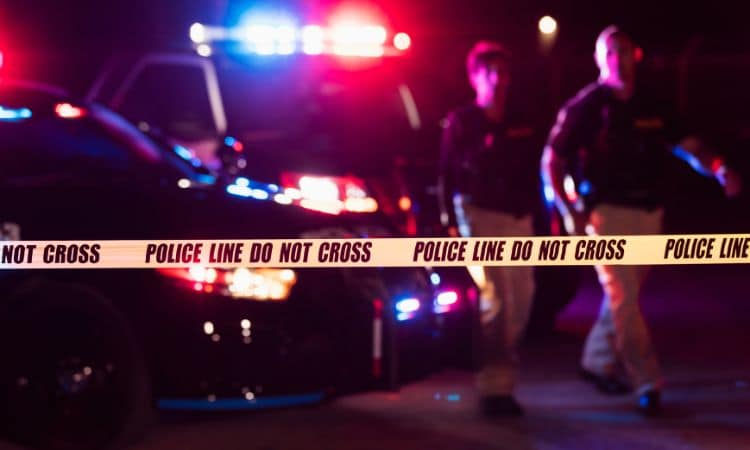 Yes, police officer jobs are also available as a side hustle. Just in case you're interested, search with the keywords 'part-time police officer' on Google. You would surely be amazed at the number of vacancies in your area and different cities that feature on your search.
Why would police departments require part-time officers? The answer is simple. Often, police departments struggle with finding the right persons to fill vacancies. Sometimes, there are delays in the hiring process. And, some precincts don't really require much policing.
These jobs are generally available to persons who have a fair knowledge of the law and former cops who've left the department for some reason. This job involves undergoing stringent background checks.
10. USPS
Another surprise. The United States Postal Service also hires a lot of part time staff. This includes everyone from mailpersons to sorting machine operators, logistics staff and computer experts. The USPS also hires part-time philatelists for its stamp collection bureau and historians.
Some of the side hustles from USPS are seasonal. That's because the volume of incoming and outbound mail surges during festive seasons and holidays. It is worth knowing that despite email, instant messaging and other online systems, millions of Americans and foreigners depend on the USPS to send parcels, letters, greeting cards and invitations, as well as legal documents.
The USPS is one of the most modern and booming postal organizations in the world that pays well, too.
Other Side Hustles for Men
There are a few more side hustles for men that are available all around the year as well as seasonally. These include working as waiters and servers, event planners, shopping assistants and store assistants, among others.
Some more side hustles include website testing, app testing and online game testing. You can also take side gigs such as online transcriptions, completing online surveys, reviewing movies, translations and others, depending on your skills.
A closer look at the US work market will surely reveal that most Americans have more than one side hustle. This ensures they have a steady second income, just in case one of the side hustles stops for any reason.
Conclusion
Finding a side hustle for men, as well as for women, is fairly easy in the US. As a matter of fact, side hustles can also help you develop a secondary career, which is different from your primary profession. A good side hustle can help you save a lot of money for retirement and help you gain superb financial stability.