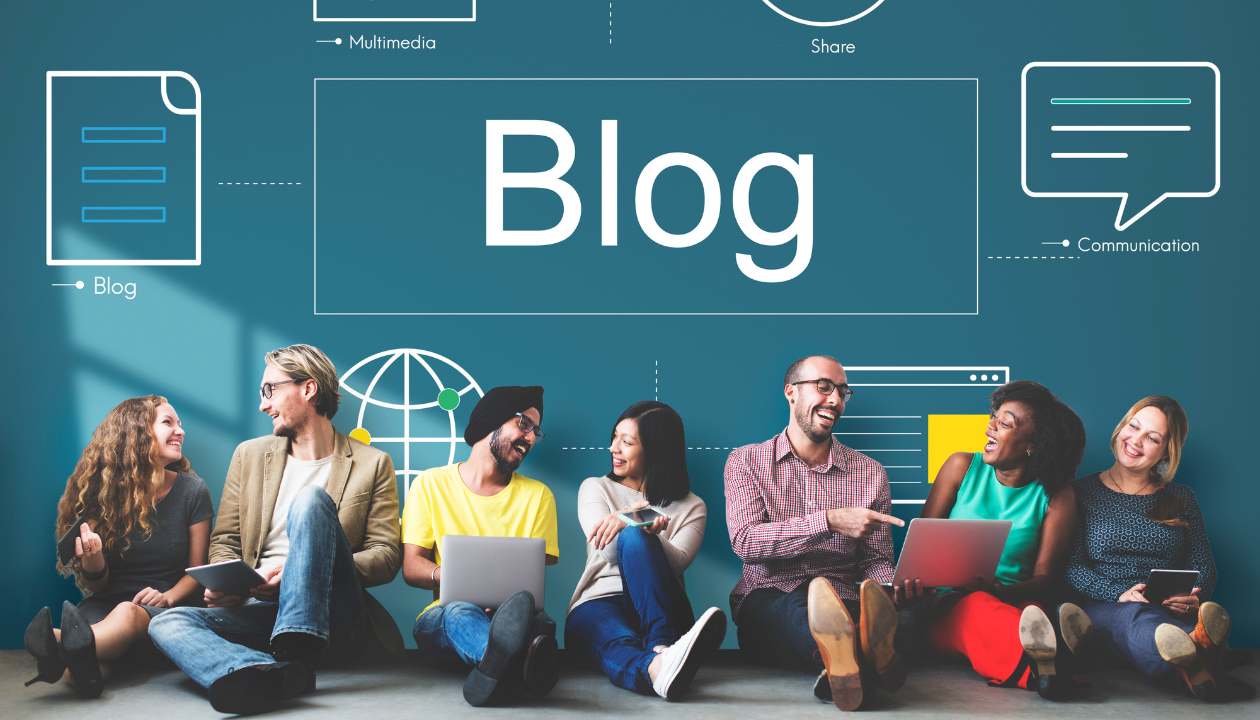 Once upon a time, blogging was only a hobby. People would become bloggers to give wings to their thoughts and knowledge about something or passions. In today's world, though, blogging has become something more rewarding.
While it continues to remain a hobby that countless people worldwide follow, blogging now offers an opportunity to make a lot of money.
If you're a budding blogger or want to get paid to blog, here're 20 practical, time-tested, and proven ways by which you can make money.
20 Ways Bloggers Can Make Money
Maybe this sounds too good to be accurate, but yes, there are at least 20 ways you can make money with a blog. Therefore, if you're planning to open a blog, here're 20 ways to earn a decent and legit income.
1. Affiliate Marketing
Affiliate marketing ranks as the topmost way most people make money from blogs. There're several superb affiliate marketing programs from online retailers and businesses like Amazon Associates.
On joining an affiliate program, you have to provide links to your content that helps people to buy products. For every sale, you get a commission.
2. Google AdSense
The commonest way every blogger makes money is from Google AdSense. This is a free service from Google. Once your blog has decent traffic, you can signup for a Google AdSense account.
This enables Google to display ads on your website according to the reader's search patterns. Each time a reader clicks on any of these ads, you get paid some money from Google.
3. Sponsored Posts
Once your blog is famous and has hundreds of followers, you can get sponsored posts from advertisers. That's because most consumers nowadays research products and services before purchasing.
And they trust blogs more than advertisements by companies. Therefore, companies will pay you to carry sponsored posts on your blog.
4. Dropshipping Business
Dropshipping is yet another very popular way to do blogging for money. Dropshipping means you'll sell something on the blog which comes from a third-party supplier.
When a customer buys something and pays, part of the money goes to the supplier, who ships the product directly. You must sign up with manufacturers and suppliers for special rates and shipping arrangements.
5. Sell Advertising
Just as online newspapers sell space on their pages for advertising, blogs can also make money in a similar fashion.
If your blog caters to a particular niche, many businesses want space on your pages to publicize their business, services, product, or brand.
Selling advertising on your blog depends on the popularity of your posts. It is one of the most profitable ways to do blogging for money with a blog.
6. Online Tutorials
Providing online paid tutorials is yet another excellent way to make money with a blog. There's no limit to the topics on which you can provide paid tutorials. You can teach people how to play online games or make money.
Or hold tutorials on various Do-It-Yourself (DIY) stuff such as gardening, carpentry, cooking or even some hobby. If you have a skill that people wish to learn, there's no shortage of students.
7. Coaching for Blogging
Successful bloggers are celebrities of sorts. And their followers want to copy their success stories. Once you have an adequate number of followers, you too can start coaching people on how to blog and perform digital marketing processes on various content.
Depending on your location and need, you could hold online or offline classes. This is a very profitable way to blogging for money.
8. Sell Amazing Stuff
Many bloggers create their own branded merchandise and sell it through their blogs. Often, this has something to do about your niche or the topic about which you're blogging.
Or you can sell amazing stuff for other bloggers, influencers, and companies that nobody else has. This means you will have almost exclusive rights to sell such stuff.
Write reviews about these products and promote them on your blog.
9. Blog Sponsorship
Many clubs, political organizations, and even companies would be interested in sponsoring your blog if the content suits their requirements. As I mentioned earlier, people trust blogs more than media ads and, sometimes, even the mainstream media.
To get sponsorship of your blog means you're handing over some control to the organization. However, the returns can often be worth it.
10. Sell eBook
Did you know that many budding authors sell their works or eBooks through blogs? You can write a superb eBook about some special skill or subject or even a fictional story that would interest a large audience.
Write reviews about the book and tell people why they should buy it. Your followers would definitely be interested. At the same time, you can also sell eBook through Amazon and other online outlets.
11. Hosting Sponsored Contests
Add some fun to your blog by hosting sponsored contests for your followers. This works in two ways. Sponsored contests will drive more people to read your blog. And companies will pay you to sponsor the contest on their behalf.
They will offer prizes too. All you need to do is play host to such a sponsored contest that could be about anything within your niche.
If you check some blogs, there're contests offering anything from free meal vouchers to shopping coupons.
12. Offer Couponing
Couponing is one excellent way to make money with a blog. It simply means that stores and retailers will offer coupons through your blog for readers. They have to print the coupon or use it online to avail a good discount at some popular store.
Usually, offline retailers will use this system. They will pay you to promote their coupons through your blog. That's because they're looking at attracting more customers. And it helps you too by getting more people to visit your blog.
13. Conduct Webinars
Creating webinars to promote a product or service or even teach some skills is a common way to get paid to blog. To do that, you'll have to create a personal brand as an expert in some field.
And you can get other people in the field to attend the paid webinars. Inviting guest speakers and other experts in the field to speak at the webinar is possible to attract larger crowds and make more cash.
14. Online Business Directory
An online business directory is something that everyone looks for when they need a product or service or want to find a place where they can get something. You can create a wonderful business directory on your blog as a blogger.
Businesses that wish to feature on the directory will pay you an annual subscription. This is a recurring way to make money since every business wants as many marketing channels as possible. And your blog will be one among these channels.
15. Offer Email Marketing Service
Every blogger has subscribers. This means people will subscribe to updates about the latest posts on the blog or receive information in the form of newsletters.
This email list is a vital resource for companies and other businesses to promote their products and services. You can offer paid email marketing services by sending promotional emails on their behalf to your subscribers.
16. Promote Events in Your Area
Events depend on large turnout of people. And you can definitely promote events in your area by signing up with organizers. 
They will pay you some money to write about the event itself and post its various updates, sell tickets or seats or become their channel partner to get more paid participants.
Events require lots of publicity and you could definitely make money from the blog by promoting some in your area.
17. Become Online Consultant
You can also become an online consultant as a blogger in some niche. For example, if you're blogging about savings and investment, you could also work as an online financial advisor.
Understandably, working as a consultant might require some special qualifications or even a license from some authority. If that's possible, you stand to make a lot of money from your blog.
18. Become an Online Advice Columnist
Online advice columnists are always in demand among people and news magazines. That means people will consult you to find solutions to various day-to-day problems. Online advice columnists in the UK and elsewhere are also known as Agony Aunts.
This means you offer a "shoulder" for people to "weep" and confide their problems while you provide advice on overcoming some unpleasant situation. Online advice columnists usually start as bloggers.
19. Promote Travel Destinations
Promoting travel destinations and tour packages is a big business around the world. And if you can blog about travel and tourism, you'll find many companies and airlines willing to pay you to promote their services and destinations.
Hotels, restaurants, and shopping facilities look to travel bloggers to get much-needed customers. And they're willing to pay a lot of money to bloggers who help them find these customers.
20. Offer Paid Premium Content
Every blogger offers free content. But experts in various fields also offer premium, paid content on a membership basis. This means you will provide access to exclusive content to paying members only.
To make money with a blog in this manner, you will have to churn out amazing content that people are willing to pay for a reading, just like a magazine subscription.
There're several blogs around the world that flourish on paid premium content only.
In Conclusion
As we can see from the top 20 ways to make money with a blog, it is clear that blogging can indeed be a rewarding hobby. Like any other money-making venture, it requires extra effort and time to make your blog profitable.
The best way to do that is by starting a blog that helps people lead a better life or solve some of their problems. This attracts a lot of followers.
And once you have the necessary number of followers, it's fairly easy to use any of these 20 ways to make money from the blog rather easily. Millions of bloggers are getting rich daily using these 20 ways. You, too, can be one among them.