Most Americans have a 40-day work schedule per week. The usual work hours at most places in the US are from 9 am to 5 pm from Monday to Friday. The majority of people have weekends from Friday evening till Sunday midnight.
All of us have 24 hours during any given day, seven days a week and 365 days a year. If we consider the actual time we spend on working- that is, doing a job for a regular income, we spend about 10 hours daily. The two extra hours are necessary to get ready for work, commute and other related stuff.
Though a sizeable part of our days is taken by a job, we still have some 14 hours remaining from a 24-hour day. Some of us may have a little more or a little less than that depending on the distance between home and workplace and other factors. Yet, we can't deny the fact that we have ample hours left after work hours.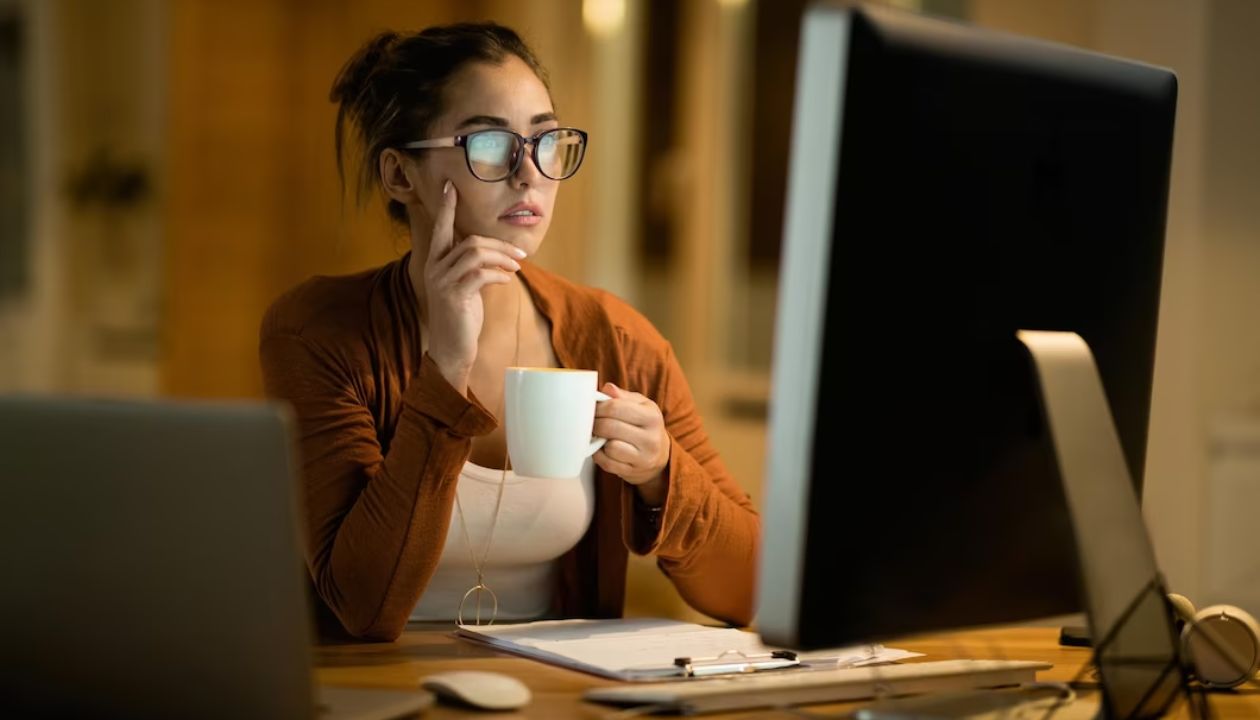 Dividing 24 Hours of a Day
If we look closely at our schedules, we will surely find that we can save some time from our two extra hours spent on commutes and get ready to work.
Most of us prefer to sleep for at least eight hours a day. Medical science proves that an eight-hour sleep is necessary for good health, though there're several exceptions to this figure. Some people require only four hours of sleep or lesser while others need 10 hours of sleep time or longer. This depends on various factors such as age, nature of work and sleeping patterns, health and family commitments.
Let's consider that, on average, an adult American sleep for eight hours. This means we would still have some six hours a day that remain surplus, after deducting 10 hours of work and eight hours of sleep.
From this balance of six hours, we give some time for our family and other needs, such as dining and recreation, among other activities. However, most of us spend only about two to three hours with our family, watching TV or doing some recreation such as playing a sport or going to a gym or even shopping.
The remaining three hours to four hours of the day are, at best, surplus. Some of us don't even know how to use this extra time on our hands, since we have given our best to our family, recreation, health and wellness, socializing and other activities.
Also Read: 10 Amazing Ways To Make Money While You Sleep
Free Time During Evenings
If you closely observe your schedules again, you would definitely find that your free time during evenings is either from 8 pm or 9 pm to midnight or, in some cases, from 7 pm to 9 pm during late evenings.
Instead of simply whiling away these three to four hours or even two hours, you can make extra money from home in the evenings. As a matter of fact, millions of Americans are already working for two to four hours during the evening and making lots of money.
In some cases, the money they get from their evening work is equal to or more than what they earn from their regular, day jobs.
Skills for Work in the Evening
You might wonder, what are the different jobs or tasks that people perform to make extra money from home in the evening? There're lots actually. You can use any skill from your job or even your education, hobbies and passion to make money from home in the evening.
The point here is that most people that have spare time during the evenings usually would love to learn something new and useful that could help them live a better life or make them richer. Others want part-time workers who can perform vital tasks for their business and have relevant experience. This helps such businesses keep their payrolls trim and smaller.
Regardless of your skills, it's possible to make extra money from home in the evenings with just some extra effort.
How Can I Make Extra Money from Home in the Evenings?
I will now tell you about some of the amazing ways that could help you also to make extra money from home in the evenings. You can select any of these ways or even two different ways to earn extra income. All these ways are legit, and hence, you can take these types of work safely.
1. Freelancing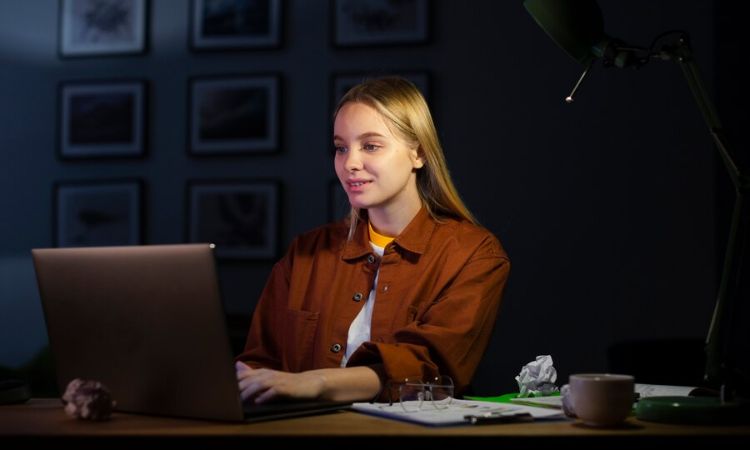 About 48 per cent of the total US workforce works freelance, either full-time or part-time. Use your job skills to work as a freelancer. Visit websites such as www.upwork.com, www.flexjobs.com and other freelance websites to find out which skills are in demand in the freelance market. Working two to four hours in the evening as a freelancer can help make extra money in the evenings.
Also Read: 30 Best Online Freelance Writing Jobs Pays $20-$30 per Hour
2. Graphic Designing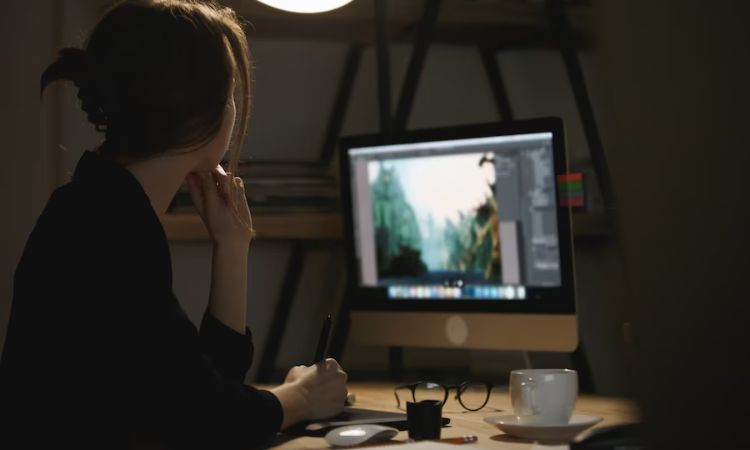 Put your own creativity to work every evening to create excellent graphic designs. There's a huge demand for readymade as well as customized graphic designs in the US as well as all over the world. Spending a few hours daily in the evening and working as a graphic designer could also bag you a prestigious contract from some company.
3. Blogging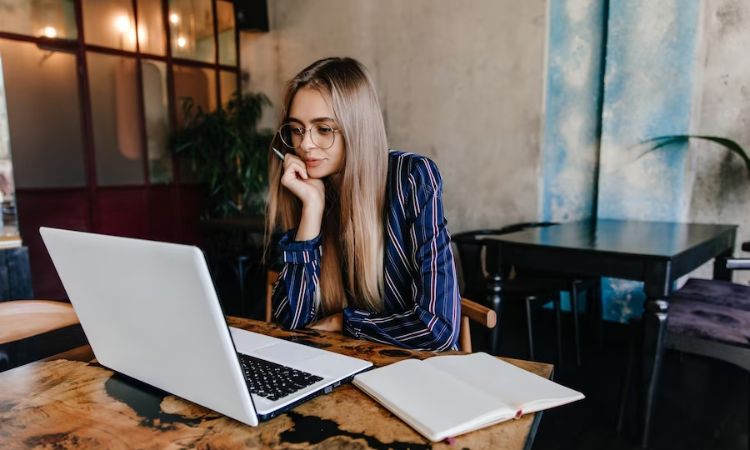 One of the surest ways to make extra money from home in the evenings is by blogging. All you need is some superb writing skills to explain anything to readers. You could blog about your professional experience, studies or hobbies. Write excellent blog posts, take superb pictures and upload them on your own blog. To have your own blog, buy a wonderful domain name and hosting, which costs as low as $9.99 per month.
Also Read:
4. YouTubing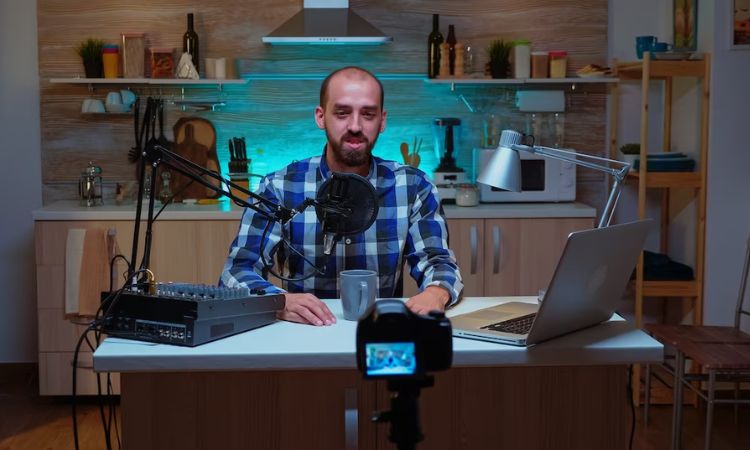 YouTubing is also known as vlogging. Create amazing videos about something. However, you will first have to finalize the theme and niche of your YouTube channel. Once you have these, open a free YouTube channel, make videos and upload them. You can make money through Google AdSense, affiliate marketing and taking money for sponsored videos, such as product reviews, on your YouTube channel.
5. Multilevel Marketing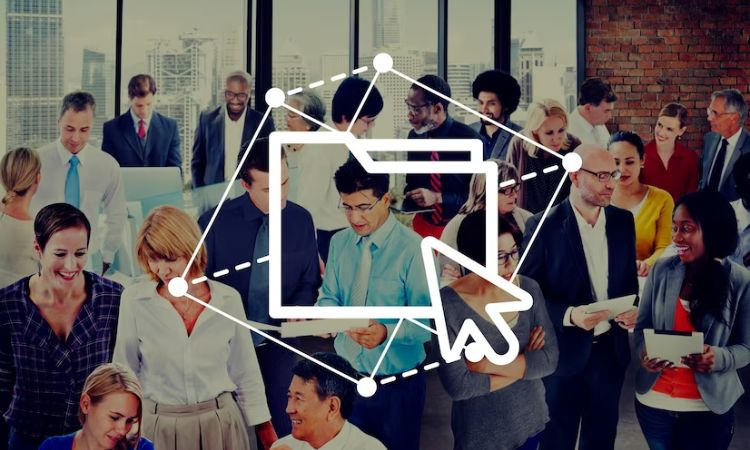 There're as many as 50 companies in the US and those from abroad that you could join as their Multilevel Marketing (MLM) associate. This is a superb way to launch your own business and make some money during the evening hours. Once you join an MLM firm, the task is to promote and sell their products within your social circle, either online or offline. You get good commissions for the products that you sell.
Also Read:
6. Affiliate Marketing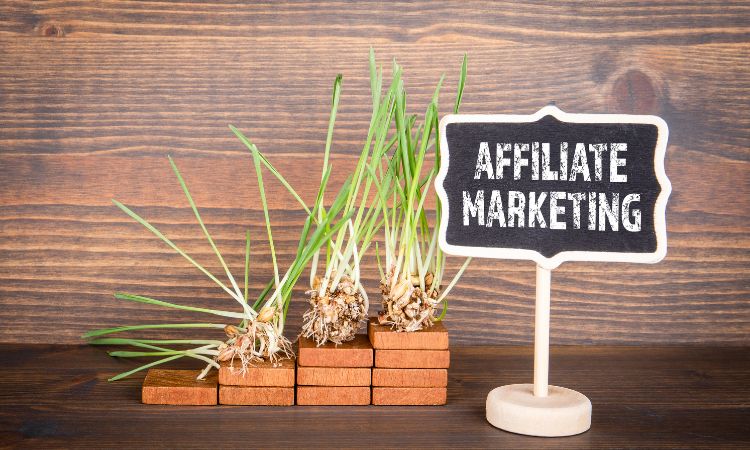 Companies such as Amazon have superb affiliate marketing programs that allow you to earn good money by simply promoting their products. Join Amazon Associates, the company's affiliate marketing program. You can make links to their products and promote them through your blog, website or social media pages. Each time someone buys using your link, Amazon will pay some money.
7. Online Tutor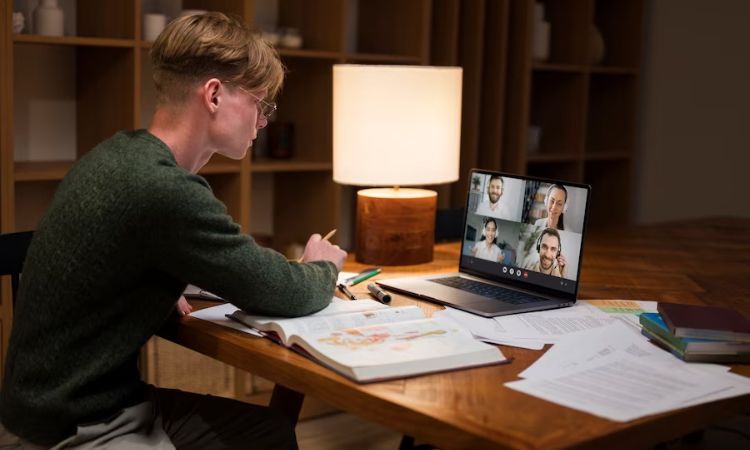 Teachers and professionals in any field can easily work as online tutors for a couple of hours every evening and make some superb money. Online tutors in all fields- from school and high school subjects to professional skills are in great demand all over the world. That's because lots of people in the world wish to learn subjects from the US school curriculum or learn skills that are used in the US for work.
Also Read: 25 Best Websites for Online Tutoring Jobs (Earn $50/Hour)
8. Content Writing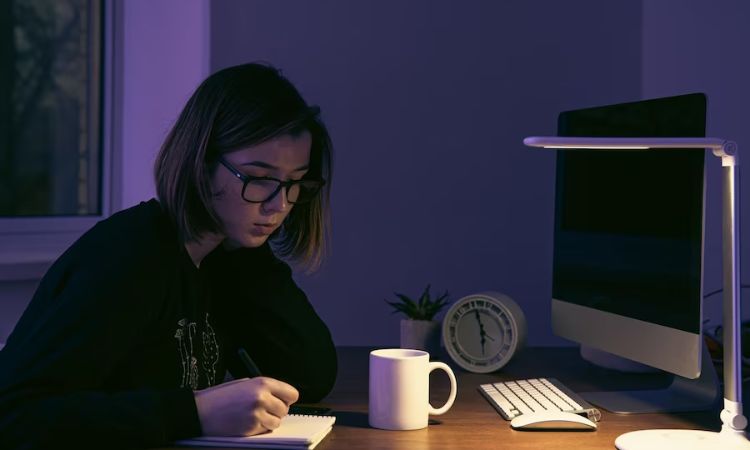 The oldest and perhaps the most common way to make money in the evenings is with content writing. That is if you know how to write amazing, engaging, interesting and relevant content on a variety of topics. Practically everyone from bloggers to companies and website owners, ecommerce portals, as well as social media managers, needs superb content.
If you can churn out such excellent content, there's no shortage of work for you. Artificial Intelligence can't replace human content writers for several reasons and hence, your demand will never drop.
9. Medical Transcriptionist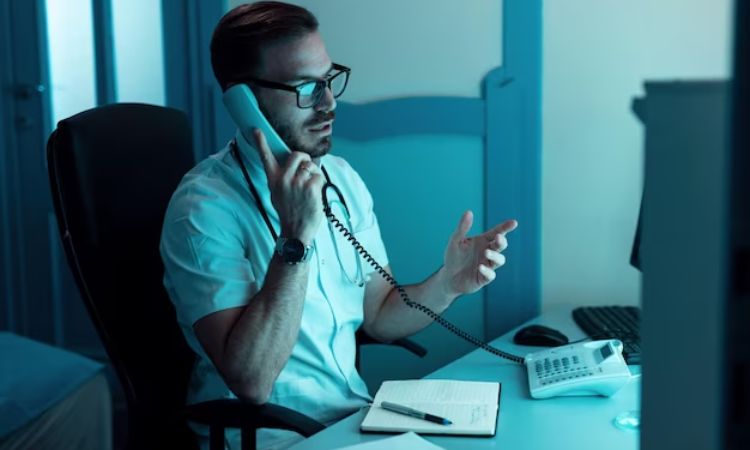 Medical transcriptionist jobs are available for the asking. You need to have good typing skills and an ear for details. This task includes listening to audio or even video recordings given by your employer. These audios and videos are usually talks between a patient and a physician or between a group of physicians, surgeons and medical experts.
Your task is to make transcripts by filtering out the relevant parts of the conversation and saving them in a digital format for the clinic or hospital to recall when needed.
10. Virtual Assistant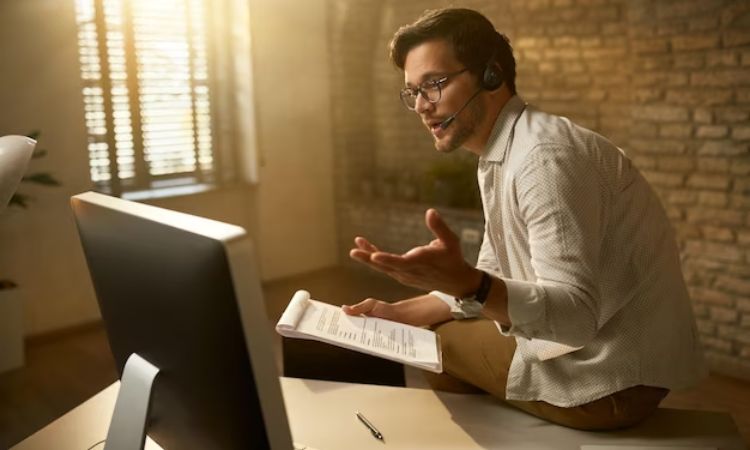 Virtual assistants are somewhat like secretaries to some high-net-worth personalities. They perform all secretarial tasks online only. The nature of your work depends on the employer. It could be anything from filing documents for the employer to fixing appointments, reading and responding to emails, handling their social media, or even keeping accounts of the employer's money.
Usually, virtual assistants work for only two to four hours a day in the evenings. They earn a lot of money if they're good at work.
Also Read: 9 Best Virtual Assistant Companies That Pay Well
11. PSO
The job of a PSO is mainly for women. If you're a woman and would like to earn $60 to $75 per hour and have no qualms about talking steamy over the phone, this could be the right job for you to make extra money in the evening. There're several companies in the USA that hire PSOs or Phone Sex Operators.
They don't reveal your true identity, location or photo. Nor do you have to use your own phone number because the PSO company provides a phone connected to the Internet and works on Internet Protocol Telephony (IP Telephony) for total anonymity.
12. Sell Your Friendship Online
Being an online friend and chatting can also earn you some money online from home. This is a common and growing trend in the US and millions of women and men of working age are becoming paid friends. The tasks are simple: you chat with some client somewhere on topics of mutual interest.
There're no terms and conditions over what you could chat over. All you have to do is become an online friend of some lonely woman or man for a couple of hours and get paid by the company that offers the service.
Calculating Evening Pay for Work
If you're wondering how much money to charge for extra work in the evening, here're some simple calculations. That could help you to know how much money you can ask any employer for your part-time services. Freelancers can decide on their own pay on an hourly basis, depending on various factors such as demand for their skills and overall experience.
Here's how to calculate your pay: If you're getting, for example, $25 per hour from your job, it means you're making $200 per day for an eight-hour shift. However, for evening work, you should get at least double this amount or $50 per hour.
This isn't a rule as such. However, persons that work after office hours and in the evening have certain extra expenses. These include the use of own computer, Internet connection and telephone. Additionally, they often have to give up some pastimes to work extra in the evening and make money.
Usually, the after-office work market depends on demand and supply principles. During certain periods of the year, a specific skill or course would be in demand. At such times, you can charge higher but keeping in mind the rates of your closest competitors. And be flexible enough to dip the rates when the demand for that skill drops due to the season.
The best way to find out what rates prevail in the market is by visiting any good website, such as www.upwork.com or www.fiverr.com
Importance of LinkedIn
Nowadays, LinkedIn is a superb resource for finding work after office hours and in the evenings. Therefore, I suggest that you create a killer profile on LinkedIn that attracts the attention of potential buyers of your skills. You might also get that dream job through LinkedIn, with a superb profile.
Take time to create your LinkedIn profile and indicate directly that you're available for freelance or part-time work. However, mention that only if your main employer has no objections to your part-time work and there're no clauses banning such work in your job contract.
The best way to attract attention on LinkedIn is by creating posts on the skills that you wish to sell for work in the evening. This can be done easily with some basic writing skills and information about the industry where you're working or the hobbies that you follow.
Closing Thoughts
Making money in the evenings isn't really a difficult task, as long as you're willing to spare a couple of hours or a little more each day. Making extra money in the evening has many advantages. You can save it and invest it for the future or use it to open your own business.