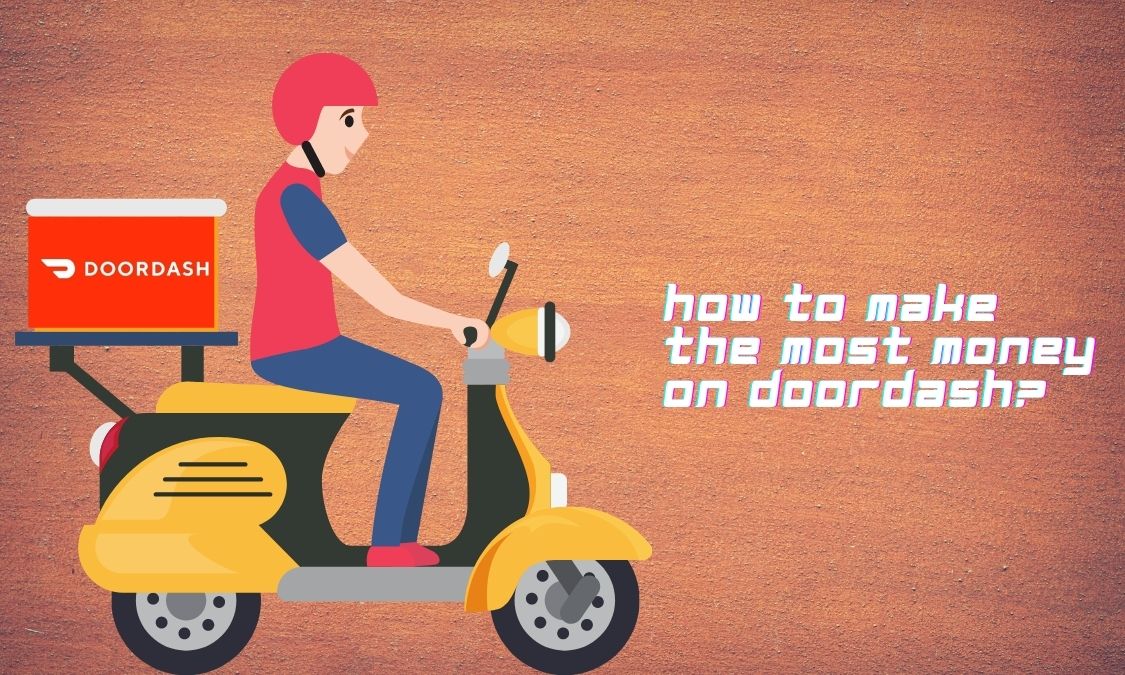 Millions of Americans are considering a side hustle or just about any job that could help them get back on their feet after the havoc caused by the Covid-19 pandemic in 2020 and 2021.
As the pandemic ebbs in 2022 and social distancing fades away gradually, home deliveries of a lot of stuff have begun with full force. Those who lost their jobs in 2020 and 2021 are now looking at fresh avenues to start an income.
If you're looking for full-time work or to earn some extra money during your spare time, I would recommend you to join & make the most money on DoorDash. That's because DoorDash is a popular app where people order food in the USA.
How Much do Doordash Drivers Make?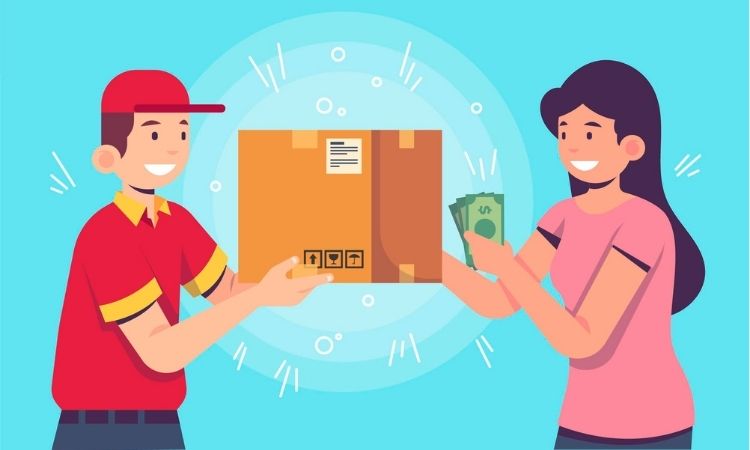 When it comes to doorstep delivery of food orders, DoorDash is one of the leaders in the field.
Surely, most Americans have heard about DoorDash. However, if you haven't, I will explain in brief, how DoorDash works. That would help you to decide whether to wish to earn an extra and legit income by working for DoorDash, either full-time or as a side hustle.
DoorDash works in a simple way. A customer places orders for food at a restaurant. The restaurant prepares the order. DoorDash sends one of its couriers called 'Dashers' to the restaurant to pick up the order and deliver it to the customer.
For your service as a Dasher with DoorDash, you get $25 per hour. Additionally, DoorDash provides all kinds of incentives which helps to make the most money.
It's easy to make $500 a week with Doordash. Most Dashers make between $2,500 and $4,500 per month, depending on how they work with their food order deliveries with DoorDash.
Right Time to Join DoorDash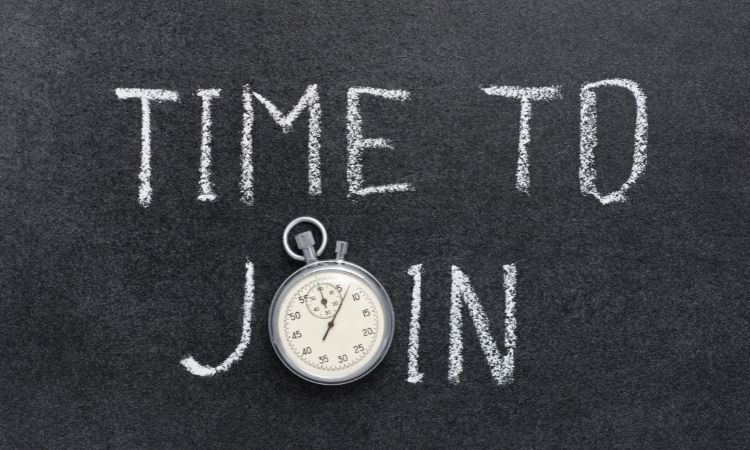 As you can see from the above figures, you and a small family can easily live for a month with the income from DoorDash. In fact, the time to join DoorDash is right now.
I will explain the reasons you should join DoorDash now and make the most money with doorstep deliveries of food.
The food delivery market in the USA is expected to cross the $66.56 billion mark in 2022, according to the European statistics and research portal, Statista. The market shows an annual growth of some 9.69 per cent and is said to be the fastest-growing sector of the USA.
Furthermore, the online food delivery segment in the USA will be growing at 49.9 per cent per year till 2026, the Statista report adds.
According to Hotel Tech Report, about 80 per cent of all Americans order food delivery at least once a month. Of these, 38 per cent use third-party delivery services such as DoorDash and other apps.
DoorDash holds the lion's share of the food delivery market at a whopping 59 per cent, according to Statista.
As the popularity of home delivery of food orders rises in the USA, the demand for DoorDash services is also expected to grow considerably. This means now is the best time to join DoorDash and make the most money.
That's because available positions as Dashers would fill up quickly once the market goes up over the years.
How to Become a Dasher or DoorDash Driver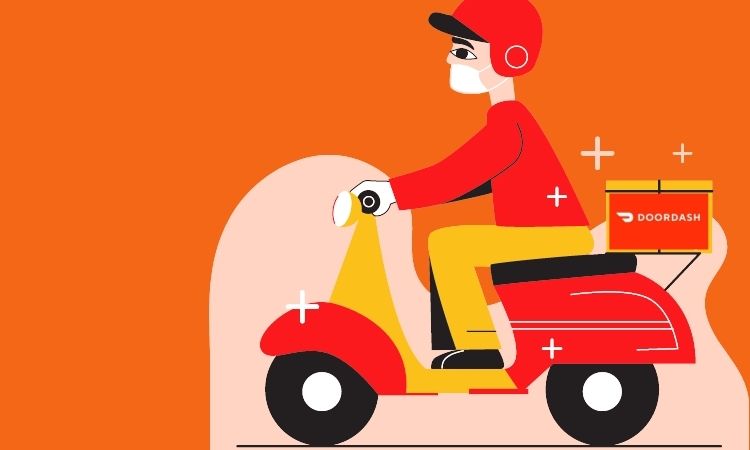 These facts and figures to earn at least $25 per hour might surely tempt you to become a Dasher or driver for DoorDash. Here're the very simple steps to register with DoorDash to become a Dasher and make the most money.
To join DoorDash as Dasher or doordash driver, you should be at least 18 years old and have a valid driver's permit and have a good vehicle. In fact, DoorDash also welcomes cabbies that can deliver orders to customers.
There're two ways to become a doordash driver.
Register on Website
Visit the DoorDash website and click on the 'Become a Dasher' link. You will be taken to a page where you can read the terms and conditions of working with DoorDash as a Dasher. The next step is keying in the ZIP code of your city or area.
Now, the DoorDash website will display whether there're any positions for Dashers available at your location. You can also see the restaurants where you would have to collect food for delivering the orders. Key in your name, contact number and identity proof details.
Generally, DoorDash approves an application within 36 hours to 48 hours after submitting it. You will get an email notification of your acceptance or rejection.
Register on App
Actually, the app is the most important feature of working with DoorDash and making the most money. Therefore, it would be better to download the app for registration as a Dasher.
While using the app, ensure that the location services on your mobile remain switched on. That helps the app to identify your area and display proper results, such as restaurants in the area and whether there is any Dasher position available.
Of course, you also have the option of keying in your ZIP code. The process is similar to the one I describe for the website. It includes keying in your name, age, contact address and other details.
Don't forget to key on your national identity card details such as number and place of issue.
DoorDash takes 36 hours to 48 hours to display whether your application is successful or not. You can use this time to learn more about the app, such as how to schedule your delivery slots, best timings for deliveries, timetable of earnings and ents.
They also have FAQs on the app, which you can read.
Onboarding on DoorDash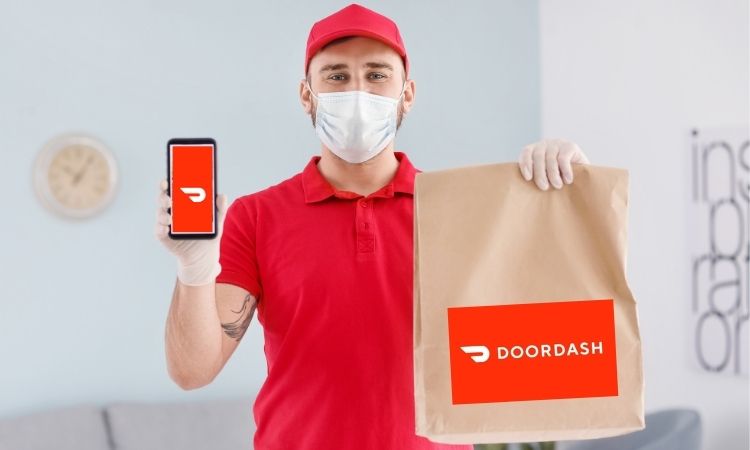 Normally, DoorDash onboards fresh Dashers on the second day of every month if you've applied during the first fortnight. This means that if you apply from January 1 to January 15, you can expect onboarding on February 2. And those who apply between January 16 and January 31 can expect to be onboarded by March 2.
Onboarding on DoorDash takes time for a reason. They will conduct a thorough background check on your credentials depending on the information given while registering.
That's because DoorDash wants to ensure that no person with an adverse record works as a Dasher and poses a threat to customers or restaurants. As a matter of fact, they also look for Dashers that have an accident-free record.
You will be taken as a Dasher only if the background check is clear.
Orientation and Welcome Kit
Before onboarding, DoorDash provides an orientation to its fresh Dashers and a welcome kit. The welcome kit contains the standard operating procedures and basic rules that all Dashers have to follow.
You will also find a feature known as the Red Card in the kit. This doordash Red Card works like a debit card at most restaurants and shops. However, it works only for certain kinds of orders.
You can get a digital Red Card too, for your DoorDash account. Use it while paying for shopping or food at selected restaurants and when buying orders from customers.
How to Make the Most Money on DoorDash?
Now, let's see how you can make the most money on DoorDash. Actually, there're a few legit ways to up your income from DoorDash food order deliveries. And there're some incentives that DoorDash provides too.
You could use all of these & you can make more than $100 per day or $3,000 per month. There're six different ways to make most money on DoorDash. I will discuss all these ways in detail.
1. Decide Your Delivery Schedule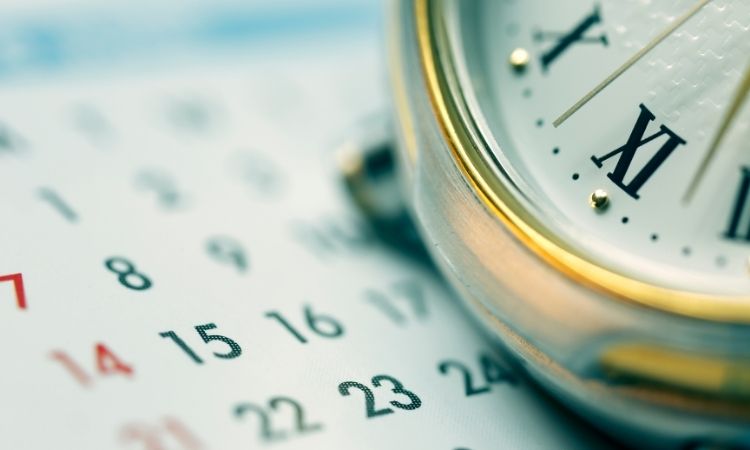 This is the first and most important part of making the most money on DoorDash. As anyone would know, there're peak hours and off-peak hours when people order food.
Peak hours are usually mornings during breakfast time, lunchtime, dinnertime and late afternoons. Weekends are, however busy because some people prefer brunch instead of breakfast and lunch.
Therefore, scheduling is very important since you should get the highest number of food delivery orders.
2. Select Top Restaurants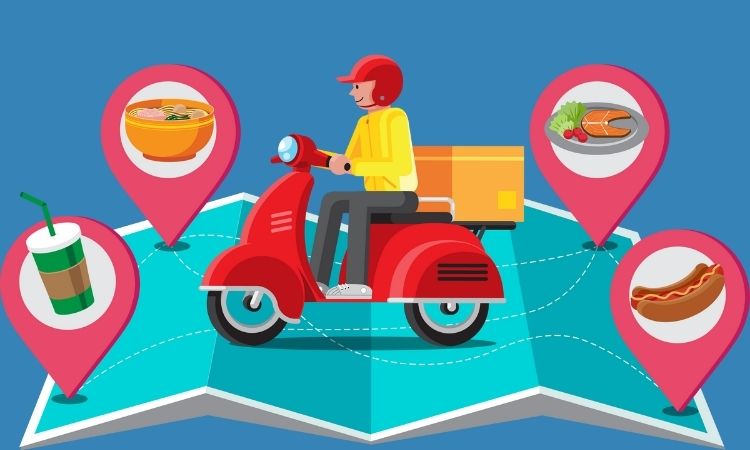 Once you're selected and can use the app as a Dasher, look for top restaurants in your area that have the maximum number of orders. This will help you to make the most from DoorDash.
Usually, such restaurants have big orders. And bigger the orders, higher the tip you can expect from a happy customer, which adds to your income. Sometimes, restaurants also offer incentives to Dashers to encourage faster delivery to their customers.
3. Take Multiple Orders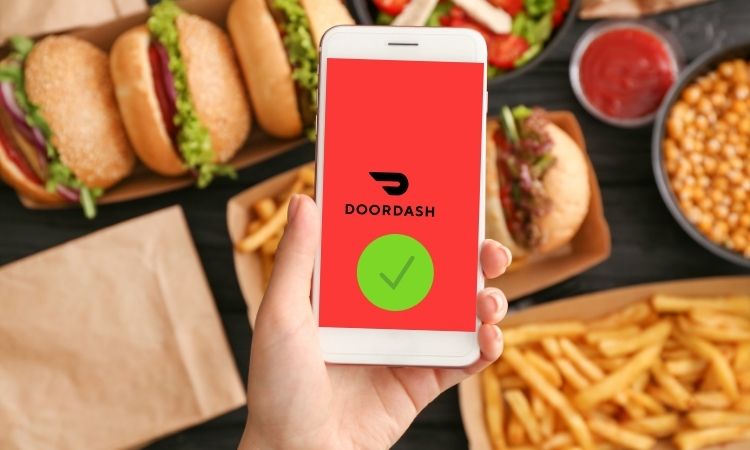 Taking multiple orders, especially on the same route, can help save time and earn some extra money too. That's the reason I suggest choosing your schedule and the best restaurants for dashing for food delivery.
Generally, in a period of one hour, you would be able to complete three deliveries. DoorDash provides a window of 20 minutes from the time of food pick-up at the restaurant to the delivery location.
Counter in traffic conditions and weather conditions. This means, ideally you can make only two to three deliveries in an hour.
4. Provide Excellent Service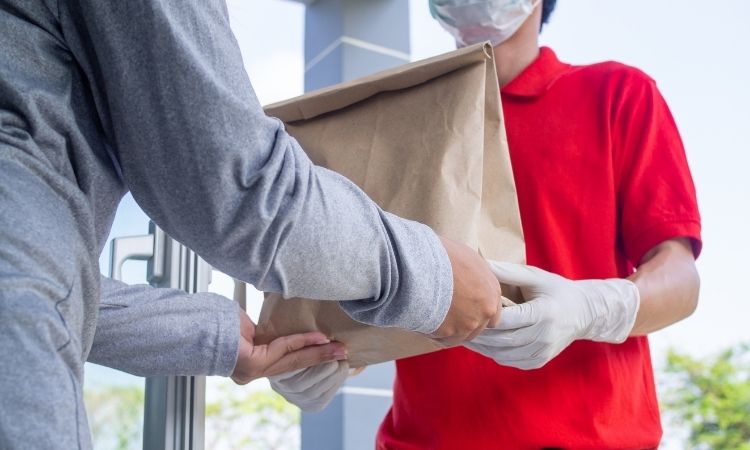 A big part of your income also depends on how you deliver food to customers. If you're polite and show etiquette, the customer would most likely give you a five-star rating.
Also, you need to be punctual in deliveries. Normally, most Dashers, including the best ones, have accuracy and punctuality of 80 per cent with their deliveries. This could qualify you for some incentives.
However, I suggest you try and deliver faster to get higher ratings and qualify for more incentives.
5. Work for Incentives and Not Pay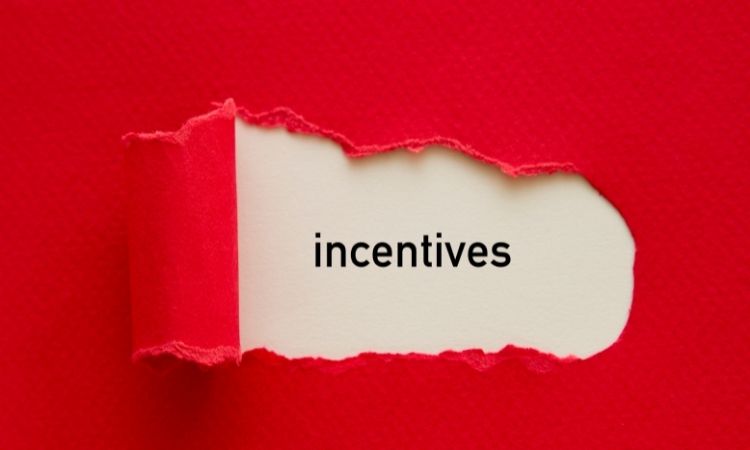 And finally, I would suggest you work to earn the superb incentives that DoorDash offers instead of focusing your efforts only on the $25 per hour fee that you collect. Here, I will list the five DoorDash incentives that you can earn easily by exerting some extra effort.
DoorDash Peak Pay: There's no need to qualify for these rewards. You get them automatically if you deliver an order quickly in the 'peak area' that your DoorDash app will display always.
DoorDash Rewards: If you complete 100 deliveries and have an acceptance rate of 70 per cent with a 4.7-star customer rating, you will automatically be chosen for DoorDash Rewards. You can earn free gasoline, cash and other incentives for deliveries on this reward program.
DoorDash Drive: This program also goes on the merits I have listed above. In such cases, you will be given larger orders for catering services to deliver. Delivering for DoorDash Drive can help get double or even four times the income, meaning $50 to $100 per hour.
DoorDash New Driver: This program entitles you to some cash incentives such as $25 per new person you enroll through their reference program. If you refer a relative or friend who joins DoorDash and makes the first delivery, you get an instant cash credit of $25 in your account.
These promotions are available practically round the year and 24 hours a day. That's because food deliveries are required all the time.
6. Shop with DoorDash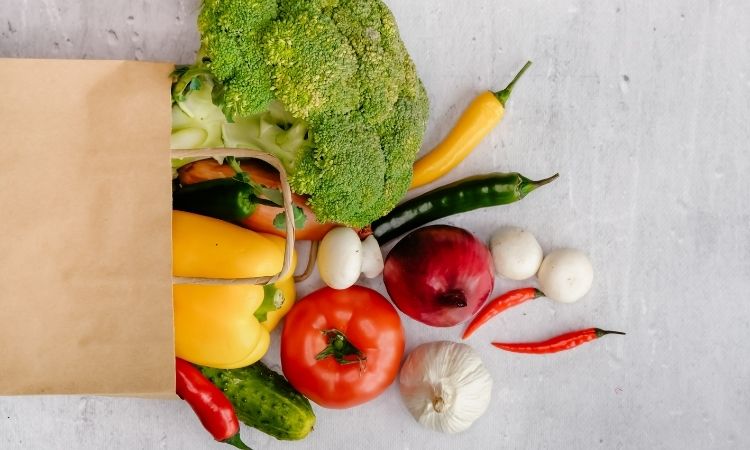 DoorDash also allows Dashers to shop for groceries for its clients. That way, they can make some more money on a day when they don't have any orders or many orders. The system works similar to food deliveries, but hourly rates aren't provided.
To become a personal shopper on DoorDash, you have to accept a shopping order on the app and buy the stuff from the store. Usually, a Dasher can pay with their doordash 'Red Card' provided on their app. However, the doordash Red Card doesn't work for all kinds of orders.
More Ways to Make the Most Money on DoorDash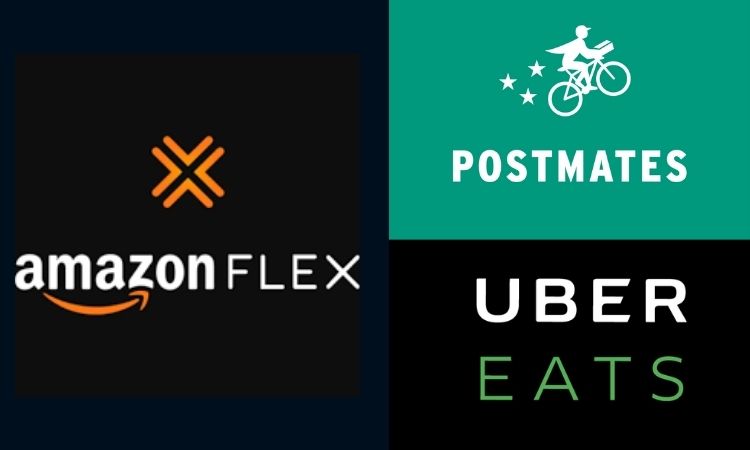 While these were the ways to make most money only through DoorDash, here're some other ways Where you can try to grow your income, even while working for DoorDash.
Deliver for Amazon Flex: This means you can deliver customer orders if they're on the same route as DoorDash orders. This pays you $25 per hour or $100 for a four-hour slot.
Deliver for Postmates: Since you would be going to restaurants to pick up food orders, you might as well work for Postmates and collect food parcels for their customers too. Postmates pays $30 per hour if you qualify with their Postmates Fleet program.
Deliver for Uber Eats: You can also join the Uber Eats program and deliver food to their customers. Uber Eats ranks second after DoorDash for food deliveries across the USA. Hence, their customers will also have enough orders from any single restaurant that you visit. But ensure they're all on one route only to avoid delays and rejection by the customer.
Checklist to Make Most Money on DoorDash
To make the most money on DoorDash, here's a checklist of things that you would have to do. As a matter of fact, these are very important and could help deliver orders faster to get higher ratings for customer service from DoorDash customers.
Avoid Orders from Fast Food Chains: They take time because fast-food restaurants prepare the order when you reach there. This means you will waste 10 minutes picking the food and deliver.
Skip Small Orders: Honestly, it is not worth delivering a small packet of fries or a simple sandwich which is the minimum order on DoorDash, since it takes time and you would spend more money on gas than the order value.
Update GPS and Google Maps: Having the latest GPS and Google Maps software can help find places for delivery faster. This could increase your customer service ratings and help you qualify for DoorDash Driver and DoorDash Rewards, to make the most money.
Maintain Your Vehicle: Maintain your vehicle in top condition. If it fails on the way to a restaurant or delivery, you could lose a slot and have a higher rejection rate. Also, check tire pressures and other essentials before setting out for work.
Be Smart: Customers prefer a smart and well-groomed delivery crew from DoorDash. I don't imply you should dress formally. But ensure you look presentable and use proper etiquette when dealing with customers. That way, you can earn good tips and increase your customer service ratings.
These things are extremely important if you wish to make most money on DoorDash. Hence, I suggest that you take this checklist quite seriously and do the necessary. It can help boost your income every week.
Getting Paid on DoorDash
Now we come to the most important part: getting the money from DoorDash. I will explain in detail how DoorDash pays you.
Your Income
Doordash pays you $25 per hour as a policy. It does not pay per delivery. Their official website says that the amount includes 100 per cent of the tips that you earn.
However, it is unclear whether the actual pay for one hour is lesser than $25 or whether you get tips in cash separately.
Calculating Your Earnings
The DoorDash app has a feature that allows you to check the amount of money you earn at any point of time. Usually, the income is divided into three parts: your base pay or hourly pay multiplied by the number of hours you work.
For example, if you work four hours a day, your base pay is $100, considering the hourly pay of $25. Additionally, the app will also display any rewards and incentives you earn, as well as tips and promos for Dashers.
Getting Paid
DoorDash pays you once every week. The money is credited directly to your bank account only. Therefore, you will have to provide your account details while onboarding on DoorDash.
You can also get the DasherDirect prepaid Visa debit card. Deposits to this card will cost you $1.99 per day, but you can withdraw cash daily. The card is issued by Visa and Stride Bank.
Instant Pay
For Dashers who need instant money for emergencies or other reasons, DoodDash provides Instant Pay at no extra pay. However, you should have a DasherDirect card for this purpose.
That way, a Dasher can get cash whenever they need to withdraw their earnings. A request for Instant Pay has to be made through the DoorDash app only.
Termination by DoorDash
And finally, termination by DoorDash. Since you want to make the most money from DoorDash, getting terminated is something you should avoid at all costs.
Actually, you're not a DoorDash employee, and hence, they can't really terminate you in legal parlance of the word termination. Instead, they will simply disqualify you from working as a Dasher.
Low acceptance rates of orders, slower delivery, poor customer service and complaints by customers can disqualify you from remaining a Dasher. Of course, you get paid in such cases, but you won't be able to deliver anymore.
Actually, you're an independent contractor or freelancer working with DoorDash. Hence, there're no benefits from DoorDash that you can expect. You will only be paid the last delivery amount.
Remember, disqualifying from DoorDash can also hamper your chances to work for Postmates and Uber Eats.
Wrap Up
A little extra effort on your part is all that it takes to make the most money on DoorDash. As a matter of fact, DoorDash operates in some 7,000 cities spread across the 50 states of the USA.
Hence, finding a freelance job as a Dasher in your area is easy. Before wrapping up, I recommend you to read through the FAQs on the official website of DoorDash. That could help you decide whether you wish to work with DoorDash and make the most money.