One of the most common questions that I get nowadays from people like you is: "How to start a business with no money?" Some years ago, people would have laughed at such a question. Because everyone we know believes that launching your own business or an enterprise definitely requires money.
Actually, they weren't wrong.
However, starting a business without any money has become a reality in the new normal that we're living in. Those people that would have laughed at you are wrong after all. Believe me, when I tell you, it's possible now to start a business without money.
This would surely interest you. Therefore, I strongly suggest you continue reading till the end. In this article, I will be telling you what you need to do to start a business without money and 10 excellent online business ideas with zero investment.
I'm sure this article would inspire you to launch your own business today.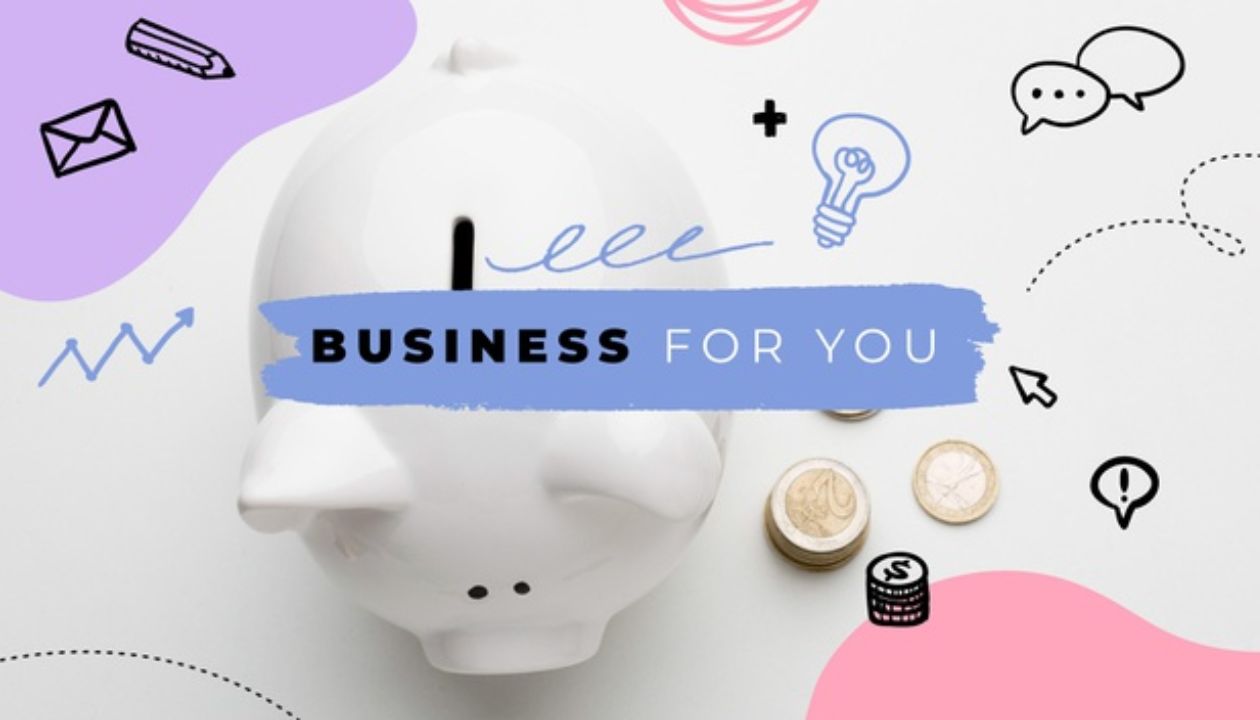 Table of Contents
How to Start Online Business With No Money
By reading my tips and tweaks, you can open a business right now, even if your pockets are empty. As a matter of fact, this article will help ensure that your pockets are not empty again.
These tips will help you earn decent money, as a full-time entrepreneur or even earn you lots of money as passive income if you're working and have a stable job.
So, if you're seriously interested in opening your own online business, let's continue.
1. List Your Skills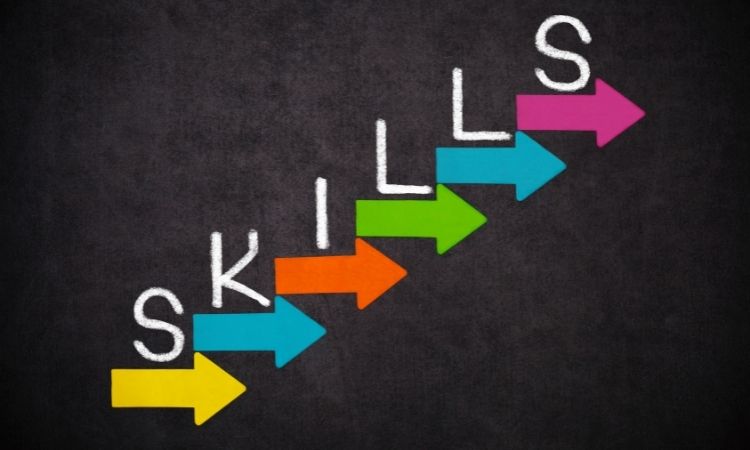 Since you have no money to invest to pay for raw materials or buy goods directly for sale, think about what else you have. No need. I'll provide the answer.
Your skills are what you can sell in the market. In fact, you can directly sell your skills or use them as the backbone of your business.
I'll explain a bit more about this. You have some skills that people require. Or, you have some skills that you could use to make something and sell it. These needn't be your job-related skills only. You could use these skills in your work or even in your hobbies.
For example, if you're good at making portraits, this is a skill you can use as an investment to start your business. And if you're a financial consultant, these skills are in high demand to launch your own business.
This might sound rather strange to you. Therefore, I will be explaining what I say in the following paras. Stay tuned.
Also Read: Top 10 List of New Soft Skills
2. Finalize Your Offerings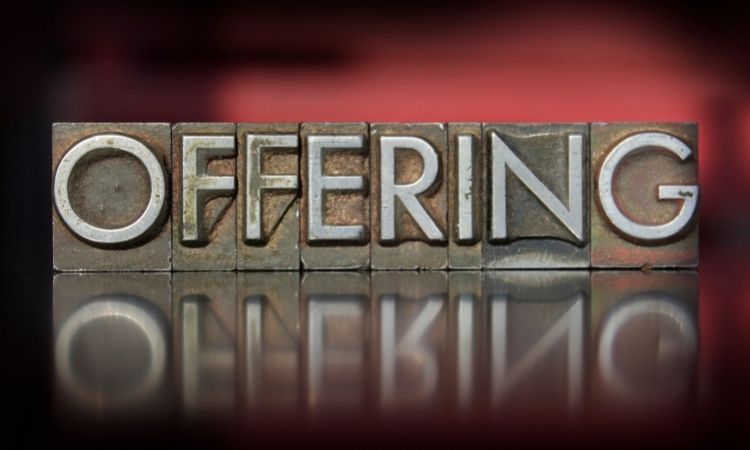 Once you shortlist all your skills from your profession and hobbies, find out what's the best one that would have the highest demand in the market. This means, finalizing which skill you would be using to enter the business.
If you're good at making stuff like jams and pickles, that's the skill you could use to open a business. That's because there's a huge market for homemade jams and pickles, sauces, and spice mixtures.
At the same time, there's also a demand for your skills such as teaching something such as a hobby, fitness or cooking. And, there're definitely customers for the financial advice you can give or any other skill that you have, from your profession.
10 Best Online Business Ideas You can start with No Money
Once you find your skills and finalize your offering, it's time to launch your online business with these things in hand. Here I am showing you 10 online business ideas that are in very high demand in 2022.
1. Freelancing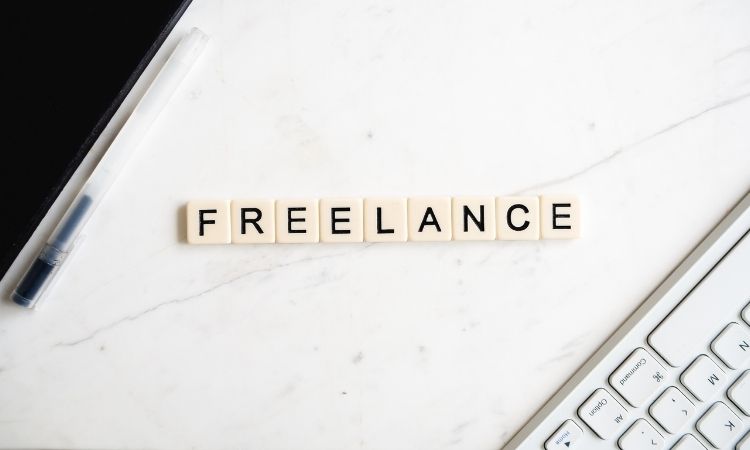 As you would have seen, I've been talking about your skills, so far. That's because there're lots of skills that you can use and enter the freelancing market. Now, let me explain. Freelancers aren't employees of any organization or even an individual.
Instead, they work as independent contractors. The Bureau of Labor Services also recognizes freelancers as independent contractors or businesspersons.
There're countless skills that you could use to open your business as a freelancer. Some of these skills that've the highest number of buyers are content writing, copywriting, graphic designing, financial consultancy, event planning, translations, editing of different types, etc.
You can sell these skills easily as a freelancer. There're several websites that serve as a marketplace for your skills. One of them is Fiverr. The other is Upwork.com. Then we also have websites such as Freelancer.com.
You can create a profile for free on any of these top freelancing platforms. You can attract many customers or buyers for your skills and earn a lot of money as a freelancer. Freelancers work with flexible hours. They also fix their own prices.
Upwork.com, Freelancer.com, and Fiverr, among others take between five per cent and 20 per cent of your income as their commissions.
Also Read: An Ultimate Guide to Become a Successful Freelancer
2. Online Marketplaces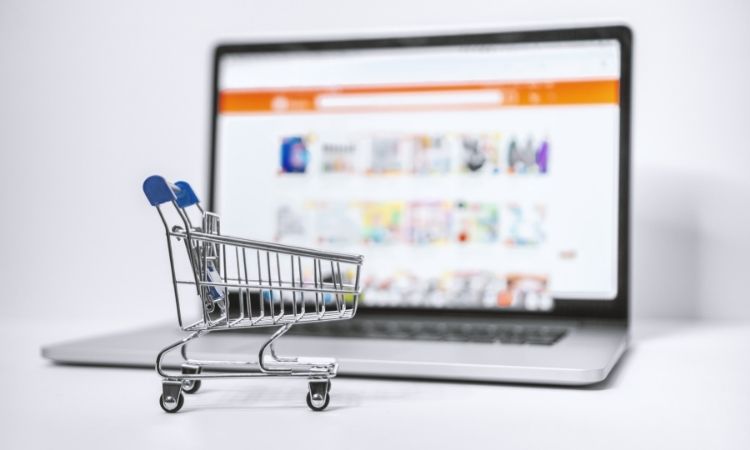 What happens if you don't have the skills for freelancing and becoming an independent contractor? I can assure you that it's still possible to start a business with no money. That's by using your skills to create or make something that people would like.
As I mentioned earlier, there's a huge demand for artistically made portraits, handicrafts, and other such stuff, in the USA and other markets.
If you're an artist who can create such portraits, sculpt statues or figurines, and make fashionable crochet designs on demand, you can still sell these things online and start a business without money.
Etsy offers a wonderful platform if you're an artisan or craftsperson. You can easily sell your handmade portraits, sculpted figures, and other things by opening an Etsy marketplace.
I suggest Etsy because it's a place where collectors of rare items and people who're looking for something exclusive, visit for shopping. Etsy charges a small fee for opening a marketplace.
You can also consider selling such handcrafted things through Amazon, the single largest online store in the world. They have a program known as Amazon Handmade.
This means you can display and sell your handcrafted products to a worldwide base of customers through Amazon.
3. Create a Course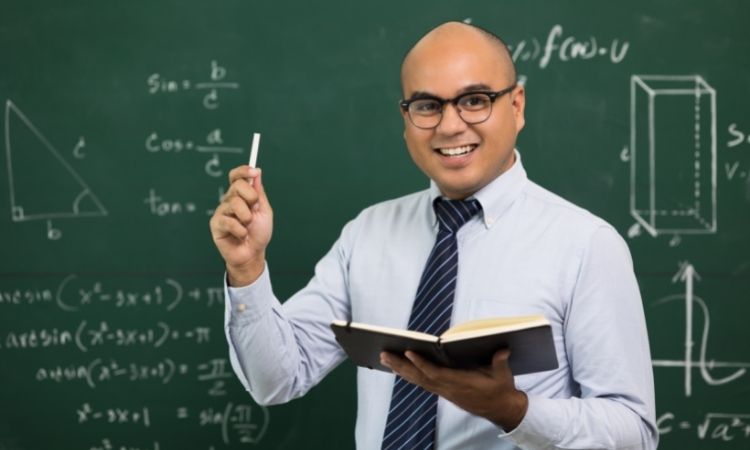 If you're an expert at something, either in your profession or a hobby or a sport, it's possible to create a course and make money. In fact, a lot of people create many courses and sell them online through platforms such as Udemy.com.
However, to enter into this business, you'll require full knowledge of the subject on which you will be making a course. That's because your course buyers will expect that they will learn the skills they need. These skills could be anything from complex engineering to simple things such as collecting postage stamps.
There're no limits to the number of courses that you can make and upload on various platforms of e-learning. In the new normal is driving the e-learning industry. Millions of people worldwide are taking such courses to kill the boredom of staying home and working from home.
4. Open a Blog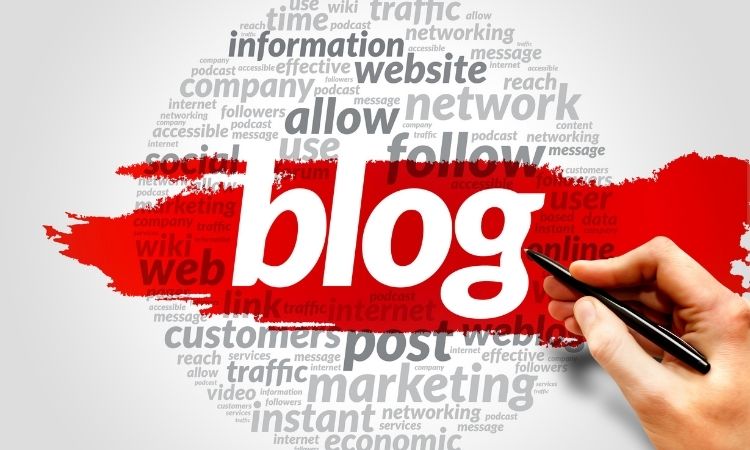 There was a time when opening a blog or blogging was a mere pastime. Nowadays, blogging has become a full-fledged business, offering different sources of making money.
The good news is that you don't need significant investment to start a blogging business. Instead, you can become a blogger by just spending all those coins that you're keeping for that rainy day.
Nowadays, buying a superb domain name and website hosting starts from only $9.99 per year. Of course, this depends on the domain name and type of hosting. Use your writing skills and create excellent content about your profession or hobbies.
Promote your blog site using free social media resources such as Facebook, Instagram, and Pinterest.
There're many ways to make money from your blogging business. The first, the most popular, and simplest one is by subscribing to Google AdSense. This means you're permitting Google to display ads on your website.
The other ways to make money from a blog include affiliate marketing, selling ad space on your blog site, teaching people how to blog, and accepting sponsored posts. Blogging is definitely a business you can start without money, or at least, very little money if you wish.
The only things you need are superb knowledge about any subject, the ability to write and create engaging content, and, of course, some basic skills in digital marketing.
Also Read: How to Start a Blog that Actually Makes Money
5. Vlogging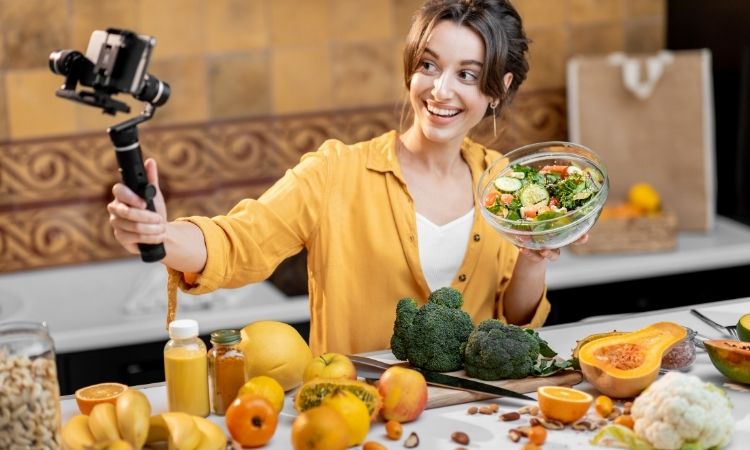 Vlogging is video blogging. There're several famous YouTubers, such as Felix Arvid Ulf Kjellberg, a citizen of Sweden, who owns the world-famous YouTube channel, PewDiePie. He's worth at least $20 million.
PewDiePie is famous because he makes videos on Minecraft and other popular video games and shows people how to win them. Then we have other vloggers that teach people how to do makeup and other skills.
Similarly, you can open a YouTube channel for free and enter this profitable business of vlogging. All kinds of tutorials on how to become a successful vlogger are available for free on the Internet. You can simply use the camera on your smartphone to shoot these videos.
You can make money from your own YouTube channel in several ways. The most common, of course, is Google AdSense. When you subscribe to Google AdSense, Google will display ads on your videos and channel.
You get paid accordingly. The following way is by selling products for others, such as for Amazon, through affiliate marketing. The third is selling exclusive merchandise. Fourth by running contests and so on.
There're no shortage of money-making ideas once you enter this vlogging business. In fact, you will automatically attract a lot of companies and individuals asking you to post their videos and pay you.
6. Multilevel Marketing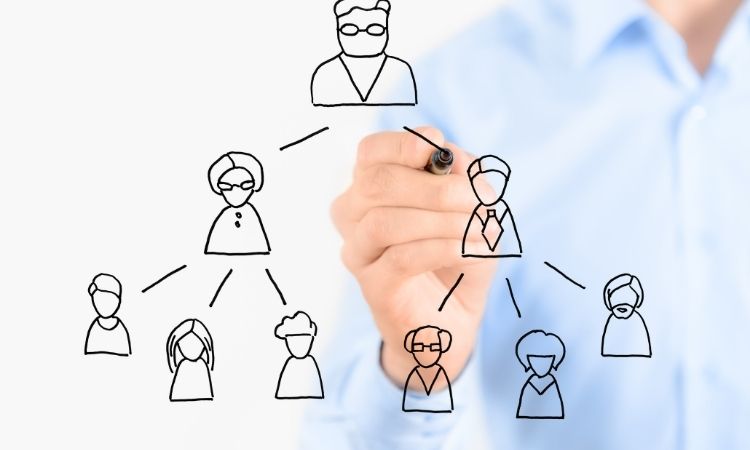 Several top companies in the USA and elsewhere in the world offer you superb opportunities to open your own Multilevel Marketing or MLM business.
Avon cosmetics, Forever Living, and Amway are some of these top American MLM companies, along with DXN and Tupperware, to name a few.
You can simply signup to become an MLM associate and launch your own business. Once your application to become an MLM associate is successful, you can request the company for a few free samples.
All you need to do is give these samples in your social circle and take orders for the real product. You can sell these products at the maximum price of the company, while you'll pay only the special price for MLM associates.
This business works purely on your social contacts. And you can start this business without money. Only your efforts and convincing powers are enough to sway customers your way.
7. Dropshipping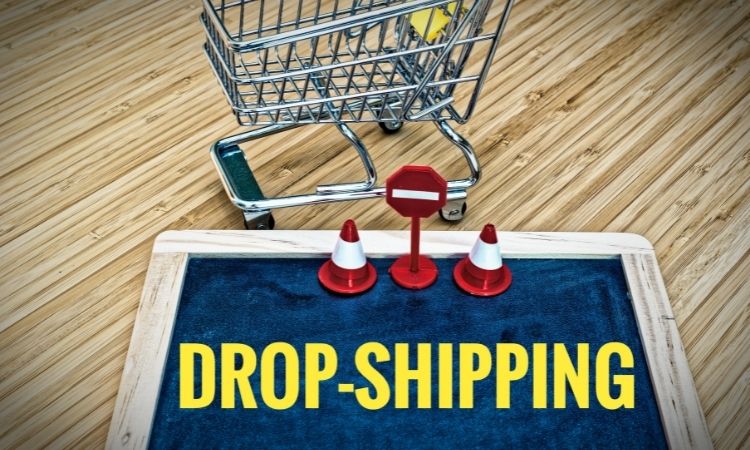 Dropshipping is fairly a new trend nowadays. It involves a lot of things actually and can prove a bit complicated if you're a newcomer. I will start by explaining what dropshipping is all about so that you get a fair idea.
Dropshipping means tying up with manufacturers and wholesalers of any products. You have to make an agreement with these manufacturers and wholesalers to receive the money and ship the products to your customer. For this, you will require a good website and some free widgets.
Advertise their products on your website or marketplace. Whenever there's a confirmed order, the payment goes automatically to the supplier. The billing system you use will ensure that the supplier gets only the wholesale price, while you retain the balance. The wholesaler bears the cost of shipping and returns if any.
8. Selling Photos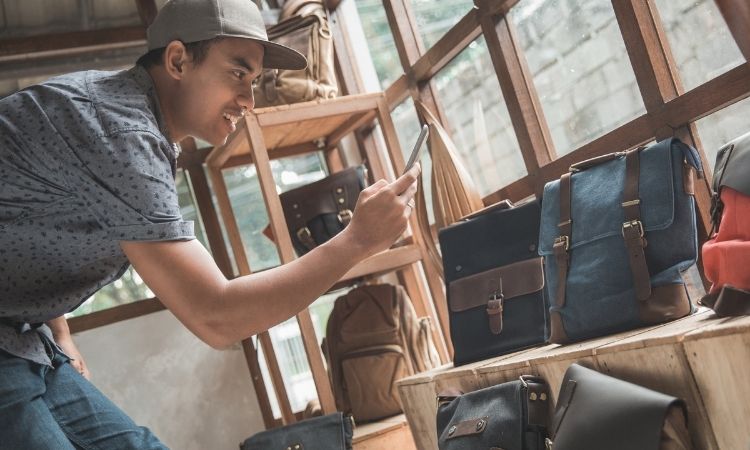 And finally, the easiest business of all, which is selling photos. This is a superb business to start without money. If you're creative and have an eye for photos, use the camera on your mobile phone. Take amazing photos of nature, people, landmarks and monuments, celebrities, events, and other interesting things.
There're several websites such as 123RF, Adobe Photos, Stock, and others where you have to create a free account. Once you create an account, upload your photos and fix your price for them.
Basically, there're two ways to sell these stock photos. One is selling their copyright for temporary use, and the other is selling these photos with full copyrights.
Individuals and companies of all sorts require photos all the time. When they buy your photos, you make some money. While opening an online account to sell photos is free, these websites charge a commission from your income. Therefore, study these websites and their charges before you finalize one to sell your photos online.
The best thing to do is visit these stock photo websites and find out what sells. That way, you'll get a clear picture of the photos you can take for sale on such websites.
Also Read: Sell Your Photos Online: $100 & More per Image from these 10 Sites
9. Offline Marketplaces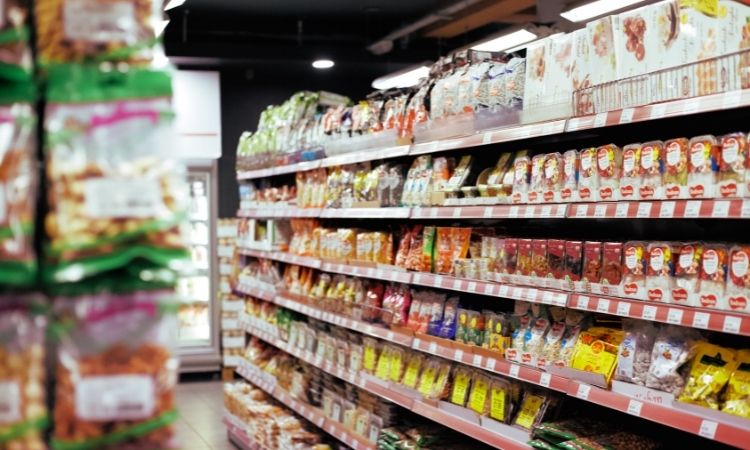 Since I've spoken so far about online businesses, I will also speak about offline ones. Using your skills, you can also open an offline business or what's commonly known as a brick-and-mortar business, with no money too.
This doesn't really mean that you've to start a store. Instead, you could make something like homemade pickles, jams, spice mixtures, herbal cosmetics such as skincare and beauty products, soap, and lots of other stuff. These can be sold through various stores that stock handmade products.
Here, you don't need money to start the business. Instead, you can simply make these things on a per-order basis. If your stuff is good, as it should be, a lot of customers would be willing to pay you something in advance. You could buy the raw materials necessary for these things, with the advance pay that you get.
That's the reason that I emphasize finding your skills and making a list of what you wish to sell in the market, like your business. That way, you can decide whether you want to have an online business or an offline business.
5. Shopify & Facebook Marketplace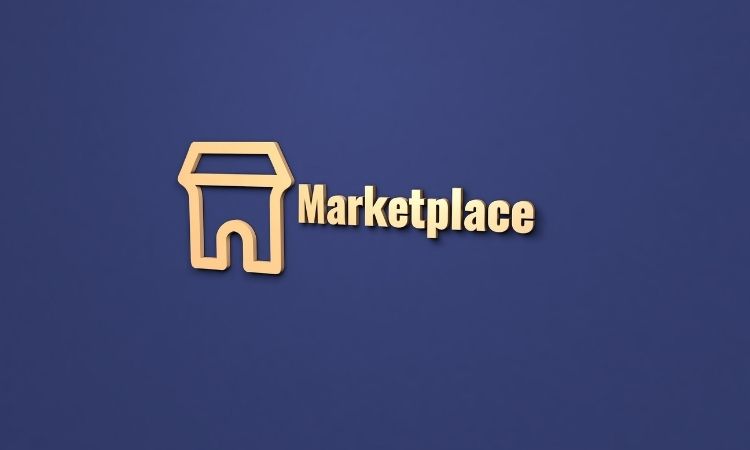 If you don't have something exclusive to offer and open a marketplace on Etsy or Amazon Handmade, you can still start a business without money. That's by selling something to other parties through Shopify and Facebook Marketplace.
Shopify also charges a small fee for opening a marketplace. However, they also provide a one-week to one-month trial for free. You can use this facility to open a business without money and sell something for others. Once you have the money, you can subscribe to their paid marketplace service.
And if you're still looking for free ways to sell the stuff, try Facebook Marketplace. That's absolutely free. For this, you'll require a Facebook account. If you already have one, simply click on the house icon, and you will enter the marketplace.
Here, you can create your own ads and sell your stuff. The only flipside with Facebook Marketplace is that your ads for selling something would be seen only in a limited geographical area.
Wrap Up
As you can see, there're several ways to start a business without money, especially nowadays. All it takes is your efforts and skills. Millions of people around the world are already using these ways. And you, too, can try any of them to open your own business without money today.
FAQ
What is the easiest business to start with no money?
Starting a business with no money can be challenging, but options include offering freelance services, online selling, content creation, consulting, and pet-sitting or dog-walking. Utilize online platforms, network, and find a mentor for support. Remember that starting a business takes time, effort, and patience, and be willing to pivot if necessary.
How to start an online business with no money?
Starting an online business with no money can be done by identifying a market need, creating a website or online presence, utilizing free marketing tactics, offering digital products/services, and building relationships with customers. Utilize free platforms, keep overhead low, and be persistent with hard work to succeed.
Which business is most profitable without investment?
Low-investment businesses with potential for profitability include online tutoring/coaching, dropshipping, affiliate marketing, content creation, and virtual assisting. Conduct market research, start small, and continuously improve to increase profitability.
How do I start an online business from home?
Starting an online business from home involves identifying a market need, conducting market research, creating a website or online presence, establishing a brand, offering a product/service, and continuously improving based on customer feedback. Seek support from mentors and online communities.
How to start an online business in India with no money?
Starting an online business in India with no money involves identifying a market need, creating a website or online presence, utilizing free marketing tactics, offering digital products/services, building relationships with customers, and complying with regulations. Keep overhead low, seek support, and be persistent with hard work to succeed.