There are a number of great network marketing companies in the world that not only offer some of the best health-based products but also gives you an opportunity to join the company by becoming a distributor or a direct seller and earn extra passive income.
These MLM companies are very genuine and have thousands (some millions) of distributors working for them around the world.
Moreover, they offer some of the unique health and wellness products that you don't find in popular retail stores like Walmart, Costco, Walgreen, Amazon, etc. Network marketing is the best way to become rich quickly.
So whether you are a health-conscious family or just want to make some extra cash selling products you ought. Read this article and learn about 40 great network marketing companies in the world.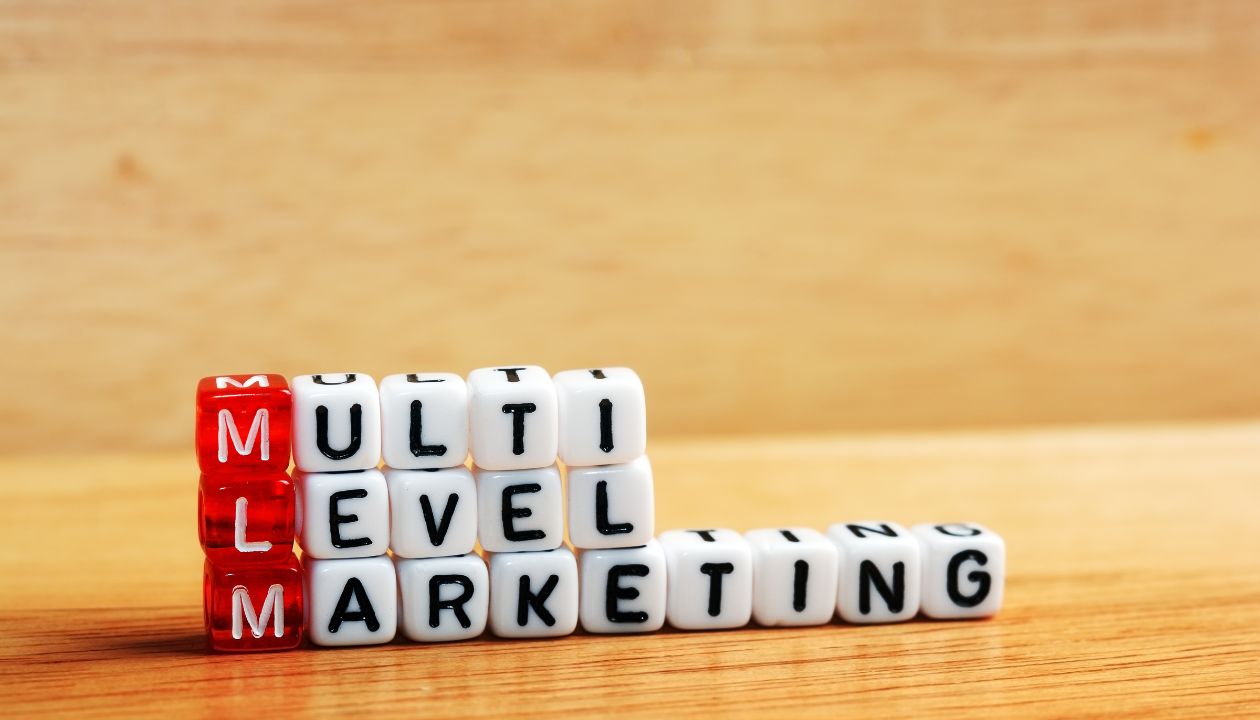 40 Most Popular MLM Companies in the World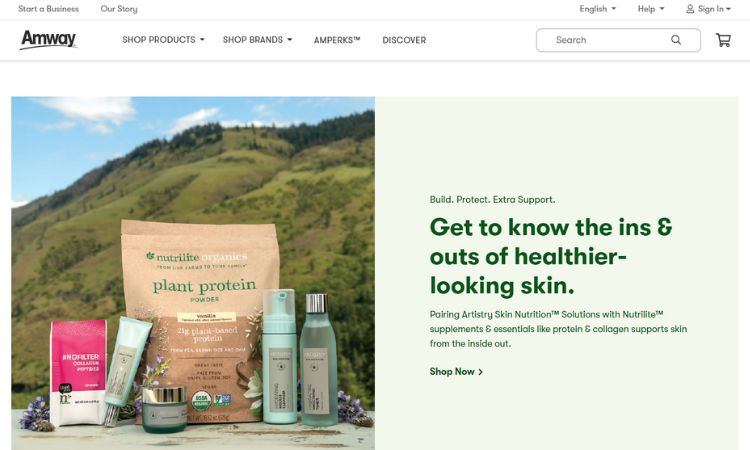 Amway is still by far one of the biggest direct-selling companies in the world.
The company is present across 6 continents, in 100 countries, with 17,000 employees, 1000 scientists, and engineers for Research & Development. It is the #1 Multi-level Marketing company in the world.
Amway offers over 450 high-quality products for categories like Nutrition, Beauty, Home Care, and Energy + Sport.
The brand name Nutrilite offers Some of the most popular products. Nutrilite is the trademark of Amway.
There are over 3 million people who are earning money by becoming an affiliate of Amway. There are no other MLM companies that have paid bonuses and cash incentives consistently for 60 years to its affiliates like Amway.
Moreover, Amway also offers skill-building support to new direct sellers. It has got a great community of mentors and learning resources.
A great direct-selling company to join!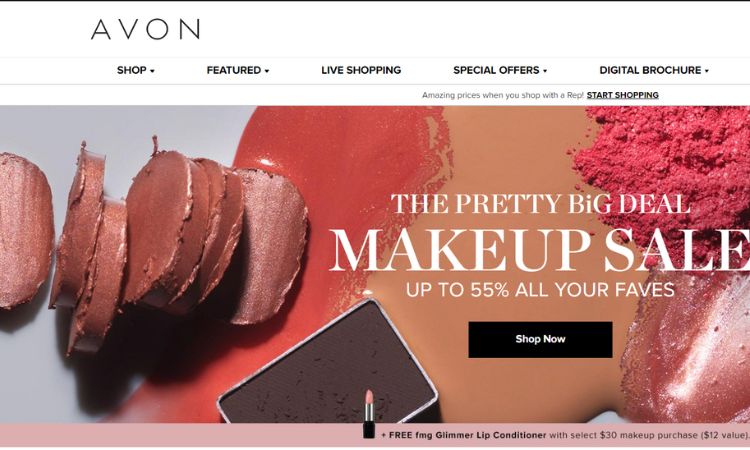 Avon Inc is the world's 5th largest beauty company and 2nd largest Multi-level Marketing company after Amway. In the year 2016, the company's revenue stood at around $5.7 billion.
David McConnell founded Headquartered in London Avon way back in 1886. Avon has over 25,000 employees spread across 100 countries, with Brazil as its largest market.
Avon products are more women-oriented, with Popular brands like ANEW, Avon Color, Skin So Soft, etc.
The company has over 6.4 million representatives, mainly women, who sell products on their behalf. To become a representative, you must pay a nominal fee upfront and join the company.
You will get complete training and mentoring for sales and marketing. Avon is also involved in charity work, like raising awareness for breast cancer, and has been able to raise $450+ million.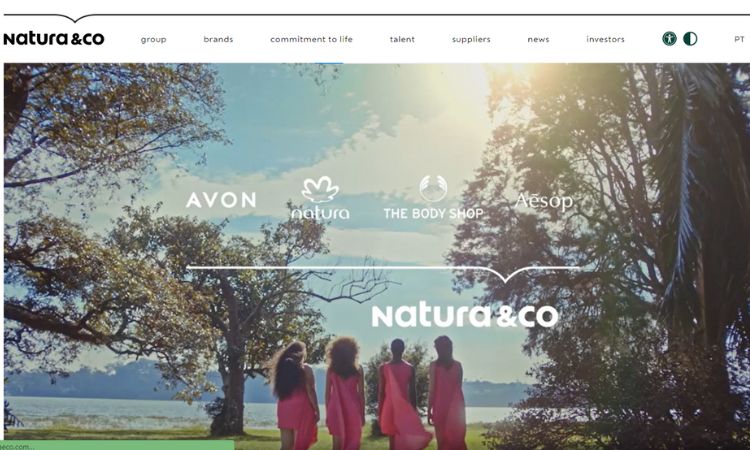 Natura, founded in 1969, is Brazil's number-one cosmetics manufacturing company. The company is worth well over $4 billion in the year 2018.
Just like Avon, Natura also targets women with products under categories like cosmetics, fragrance, and personal hygiene.
Natura, which has over 18,000 employees, sells its products through 3200+ stores in 70+ countries. However, in 1974 company adopted the direct sales method, and by the end of the year 2018, it has over 1.7 million representatives working under its umbrella.
Some of its most popular brands are Urbano, Aguad, AMO, Aquarela, etc.
In 2017, Natura acquired The Body Shop.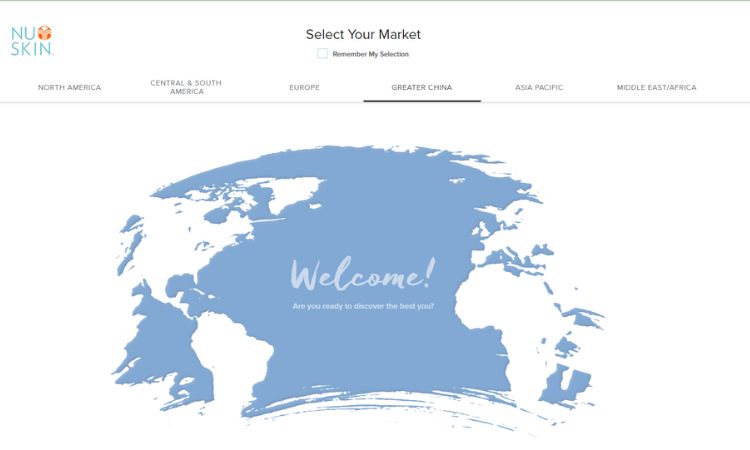 Nu Skin is a premier anti-aging company founded in 1984 by Blake Roney in Utah. This MLM company has revenue of $2.5 billion and 5000+ employees working in 55+ countries.
Under the Nu Skin and Pharmanex brands, the company develops and sells more than 200 anti-aging products to people across 54 countries through a network of over 1.2 million independent distributors. AgeLOC LumiSpa is one of the most popular Nu Skin product Categories.
According to Nu Skin, it has paid approximately 43% of its total revenue in sales compensation to its members. In 2017, this MLM company paid over $113 million in commissions to its distributors living in the USA.
5. Oriflame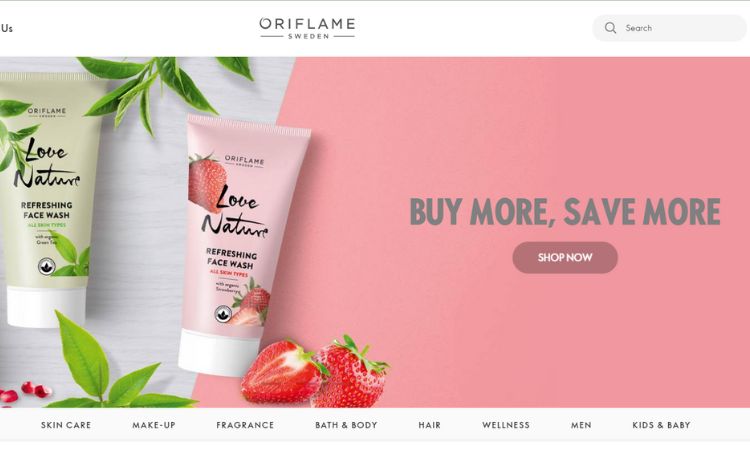 Oriflame Holding is a Swedish Network Marketing company established in the year 1967 by Jonas Brothers and Robert Jochnick.
This Company is located in 62 countries with 7500 employees and 100+ researchers working for it. The company's revenue in 2017 was approximately $1.6 billion.
Most of the sales for the MLM companies like Oriflame come from Skincare 29%, cosmetics 19%, and perfume 18% products.
The company sells its products in 60 markets through a network of over 3 million independent distributors.
You can join as a distributor with Oriflame by paying a one-time fee. You make money by selling products to people under you.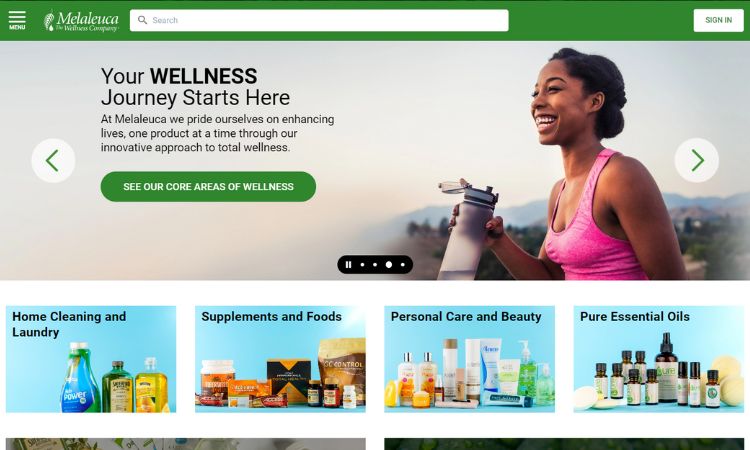 Frank L Vandersloot founded Melaleuca Inc in September of 1985. To your surprise, Melaleuca is the largest ONLINE wellness shopping site in North America, with over 1 million shoppers coming to their site every month.
The company generates $2 billion in annual sales. It offers more than 400 products under Nutritional Supplements, medicine, beauty, essential oils, etc.
Melaleuca has many US patents protected formulas for supplements and oils.
Around 10% of all customers have referred others to buy Melaleuca products. You can also join Melaleuca as a referral marketer and earn a residual income of up to $2500 per month selling their products.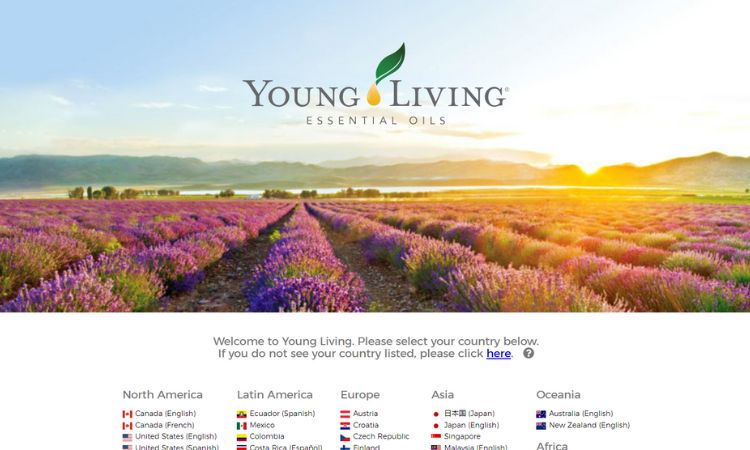 Young Living is a network marketing company based in Utah that was founded by Donald Gary Young in 1993. Currently, the company is worth around $1.5 billion.
The main products that the company sells are essential oils. There are dietary essential oils for adding flavor to your food and massage oils that can be applied to your body.
Apart from essential oils, it also sells nutritional supplements like NingXia Red, Slique, etc.
Young Living employs thousands of independent distributors who can sell directly to customers and earn commissions. You can also join as distributors, also known as downline, and earn commissions. You just have to buy a product worth $100 per month.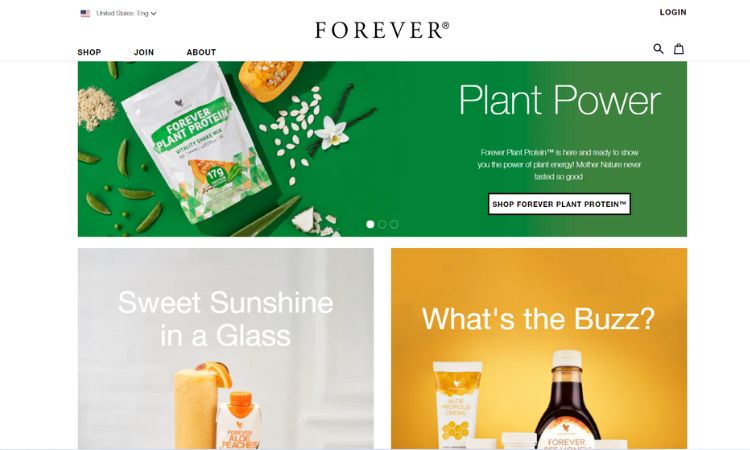 Forever Living Products International is an Arizona-based MLM Company founded in 1978 by CEO Rex Maughan. The Company manufactures aloe vera-based drinks, and bee-derived cosmetics, dietary supplements, and personal care products.
Forever Living has revenue of over $2 billion, 5000+ employees, and a presence in over 60 countries.
Some of their products include bee products, drinks, essential oils, personal care, skin care, weight management, etc.
The company has a network of over 10 million distributors in 160 different countries of the world. You can also join the company as a distributor by buying products.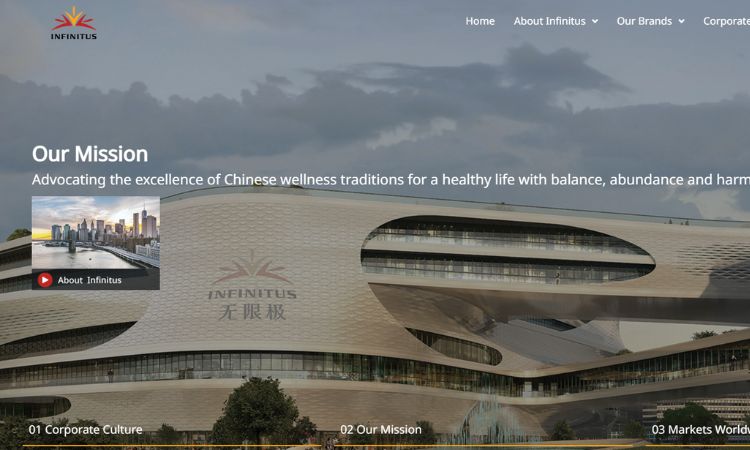 Infinitus is a part of LKKHPG, a Chinese MLM company that sells herbal health products to different parts of the world.
The company was founded in 1992 in Guangzhou and now has 3000 employees, 36 branches, 28 service centers, and 5000+ exclusive stores in mainland China.
In China, the company is ranked 49 among the 500 most valuable Chinese brands, with a net worth of around $3 billion. It is estimated by 2020, Infinitus will have annual product sales worth $8 billion.
The company sells herbal products, diet supplements, cosmetics, antibiotics, etc.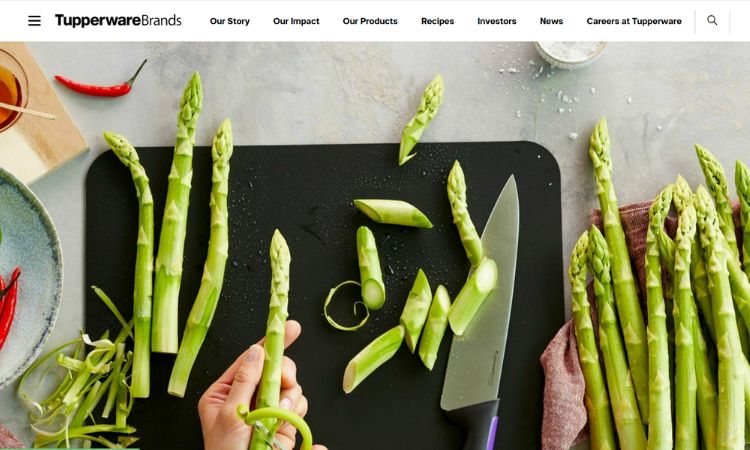 Tupperware is an American iconic plastic container-making company that was founded in the year 1948 by Earl Tupper in Massachusetts.
Since then, Tupperware has manufactured and distributed its products in more than 100 countries under the parent company Tupperware Brands.
The company has over 14,000 employees and a revenue of $2.3 billion in the year 2017.
Tupperware markets its products with the help of 2 million direct salespeople on contract in 100 countries.
Some of their popular brands are Tupperware, Avroy Shlain, Fuller Cosmetics, NaturCare, etc.
Tupperware's relationship-based selling allows you to join the company as a consultant, sell products on their behalf and earn commissions.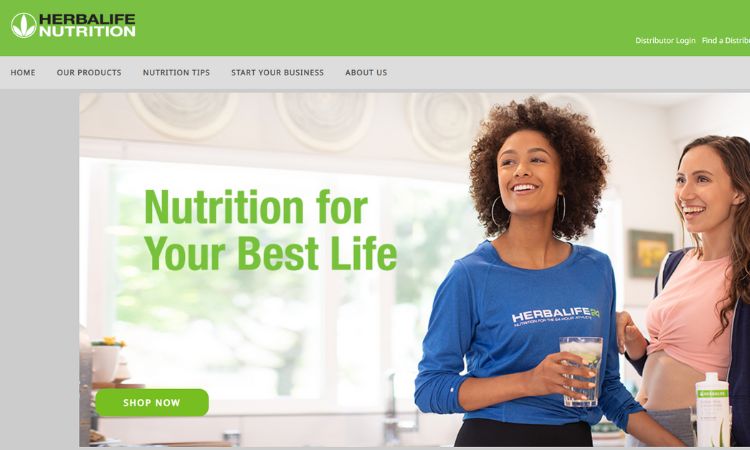 Herbal Life is an American global nutritional Network Marketing company started in 1980 by Mark Hughes.
The company has over 8000 employees and a revenue of $4.4 billion. Herbal Life offers products for weight management, dietary supplements, personal care, and sports nutrition.
Their core products include Formula 1 Healthy Meal Nutritional Shake Mix, Formula 2 Multi-Vitamin Complex, and Formula 3 Cell Activator.
Just like other MLM companies, Herbalife sells its products in 94 different countries through a network of approximately 3.3 million independent distributors.
You can also join as a distributor and start selling their product. You buy products from Herbalife at a discount and sell them at a higher price to customers.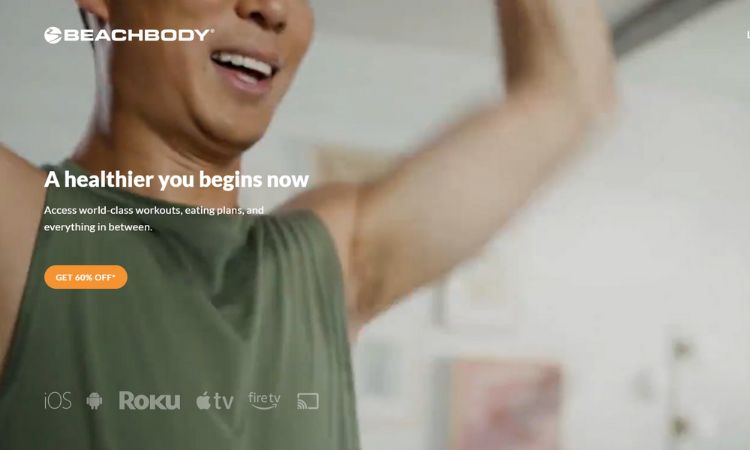 Beachbody, founded in 1998, sells fitness, weight loss, and muscle-building home-exercise products through MLM, infomercials, e-commerce, and individual sales consultant.
Some of their products are the P90X series, Insanity, Body Beast, Slim in 6, Core De Force, 21-Day Fix, Double Time, etc.
Beachbody has empowered over 23 million customers to achieve their fitness goals with the help of 350,000+ independent distributors.
Currently, the company has over 800 employees with revenue of over $1 billion.
You can join their Team Beachbody distributor network as a coach and earn a commission on each sale you make.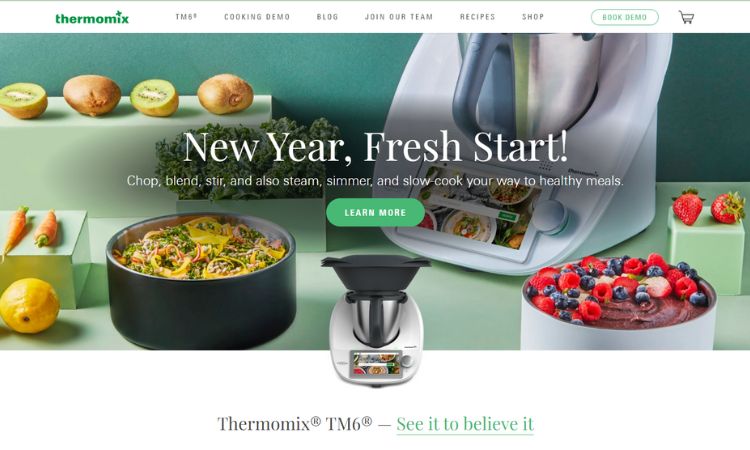 Vorwerk manufactures Household products like kitchen appliances, Kobold vacuum cleaners, air filters, water purifiers, Cosmetics products, and Vorwerk Flooring.
Although Vorwerk is a very big $4.5 billion worth German, direct-selling company, we haven't mentioned it on the top because there isn't much for small direct sellers/distributors like you and me.
Vorwerk doesn't have more than 650,000 people working for it. Out of which, 633,000 are independent sales partners, and only 12,000+ work as employees.
Vorwerk's Direct Selling Venture, or Vorwerk Ventures, helps entrepreneurs who are seeking an investment partner. It is for big fish and not for us.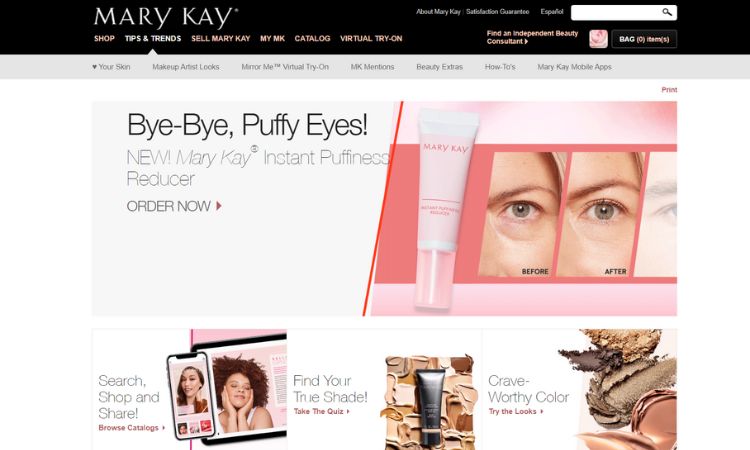 America's Mary Kay is said to be the 6th largest network marketing company in the world. It was founded by Mary Kay Ash in the year 1963 in Texas.
Mary Kay sells women's cosmetics through their network of distributors also known as beauty consultants. It is estimated that there are 4 million salespersons around the world selling Mary Kay's products.
The company's wholesale figure is $3.7 billion worldwide. The company has well over 5000 employees working for it.
What makes Mary Kay a great opportunity for consultants to join the company and earn money selling their products? You just have to sign and submit an independent beauty consultant agreement and join the company.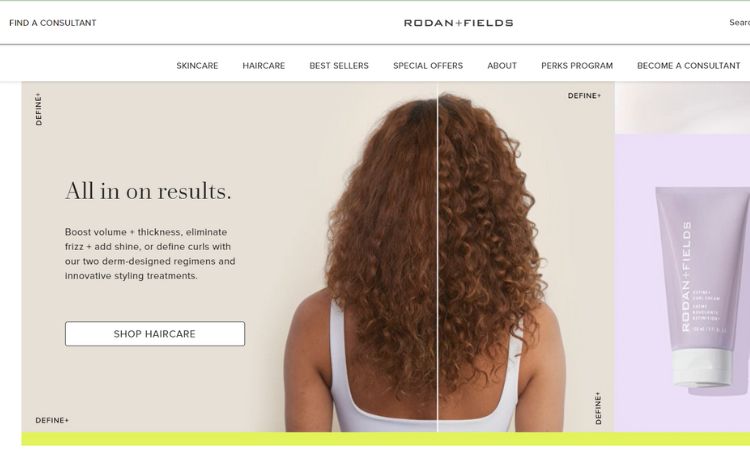 Rodan & Fields is America's topmost MLM company when it comes to skincare. The company was founded by two women named Katie Rodan and Kathy Fields.
They started it as a Rodan & Fields brand, sold it the next year, and re-launched the brand in 2007 as a Multi-level marketing company. They sell mainly skincare products like cleansers, moisturizers, toners, sunscreens, etc.
Rodan and Fields employ independent consultants, mainly women, to sell their products. It is estimated that they have around 250,000 sellers under their network.
The company is estimated to be worth over $1.5 dollars in revenue. R + F gives you a great opportunity to enroll as a consultant through a sponsor. You can buy a business kit and get started.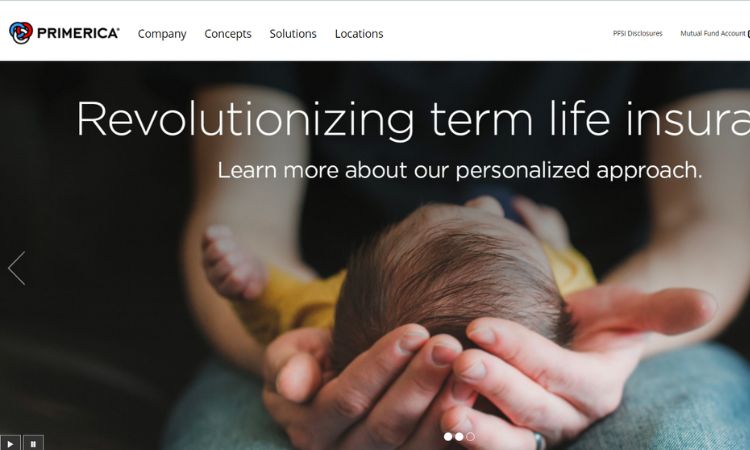 For a change, Primerica is a US-based Network Marketing company that sells insurance and other financial services.
Primerica came out of its parent company Citigroup through an IPO in April 2010. It was a relatively new company with a revenue of $1.7 billion in 2017.
Primerica has over 125,000 life insurance licensed independent representative who sells insurance and financial services in the country. The company has over 2300 employees working full time.
Primerica offers full-time and part-time business opportunities for individuals who want to earn money selling the company's financial products.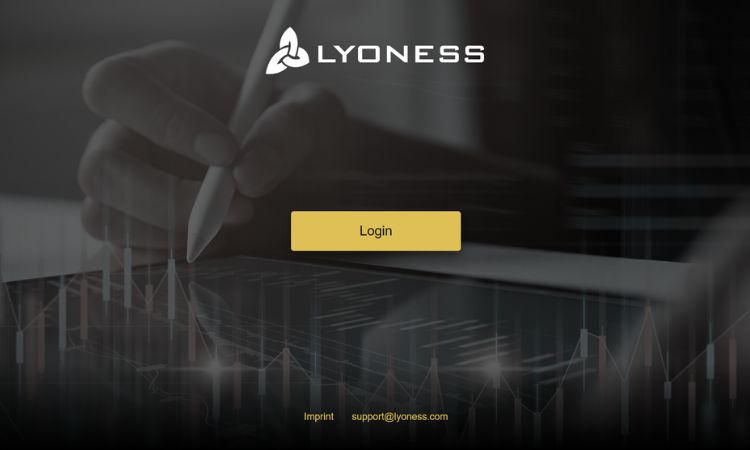 Lyoness is a multi-level marketing company where members make a profit through cashback discounts and merchants through customer loyalty.
The Austrian company, established in 2003, is present in 40+ countries with a shopping community consisting of over 7 million members. These members receive discounts while shopping at 80,000+ Lyoness partners with 300,000+ points of acceptance.
Members receive a direct discount of 1 to 5% in the form of cashback which is transferred to their bank account.
The company has less than 1000 employees.
Anyone can join their loyalty program.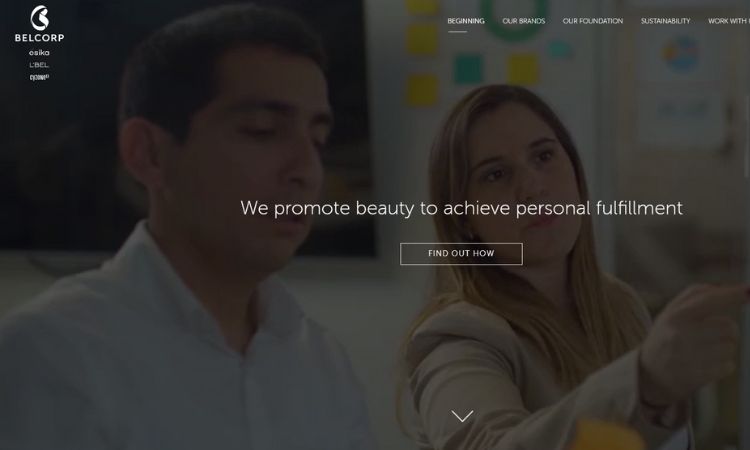 A Peruvian direct sale company called Belcorp is the first Latin American company to make it on the list.
Belcorp, based in Lima, was founded in 1968 by Eduardo Belmont Anderson and has a presence in all South American countries.
They sell beauty products, cosmetics, and perfumes for the skin and body. Some of their most popular brands are L'BEL and CYZONE. They produce more than 150 new products each year.
The company, worth over $1 billion, employs 2600+ people and distributes its product through a network of over 1 million beauty consultants.
19. Ambit Energy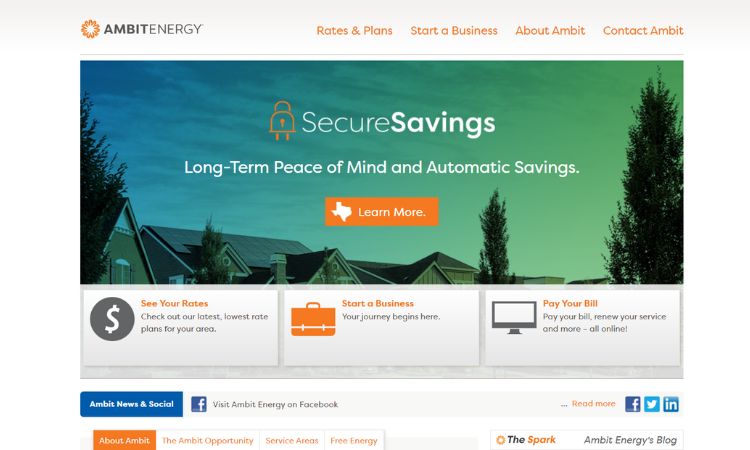 Ambit Energy is an MLM company founded in 2006 by Jere Thompson Jr. in Texas that caters to the energy sector providing electricity, natural gas, and solar services to customers across USA and Canada.
Ambit energy gets its customer through a network of independent consultants who deals with the customers. With only 700 employees, the revenue of the company is around $1 billion.
You can become a consultant; however, you get to invest some money to get started. So their MLM program is not for everyone.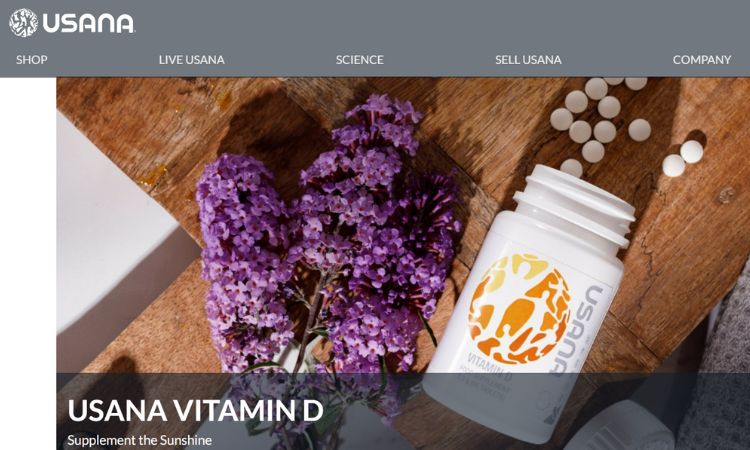 USANA manufactures products like Nutritional supplements and dietary supplements. Some of USANA's trademark products are WHOLEBIO, PROCOSA, and MagneCal D.
USANA sells its product through distributors, also known as sales associates. In return, these associates receive commissions based on sales as well as the recruitment of a new associate.
USANA is said to be a $1 billion company with over 500,000 active associates and 90,000 active preferred customers.
You can also join USANA as an associate and earn money through selling, incentives, weekly commissions, and bonuses.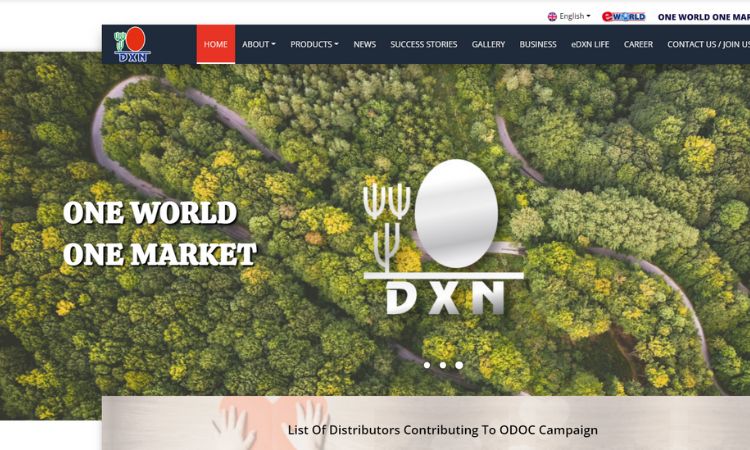 DXN, a Malaysian-based company, was founded by Dr. Lim Siow Jin in 1993, who graduated from one of the IITs (Indian Institute of Technology).
DXN's main product is dietary supplements made out of mushrooms like Ganoderma or Lingzhi. Different types of DXN Ganoderma are liver Gano, Heart Gano, Kimshen Gano, Brain Gano, Ruyi Gano, etc.
Right now, the company is worth over $1 billion and has over 8 million registered distributors worldwide.
You can join as a direct seller by paying a one-time registration fee and purchasing one personal DXN product in a year.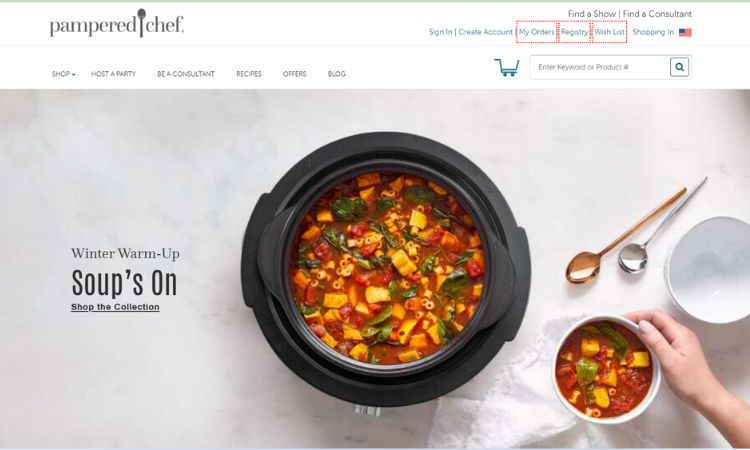 Pampered Chef Ltd offers kitchen tools, food products, and different recipes for preparing healthy yet savory meals at home. The company has more than 200 products.
Pampered Chef was founded by Doris Christopher in 1980 in his home's basement. Later in 2002, Warren Buffet's Berkshire Hathaway corporation acquired it.
The company has around 35,000 direct sellers with 400+ permanent employees.
You can also join as a consultant and start your own business for just $39.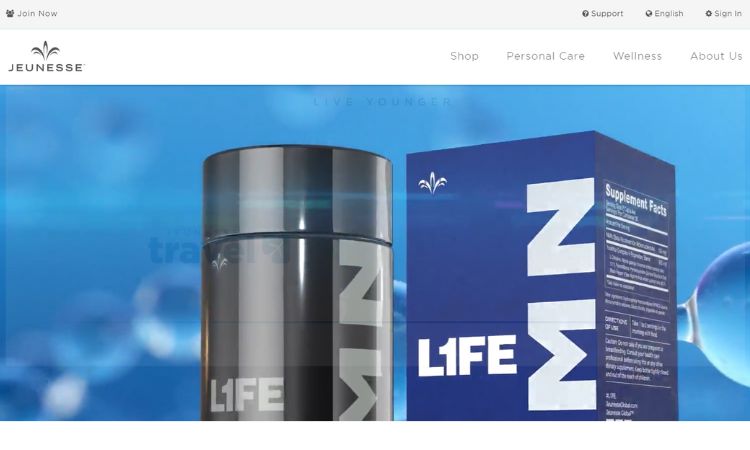 Jeunesse, an American health and wellness MLM company was started by Randy Ray and Wendy Lewis in the year 2009.
The company is relatively new but has a presence in over 88 countries.
Jeunesse's products are manufactured for people who want to look young and ageless. Their four most popular products are
Instantly Ageless – For skin tone and facial
Luminesce – For ageless skin
Reserve – Antioxidant, which is a mixture of superfruits
Zeb Bodi – A weight management supplement
You can join as a distributor and earn income in 6 different ways.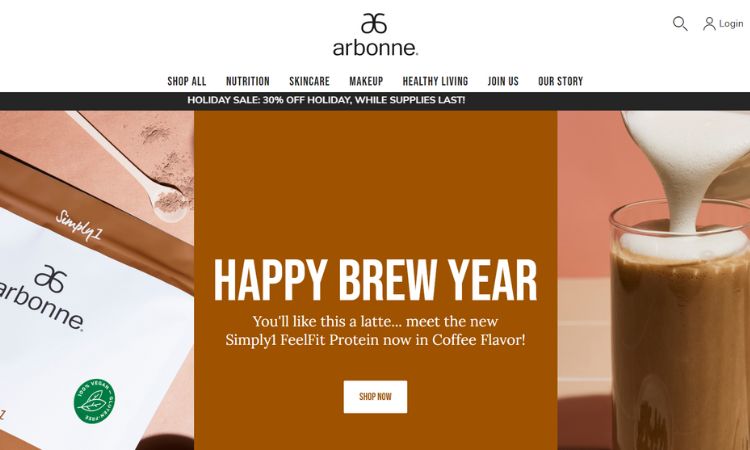 Arbonne International is an Irvine, CA-based MLM Company that was founded in the year 1975 by Petter Morck.
This Company manufactures Health, Skincare, Hair, and Makeup products made from pure botanically based ingredients. It has a vast collection of skincare products that are unique and not found anywhere else.
In 2016, the revenue for Arbonne stood at over $600 million. To join the company as an independent consultant (or distributor), you have to pay a registration fee of $49.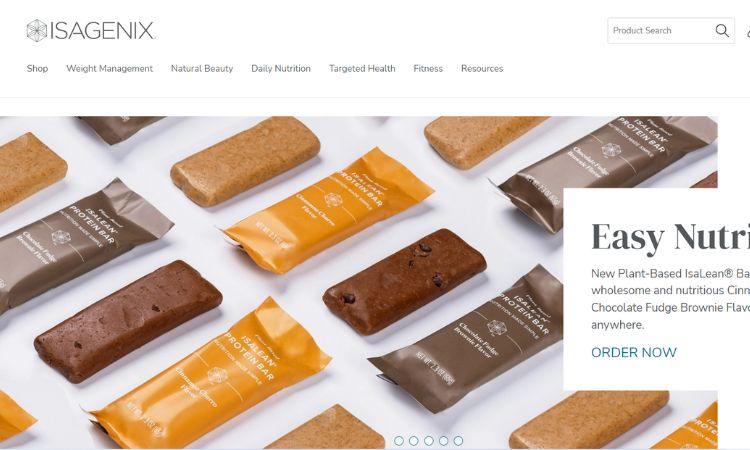 Isagenix Company, based in Arizona, was founded by the trio of John Anderson, Jim Coover, and Kathy Coover in 2002.
The Company sells a wide range of products like weight loss supplements, performance enhancers, protein shakes, essential oils, and beauty care.
In 2018 Isagenix had revenue of around $1 billion with 1000 employees working full-time.
You can join as an associate and earn money by recruiting new members.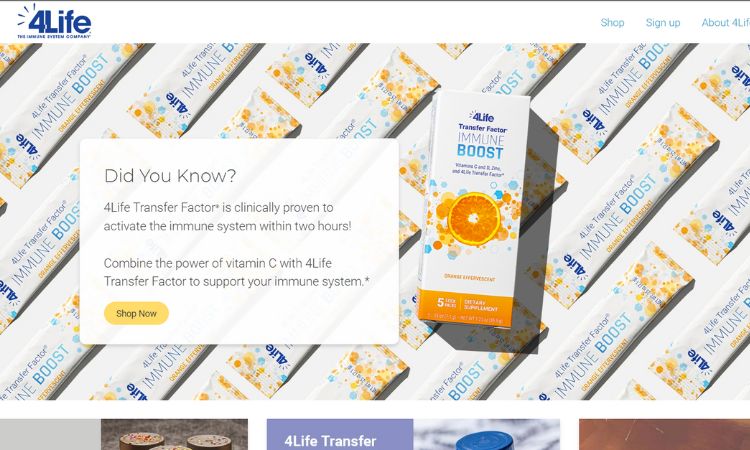 4 Life Research is a health and wellness MLM company that offers various supplements for body transformation and immune system enhancement. This US-based MLM company is worth well over $300 million.
Some of the best and most popular products that 4 Life Research has to offer are
Targeted Transfer Factor
4Life Transform
Digest4Life
ShapeRite by 4Life
Join 4 Life as a distributor and start earning money. You necessarily don't have to buy products to earn commissions. Just purchases by your customers can help you in generating revenue.
4Life gives generous commissions on their products with incentives and so many other loyalty programs to join.
27. LR Health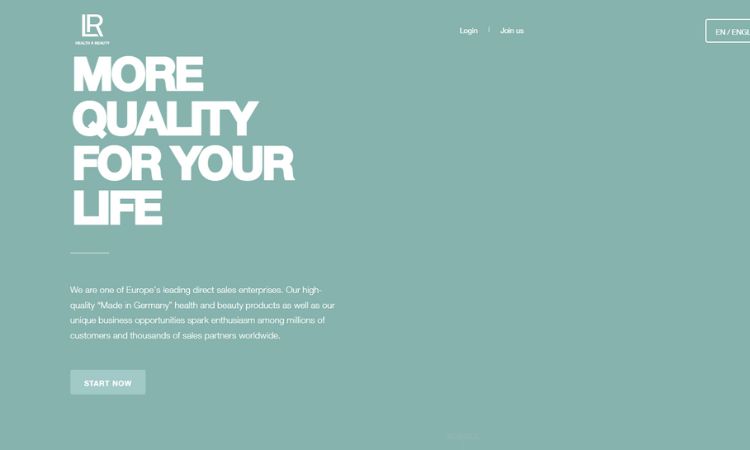 LR Health is a German Health and Beauty MLM company founded in 1985 with a presence in more than 28 countries. The Company offers more than 7000 beauty products along with personal care dietary supplements and various exotic varieties of perfumes.
The most popular product is Aloe Vera drinking gels.
LR is Europe's one of the leading MLM companies, with revenue of over $300 million and 1300+ employees working for it.
However, the company is popular mainly in Europe and the USA, and in other countries, it has very little or no presence.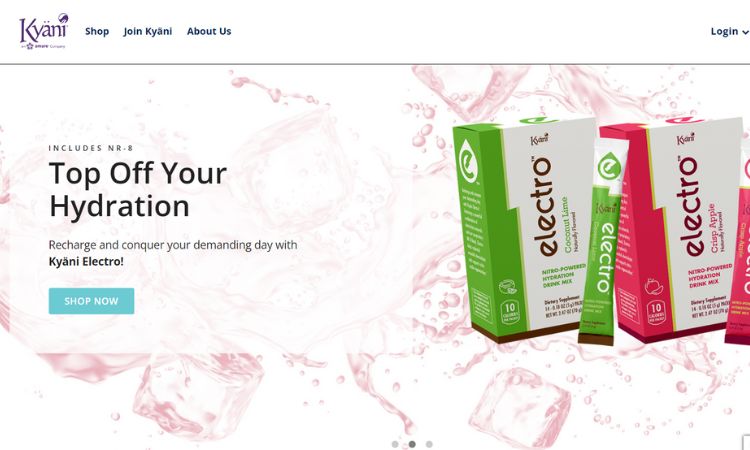 Kyani offers exclusive products for health and skincare. The three main products that they offer are
Triangle of Health – It is basically three different antioxidant products.
Kyani Fleuresse – A skincare product that rejuvenates your skin and removes wrinkles from your body.
Potato Pak – Life-sustaining nutrition.
You can join Kyani as a business partner and start your business with them.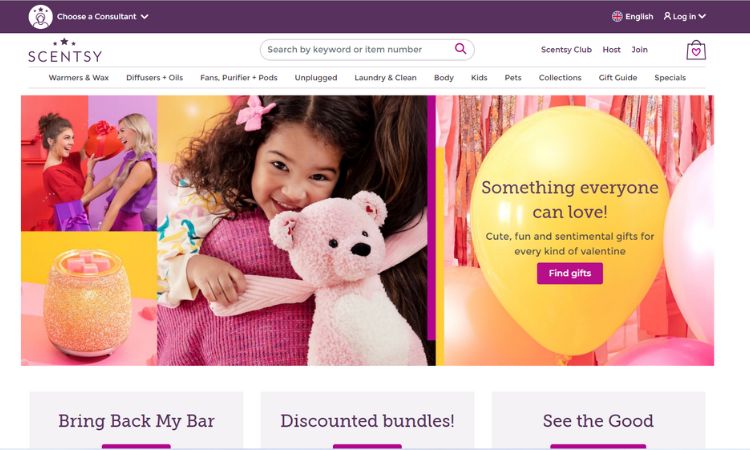 Scentsy is a Fragrance oriented company that offers various fragrant products like Room Spray, Diffusers, Scent Bars and Candles, Oils, Cleaners, Creams, Soaps, etc.
They also have a huge collection of products for kids.
Heidi and Orville started this company in 2004 in Idaho, USA. What started as a 40-foot shipping container on a sheep farm has now expanded with a presence in 11 different countries.
Scentsy has a wonderful MLM program where it offers 20% in commission for each sale, along with bonuses and perks.
You can earn between $200 and $1000 in sales depending upon the effort you put in.
Moreover, Scentsy offers Personal sponsors and consultants to support you at every step.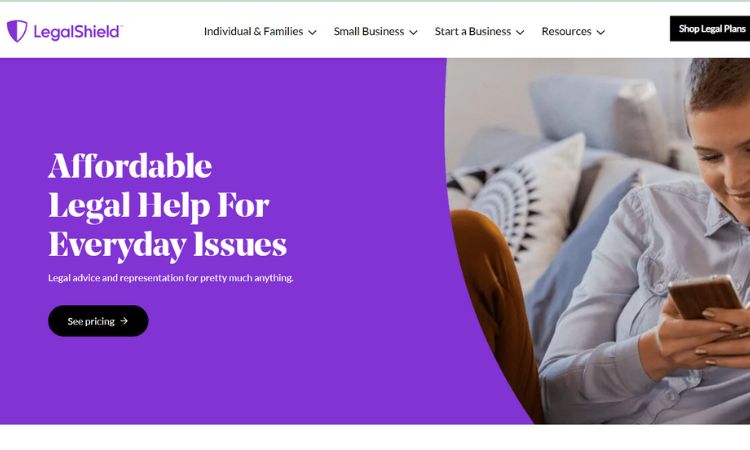 Legal Shield is the most unusual MLM Company on the list because it is purely related to Legal Services, unlike other Health & Wellness MLM companies.
The company was founded in 1972 in Oklahoma, USA, and later in 2011, it was acquired by MidOcean Partners for $650 million.
Legal shield mainly offers their customers Prepaid Legal Services and Identity theft solutions.
Currently, the company has over $500 million in revenue with 900 employees.
If you have a legal background, you can join Legal Shield as an associate and earn residual income by making sales on your own. Later you can build a downline of associates and earn even more.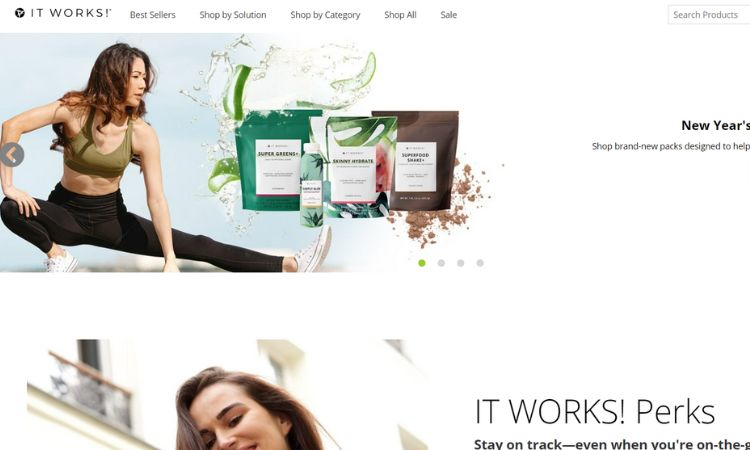 It Works is a Beauty and nutrition direct-selling company founded in 2001 by Mark Pentecost.
In 2012 they reached a milestone of $100 million in sales, and from 20 employees, they now have 200+ employees working for them full-time.
Outside the USA, they have a presence in South Korea and Ireland.
Their three Main Products categories
Beauty
Nutrition
Lifestyle
You can join It Works and earn money with it. You have to download various apps like Connect on your phone to attract new prospects and sell them online.
However, to join It Works, you must buy one of the 3 Business Builder Kits.
Le-vel is a very new health and wellness direct-selling company founded in the year 2013 by Paul Gravette and Jason Camper.
You can imagine in just six years company has made over $1 billion in sales.
Le-vel offer one of the best premium-grade nutritional supplement line called Thrive Plus.
You can join Le-vel as a consultant by buying their starter kit and setting up a $50 per month delivery.
Choose a kit from one of the four starter kits, Social Seller ($135), Business Builder ($265), Business Builder Plus ($499), and Meat & Dairy Free ($135), and get started.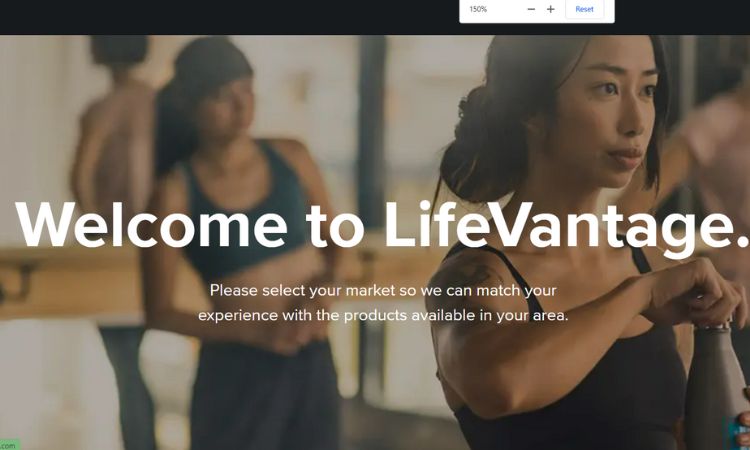 LifeVantage, based in Utah, USA, was founded in 2003 as a health and wellness company. In 2009 they chose MLM as a tool to promote their products.
It is estimated that LifeVantage has over 65,000 active distributors worldwide selling their products.
The company has reported revenue of over $250 million.
Life Vantage offers various products like Axio, Petandim, PhysIQ, Protandim, etc. However, their flagship product is Protandim which is basically an anti-aging product.
You can join LifeVantage as a distributor and earn in 8 different ways like
Retail Sales
Smart Bonus
Launch Bonus
Royalty Commissions
Achievement Bonus
And in many other ways.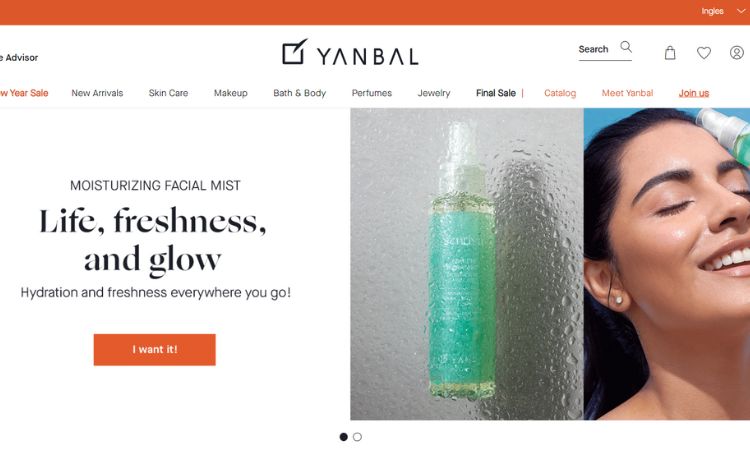 Yanbal is a household name in South America. The company was founded in 1967 by two brothers in Lima, Peru. The company is worth $2 billion and has a presence in 10 different countries.
Yanbal manufactures and sells cosmetics and beauty products targeted mainly toward women. They offer various products under categories like Skin Care, Makeup, Fragrance, Jewelry, etc.
They promote their product through direct selling, with 400,000 women working as affiliates for them.
You can join as a style advisor and earn up to 50% as a commission for your sales. You also earn $20 for every new advisor you enroll.
Buy a starter kit worth $49 and get started.
35. Omnilife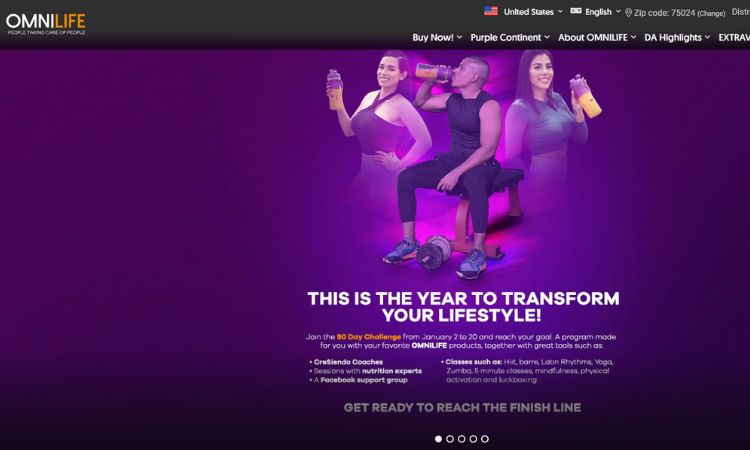 Omnilife, founded in 1991, is a Mexico-based direct-selling company that manufactures and markets products like dietary supplements, skincare, soft drinks, etc.
The Company operates in Latin America and the USA, selling more than 70 different nutrition and dietary supplements like Omniplus, Power Maker, Focus, etc.
They have more than 200 distribution centers in more than 20 countries.
They also offer cosmetics products for skin, hair, and makeup.
To become an Omnilife distributor, you need to download and activate the Omnilife business app on your phone. Then you have to activate the application, create your personalized webpage and start selling.
36. Shaklee
Shaklee, headquartered in California, is a Wellness and Personal Care MLM company founded by Forrest C Shaklee in 1956.
Their main product categories are
Nutrition – 1+ Essential Nutrition, +2 Targeted Solutions, +3 Vitamins & Minerals
Healthy Weight – Weight Loss kits, Shakes, etc
Beauty – Youth anti-aging collection
Sports
Other than its great products, there are huge advantages of joining Shaklee as a Distributor.
In order to join Shaklee as a distributor, you need to buy their kit. Either you buy a kit for $159 + $49.95 and join, or else start with a Welcome pack worth $49.95 for the more experienced distributors.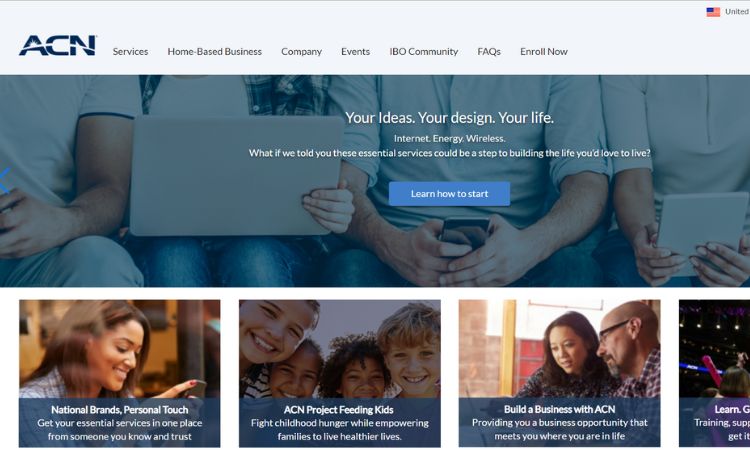 You will be surprised to know ACN or American Communication Network, is a Telecommunication based MLM company rather than health and wellness.
The company was founded in 1993 in NC, USA, and offers Landline & wireless telephone services, Broadband, VOIP, high-speed internet services, etc.
The company's Revenue in 2016 was $750 million.
ACN MLM program works much like an affiliate program where you earn from selling products.
You earn personal residual compensation when your customer buys ACN's service plans. You can earn anything between 2% – 8% depending upon the customer's total monthly bills.
38. Sunrider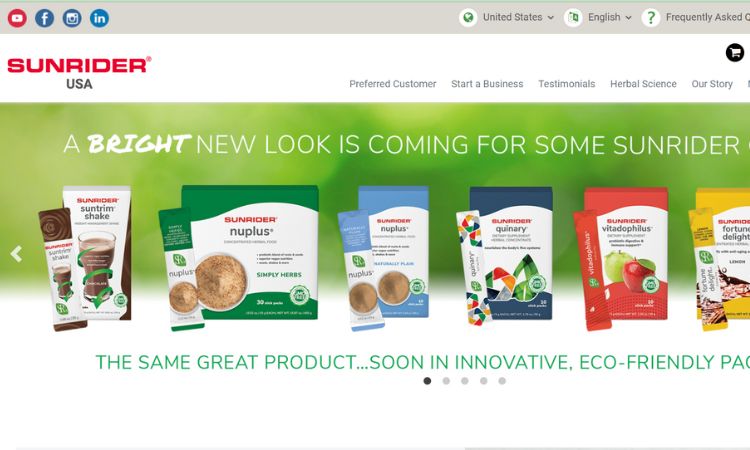 Sunrider is one of the largest MLM companies in the world, with operations in 42 countries and more than 2000 retail stores.
The company was founded in 1982 by Tei Fu Chen in Torrance, California.
Their products include Sunrider Packs, Nutritional Supplements, Skin Care, Food & Drinks, Weight Loss, Cosmetics, etc.
You can join Sunrider as ABO (Authorized Business Owner) if you live in China, Korea, Malaysia, Singapore, and Taiwan.
You earn profit by marketing Sunrider products, and in addition, you also earn bonuses based on company sales volume.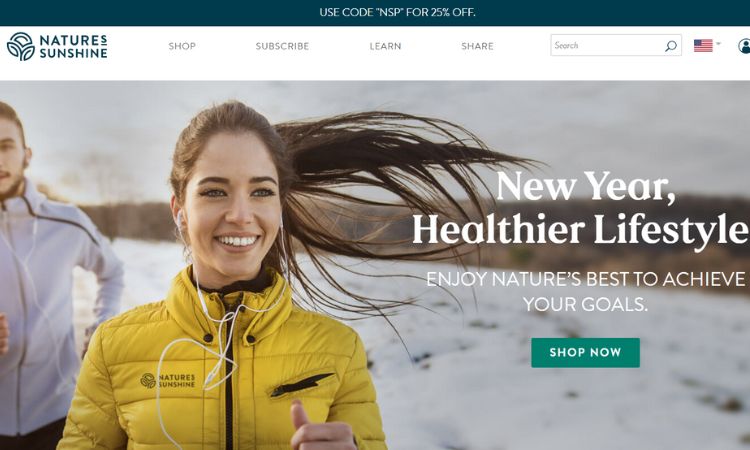 Nature's Sunshine Products, or NSP, is a Utah, USA-based MLM company that offers various health and wellness products. Founded in 1972 currently, the company's revenue stands at $400 million with more than 1000 employees.
Their product portfolio offers over 500 personalized solutions to optimize health.
Visit their product catalog to find out more.
Join Nature's Sunshine as a Network Marketer by purchasing their products at wholesale prices (at a discount of 33%). And sell them to customers at a retail price, making a huge profit.
You also earn 40% bonuses by signing up others with NSP.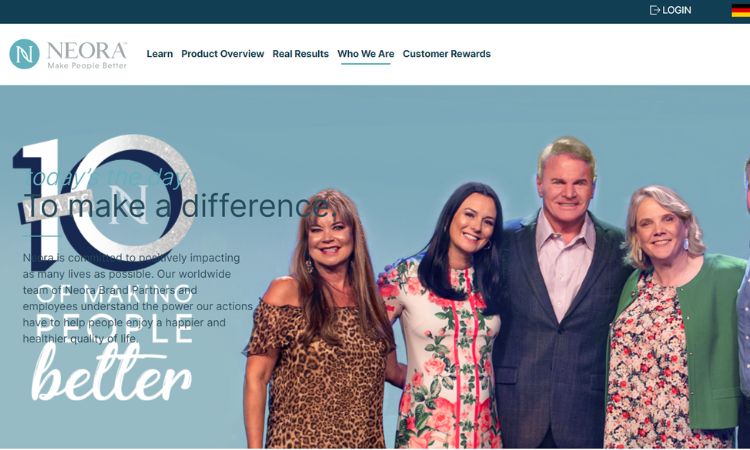 Neora, based in Texas, USA, is primarily an anti-aging skincare and wellness MLM company.
Jeff Olson founded this company in 2011. The company offers 17 products globally in more than 15 countries.
Neora's Age IQ products help you to look younger by improving the appearance of fine lines and removing wrinkles.
You can start your business with Neora by choosing one of their builder packs that cost between $49.95 and $1000.
Conclusion:
So these were the 40 best and most popular MLM companies in the world. Whether you are a fitness freak or want to join as a distributor to earn extra income, do visit the websites of all the 40 companies and find out more.
FAQ
Which country is the best for MLM?
It depends on the type of MLM business. Many countries have regulations that may make it difficult to operate an MLM business, so it's essential to research the legal requirements in each country before making a decision. Countries with well-developed economies and strong consumer markets, like the USA, tend to be better for MLM businesses.
Who is the number 1 MLM company in 2023?
It's difficult to say which company will be the number one MLM (multi-level marketing) company in 2023. This depends on various factors, such as financial performance, customer satisfaction, and market trends. Some of the top MLM companies in the world in 2023 include Amway, Avon, Herbalife, Mary Kay, and Tupperware.
Is MLM a good career?
It can be a good career for some individuals who are interested in sales and enjoy working independently. Here, it is important to carefully research any MLM company before joining and be aware of its potential risks and drawbacks.