Do you ever dream of making money even while asleep? If yes, you can actually make your dream come true. That's by having a wonderful passive income. You don't need to exert much effort to earn that money.
All you need to do is use a few apps. There're as many as 15 best passive income apps that you could download and begin using immediately.
While some of these apps are free to download and use, you might have to pay a small subscription to use the others. Generally, I would suggest it's better to use the premium paid versions because there's a lot of money that you can make with a passive income.
Before I tell you about these 15 best passive income apps, let's understand what exactly is passive income.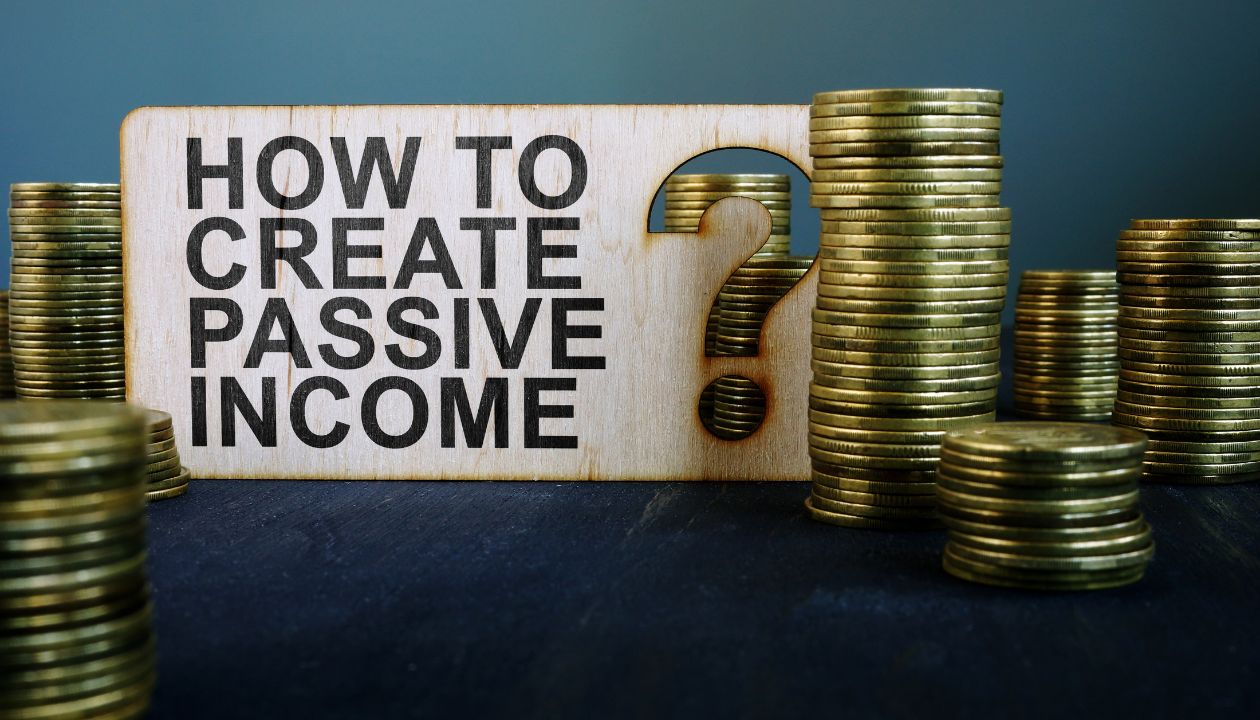 Understanding Passive Income
Since most persons don't know what's a passive income, I will explain in a few words. Reading it would most likely inspire you to get a passive income and boost your savings or make life easier by giving some extra money to spend.
Basically, passive income is a source of money. It means you will earn money without much effort or even while you're asleep. These apps provide you with a lot of income, depending on what you do.
As the famous billionaire, Warren Buffet puts it, everyone must have at least seven sources of income. Therefore, a passive income could give you two or more sources of income.
The money you earn from each way might not be really much. However, it adds up to a huge amount when you continue using the app to provide services to others.
Importance of Passive Income
While the amount of money that you make from a passive income might not be really large, except in a few cases, such apps actually help. They can take a few dollars off your monthly grocery bills or even help you save a little more on your routine activities.
Actually, a passive income is necessary nowadays because of the rising cost of living. Before 2020, an average American household saved about 30 per cent of their income. However, this figure has dropped down to 28 per cent and even lesser in some cases, during 2020 and 2021, due to the Covid-19 pandemic.
Also, lots of families have touched rock bottom of their finances and savings during the pandemic. This was due to higher costs of essentials, loss of jobs during the pandemic and several other reasons, such as economic slowdowns and slumps. Hence, there's a need for them to save more money.
Furthermore, a passive income could also be handy in creating a portfolio of investments for your future.
15 Best Apps for Passive Income
Since these above descriptions could have you interested in earning a passive income, let's see which are the most useful apps. Millions of people in the US and elsewhere in the world are using these, as well as other apps, to earn a decent passive income. You could be one of them too.
Here's my list of the 15 best passive income apps.
1. Robinhood
Robinhood is my favourite app for earning a passive income. It is an app that any fresher to invest in stocks, mutual funds, exchange-traded funds, currencies and cryptocurrencies, among others, can use.
You can start by investing as low as $5 with this app. In fact, Robinhood rewards you for your first investment by providing a free $5 bonus. You have two options: one is the free version, and the other is the paid or premium version, which comes with added features.
2. Acorns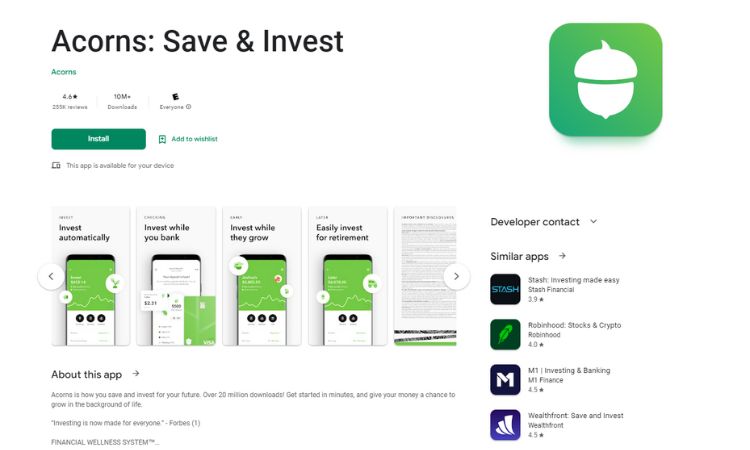 Acorn is a free app, with paid versions also available for a small fee. It is very easy to get started on the Acorns app. Simply download the app and register with your email ID. Provide other necessary details to start your investment journey with Acorns.
In fact, Acorns gives you a lot of freebies, such as a free fractional share or a bonus of $5 when you make your first investment. They also have free advisory when you start investing in Acorns. That means you can choose where to put your money.
3. Swagbucks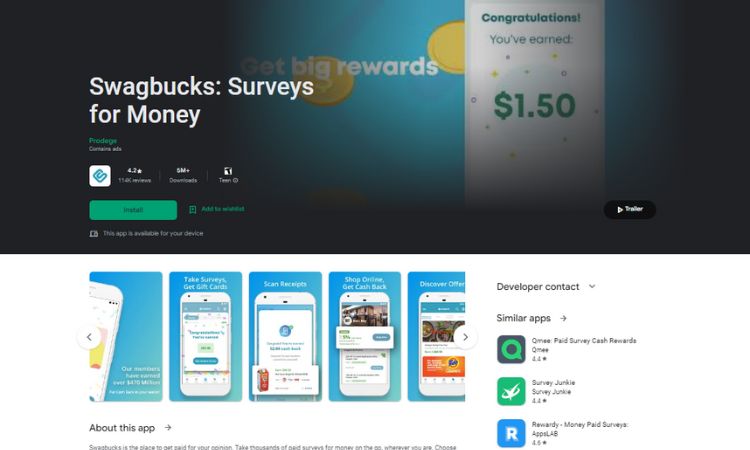 Millions of Americans use Swagbucks to earn money through paid online surveys. Actually, Swagbucks is an online paid survey community that anyone of legal working age can join. All that you need to register is a valid email ID.
Upon successful registration, you can start completing online surveys, playing games, watching ads or even asking questions. You get paid in SB coins for your efforts. You can redeem these coins for cash or shopping coupons on Amazon, Walmart and others.
4. InboxDollars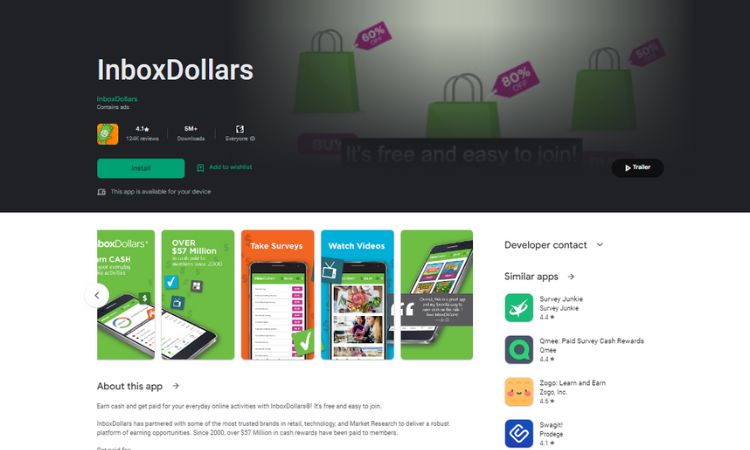 One of the amazing online paid survey sites is InboxDollars. When you signup successfully, they'll send you emails about the latest surveys. If you want, complete these surveys and earn a few points.
The more surveys you complete, the higher your number of points. These points are worth real cash. This means they are redeemable for cash or even free shopping vouchers on top retailers in the USA. You can also make money by referring others to join the community, watching ads and playing video games.
5. Toluna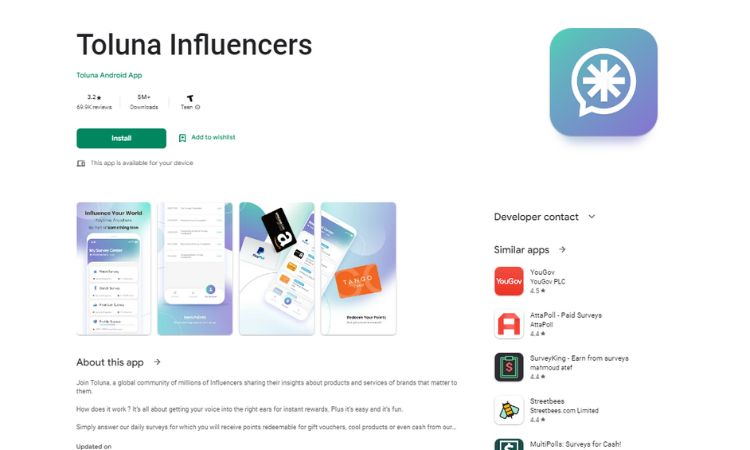 Toluna is also an online survey community where you get rewarded in points. As soon as you complete a survey successfully, you get some coins in your account. These coins are redeemable for gifts.
However, earning points on Toluna can be a slower process. That's because most of their paid online surveys take between 20 minutes to 45 minutes to complete.
6. TD Ameritrade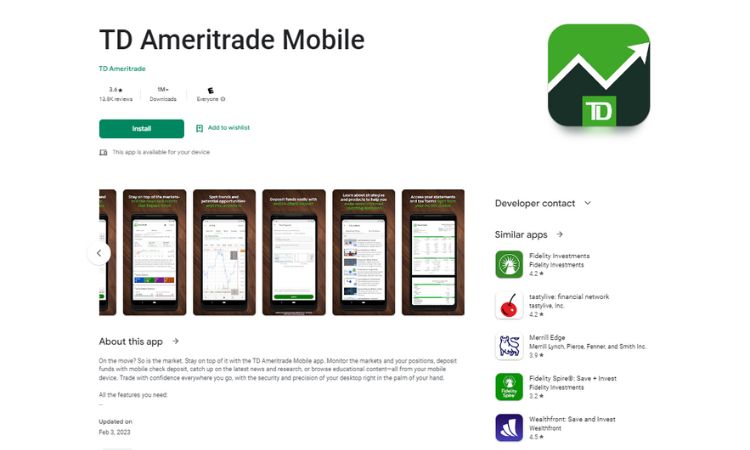 TD Ameritrade comes from an eponymous finance house in the USA. The app allows you to invest some money in stocks and cryptocurrencies, among other financial assets.
This is a no-frills app, meaning they don't offer many freebies. However, you can make a lot of money by following their online financial advice.
7. Ibotta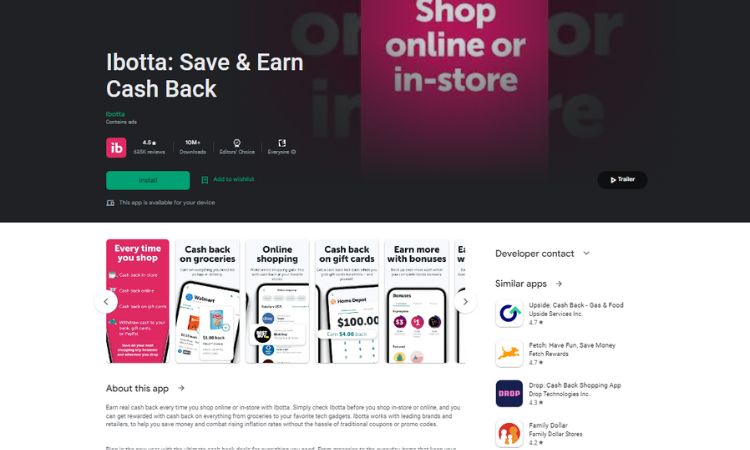 You can save a lot of money and get cashbacks from Ibotta. All you have to do is download the app and register. Once your registration is successful, make in-app purchases through any top store on their list. Based on the final bill amount, you get cashback. The cashback can be used instantly on further shopping.
8. Rakuten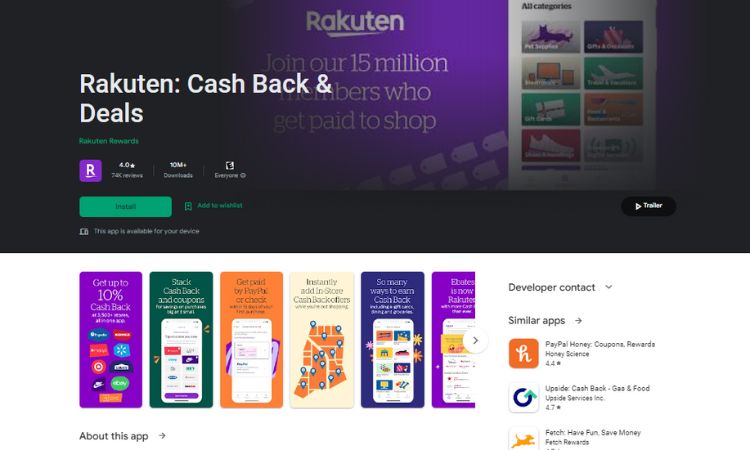 Getting amazing cashbacks and special offers every day to save money on shopping is possible through the Rakuten app. This app was earlier known as eBates. However, it has since been taken over by Japan's retail giant, Rakuten. Download, register and shop online to save money.
9. Nielsen Computer Panel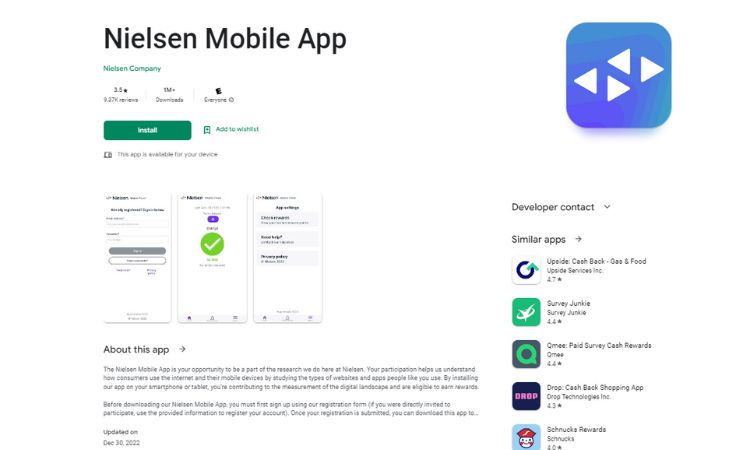 Nielsen Computer Panel is a data gathering app. They collect data from various activities that you can do. One of these is using their paid online surveys. When you complete their paid online surveys, you get some points that can be exchanged for money or free shopping vouchers.
10. Coinbase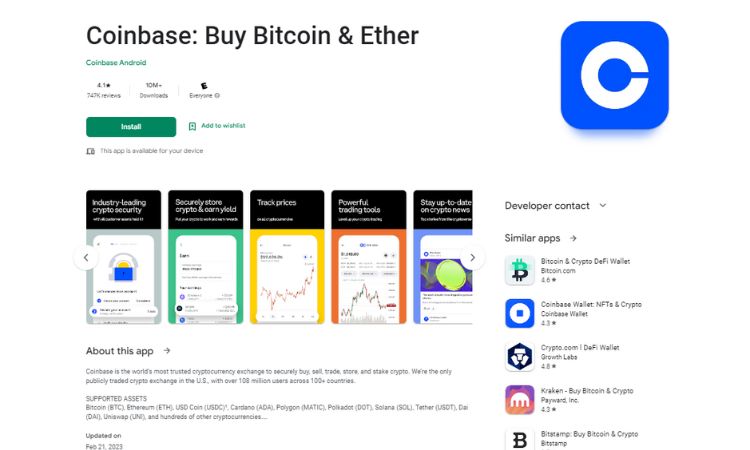 If you're interested in cryptocurrencies such as Bitcoin, I would recommend that you try Coinbase. Using this app, you can invest smaller amounts of money on cryptocurrencies such as Bitcoin and others.
You can trade in all cryptocurrencies with this app and make a nice profit from the trade. However, you need to know how cryptocurrency prices work in the large market.
11. Fundrise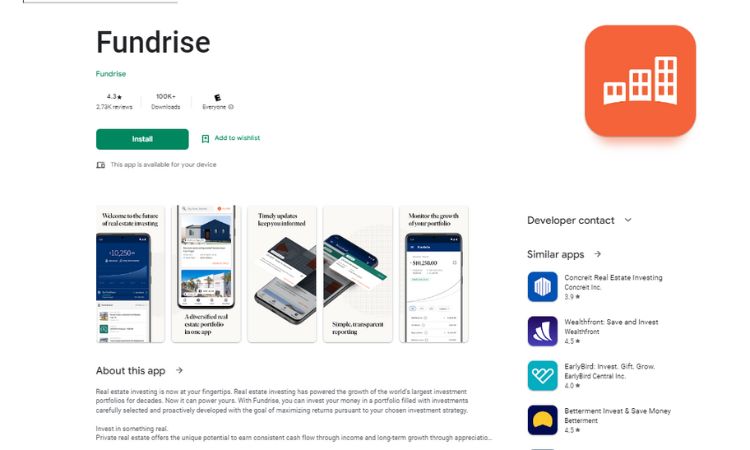 Fundrise is a wonderful app that allows you to invest on real estate without the need to buy or sell property. You can start with as little as $10. You have to subscribe for this app at $9.99 per month. 
The money you invest goes towards funding property projects including homes and offices or industrial areas and farms. 
12. Airbnb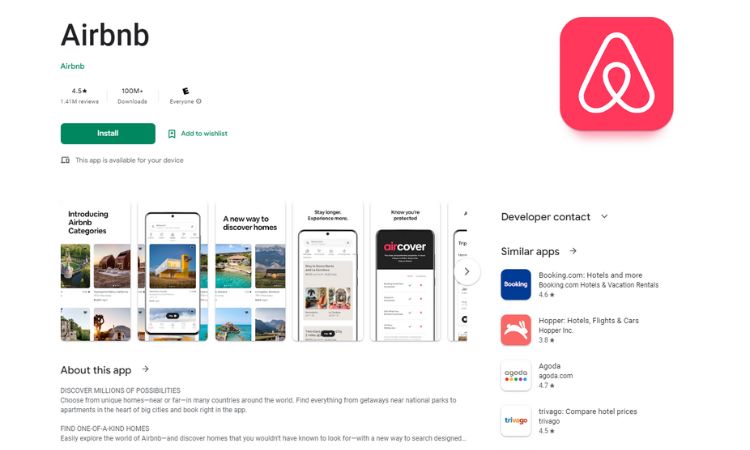 You don't need to own a property to host with Airbnb. Simply download their app and list any properties that you manage or can offer on their app, as the host. You can also host properties for third parties. The commission that you get for renting out such properties is amazing. Its possible to earn $100 on certain properties too.
13. Mistplay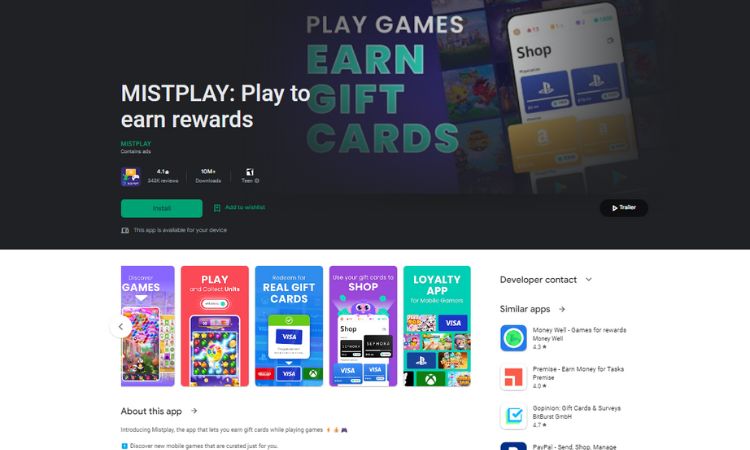 Should you love video games and matching your skills with others, try Mistplay. This is an online gaming community that operates through the app. Upon successful signup, you can play games against other opponents and win.
There're attractive cash prizes for all winners and a few for participants as well. It's possible to log in and play games whenever you wish on this app.
14. M1 Finance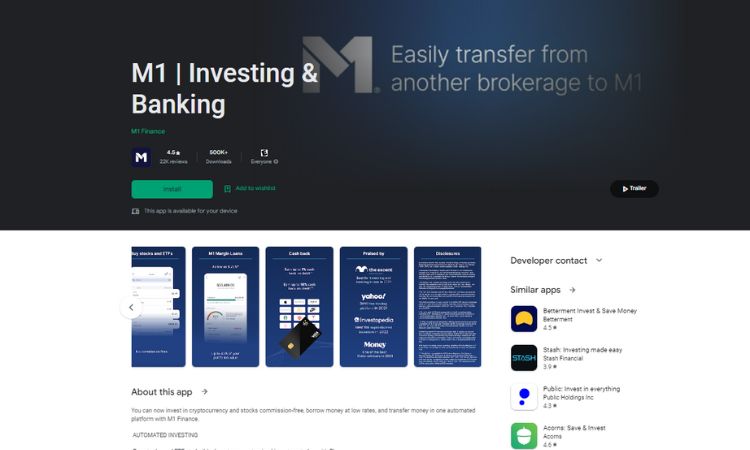 Another excellent finance-related app is M1 Finance. A no-frills app, you can easily use M1 Finance to buy and sell stocks of different companies or simply invest. You can also retain your stocks and allow prices to surge.
This is a very simple app that even a fresher on stocks and currencies market can use. You can make the best of this app by studying a bit about the stock market in the USA.
15. Rocket Money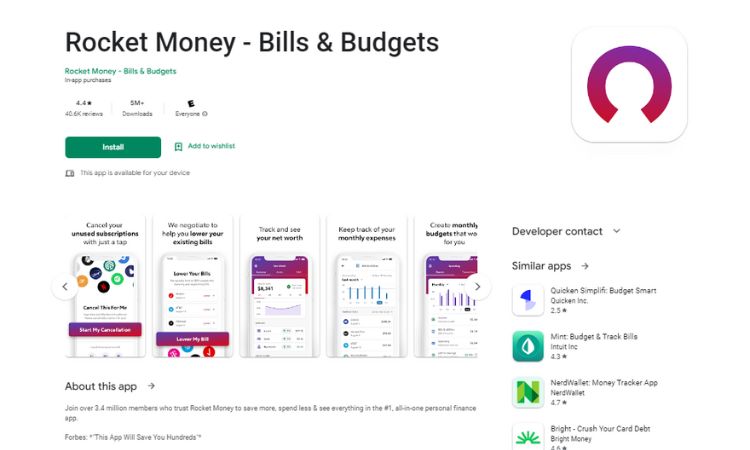 Rocket Money is a wonderful app that was earlier known as Truebill. The new version of this app comes with several new features, such as budget tracking and managing subscriptions, investing online and others.
You can use this app to find excess expenses and cut them. You can also make a few investments in savings plans from top banks using the app.
In Conclusion
As we can see, these apps aren't only useful to earn a passive income but also to save money. After all, the old adage remains true that a penny saved is a penny earned.
Having a third, fourth or even tenth source of income and saving money is extremely important for everyone as we pass through 2023 after being battered badly by the Covid-19 pandemic. In such a scenario, these 15 best passive income apps will prove extremely useful. In fact, you can use more than two of these apps.