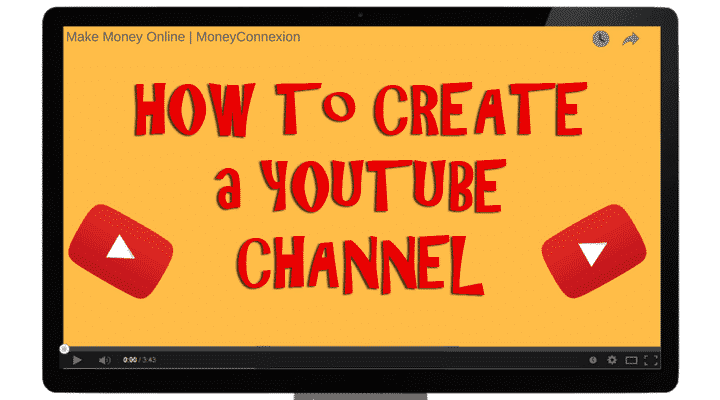 There is no doubt that YouTube and other social media platforms will replace mainstream media in the coming years. Instead of watching CNN or HBO, people will prefer to watch content on YouTube.
There are many good reasons for this.
The first one is that there is more freedom of expression on YouTube than a mainstream cable network where you can say politically incorrect things that you can't otherwise.
The second is anyone can produce and upload videos. Even an average person like you and me can create videos and broadcast ourselves. We don't have to own a large production house or a company.
YouTube can be best for these two groups of people.
Avid Creators: The first group is creators or artists who want to create all sorts of videos like tutorials, entertainment, infotainment, lifestyle, sports, prank, and make money on YouTube.
Business Owners: Second, small and big businesses want to tap into the online market. They would like to expand their businesses by leveraging the power of YouTube.
So, you should also think of starting a YouTube channel of your own.
How to Create a YouTube Channel
It is easy to start a YouTube channel in 2022. You can make a decent YouTube channel in just four easy steps.
Step 1: Sign in YouTube with Gmail Account
You can sign in with a Gmail account. If you don't have an account, then create a Gmail account first.
Visit this YouTube link and sign in with your Gmail account.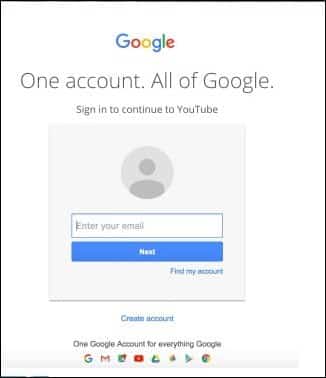 Now go to YouTube settings.
On the right corner of the screen, click on the profile icon and then click the 'Settings" gear icon.

You have almost completed step 1 of starting the channel. This is a no-brainer. Even a 5th grader can do this.
Step 2: Create Your Channel
Creating a YouTube channel won't be difficult, but you have to do a few things.
>> Choosing an Appropriate Channel Name
Under the "Settings" icon, choose "Create a Channel." Click on this link.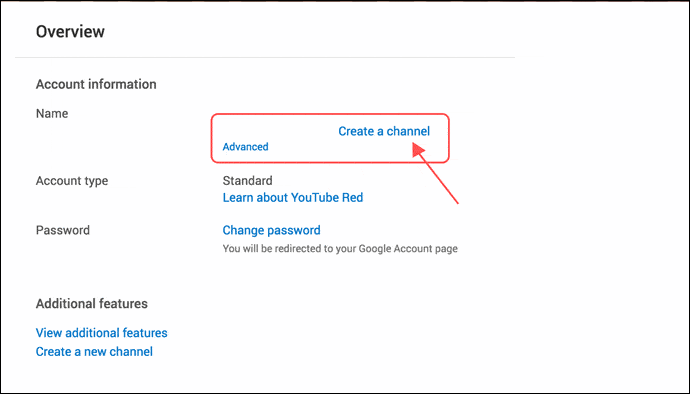 Next, you will be asked to create either a personal or business channel.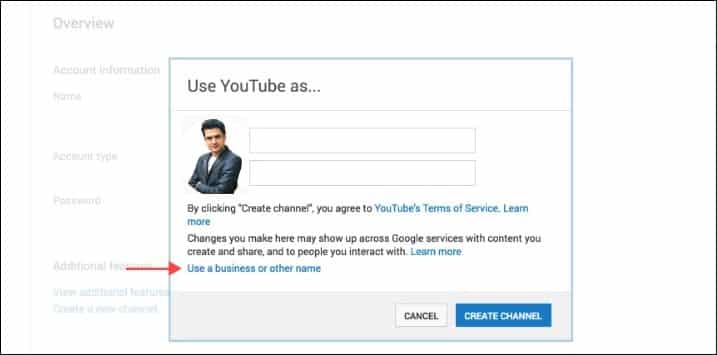 Choose any one of them. Whatever you choose, a person or a business, naming a channel appropriately is very important.
Now you are going to name your channel and choose a proper category.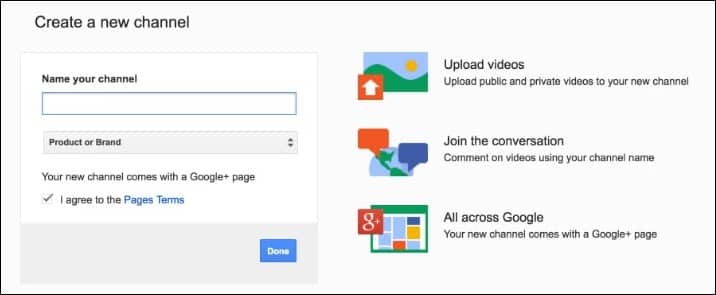 Click on "Done." Congrats! You have just created your first YouTube channel successfully!
However, naming your channel right is very important because it will stay with you forever. So choose it very carefully.
The channel's name must reflect your personality/business and be able to communicate your channel's concept.
Your channel's name is going to work as a brand. The name must be very catchy.
Remember, you can change your channel's name later as it appears on the YouTube page, but you can't change your YouTube URL.
So brainstorm before choosing a proper name!
Your new YouTube channel is not complete yet.
>> Writing a Great Channel Description
Describing your channel is as important as naming it. The correct description helps in achieving two things.
Communicating with Viewers: Viewers will come to know what kind of content they are expecting from your channel.
SEO Purposes: Channel description is excellent for SEO purposes. If you are using the right keywords in your description, it will help search engines pull up your videos and rank high in search result pages.
You can always use links to your websites or blog in the description box. Don't forget to include primary keywords related to your niche in the box.
You can go to the Main Channel Window and click on the "About" tab. There click on the "+ Channel Description" button and describe your channel in at least 75-100 words.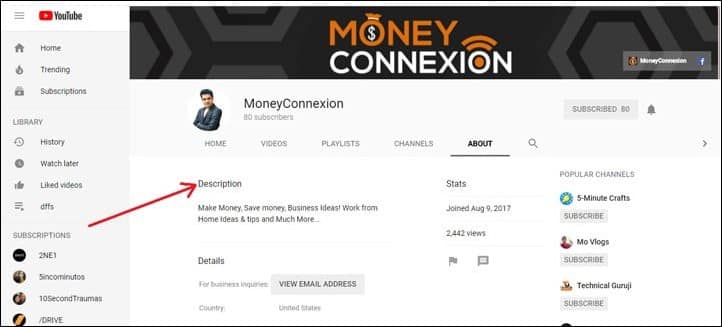 Step 3: Creating Right Channel Icon
In the third step, you need to create a YouTube channel icon that closely reflects your channel.
Do remember icon is as important as naming your channel. The icon would be your channel's logo or emblem.
Every big brand has its logo. Like Apple, Nike, McDonald's, etc.
Likewise, you also have to create an icon reflecting your channel.
The icon shows next to your videos on YouTube watch pages. You have to choose something that looks good at minimal resolutions.
It should be 800 X 800 pixels in JPG, PNG, GIF, etc.
You can insert an icon by going to your channel's homepage and clicking on the round image on the left side of your channel's name.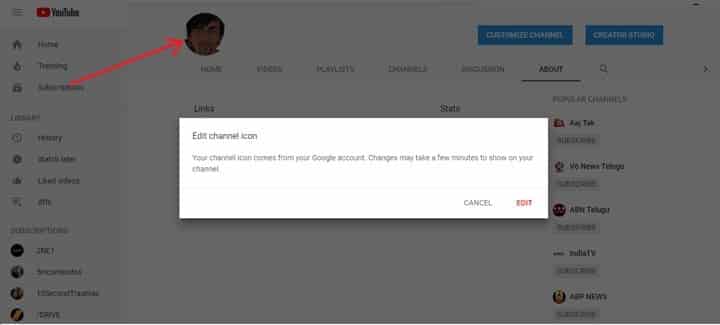 Step 4: Choosing Best Channel Art
Channel art is crucial if you want to create a professional channel with thousands of followers. Channel art is like a Facebook cover photo placed at a very prominent location on the screen.
It will tell about your personality and help build a brand name.
YouTube recommends uploading a single 2560 X 1440 pixel image of size 6 MB. The channel art should always include the texts and logos of your channel.
Do not forget to add links to other social media platforms and your website at the bottom right of the channel art.
How to set channel art?
While setting up the channel, you will notice the channel art space on the top with a button saying "Add channel art". Just click there and add your image.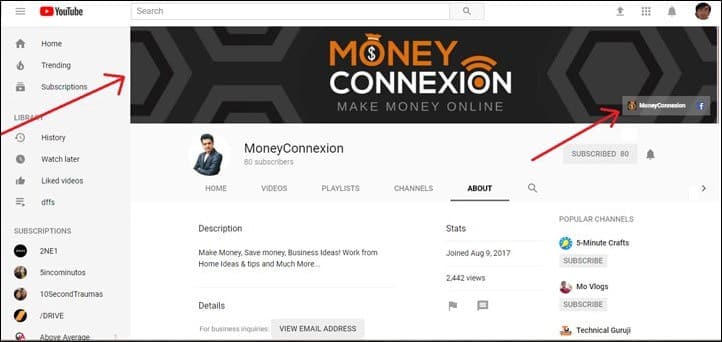 You're done! Your new YouTube channel is ready in just four steps. Now create great videos and upload them every week.
Conclusion
Creating a YouTube channel is easy but getting lots of views and subscribers is difficult. Creating quality and engaging videos and uploading consistently is the only strategy to grow your YouTube channel.