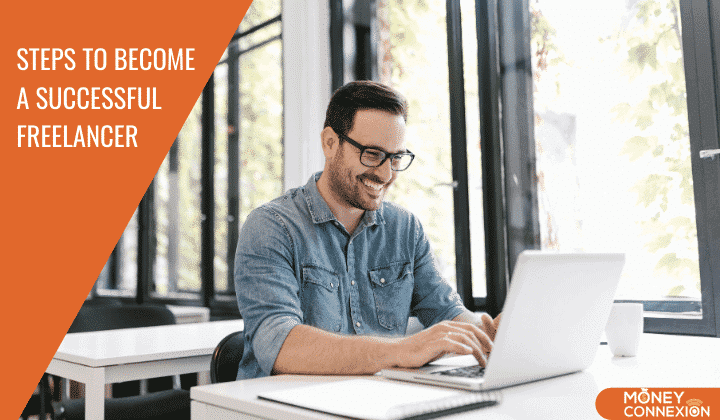 Somewhere during our routine work, we all hear this term 'freelancer'. Some of us falsely believe that a freelancer is someone that can't hold on to a steady and stable job and hence performs small tasks for all sorts of people. That definition is seriously flawed.
In fact, freelancers nowadays are a very respectable community of highly qualified and skilled individuals. They work in their respective fields and their skills are usually in great demand. As a result, they often earn a lot more money than regular, fulltime employees around the world.
Nowadays, increasing number of highly skilled and qualified professionals are freelancing. And if you're one among those wanting to join this ever growing army of freelancers around the world, this complete guide on how to become a successful freelancer is just for you.
Therefore, let's start by understanding the term freelancer by itself.
Definition of Freelancer
Cambridge dictionary defines a freelancer in the following words:
The US Bureau of Labor Statistics and Internal Revenue Service describe a freelancer as a 'gig worker' or someone that's part of the gig economy. Broadly, they accept the definition of a freelancer an independent contractor who work on a contract basis for various employers on assignments and projects.
In India and some other countries, a freelancer is described as a "self-employed" person by various government departments such as tax authorities.
While all these definitions are correct, I prefer defining a freelancer as an independent contractor who works for a fixed amount of money on a fixed project for a fixed duration.
This means, when you work as a freelancer, you're a businessperson of sorts. While some freelancers around the world operate as proprietary company for tax reasons, others use their own names.
In fact, freelancing is a very ancient profession, though many countries and their authorities try to define the term.
Freelancing is an Ancient Profession
The term 'freelancer' comes from two very common English word. The word 'free' means something or someone that isn't bound by any person or price. And the word 'lancer' is a military term. In ancient days, armies in England had infantry divisions or foot soldiers that were specialized in using the lance, a kind of sword peculiar to that European country.
The combination of these two words 'free' and 'lancer' were first mentioned in the epic 'Ivanhoe' by Sir. Walter Scott, the legendary English author and litterateur. In this novel first published in 1819, Sir Walter Scott speaks about an army of soldiers or lancers, that're bound by any kingdom and hence, free to work anywhere.
However, some etymological experts dispute this use by Sir. Walter Scott. Instead, they make a dubious claim saying, the word was first used by Irish-American writer, Thomas. N. Brown in his book, 'The Life and Times of Hugh Miller' published in 1809.
Regardless of the dispute, both these writers are said to have used the word 'freelancer' to describe an army of lancers who had no allegiance to any ruler or nation.
During World War-I and World War-II, the word 'freelancer' was used specifically to describe journalists covering the two conflicts. The high demand for news dispatches from war zones among newspapers in Europe and America led to an unhealthy competition of sorts.
Journalists in the war zone would get attractive offers from other newspapers. Hence, they would stop working for their present media house to work for another.
As a result, newspapers and journalists agreeing to share their dispatches broadly defined such war reporters as freelancers. The word was used in journalism due to the famous quote in 1839: "The pen is mightier than the sword," by English novelist and playwright Edward Bulwer-Lytton where he draws a parallel between the pen used by journalists and a soldier's lance.
In modern English, such soldiers are known as 'mercenaries' and the definition is accepted in the United Nations.
However, the term 'mercenary' would be insulting to refer to a highly qualified and skilled person who performs specialized tasks for individuals and companies. And that's why, the term 'freelancer,' is in use.
Going by Sir. Walter Scott and Thomas N. Brown's definition, it is obvious that freelancers or for that matter, mercenaries, existed around the world much before either of the two integral words of the English language were even coined. This implies that freelancing existed long before people started documenting history.
Freelancing in Modern World
In our era, freelancing is broadly of three types.
The first are professionals or skilled persons who work fulltime on specific jobs for various employers.
Others are those who work part-time and use their skills to earn a side income for any reason.
The third are people that work on all odd jobs whenever they need money but don't follow the specific profession or trade always.
As a result, there're some debates over who is truly a freelancer. Some months ago, a lawmaker from Singapore sought to define the term freelancer.
Others say that any person that works part-time or temporarily when they need money is a gig worker and not a freelancer. They define freelancers as people who work fulltime for various employers, without a fixed salary or workhours and generally from home or own offices.
While there're several such definitions, success is most important to any freelancer. Now that we know the history and broad definitions of freelancers, let's see how to be a successful freelancer in today's gig economy.
Importance of Successful Freelancing
Success is vital to every freelancer because of stiff competition in the gig work market. The US alone is home to an estimated 53 million freelancers both full-time and part-time, the largest such workforce in the world. Currently, about 51 percent of all Americans work in some way or the other as freelancers.
India ranks second in the number of freelancers in the world. The country has estimated 22 million freelancers, mainly working in highly specialized fields.
This means, the US and India together contribute 75 million freelancers to the global gig economy.
These figures clearly indicate the stiff competition for every job that comes up in the freelance work market. And the only way to counter this competition, create a brand image and earn a lot of money, is by becoming a successful freelancer.
Becoming a successful freelancer isn't really difficult. However, it does take some extra efforts and skills to start freelancing and continue to get work from buyers from around the world.
How to Become a Freelancer: Tips & Tweaks
Actually, working as a freelancer isn't much different from working for a single employer. You'll be using the same set of skills you'd otherwise us at work with one employer and do almost similar kinds of jobs.
Therefore, these tips and tweaks might help you find success when you enter the freelance work market.
Why Start Freelancing?
The first and most important tip: ask yourself, why do you want to become a freelancer or start freelancing? That's because freelancing isn't something easy as you might imagine.
The definition, history and importance that I mention above clearly point out that freelancing means entering a tough, highly competitive market to get work as an independent contractor or self-employed person.
Therefore, I advise caution before you leap into this growing and profitable yet uncertain and crowded freelancing marketplace.
Opportunities to earn more money and work on flexible hours, without being tied to an employer and office are the main reasons why people freelance. Other reasons include outgrowing an organization, lack of adequate jobs at specific locations and unwillingness to work with a single employer.
A few others prefer freelancing while studying at college or university, after retirement or even while working as an additional source of money.
Therefore, the first thing that you need to do before hopping the freelance bandwagon is identify reasons and priorities for becoming a freelancer.
Generally, it's lot easier for a fresher or student to work as freelancer since they wouldn't need to money to meet household or family expenses. Most students freelance only to get money for their own needs and wants. However, a person with family has much different considerations.
Count Your Savings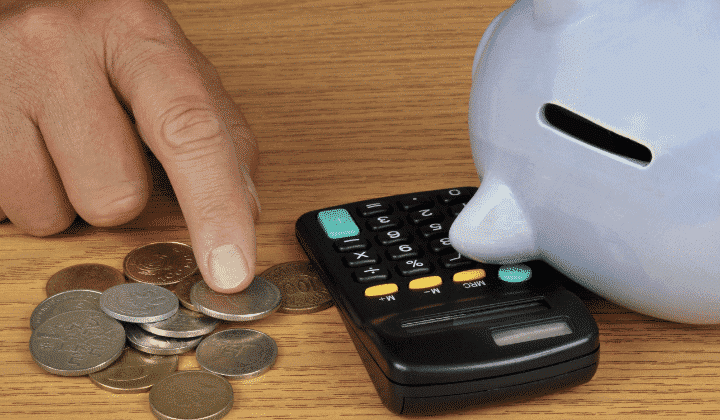 Count your savings before choosing to work as a freelancer. This is the second most important factor any person that wishes to become a freelancer needs to do. And there're very strong reasons why I'm asking you to check own financial health.
While it's true that a lot of freelancers earn much more than from fulltime, office-bound jobs, we need to clearly understand that getting freelance work is difficult at most times.
Though you may possess the necessary educational qualifications and skills, nobody is going to approach you upfront and offer freelance assignments. You'll have to bid for and win freelancing work assignments and contracts before earning adequate income to sustain self and family.
Therefore, you'll need every Cent and Dollar in that bank account and may even have to dig into your investments to survive that period between entering the freelance market and starting to make enough money.
Actually, most people look for freelance assignments and contracts while still working for an employer and earning a proper salary. This helps them maintain somewhat a similar lifestyle, except for the fact that they would be working from home during those extra hours necessary for freelance work.
Check Legal Elements of Freelancing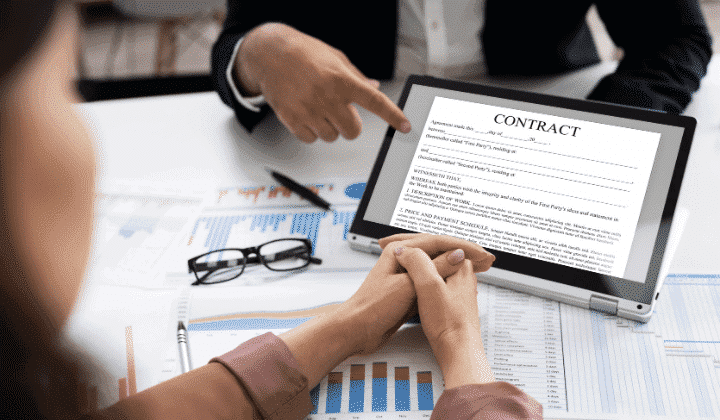 The legal element of freelancing is something most aspiring freelancers tend to forget or overlook or even violate. This can land you in serious trouble with the law and put an end to your career as a freelancer even before it begins.
If you're working on a fulltime job with an employer, check whether your work contract or appointment letter for part-time and freelance work related clauses. 
Lots of companies around the world don't permit fulltime employees to work part-time or freelance with others. And violating these clauses can land you in an expensive lawsuit. You might even have to face criminal charges for leaking out secrets of a present employer, though you wouldn't have actually done so.
This also holds true to certain categories of students in the US. For example, foreign students at American universities cannot take freelance work without necessary clearances from concerned authorities.
For example, foreign students on F-1 visa can take only take on-campus paid work or get passive income from sources such as blogging, affiliate marketing or investments on stock markets, among others. Students on F-1 visas face deportation from the US if they're found freelancing.
Therefore, make sure that you wouldn't be violating an employer's contract, visa rules or other laws due to freelancing, before entering the market. Remember, freelancer profiles are public. Meaning, anyone can spot you're registered as freelancer through various freelancing platforms.
Take Own Skills Inventory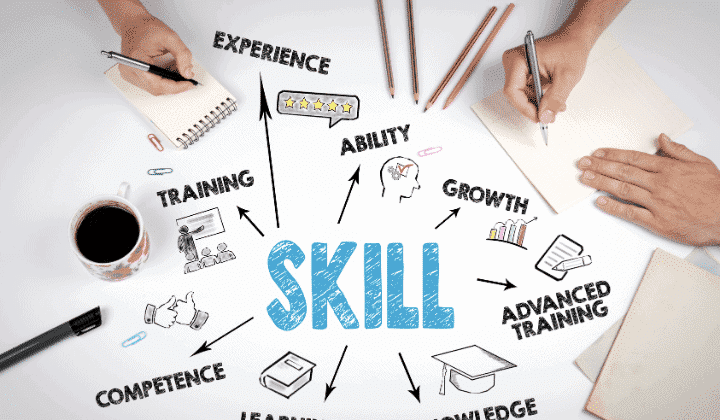 Once you've taken into consideration the first three tips, taking own skills inventory is the next and most obvious step. Therefore, I'll define what's a skills inventory? All of us are excellent at some work, good and others and poor at a few.
There's a simple reason why we excel on specific tasks only, despite learning every skill during a study course. And that's because we love that specific task or job or work. Hence, we learn a lot about it and enjoy performing those tasks. As a result, our skills are the best at that specific job.
That's exactly what you'll do while taking a skills inventory: making a list of things you're superb, good and poor at doing as work.
This might sound like an unnecessary or even unwanted task because we all have a fair idea of our own skills and expertise.
But it's important to take a skills inventory for two main reasons. The first is to identify which specific niche or main set of skills you can offer as a freelancer. And secondly, to know the other tasks you can provide to a buyer and boost income through more contracts.
Skills inventory plays a major role in deciding your income as a freelancer. Because it helps you know which of your skills are in demand and can fetch the highest earnings. This makes it easier to define own niche.
Define Freelancing Niche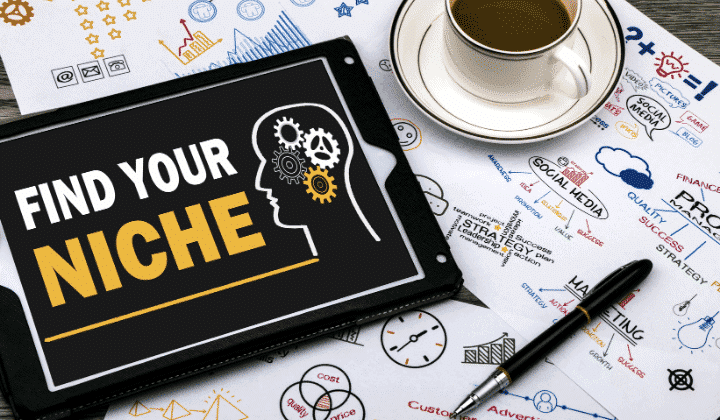 Upon taking an honest inventory of own skills, get down to defining your niche. This can prove to be a rather tough process. Obviously, you might come across cases where your topmost skill, which you love the most, doesn't fetch that much money while something, where you don't have enough expertise, is very profitable.
In such cases, I suggest you pitch the skill that pays lesser but where you enjoy the work and would love doing it lifelong, as the niche. And use the other, profitable skill where you aren't so good, as the second or third skill.
Freelancing platforms generally ask you to identify at least five skills, including your niche. Therefore, getting started with the work that you love is always better since you'll be able to complete freelance assignments on time and with relative ease.
A freelance niche also makes you an expert in a specific job. Though the pay scale would be lower now, nothing stops you from hiking your price as an expert in your niche, at a later date. There's no reason why you need to sell your skills for lesser when you're an expert.
Create Killer LinkedIn Profile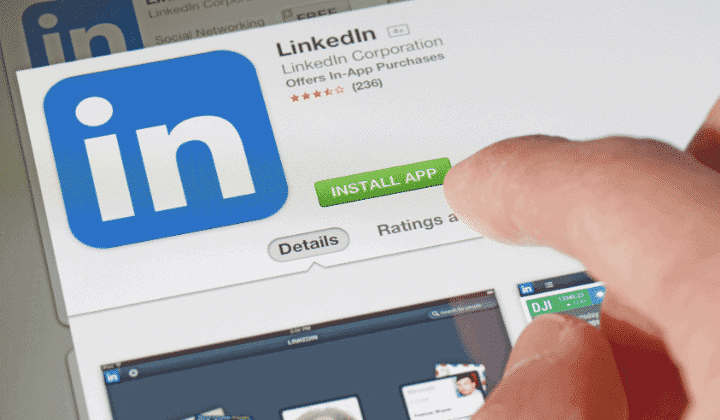 Another element of freelancing that most beginners neglect is a LinkedIn profile. In fact, a LinkedIn profile is pivotal for freelance work. Every freelancing platform will ask a link to your LinkedIn profile. Therefore, create one if you're not on LinkedIn. Upgrade your profile if you're already on LinkedIn.
Why's that? LinkedIn is rapidly emerging as the single largest platform worldwide for employers to hire fulltime, part-time and freelance workers. Official statistics released by LinkedIn claim, the website accounts for at least one hire every 10 seconds, around the world. This success rate for finding work or workers is the highest when compared over other traditional job boards and classifieds.
The simplest way to create a killer LinkedIn profile is by hiring a professional that offers such a service. These can prove a bit pricey. Therefore, you can create one or update an existing profile yourself, after some research.
The first step is to get an amazing profile picture and wallpaper that depicts you as a professional. Never use group pictures or those with family.
Describe yourself in catchy words. The best I've come across on LinkedIn reads as follow: "I've helped create million Dollar companies." Now this might be a false or tall claim, but such opening words work wonders to attract attention in the job and freelancing market.
List all your skills and upload every certificate that you have in your portfolio. Get high-quality references and connect with professionals in your industry both in your country and abroad. In fact, LinkedIn provides some vital insights into what makes an ideal or good profile. Take some vital tips from the LinkedIn tutorial.
Research Freelancing Platforms
To become a successful freelancer, you'll have to find work from freelancer platforms. There're several such platforms or freelancer marketplaces as they're also known. Then we have job boards such as Indeed, Glassdoor.com, ZipRecruiter and CareerBuilder among others.
Research these freelance platforms because you'll have to use them for most of your working life as a freelancer. Look for specific details such as types of jobs, frequency of new job posts, commissions and fees payable to a platform, how you can get paid for work and freelance work that's in demand.
Read through profiles of some of the most successful freelancers on these platforms. That would help you understand how to create own freelancer profile when you actually wish to enter the market.
Set Up Payment System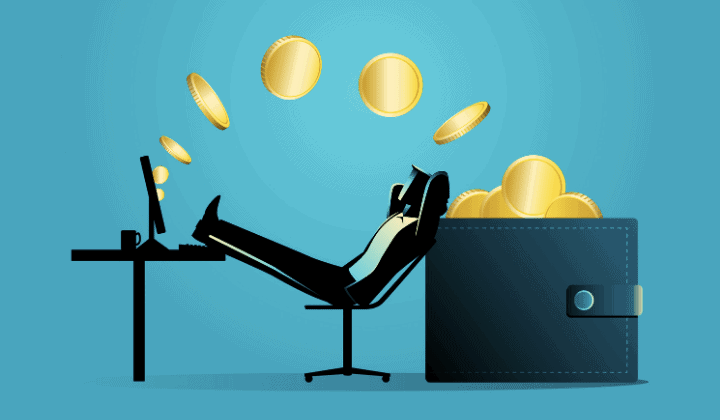 Obviously, you want payment for all freelance work. Therefore, set up a payments system before creating profile on any freelancer platform. That's because you'll require the details while registering a freelancer on any of the top marketplaces.
Generally, most freelancers and buyers of work use PayPal, since it's easy and fast. At the same time, getting money through PayPal isn't free. PayPal charges anything between 0.5 percent and three percent of the total amount of money as their service fee, depending upon your location.
This means, you could end up paying as much as $3 as PayPal fees for getting payment of $100. The fee depends on your location and other factor.
Freelance platforms also pay through bank transfer, wire transfer and other payment apps such as Skrill and Payoneer, among others.
You'll get clear idea of commissions and fees charged by these payment systems by researching on freelance platforms.
Understanding these service charges and fees is very important because it directly affects your total earnings.
Also, find whether a payment system requires any details such as your income tax number. For example, freelancers in India have to get a Goods and Services Tax Identification Number (GSTIN) and provide it while registering on PayPal, under laws of that country.
Obviously, you wouldn't be able to predict how much money you'll earn as freelancer. Therefore, create an imaginary figure to calculate costs of using a payments system such as PayPal.
At the same time, I suggest using more than one payments system for every freelancer. In some cases, a freelance platform might not be able to send the money by wire transfers. Therefore, you could require PayPal or other alternatives.
If you're planning on getting the money on your prepaid debit card, find the upper limit for such top-ups. Prepaid debit cards often come with an upper limit. Means, you won't be able to load more money on the debit card, after reaching the limit.
For examples, some prepaid debit cards offer a maximum upper limit of only $500. Hence, the bank or debit card issuer will refuse to accept more money unless you spend the balance.
Also Read: How to Get Free PayPal Money Online – 13 Ways to Get it Today
Create Freelancer Profile
Now comes the most crucial step to become a successful freelancer. And that's actually entering the vast freelance market to seek assignments, contracts and projects. Creating a superb profile isn't a one-hour or even one-day affair. You need to spend a few days thinking about what you'll write at every step of your profile.
For example, most freelance marketplaces ask for your employment history. While creating own profile, I started by mentioning my first ever job at a small newspaper, my role as trainee reporter and achievements during training of one year.
Then I carefully wrote about my second job and how I actually got it on own merits on basis of achievements made as trainee, career objectives and an account of how I set about achieving them.
Adding as many as six work places over a career spanning 29 years wasn't easy by any yardstick. However, each time I wrote about a job, I could see my profile getting better and better.
And when it came to skill, my obvious choice was in journalism. Therefore, I'm pitching myself as a freelance feature writer, with writing on travel as my niche. And I'm supporting my niche with two additional skills- photography and editing.
Upload Educational & Skill Certifications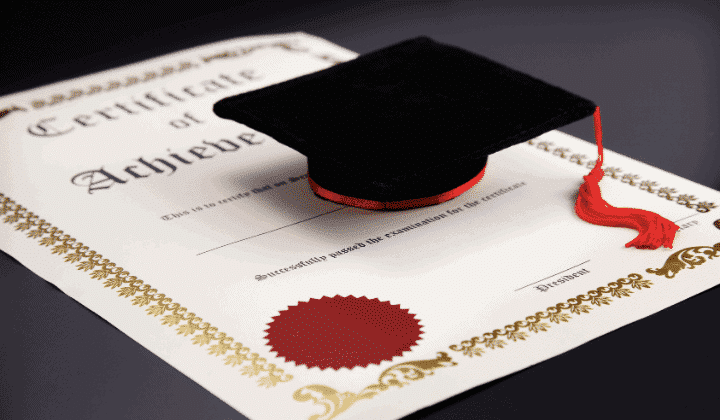 Uploading educational degrees and skill certificates, recommendations and every other such resource is a vital part of creating superb freelancer profiles. Nowadays, some universities offer the facility of linking your certificate on their database to a LinkedIn profile or one on a freelancer marketplace.
If such a service isn't available, the simplest thing is scan these certificates and upload them as picture or a PDF document.
Freelance website such as Upwork allow you to 'import' skill certificates from organizations such as Microsoft, Adobe and Cisco among others.
Uploading certificates doesn't end with academic or skill ones. In fact, you could also display certificates or awards for sports and social activities or even volunteering. These have a superb, synergistic effect on a buyer.
Display Your Freelancer Portfolio
Freelance work and freelance portfolio have a deep relationship. Every buyer of your services will want to look at your portfolio before shortlisting your name for an assignment or project. Therefore, spend enough time to create an amazing portfolio that's eye catching and speaks well of your skills.
How to do this? Take your topmost skills and create samples. The common tweak that successful freelancers use for creating and displaying a portfolio is "Show but don't tell." This means, letting your works speak for you.
For example, a graphic designer or content writer can create a portfolio with examples of their best works. These could convince a buyer that you're the right person for the job. As fresher or beginner to freelancing, it's obvious you wouldn't have anything worth showing. In such cases, create a sample portfolio.
Actually, successful freelancers upload more than one portfolio. The first one speaks about their niche skills. The others are for supporting or secondary and tertiary skills. A fantastic freelancer profile consists of at least three portfolios.
There's a distinct advantage of displaying more than one portfolio. You can get more clients for a variety of skills that're directly connected with your niche.
Set Your Price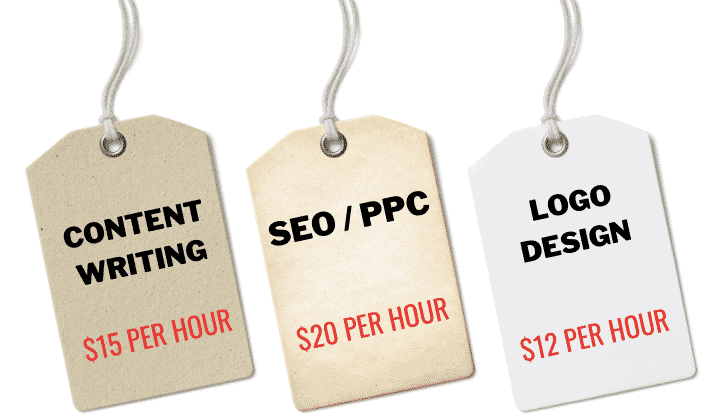 Every successful freelancer knows the market value of their skills. And just because you're entering freelancing fulltime or part-time isn't any reason to lower your rate. Therefore, fix a reasonable rate on merit of your educational qualifications, skills, experience and type of profession where you'll be offering freelance skills.
There's one superb way of setting your price. Calculate how much money you would make from a regular, eight-hour office job. Also include perks, bonuses and other incentives an employer would have paid you during a calendar year. Dividing them by the number of days and hours will help arrive at an hourly rate.
The next thing to do is calculate a theoretical rent that you'll pay for an office, even though you might be working from home. Include all expenses such as Internet connection, software and use of computer, mobile phone subscription and other stuff you'll use for freelancing.
Once you consider all these expenses, it's possible to arrive at a very realistic hourly rate for your freelance work. Remember, the resources you'll use aren't free and hence, its only justifiable to get paid for them as well as freelancer.
At the same time, finding this hourly price is only the first step.
Select one or two freelancer platforms and find their service fees or subscription rates. For example, Upwork charges anything between five percent and 20 percent of your earnings as their service fee and commissions. FlexJobs.com works on monthly, quarterly and annual memberships that you've to pay in advance before getting any freelance work.
And finally check the fees you'll have to actually pay to get money for your freelance work. As I mention earlier, PayPal and every other payment system charges a service fee to transfer your money. In some instances, you could end up paying as much as three percent for just getting the money.
Use this simple example: To get $100 from freelance work, a website such as Upwork charges 20 percent commission. This means, you'll get only $80. Now deduct the 2.5 percent service fee (average) charged for the money transfer which works out to $2. This means, you'll get only $78 for your freelance work or 22.5 percent lesser than the price you should get.
You can also set a price by viewing profiles and hourly rates of other freelancers. This could give some idea on how much to charge per hour. At the same time, also consider the fact that some of these freelancers could be earning much higher. Hence, Upwork for example, will charge them only five percent of their income as commissions.
Working out a rate is very important to be a successful freelancer. Because pitching a low rate sends across the undesirable message that your work might not be up to the mark or standard. And charging too high can put off buyers, especially if you're pitted against veteran freelancers.
Bidding for Work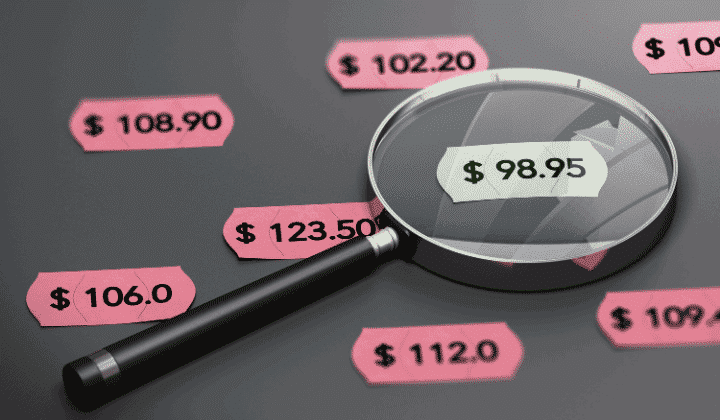 One thing we've to get clear. As a beginner in the field of freelancing, it's not really possible to get work automatically. Instead, you'll have to be on a constant lookout for suitable work in your niche that pays well. Therefore, look for posts for work on your account frequently. Generally, these posts are updated by the minute so you won't have much of a difficulty in finding work in your niche.
Bidding for work is a slow process. Meaning, you'll have to carefully mention in about 2,000 words or more, why you can perform that specific work. This is the first place where you'll actually be competing against other freelancers- some more qualified and skilled than yourself.
Also, you'll have to upload a portfolio that attracts the client. In such cases, you might have to create a customized portfolio that amply highlights your skills and portrays that you're perfectly suited for the job.
Next on the line is submitting a proposal. That means, you're explaining to a buyer, why they should enlist your services as a freelancer for the work. As a beginner, you could read an online tutorial on how to pitch a proposal for your freelance work.
Cost to Bid for Work
You might also have to spend money to bid for work. This sounds a bit unfair to a freelancer but that's how the system works. Upwork, for example, specifies the number of 'Connects' you require to bid for a project. When you sign up with Upwork, the website provides you a total of 20 free Connects that you can use to get started.
Once you finish those free 20 Connects, you need to buy them. Upwork charges 15 Cents for each Connect. You need to pay for these with credit card or debit card. Unless you have adequate number of Connects in your account, it's impossible to bid for work.
However, you don't need to use Connects when a buyer specifically enlists and invites you for work, if clients make an offer and when you connect on Enterprise Connect Cloud with Upwork.
Invoicing Your Freelance Work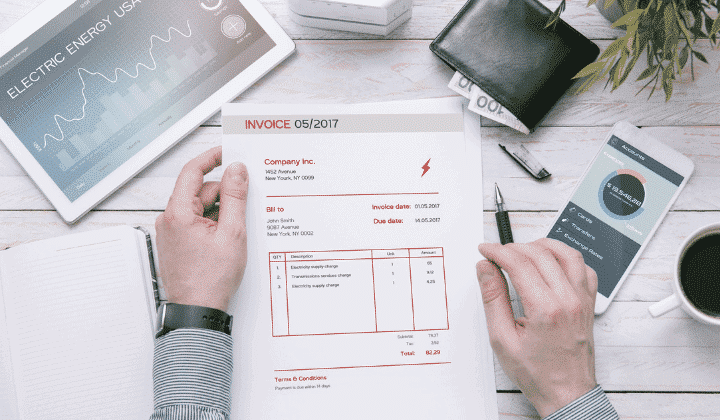 Issuing a proper invoice is an integral part of work for a successful freelancer. That's because a freelancing platform, buyer as well as tax authorities in your company would require these. Invoicing isn't anything complex or difficult. Instead, it's the simplest part of your work as freelancer.
Generally, professional freelancers have their own invoice templates. But as beginner, you could use any of the free invoice generation software that's readily available online. There's a large choice of paid invoicing software also available. Whether or not to use them is your choice. However, it's worth remembering that such invoicing systems charge a fee, which is deducted from your total payment for online work. In some cases, you might end up paying as high as $4.50 per $1,000 or so.
Get Testimonials & References
The next step for a successful freelancer is getting testimonials and references. This is possible only after you've completed one or more freelance jobs for buyers. Ask them to provide a testimonial that speaks well of the quality of your service.
In some cases, you can also use invoices as proof of work done for a client. These references and testimonials strengthen your profile as freelancer. Understandably, a beginner might not have testimonials and references to begin with. Therefore, look for some references from your faculty members and friends.
Making the Best of Freelance
The above tips and tweaks can definitely make you a successful freelancer. It's worth remembering that getting your first break as a freelancer can sometimes a slow process.  Therefore, patience and hard work will pay off rich dividends.
At the same time, there're other ways to find freelance work too, if you aren't really interested in the online route. Or your profession doesn't require you to search online for freelance work.
There're superb ways to look for freelance work online while you can work offline. If you're looking at offline freelance work, you could find them in two distinct ways.
Newspaper Ads & Classifieds
Apps that Provide Side-Gigs
Difference between Freelancing & Side Gigs
Almost every government on Earth doesn't have a clear definition of what's a side-gig or the gig-economy. Therefore, side-gigs also count as freelance work. However, there're some major differences between a fulltime or part-time freelancing and side-gigs.
For one, fulltime and part-time freelancers are general professionals in some field that work either online or offline, as their skills merit. They depend only on their qualifications, skills and expertise in a particular field to make money.
On the other hand, side-gigs are something that don't really require much or a professional qualification or skill and expertise. These include works such as walking dogs, babysitting, online data entry or even deliveries of stuff including food, liquor and other things for online retailers.
Finding Offline Freelance Work
If you're among such persons whose skills aren't useful online but very handy for offline work, try some of these apps.
Task Rabbit
Uber
Lyft
Amazon Flex
Gig Walk
JournalismJobs.com
Thumbtack
Roadie
A visit to these top freelance job websites and apps will prove that they pay at least $19 to $25 per hour for freelance work or side-gigs.
Some Examples of Side Gigs
For example, Gigwalk.com and Task Rabbit are apps. All you need to do is download these apps on your smartphone and keep your location finder in the 'On' mode. This allows the app to track your approximate location at any point of time. Here you'll find simple freelance side-gigs such as running errands, helping to pack stuff, moving furniture, plumbing and electrical jobs or even shopping for something.
These jobs will be in the vicinity of your location at that moment. You can choose to perform them if you require cash urgently and have the necessary time.
On the other hand, Postmates, Amazon Flex and Roadie are delivery apps. Meaning, you can make a lot of money by freelancing as a delivery agent for restaurants and liquor stores, delivering orders for Amazon and other companies.
Uber and Lyft, the largest taxi aggregators also offer offline freelance jobs where you can work as a cabbie. They have various kinds of cabbie jobs available such as airport pick-ups, limos and inter-city drivers.
These jobs don't really require much educational qualifications. You can easily take these side-gigs and work only during free time or when you require some extra cash at hand.
Freelance Jobs for Teens
American laws strictly prohibit teenagers below the age of 18 years from working. However, the Fair Labor Standards Act or FLSA permits pre-teens and teens to take certain kinds of part-time or freelance work as long as it's not hazardous and doesn't disrupt their studies.
Websites such as Upwork as well as HireTeen.com are some places where freelance jobs for teens are available.  These would be freelance work such as content writing, voice-over for videos or as child models.
However, organizations or businesses that hire pre-teens and teens for any work require prior clearance from concerned government authorities before hiring on a freelance, part-time basis.
Freelancing Through Crowdsourcing
Thanks to the Internet, there's another variant of freelancing that's now available for both, professionals and organization. And that's through crowdsourcing.
In case you're unaware, here's something about crowdsourcing. It might help you decide whether you wish to register on a freelancer platform or find freelance work through crowdsourcing.
Therefore, let's start by understanding what crowdsourcing is all about.
Understanding Crowdsourcing
The term crowdsourcing comes from two very common English words 'crowd' or a group of people and 'source' or the origin or place where you can get something. As the term implies, crowdsourcing simply means getting a group of people together (crowd) to outsource of get some work done (sourcing).
Crowdsourcing is generally for highly skilled professionals only such as graphic designers, engineers, architects and other experts.
A crowdsourcing platform works as a marketplace where buyers can post a project and create a team from registered freelancers.
Getting Crowdsourced Freelance Projects
There're two distinct ways to get crowdsourced freelance projects. One is by registering on a good crowdsourcing platform. For example, if you're a graphic designer, sign-up at any specialized crowdsourcing website for free.
Similar to freelance websites, you'll have to create an amazing profile and portfolio, select a niche and display a portfolio. You can also mention an hourly or per contract rate.
An interested buyer will check your credentials including those of other freelancers and form a team to complete a large project such as designs for a multinational company, airline or some other corporation.
In other cases, a buyer launches an online contest where you can compete with your skills to complete the work. There's prize money for winners of the contest. If your design or work is chosen by the buyer, you get part of the prize money as rewards for your effort. This means, the buyer has selected your designs or work including that of others for their project.
The higher the number of contests you win, greater your chances of getting freelance jobs in future. It's also possible to become a very successful freelancer by joining a crowdsourcing platform instead of one that specializes in freelancing only.
Other Types of Specialized Freelancing
Broadly speaking, consultants in certain specialities also come under the category of freelancers. For example, financial consultants and financial advisors are also freelancers since they don't work for any specific financial institution. However, they represent a handful of financial institutions and promote their savings and investment plans to their clients.
These financial advisors or financial consultants get paid on hourly basis or even annual retainers for their work from clients. Additionally, they get some commissions for promoting savings and investment plans for specific financial institutions they represent, whenever any client buys or subscribes them.
Then we have another genre of freelancers known as Online Advise Columnists. These are usually experts in psychology or have superb emotional intelligence and other skills. In the UK and elsewhere, OACs are also known as 'Agony Aunt' or 'Agony Uncle'. That's because they advise people about handling various life situations to get a favourable result.
To be successful as a freelance financial advisor, you'll require a Certified Financial Analyst degree with some work experience with a reputable financial institution. And freelance financial advisors also require certifications and licenses from concerned authorities.
Freelancing in Journalism
The world of journalism or news gathering has always depended upon freelancers. In fact, a decade ago, the term 'freelancer' was synonymous with the field of journalism and primarily, news gathering work.
The news media industry ranks as the largest employer of freelancers in the world. In recent years, there've been several law to accord protection and rights to freelance journalists that're equal to fulltime journalists working with news outlets.
Getting a freelance journalism job isn't easy. Usually, you won't find them on freelancer platforms, side-gig apps or even job boards. Instead, you'll have to apply directly to newspapers, magazines, TV channels and news websites for such work. Also try JournalismJobs.com for freelance journalism work.
Scams Affecting Freelancers
The above tips and tweaks should help you find excellent work opportunities and propel you as a successful freelancer. At the same time, it's also important to beware of scams and frauds that affect the freelance industry in general.
The most common scam involves buyers getting work done from freelancers without paying. The US-based Freelancer.com, a reputed freelance platform provides some vital tips on these scams and how to protect oneself.
Broadly, there're at least 10 different types of scams that affect freelancers. Hence, it's best to know about them. Almost every freelancer has come across incidents where someone or the other tried to scam them or cheat them.
One of the tweaks of finding success in freelancing also means avoiding scams.
Median Pay of Freelancers
And now, let's see how much money you can really make as freelancer. Two surveys, one in 2019 by ZipRecruiter and another one in 2020 by Payoneer, a payments platform give an estimate of these pay.
You might be surprised but on average, a freelancer in the US makes $31 per hour.
However, this isn't a correct figure by any standards. The $31 mark indicates the median or average pay only.
Freelancers Union pegs the lowest pay to $19 per hour for skilled freelancers. During the Covid-19 pandemic and closure of several large businesses in 2020, thousands of freelancers in the US and elsewhere had decided to charge only $19 per hour for their work, fearing that asking for more could mean losing a contract or work assignment.
Taxes on Freelance Income
Freelancers come under the classification of independent contractors and self-employed person. Hence, they have to pay income tax as well. In some countries, freelancers also have to acquire a special tax registration such as Goods & Services Tax Identification Number or GSTIN in India.
Regardless where you live, it's best to know about taxation for freelancers at your location. This is where your invoices for freelance work and bank statements will come handy. At some locations, you can charge the freelance work fees and tax to the buyer. However, you'll need to mention them carefully on the invoice.
Working from Home as Freelancer
One of the greatest attractions of working as freelancer is working from home. Undoubtedly, this gives us enough time for family. And freelancers generally enjoy better health and social life too.
However, to become successful, you need to strict discipline. There're two main reasons why you need complete discipline to work as successful freelancer.
Meeting Deadlines
The most important part of freelance work is delivering assignments on time. This means, you'll have to submit the completed work to a buyer well in advance before the deadline.  This allows the buyer to check your work, request changes or alterations if any and submit the final work for approval.
Unless you meet the deadline, chances are you won't get the payment or the full payment. Additionally, delays can ruin your reputation as freelancer. Worst, some buyers can drag you to court for delaying their work and charge you for breach of contract terms.
Getting Multiple Assignments
Unless you have discipline and superb time management skills, you wouldn't be able to take multiple assignments. That directly translates as lower income. Every freelancer takes maximum number of projects and contracts they can handle realistically within a period of time. This ensures they have a steady stream of income.
Therefore, like every successful freelancer, start with one contract, check how you can maximize use of time and go for more. Actually, every freelancer takes three types of work: short-term, mid-term and long-term. This allows them steady source of income.
When you start working as freelancer, managing time can prove difficult. Hence, here's some tips.
Tips for Time Management for Freelancing
The best way to manage your time for freelancing work is by drawing own schedule or timetable and adhering to it strictly.
Consider you're working for an organization and need to attend office on weekdays. Usually, each work day consists of eight hours.
Therefore, create a work schedule of eight hours. This includes your meal and coffee time as well as some spare time. Because working without any break is unhealthy.
Create an office at home, which is relatively free of any distractions such as sound from TV, kitchen or even the family landline phone.
Assign simple household tasks to your family members during your work home.
Fight Home Fatigue
The syndrome known as 'home fatigue' became widespread during the Covid-19 pandemic. Basically, home fatigue is nothing more than getting fed up of staying indoors at home. It affects everyone that spends several weeks at a stretch at home, without venturing outdoors.
Home fatigue is also very common among freelancers. The absence of a commute, working alongside and mingling with colleagues as well as the sense of vague confinement create home fatigue.
As such, home fatigue can wreak havoc with your freelance work. Therefore, follow some superb tips from medical and psychiatry experts to avoid home fatigue.
Also, since you're saving the time on commutes during the morning and evening peak hours, fulltime freelancers can engage in some healthy activities such as jogging and walking or bicycling. Going to the gym also helps you maintain physical and mental wellness.
Freelance Work & Vacations
Working from home does offer a lot of benefits. However, those working from home as freelancers can find themselves unable to enjoy holidays or take vacations. This too is a deadly situation for your freelance career. And boredom can actually affect your freelance work, preventing you from becoming successful.
You can avoid such a scenario by taking certain actions in advance.
The first of these is planning your holidays well in advance. This allows you to give an accurate schedule to the buyer about when the completed work would be available. Also, accept freelance work that doesn't have deadlines while you're on holiday. And let the client know that you won't be available during that period.
The second is by taking smaller tasks or simpler work that you can easily do online while on holidays. Give a couple of hours from your leisure time daily for completing such simple online work so that you don't face a work overload when you return home.
Freelancing can actually take a heavy toll of your holidays and vacations. It can rob the pleasure out of a festive season. Therefore, proper earlier planning is extremely important.
Wrap Up
As you can see from this complete guide, it takes a lot of effort to work as freelancer. Regardless whether you're freelancing online or offline, working fulltime, part-time or as side-gig, becoming a successful freelancer helps you get rich by finding more and more work quickly.
Thousands of freelancers give up midway because they cannot find work or fail to meet deadlines. Following the above tips should help you become a successful freelancer.