Sometimes we need cash desperately but have no means to get some. We're unable to borrow from friends, and the limits on our credit cards are almost over. Our bank accounts don't have cash, and salaries are still several days away.
This isn't a situation that only the economically weak section of American society can face. As a matter of fact, anyone can run out of cash anytime. This could happen during some emergency at home or any other reason we need to pay for something urgently.
What're the options we have in such cases to get hold of some cash urgently?
Most people would throw in the towel and say they're unable to find any cash despite best efforts. However, if you're resourceful and willing to exert some extra effort, it's fairly easy to get cash immediately too. That's by taking up jobs that pay the same day.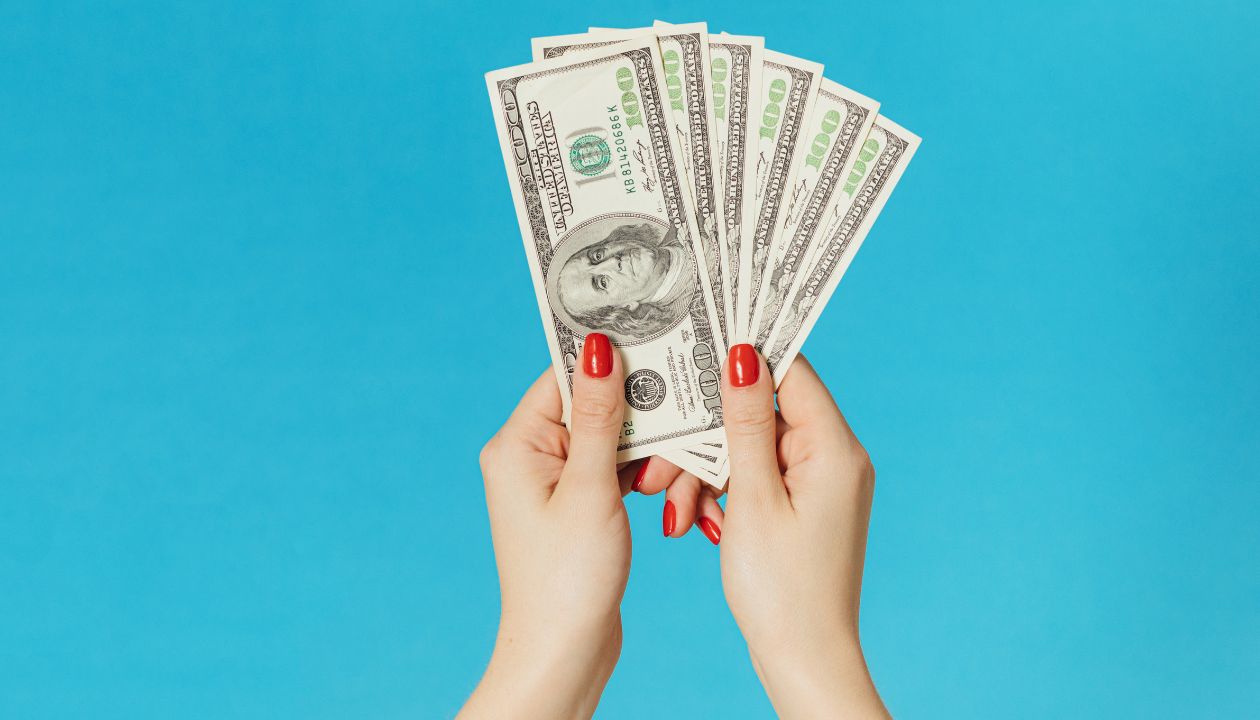 Understanding Jobs that Pay the Same Day
Some of you might imagine that jobs that pay the same day are illegal or even dangerous and hazardous. They're not. Also, doing jobs that pay the same day doesn't mean that you're uneducated or lack skills.
When you take a job that pays the same day, you're simply reducing dependence on others for cash during an emergency. Furthermore, you're also making a way to earn extra income by using your spare time. This extra income can be saved or invested to make the money grow.
Working on jobs that pay you the same day can also help you learn a lot of new skills. These skills can be further developed and will prove useful if you wish to go for a career change or have a side gig that pays well.
Usually, jobs that pay the same day are both manual and online. It depends on the kind of employer that hires your services.
The payment for such jobs will usually be calculated on an hourly basis. This means you could get some extra money for working during weekends and holidays or festivals.
If this sounds interesting and you would love to have some extra money in your account or need to meet an emergency and need cash, continue reading. In this article, I will discuss the top 30 jobs that pay the same day.
Also Read: 12 Evening Jobs for Extra Money: Make Money from Home After Work Hours
30 Best Jobs That Pay Same Day Cash Near You!
Here I am presenting a curated list of 30 jobs that pay the same day. Of course, you will have to discuss the terms and conditions of payment with your employer.
Some may pay directly in cash, while others could pay by check, bank transfer or PayPal and other such resources. Regardless of how they pay, you will have cash in your pockets at the end of the day or your work hours.
Here's the list of such 30 best jobs that pay the same day:
1. Food delivery driver (Postmates, DoorDash, Uber Eats)
Food delivery is one of the biggest businesses in the US. There're several top players in this field, such as Postmates, DoorDash, Uber Eats and Saucey, to name a few. They pay you daily for your work.
Also Read: 13 Best Paying Delivery Apps To Work
2. Ride-share driver (Uber, Lyft)
Uber and Lyft always welcome persons with cars and valid driving licenses to join the fleet and offer rideshare services. You get paid immediately after a ride or at the end of the day. Download the app and register to offer rideshares on Uber or Lyft.
3. Warehouse worker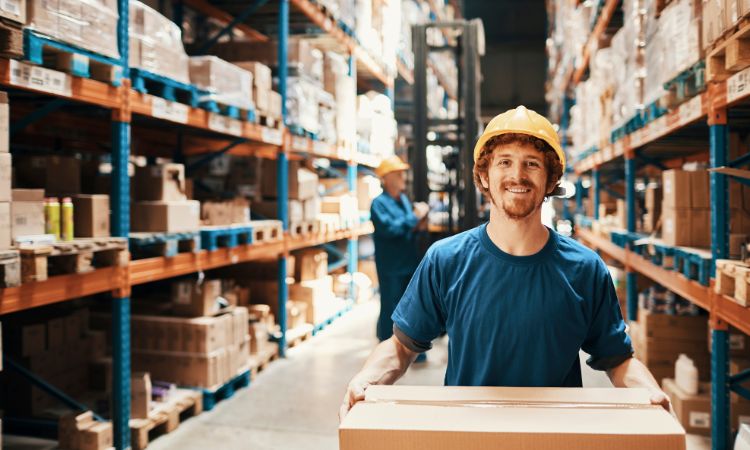 Warehouse workers are casual labourers. This job involves arranging stuff at warehouses, loading and offloading trucks, checking consignments and supplies and some record-keeping tasks. A warehouse worker can work full-time or even part-time and get paid at the end of the day.
4. Retail sales associate
The job of a retail sales associate is very simple and almost hassle-free. You'll be performing various tasks such as helping buyers find the right types of stuff, helping to stock up shelves, keeping inventory and assisting the cashier in their work.
5. Bartender
The job of a bartender can be full-time or even part-time. This is a skill that remains in high demand all around the year. You will require enough knowledge of how to create the best traditional cocktails for your customers. If you're creative enough, create your own cocktails with that superb recipes and earn a small fortune.
6. Server/waitstaff
Restaurants in your area that have a large turnout of customers during weekends and holidays usually require a few extra hands to serve customers. They hire freelancers and part-time servers, and waitstaff. It's also possible to find full-time jobs at such restaurants and get your wages paid daily.
7. Fast food worker
Fast food restaurants, also known as Quick Service Restaurants (QSRs), hire lots of people without job contracts. Of course, these jobs are legit since they're short-term or temporary. And these fast-food restaurants pay your wages daily. You might also get a free meal during work hours, depending on the restaurant's policies.
8. Cashier
The job of a cashier is superb if you're good at maintaining accounts and astute in money handling. The job of a cashier is available at stores, restaurants, toll booths, cinema counters and all other such places. They pay cash daily if you want.
9. Landscaper/gardener
If you enjoy gardening and know the various tricks and tweaks to create a wonderful garden and laws, you could find the work of a landscape designer or a gardener. This is a daily job, and usually, part-time, Experienced gardeners and landscaping designers can get large sums of money as their fees for working only weekends.
Also Read: How to Start a Lawn Care Business?
10. Personal shopper
A personal shopper is of two types: one who helps you select products at a store or boutique. The other is some expert in a field like skincare or fashion, and you take along while shopping. This is a fabulous job that pays the same day. If you have a pleasant personality and can get along easily with people, this could be the right job for you.
11. House cleaner
House cleaners are in demand always and get paid the same day for their work. House cleaners work for a cleaning company or are hired by real estate agents to clean up homes that've been vacated or even to clean offices. This job is usually for a few hours per day and pays cash. Generally, working with a cleaning company can get you more pay and also some tips from homeowners.
12. Freelance writer/editor
Freelance writers are of several types: content writers, copywriters, scriptwriters, journalists, reviewers and ghostwriters. You can get paid on a per-word basis or on a contract basis when you write and give a specific number of articles ordered by the customer. Usually, customers are bloggers, website owners, newspapers and magazines or even online sellers.
Also Read: 30 Best Online Freelance Writing Jobs Pays $20-$30 per Hour
13. Pet sitter/dog walker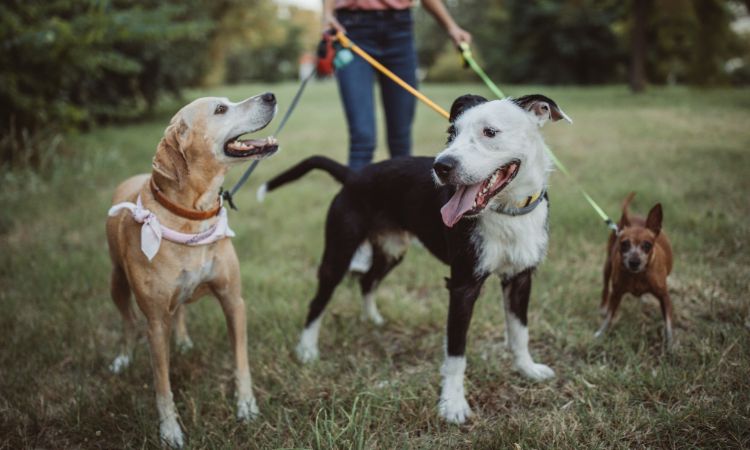 Animal lovers will find this job of pet sitter and dog walker very interesting and fun. And this job pays you almost instantly. There're various apps such as Woof and Rover where you can find pet sitter and dog walker jobs. The more pets you sit or the more dogs you walk, the higher your earnings for the day. You can also do this job without the help of any apps, simply by spreading the word around in your neighborhood.
14. Babysitter
Babysitters are in demand around the year. Moreover, the highest demand for babysitters is over weekends and on holidays. Often, parents have to go to necessary work or wish to have a romantic dinner, attend a party or watch a movie and can't take kids along. They need babysitters at such times. You get paid on an hourly basis and per child that you babysit.
15. Event staff (e.g., catering, security)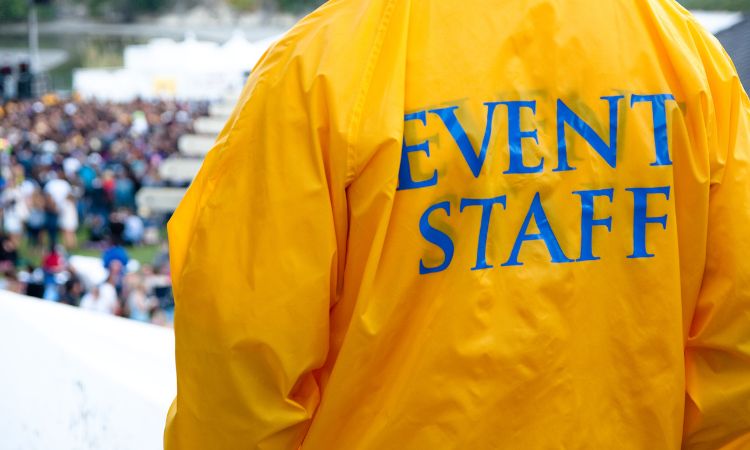 Individuals and companies that manage events require a lot of staff for various tasks. They hire such staff on a temporary basis, only for a day or two or sometimes more, depending on the nature of the event. For example, they can hire you only for a few hours for a birthday or for a couple of days for a wedding party or even a week for some large conference and expo. They pay immediately after you finish the day's work.
16. Mover
If you've ever moved house, you would surely know that it's a real hassle in every possible manner. In such cases, people, as well as relocation companies, require experienced and skilled movers and other workers. This job is also temporary since there're not many relocations every week. However, this is a job that involves lot of physical work and some skills in packing things to prevent damage.
17. Handyperson
A handyperson is someone you can hire to do almost all types of jobs around the house, such as moving furniture, packing, cleaning, arranging stuff and lots more. Some people also hire a handyperson to deliver packages to others. There're several apps, such as Handy, Gigwalker and TaskRabbit, where you can find handyperson jobs that pay the same day. You can find jobs at the location where you are at any point in time by adjusting their app.
18. Onboard Courier
When companies or clinics or businesses and individuals need to send something precious or important such as expensive jewellery and life-saving drugs or live organs, they hire onboard couriers. Of course, you can't get this job directly. Instead, there're top freight and logistic companies in the US that will hire you. The job involves carrying the package with you in person and delivering it to the right receiver at the other end. You have to fly to the destination which could be within or outside the US. This job pays excellent money.
19. Street performer
The job of a street performer doesn't mean you're a beggar or tramp. Nowadays, lots of musicians showcase their skills in public places to get fans and attention. In the process, they also make some money from persons that appreciate their performance. This is a very common system across Europe for musicians to earn some extra cash in their free time, and it's becoming increasingly popular in the USA too.
20. Construction worker (labourer)
Construction workers or labourers are always in demand again. If you have the necessary skills, you don't have to worry about unemployment at all. Usually, building contractors will have their own labourers and will also hire a few from the market for a day or two or more.
They pay you on the same day after you finish the day's work. Or, you can opt for payment after finishing working with them for a number of days.
21. Painters
Painters are again one more profession that're in demand for a better part of the year. They work either for businesses or as freelancers or even on a daily wage basis for smaller tasks. If you know how to paint walls and roofs, ceilings, doors and other such stuff, it's easy to find jobs as painters through side-gig apps and make a lot of money. You can opt to get paid at the end of the day.
22. Electrician's helper
An electrician's job is complex and requires some training and certifications. However, you can always work as a helper to a qualified and skilled electrician. Of course, you won't be doing the hazardous work of a skilled electrician. Instead, you'll only be helping them while they go about fixing complex circuits and wiring, detecting snags and troubleshooting high-voltage supply lines where needed.
This job is also a casual type and can be taken when you need or, you can opt for a fulltime job through a business. This job pays really well, and over a period of time, you can develop a few skills of a full-fledged electrician too.
23. Plumber's assistant
Similar to electricians, plumbers also need assistants to go about their complicated jobs of fixing pipes, taps, pumps and valves, getting water connections and detecting leakages, checking pressure or fitting water tanks, drainage systems and other related stuff.
They need a team of assistants to help with their tasks. This is also a job you can take for a day or more. Alternatively, you can opt to work for a good plumbing company. You have the option of getting paid daily or weekly, or monthly, depending on the terms and conditions you agree with the employer.
24. Car wash attendant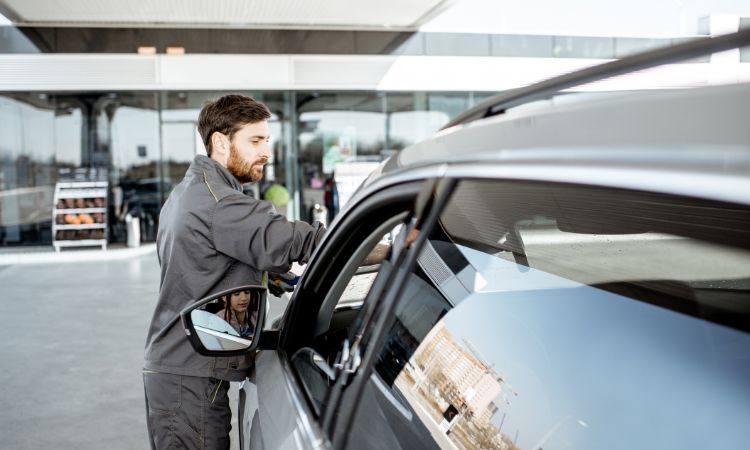 The main task of a car wash attendant is to check your car and guide you to the proper car wash bay. They will operate the machines that will spray water and detergent on your car, as necessary, to make it shiny and clean again. Once you drive it out, they will help you with the drying and internal cleaning processes.
At some car wash stations, you can also get free air for the car and top-up coolant and other oils. This job is ideal for teenagers that's of working age and wish to earn more money during their spare time.
25. Valet parking attendant
Personally, I never bother to park my car at hotels, malls or other locations where valet parking is available. The reason is simple. There're valet parking attendants to do the job, and they deserve some honour for the work through tipping. You can get a valet parking attendant's job, too, for venues where any large events are being held or hotels and other places. You get paid on a daily basis and also get some good tips from happy owners of cars.
26. Call Centre Agent
The jobs of call centre agents are returning to the US after several years of being outsourced from countries such as India and the Philippines. That means you have enough opportunities to work for domestic or international call centres and make good money and perks. While call centres usually hire for the long term only, a few do recruit call centre agents for short durations such as peak seasons and holidays. You can make some good money, learn skills and in fact, make a career with call centers and Business Process Outsourcing.
27. Street vendor
Street vendors of packaged drinking water, sandwiches, bags of chips, chocolate, ice creams and other stuff can make a lot of money if they find a good location that gets many pedestrians. There're several students that have earned their college fees and money for other necessities by selling legit products on the streets of American towns and cities.
Some street vendors also sell newspapers and magazines, or books. There's no shortage of items you can buy at wholesale rates and sell on the streets at retail prices.
28. Day labourer
As the term signifies, a day labourer works eight hours a week, from Monday to Friday and gets fixed wages according to their skills. Some work as porters, others as masons or fitters or factory helpers. This is a good blue-collar profession if you don't have much education and skills but wish to make a decent living from your efforts.
Fishing bays where trawlers land is one of the best places to find work as day labourers. You will be offloading the catch in baskets from trawlers and loading it on trucks.
29. Farmworker (e.g., picking crops)
Picking crops, spraying insecticides, running tractors, tilling the soil, sowing seeds and such motley jobs on farms pay richly. In fact, America is known for its high-quality food crops as well as fruits and vegetables. Often, farm owners find it hard to get farm workers or farmhands during the sowing and harvesting seasons. If you're free and have some basic agricultural skills, this is a wonderful job that pays you money daily.
30. Errands Runner
An errand runner does small tasks for several people. These could range from picking groceries for a customer from the store of their choice to delivering a package of food from one home to another or even a gift or letter. This job is suitable for younger teens since it's non-hazardous and doesn't really need permits under the Fair Labor Standards Act of the USA which bans minors from working. You can get paid per errand from persons in your neighbourhood.
Are Daily Pay Jobs Worth It?
This long list of professions where you can get paid the same day would definitely brings one question: are they really worth it? The answer is a simple and emphatic yes.
The reasons are clear. Jobs that pay daily help you to avoid getting into loans and can give you cash when you need it the most, purely with your own efforts. Secondly, as I mentioned earlier, you might learn a few extra skills through such jobs and meet interesting people.
All of us have 24 hours per day, and most Americans work only 40 hours a week from Monday to Friday. These types of jobs that pay cash the same day can be done on weekends. They can boost your family income or give you some extra cash to buy the stuff you always yearned to own. Or, you could simply save and invest the money for use in future.
Anyways you look at these types of jobs that pay cash the same day, it's worth the time and effort. In fact, younger people, such as teenagers of working age can take such jobs during their spare time. Such jobs are also suitable for college students that need extra cash and can work on non-hazardous jobs under the FLSA and other American laws.
Preventing Effects of Unemployment
If you're unemployed and can't find work of your choice, taking jobs that pay the same day can definitely help a lot. They provide an opportunity to earn a decent and honorable living.
Some of these jobs will pay enough money to support the expenses of your household too. There's a vast difference between jobs that pay daily and daily wage workers. Jobs that pay daily can be taken whenever you want. Daily wage workers depend on their income on a day-to-day basis.
Conclusion
Check your neighbourhood for jobs that pay the same day. You will come across lots of these kinds of jobs. Some could be temporary, while others can be long-term. However, discuss the terms and conditions of payment before you take such jobs.