Once upon a time in the US, it was common practice for teenagers that were 18 years and above to move out of their parent's homes and start living an independent life.
However, this culture, which was said to be a fallout of the craze to accumulate wealth independently, has been fading out over the decades. Nowadays, most teenagers stay with their parents and move out only around the age of 27 years.
At the same time, teenagers of 18 years and more do contribute significantly to their families.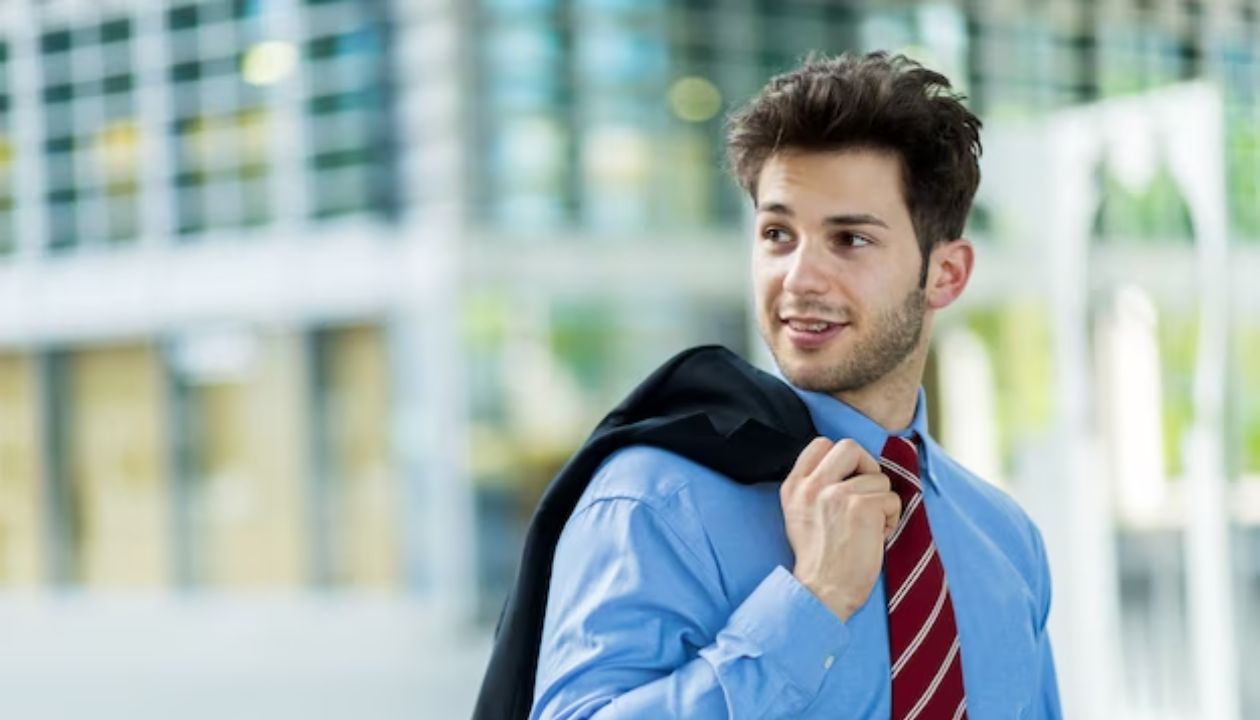 Contribution of Teenagers to Families
The first and perhaps the most major part of their contribution is the security of parents. In fact, studies in the US reveal that middle-aged parents feel more secure when they have their teenagers living under one roof and are part of the household.
The second and also the greatest contribution of teenagers above 18 years is towards household income. Most American teenagers that don't attend college or university begin earning at the age of 18 years. Their income comes from a job or business.
Research reveals that such an arrangement suits both– parents and teenagers. As a matter of fact, an increasing number of teenagers stopped moving away from their parents' homes during the Covid-19 pandemic in 2020 and 2021, and the trend is becoming popular now across the country.
The Need for Good Jobs
Some 56.2 per cent of the population of the US, aged between the age of 16 and 24, were employed by mid-2022, according to the Bureau of Labor Statistics. These employment figures reveal that an increasing number of Americans are taking jobs at younger ages. However, there're no records of how many of these young persons are living with their parents.
Regardless of whether you live with your parents or independently, all teenagers of 18 and above need a good job. They hunt for jobs that offer good pay, to have a decent life. And they look for positions where they can acquire some skills that could help build a career. That is if you haven't attended college or university to do a specialized degree.
Problems of 18-Year Olds
As an 18-years old that wishes to find a good job in the US, you could come across several problems. Some of these are pretty hard and require you to find your own ways to get a decent-paying job.
Here're the four main problems:
US Labor Laws
Under the Fair Labor Standards Act (FLSA), an 18-years old is free to take any job. There're no restrictions since 18 is considered as legal working age by the Department of Labor. This means they can take hazardous or non-hazardous jobs and there're no upper limits on the number of hours they wish to work.
The FLSA actually prohibits only persons under the age of 16 from working on hazardous and non-hazardous jobs and limits the time they can work. However, once a person is above the age of 18, such restrictions no longer apply, and all workers come under the cover of the Federal labour laws and those of the states where they dwell.
While the law itself doesn't pose a direct hurdle, the limitations on work before the age of 18 do lead to a lack of experience in any major field.
Lack of Experience
Usually, persons of 18 years face one major hurdle: they lack experience in any major field. Understandably, some of you may have done odd jobs during holidays, to earn an extra income, as a pastime or even to learn some skills. However, these aren't usually enough when it comes to looking for a serious job that can earn you a complete living for a decent life.
Dependence on Parents
The third hurdle faced by 18-years olds is their limited resources. Most of them have to depend on their parents for money for relocating elsewhere, if necessary, for jobs. Nowadays, such relocations have become rare and hence, persons of 18 years or more age tend to look for work in their own cities or towns or nearby ones from where it's possible to commute easily on their own vehicle or mass transit.
Also Read: Best Tips on How to Move Out at 18 and Start Living Independently
No College Degrees
And finally, another problem that 18 years olds is the lack of a college degree. Usually, American students graduate from high school at the age of 18. To do an undergraduate degree at any college or university, it takes four years. By then, the person is 22 years old. Hence, all 18-years olds are usually high-school graduates and have fewer non-specialized skills to offer compared to those who go for an undergraduate or graduate degree.
Also Read: 21 Best Online Jobs and Side Hustles for Teens
30 Best Jobs for 18 Year Olds With No Experience
Despite these four problems, there're as many as 30 superb jobs that any 18-years old can take in the US. In fact, you can find these jobs near you. Finding suitable jobs is fairly easy too for an 18-years old. You can check local stores and businesses. Or, look online for the jobs that you would love to do and believe they can help your career.
Here's my curated list of such 30 jobs that you could take as an 18-years old in the US:
1. Retail Sales Associate: $9 – $15 per hour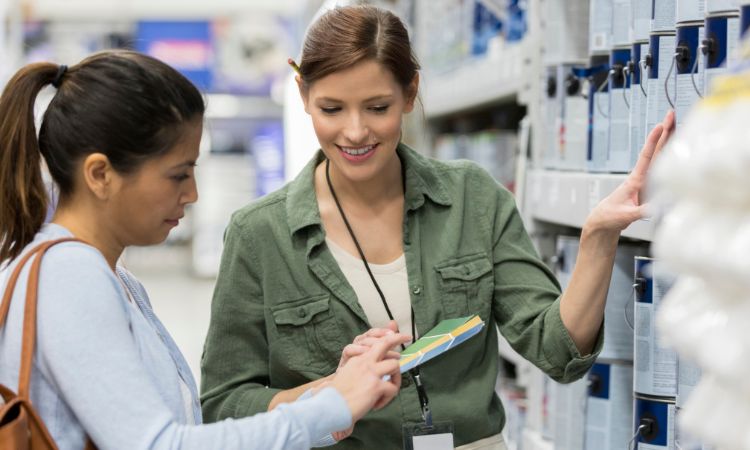 Retail sales associates work for stores, malls, brand boutiques and supermarkets, among other places. They perform different tasks such as guiding customers, keeping check against shoplifting, stocking up shelves and assisting in checkout when needed.
2. Barista: $9 – $13 per hour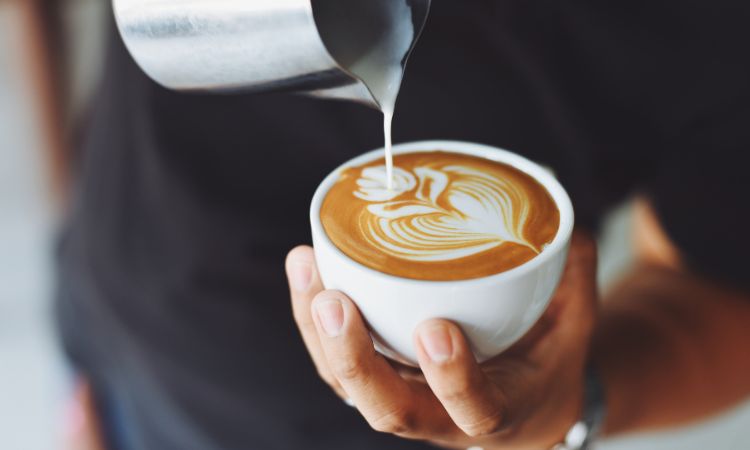 Working as a barista is a good career choice since it's a profession that never goes out of demand. The tasks of a barista are to brew coffee using espresso and create a beverage with different tastes and flavours. You can use your own creativity to make wonderful new coffee flavors that people love.
3. Cashier: $9 – $13 per hour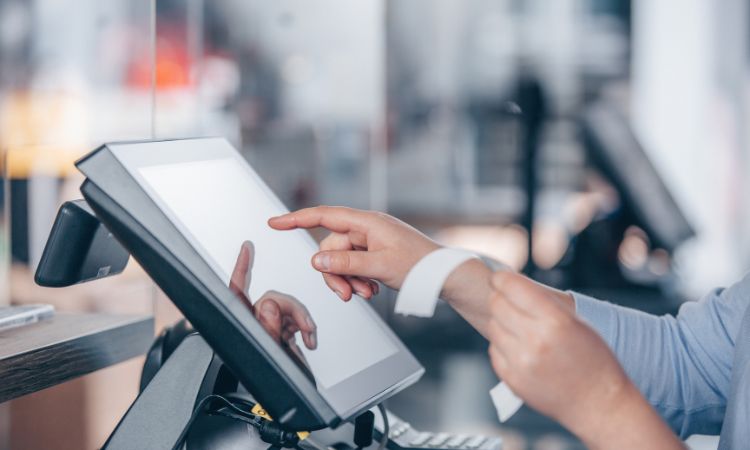 The job of a cashier is almost evergreen. You can get it anywhere, and there're no real retirement ages for cashiers. The job of a cashier is always in demand too, regardless of where you live in the US or the world. This is a superb job if you have basic math skills and are good at keeping accounts.
4. Server/Waitstaff: $8 – $15 per hour (including tips)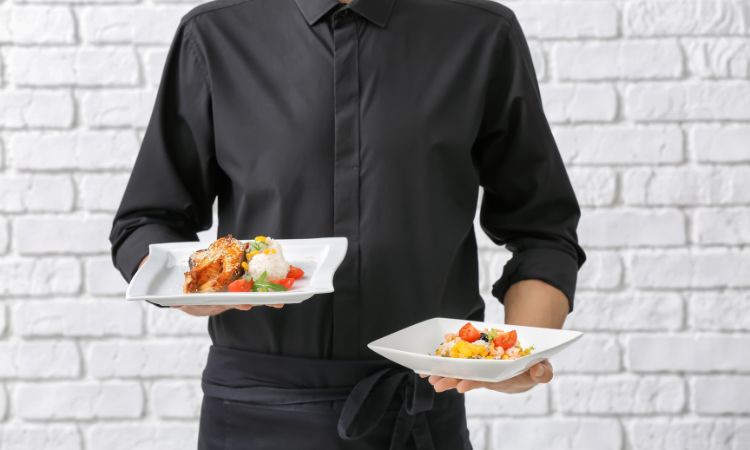 Yet another job that pays well is that of a server or waitstaff at restaurants and parties. These jobs can be found easily at your nearest restaurant. You can also apply online to large chains of Quick Service Restaurants such as KFC and McDonald's, among others, to make a superb career.
5. Fast Food Crew Member: $8 – $12 per hour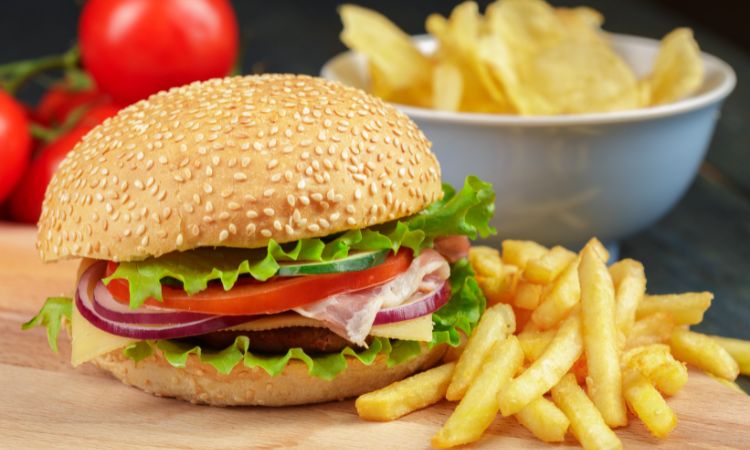 Fast food crew perform a variety of tasks. They can work in the kitchen, takeaway counters, as servers and waitstaff or even in parking areas to guide customers. They also work as cashiers when needed. To get such jobs, check with fast food chains in your area or on their websites. Burger King, Subway, Pizza Hut and Wendy's are some good places to look for such jobs.
6. Lifeguard: $10 – $15 per hour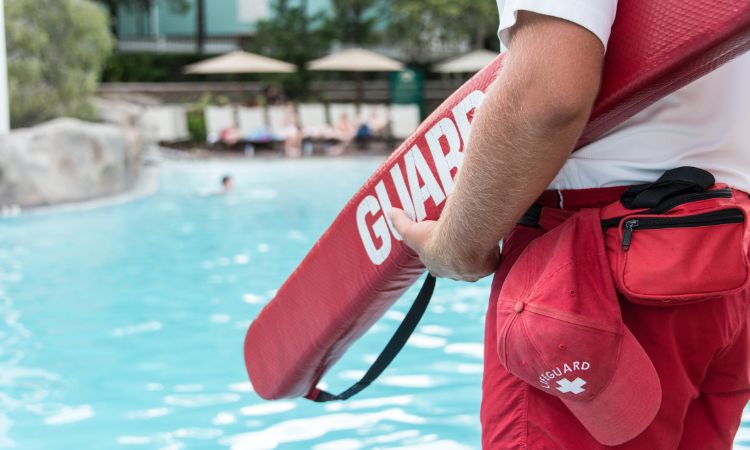 The job of a lifeguard suits teenagers of 18 years and older. However, you will need skills such as swimming and first aid as well as training on life-saving techniques such as CPR. As you would know, lifeguards work on beaches, near riverbanks, swimming pools and other places where people go for watersports.
7. Tutor: $15 – $30 per hour (depending on subject and experience)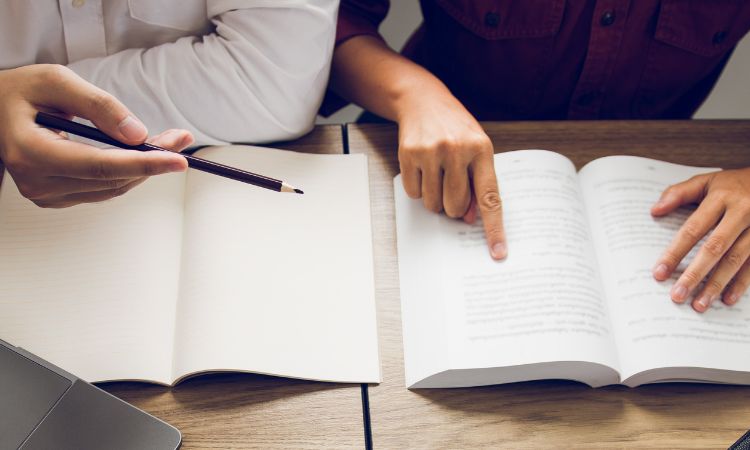 Obviously, the job of a tutor needs a lot of patience and experience. At the same time, there's a huge demand from countries such as China for tutors that can teach their students subjects from the US curriculum, such as science, English language and math, among others. You can join online tutoring platforms if you have the necessary skills and some teaching experience.
8. Pet Sitter/Dog Walker: $10 – $20 per hour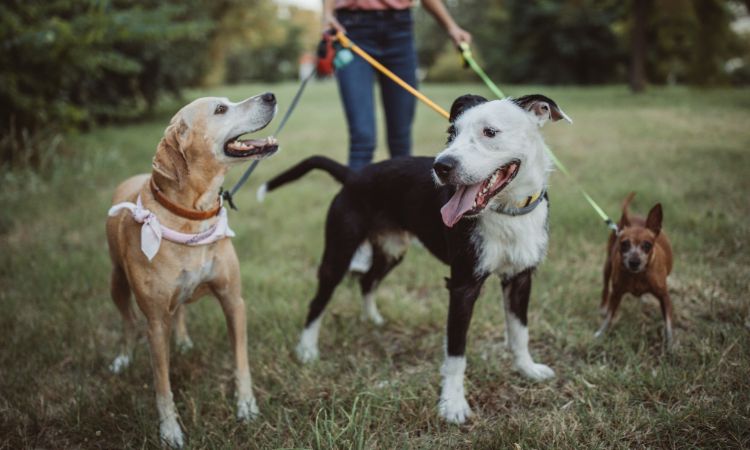 The jobs that you can take any time without many skills are those of pet sitter and dog walker. You can easily find them near your home or even in your neighborhood. Try apps such as Woof and Rover to find these jobs. The only requirement for these jobs is that you should know how to handle pets. Seniors and other persons that can't always sit for their pets or walk dogs hire people to do these tasks and pay well too for doing their work.
9. Babysitter: $10 – $15 per hour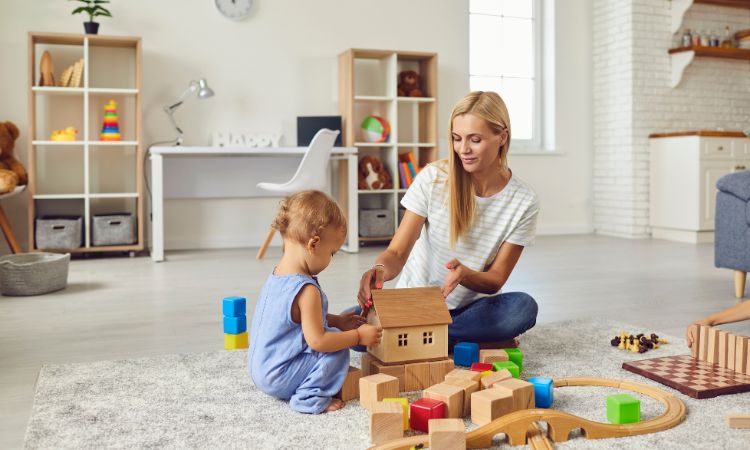 The majority of families in the US hire a babysitter at some time or the other. That's because sometimes, the parents have to attend an event or go to dinner or a party or even watch a movie together. Obviously, they can't always tag along with their kids. That's why they hire babysitters. Usually, babysitters charge on an hourly basis per kid. That means if a family has two kids, you earn the pay of two hours for babysitting for just an hour.
10. Movie Theater Attendant: $8 – $12 per hour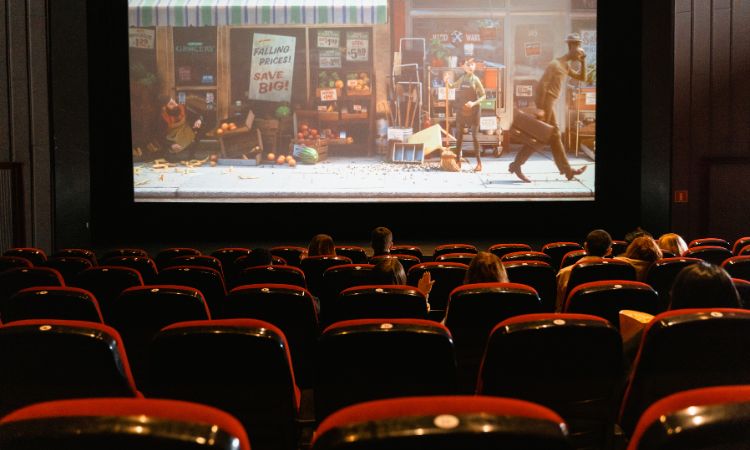 You would have seen those young women and men silently guide you and other movie watchers to their proper seats. They also check tickets and usher you to the movie theatre or cinema hall.
These are movie theatre attendants. Their jobs are simple and require no special educational qualifications or skills. The only most important skill necessary for movie theatre attendants is to evacuate the place rapidly in case of any emergency, such as a fire.
11. Receptionist: $10 – $15 per hour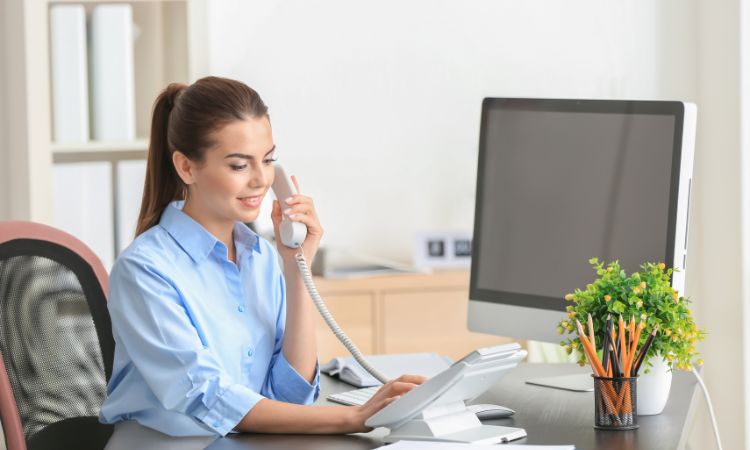 Receptionists are generally women. This is a very respected profession. As an 18-years old woman, you can work at beauty parlors, clinics, hospitals, offices and hotels, clubs, lounges and airports as a receptionist.
The job of a receptionist sometimes includes telephone operating too- which means taking calls and forwarding them to the right person. A receptionist is sometimes responsible to fix appointments for people with doctors or officials.
12. Stock Clerk: $9 – $14 per hour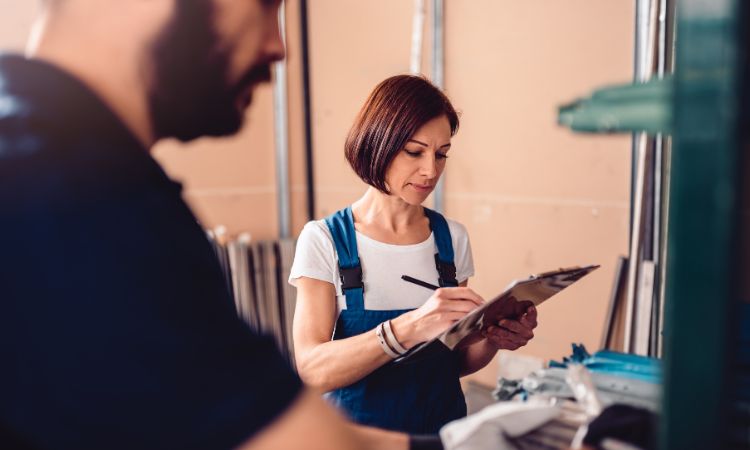 Did you ever wonder how Amazon manages to fulfil orders from customers across the USA in an efficient and quick way and why they're always able to provide what you order?
That's because they have people known as stock clerks. These stock clerks maintain inventories of goods at various centres and stores or warehouses of their employers. They immediately place orders when something is running out quickly. A stockkeeper is also a person who knows where to find what when it comes to supplies.
13. Library Assistant: $9 – $15 per hour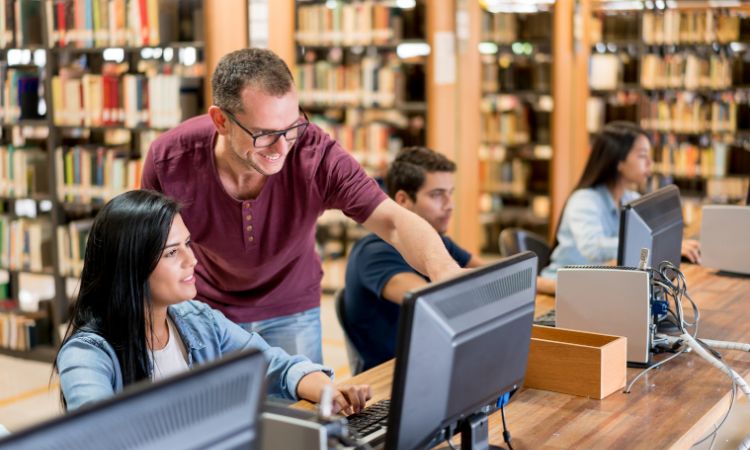 You can find a job as a library assistant at your high school or a nearby college or university or even a public library. As a library assistant, your tasks are to keep the returned books in their proper places, chequebooks for damages, keep record of library visitors and membership details as well as some housekeeping.
This is a superb job for introverts since you don't have to mix much with other people. Your interaction with others will usually be very limited only and about some general enquiries with people.
14. Camp Counselor: $9 – $15 per hour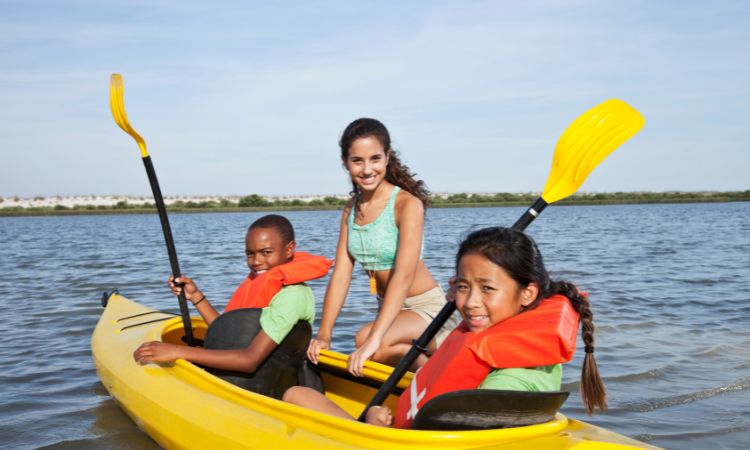 For those who love the outdoors and adventure, try finding a job as a camp counselor. Of course, you will need a bit of training in this field. Yet, working as a camp counsellor is fun.
You will accompany young minds and younger teenagers to camps in the city or elsewhere and train them on various things. Camp counsellors also help students to solve questions, if they have any and render first aid or assistance where needed.
15. Lawn Care Worker: $10 – $15 per hour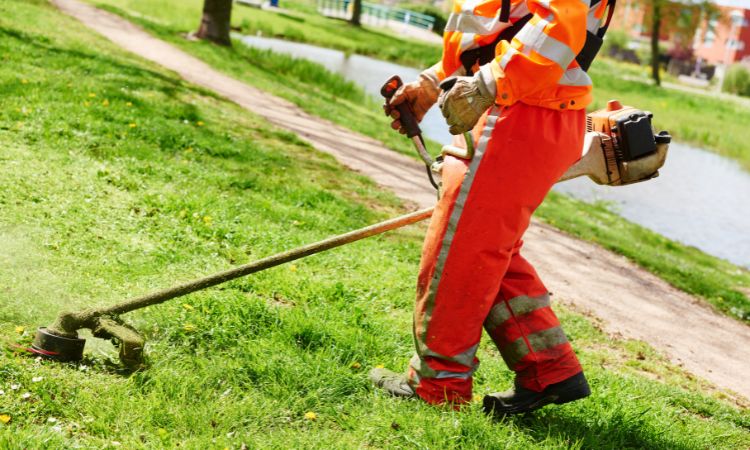 Having a lawn at home is wonderful. Maybe it's also prestigious. And lawns are common at hotels, clubs and large office complexes or hospital grounds and college campuses. Lawn care is, however, a different ballgame altogether.
It needs someone to constantly water the laws, mow it when necessary and provide fertilizer and other such stuff to ensure the lawn grows well and is properly maintained. That's why lawn owners, including clubs, hotels, sports venues, hospitals and offices, hire lawn care workers.
16. Delivery Driver: $10 – $20 per hour (plus tips, if applicable)
The jobs of delivery drivers are among the easiest to get anywhere in the US. You can easily get delivery driver jobs through high paying delivery apps such as Amazon Flex, DoorDash, Uber Eats, Instacart and Saucey to name a few. They pay on an hourly basis and also per delivery. You can earn as much as $25 per hour if you get tips. These are the most high-demand jobs in the US.
17. Car Wash Attendant: $9 – $14 per hour (plus tips, if applicable)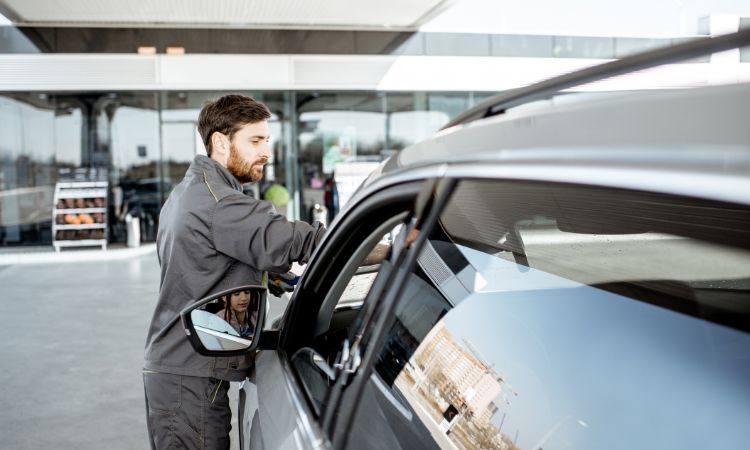 Vehicle owners usually use car wash centres to get their cars cleaned of dust and dirt, usually after a long drive. This is something that almost every vehicle owner often does. This means car wash centres are in demand, and so are car wash attendants that work at such places. You can find this job easily, either online or offline and learn vital tricks of the trade to start your own car wash or car detailing business.
18. Gym Attendant/Front Desk Staff: $9 – $14 per hour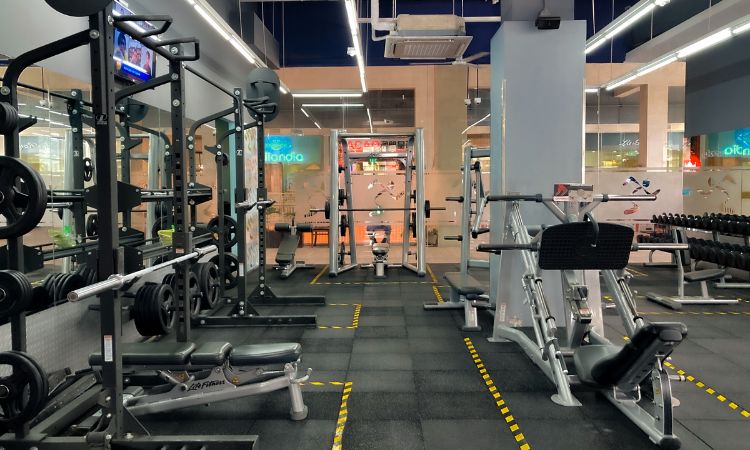 Gym attendants and front desk staff usually help persons who wish to stay fit or regain fitness. They advise prospective clients on various plans and programs as well as gym regimens and requirements to enrol. Additionally, gym attendants will assess the physical fitness of such clients and tell them what's the best course to follow.
19. Park Attendant: $9 – $14 per hour
If there're theme parks in your area, work as a parking attendant. That's because theme parks get lots of families, especially over the weekend. Hence, persons that can guide these visitors and ensure that everyone follows safety rules are essential for such parks. Even for ordinary parks, attendants are vital because they ensure there're no illegal activities on its grounds, such as drug consumption or obscene acts.
20. Assistant in a Veterinary Clinic: $10 – $15 per hour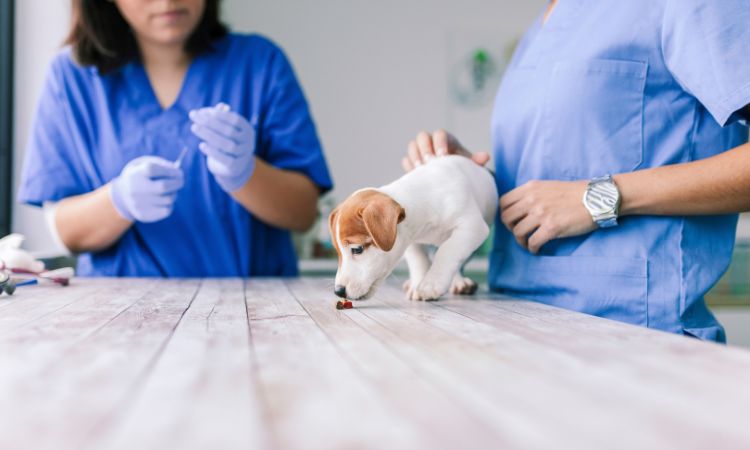 Surely, you might have pets at home. Maybe you have some skills in handling pets too and have taken them to a vet sometimes. These skills can prove very useful for you as a fresher of 18 years age seeking a job. You could find a good job as an assistant at a vet clinic and make a career. This job provides good opportunities to get more skills in the field and progress in your career further.
21. Office Assistant: $10 – $16 per hour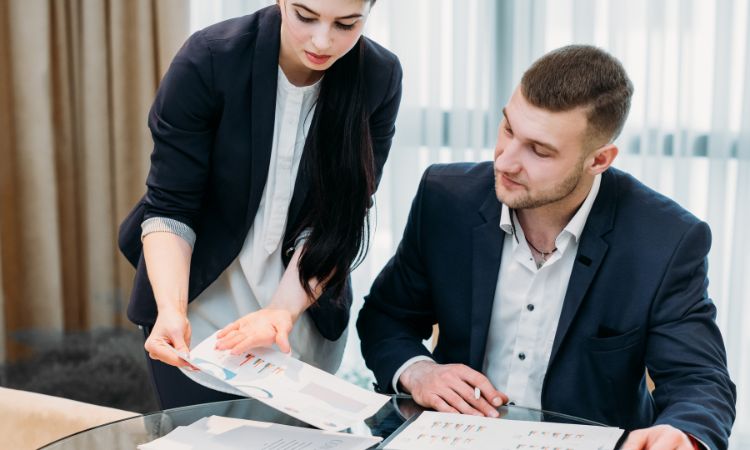 Is the office assistant blue-collar or white-collar? This is a question that perhaps is very hard to answer. Usually, office assistants do all motley tasks such as helping with filing documents, mailing, delivering invoices and other things to clients, sometimes responding to telephone calls and also fetching office supplies if necessary. You can learn a lot of clerical skills from this job and make a career.
22. Grocery Store Clerk: $9 – $15 per hour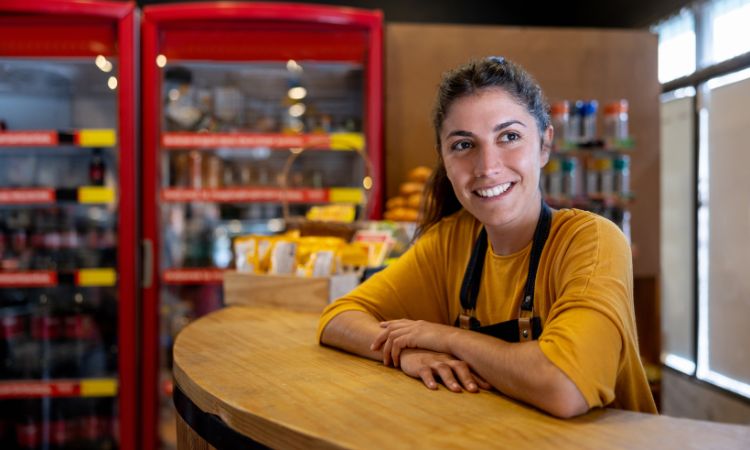 Grocery stores exist in almost every place in the US where people live. This is despite the fact that nowadays, people buy groceries online. Grocery stores can therefore be called a part of America's shopping culture. Finding jobs as a grocery clerk in your area is very easy.
Such stores need clerks to keep records of stocks, cash inflow and outflow and other such tasks. You can contact a few grocery stores in your area or even large superstores, including Walmart, Kohl's and Target, to find out if they're hiring fresher candidates for these jobs.
23. Personal Assistant: $10 – $18 per hour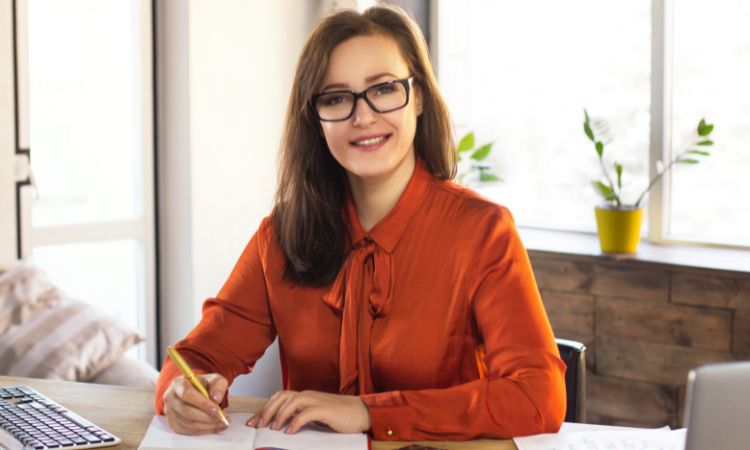 Personal assistants are of various types. Some personal assistants work as secretaries. Others work as personal assistants only for specific tasks, such as updating social media posts. Yet others accompany their bosses to appointments while another category helps them at home like a mix between caregiver and secretary. Though the base pay starts at $10, you can make extra money here depending on the types of services you offer.
24. Warehouse Worker: $10 – $15 per hour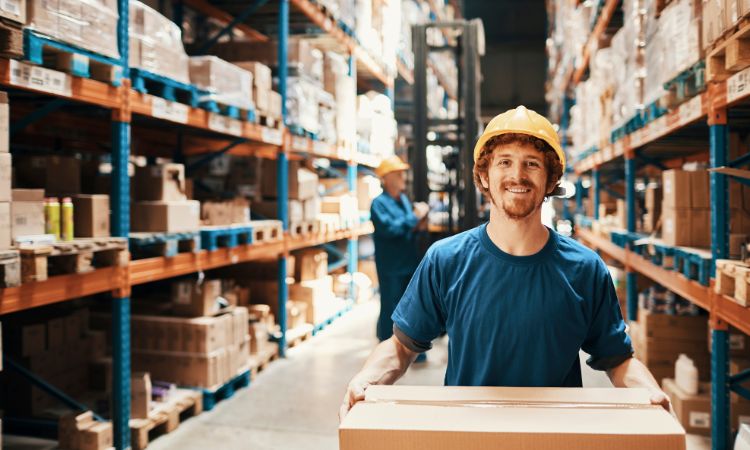 Warehouse workers are very much necessary nowadays. Earlier, warehouses were places where stocks were kept and shipped occasionally or even once a week. With ecommerce and superb logistics, warehouses are a beehive of activity. They need warehouse workers around the clock. For anyone looking at careers in the logistics business, a warehouse worker job can provide a stepping stone.
25. Event Staff: $9 – $15 per hour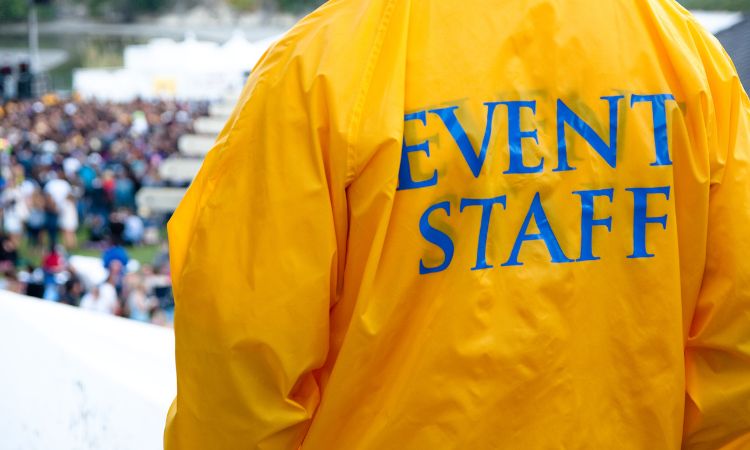 Even staff means those who usher guests, hand over leaflets, serve welcome drinks or even food and work as a team to make sure that the event is a success for both the host and the guests. That's the reason that people and businesses spend heavily on event management companies to hold an event.
These types of jobs are available on both permanent as well as temporary basis. Working as an event staff can help you launch your own event management business when you have sufficient experience and contacts.
26. Sales Representative: $10 – $20 per hour (plus commission, if applicable)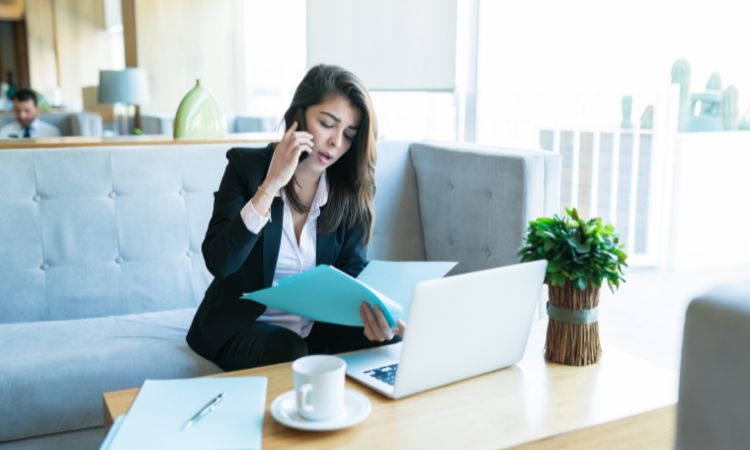 Another commonest profession in the US, where anyone can find a job anytime without many skills and a high-school degree, is that of a sales representative. These representatives are very important for every business. In fact, they're the face of the business when they approach a client to sell something. The buyer might not know the owner of the company, but they will definitely know the representative as an extension of the company and deal with them.
27. Golf Caddy: $10 – $15 per hour (plus tips)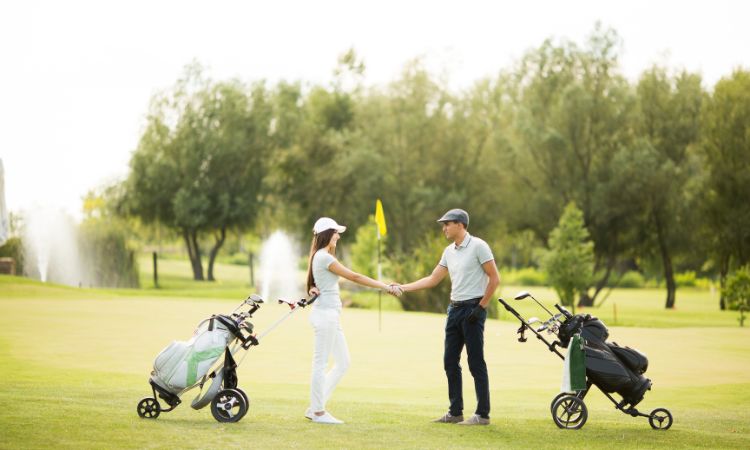 Golf caddy jobs can be taken on a temporary basis when you're 18 years old and looking for a break. That's because these jobs don't really permit you to make a career of any sort. You could work as a golf caddy provided there're golf courses in your area and, secondly, when the seasons are good for playing golf and attracting golfers.
28. Tour Guide: $10 – $20 per hour (plus tips)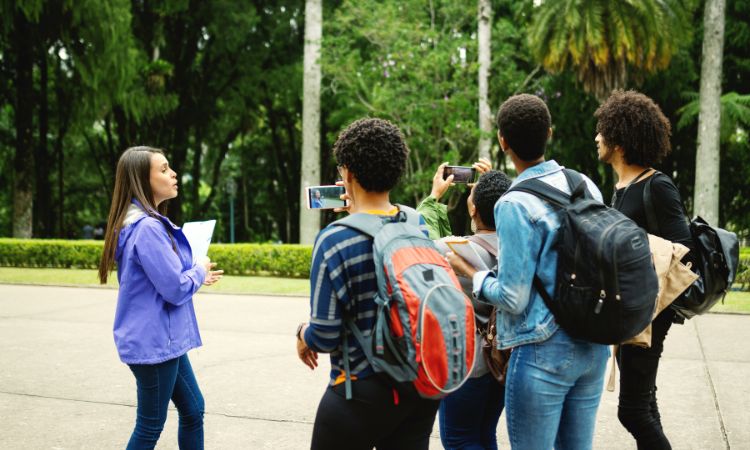 The job of a tour guide comes with a couple of limitations and hence, might not suit you as an 18-years old fresher. Firstly, tour guides are in demand only at places that've lots of tourists and tourist attractions. Secondly, you should have complete knowledge of the history of a place or tourist attraction, because people that take the tour will expect some details from you.
And sometimes, you might have to know a foreign language to work as a tour guide. If you live in a city full of tourist attractions, go for this job.
29. Rural Carrier Assistant: $9 – $15 per hour
Perhaps the best job that any 18-years old can apply for as a beginner is that of a Rural Carrier Assistant or RCA. This is a job that any American that's 18 or more and living in any rural area can take. RCAs collect and deliver mail in rural USA. They also sell stamps, money orders and other such postal stuff. After serving as RCA for a year, you can apply for permanent jobs at the United States Postal Service and become a federal employee.
30. Data Entry Clerk: $10 – $16 per hour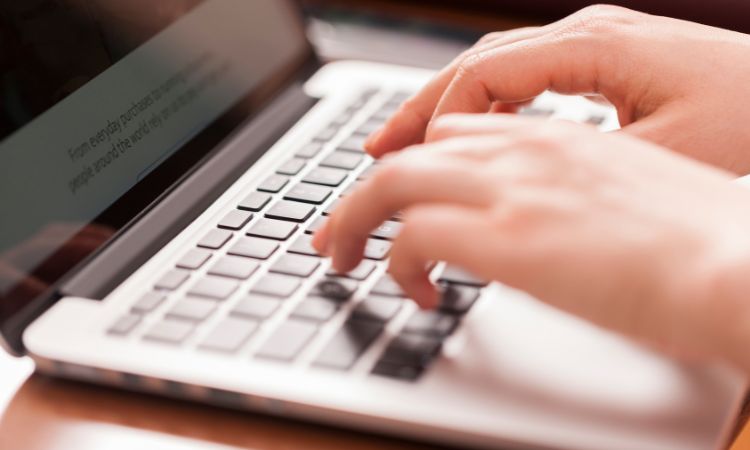 And finally, data entry clerks. Again, there's no shortage of jobs as a data entry clerk anywhere in the US. This is one of the best home-based jobs, and only in rare cases would you have to work from an office. Data entry clerks usually have to take raw data from sources such as paper forms and applications and key in the relevant information on templates from the employer. They arrange the data so that it can be recalled very easily, whenever needed, by the employer or an authorized person.
Wrap Up
As you can see, there's a wide range of jobs that you can take as an 18-years old fresher that doesn't have any work experience and few educational qualifications. While some of these jobs could help you build a career for life, others are useful only to start earning money while you wait for some other work opportunities of your choice. This list could help you decide what best suits your needs.