What should we do on weekends? Some of us have no clue how to spend Saturdays and Sundays. In fact, a weekend begins on Friday evening and ends early morning on Monday. This means we have at least sixty hours every weekend.
Of course, part of these 60 hours will go on vital functions such as sleeping and entertainment. Yet, what do we do with the remaining hours? For any working person, every weekend means 16 surplus hours, considering you're working for eight hours daily from Monday to Friday.
Usually, we spend the weekend sleeping till late, watching TV, doing a few necessary household chores and shopping for groceries or visiting friends, relatives or someplace as a pastime. However, that doesn't consume all the time, and we still have enough hours free on weekends.
If you face such a question of what to do with all these spare hours every weekend, I suggest you find part-time weekend jobs nearby. That way, you can earn a lot of money and put your time to good use. You might already have a large and decent income and might not really need extra money. However, such a weekend job isn't all about money only. In fact, you could learn a lot of skills with one.
Should you be interested in finding such part-time weekend jobs, continue reading. I will list some of the best part-time weekend jobs in America that pay well too.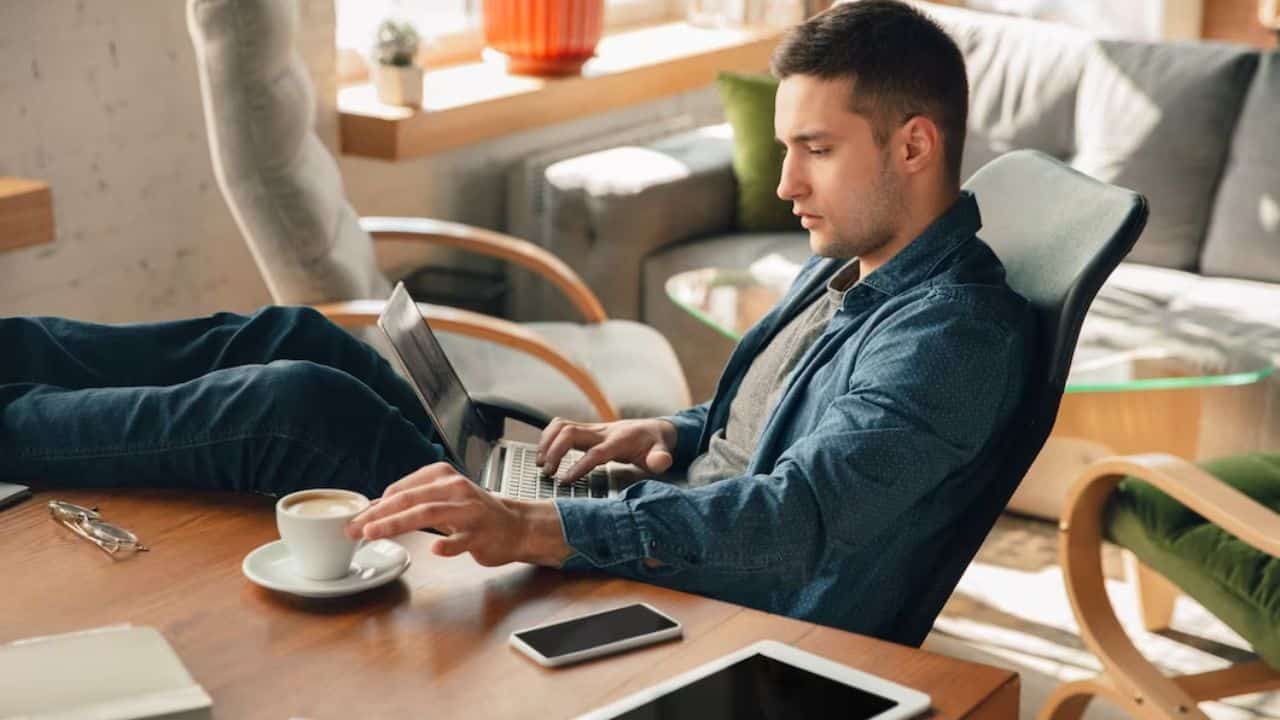 20 Best Part Time Weekend Jobs Near Me
To look for the best part-time jobs nearby, check the websites of local stores, restaurants and businesses. Usually, they will have some vacancies for weekends. That's because some places such as local stores and restaurants or motels and hotels have a larger turnout of customers every weekend. Hence, they need a few extra hands to ensure good service.
Here's my curated list of the top 20 weekend jobs that pay well too.
1. Retail Sales Associate: Average pay per hour: $10-$15
A retail sales associate works for a store. They help in various tasks such as ensuring there're enough supplies on shelves for customers, helping buyers to find what they want, managing the checkout counter and other such work.
2. Server/Waiter: Average pay per hour: $8-$12 + tips
The job of a server or waiter/ waitress can easily be found at any plush restaurant or diner in your place. Look for restaurants that have a large turnout of customers during weekends. Some of these could be located on highways where passing tourists stop for a large meal and rest.
3. Bartender: Average pay per hour: $10-$20 + tips
Do you know how to mix cocktails and create own blends using alcohol, fruit juice and other mixers? If yes, then try and find work as a bartender for the weekend. This is an enjoyable job since you will be working at a posh bar or even at private parties held by the wealthy.
4. Barista: Average pay per hour: $9-$14 + tips
Baristas are women and men with special skills in brewing and creating a variety of drinks with coffee. Usually, they work with espresso machines and a variety of coffee beans and flavours, syrups and toppings to make hot or cold coffee that customers order. Baristas are also responsible for taking orders and cash from customers.
5. Delivery Driver: Average pay per hour: $10-$20 + tips
The job of a delivery driver is easy to find. There're several amazing delivery driver apps in the US that enable you to work part-time on weekends doing delivery jobs. Amazon Flex, Postmates, DoorDash, Saucey and Grubhub, to name a few. They allow you to select work hours. This means you can select the slots when you want to deliver stuff. You should own a vehicle and a driving license for this job.
6. Tutor: Average pay per hour: $15-$30
Nowadays, there're various types of tutors in the USA. The first type is those who visit the homes of students for teaching. The others are the ones who invite their students to learn at home. The third is online tutors, while the fourth is tutors who make courses and sell online. You can select to become any of these four types of tutors every weekend and earn extra cash.
Also Read: 25 Best Websites for Online Tutoring Jobs (Earn $50/Hour)
7. Freelance Writer: Average pay per hour: $15-$50 (varies based on experience)
The term freelance writer is very broad. It includes content writers, reviewers, journalists and feature writers, as well as columnists. If you have superb writing skills and are passionate about any subject, offer your services as a part-time writer every weekend. The pay depends on the type of articles or content you write and the buyers. News media outlets pay the highest amount of money for your work.
Also Read: 28 Best Freelance Websites for All Type of Freelance Work
8. Pet Sitter/Dog Walker: Average pay per hour: $10-$20
Not everyone can manage pets. It's a specialized skill that comes naturally to a few. For those of you having these skills, apply for work as a pet sitter or dog walker during weekends. There're apps such as Woof and Rover where you can easily find these jobs nearby.
Also Read: How To Start A Dog Walking Business? A Step-By-Step Guide
9. Event Staff: Average pay per hour: $10-$15
Working as an events staff is enjoyable and fun if you love meeting new people and are friendly. Event management companies and businesses require extra staff for all sorts of events as birthdays, weddings and ceremonies, funerals and memorials, company events and product launches, and expos and roadshows, among others.
10. Fitness Instructor: Average pay per hour: $15-$30
Some 60 per cent of all Americans live a sedentary life, meaning they don't involve in much physical activity. However, lot of these Americans hire fitness instructors to remain in shape or help shed some extra pounds of weight. Your task is to help such clients with daily and routine exercise regimens and plans that could help them stay fit.
11. House Cleaner: Average pay per hour: $12-$20
You can find the job of a house cleaner through apps such as TaskRabbit. They pay well too. These apps will show handyperson's jobs near you using the location services of your phone. You can choose the job and proceed to the customer's place. These types of jobs can be from one hour to as much as eight hours a day during weekends.
12. Gardener/Landscaper: Average pay per hour: $12-$20
Who doesn't want a beautiful garden outside their homes? Everyone does. Therefore, they look for gardeners and landscapers to work during weekends. This is the best job for people with green fingers. You get to relax since gardening is a superb stress buster by itself. And you make a few new friends with the people whose gardens you maintain or landscape.
13. Tour Guide: Average pay per hour: $10-$20
America is full of history, culture and attractions. Surely, you would have some of these in your city too. If that's the case, work as a tour guide. You can easily find this kind of job at any travel and tourism company near you. Usually, city and area sightseeing tours are conducted by large tour operators with buses. You will be on these buses and guiding passengers,
14. Photographer: Average pay per hour: $15-$50 (varies based on experience)
Photographers and videographers are in demand during weekends for events and parties. You can also take your own photos and sell them through stock photo websites. To work as a part-time photographer, you will need superb-quality lenses to take superb photos. Now advertise your services through Facebook and YouTube to attract the attention of potential buyers.
 15. Personal Shopper: Average pay per hour: $10-$20
Personal shoppers work at stores and help people to find the best deals while encouraging them to try and use something. They enable shoppers to save money through bargains. Some personal shoppers take online orders and deliver them to the customer, such as the Instacart service. This is a superb weekend job with flexible hours that can help you earn some spare cash.
16. Babysitter/Nanny: Average pay per hour: $12-$18
Parents that wish to attend some event go for a private dinner or watch movies nearby on weekends and hire a babysitter or nanny to care for their young ones. This job pays per hour, as you know. However, the best part is that parents need babysitters or nannies for at least three hours. And you can earn more if they have more than one child. This job requires that you should know how to care for babies and toddlers.
17. Virtual Assistant: Average pay per hour: $15-$25
One of the fastest growing online jobs in the US is that of Virtual Assistant. These are jobs where you work as an online secretary, usually for some high-net worth individual. Your tasks include checking and responding to their emails according to instructions, making travel and other arrangements, fixing appointments, uploading social media posts and keeping accounts. The job can differ according to the employer.
Also Read: 9 Best Virtual Assistant Companies That Pay Well
18. Customer Service Representative: Average pay per hour: $10-$15
Amazon, eBay, Walmart and all the big names in shopping and every large bank in the US require customer service reps. That's because some customers might need service over a weekend or have major issues such as stolen cards or even fraud. Artificial Intelligence (AI) based systems and interactive voice recorders can't do these tasks because they require human intelligence. Try this job if you're an extrovert.
19. Lifeguard: Average pay per hour: $10-$15
Municipalities and sports clubs or even managements of hotels and resorts hire lifeguards. Usually, lifeguards are located near pools, ponds, lakes, riversides and seasides where people go to swim or play in the water. To work as a lifeguard, you will need to have some basic lifesaving skills, including CPR and first aid, among others.
 20. Receptionist: Average pay per hour: $10-$15
All upmarket clinics, salons, beauty parlours and dressmakers, among others, are open on weekends for business. Their experts don't meet you directly due to a rush of customers. Hence, they hire receptionists who will give you an appointment or seat you while other customers are being served. This is a good weekend job if you have a pleasing personality and are good at customer care.
Wrap Up
Finding a superb weekend job in the US is quite easy. In fact, you can come across some such jobs on top job boards, including Indeed.com, ZipRecruiter and Glassdoor.com, to name a few. Check the hourly pay and your skills. You can also bargain for your pay since the rates I mention above are only indicative.