I was never a big fan of babysitting. It's not that I don't like kids, I just don't want to be responsible for them or deal with their antics. Fortunately for you, that means one less person to compete against in the childcare market.
The experience I have with babysitting is through my sisters. While I was in online marketing business they were wiping noses and reading children's books.
I've learned all I can from them to be able to give you the best details possible if you want to know how to make easy money as a babysitter.
I've combined that knowledge with what I consider my own 'business expertise' to help you turn out a business that is enjoyable and profitable.
If you love kids and you want to combine your passion for children with a way to earn income, starting a daycare / childcare service is perfect for you.
Childcare is a common money making idea. It probably always will be because kids will always be around and they will always need to be taken care of.
You don't have to be a teenage girl to be a good babysitter, but if you are a teenage girl who likes kids, you will like this job a lot.
Starting a babysitting service is great because it can pay well, it doesn't have to come with a commitment in the same way a regular job would (ie. set hours, payroll, etc.), and if you love kids, you get to spend lots of time with them. Also, you can start babysitting at a younger age.
Getting Started with a Daycare Business
Most people don't think of babysitting as a business, but that is exactly what it is. If you treat it like a small business, all aspects will go smoother and you will be more successful.
If you're worried that treating it like a business will take away from the flexibility and enjoyment of the job, don't be. It will only make the process easier.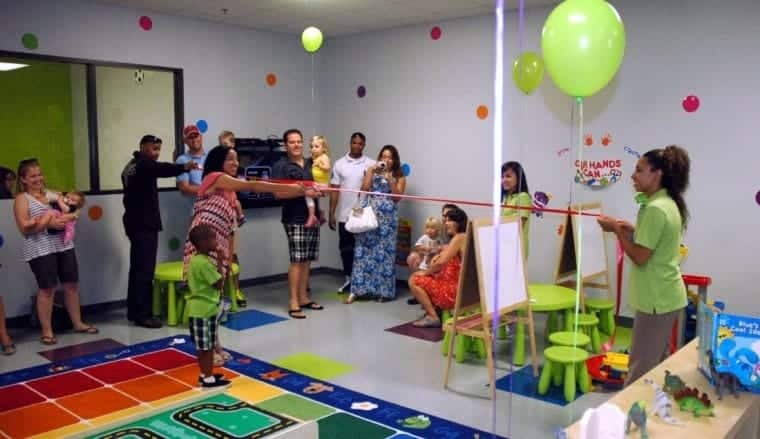 Starting a childcare business, whether it's a large daycare or a part time hobby, should take some preparation and thought. As you get started and build a client base, you will begin to enjoy it more and feel more comfortable with the kids you're caring for.
Getting & Keeping Clients for your childcare service
The first step is to get clients. In this case, a client is a parent or set of parents that have a child or children who need childcare service. Some might need you on a regular basis and others might call only occasionally when something comes up.
The best place to start when looking for clients is with people you know. The better you know the parents and kids you're working with, the more comfortable all of you will feel. Let friends and family know about your new endeavor. Word of mouth is the best marketing tactic for babysitting.
Experience with kids is important. If you have none, even parents you know well will be hesitant. Find ways to gain experience such as volunteering at your church childcare program or helping out with your friends kids' birthday parties.
Get involved with the kids you hope to care for. If you see them at a get together, play with the kids and get to know them. Let the parents know that you're good with their children.
Repeat clients comes with being a great childcare service. If the parents like you and the kids like you, you'll likely get called back time and again. It's easier to keep clients than get new ones, and it is more comfortable for both parties.
Babysitting Different Ages
Babysitting an infant is significantly different from babysitting a 10 year old. Infants and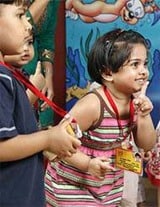 babies require more attention and care while older children are more independent.
However, older children shouldn't be ignored. In some instances, babies are easier, and sometimes older kids are easier.
Make sure you know if you're comfortable watching different ages of kids. If you've never been around infants, you might want to get some experience first, if possible.
There is also the possibility that you'll babysit a whole range of ages. Be prepared for every possibility and know what it takes to watch all ages.
How to Be a Good Babysitter
Being a good babysitter is very important. It not only keeps you working, it helps make parents and kids happy and keeps kids safe.
Never babysit when you are sick. It is irresponsible and may spread sickness to anyone in the family you're watching.
Be responsible. This is a very important one. You are taking care of little people that are very important, especially to their parents. If you can show them you are responsible, they will feel more comfortable with you. Also, a responsible babysitter will be better prepared for potentially problems.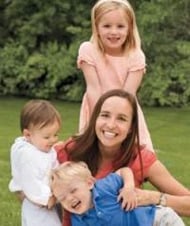 Be dependable. Always come on time and don't cancel last minute. Dependability is important for every kind of job. The parents are depending on you to be there so they can get where they need to be on time.
Be good with kids and know what you need to know. Find out everything you can about childcare and let the parents know that you know what you're doing.
Also, if you don't love kids, this job isn't for you. Be prepared to help the children and play with them. Don't ignore them. A good babysitter is great with kids and enjoys being around them.
Be courteous, respectful and mature. A careless attitude and irresponsible actions don't help in any way. Act like you care and respect the family you're working for and their home.
Daycare Job Checklist
Build a checklist to make sure you have everything you need for every babysitting job. Make sure you know where you're going well before you leave and bring everything you'll need for the job.
Before the parents leave, get emergency contact numbers, ask about allergies and medical conditions, and find out everything you need to do. For example, ask them about their schedule, when they need to get to bed or take a nap, if they have homework or chores, etc.
Dealing with Difficult Kids
Misbehaving kids can be a problem. Some kids will misbehave now and then. Ask their parents how they want you to deal with such problems.
Other kids are difficult all the time. Sometimes siblings will fight constantly and other kids might be overly hyper or aggressive. Always ask parents about behavior issues and learn how to keep control of the kids.
If the kids continue to be severely difficult time and time again, they might be too much for you. It happens. If there are too many problems that are interfering with you doing your job correctly, drop the client. Sometimes it just needs to be done if issues can't be resolved.
Activity Ideas & Tips for Childcare
Sometimes you'll watch kids in their home, and sometimes you'll watch them in other locations. It's always a good idea to have activities planned just in case.
Sometimes even when kids are at home they enjoy things you bring more because it's new to them. Also, spending time with them keeps them busy and happy.
Some ideas you can plan include playing games, reading books, coloring, cooking simple foods, etc. Try not to rely on the television. Too much TV isn't good for anyone and it shouldn't be used to do the job you're getting paid to do.
Get a backpack and fill it with activities for them to choose. Some kids may never need them, but they are good to have for emergencies. For example, if the kids normally like to play outside and it's raining, they may need something else to keep their attention.
Going the Extra Mile
Going the extra mile is always a great idea. This can mean anything from washing the dishes when the kids go to bed to helping them with their homework to teaching them how to help with a chore.
Childcare is more than just making sure the kids don't get into trouble. Making a good impression makes the parents appreciate you more which will lead to more calls and more referrals to other parents.
Setting Prices for Daycare
Setting the right prices can be tricky. You don't want to charge too much, but you should get  what you're worth. You should charge between $5 and $20 per hour depending on several factors.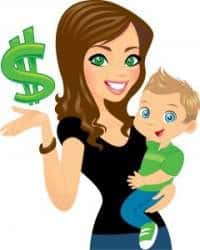 How many kids are you watching? More kids should always require a higher rate. If one kid has a friend over for the day, that counts as an extra kid to care for and should cost more. Don't set a rate per kid. Have a base rate and increase it by a smaller amount for every extra kid.
How old is the child? A baby requires more responsibility, care, and attention. You can charge more if you're watching an infant or a baby than if you're watching an 8 or 9 year old that is independent.
Other factors could include special needs, extra instructions, long babysitting length of time, etc. The exact amount you charge will all depend on the going rate where you live. Ask other babysitters what they charge to help you determine your own rate. You can adjust the rate as you go and gain experience.
More Information
If your daughter is looking to start babysitting, or you're a teenager trying to break into the business, I recommend picking up a copy of Babysitter's Business Kit. Be the best BabySitter on the Block It will help clarify what babysitting is really about, and it gives lots of great detailed information on how to start and be successful.
If you're an adult seriously considering a child care business or career, I suggest How to Open and Operate a Financially Successful Child Care Service. It's more detailed and specific information on how to run a child care service.