All humans have three basic needs: food, clothing and shelter. All of these are important for our life. Hence, we usually see lots of businesses in these fields prosper and grow. Understandably, a few businesses in food, clothing and shelter also fail. However, such failures are usually a result of mistakes by their owners.
The clothing industry is worth $556.10 billion in the year 2023, according to Statista.com. It's also growing at a rapid pace of 2.11 per cent every year, with this trend expected to continue till 2028. The readymade clothing industry has got a major boost thanks to online shopping and retail. According to Statista, online buying of clothes during 2023 was $494.89 billion.
These figures clearly show the clothing industry in the US will prosper over the coming years. Obviously, since clothing is a basic human need and Americans are fond of fashionwear.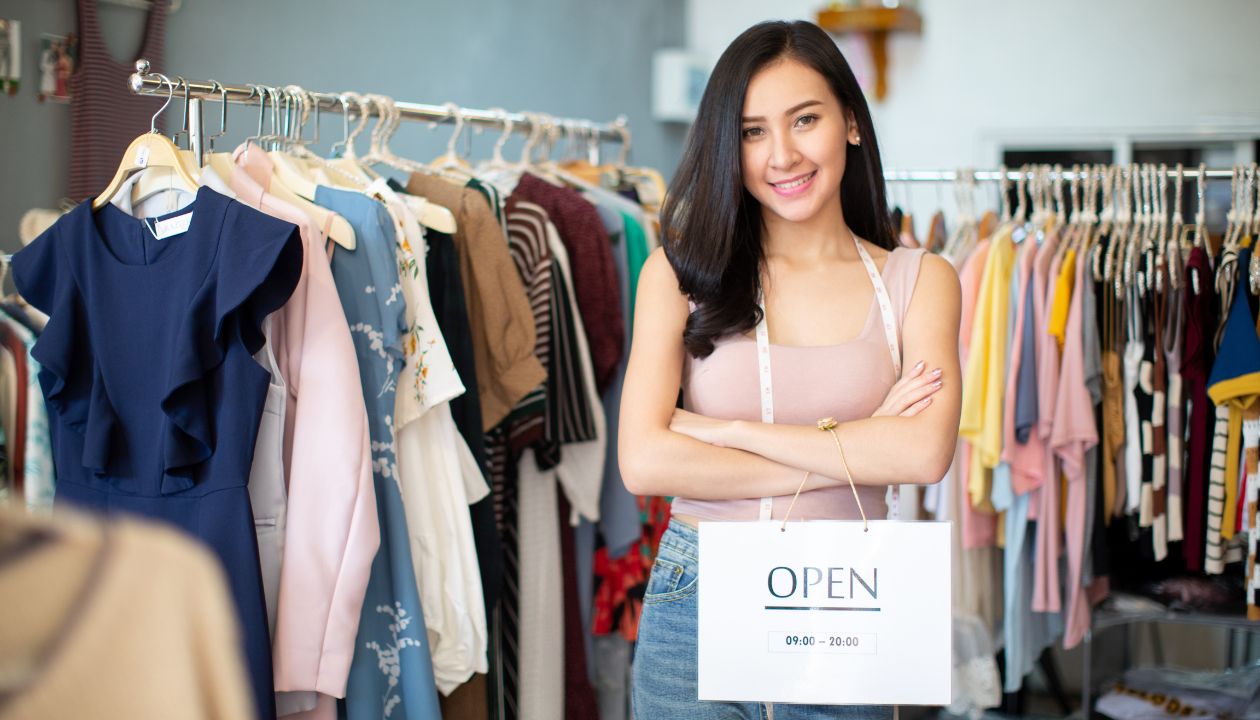 What These Figures Mean?
If we look at these figures from a commercial perspective, they simply show that any business in the field of clothing is bound to prosper in the coming years.
In simple words, it means that you, too, can enter the clothing business and prosper, provided it's done with some care and proper planning. In fact, you can open an online or offline store, depending on location and needs, as well as budget. It's possible to create your own brand too.
The US is a market for all sorts of clothing: from casual wear to haute couture, from simple and inexpensive stuff to very high-end and pricey garments. American consumers buy everything from low-priced clothing at Walmart, Kroger and other megastores to expensive sportswear and fashionwear from top brands such as Chanel and Armani, to name a few. This is evident from the sheer number of brand stores and boutiques that operate in the country.
Ways to Start a Clothing Business from Home
I'm sure the above facts are tempting enough for you to consider opening a small clothing business from home. Small business because most of the large companies began that way. Also, you can start a small clothing business from home with very little investment. As a matter of fact, you could invest less than $100 to start such a business.
What's essential, however, are some steps that could ensure that your small clothing business from home succeeds and prospers over a period of time. In turn, this involves taking a few steps before launching or opening the business. If you're serious about starting a small clothing business from home, read further. In this article, I will guide you on how to start a small clothing business from home.
Also Read:
How To Start a Small Clothing Business From Home
Here's a list of these small steps you could take before the launch of the clothing business. Taking these simple yet vital steps could help the business to survive the initial years and prosper over a period of time. As a matter of fact, a clothing business could set you well on the road to becoming a millionaire.
Here are the steps that I suggest for you. These steps have to be taken before the launch of your small clothing business.
 1. Know Your Market
The first step, obviously, is to know your market. This means knowing whether you'll be selling clothing for kids, women or men. And the demand for such clothing in your city. 
2. Market Research
Market research is important since it would give you some idea about pricing and the type of customers you can expect. Such research will also give some idea about sales you could expect and your competitors in the area.
3. Clear Business Plan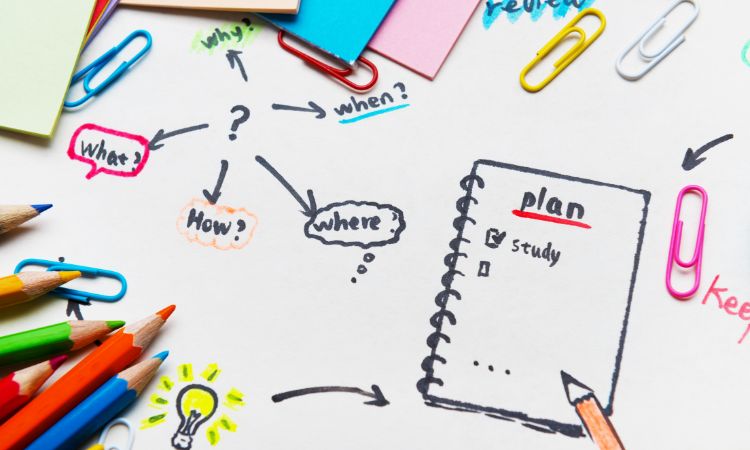 A business plan is like a roadmap. It details the things that have to be done before and after launching your business. This also includes ways to get clothing for your business, places to sell and targeting of customers.
4. Online or Offline Presence
Nowadays, most businesses have both online as well as an offline presence. You can choose the one that suits your business goals. Usually, online businesses are easy and quick to open and don't require much investment.
5. Bailout Plan
Clearly, you might face some issues, such as a shortage of money while running the clothing business from home. In such cases, you require a bailout plan. Such a plan includes raising emergency funds and rolling back some costs.
6. Product Delivery
Finalize the ways you will deliver clothing to customers. Generally, small, home-based businesses use the United States Postal Service (USPS) as the carrier since they're economical and serve every area in this country.
7. Returns Policy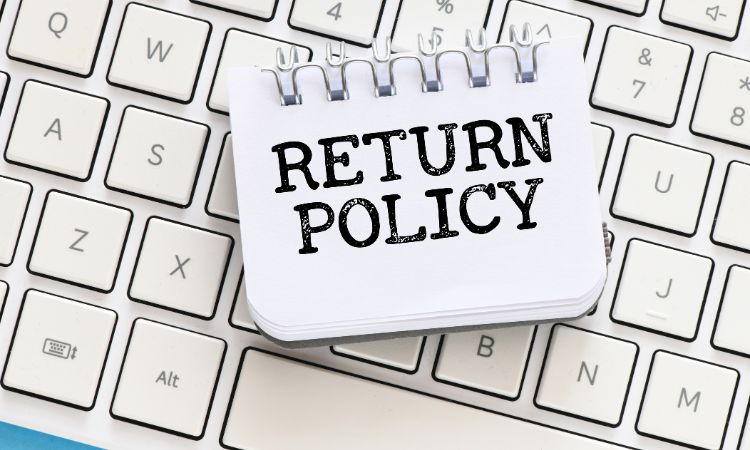 Usually, a small clothing business from home will have to operate online, too. In such cases, finalize a returns policy. Write in detail the circumstances when a customer can return the clothing and ways and means to refund their money.
8. Payment Methods
Speaking about money, you'll require a reliable and inexpensive channel to get money from sales of clothing. There are several options available, including PayPal and wire transfers or pay-on-delivery, among others.
9. Branding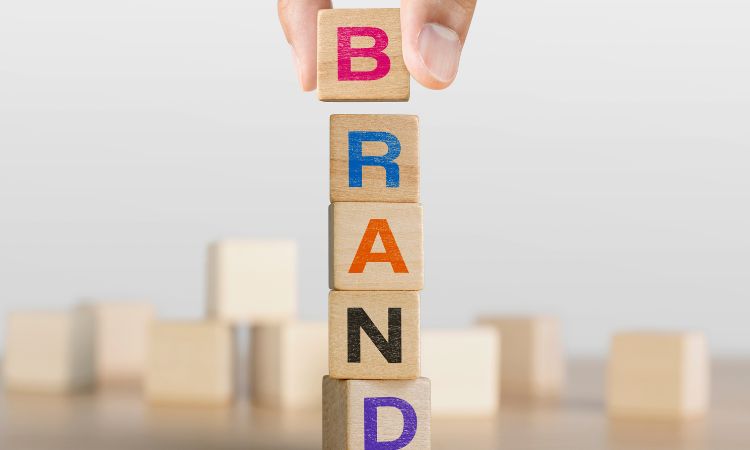 Yes, it's possible to create your own brand of clothing with your small business from home. That can be done if you're buying clothes from certain sources or creating them yourself. It's easy to build your own brand with some effort.
10. Staffing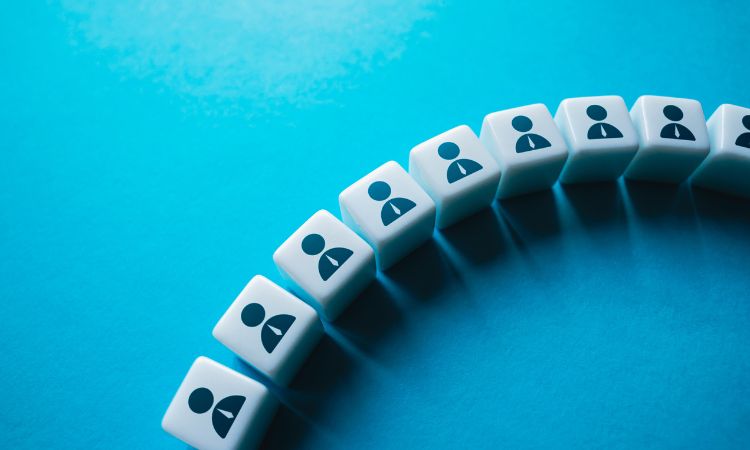 If you're going to open a small clothing business from home, staffing might not really be necessary. However, you might have to consider hiring one or two persons for various tasks at the clothing business to ensure proper services.
These steps are fairly simple and would require a bit of effort. Once you complete these steps, here are the things to do to start a small clothing business from home.
Amazing Clothing Business Ideas To Start From Home
Here are some business models that you could consider to launch a small clothing business from home. This would also depend on your investment and the time you can allot for the business.
1. Seller on Amazon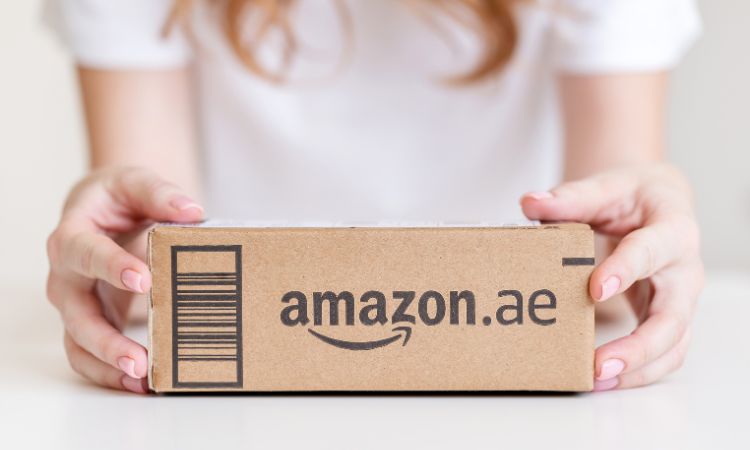 If you're able to buy clothing at bulk rates and are confident they can sell for a bit more, try selling on Amazon. Register as a seller on Amazon and list your products. Upload amazing photos and write superb descriptions, mention your price and agree to Amazon's various policies to get started.
2. Dropshipping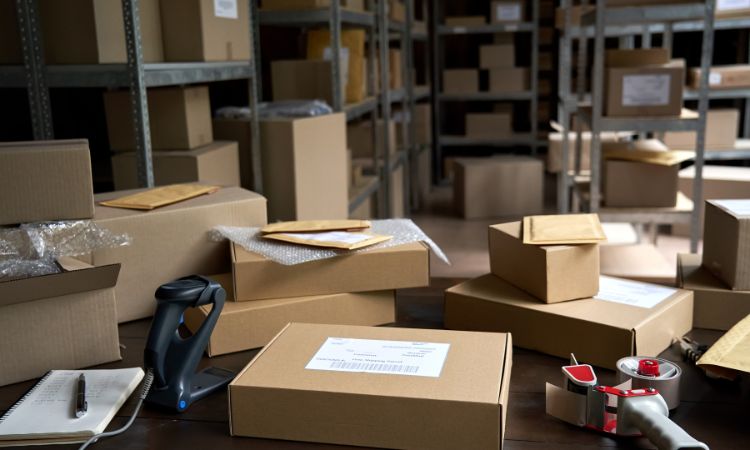 Dropshipping means tying up with clothing manufacturers and wholesalers and promoting these products from your website or even from Amazon. The buyer will place an order that directly goes to the drop shipper to pack and dispatch. There are apps and widgets that will deduct your commission automatically from the payment from a customer.
3. Amazon Handmade
Amazon Handmade is for craftspersons who can take orders and make customized stuff for each buyer. These are unique products or even tailor-made clothing items. Here, you will get orders and specs from the customer. This means you don't have to buy material and make clothing without orders and sometimes, part payment.
4. eBay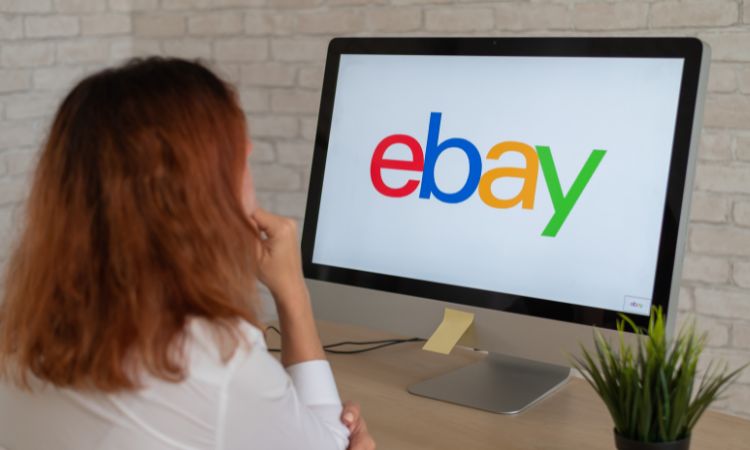 Old-time favourite eBay is another superb place to sell clothing online for your small clothing business from home. Sign up on eBay as a seller and start listing the clothing items that you wish to sell, along with prices and other relevant details.
5. Shopify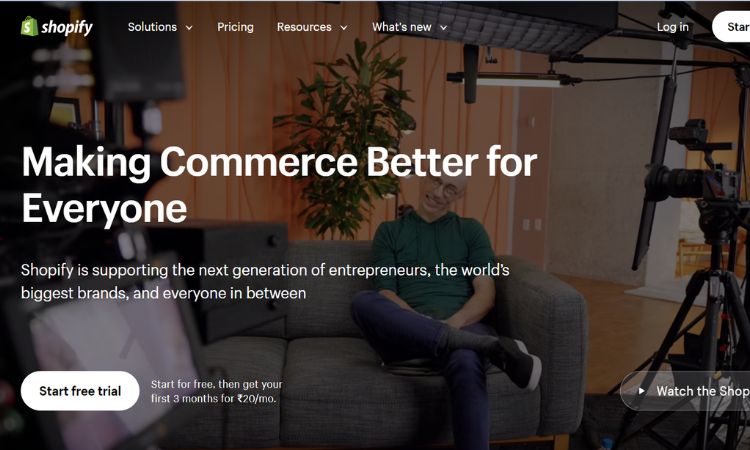 Start your own marketplace on Shopify. That way, you own an online retail store for your small clothing business from home. Shopify marketplaces are very popular among shoppers looking for unique and sometimes offbeat stuff for wearing. Agree to their terms and conditions and display the clothing for sale with descriptions, prices and photos.
6. Etsy
Etsy is for exclusive stuff. If you'll be creating exclusive and tailor-made clothing, display your stuff on Etsy by opening a marketplace. Here, you can charge a bit higher since Etsy accepts only listings of marketplaces that sell unique, rare and handcrafted goods that aren't available elsewhere.
7. Buy & Sell Used Clothes
You can buy and sell used clothes to make some money as your small clothing business from home. To start, create a free account on Facebook Marketplace. However, you will need some money as capital to buy used clothing as well as good knowledge about the market for such stuff.
8. Sewing & Alterations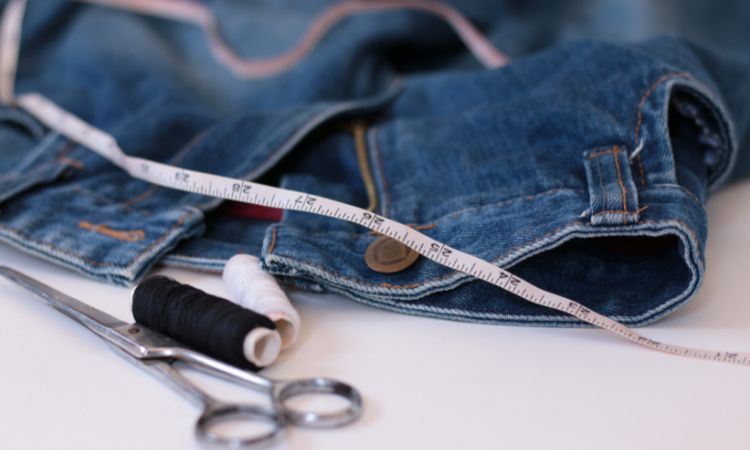 Sewing and alteration services is the simplest way to launch a small clothing business from home. For that, you'll require the sewing machine, threads and other such stuff. This would surely need some investment unless you already possess a sewing machine and other needs.
9. Home-based Boutique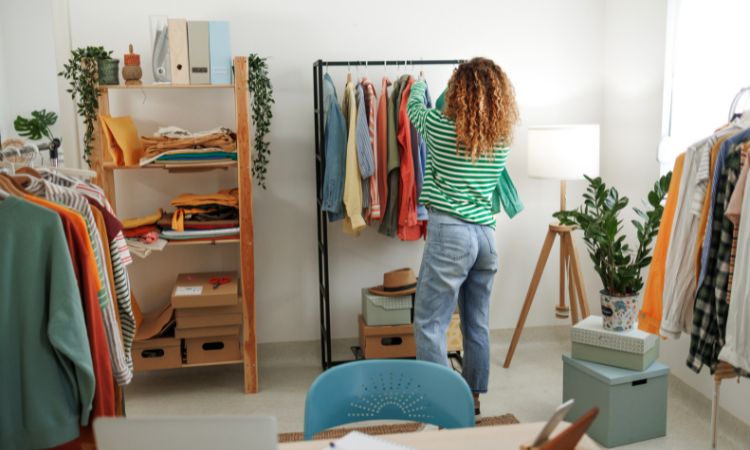 If you have enough space and are located in a good area that could attract buyers, open a home-based boutique.  That way, you can create and sell your own brand of clothing. However, you will need some good, fashionable designs that are unique in the market.
10. Wedding Gowns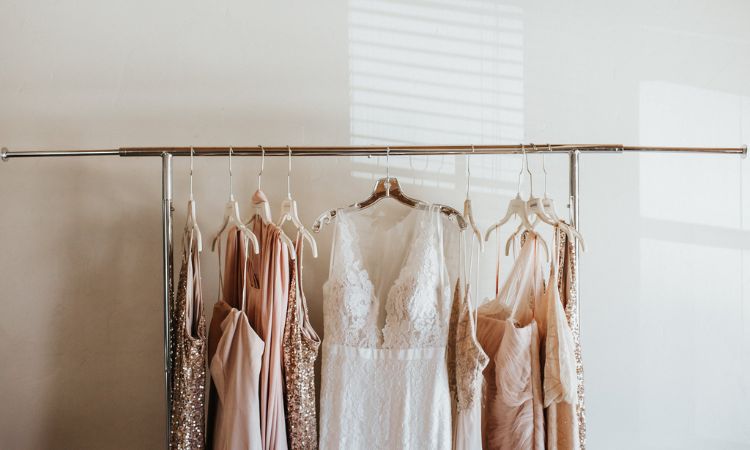 Wedding gowns is big business, and it needs superb skills to create one. Should you have these skills and the necessary gear, open a small home-based business that creates and sells wedding gowns. This is a seasonal business, but profits can be very high if your creations are superb.
These are a few ways to enter the clothing business in the US and possibly some foreign markets, too, through online sales. The demand for clothing is set to surge, and you can definitely benefit.
Wrap Up
Opening a small clothing business from home isn't very hard, as you can see. I suggest you also study and find the licensing processes at your location. This would give your business a lot of benefits. Usually, small home-based businesses also have to pay taxes. Check with the local Internal Revenue Service offices for details. One more type of business you could try from home is working as a freelance couturier for individuals.