You might have heard about women selling pictures of their feet. Understandably, there's a huge market for such photos. As a guy, you might be wondering if it's possible for men to sell feet pics and make some money as a side gig.
So, let's answer this question: Can men sell feet pics?
The answer is yes. Indeed, men can also sell pictures of their feet and make some money. However, the market for men's feet pics is relatively small. Hence, you might not get as many bucks or buyers as you expect.
This answer might make you wonder: who would buy men's feet pics? Continue reading. I will respond to the question now.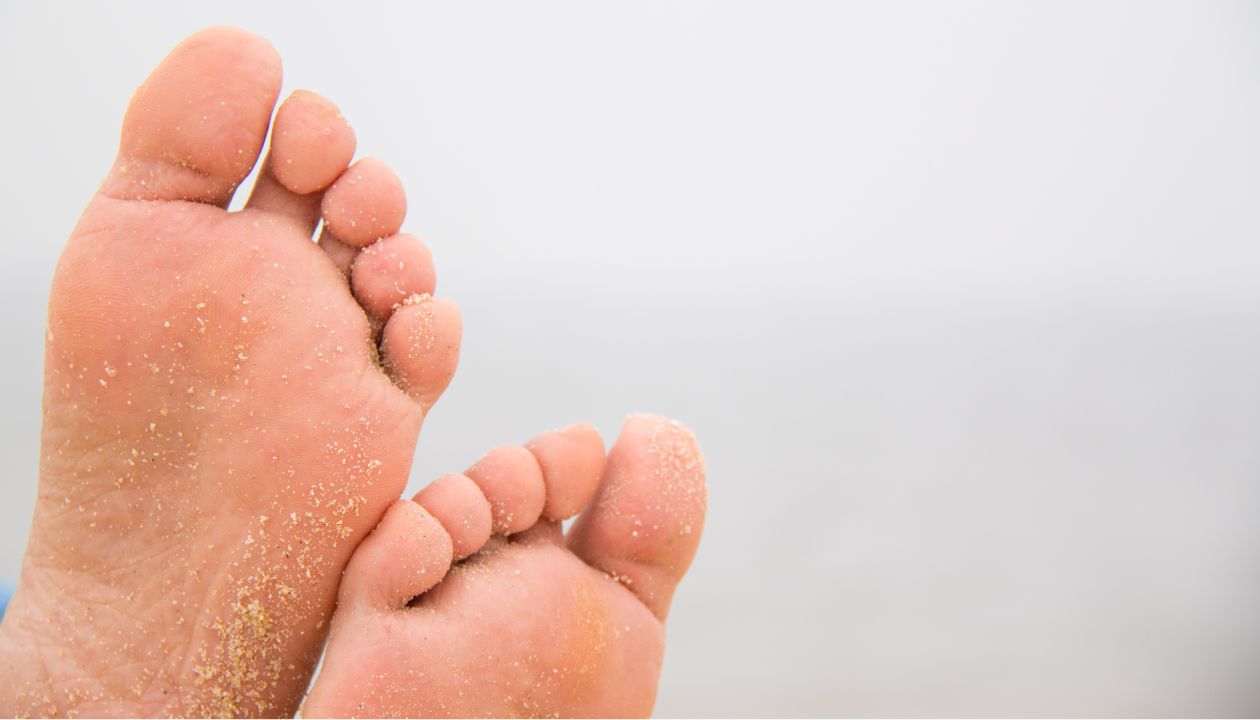 Customers for Men's Feet Pics
As I mentioned earlier, the market for feet pics of men is relatively small. Yet, there are some categories of customers that buy these pictures and are willing to pay some money.
Footwear businesses
Feet care, product manufacturers,
Cosmetic companies
Men's grooming parlors and salons
Pharma companies that specialize in feet-related products
However, there's also a small market for photos of your feet. This is from persons who have a foot fetish. Persons with such foot fetish could be women or even men. Therefore, be ready to have men buying your feet pics, too, unless you're uncomfortable with the idea.
Types of Men's Feet Pics That Sell
You'll be surprised to learn that almost all types of feet pics of men have a market, though a small one. That's because of the various uses and limited supply.
Healthy feet pics that are useful for ads of vitamins, feet care products, footwear of all kinds, weighing scales and machines.
Feet pics with bunions that are used by manufacturers of pharma products to sell foot care medication.
Hairy feet pics are used by companies that make depilatory or hair removal creams and lotions, among others.
Well-manicured feet are used in displays by men's grooming parlours, salons and other such beauty-related facilities.
Massage parlours that specialize in foot massage as a therapy also buy good photos of feet from men.
Women and, most often, men have a feet fetish and collect pictures of feet for their collection.
Generally, all these buyers will maintain anonymity to ensure that you don't know where the photos will be used. They do so to prevent you from demanding more money in some instances. In others, anonymity is maintained to avoid any embarrassment you might feel when individuals with feet fetish buy the pictures.
If you're comfortable with selling your feet pics to such customers, here are some of the steps to take to start this side gig.
Steps to Sell Men's Feet Pics
Following these simple steps could help you get some money easily by selling your feet pics. They're also important steps to ensure you don't face any problems while selling feet pics as a man.
Finalize Your Target Buyers
This means deciding the type of buyers that you want for your feet pics. This would also depend on the type of feet. I have broadly described the six types of potential buyers for your feet pics. Hence, you might have an idea about whom to target.
Groom Your Feet
Regardless of whether your feet have bunions or wrinkles or even dirty toenails, it's necessary to groom them a bit. That's because your feet pics have to appear attractive to the buyer. You'll be amazed that even pics of ugly feet can sell and get some money.
Make a Pseudonym
A pseudonym means a false or fake name. Create one alias so that you can retain anonymity while selling feet pics online. That could ensure you don't face any embarrassment in this side gig, and nobody knows your true identity or location except the platform where you sell.
Finalize Your Sale Platform
Decide where you would like to sell feet pics. I will write about some common platforms that people around the world use to sell their feet pics. You could select from these. Generally, most people use more than one platform to ensure the highest number of buyers.
Practice with a Camera
Practice makes you perfect. Therefore, practice taking photos of your feet with a camera. This could be any regular camera or the one on your mobile phone. Regardless of what you use, the pictures have to be high-resolution, clear and appealing to attract a buyer.
Once you complete these five steps, check the following websites for selling feet pics. You can finalize one or two or even more platforms to sell feet pics.
5 Best Markets For Men's Feet Pics
Actually, there are very few platforms for men to sell feet pics. That's mainly due to the low demand and limited supply. However, you can easily upload feet pics and await customers on any of these websites.
1. Facebook Marketplace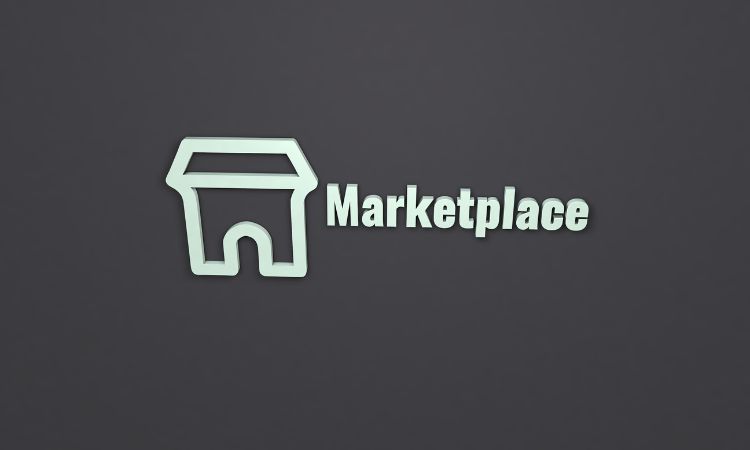 Selling feet pics on Facebook Marketplace has several benefits. The main one is that you don't need to pay commissions or other charges. Simply open a new Facebook account and create a marketplace to sell feet pics.
2. Fun with Feet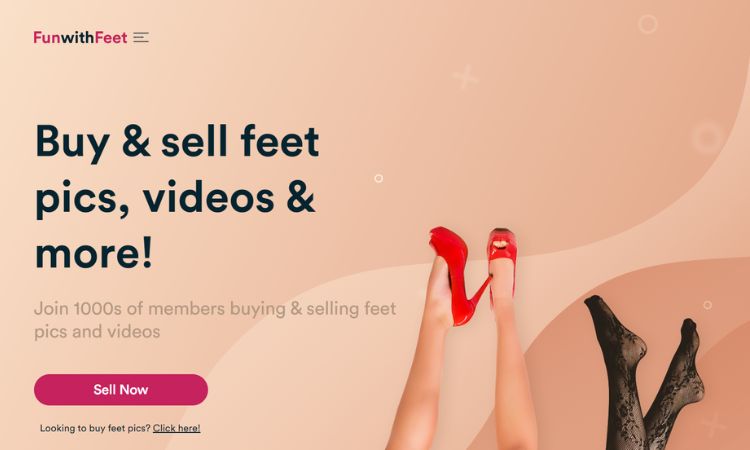 Fun with Feet is a platform dedicated to selling foot pics from both women and men. However, reviews reveal that selling feet pics from here can actually take longer than you would expect. And they charge a fee too. However, it's worth exploring.
3. Craigslist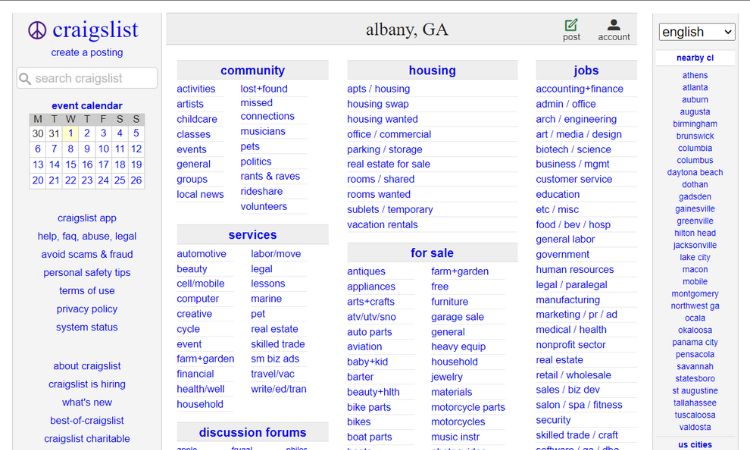 Strictly speaking, Craigslist is the single largest classifieds website in the US and possibly the world. Here too, you can offer feet pics. In fact, some sellers advertise their feet pics as available on demand and according to the buyer.
4. 123RF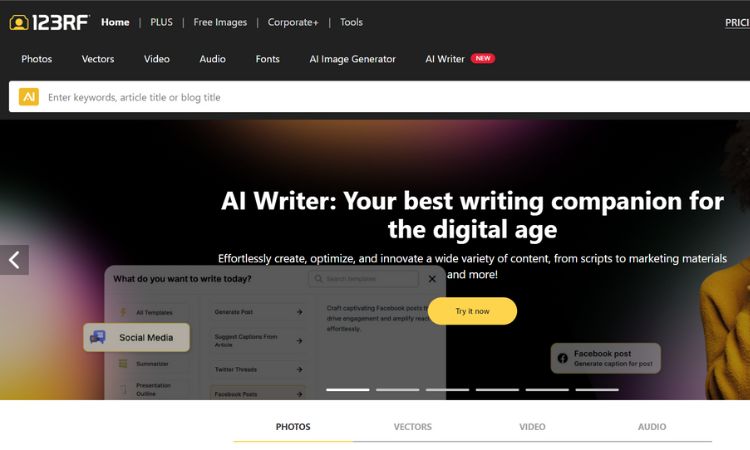 123RF ranks among the topmost websites to sell stock photos. You can create an account on 123RF and upload feet pics for sale. Quote your price and agree to the terms and conditions of 123RF. They charge a platform usage fee that's deducted every time you make a sale.
5. Fiverr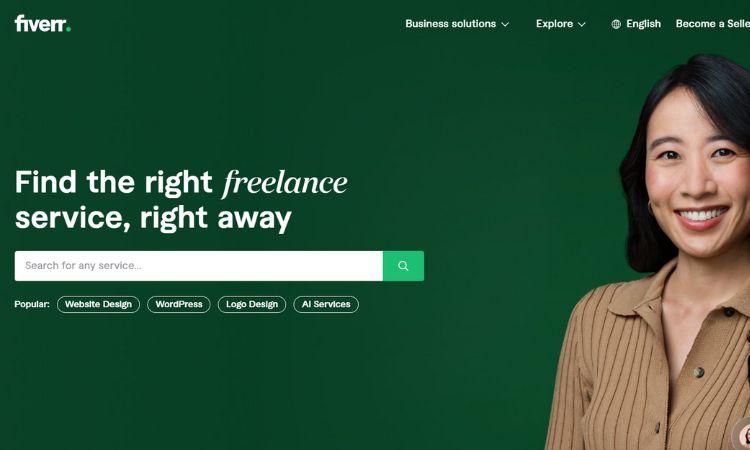 Fiverr is one of the top freelancing platforms. You can't really upload feet pics here and wait for clients. Instead, some men sign up on Fiverr as freelancers to provide feet pics on demand from customers. This is a good way to reach advertising companies and individual buyers if you like.
There are no specific websites where you can sell feet pics. While you can find buyers, it's not an easy job in any sense. Therefore, be sure you can wait for customers and the money.
Income from Feet Pics
This brings us to a question: how much money can you make by selling feet pics as a man? There is no clear answer to this. The Internet is full of success stories where men claim to earn as much as $500 per week selling feet pics. There's no way to deny or confirm such claims.
However, research proves that you can make a modest $60 to $100 per month if your feet pics are taken by any company or business for use in their ads and brochures. For this, your feet pics have to be of superb quality and without any enhancements.
Closing Thoughts
Regardless of whether your feet pics sell or not, trying to do so is a very interesting task. You can get some degree of amusement by taking your own feet pics and trying to sell them. Never sign up for paid services. Instead, try the free ones that I have listed above. Who knows, you might get lucky.