There's a special place in many people's hearts in the USA for boutiques. You see, while those big retail giants and online shopping platforms are everywhere, there's something uniquely comforting and intimate about the whole boutique shopping experience. Boutiques tend to have a focused set of items. Maybe it's fashion-related, home décor, or even delightful handmade crafts.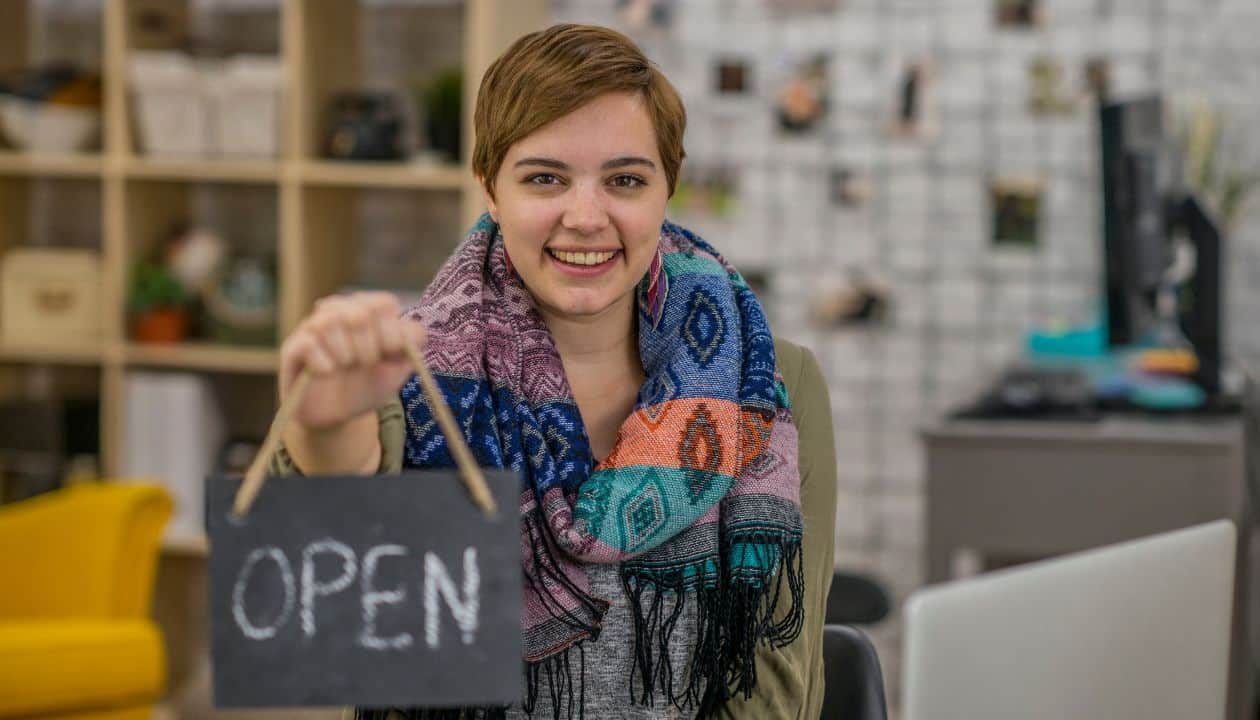 The Popularity of Boutiques in the USA
What sets boutiques apart? Well, it's their attention to detail and commitment to curated choices. They often source their items in limited quantities, giving that exclusivity feeling. Many even support local artisans or crafters, making each purchase feel like you're genuinely supporting someone's passion.
You know, they'll host local events or collaborate with nearby artists. It's all very community-focused. And thanks to online platforms, many boutiques have expanded their reach beyond their neighbourhoods, catering to enthusiasts nationwide.
Types of Boutiques
Now, when we talk about boutiques, it's clear there are many different types. Let's understand more about each one:
Fashion Boutiques: These places are basically shops where you'll find lots of clothes. They hang clothes on racks and place shoes on shelves. They might also have some accessories on the walls or displays. Every fashion boutique has a style it follows. Some might have clothes that give off a bohemian feel. Some might have clothes that remind you of old times, like the 80s or 90s. Others could be all about the latest fashion trends. And then some might have clothes from very famous designers.
Lifestyle Boutiques: Okay, moving on to these. They're places where you can find stuff for your daily life. Think about things you can put in your house to make it look better or fun gifts you can give to friends or family. They also might have beauty products or other items you use every day. The main idea is that they help you find things that make your regular day more memorable.
Artisan Boutiques: These are interesting. Everything you see in these boutiques is handmade. That means for every item you pick up, someone spends time crafting it, paying attention to all the little details. These places show off the work of local artists and crafters.
Food Boutiques are perfect for those who love trying out new and notable foods. They have all kinds of unique food items. You might find chocolates that taste like nothing you've ever tried before. They might have cheeses from different parts of the world. They could also have spices to make your cooking taste better or wines chosen carefully for customers.
Bridal Boutiques: Now, these places are all about weddings. They mainly sell wedding dresses. But it's not just about the dresses. They also have other things brides might need, like accessories. Sometimes, they might even advise about planning a wedding.
Children's Boutiques: Last but not least, these boutiques are for kids. They have clothes for children, toys, and other things kids might like. Everything is focused on younger customers.
So, boutiques are places that offer a specialized range of products and ensure you have a memorable shopping journey.
Boutique Market Size in the USA
Let's talk numbers for a second. The boutique industry in the USA? It's thriving! People genuinely crave unique, personalized shopping experiences. And if you were to trust the data from IBIS World, boutiques, especially women's clothing ones, raked in a whopping $44 billion in 2022.
Top 10 Boutiques in the USA
While there are countless boutiques in the USA, the country also has some large brands that run a chain of such stores. These can be found across the USA; maybe you've seen some too.
1. Opening Ceremony (New York City and Los Angeles)
2. Dover Street Market (New York City and Los Angeles)
3. The Webster (Miami, New York City, Houston, Costa Mesa)
4. Balenciaga – Has 41 boutiques in the USA. Balenciaga is often mentioned as an influential boutique that has inspired others.
5. Totokaelo (Seattle, Washington and New York City)
6. Kirna Zabête (New York City)
7. Maxfield (Los Angeles)
8. Forty-Five Ten (Dallas, Texas)
9. Ikram (Chicago, Illinois)
10. Fivestory (New York City)
Pros & Cons of Boutiques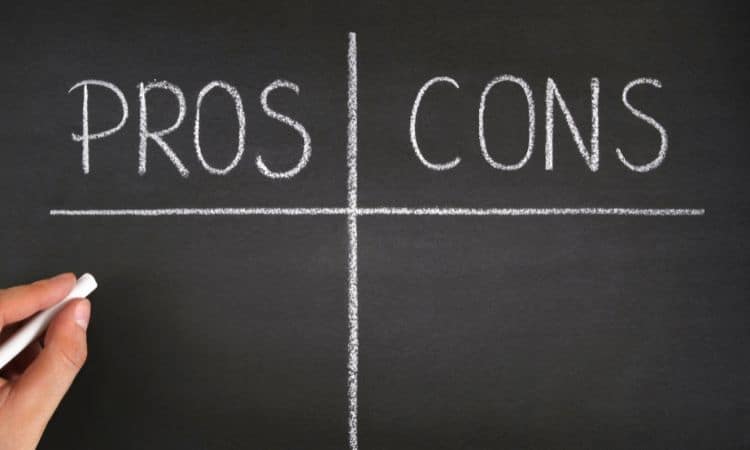 Pros:
Unique Products: Boutiques give you the chance to stock items big chains might overlook.
Personal Shopping: Here, customers aren't just another number. They get individual attention, enhancing their shopping experience.
Specific Audience: Boutiques can pinpoint their target audience and build a dedicated community around their brand.
Support Local: Many boutiques champion local artisans and producers, creating a tight-knit business ecosystem.
Cons:
Costs: As lovely as boutiques are, they can be quite the investment.
Scalability: Expansion can be challenging. Boutiques thrive on exclusivity, which can be hard to maintain as you grow.
Competition: The market is saturated, with many offering similar products.
Market Volatility: Trends shift. Today's hot item might be tomorrow's clearance sale product.
The Online Challenge: E-commerce giants are stiff competitors. They offer convenience, which can overshadow the boutique experience.
Success in the boutique business is about striking the right balance. It's all about clever marketing, choosing the proper inventory, top-notch customer service, and having an ear to the ground to understand what the clientele desires.
Who Shops at Boutiques?
So, who are these individuals who love boutique shopping? It varies depending on the boutique's niche, location, product range, and pricing. A quick rundown:
Fashion Enthusiasts: Those who want to step out looking like they walked off a magazine cover.
Local Loyalists: Individuals who love supporting local businesses and artisans.
The Affluent: Those for whom luxury is a way of life.
Brides and Their Brigades: Wedding preparations lead many to bridal boutiques.
Doting Parents: Seeking unique, quality items for their kids.
Fashion-forward Men: Men are included; many boutiques cater exclusively to them.
How To Start A Boutique Business in the USA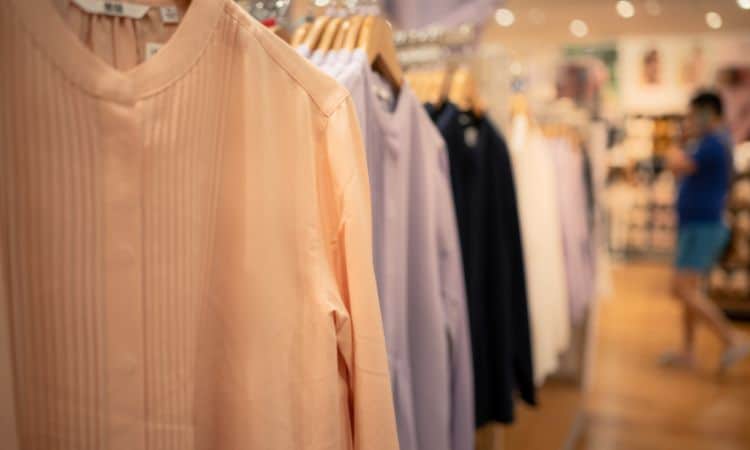 So, you're dreaming about starting your boutique in the USA. Let's have a detailed chat about the steps you should be thinking about:
First and foremost, you need to get your ideas down on paper. Ask yourself, who are the people you want to sell to? What particular thing will your boutique offer that others don't (that's called a USP or Unique Selling Proposition)? And then there's the money part – how will you manage the finances? Where will the money come from, and where will it go?
Location, Location, Location
The place you choose for your boutique is super important. You need to consider how many people walk by that area, what other shops are around, how easy it is to get there, and the type of people who live or work nearby.
Also Read: 10 Best States for Entrepreneurs to Start a Business
All the Legal Stuff
You must remember this! Decide what kind of business you will be (like a private company, partnership, etc.), register the business, make sure you have the right insurance, and understand all the rules about hiring people. Oh, and don't forget the taxes you must pay.
Finding Stuff to Sell
You can only have a boutique with things to sell! So, you have to see where you'll get your products from. Look for suppliers, go to places where business people show off their products (they call these trade fairs), talk to designers, and then buy the stock.
Setting Up the Shop
Once you've got a place, you must set it up. Think about how you want it to look, buy the things you need to display products, put in a sound system to take money from customers (that's the POS or Point of Sale system) and have a way to keep track of what you have in stock.
Telling People About Your Boutique
There is no point in having a shop if no one knows. Create a website, be active on sites like Facebook and Instagram, consider special offers to attract customers, and organize events to get people to visit.
Money Matters
Always, always keep an eye on your money. Consider how much you charge for things, and change it if necessary. As your business gets bigger, think about hiring more people to help.
Talking to Your Customers
This is super important! Always listen to what your customers are saying. Their feedback can help you improve. Be ready to change things based on what they tell you.
Starting a boutique is a big deal, and it can be challenging. Every shop will have its problems. But remember, when there are problems, there are also solutions. Mistakes might happen, but don't let that stop you. Learn from them and keep moving. Running a boutique can be a very satisfying experience if you really commit to it.
How Much Money Do You Need to Start a Boutique in the USA?
Are you considering the money you'll need to open a boutique in the USA? The answer could be more straightforward because the amount can differ for everyone. It all depends on where your boutique is, its size, who you're selling to, and what kind of boutique you want to run. So, let's break it down into parts and discuss it in detail: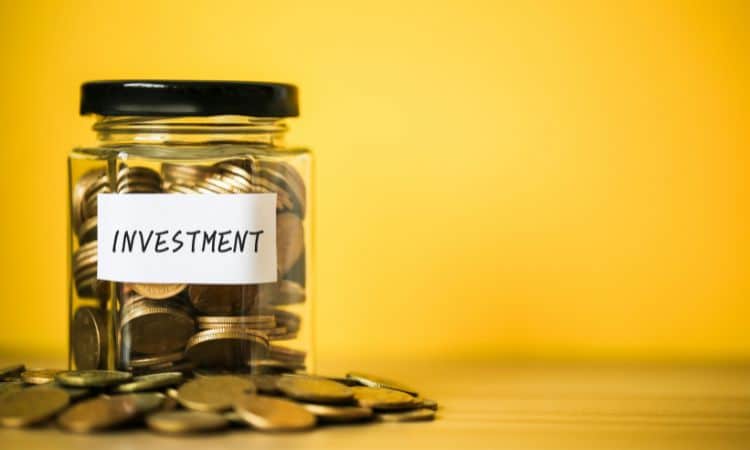 1. Money You'll Spend Before Opening (Startup Costs):
Rent or Buying a Place: Your most considerable cost might be the place where you set up your boutique. The cost can differ based on which city or street you choose and how ample the space is.
Making the Place Look Good (Renovations and Interior Design): Once you get the place, you'll probably want to change its look to match your boutique's style. This could mean painting, changing the floors, or even extensive renovations.
Furniture and How You Show Products (Fixtures and Displays): Things like shelves, places to hang clothes, and signboards come under this.
The Money System (Point-of-Sale or POS System): This is where your customers will pay. So, it includes cash counters, machines to scan products, software to keep track of what you're selling, and devices to accept card payments.
First Set of Products (Initial Inventory): Before opening, you'll have to stock up on the things you plan to sell.
2. Regular Monthly Costs (Operating Expenses):
Electricity, Water, and More (Utilities): Every month, you'll have to pay bills for electricity, water, and maybe even AC or heaters.
Paying Your Team (Employee Wages): If you're not running the boutique alone, you must pay salaries. And don't forget about extra things like taxes or benefits for your staff.
Telling People About Your Shop (Marketing and Advertising): This includes money you'll spend on ads online, posters, and maybe even sponsoring local events.
Safety and Protection (Insurance): Paying monthly or yearly for insurance if something goes wrong.
Government Papers (Licensing and Permits): You might have to pay fees to get all the legal permissions to run your boutique.
Help from Experts (Professional Services): Sometimes, you need help from accountants, lawyers, or other experts.
Keeping the Place in Good Shape (Maintenance and Repairs): Money you'll spend on regular cleaning or sometimes even sudden repairs.
3. Other Costs (Miscellaneous Expenses):
Promotion Materials: Business cards, pamphlets, or booklets telling people about your boutique.
Online Shop or Website (Website Development and Maintenance): There will be costs if you plan to sell online or even have a website.
Safety Measures (Security): This is money you'll spend on things like alarms, cameras to keep an eye on the boutique, etc.
Learning and Growing (Training and Development): You might want to attend a workshop or a course to improve your business or know the latest trends.
Ultimately, it's super important to do a lot of research. Talk to people who sell things, get prices, and speak to professionals to understand how much you'll spend. And always keep some extra money aside for unexpected things or if some costs suddenly go up. It's always better to be prepared!
Wrap Up
If you're considering opening a boutique in the USA, this article should be a complete guide. You can easily open a boutique by carefully following these steps and consulting the right persons for your business needs.