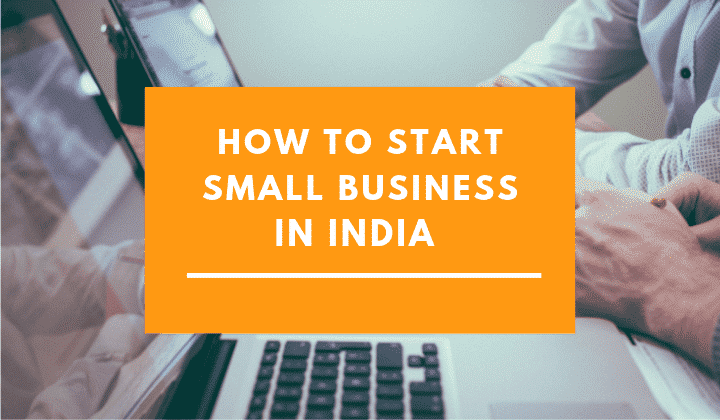 Starting your own small business is a dream for most people in India. Yet, many are not willing to risk opening a business because they fear uncertainties.
Hence, they prefer to stick to the proverbial 9-5 jobs and lose excellent opportunities to test their entrepreneurial abilities and put their skills to more profitable use.
Why Start A Small Business?
There are several reasons you should consider starting a small business, provided you have an excellent business idea for your startup. Every large business house in the world, including India, emerged as a small venture.
Determination combined with the astute use of abilities and resources made it big. Here are some reasons why you should consider starting a business.
India has the world's third-largest number of startups.
The Indian government now provides more accessible and faster licensing for new businesses & startups
Funding for small businesses is readily available from various sources.
Indian universities churn out a staggering five million graduates from various streams every year, making competition for good jobs very difficult.
The Indian society no longer attaches taboos to business. People with own small businesses are as respected as those holding stable jobs.
Given this scenario, let us look at various ways and means to start a new business in India.
How to Start a Small Business in India
I started my first partnership business in 2004, a proprietorship company in 2007, and a private limited firm in 2018. I have enough experience to guide you in starting a small business in India.
The first and most important step to start a small business is having an excellent Business Plan.
What is a Business Plan?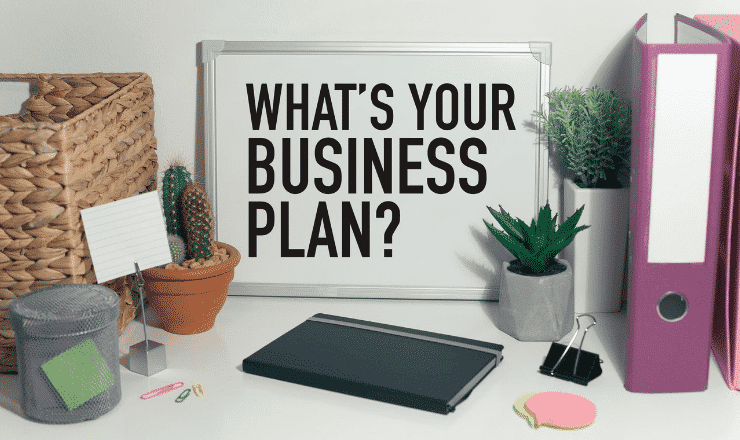 A Business Plan can broadly be defined as a collection of several documents written by your partners and experts in various fields.
A business plan is the blueprint of every venture. It is a guideline about what the business is all about, why this business was chosen, and the objectives it wishes to achieve. It should consist of precise details of various elements that are to be considered before starting a new business.
Read: 8 Steps to Write a Simple but Perfect One Page Business Plan
Essential Elements of a Business Plan
A Business Plan is essential to attract funds from any source. It identifies and addresses several core elements of the business. A good Business Plan will include the following components.
1. Mission Statement: These are a few sentences about what the business is all about and the objectives it aims at achieving.
2. Vision Statement: A good Vision Statement speaks about how the business plans to achieve these objectives and projections for the future.
3. Investment: This section is usually written by the best project writer or financial expert. It speaks about how much investment is needed in the business and the sources from where it will come.
4. Return on Investment: This is a key element of a Business Plan that VCs, crowd-funding platforms or banks, and NBFCs will eye. They want to know how much money you earn from the business. It also shows how much returns they can expect for lending you the money. They will see whether the ROI is sufficient to cover the money they give you.
5. Marketing Plan: All investors will want to study your Marketing Plan. This document speaks of how you will position your business in the market. The branding strategy and niche market. It also speaks of how you intend to get customers for the new company. Also, Marketing Plans include details on keeping customers interested in your business.
6. Advertising Strategy: You need not worry about an advertising strategy while starting your own business. Instead, you can merely advertise the business using free tools such as Facebook Business, Twitter, Instagram, LinkedIn, and YouTube, among others.
7. Distribution Plan: Here, the Business Plan carries details on how you intend to distribute the products and services of your business to the targeted customers.
8. Future Projections: As an owner, you must chart the course of your business over some time. This means that you intend to increase market share and get more profits, diversify the brand, and other related details. Based upon future projections, you will also require an expansion plan. This discusses how you plan to expand the business- such as increasing production or spreading to newer markets.
9. Key Leaders: All investors will want to know about the persons driving the company, their roles and responsibilities, and their expertise in the chosen field of business.
Once all these elements are included, you can look for finances using your Business Plan.
How To Get Finance for Small Business in India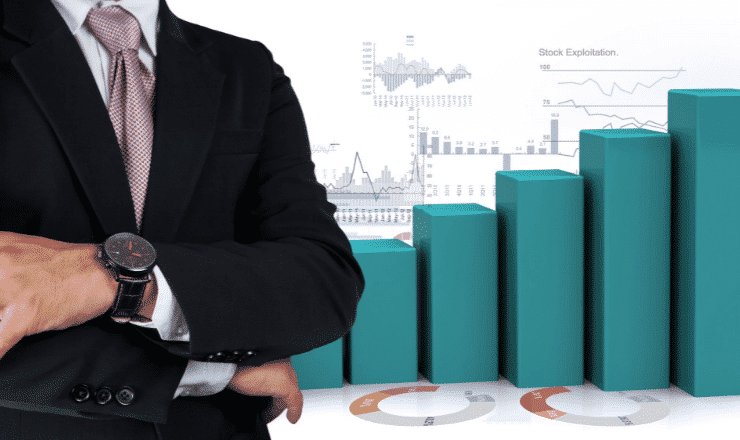 The first requirement for starting a small business in India or anywhere on Planet Earth is the capital. Earlier, most entrepreneurs funded business ventures with savings or borrowed money from relatives and friends. A few availed bank loans, where possible.
Nowadays, you can get finance quickly to start a small business in India in several ways. There are several ways to get finance to start a business.
Funding Options to start a startup in India-
Venture Capital: There are several Indian and foreign 'angel investors' or Venture Capitalists called. These VCs will readily invest in your small business, provided it shows promise of profits and is legitimate.
Crowd Funding: Till a few years ago, Crowd Funding was unheard of in India. Now, there are many good crowdfunding platforms based in India and abroad. All you need to do is join one and propose your business idea. They will collect money from public members on your behalf to set up a business.
MUDRA Bank: The Indian government offers short, medium, and long-term loans to new and existing businesses under a scheme called Micro Units Development and Refinance Agency (MUDRA) Bank. This is not an actual bank. Instead, it is a scheme under which participating banks and Non-Banking Finance Companies (NBFCs) lend you money on soft terms to start a new business in India.
Cooperative Credit Societies: Countless cooperative credit societies lend small amounts to people who wish to start their own business in India. The price ranges from Rs.50,000 to Rs. 100,000 depending upon your venture.
Self Help Groups: Nowadays, Self Help Groups or SHGs also lend money to start a small business. Generally, business loans from SHGs are available to people of a specific community or a particular geographic location.
Also Read: Top 20 Venture Capital Firms in India
Small Business & Indian Women
As part of women empowerment and promoting financial gender equality, the Indian government loans small business startups in India, especially for women who wish to start a small business.
These loans can be availed from MUDRA Bank, specific Public Sector Undertaking (PSU) banks, and their counterparts in the private and cooperative sectors. Credit societies and SHGs also offer business finance for women entrepreneurs to help them establish a company.
Generally, finance is available for female entrepreneurs belonging to an economically weaker section of the society, socially underprivileged classes, widows and war widows, and women who are heads of family and have no male member to take this responsibility. Further, licensing procedures for women entrepreneurs are also more accessible now.
Also Read: 15 Most Successful Indian Startups by Women
Licensing for Small Business in India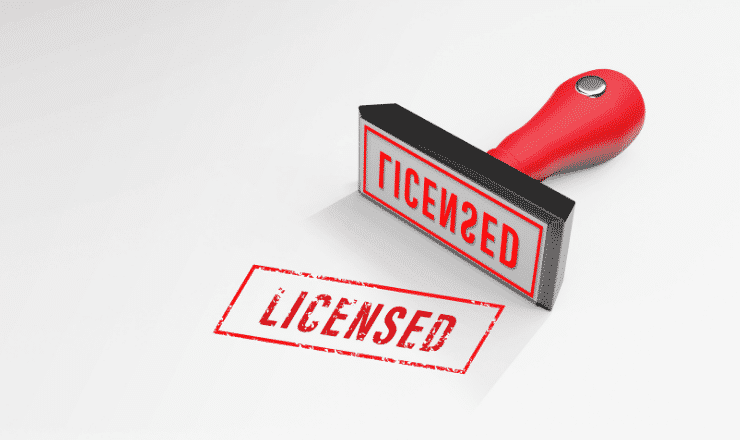 Talking about licenses, the Indian government has overcome hurdles for almost every business to get the required documentation to start a small business. You can get a license for your business online through registered and reputed law firms that offer the service for reasonable charges or yourself.
>> You can get a municipal or gram panchayat permit from the local civic body to legitimize your business. However, home-based businesses in cities may face difficulties getting a municipal permit or 'gumasta' as it is called in some places. This is because housing societies may not give you the required No Objection Certificate (NOC) to register a home-based business if you live in a residential building or housing complex.
>> However, you can easily overcome the problem by registering the business with the Ministry of Corporate Affairs (MCA). You can do so easily online or seek the assistance of a registered law company to complete licensing formalities.
>> Certain businesses require specific licensing nowadays. For example, if you plan a food production business from home like making jams and sauces or providing full meal 'Tiffin' services, you will need a permit from India's Food Safety and Standards Authority (FSSAI).
Legitimizing your small business is essential. It helps you get finance, open a current account with a bank, and ensure the venture against fire, natural disasters, and other losses. A legitimate business means you are shielded against lawsuits and prosecution for running an illegal enterprise.
Types of Small Business Registration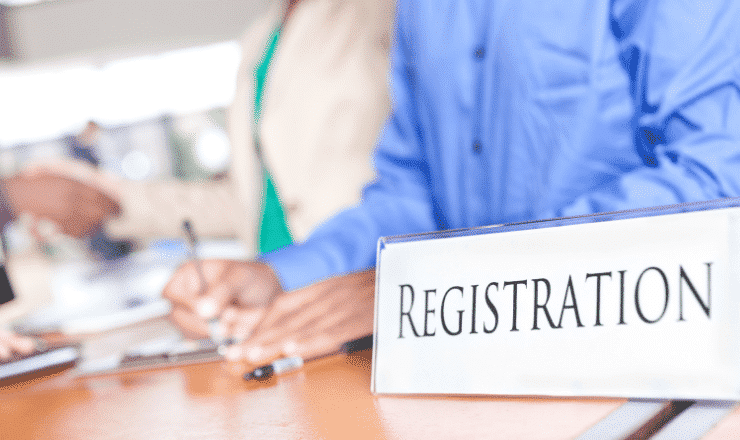 As we mentioned earlier, MCA offers a variety of registrations to start your new business. You can opt for any of these.
1. Proprietorship: This is ideal for registering the business under your name. It means you are the owner of the company and responsible for its conduct, profits, losses, and liabilities.
2. Partnership: As the term implies, a partnership business includes you and other partners. Like proprietorships, you and your partners are responsible for the company's conduct, profit sharing, losses, and liabilities.
3. One Person Company (OPC): This business registration is the latest to be announced by the Indian government. It allows you to register a Limited Liability Protection (LLP) business under your name.
4. Limited Liability Partnership: LLP is also a new licensing system allowed by the Indian government. It allows two or more partners to register a business with limited liability protection.
5. Private Limited Company: Private Limited Company is best suited for most small, medium, and large businesses. It allows you to define profit sharing and liabilities, responsibilities, and roles of every partner or family member.
6. Public Limited Company: This is not useful while starting a small business. Public Limited Company is usually a designation that only huge companies who offer shares to the public and want to be listed on the stock exchange can take.
7. Useful Documents To Start A Small Business in India
8. Director Identification Number: This is an eight-digit unique identification number that identifies you as the Director of the business. There can be more than one director for your business.
9. Udyog Aadhar: Since 2015, the Indian government has offered Udyog Aadhar for people who wish to set up a business in the Micro, Small, and Medium Enterprises (MSME) category. You have to apply online and need an Aadhar card.
10. Permanent Account Number: Every business in India needs its Permanent Account Number to open a business. You may hold your PAN. Yet, you will need a separate one for your business and complying with tax laws.
11. Goods & Services Tax Registration: Businesses involved in manufacturing or sales of products and services require Goods and Services Tax (GST) registration.
12. Digital Signature Certificate: You will require a Digital Signature Certificate (DSC) to conduct online transactions with various Central and state governments departments for the small business. This can be availed through DSC vendors authorized by the Indian government.
13. Article of Association: An Article of Association (AoA) is essential for partnership businesses. It certifies two or more persons as partners and outlines their investment, roles, liabilities, and other essentials for compliance with the law.
14. Memorandum of Association: Memorandum of Association or MoA is again related to partnerships and deals with the conduct of each partner and the business itself.
Additionally, you may opt for additional documents such as municipal licenses to do business from particular premises and registration of office and manufacturing premises. Another essential requirement to start a new business is a bank account.
Also Read: How To Start A Franchise Business-A Step By Step Guide 
Current or Business Account to start a business
All PSU, private and cooperative banks in India offer the Current or Business Account facility. This account is held in the name of your business. It allows you to make and receive payments from your business issue Letter of Credit and other essential documents required for many financial transactions.
Depending upon your company's financial standing, a bank can decide to offer you an Overdraft facility. This means the bank will honor a payment even if your Current Account has insufficient funds at a particular time.
Banks charge an Overdraft Fee for the facility. It is given solely at the bank's discretion and is not a right of the customer. You can refer to a good guide on selecting a bank for opening an account.
However, there is one fundamental necessity for every business before we can get finance, documents, and other paraphernalia. And that is a good business plan.
Additionally, you can take more steps to grow a small business.
Website & Online Presence for the Business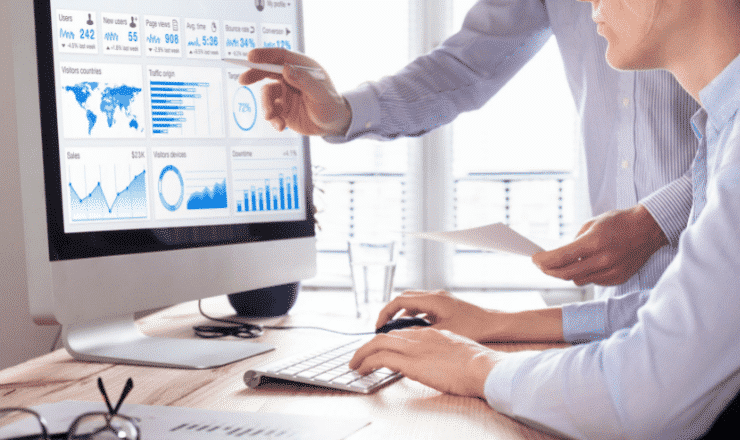 Today, it does not take much to take your business online. Registering a domain name for the website, web hosting, and designing of your website does not cost more than Rs. 10,000.
Having a website has several distinct advantages: Attracting customers and accepting orders online. Also, your business will be noticed across the world.
As mentioned earlier, you can also go online through Facebook, Facebook Business, LinkedIn, and other platforms. You can also list your business on Google My Business and other local business directories.
If you are selling a product online, sign up with major online stores like Amazon and Flipkart as a vendor.
Other Requirements for Starting a Business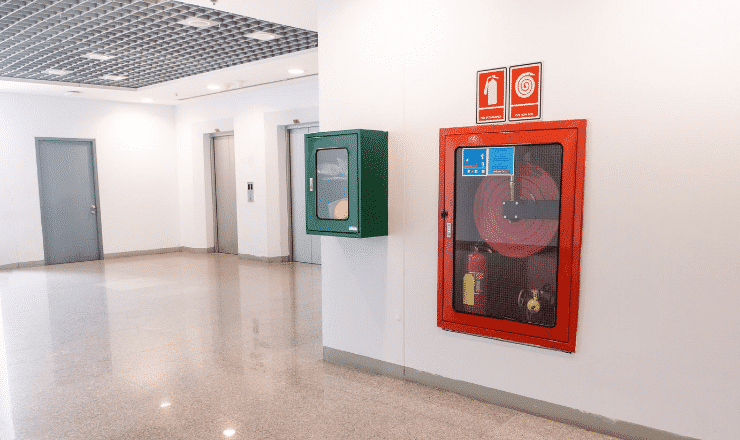 There are other requirements to be taken into consideration to start your own business. However, you need not be unduly concerned about these unless it directly impacts your business.
Fire Safety Permit: If your business involves manufacturing any sort, you will need a permit from the local fire department. The license certifies that your premise is fire safety compliant.
Labor Permit: Government laws make it compulsory for some businesses to hold labor permits. This means you can recruit laborers or workers of a specific category.
Accident Insurance: Depending upon the nature of your small business, you might have to provide coverage for workers insuring them against accidental injuries, disabilities, and death.
Employees State Insurance Scheme: Once again, depending upon the nature of business and number of employees, you may have to subscribe to the Employees State Insurance Scheme, a government-sponsored fund for healthcare.
Provident Fund: Employees Provident Fund Organization administers this scheme under the Indian government. Under new laws, the government will contribute part of the money to a PF account where the employer and employer jointly deposit cash using direct salary debit.
Special Precautions: Child Labor in India
This is another crucial precaution to take while starting a small business.
India has stringent laws against employing underage workers in a multitude of jobs. Therefore, ensure that you do not hire anyone below the legal working age for your nature of the business. The lower age limit varies according to business.
Employing underage workers is okay because it helps them rise above poverty and meets the financial needs of their families.
However, various laws come into play while hiring underage workers. Firstly, they cannot be made to work at jobs deemed hazardous bylaws.
Secondly, the number of hours you can make an underage employee work is limited under various rules and acts. Thirdly, you have to provide educational facilities to any underage workers you may employ for your small business.
Examples of Successful Businesses in India
Several glittering examples of small businesses in India that made it big. Today, these businesses have graduated into full-fledged business groups.
Tata & Sons: This giant Indian conglomerate traces its history to the 1800s. The founder Ratanji Dadabhoy Tata imported opium from China when the business in this drug was legitimate. The Tata family later entered the cotton trade and manufacturing, among other companies, thus becoming one of the wealthiest Indians in today's era.
Nirma Group: Began as a door-to-door business by Karsanbhai Patel, selling detergent powder at Rs.3 per kilo when the market rate was about Rs. 13.
Reliance Industries was launched by founder Dhirubhai Ambani with a capital of Rs.15,000 only, though the amount held much value in those days.
Dabur India Ltd: The brainchild of an Ayurveda doctor, SK Burman from Kolkata, wanted to provide cheap herbal medicines for economically underprivileged people of Bengal.
Sanjay Ghodawat Group: Began as a cottage-based manufacturer of 'gutka' or a chewable tobacco product in the 1980s under Sanjay Ghodawat. Today the group is a major in solar energy, food products, and education, among other sectors.
Also Read: 10 Successful Indian Startups Started by Couples
In Conclusion
Here the ultimate guide to smoothly start a small business in India ends. Once you have the required documents in place, you can seek funding.
However, it is vital to remember that attracting capital is no child's play. You have to ensure your business is innovative. Generally, funding is not available for copycat businesses: they show no promise of revolutionizing a market.
Before you venture into your small business, make sure you have the skills required for the venture. For example, if you make excellent beauty products at home, it is best to venture into this business on a slightly larger scale.
We recommend you study the market for products and services you intend to offer. This will help you know beforehand where to position your brand. Proper branding is as vital as the quality of your product and service.
A wrongly branded product can land you in financial doldrums and sound the death knell of your small business in India.
With some skills and proper documentation, you can attract funding for your business. The list of documents and permits may sound daunting to anyone. Yet, getting them is relatively fast and straightforward. Hence, you can safely consider starting your small business in India.