Did you know that you can make some money simply by entertaining yourself? Yes, that's possible. Because there're 30 apps and games that pay you to entertain yourself.
Millions of people worldwide are using these cash app games to instantly earn PayPal cash.
These apps and games pay you in different ways. Some apps and games pay instantly to PayPal. Others also offer direct bank transfers.
While some allow you the option of getting cash rewards or free shopping coupons on some of the biggest online stores, such as Amazon, Walmart and Target, to name a few.
Getting started is very simple. You must look for these apps on the Google Play store or Apple store and download them.
Some of these game apps that pay instantly to PayPal also carry ads. You can view those ads and get fantastic discounts too.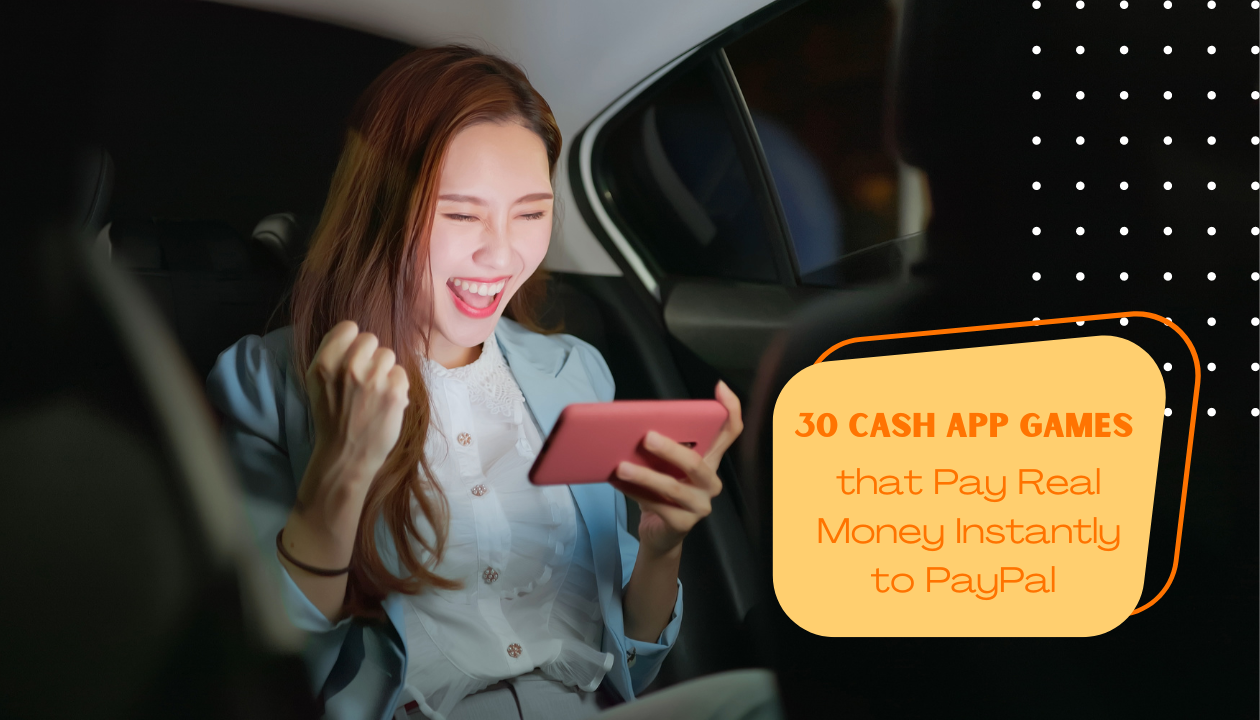 If this sounds interesting, look no further. Because in this article, I will discuss the 30 best apps and games that pay instantly to PayPal, send cash to your bank, or reward you with free shopping vouchers.
30 Legit Cash App Games that Pay Real Money Instantly to PayPal
This list of the 30 best PayPal games and apps contains those you can download on Google Play and Apple Store. However, you will need a compatible smartphone to use these apps because some older versions of Android may not support them.
Here is a list of genuine apps and PayPal games for actual money transfers. All these games and apps are free to download and use.
1. Mistplay
You can play a lot of online PayPal games for cash with Mistplay. Most of the games on Mistplay allow you to win gift cards as your rewards.
You can participate in these games to win shopping coupons on Amazon, Google Play or even a virtual Visa debit card. You don't have to pay anything to use the apps or join in the games.
They also have a chat feature you can use if you encounter problems getting your money or using the app.
The chat feature also allows you to connect with other Mistplay users. It's possible to create your avatar with the app to earn money by playing games on PayPal.
2. Lucktastic
Lucktastic provides a virtual scratch-off ticket. Once you download this app, you will get free scratch-off tickets on the app for $5,000 to $10,000.
When you win any cash prize, all you need to do is redeem it and get the money through your Dwolla account.
If you don't win cash prizes, you can still play different games and earn many points with Lucktastic. And these points are worth cash.
You can redeem these points when you have enough to get free shopping coupons on Amazon, Restaurants.com, and other famous online stores and restaurants.
3. Gamehag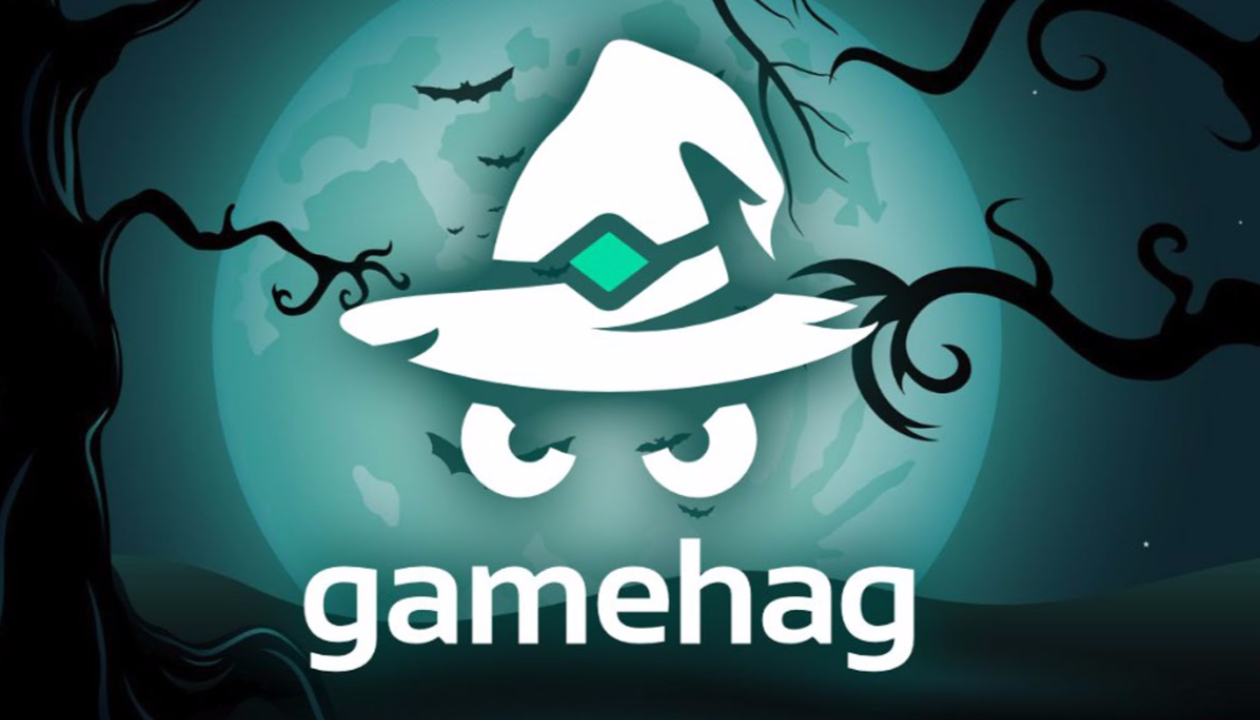 Gamehag allows you to play free online games and collect something they call as Soul Gems. These Soul Gems are worth cash.
You can use them for getting Robux points, Steam Wallet or even a prepaid MasterCard as well as shopping vouchers.
If you don't wish to play games for any reason, there're countless other tasks that you can perform on Gamehag and earn points that are redeemable for these rewards.
4. Lucky Level
With Lucky Level, you get free scratch cards. They also have a spinning wheel which offers you a chance to earn a lot of money. Once you download Lucky Level, you will receive free scratch cards. Using these daily scratch cards, you can win up to $1,000 every day.
You can also spin the lucky wheel and win cash prizes or enter their daily raffle to win cash prizes. You'll get new scratch cards thrice every day.
Additionally, you can up the earnings by competing with other members on their leader board.
5. Wizard of Oz Slots
Wizard of Oz Slots is a game app. The game revolves around the plot of the movie and novel, Wizard of Oz, where the star Dorothy magically leaves Kansas and lands in the mythical land of Oz.
She tries to get back home with the help of other characters, including the Tin Man, Cowardly Lion, and Scarecrow.
You can help Dorothy get back home by play playing the game on the app. By playing the game, you can win thousands of points every day and also participate in the slot machine game on the app to win cash prizes.
6. Game of Thrones Slot Casino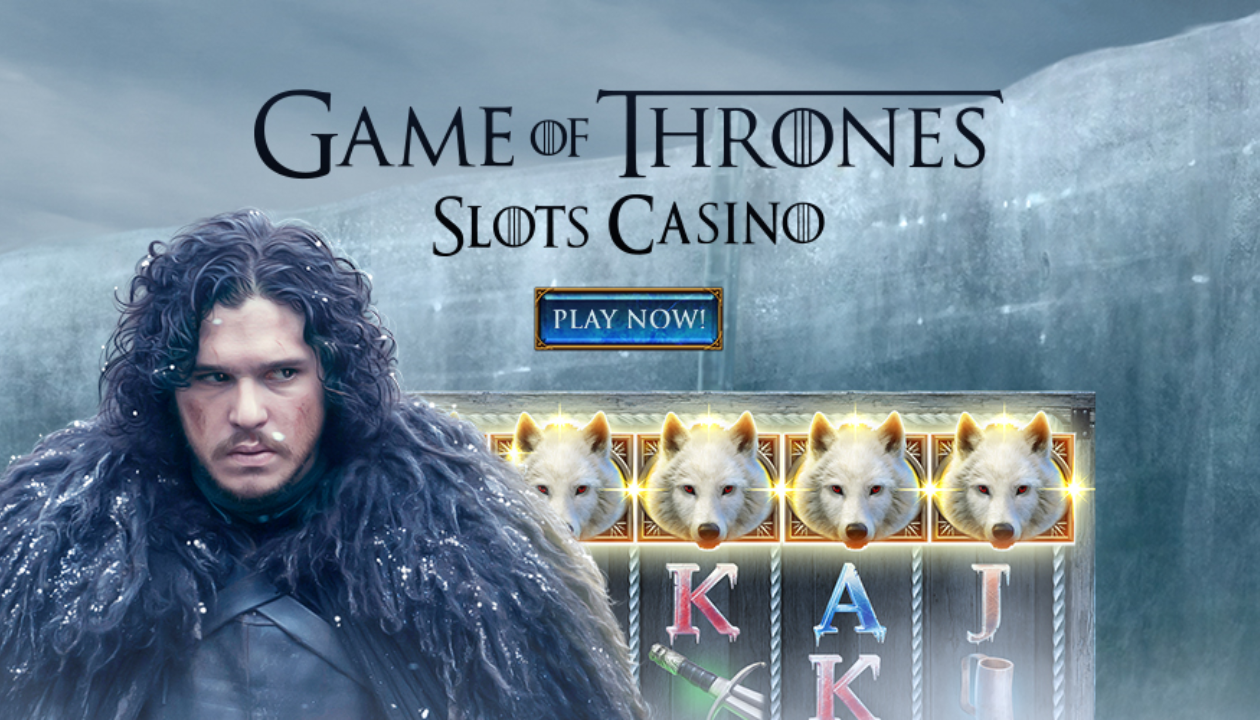 The Game of Thrones Slots Casino is an app where you can spin slot machines and try to win the Iron Throne. You must overcome various hurdles and hazards to win this prize.
And they also have a casino-style machine game that allows you to win cash prizes daily with the points you earn from playing Game of Thrones.
These points are redeemable for instant cash through your PayPal or even shopping coupons in large online stores.
7. My Konami Slots
My Konami Slots is an online casino-type app where you don't need to pay money. Instead, you can win free coins by playing certain free games.
And these coins can be used to play casino-style games that feature on the app.
If you're lucky, it's possible to win up to $100 daily or, sometimes, even more through raffles.
However, this app comes with an age restriction. This means that persons above the age of 18 only can use the app.
8. Willy Wonka Slots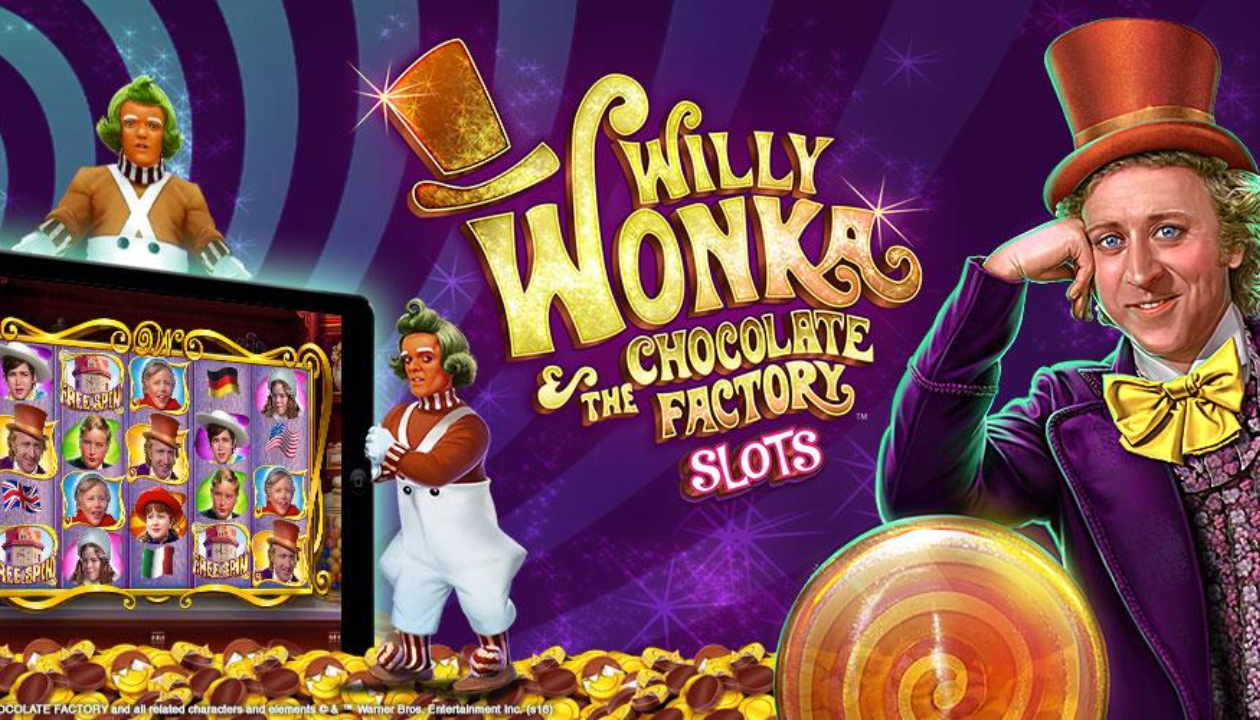 Willy Wonka Slots is also a casino-style app. Here you can play a lot of games for free. You have to create your own garden with the Wonka characters that appear on the app from the cast of Willy Wonka and the Chocolate Factory.
You can spin the casino machines to find the best seeds for your garden. And these seeds are worth credits and points that are redeemable for cash. 
9. DoubleDown Casino Slots
Yet another casino-style app is DoubleDown Casino Slot. As a matter of fact, DoubleDown Casino Slots calls itself the world's single-largest social game app.
They have over 100 casino-style machines, including vintage and classical types, to the latest modern ones that feature in Las Vegas casinos.
You can play any casino game here, such as Poker, Blackjack, Roulette, and others, and win attractive cash prizes. However, fees are applicable to play here.
10. Zynga Poker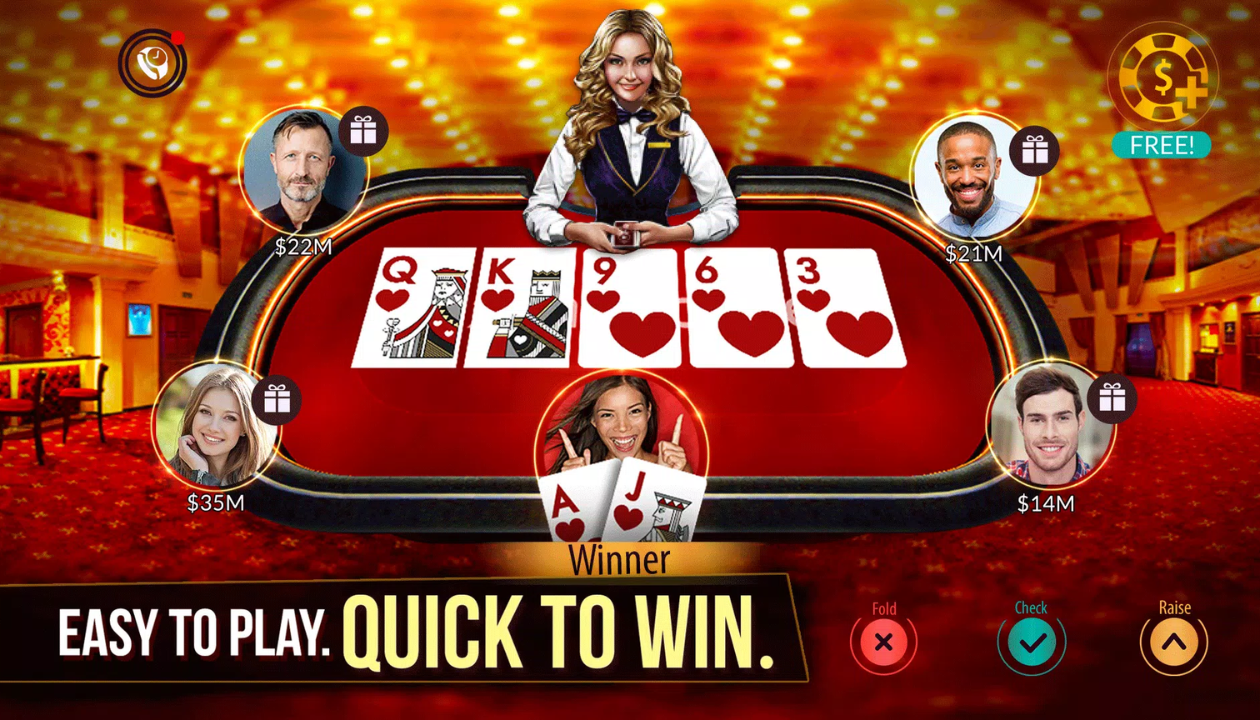 Zynga Poker prides itself as one of the world's most famous online poker games. They have virtual tables on the apps. You can play Poker tournaments here to win cash prizes and jackpots.
This isn't an app where you can play for free, so be careful about your expenses. You can challenge other Poker players and win large cash prizes if you're an expert at the game.
11. InboxDollars
If you're looking at earning cash with minimum effort, download the InboxDollars app. This is an online survey community where you can earn real cash.
Besides superb online surveys, you can earn points for doing other tasks such as watching videos, playing video games, reading advertisements, and completing other simple tasks.
InboxDollars awards you specific points for each task you complete through their app. And you can redeem these points when they're worth $30.
You can ask for cash payout through PayPal or bank transfer or request free shopping coupons on Amazon and other large online stores. The best part of Inbox Dollars is that they give you an instant cash credit of $5 when you sign up on their app.
12. MyPoints
Another superb online survey community that you could join is MyPoints.
Here too you get points for completing their online surveys and doing other tasks such as playing free video games, watching advertising videos and responding to questions from other community members.
MyPoints pays you through PayPal. The app enables you to earn money in several ways. One of them is to shop through the app.
When you make your first purchase online through MyPoints worth $20 or more, you get a free Amazon shopping coupon worth $10.
And they also provide a $5 bonus when you simply signup to become a member of their online survey community and complete at least five surveys.
You can request a payout on accumulating points worth $30 through PayPal or bank transfers or deposit in your prepaid debit card. They also provide shopping vouchers on Amazon, Walmart and eBay among other online stores.
13. Swag IQ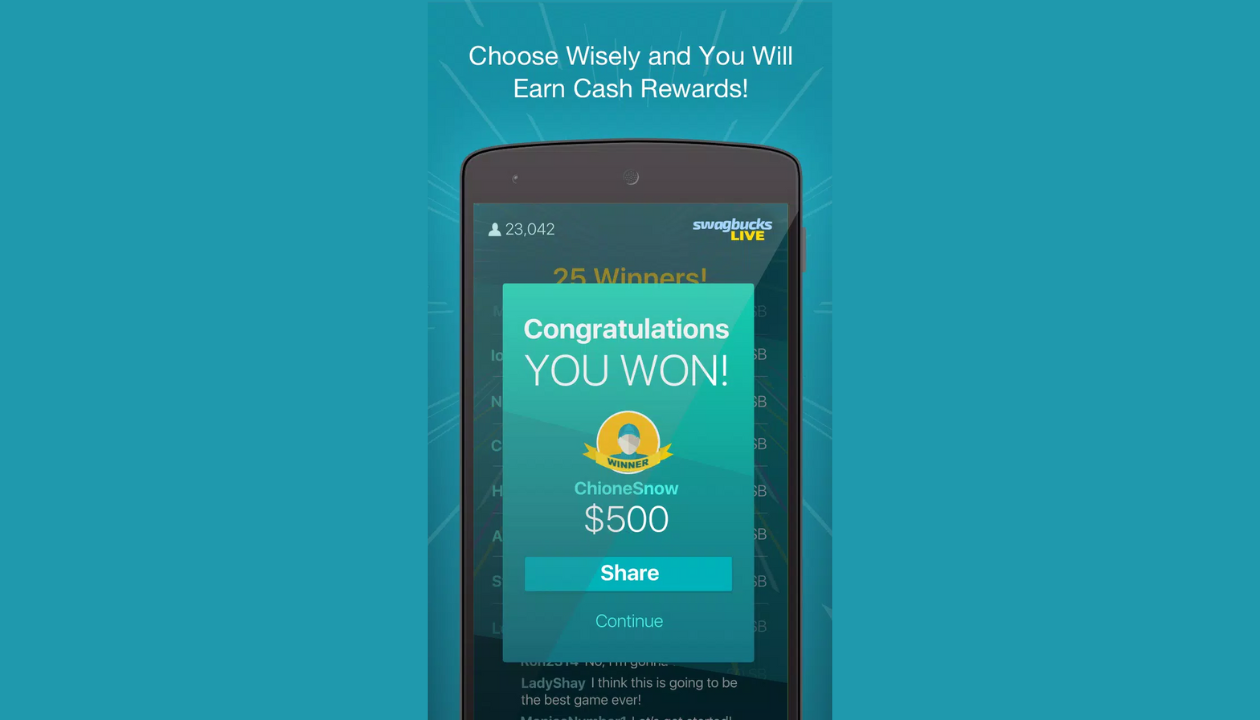 SwagIQ works with quiz contests. You will have to answer various trivia questions through this amazing app.
Usually, they have multiple quiz contests during the day. If you win any cash, you can request a payout through PayPal, which is given instantly. And if you don't win a quiz, there's nothing to worry about.
You get points for answering each question correctly. You can use these points to get second chances while playing more quiz contests. This is also a superb app to increase your general knowledge and test your IQ.
14. Bananatic
Bananatic is an app where developers of various online games put their creations to the test. You'll have to play an online game solo or with other players and win points. Because these are beta versions, you get points for every game you play, regardless of whether you win or lose.
You can use these points for various purposes, such as redeeming them for cash or shopping vouchers or buying paid online games.
15. PerkTV
PerkTV is very popular in America. The app gives you different ways to earn points that translate as money.
You can watch videos, enter quiz contests, play games, search for shopping items, and write reviews.
For each task you complete, PerkTV credits some points toy tour account. However, these points are worth a fraction of a Dollar only.
But that's nothing to worry about since the more you play, the more fractions you collect to make a sizeable amount of money.
As a matter of fact, doing tasks on PerkTV requires little effort. They pay instantly via PayPal or give you free shopping coupons for your efforts.
16. CashCrate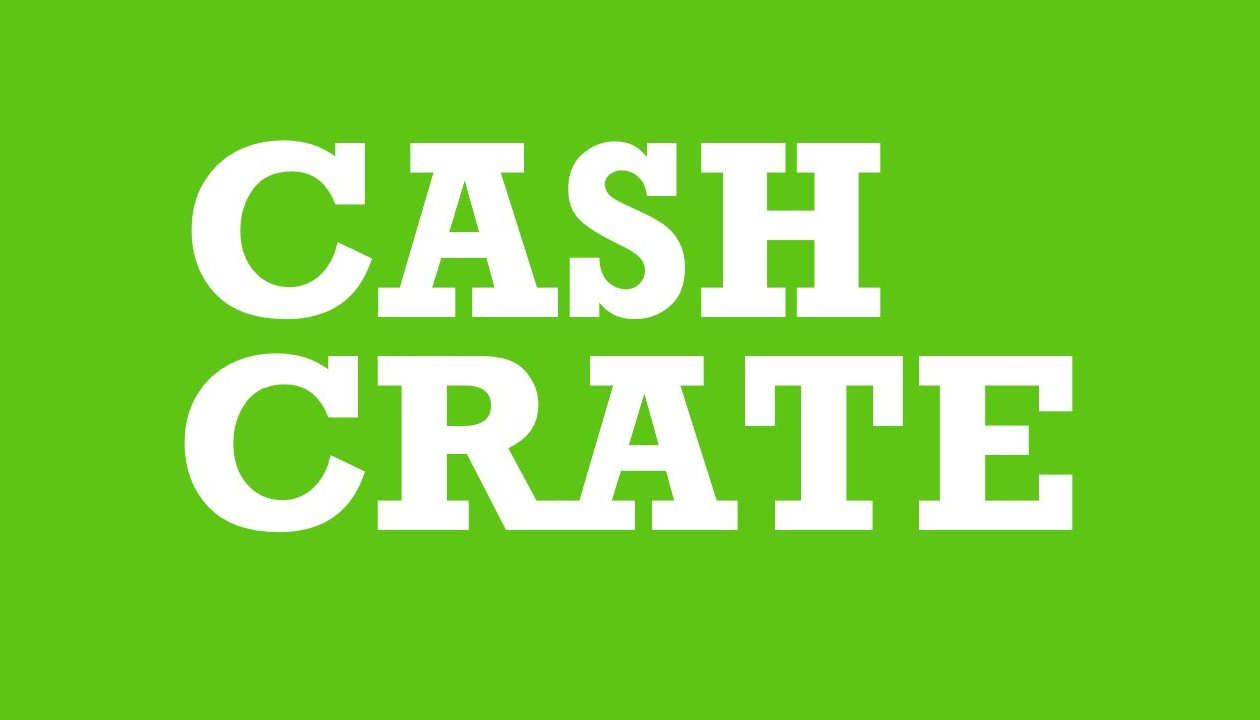 If you're keen on completing online surveys, playing video games, writing reviews and completing other simple tasks.
They award you points for every task you complete successfully. And once you have points worth $10, you can seek a payout.
CashCrate pays you through PayPal or bank transfers. You can also redeem points for shopping vouchers. CashCrate provides online surveys and other tasks through very reliable companies only. Therefore, you can be assured of the payment for all your efforts.
17. VeryDice
VeryDice is a free mobile app. As the name suggests, it's a dice game. You can get a specific number of free dice rolls every day. And when you roll the dice, you get a certain number of tickets.
These tickets are worth real cash. You can request them for a payout through PayPal, Skrill or other payment gateways. This is a no-frills app, meaning that it's very simple to use and has no hidden terms and conditions. 
18. HQ
If you have enough general knowledge and would like to put it to use by answering trivia questions, then HQ is just the right app to earn instant money through PayPal. The app holds live trivia game shows every day.
These are at 9pm Eastern Time and 3pm Eastern Time. All you need to do is answer all the 12 questions correctly to win a portion of the grand prize, along with other winners.
Their daily prizes are worth $5,000 of which you can get a slice if you're among the ones that answer all the questions properly.
And on Sundays, they have a bigger prize of $25,000. Occasionally, they also have trivia quizzes featuring prizes worth half a million Dollars.
19. PCHGames
The Publishers Clearing House (PCH) offers an app where you can get scratch cards to play instant games and win cash prizes worth $2,500.
Games available on their app include Mahjong, Solitaire, Blackjack, and many more. You get tokens for each game you win.
And these tokens are useful to enter a lotto which they hold monthly. If you're lucky, you can win the lotto with a cash prize of $1 million.
You can also redeem your points for free shopping vouchers and other merchandise if you wish.
20. Long Game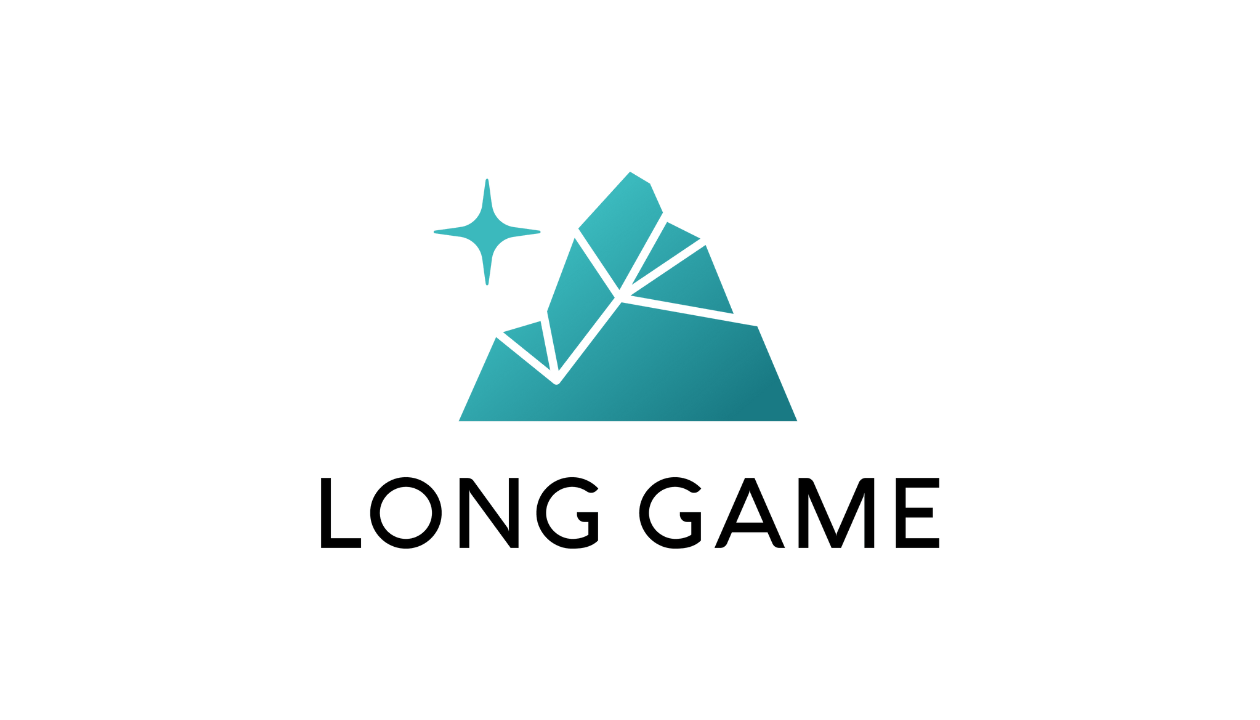 Long Game is an app that helps you both save and earn money. You can decide how much money you wish to save every payday. And when you keep the money aside, it goes into your bank account as savings.
To do so, you've to link your bank account with the app. For every deposit you make, you get free tokens to play games.
And these games help you earn points that're redeemable for cash. The money you save through Long Game belongs to you as it goes into your savings account.
The account is also insured by FDIC, so you don't have to worry about losing it.
21. Brain Battle
Brain Battle claims it has given away thousands of Dollars as prize money to winners of its games through its app.
According to their official website, Brain Battle gives these cash rewards by sharing their advertising revenue with a single winner. All you have to do is download the free app and play games to collect your tickets.
At least one ticket is necessary to enter their raffle draw, which is held regularly. And if you have more tickets, you have higher chance of winning the jackpot.
Therefore, play more games to collect lots of tickets. They pay your money instantly through PayPal.
22. WorldWinner
Arcade games, card games, multiplayer games and lots more are available on the WorldWinner website and app. To play these games, you'll require superb gaming skills.
Because winning money means you've to successfully compete and win games against several real-life people in all parts of the country.
Some common games on WorldWinner include Bejeweled 2, Jeopardy, Wheel of Fortune, Tetris, Spades, and Scrabble. However, playing games on World Winner isn't free. You have to deposit $5, $10 or $20 to begin playing the games.
23. Verasity Gamestore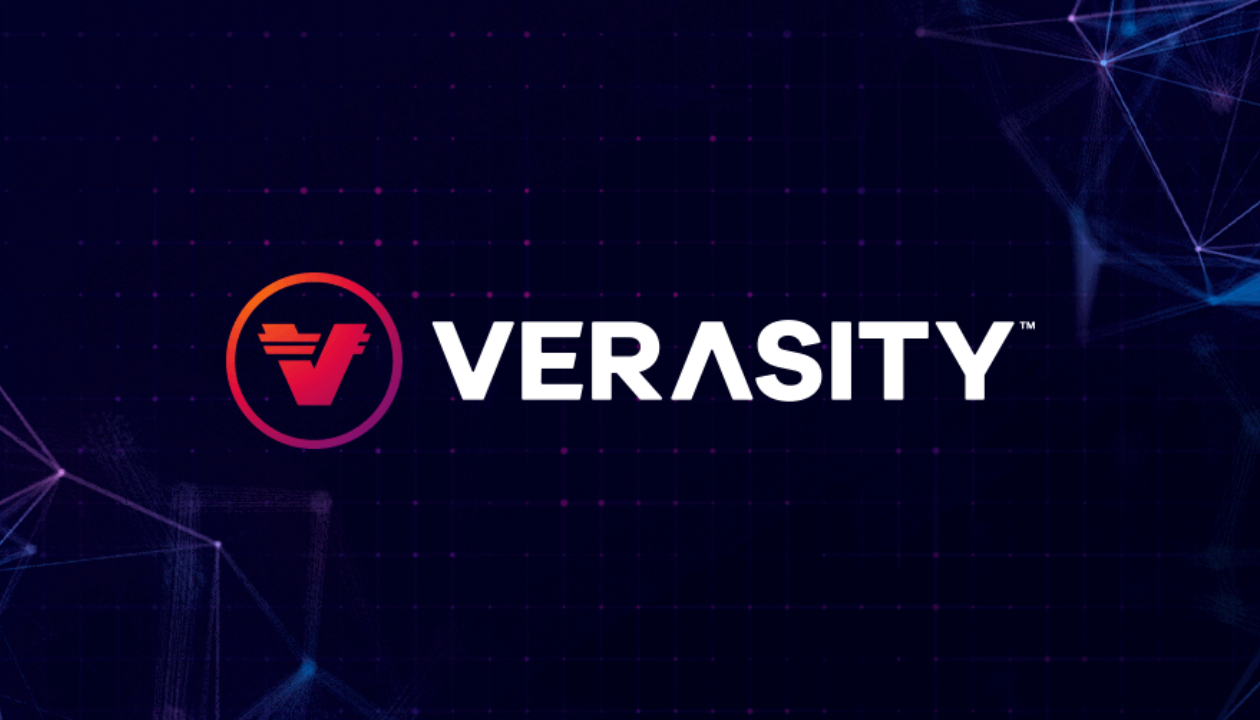 You will be rewarded with tokens for every minute you play games on Verasity Gamestore. You can redeem these tickets for Amazon shopping vouchers and other rewards. There're thousands of games available on this app.
Therefore, you can play games of your choice. Their games are also in various genres, so you can select the ones you're comfortable playing.
You can play as a solo player or even try a multiplayer game. Additionally, you can create tournaments and invite friends to play. You get tokens that translate as cash for all these activities.
24. Swagbucks
Any mention about apps and games that pay instantly to PayPal would be definitely incomplete without the mention of Swagbucks.
Actually, Swagbucks is completely legit and one of the world's largest online survey communities. Here you can complete very interesting online surveys and win SB Points.
These points can be redeemed for cash through PayPal. Additionally, you can also play games, watch ads and write reviews or even refer someone else to become a member of the Swagbucks community.
This app operates worldwide. You can make a sizeable amount of money if you're a regular on Swagbucks.
25. Fetch Rewards
Fetch Rewards is an app of a very different kind that pays money to your PayPal account instantly. What you have to do to earn such cash?
The answer is simple. You need to scan all your grocery receipts from any store and upload them on this app.
As a matter of fact, you can also take pictures of these receipts through the app.
It doesn't really matter from where the receipt is, because Fetch Rewards will give you cashback on all grocery spending. They reward you in points which translate as cash rewards.
You can also get free shopping vouchers for top online and offline stores, including CVS Pharmacy, Target and Amazon.
You need a minimum of 3,000 points which equals $3 to seek a payout. Alternatively, you can also donate your points to American Red Cross as charity.
26. Rakuten
When you shop through the Rakuten app, you get instant cashbacks in your account. They offer very high cashbacks on your grocery and other bills as long as you use the app to shop from your favorite store or the ones they support.
When you sign up for Rakuten, you get a free $10 worth shopping voucher for Walmart or a $10 cashback bonus deposited on your app and used to cash out later.
You can shop from over 2,000 online stores and about 100 physical stores to earn such cashbacks. And the free Walmart gift card will be given after your first purchase through the Rakuten app.
You can request a payout through PayPal or direct transfer to your bank or even a check that will be sent by mail.
27. Nielsen Computer Panel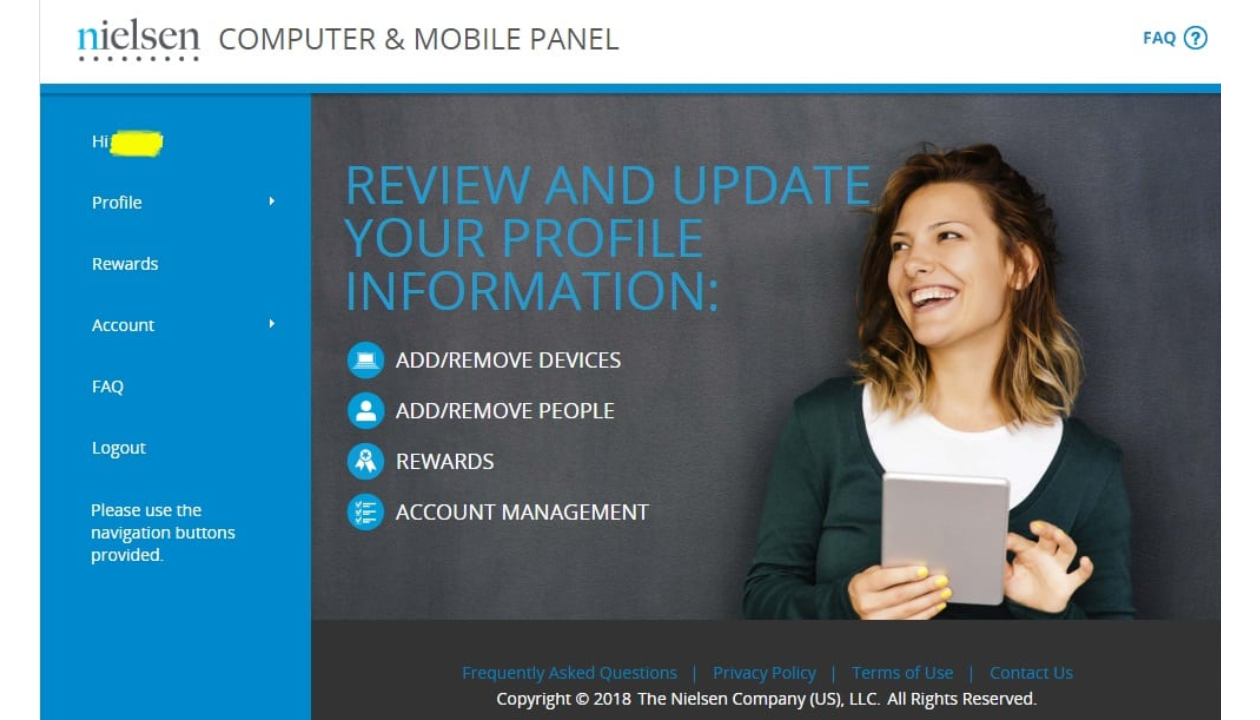 Nielsen Computer Panel is another app that pays you money instantly through PayPal. This app comes from one of the topmost market research companies in the world- Nielsen Research.
Once you download the app, register to join their online survey community. Nielsen Computer Panel provides longer surveys that fetch you several points.
For example, some of their surveys fetch you as much as 5,000 points. You can seek a payout when you collect $10 worth points.
They also have points for reviews of products and ads. This is one of the best apps to make money on the side.
28. FeaturePoints
The FeaturePoints app is all about learning how to use new apps and write their reviews. This app is available for both Android-based smartphones and iPhones.
To earn points, you have to download apps from their partners and try them out. And you've to provide a small review based on your experience.
FeaturePoints rewards you by paying instant cash to PayPal, free shopping vouchers for Amazon and Xbox credits to get free games. They also have a referral program that helps you earn more points.
29. Toluna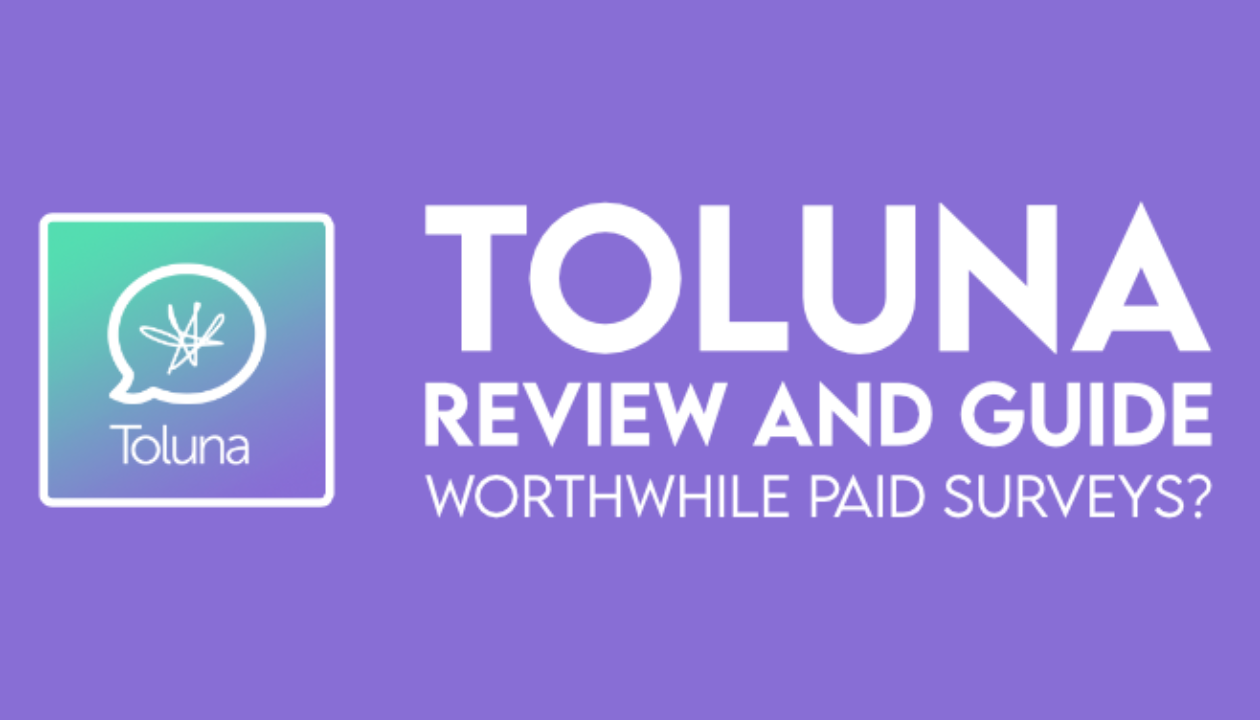 Toluna is one more famous online survey app that features games, ads, videos and other tasks. You can download this app on an Android-based smartphone or iPhone.
As a matter of fact, Toluna operates in several countries around the world. Once you register and your application is successful, you will get daily updates about new surveys on the app.
Completing these surveys fetches you points that're redeemable for cash through PayPal. Or you can get free shopping vouchers for top stores such as Amazon, Walmart and Target.
30. Survey Junkie
Survey Junkie is also a very popular app in America. It's an online survey community. That means, you'll earn points for every survey you complete successfully.
Additionally, they also have games that you can play to earn points.
Other activities to boost your income from Survey Junkie include writing reviews, answering questions from other community members, watching videos and reading short ads.
You can get a payout on collecting $5 worth of points from Survey Junkie. This is a very user-friendly app and hence, very popular in America.
Beware of Frauds
This list of 30 apps and games that pay instantly to PayPal is based on different reviews and popularity. All these are legit apps. However, quite a few apps crop up suddenly offering unbelievably large rewards for surveys or playing games. 
Always check the credentials of the company offering such apps because they could be frauds.
Giving away your personal information could result in your becoming a victim of identity theft. Therefore, always read reviews of various apps before you download and register on them.
Wrap Up
These 30 apps provide an ideal way to have some entertainment and yet make money on the side.
Of course, most of these apps won't fetch millions of Dollars. However, they could help you slice off a few Dollars off your monthly grocery bills or save a little extra.
Using these apps is also one of the best ways to use your smartphone. Many people are already using these apps to make money during their spare time. And you, too, can try out these apps to add a few more Dollars to your household income.