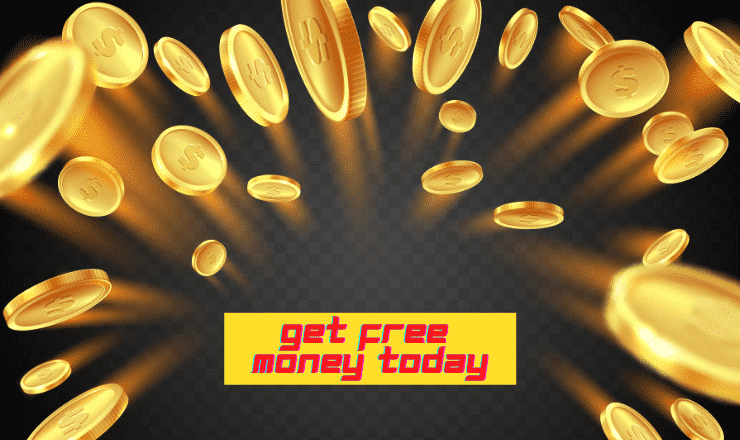 If you are ready to work hard and spend some time, you may find hundreds of ways to make money online or offline.
But have you ever thought of getting Free Money without doing anything or spending any time?
Yes! I am talking about absolutely free cash in your pocket without doing anything.
So do you want to know how to get this free money?
I am going to show you not only 1 or 2 ways but 20 best ways where you can get around more than $5000 free cash.
20 Excellent Ways to Get Free Money Today
I am sure you will make at least 20% of this amount today if you go through all the ways & take little action.
1. Free Money from Swagbucks – $10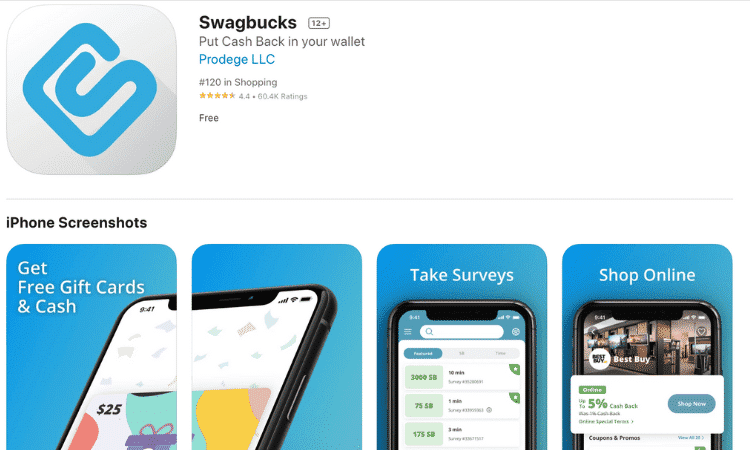 Swagbucks is one of the most popular rewards programs where you can get gifts & cash for shopping, search the web, watch videos, & complete simple surveys.
You can get an instant $10 free signup bonus from Swagbucks.
If you want more money, you can check my Swagbucks review, which helps you regularly earn from Swagbucks by spending just 10-15 minutes.
Signup Swagbucks and Get $10 Free.
2. InboxDollars – $5 Free Cash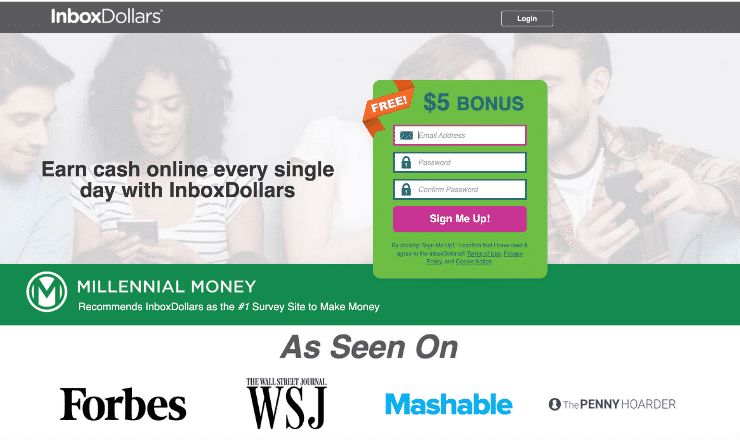 InboxDollars is another rewards site similar to Swagbucks that will give you free money instantly upon signup. You can make more money by taking surveys, reading paid emails, playing online games, etc.
You can check this InboxDollars review to get more ideas.
Signup InboxDollars & get $5 Now.
3. Get Free Money from the Government
Maybe you're unaware that the Federal and state governments in America have various programs that actually give you free money. For example, there's the unemployment benefit, which you can get if you're out of work for some time and really require help.
Then, there're are programs for the development of various communities. To qualify for such programs, you need to hail from a specific community and reside in a particular area.
Additionally, there're grants and funds available for various purposes from the US government too. You can check the website usa.gov and find links to these programs.
4. Look for Unclaimed Money
Hundreds of Americans have reversed their fortunes and become rich overnight by looking for unclaimed money. What exactly is unclaimed money? There're two types of unclaimed money.
One is the money you've forgotten to claim from your own bank account that's no longer in use. The second is money belonging to your relatives such as parents, siblings, aunts and uncles or even grandparents, who're no longer alive.
You can check whether they've left you an inheritance and can claim it legally. You can also look for their dormant bank accounts and other assets and make a legal claim, by proving there're no other legal heirs and you are the only beneficiary.
This requires legal help in some cases.
5. Get Refunds from Capital One Shopping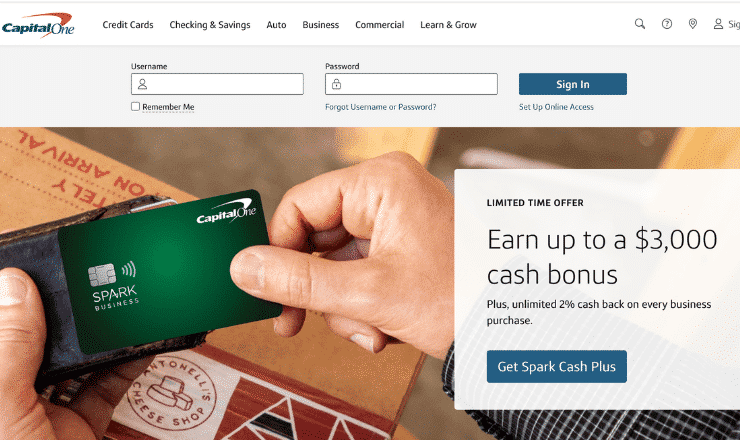 Capital One Shopping is a legit program open to all residents of USA. Instead of offering a discount or cashback on your purchases like others, they offer an entirely new way to make money.
You can shop with confidence through Capital One, after registering successfully. If the stuff you bought has cost more than somewhere else or if your online shopping items are delivered late, Capital One Shopping provides the difference between the prices and a refund for late deliveries.
If you have an account with Capital One, check if there's any money lying in your account and claim it at the earliest.
6. MyPoints – Free $10 Amazon Card
MyPoints is one of the oldest reward programs. Get a free $10 Amazon card once you signup MyPoints & purchase one or more items totaling $20.
You can get more cashback ranging from 3% to 5% for all your future purchases on sites like Amazon, Walmart, Target, etc. You can make more money from surveys, watching videos, playing games, and reading emails.
7. Netspend.com Account – Free $20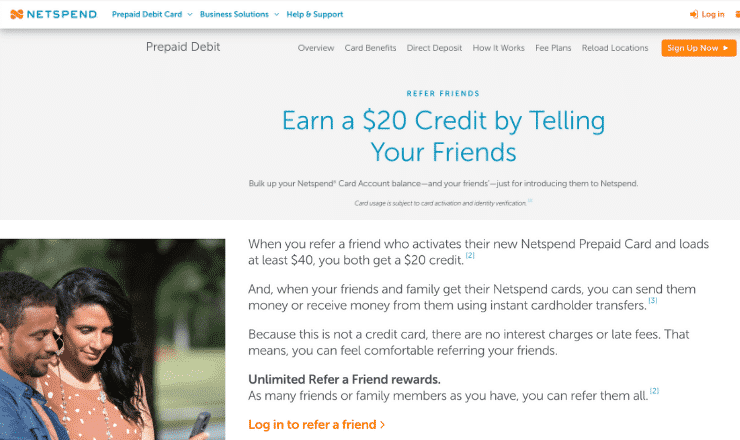 You get an instant $20 free signup bonus for just signup and requesting a prepaid, reloadable card from your Netspend account.
To get the free $20, you'll need to load a minimum of $40 on your card ( as prescribed by the website) using PayPal, a bank account, or one of the other options.
Go to the ATM and withdraw the $60 total from your card or spend the funds wherever you can use a credit card.
If you want to earn more free money from Netspend then you can promote their refer-a-friend program to your friends where you can get $20 each when they sign up for a Netspend account.
8. Open a bank account – Up to $500 Free
Select banks give you as much as US $500 free when you open specific types of accounts. Usually, banks offer this free cash when you open a premium account.
Meaning you are required to maintain a daily balance that can range anything from $2000 to $20,000. Usually, the bank will also levy monthly or annual account maintenance charges.
The free money will be credited to your account when you deposit the minimum stipulated amount. However, you need to observe all terms and conditions for the bank account.
Check this latest list of banks where you can open a checking account & get free $500 and more.
9. Get a credit card – $200 Free
First time applicants of credit cards can get some free money to spend. It is given in the form of free credit that can be used to buy stuff. Amounts range from $20 to $200, depending upon your credit ratings and other parameters.
To qualify, you should be a first time applicant and have a good credit score. Meaning, there should be no financial default against your name. Nor should you have availed a loan from any bank or lender institution. A House mortgage is acceptable since it is considered a secured loan.
Check this list of the credit cards that offer up to $500.
10. Change your credit card – Up to $2000 Free
This is something exciting and can get you as high as US$ 2000 in free cash. However, you need to qualify. Firstly, you should have an excellent credit rating.
Secondly, you should have a credit card with a very high credit limit. Thirdly, you need to have a healthy track record of repayment. In such cases, you can approach another credit card provider.
They will buy off your credit from the other bank, provided it is not high. Meaning you get a new credit card with zero outstanding.
11. Get $50 Free for Sleeping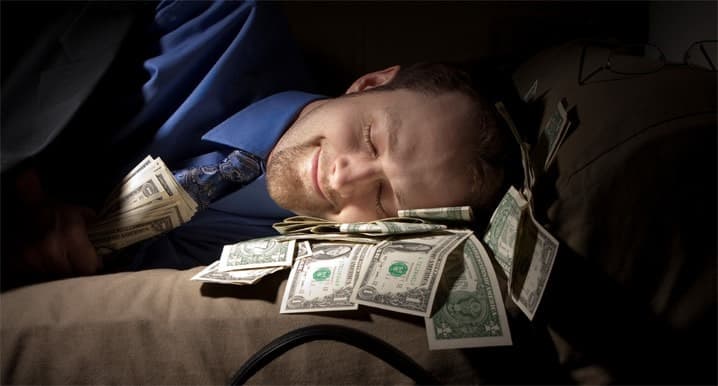 You can make as high as $50 per night or more for merely sleeping. Yes, we mean it- simply sleeping. Companies that make sofas and mattresses test their products for comfort through humans.
They ask people to try the mattress and report about the comfort. Sometimes, these sofas and mattresses are kept on displays in showrooms for people to see how well you sleep on the product.
Mattress, pillows, blankets, beanbags, and loads of other stuff are tested in this manner.
12. Rakuten – $30 free cash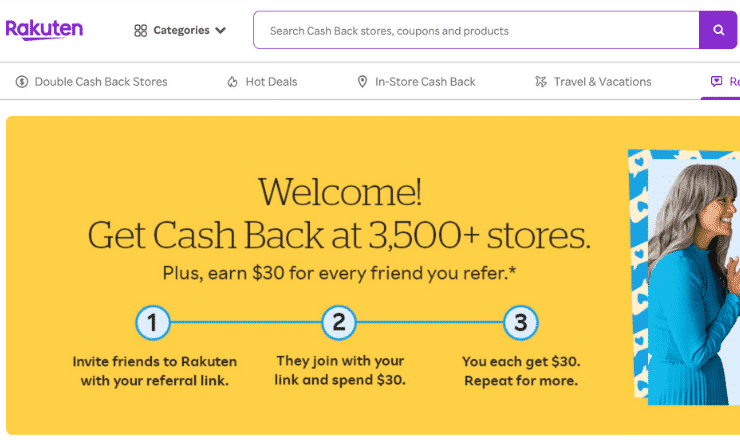 Rakuten (earlier eBates) is a rebate card with a difference. You have to make all your purchases online. You can register online for Rakuten membership and get a free $30 Walmart gift card or Rakuten cash.
However, to get this $30 credit, you need to make purchases worth $25 within 90 days of joining Rakuten.
13. Prescription transfer – $50
If you are on prescription medicines, this is one good way of getting some free money. All you need to do is transfer your prescription to another pharmacy.
To retain your loyalty, they will offer you free cash- at least $25 to $50. Often, this free money will be given as discount on your purchases.
Additionally, you can also transfer prescriptions from friends and relatives to get more free cash. You can find online coupon sites for such offers.
14. 401K Matching Funds
If your employer is giving you 401K matching funds, then you can get free money. However, after the recession, many employers have cut this particular benefit.
But if you are still enrolled, you get absolutely free money under this program. The money you will get is every year, and it is like getting a bonus or a pay hike. But it is free.
15. Get free money $50 and more from De-clutter

i. Sell old cell phones and electronic devices for Cash
Instead of piling harmful thrash, you can sell old cell phones or Apple devices for cash. There are some websites like Gazelle interested in making a deal with you.
They pay for your shipping costs and send you packing material too. You just have to wait for a check in your mail or a gift card or cash transfer to your PayPal Account.
There are also apps for smart phones where you can sell old movies, CD's or electronic devices in bulk to make approximately $50 or more depending on their schemes.
ii. Sell Your Books Online on Ziffit.com
If you've been looking for a way to sell your books online, there are many apps for iOS or Android devices; one such app is Ziffit.com.
You just enter your ISBNs or scan the barcodes using the app to find out how much your books are worth. Delivery is all taken care of too. Choose your preferred payment method bank transfers, PayPal payments, and cheques, as well as Instant Cash Voucher.
iii. Free money upto $150/box: Sell your used clothes, toys, and games
You can make up to $150 per box if your clothes are in excellent condition or exchange it for branded clothes from various websites like Swap.com or Thredup.com.
Upload a picture of any piece of furniture or item you want to sell and put it for sale in a public place like OfferUp or on unique smartphone apps. Give all details and specifications, and there you go!
Chances are you will get good offers that can help you get quick cash.
16. Trade your junk mail and spam email for $10
Some market research websites like SBK Center actually pay you for your junk mail.
Guess what? You'll be rewarded for your junk mail with gift cards to some of your favorite stores, but the exact amount varies from company to company, and each company has a different way of paying.
For example, World Mail Panel credit points to your account every time you confirm receiving one of their mails.
17. Earn Cash by saving Email Receipts
It sounds ridiculous, but it's actual; all your online purchases will now earn you money. There are certain apps where you signup for free, and they help you get back your money spent.
They compare price drops on your purchase from partner retailers and claim the difference with the retailer or credit card issuer.
All you need to do is save your email receipts and download the app Earny.
18. Free money from MoneyTalk – $10
'Post For Gold' websites like MonkyTalk.com claims they give a $10 free bonus just for joining their website. The gift in gold is not real money, it is a rewards system similar to coupons that can be redeemed from ICDirect.com Inc for gifts or, in exceptional cases, as cash rewards.
19. Free money $500 onwards earned through Grants
Writers can use Grants to help pay for taking a class, attending a conference, child care, traveling for research, producing a project, hiring a consultant, developing a website, or supporting you while you write. You just have to apply to the organizations and qualify.
Students receive "free money" after completing the Free Application for Federal Student Aid (FAFSA) form. The information supplied through this form is used to make award determinations for grants, loans, some scholarships, and federal work-study. Forms must be filled out before the deadline.
20. Community grants
Similar to elsewhere globally, the US also consists of various communities and ethnic minorities. If you belong to these communities, you are eligible for grants.
These financial grants can run up to $ 5,000. However, these grants are given only for the economic uplift of an individual or family. You can get these grants for higher studies or to set up a small business if you have no other source of income.
Points to remember
Indeed, there are no free lunches, as the adage goes. Similarly, there is no free money that you can earn without moving a finger. The 27 different ways to get free money that we mention also require minimal effort on your part.
A word of caution: Beware of scammers. There is no dearth of fraudsters who pose as genuine and legitimate companies on the Internet. Instead, there are phishing scams. They make lucrative offers of free money. They gleam away your personal details and use these details for some nefarious acts in the process.
Therefore, we advise you to read reviews about website that offers free money. The FBI and police have recorded cases where people's identity details were stolen in classic cases called 'identity theft.' These scams can cause perfectly decent, honest people to be unwittingly branded as criminals- merely because someone else used their good credentials.