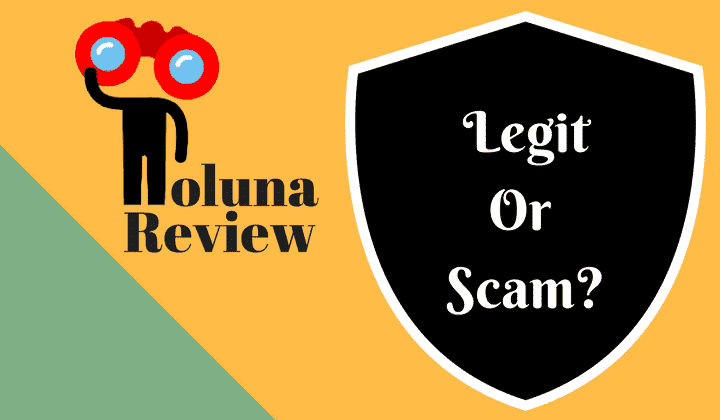 Nowadays millions of people worldwide are making money by completing online surveys. There are several survey websites where you can sign-up for free, take paid online surveys and make money. A popular website in USA is Toluna that has operations around the world.
But there are lots of concerns over Toluna. You too may wish to know whether the website is legit or scam, how much do they pay and terms and conditions.
To help you better understand Toluna, I am presenting this unbiased review based upon personal experience and research.
Toluna Review
Is Toluna Legit?
Yes, it is. Toluna is indeed a legitimate website that offers paid online surveys.
But there are some doubts over where Toluna's head offices are located. For example, Toluna's profile on LinkedIn says the company has headquarters in Wilton, Connecticut and Paris, France.
Another search on Google shows Toluna's headquarters in the UK.
Toluna's website says, the company is owned by ITWP Acquisitions Ltd that also owns two more firms, Harris Interactive and Kurundata.
Hence, the discrepancy in headquarter locations could be because Toluna is registered as a legit entity in different countries.
The company has registered offices in the US, China, the Netherlands, Brazil, UAE, Germany, India, Israel, Italy, Hong Kong SAR, Malaysia, France, South Korea, Singapore, Spain, Australia, Romania, Japan and Canada and the UK.
Toluna's Membership
Toluna claims to have close to 23 million members for its paid online survey community.
I cannot verify these claims independently. But here is what Toluna has to say about its membership numbers.
Over 5.3 million members in North America.
More than 1.1 members in South America.
About 5.3 million members in Europe, Middle East and Africa (EMEA).
Some 9.1 million members in Asia and Pacific (APAC) region.
Nearly 351,000 members in the Middle East and Northern Africa (MENA).
These claims could be right because paid online surveys are getting very popular nowadays.
But you must also remember these numbers are purely indicative: they include dormant and inactive members too.
Further, the company has listed two regions: EMEA and MENA. This could be due to Toluna creating regions based on specific countries instead of geographical considerations.
Regardless, this is a minor discrepancy, and you need not worry about it.
Court Cases against Toluna
My search on the Internet did not find out any old or ongoing lawsuits against Toluna in the US. There is however mention of one case that was dismissed by the court and further details were unavailable.
But this does not mean there are no lawsuits anywhere in the world against Toluna.
I am speaking purely about cases that are displayed on the Internet by websites of lawyers or legal departments of various American states.
The very fact that no cases are visible against Toluna gives me a fair impression that the company is legit. In fact, many legit companies have been taken to courts on issues like non-payment of earnings or misleading consumers.
Therefore I suggest you speak with your lawyer to find if there are any old or ongoing legal proceedings against Toluna.
Working for Toluna
Since I have found nothing illegitimate or unlawful about Toluna, let us examine how the website operates and what are your benefits.
Signing up on Toluna is free and simple.
All you need is a valid email ID.
Upon completing the first step of signing by filling in your name and valid email ID, Toluna will send you a link to verify your email.
When you click on the verification link, you can create a unique user ID and password for your account.
Remember to give vital details like your city and state. This helps Toluna in sending you specific surveys.
Also fill in your correct age. You can get surveys that require people of your age group.
Once you have filled in the required details, Toluna will display your dashboard.
On this dashboard, you will find various surveys.
The number of points you can earn is displayed under each survey title.
Before starting, Toluna you will see a notice saying what the survey is all about and approximate time you will need to finish it.
The points you earn will be displayed on the right side of your dashboard.
You will also see opinion polls that can be answered in a few seconds. These polls require a single answer only.
Toluna also has a mobile app that can be downloaded from Google Play for Android-based smart-phones App or App Store for Apple iPhone.
The above facts clearly show that Toluna is not a scam. Hence, what is this review all about- you may ask.
Despite these facts, all is not well with Toluna. The website is genuine and legit but there are lots of hidden catches that you need to know.
Problems with Toluna
The reason for this review is, there are several problems you can face while doing online paid surveys for Toluna.
Here I will list them one-by-one.
Waste of Efforts
This is the biggest problem I found with taking paid online surveys with Toluna. I clicked on a link for a survey that promised 2,500 points listed under the 'Lifestyle' category.
After spending about five to six minutes on the survey, Toluna informed that my profile does not suit their needs.
Toluna or the company which is paying for the online survey did not give any reasons for disqualifying me after wasting my time.
No Prior Warning
The second biggest problem I found was irrelevant surveys. This time I took a survey for 2,000 points under the 'Shopping' category.
After wasting about three minutes, I was told they needed respondents from another city and not my location. While I wasted my time, Toluna did not bother to offer a single free point for my efforts.
Toluna did not bother to inform before that the survey is not applicable for my city. This is very unfair since I have spent money also on Internet connection and electricity to run my computer.
Irrelevant Survey
In another survey under the 'Lifestyle' category for 2,500 points, I was asked details such as age, gender and location.
I wasted five to seven minutes answering questions related to my income, household and definition of a specific word. After completing these questions successfully, Toluna began asking about my choices for a lipstick.
This included my favorite brand of lipstick and how much money I spend every year on that product. As a male, I never use lipstick.
I found it strange that Toluna should ask such questions despite stating specifically that I am a male at the beginning of the survey.
Expired Surveys
This is another area where Toluna is very unfair to its members. I clicked for a survey and successfully completed it after spending whopping 30 minutes.
At the end of the survey, Toluna flashed a message saying that maximum number of answers from other member had been reached and my answers were not accepted.
Again, Toluna did nothing to compensate my time, money and effort wasted because of their sheer carelessness to inform that they survey has expired.
'Slightly Different People'
If you are already a member of Toluna or want to become one, beware of something called as 'Slightly Different People'. This means, Toluna will lure you into clicking on a very attractive survey.
After you have answered two or three questions, Toluna will flash a message saying they are looking for 'Slightly Different People.' There is no definition of what is slightly different.
Here too Toluna cheats you by not paying a point or two for your wasted efforts.
Unclear Rewards Policy
How Toluna pays you and basis on which it decides how much money you get is also very unclear. There are numerous articles and user reviews which confirms my findings.
Some users are complaining that Toluna requires as much as 20,000 points for getting only US$5. This is very poor payment if you compare what other similar and well reputed online survey websites offer.
Also, a lot of points on Toluna are not credited into your account immediately. Sometimes it takes days for the points you earn to show on your dashboard.
This is a very common problem with Toluna. As a result, you will have to wait much longer to get cash or shopping vouchers from Toluna.
Other Modes on Toluna
Toluna also offers other ways to earn money. These are by posting interesting content on their website or asking questions and sharing Toluna link on Facebook.
Toluna also has a referral program where you invite relatives and friends to join as members. But in all these cases, the number of points you get is very low.
Plus you will have to wait for long to get these points.
There are also complains that Toluna does not reply to complaints sent by its members.
In Conclusion
Before concluding, I will emphasize that Toluna is a 100 percent legit operation. However, the rewards for completing online surveys and other tasks are poor.
You can easily find better options elsewhere. The time and effort you spend on Toluna can earn you double or more from other websites.
Also, doing online tasks from their mobile app does not earn you many points. Even if you spend two hours doing online surveys and other work on Toluna app, it can easily take two or three months to get anything.
Toluna has a sweepstakes program too where you can join if you have enough points. By joining sweepstakes, you lose the earnings also.
I hope you like this Toluna review and clear whether you want to work or not with Toluna. You can signup Toluna here.