There are many ways you can make money online today. However, if you want to find a way that is genuine and pays you for long term then options are limited.
Today I am writing the review of a very old company who is providing online income opportunity from the last 15 years. This company is known as InboxDollars.
Although I know about his company from the last 10 years but I've never tried this in the past because earlier it was available for people in US only.

Now the opportunity is available to international members but their main target is still US. So if you join InboxDollars from other country like India, you will get less work as compared to USA.
InboxDollars is genuine and it works if you are interested in making money online. It also has an issue like how much money can you make with it.
However the program is unique and trusted and has been working since 2000.
InboxDollars offers 7 to 8 different ways to earn money. Let us discuss them in details.
InboxDollars Review – how it works?
How InboxDollars works is quite simple. There are two entities advertisers and publishers.
Advertisers are small or big companies that wants to sell or spread awareness about their products. They also want to build a brand name for their company or new start up.
On the other hand publishers are bloggers and content creating websites that are needed by advertisers to promote their products. Basically publishers are medium through which advertisers want to reach out to people on internet.
InboxDollars acts as a middleman. Here both advertisers as well as publishers work with InboxDollars to make best of their business.
So InboxDollars would outsource some work to people like you & me and giving an opportunity to make some extra money.
Different ways to make money with InboxDollars
InboxDollars offer 7 to 8 different easy ways to make money online. They are simple and don't require any experience to start with. And the best of all, you will get $5 as signup bonus today.
So use this link to Signup InboxDollars, activate your account by confirming your link from email & receive your $5 bonus. Then check these 8 ways to earn from InboxDollars-
1. Paid Emails
The first and easiest way to earn money with Inbox Dollars is by reading emails. Once you complete the registration you will start getting email offers.

You can see your paid emails in the Email section after you login to InboxDollars. You need to click at the bottom of each email link to confirm that you have read the email and you earn cash.
Daily you can get 5-10 email to read and for reading an email you could get 2 cents to 3 cents. No one reads the full email just click on the down button to confirm you have just read the email.
There are many other genuine sites to earn from reading email here. Just check that & signup to earn more.
2. Offers
Next are offers. I recommend you to go for free offers rather paid one. If you complete 100% free offers then you get paid 25 cents to $3 for completing one free offer.
If you try new products or services then you get paid. There are paid offers also but you don't have to go for it as a beginner.
3. Surveys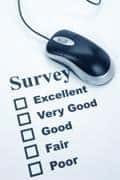 You could take up surveys and earn up to 50 cents for completing a survey. These surveys are not unlimited you get a limited surveys per day to finish.
If you are disqualified from a survey then you could spin the wheel and get other surveys. You get only spin 20 times a day.
There are many other websites like InboxDollars where you can signup for online surveys & earn more money. You can check this online surveys link & signup with 20 sites.
4. Games
Playing games is also a way to make money with Inbox Dollars. However you have to pay money for playing games to different gaming websites.
Some gaming sites offer you free playing options but you could skip making money with playing games unless you are an avid gamer.
5. Search

You could also make money by searching on the Internet. You need to download the InboxDollars search toolbar in your web browser and start searching daily. For every search they pay you 1 cent and maximum you could earn 5 cents a day.
They give you $1 for just downloading the toolbar. Money is not great but again something is better than nothing.
6. Videos
Watching videos are really fun and easiest way to make money. You could watch a full video and make up to 6 cent for each videos. It is very simple but you must have patience to watch full videos.
7. Coupons
Coupons come under the Deals section along with shopping. You can clip your favourite grocery coupons and click the print coupons button at the top of the page and earn up to 10 cents every coupon you redeem.
8. Referring People
Finally you could refer your friends and others to earn up to 10% of the qualified earnings from your referrals. This is one of the main earning & if you want to earn more than $500 from InboxDollars alone, then you have to make regular active referrals through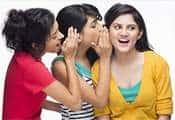 your referral link.
You can find your referral area at the bottom under 'Earning' section.
So these were few ways to make money with InboxDollars.
How Much You Can Earn
This is a million dollar question how much you can make money with it and how do I get paid? Well let us do some basic calculation.
Emails
$.02 X 10 = $.20/Day
Offers
$.25 X 1 = $.25/Day
Surveys
$.50 X 1 = $.50/Day (if you qualify)
Games
Games are not free as you need to pay to get a membership for each gaming site. So you may not like to play it. ($0/Day)
Search
$.01 X 5 = $.05/Day
Videos
$.06 X 10 = $.60/Day
Coupons
$.10 X 3 = $.30/Day
Referring People
You cannot refer one friend every day. But you can refer 4 to 5 in a month.
$5/Month
Total Figure
Earning from Your Work – $.20 + $.25 + $.50 + $0 + $.05 + $.60 + $.30 = $1.90/Day
Earning fom your referral – $5/Month
Total = ($1.90 X 30) +$5 = $57 + $5 = $62/Month
So you make $62/Month and processing fee that they deduct is $3 so you get
$59/Month
The threshold income for payouts is $33.
Gold Membership
You automatically become gold member once you receive first payment. Gold member have special benefits like weekly payments, more referral rewards, exclusive monthly offers.
An Honest Review of Inbox Dollars
Now it is my responsibility to give you an honest review of InboxDollars.
Therefore do not get carried away by the figures that I gave you in last paragraph. It is very difficult to make even $59 per month for a beginner.
This is for people who are looking for extra income & not becoming rich.
If you have read 10 emails a day then you'll be able to earn $10-$12 a month.
If you have completed one survey of 10-30 minutes then you earn just $0.20-$0.50.
If you have wasted 2 to 3 hours watching 10 videos then you make only $0.60.
Similarly for searching you make just $0.05 a day.
So first you need to check the value of your time against the money you are making & if you think money matters more than your time, then go for this & signup InboxDollars.
We have included number of other ways to earn money online here. Just check this link & find more better options where you can earn $200-$2000 per month.