Swagbucks is another good opportunity to make money online by working just 5-10 minutes a day. You can earn at least $100 per month after reading this post.
This article will be your complete guide if you want to know the Swagbucks review and if this is legit or scam way to make money out of this.
What is Swagbucks?
Swagbucks is yet another kind of a complete money making package like Clixsense. You get paid for doing various micro jobs like doing surveys, shopping online, watching videos, searching the web, playing games and doing various other tasks.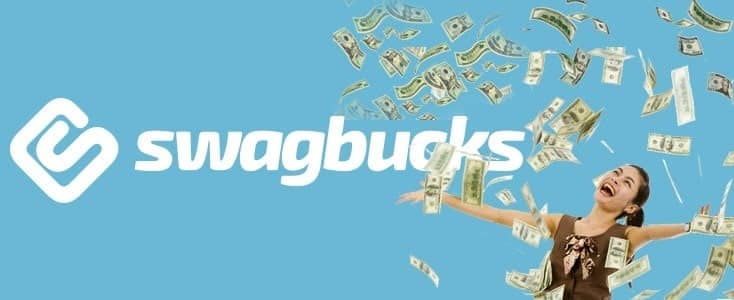 In simpler words you can say Swagbucks is a reward program that remunerates you when you perform certain given tasks.
However, Swagbucks is a bit different than any other site that provides income opportunity.
Although earning from ySense is much higher than Swagbucks but the work is more interesting in Swagbucks. With Swagbucks it can be entertaining if you know the right way to do it.
So let us learn more about Swagbucks.
Swagbucks Review- Can you make money from it?
As I said in earlier paragraph that Swagbucks is basically a reward program. What does it mean is you get rewards in the form of points when you complete a task.
The reward or point in Swagbucks is known as SB.
1 SB = 1 Cent, So 100 SBs = $1 and 1000 SB = $10
You earn SBs and redeem it for Amazon Gift cards and so many others or even cash.
So for example, if you earn 2500 SBs then you can redeem it for $25 Amazon gift card. Using this gift card, you can buy whatever item you like from Amazon.
However, if you put your gift cards into PayPal then they can transfer to your bank account which is basically cash. But I haven't tried this.
Who is it for?
You need to check my complete Swagbucks review before you decide it's for you or not. You will also know whether Swagbucks is scam or safe and legit.
Well! Before you get too excited, you need to understand that Swagbucks is not for everyone. Although the tasks are very easy to perform but you can't make big money from it.
So if you are kind of a person who is looking to earn more than $1000 per month working on Swagbucks than its not for you. Moreover Swagbucks is good for making cash if you are living in USA, UK, Australia, Canada & Ireland.
You can not make a living with Swagbucks earning but you can buy at least groceries, gifts to your loved ones, enjoy some outings or celebrate Christmas with the cash your make with Swagbucks.
If you are smart enough then you can do various tasks while watching TV, cooking in kitchen or even brushing your teeth.
So keep on reading!
Swagbucks Signup Process and Getting Started with it
I am not going to waste time telling you how to sign up because it is a no brainer. You just click this signup link, give your email address, name and password. Your account is created. It is very simple and free of cost!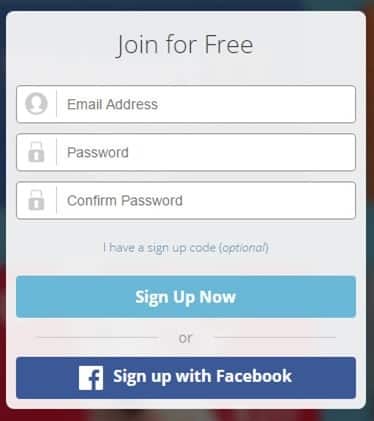 Once you join, you get 50 SB bonus points without doing anything. Just for motivation as a beginner!
While signing up for Swagbucks I will recommend you to use same email as of PayPal because this email will be the default communication channel between you and Swagbucks.
Now you need to start making some SBs.
*Just for caution, when we use the phrase like making money or earning money then it basically means earning SBs.
All the Available Opportunities to Earn Money with Swagbucks
Once you enter your Swagbucks account you will be shown various ways to earn money. Before we dig deep into tasks let us first learn about all the available opportunities through which you can earn money with Swagbucks in general.
Then we will talk about it later.
There are 6 popular ways through which you earn money.
1. Get Cashback from Shopping through Swagbucks
If you want to buy anything from Amazon, Walmart, Target, Starbucks and hundreds of other retailers then instead of going directly to the site, login to your Swagbucks account & click on the shopping sites and then purchase it.
There won't be any price difference in your shopping but if you go to the site through Swagbucks, you earn 2 SB to 10 SB per dollar spent.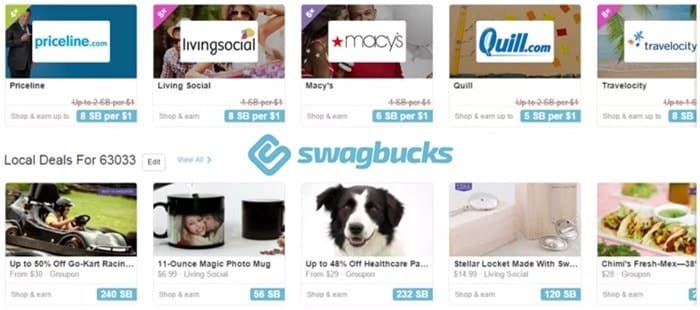 Here you can shop from all of your favorite shops, look out for local deals and use coupons. So if you already have plans for shopping online then shop through Swagbucks.
2. Watch Videos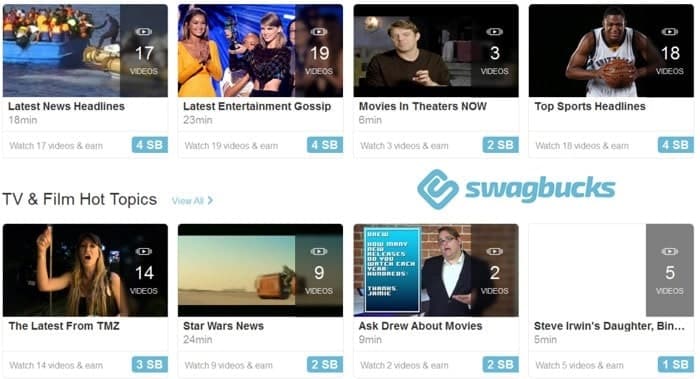 You watch videos and earn SBs. Under this category you have nCrave, sponsored videos and "Take the Tour".
Videos are being already categorized, you choose your favorite category and watch videos. Each video can be 1 minute to 3 minutes long and for watching 3 to 4 videos you can make 2 SB – 5 SBs.
3. Answer Surveys
Here you get paid to take surveys and earn SBs. Surveys can be the best way to earn from Swagbucks. You start with answering surveys that pays you 2 SB to 4 SBs. It will take 2 to 3 minutes completing such surveys.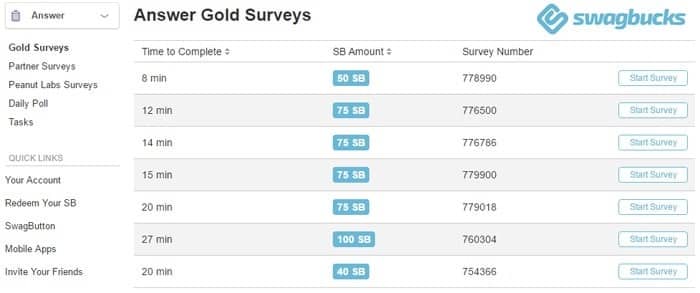 However, if you want to answer surveys that pay 10 SB or 50 SB or even 100 SB then you need to qualify. Everyone can't qualify for high paying surveys.
4. Discover Offers at Swagbucks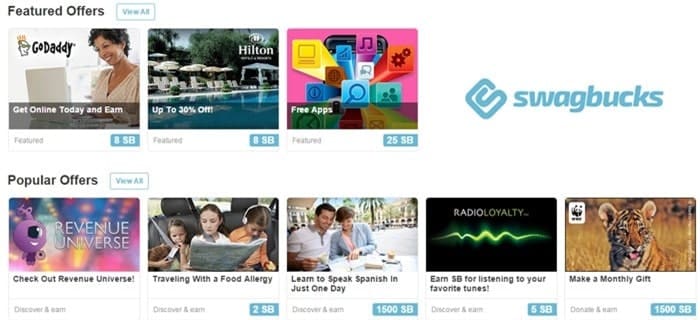 In this section, you earn SBs & gift cards by completing various offers. Some of the offers are like discovering content, signups, free offers, shopping, free samples etc.
You can make 1 SB to 2 SB completing these offers. There are also sponsored offers where you can earn more SBs.
5. Search the Web
I know you like Google a lot. But if you search anything through Yahoo Powered search engine at Swagbucks then you can earn SB.
You do not get paid for each search but if you do consistently like searching at every one hour then you can make 10 SB to 12 SB a day. You can also download and install Swagbucks search toolbars.
6. Play
You play games and earn SBs points. One game can pay you 1 or more SB. However, there is a limit and you can make only 10 SBs a day.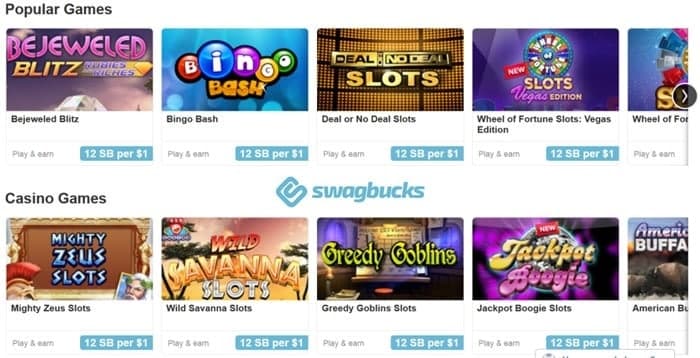 If you want to earn more SBs then you can make in-game purchases through Swagbucks partners at Game Show Network (GSN) .
Apart from these 6 ways you can also make money with Referrals.
Referrals
For every referral you get lifetime 10% of whatever he or she earns. Referrals can be one of the most important ways for earning SBs. More & more people you refer to Swagbucks, more & more SB points and so cash you earn from Swagbucks.
So these were most popular ways to make money with Swagbucks. I have kept it very short and simple.
Setting Target: Minimum $100 Per Month
Although there are many ways to earn SB points but if you want to make up to $100 a month then you have to follow a well laid out strategy. If you are not going to follow a well-planned strategy, then you will make not more than $20 – $30 a month.
Hence you must know to choose right tasks.
Target of $30 – $40 per Month in First Month
After joining the Swagbucks your first target must be earning up to $30 to $40 in first month. So minimum 100 SB points a day.
Target: $1 = 100 SBs a Day
Day 1 at Swagbucks
Let's Start!
Task 1: Download and Install Swagbucks Toolbar. Just use it once. You can make more SB points after installing and using it.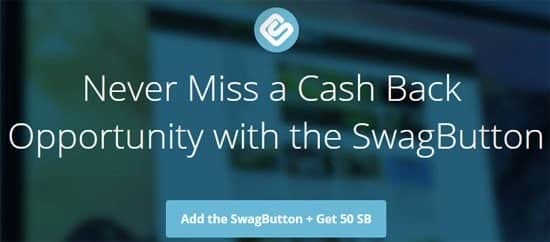 Money Earned: 50 SB
Time Spend: 2 to 3 seconds
Task 2: Set Daily Goals:-If your daily goal is hundred and you meet your goal each day for next 21 days then you get 10 SB points in bonus.
Money Earned: 10 SBs
Time Spent: 0 Seconds
Task 3: Start with TO DO LIST Section:- Take Daily Poll each day
Money Earned: 1 SB
Time Spent: 10 to 20 Seconds
Task 4: Click on the Daily Offers Options. Choose easy tasks from the screen (learn more later).
Money Earned: 2 SBs to 4 SBs
Time Spend: 4 to 5 minutes
Task 5: Search using the Swagbucks search engine. You do not get paid for every search but if you do every hour then you get paid.
Money Earned: 15 SBs
Time Spent: 2 to 3 minutes every hour.
Task 6: Go to WATCH section and start playing videos. You must watch a playlist containing 3 to 4 videos. Always remember the fitness and sports videos pays you more. Watch 10 to 20 playlists. With Daily Crave you can easily earn 1 SB a day.
Money Earned: 40 SBs
Time Spend: You can put on auto play and go to bathroom or blow your hair or do your job in kitchen. You do not have to necessarily sit and watch all videos.
Task 7: If you have extra phone then you can download Swagbucks app and watch videos. There are 6 different apps with its' own rating. For every 10 videos you watched you can make 3 SBs to 4 SBs. Each video is just 10 to 30 seconds long. So you can watch 10 packs with 10 videos each.
Money Earned: 30 SBs
Time Spend: Do same thing as you did with watching videos from playlist.
You have completed Total 7 Tasks in Day 1.
Money Earned a Day: 10 + 1 + 4 + 15 + 40 + 30 = 100 SB points
Hours Spent: Around 30 minutes as a beginner.
Repeat the Day 1 task for rest of the month.
So for 30 Days = 100 SBs X 30 = 3000 SBs
3000 SBs = $30
This is how you are going to achieve your first target of $30+ in first month.
Target of $80 to $100 a month
Now your next target must be earning $100 a month. So your target is around 330 SBs a day. Hence 330 SB X 30 = 10,000 SB in a month.
10,000 SB = $100
Continue with the first 5 tasks (except searching from Swagbucks) from previous paragraph.
Day 1
Actually you have already done the first 3 tasks but in this month you have to increase your earnings.
Task 1: Searching with Swagbucks search engine. You have to increase your daily searching and search more often.
Money Earned: 20 SBs
Time Spend: Searching every half an hour in a day.
Task 2: For Watch section you have to watch all kinds of videos. There are more than 18 categories and watch videos from all of them. At least watch 15 playlists. Always choose playlists that pays more SBs. Videos from Sports and Fitness categories are really high paying. Watch is one of the sections from where your most of the earning will come.
Money Earned: 50 SBs
Time Spend: At 2 to 3 hours. You know the trick. Just start the playlist and do your other work.
Task 3: As you know there are 6 different categories of apps. Now you need to watch more videos from other categories like sports, movie clips, Lifestyle etc. You have to watch at least 200 videos 30 seconds long.
Money Earned: 40 SBs
Time Spend: Do same thing as you did with watching videos. Remember you can do it simultaneously, run videos on computer and your iPhone while doing some other thing. You don't have to spend extra time.
The next 8 tasks are new ones that you need to complete for reaching $100 a month.
Task 4: You need to start taking surveys. There are surveys that can pay you over 100 SBs. But that is not for you because you have to qualify first. But you can start with smaller surveys that pay you 2 SBs. Later on you can move on to surveys that pay up to 10 SBs. Complete 2 to 3 such surveys.
Money Earned: 20 SBs
Time Spend: Half an hour to one hour daily.
Task 5: Playing games can be very easy but they are not free. You have to pay to join them. But you can search games which you can play for free and earn SBs.
1 game pays you 1 SB. Only 10 SB per day is the limit so you play at least 10 such games a day.
Money Earned: 10 SBs
Time Spend: 15 to 20 minutes
Task 6: Go to Content Discovery under the Discover section. You should find tasks that are free and pays you 2 SB to 4 SBs. Not just Content Discovery but also find tasks for Sign Ups, Free Offers, Sponsored offers etc. Discovery Section is very important because here you are going to make most of your Swagbucks earnings.
Money Earned: 55 SBs
Time Spend: 1 to 2 hours
Task 7: You can download Swagbucks TV on your iOS or Android device. You can watch movie clips and earn up to 40 SBs for watching videos.
Money Earned: 35 SBs
Time Spend: 2 to 3 Hours
Task 8: There is huge potential earning money from the shopping with Swagbucks. If you already have shopping plans they always shop at favorite store through Swagbucks. You can put your coupons on Swagbucks and while redeeming you get extra SBs. Make use of gift cards at Swagbucks. You don't get SBs right away but 30 days after you make a purchase. Even if you redeem 5 coupons at Swagbucks then you can easily earn up to $5.
Money Earned: 50 SBs
Time Spend: 1 to 2 hrs
Task 9: Referrals have strong earning potential at Swagbucks. Even if you manage to get 2 to 3 referrals a week then that is enough. You get 10% of their earning apart from $3 or $5 cash. Refer this 40 ways to promote referral so that you can get maximum number of referrals.
Money Earned: 10 SBs
Time Spend: Just Promotion for Few Minutes
Task 10: Swagbucks codes are a great way to scrounge up some SBs. You can search from some websites which give codes for Swagbucks. You put the code in Swagbucks and you get free SBs. However do not fall for expired codes.
Money Earned: 20 SBs
Time Spend: 15 to 20 Minutes
Task 11: Do not ignore social media platform like Swagbucks Twitter, Facebook or Pinterest. Here you can find codes and other opportunities to earn SBs like if someone is giving it for free or there is contest to earn more SBs.
Money Earned: 10 SBs
Time Spend: 15 to 20 Minutes
Total Tasks you completed in Day 1: 7 + 8 = 15
Money Earned a Day: 20 + 50 + 40 + 20 + 10 + 55 + 35 + 50 + 10 + 20 + 10 + 15 (SBs from Previous Tasks) = 335 SBs
Hours Spend: 2 Minutes to 1 Hours with some experience.
Repeat the Day 1 task for rest of the month.
So for 30 Days = 335 SBs X 30 = 10,500 or 10,000 SBs
10,000 SBs = $100
This is how you achieve the target of $100 in 30 days.
*A Table for Tasks and SBs Earned
| | | | | | |
| --- | --- | --- | --- | --- | --- |
| S No. | TASKS | SBs Earned in a day | SBs Earned in Month | $ / Month | No. of Hours |
| 1 | Swagbucks Toolbar | 1 | 30 | $0.3 | 2 – 3 Seconds |
| 2 | Set Daily Goals | 10 | 300 | $3 | NIL |
| 3 | TO DO LIST | 1 | 30 | $.3 | 2 to 5 Minutes |
| 4 | Daily Offers | 4 | 120 | $1.2 | 5 to 10 Minutes |
| 5 | Searching Through Swagbucks Search Engine | 20 | 600 | $6 | 10 to 15 Minutes |
| 6 | WATCH Section – Watching Videos | 50 | 1500 | $15 | 20 to 30 Mins |
| 7 | Downloading Apps and Watching Videos | 40 | 1200 | $12 | 20 to 30 Mins |
| 8 | Surveys | 20 | 600 | $6 | ½ Hour |
| 9 | Playing Games | 10 | 300 | $3 | ½ Hour |
| 10 | CONTENT DISCOVERY Section – Offers | 55 | 1650 | $16.5 | 20 to 30 Mins |
| 11 | Swagbucks TV | 35 | 1050 | $10.5 | 20 to 30 Mins |
| 12 | Shopping with Swagbucks | 50 | 1500 | $15 | 20 to 30 Mins |
| 13 | Referrals | 10 | 300 | $3 | NIL |
| 14 | Swagbucks Codes | 20 | 600 | $6 | ½ Hours |
| 15 | Swagbucks Social Media – Twitter, Facebook | 10 | 300 | $3 | ½ Hours |
| | Total | 336 SBs | 10,080 SBs | $100 Approx. | 20-30 Mins (As You Do Tasks Simultaneously) |
*Always remember the SBs earned mentioned in above table are tentative. It will depend upon you how much effort you are willing to put in.
Analyzing the Chart
Analyzing the above table is most important part of this article. Look at the underlined Tasks number 6, 7, 10 and 11 in above table.
If you add their respective SB points earned, then it will be $15 + $12 + $16.5 + $10.5 = $54.
It means out of $100, 54% only comes from WATCH section and DISCOVERY section.
Hence if you want to reach $100 a month then your two main tasks would be watching videos and discovering content.
So focus on these two sections. Be careful while choosing a video to watch. While discovering content give more time exploring tasks which are high paying but easy to complete.
Another best way to increase your income is through Cashback. Whenever you buy something online then just login to Swagbucks first and then click your favorites store from here.
In fact, if you like then you can ignore certain tasks like Playing Games, Surveys and even shopping and focus more on making SBs from these two sections.
Best Redeemable Options for Swagbuck points You Earned
I do not think redeeming your hard earned money would be any difficult. You can go to Reward Store and choose a store like Amazon, Walmart, Nike, Visa etc to redeem your SBs.
If you have 1000 SBs then you get to redeem it for a gift card worth $10. Similarly, for $100 gift card you must have 10,000 SBs. Redeem it for groceries, clothing, music and entertainment, restaurant offers, pet, cars etc whatever you like.
They cover all the different categories. You just have to choose anyone of them. Use Price Range meter to find gift cards redeemable for number of SBs you earned.
You can also use these SB points to convert in PayPal cash. You can find the withdraw option there and request for cashout to your PayPal account.
Caution!
Do NOT put your hard earned SBs in Swagbucks. They are just waste of time. Redeem your SB points as soon as you earned them.
Start Earning SBs Now!