An increasing number of persons, especially homeowners who wish to create a wonderful garden, look for railroad ties. As a result, companies such as Home Depot actually sell timber shaped like railroad ties. However, if you're planning on buying railroad tie-shaped timber, surely, be ready to spend a lot of money.
At the same time, there're a few unknown ways to get free railroad ties nearby. All these ways to get free railroad ties actually work. All it requires is some luck to be there at the right time.
Railroad ties have been useful in gardening for decades. In fact, countless people in the US and elsewhere. They provide an antique kind of ambience to your garden. However, original railroad ties are actually quite hard to get. Hence, you might have to buy the other types that are commercial and not actually made according to the specs of a railway company.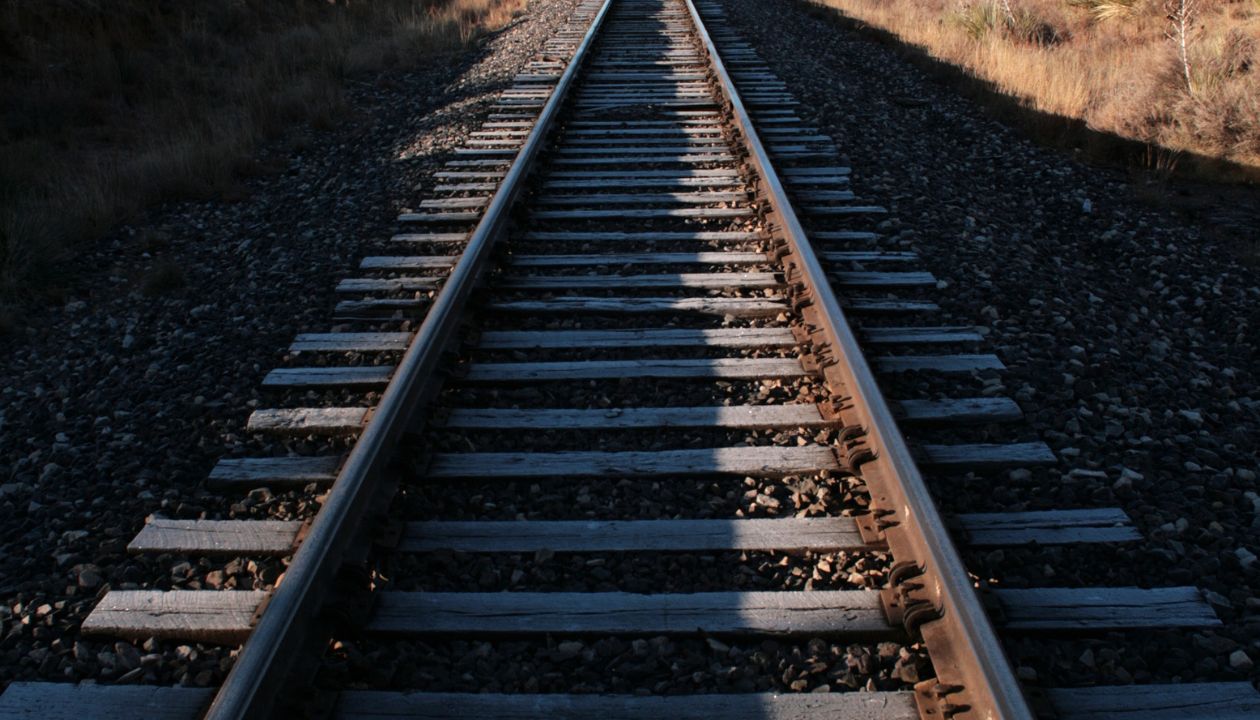 Understanding Railroad Ties
As I mentioned earlier, railroad ties are made of timber. In fact, they're rectangular blocks of high-quality wood. The type of wood used is usually very durable since railroad ties have an average lifespan of, say, 50 years. Railroad ties are used to connect two rails at equal spaces, usually with the help of metal plates that also serve as electrical earthing in some cases.
Since the tonnage of trains that pass over tracks is high, railroad tracks often tend to bounce in and out of the soil in some areas by a millimetre or so. They're made to withstand tonnage as well as wear and tear due to climatic elements and weather conditions.
Railroad ties are specially made for companies by certain suppliers only and hence, aren't easy to get on the open market. Hence, if you want railroad ties, there're very few sources.
Five Best Places to Get Free Railroad Ties Near You
If you're serious about getting a few railroad ties for your garden or home or any other purpose, I suggest that you consider any of these five places that I will be writing about. That's because all railroad ties are the property of the railway company or the US government.
Hence, taking away a railroad tie lying abandoned beside railway tracks, including damaged railroad ties, can become a criminal offence and land you in serious trouble with the law.
Therefore, if you're tempted to lug away a few abandoned railroad ties, I would suggest you don't since doing so is the surest way of inviting legal trouble.
However, you can approach these five best places to get free railroad ties.
1. Railway Companies
I won't guarantee that every railway company will give away free railroad ties. That's because they cost a lot due to the materials used in their manufacture. However, some railway companies might give you a few railroad ties for free if they're simply lying useless or abandoned.
That's because moving these railroad ties elsewhere can prove expensive. In other cases, a railway company could give you old or discarded railroad ties because they're useless and can only be sold as junk or firewood.
2. Manufacturers
Yes, that's right. Some manufacturers of railroad ties might also give away a few free if you're living in their area. As I said earlier, each railroad tie has to be made according to the specs of the railway company. And such companies are very strict about quality and specs.
Therefore, even if a single railroad tie is made with any error, the company rejects it. Such railroad ties are sold as junk or cut into something else since it's made of heavy and expensive wood. You can get a few such defective railroad ties for free from their manufacturers.
3. Craigslist
Often, you'll find railroad ties up for sale from some company, scrap dealer or even an individual from Craigslist. These might not necessarily be free since you might have to pay their shipping costs.
However, you might get lucky and find someone offering them in your area itself or even your city. In such cases, the railroad ties will most likely be used. Someone could have used them in gardens and would be giving them away since they wish to change the décor.
Also Read:
4. Facebook Marketplace
Nowadays, Facebook Marketplace has become the destination of choice for people to buy, sell or even donate or give away something for free. If you're fortunate, you'll be able to find someone giving away railroad ties for free.
However, you'll have to bear all expenses of lugging them back home or to any other destination of your choice. You can also create a post on Facebook Marketplace stating that you're looking for free railroad ties.
5. Railroad Contractors
And finally, railroad contractors in your area might be able to give you a few railroad ties for free. Usually, railway companies enlist the help of local contractors for the installation and maintenance of their railway network, including railway tracks. These contractors fix the railroad ties according to specs from engineers at the railway company. If lucky, some contractors will give you a few for free.
Word of Caution
Before you proceed to use railroad ties at home or in the garden, here's a word of caution. Usually, all railroad ties are highly toxic. They're coated with bitumen and creosote, as well as a few insecticides. The chemical treatment ensures they last long.
Here, it's worth remembering that we're going to take a big risk by using railroad ties. Contaminated ties can leak toxins into the air and soil. Hands of kids and those who use these railroad ties also risk illnesses.