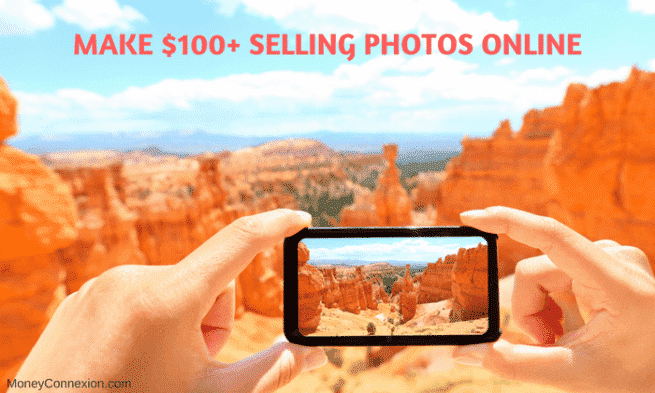 The world of photography is undergoing a sea change over the last five years. Two main contributors towards this revolution are smart phones and affordably priced digital cameras. Smart-phone manufactures lay great emphasis on incorporating very high resolution cameras on their latest handsets to attract selfie aficionados.
Digital cameras- both expensive and economically priced- are the mainstay of avid travelers and hobby photographers. Additionally, there is a small army worldwide of photographers who prefer manual cameras that work with film.
The second contributor are Internet-based websites that allow facilitate people to sell photos online. With the boom in web-based media, blogs and heavy emphasis laid by digital marketers, there exists a great demand for excellent pictures of almost everything. You can cash-in on these trends and make money by selling photos online.
How to Sell Your Photos Online
Here is the complete guide with all the tips and things you will need to sell each of your picture for $100 and more. I will show you 10 best photo stock websites where you can sell your photos.
Photos that Sell Online
There are no clear parameters about type of photos that are saleable on the Internet. Generally, pictures that have command the highest prices and greatest demand include but are not restricted to:
Disasters– both manmade and natural including air crashes, road and rail accidents, wars, armed conflicts, terror attacks, earthquake, tsunami and floods, among others.
Monuments– common as well as unknown monuments of historic or cultural importance.
Natural Phenomenon– such as picturesque cloud formations, Northern Lights, lightning, snow and fog.
Nature– including flowers, trees, herbs, fruits and vegetables that are colorful and appealing, mountains, forests, streams and lakes, rivers, sunrise and sunset, islands, seashore and beaches and myriad others.
Food– such as meals served on airlines, ethnic dishes, exquisite carvings of fruits and vegetables, cake decorations, tantalizing ice creams and chocolate that tease palates.
Antiques & Curios– generally very rare ones such as biscuit tins, radios and gramophones, contemporary furniture, stamps, coins and other collectibles.
Travel– showing places of tourist interest, hotels and lodges, streets and markets as well as streets and local transport.
News– gatherings, mobs, rallies, political leaders as well as disasters mentioned above and a variety of others that would interest a news media and its audience.
Erotica– certain types of pictures that aesthetically depict various features of female and male anatomy. There is also a large market for vulgar pictures distributed by agencies in countries where pornography is legal.
Animals– huge demand exists for excellent pictures of domestic animals as well as wildlife. Some wildlife pictures can indeed earn you a fortune but involves great risks.
Celebrities and models– collected by fans and followers. While pictures of movie stars, singers and other celebrities as well as top models are rife on Internet, candid shots can fetch you a great price.
Products– good pictures of consumer durables and non durables also have a small market.
NOTE: There is a huge market for pictures of babies, toddlers and children. However, you need to exercise extra caution in selling such pictures since they can be exploited by pedophiles.
Buyers for Online Photos
There is no dearth of buyers for excellent pictures, if you sell online. Generally, customers for your pictures would also include:
Newspapers and magazines.
Advertising companies.
Airlines, transportation providers.
Travel companies.
Fast Moving Consumer Goods manufacturers.
Bloggers and companies that utilize social media.
Government agencies.
Political parties and organizations.
Porn aficionados.
TV channels and websites.
However, this list is not comprehensive by any means. There are several categories of buyers who are willing to pay fairly attractive amounts of money for good pictures for various other purposes.
Things you Need to Sell your Photos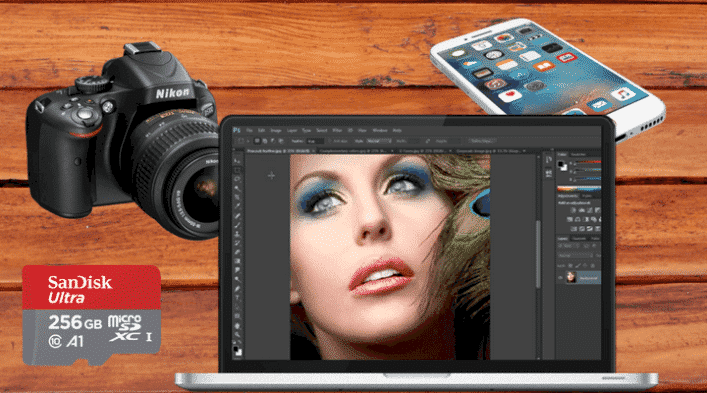 If you intend to make money selling photos online, there is some basic stuff you would require. Understandably, this will depend upon your budget. The good news is, you can do it using a smart-phone equipped with a high definition digital camera too.
Should finances or budget permit, you can invest on
A good yet inexpensive digital camera of 5MP resolution or more.
A high capacity memory card.
A computer with Internet connection.
Photo editing software such as Adobe Photoshop.
Skills Required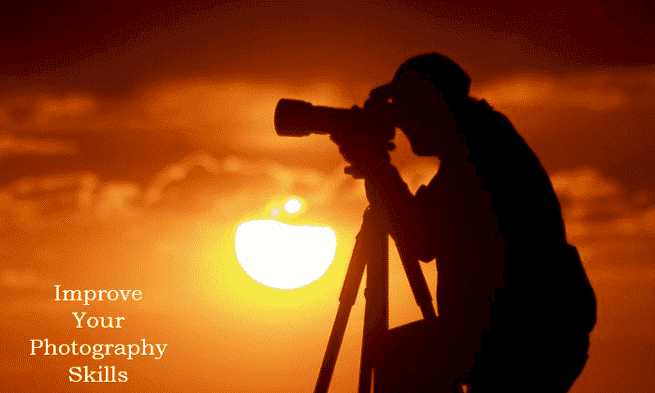 Anyone can make money selling photos online. You do not require any special skills to enter this small business. Yet, a few skills will ensure your pictures are in great demand.
Eye for photography– to know what makes could photos.
Instant reflexes– to draw your camera/smart phone and shoot as scenes unfold before your eyes.
Sense of aesthetics– to know which pictures would appeal to greater audience.
Stock Photo Sites to Sell Your Photos Online
The next step is finding suitable platforms to sell your pictures online. There are scores of small and large websites where you can post your pictures for sale. The website will display these pictures under genres you select. A preview of the photo will be displayed online but with a digital watermark and copyright. This means, nobody can download and use the photos without paying you, through the website.
Generally, every website allows you to register free. They will display your picture and when sold, charge you a fee for utilizing their services. Below are some top websites where you can make money by selling photos online.
Shutterstock is perhaps the world's largest website for selling photos online. Depending upon exclusivity you can earn minimum US$100 to US$ 120 per photo. There are various pricing plans offered by Shutterstock. You can opt for the one best suited for selling pictures. The company's website claims, it paid over US$ 500 million to contributors in 2017. An advantage with Shutterstock is, you get updates about themes for photos that are in high demand during any particular time of the year.
Another popular website where you can make money selling photos online is Alamy. This website reaches over 100,000 customers worldwide, ranging from individual collectors to news majors and multi-national firms. Customers buy licenses from Alamy to access your photos. You get 50 percent of the amount for which your photo sells. Registering as subscriber and uploading your pictures is fairly simple on Alamy.
This website boasts of having over half a million contributors around the world. Again, you have to sign up as contributor in 500px Prime to sell your pictures. The company claims it pays 70 percent of the sale price of photos to contributors. Using 500px Prime as registered contributor is fairly easy.
All registered contributors get a minimum 15 percent of the amount for which their photos are sold. However, giving exclusive usage rights to the customers means you can earn as high as 45 percent of the price for which they are sold. This website is run by Getty Images. The company has a fair policy for pricing your images and the share you receive for their sales. You can select from the various royalty policies offered by iStock to price your pictures.
To make money selling photos online, also try SmugMug Pro. The only flipside with SmugMug Pro is, you need to buy contributor subscription at US$ 12.50 per month. In exchange, the company gives you 85 percent of the sale price of your photos. The system is rather simple. For every photo you post on SmugMug Pro, you can select your price and add a mark-up profit for the website. You get the price minus the mark-up profit and service fees.
Another leading website for selling photos to make money is Getty Images, based in the US but with operations worldwide. Getty Images has some of the biggest customers in form of news networks, large corporations and advertizing majors as well as government departments as part of its buyer portfolio. However, joining Getty Images as contributor can prove a bit difficult for some photographers. The website requires excellent and unique photos to provide its high profile clientele. Hence, you need to have exceptional photography skills for contributing to this website.
With an impressive portfolio of companies including Apple, American Express, Google, Amazon, Microsoft, Deloitte and many more, 123RF is indeed a website where you can make money selling photos online. Other than photos, you can also sell high quality videos and related stories through 123RF. Payments are very lucrative and usually made through your PayPal account. Other payment options are available for contributors from different countries. Signing up as contributor is simple and you and you can begin earning almost instantly.
Formerly called Fotolia, the website now operates under new brand identity, Adobe Stock. Indeed, it is operated by the same company that makes popular software Adobe Acrobat and Adobe Photoshop among others. Thanks to excellent reputation, Adobe Stock has myriad clients that require very creative photos and sometimes, related content. The company pays 33 percent of the sale price of your photos. Additionally, you can also sell videos. Anyone above the age of 18 years can register as contributor on Adobe Stock. You can request payment once you have accumulated US$ 50 or Euros 50 in your account, through PayPal or Skrill.
As suggested by its name, AdultStockPhoto is a website where you can sell pictures of nude women and men. The website pays a minimum US$ 100 for every picture sold. Additionally, the site does not allow underage people to access its content. AdultStockPhoto is the quickest way to become rich for amateur and professional photographers. Alongside nude pictures, the website also sells soft and hard porn as well as videos. The website sometimes seeks explicit consent from nude and porn models to post pictures for online sales.
BentBox allows you to sell nude pictures as well as soft porn online. Similar to all nude picture and porn websites, you get pretty lucrative payments for every photo sold. Further, the website also allows contributors to select the audience for their photos. You can also issue licenses for using these pictures for specific purposes only, as part of protection offered by BentBox to individuals whose pictures in nude or other compromising postures are for sale.
More Websites
In addition to these, you can sell photos at several other websites in the USA and around the world.
Registering on these websites to sell photos online is free. However, we advise you read terms and conditions carefully to ensure you make maximum money selling photos online.
Stock Photos Explained
You will come across the term 'stock photos' several times while registering on any website where you can sell pictures. Here, we explain the term. The term 'stock photos' simply means a database of pictures contributed by amateur and professional photographers, that are up for sale through websites we mention earlier. Stock photos are generally sold by these websites in two categories:
Royalty Free Photos (RF Photos)
Rights Managed Photos (RM Photos)
To earn more money by selling photos online, we elaborate a bit more on these jargon.
Royalty Free Photos
This is one of the categories under which you can sell photos online. Here, a customer pays a fee to the website where you have registered of selling photos online. Royalty Free gives rights to customers to use a particular photo for a fixed number of times only. Here, you do not give exclusive rights to any customer for use of the photo. The same photo can be sold to multiple customers. A customer however reserves the option of using it when desired. They can also be used for various purposes, since there are no exclusive rights involved.
Rights Managed Photos
Rights Managed Photos are generally common in the news and advertizing companies. Here, you need to specify the industry that can use your photos. Further, you have to assure customers the photo would be exclusive for them. You also reserve the options of specifying the duration for which the photo will be used, set demographic and geographic limitations. Additionally, you can define the purposes for which your photo will be used.
NOTE: There is another segment of photos that are offered by photo stock companies to promote a photographer or the website. These are called free photos. Here, you are not entitled to any payments. There are also no limitations of any sorts. These are given free to display your skills and attract prospective buyers for your other photos. They serve only as teasers and advertisements for your skills.
In Conclusion
You can make a lot of money selling photos online. Indeed, a lot of people worldwide have made small fortunes through this trade. Other than pecuniary gains, amateur and professional photographers also get opportunities to hone skills. With mobile apps that are common nowadays, you can do this small business from anywhere in the world, without having to rely on a computer. Various picture editing software are now available for smart-phones as well and allow you to enhance photo quality before posting them on a website.