Making money on eBay or any other online retail website is quite easy. As a matter of fact, millions of people around the world, including in the US, are making a lot of money by selling on eBay. That's because the world is rapidly moving to a system of online marketplaces where people buy and sell things over the Internet only.
If we look at the recent past, we will observe that online buying and selling became very popular in 2020 and 2021 as the deadly Covid-19 pandemic ravaged the world and caused economic downturns around the globe. The need for self-isolation, quarantine, social distancing and staying away from crowded places caused severe problems for in-store shopping.
During the pandemic, we were all forced to shop online. In fact, any business that didn't have an online presence had to find alternative ways to sell, such as over WhatsApp and mobile or launch a website or social media page to get orders from customers. Those who failed couldn't survive the pandemic.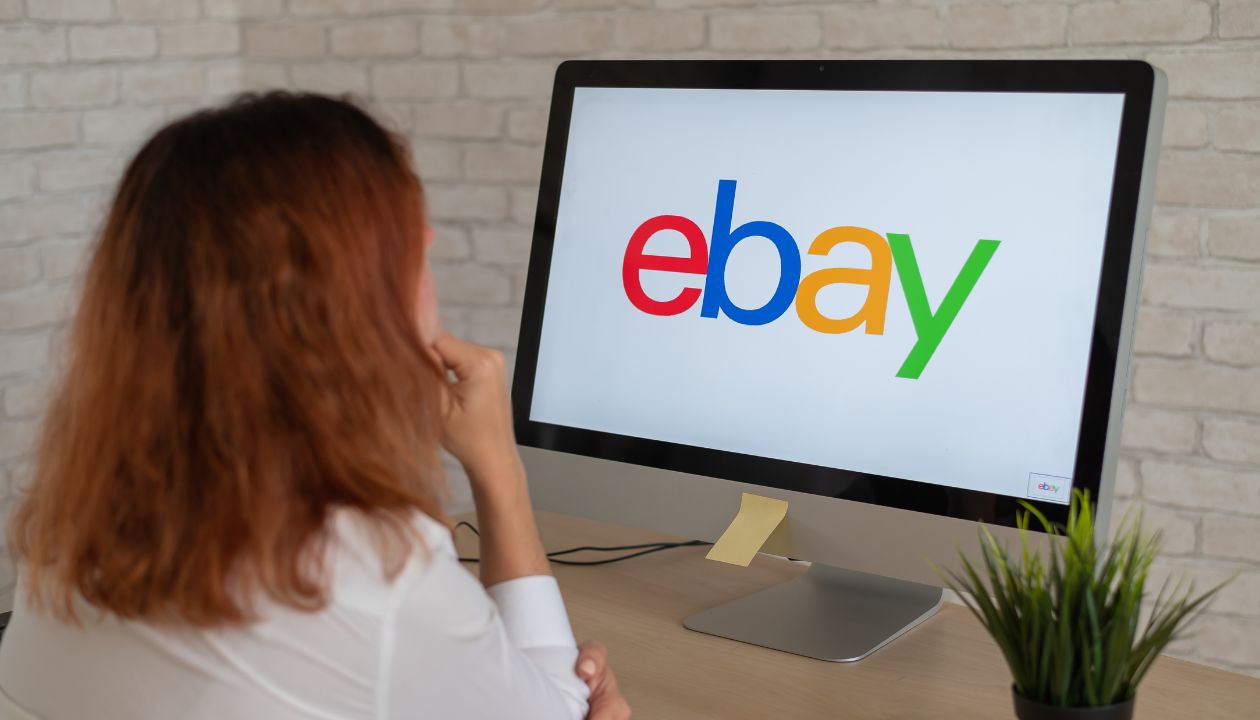 What This Means for You?
So, what does this situation caused by the 2020 Covid-19 pandemic mean for your money and you? As I just mentioned, a lot of businesses have moved online. Some have opened their own websites or services based on WhatsApp or even social media platforms such as Facebook. Others have begun selling on top online stores, including eBay.
If we sum it up, 2023 and beyond are the best time to start your own business and make money on eBay. For those who aren't aware, selling on eBay might sound like a very complicated process. Trust me. It's not. In fact, selling on eBay is as simple as a few clicks on your computer or even on your smartphone.
Therefore, if you're looking to make money online, I suggest that you consider selling on eBay.
Reasons to Sell on eBay
Of course, there're several websites where you could sell something and make money. Then we have several platforms where you can open own marketplace, showcase what you wish to sell and make money. There're also different techniques, such as promoting for other sellers to make money.
Therefore, why should I consider eBay?
The reason is simple. Since its launch in 1995, eBay has become an online store of choice for thousands of Americans looking for stuff that isn't available easily. This includes everything from old and used postage stamps for collection to automobile spares for older makes of cars, the party needs to antiques.
As a matter of fact, eBay allows you to sell anything that's legit, regardless of whether it's new or preowned. The only condition to sell on eBay is that you've to comply with their sets of rules and regulations. This also includes rules and regulations about returns, refunds and compliance with all clauses applicable to the sale.
You can find spares of older makes of cars, DVDs that aren't made anymore, preowned household appliances and electronics, toys and baby needs and lots more on eBay if you have the time to look around. And the prices on eBay compare well with other online platforms too.  
In stark contrast, most other online retailers don't really allow you to sell preowned stuff unless you meet their terms and conditions. Therefore, eBay is a sort of unique website for such sales and purchases.
Also Read:
How To Make Money On eBay?
Since eBay has so many advantages, you can easily make money as a seller or do some other simple tasks. Here are some ways how to make money on eBay. Please remember eBay has certain rules and regulations, and some of these could be specific to your area or state. Therefore, read these carefully before you start making money on eBay.
1. Sell on eBay
The easiest and perhaps the fastest way to make money on eBay is by selling something. You could sell anything from old furniture and appliances lying without use at home or office.
Or, you could sell spares of your old car if the vehicle itself has no market value. As a craftsperson, it's possible to sell handmade goods on eBay. And you can sell on eBay also to foreign customers located outside the US.
However, to sell on eBay, you would require a seller's account and a proper system available through the website to get your money. These are fairly easy to set up and operate.
2. eBay Partner Network
With 1.4 billion listings, 80 per cent of new items and 183 million buyers in 190 markets worldwide, selling stuff indirectly on eBay is also very profitable. eBay has one of the wonderful affiliate marketing programs known as eBay Partner Network.
To become part of the eBay Partner Network, all you need to do is signup after accepting their terms and conditions of service. Once your application to join the eBay Partner Network is successful, you will get your own dashboard. Create affiliate links and ads for products on eBay and promote them through your own blog, website, social media pages or YouTube channel.
Explore the rate card of eBay to find out how much money you could make per sale of an item through your affiliate marketing link as eBay Partner.
3. Flipping Stuff on eBay
There's a system known as flipping. It means that you will buy something from eBay cheap and later, sell it at a higher price. This system generally works for electronics and appliances, furniture and antiques, to name a few.
You will come across some things that're rare to find or in high demand. But the prices you see on eBay are below the expected market price. In such cases, you will have to buy the item and resell it again. In some cases, you can make a lot of money if you refurbish the items such as furniture or appliances.
Mobile phones attract a lot of attention on eBay. If you're an expert on mobile phones and know what can fetch a higher price, it's possible to flip them and make a lot of money.
Also Read: 27 Best Items to Flip for Extra Cash
Tweaks to Make Money on eBay
Use any of these three ways to make money on eBay. However, that's not all. There're lots of tips and tweaks on how to make more money on eBay by exerting a little extra effort. If this sounds interesting, read further.
Define Your Niche
The first thing that any seller on eBay should do is define their niche. And that's exactly what you need to do. Decide what types of goods you would like to sell on eBay. For example, you might wish to sell old furniture or used electronics. Finding your own niche helps you to focus on a specific section of the market instead of trying to do the impossible, which is catering to everyone.
Find Rival Prices
Actually, most buyers consider eBay as some sort of marketplace for buying things that are cheaper than anywhere else. However, due to fierce competition, this isn't always the case. In some cases, you might find that other websites are selling something cheaper than eBay.
When you know the prices that others are asking for the same stuff, you can pitch and sell your items for almost the same price or even lesser. However, it's better to find out whether you will make enough profits that cover your efforts, shipping and other costs before entering into a lower-price duel with a rival online store.
A lot of online stores have a price match policy. This means if a customer finds the same goods for a lower price, that online store will match and sell their stuff cheaper too. Therefore, be careful when you enter a price-wars online while selling on eBay. Offer unbeatable prices.
Refurbishing Might Not Work
In some cases, refurbishing an item such as old furniture or electronics or appliances might not work. Therefore, consider the cost of the item, and the expenses of refurbishing and selling. Also, calculate the shipping and other costs.
Sometimes, you might come across cases where newer goods cost slightly more than refurbished ones. In that case, you can be assured that nobody will buy refurbished items. Hence, it's best to leave that kind of goods out of your inventory and focus on selling stuff that fetches you better and higher margins.
Add Free Shipping
A superb way to attract more buyers is by adding free shipping to the products that you will sell on eBay. In fact, millions of Americans buy something that might cost a dollar or two higher just because the online seller provides free shipping.
While free shipping definitely boosts your sales, the facility does have a downside. Sometimes, the shipping company might handle your goods carelessly and cause damage. Obviously, this means you have to be ready to accept returns and provide exchanges or refund the full amount of money.
Consider free shipping only if you're assured that the goods you sell aren't prone to any damage during transit and will reach the customer safely. Also, don't allow shipping and other costs to send the prices of your goods soaring very high. If that happens, your service Is doomed.
Conclusion
Making money from eBay can be very simple. It can also put you on the way to entrepreneurship with some extra effort. Therefore, master these tricks, tips and tweaks to make money on eBay. When you signup as a seller on eBay, find out about the fees they charge from sellers.
That's because the fees you pay will eat into your profits. Packaging costs and the cost of labour to perform small tasks while selling something such as toys can send the final cost much higher than what you expected.