Did you know that a smartphone can actually work as a money-making gadget? Probably not. So, here's some news: there are 20 best and highest paying apps that actually help you to make money.
And if you're already using any of these highest-paying money-making apps, I believe you can add a few more and make a tidy sum in 2023.
To do so, let's see which apps pay the highest in 2023.
After reviewing a few apps, I'm presenting my curated list that should help make your smartphone into a real money-spinner.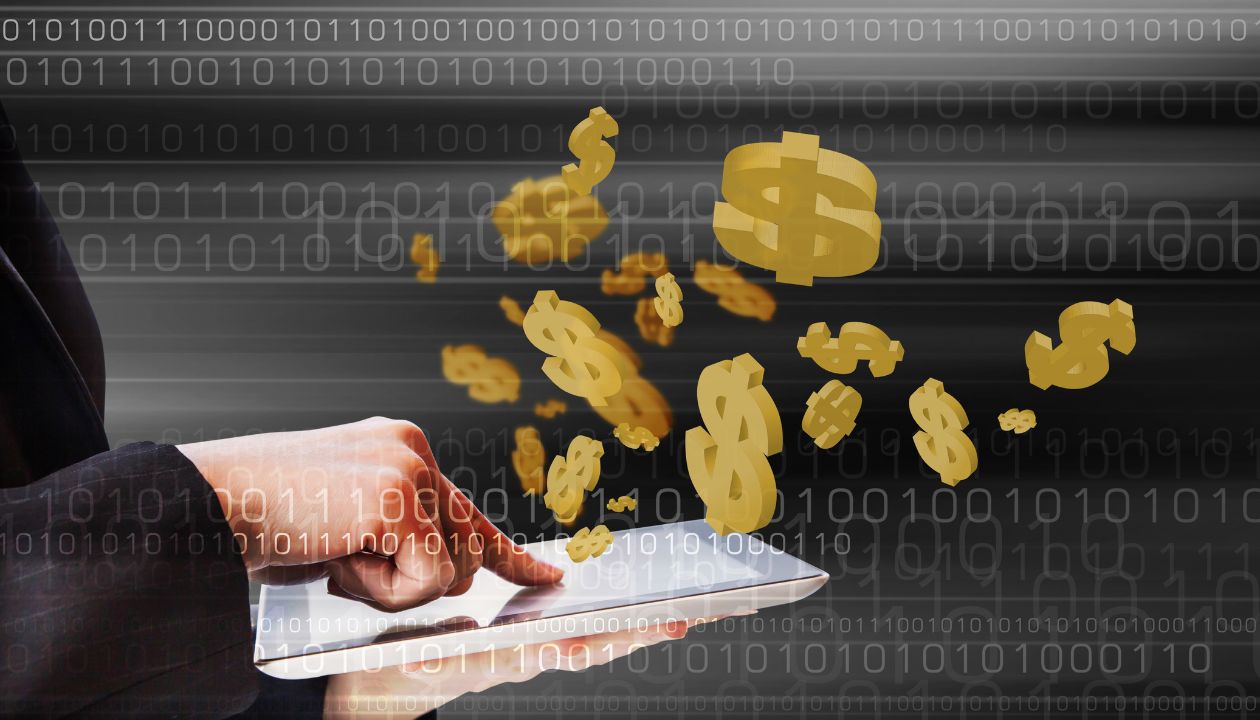 But Why Use Apps?
You might wonder why you should waste time and effort using countless apps to make some money. Admitted that making money from these highest paying apps won't directly make you a millionaire.
However, apps are very useful if we see mobile usage patterns. Most Americans use smartphones and apps during commutes on public transport, waiting for someone, or while relaxing without much to do.
You can use these best apps to make money in your free time. There're other apps that give proper work. Those can also be used to earn from side gigs.
Top 20 Best Paying Apps That Pay You Real Money
Before you download and start using these highest paying apps, here's something very important. Certain apps allow teens over 13 years of age to join top money making apps program. For others, you need to be at least 18. Read the terms and conditions carefully before signing up.
1. Swagbucks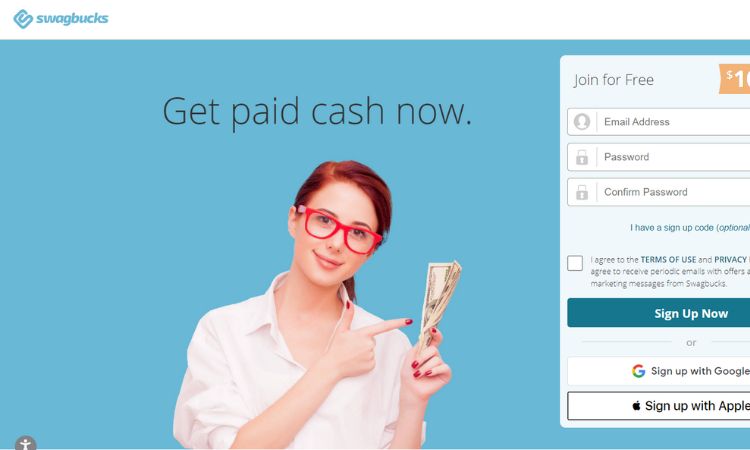 Swagbucks has been around for quite some time. Join Swagbucks and download their app. You can make a lot of money completing online surveys, playing games, watching videos, Sweepstakes, and lots more. Swagbucks gives away 7,000 free gift cards every day for shopping at Amazon, Walmart, and other top places.
When you complete an online task, Swagbucks credits a few SB Points to your account. You can seek cash payout on PayPal or Amazon, Walmart, and other shopping vouchers.
Swagbucks generally allows teens over 12 years to become members of their online survey community under parental guidance only. You can check reviews too.
2. Amazon Flex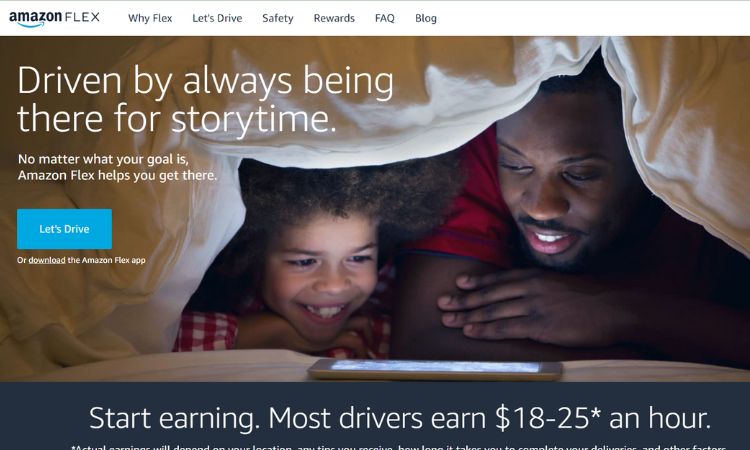 Amazon Flex is available across America. With this app, you can make between $18 to $25 per hour by delivering packages for Amazon. Membership is open only to persons above 18 years of age having a valid driving license.
You can select delivery slots in your area. The app shows your earnings daily, along with any tips from customers you make. They pay out every Wednesday and Saturday.
3. Inbox Dollars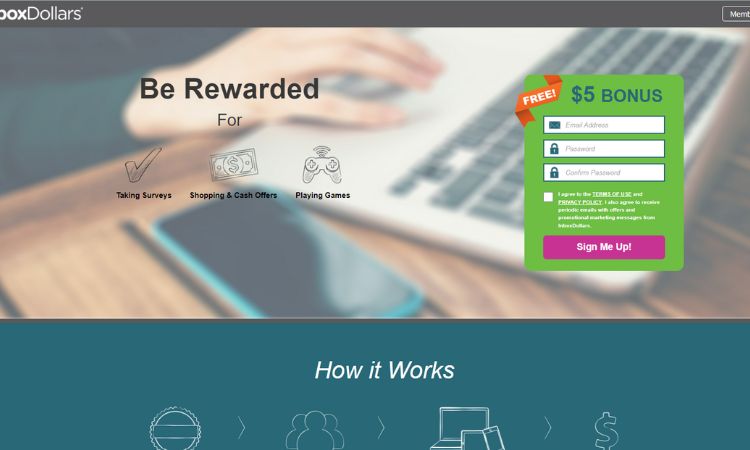 Personally, I found Inbox Dollars to be superb yet terrible. However, in all fairness, I will rank them among the 20 best and highest paying apps for 2023. Inbox Dollars is also an online survey community that offers more ways to make money, such as playing games, referrals, and Sweepstakes among others. They offer a $5 as sign-up bonus once your registration is accepted.
They're very generous with their points. For example, I've made 2,500 points with a single simple survey that took only 20 minutes to complete. And their surveys are very interesting too.
On the flip side: Inbox Dollar suddenly disqualifies you for a survey after spending considerable time. Hence, your efforts are a waste. You can also check an online reviews about Inbox Dollar. Secondly, the number of points required to get a $5 payout is fairly higher than most other apps in this genre.
4. Acorns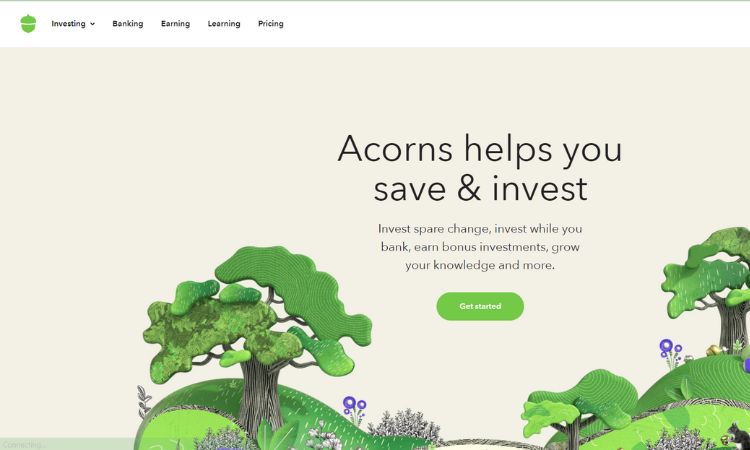 Acorn is a wonderful app that helps makes your small change into huge investments. This might sound impossible, so I'll explain how it works. Download Acorns and link your credit card and debit card. Every time you pay using Acorns, the app will round off your bill to the nearest higher figure.
For example, of if you're paying $9.99 for something, Acorns will debit $10 from your card. The change- 1 Cent- goes automatically to your investment account. You can invest all the saved-up change to invest in stocks, Mutual Funds, trade foreign currencies, and other investment options. You can invest as low as $5 in these high-value options.
Acorns credit $10 to your account as soon as you download the app and make the first transaction. It also offers cashbacks for select purchases.
5. Clickworker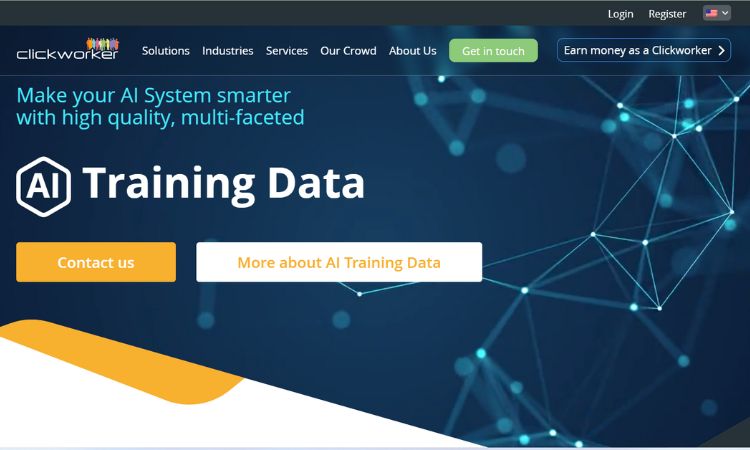 Have good computer skills? Download Clickworker and start making money almost instantly. Clickworker displays jobs that're immediately available around your location.
Once you select the task on the Clickworker app, a notification goes to the customer. Upon completing the task, the customer pays Clickworker. Your earnings are shown immediately by the app. Clickworker pays out twice a week to your PayPal account or debit card.
6. Robinhood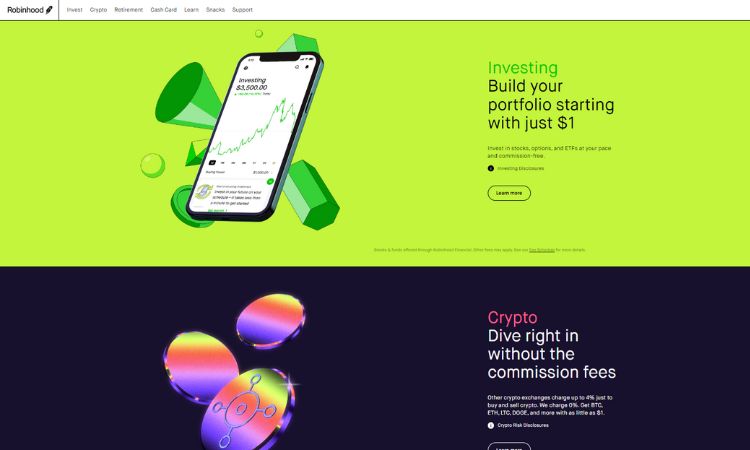 Maybe you've got no clue about the stocks, currencies, and commodities market but wish to invest. If that's your case, download and use Robinhood, one of the best and friendliest apps in America for small investors. You can invest as low as $5 on stocks, Mutual Funds, Exchange Traded Funds, and other instruments with Robinhood.
They also allow you to buy and sell Bitcoin and other cryptocurrencies, regardless of how small the amount you're investing. Robinhood has a system called 'fractional shares'. This means even if your investment amount is much smaller than the actual cost of a full share, you can buy a fraction.
Once you sign up, you get an opportunity to win free stocks- or at least one high-value share-worth $200, of a large corporation such as Facebook or Microsoft, among others.
7. StormX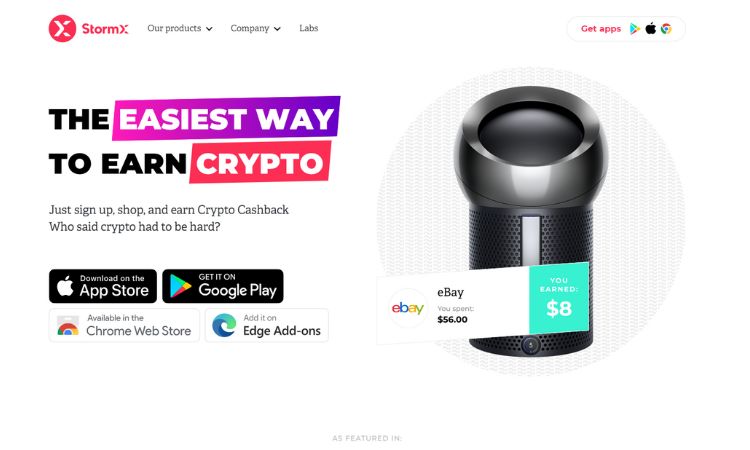 And if you're extremely serious about making money from your smartphone, download StormX. It is one of those rare apps that pay you in Bitcoin. All you need to do is play games, answer questions, enter quiz contests and sometimes, do an odd online survey or post a comment.
StormX rewards you for these efforts by depositing some Satoshi, or a fraction of a Bitcoin, to your account. Considering the high value of Bitcoin, the single largest cryptocurrency in the world, this is an app that can genuinely make you rich.
A word of advice: Also, download a good Bitcoin wallet on your smartphone alongside StormX. You can always transfer your Satoshi to the Bitcoin wallet. This ensures you remain in control of your income.
Also Read: Get 1 Free Bitcoin Today
8. Rakuten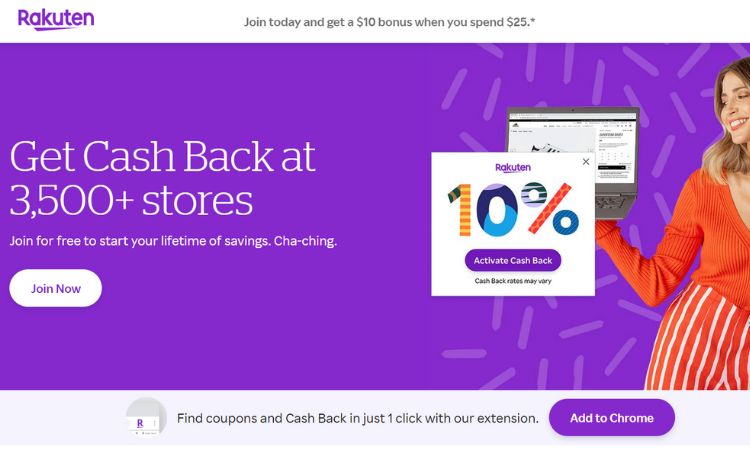 Actually, Rakuten is the new version of a very famous website and app, Ebates, that Americans were actively using to get superb cashbacks and discounts from countless online stores. Japanese retail giant Rakuten now owns the app and has added several new and amazing features that help you make some money indirectly.
You can shop through the Rakuten app to avail of discounts of at least five percent on your daily and household requirements from stores or online. And the best thing about Rakuten is they don't give you free shopping vouchers. Instead, they credit cash to your debit card or bank account. They also run a referral plan which allows you to step up your earnings.
9. Walmart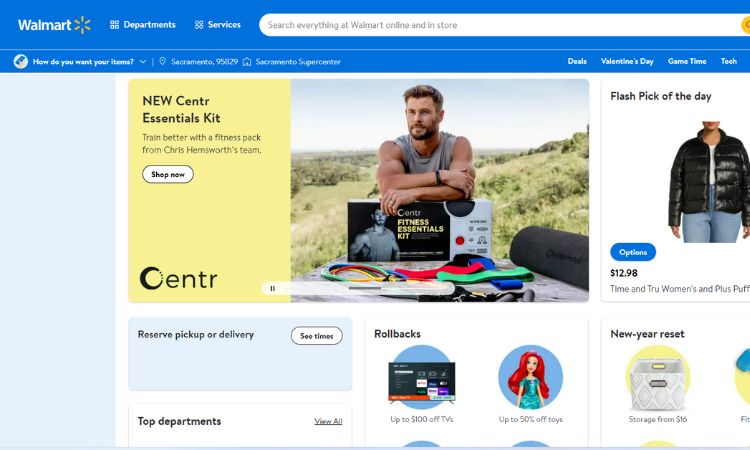 Talking about cashbacks and discounts, also try the Walmart app, which is extremely popular in America. You can get daily discounts, free deliveries, and of course, cashback offers every time you use the Walmart app for online or in-store purchases at Walmart and other partners. Walmart offers higher bonuses if you pay using the wallet feature on the app.
Furthermore, Walmart sends you exclusive offers and discounts and gives privileged access to certain products, especially during festive and holiday seasons and sales. This helps slice quite a few Dollars off your grocery and other bills. In fact, they have daily offers which means you can actually make save money every day.
10. User Testing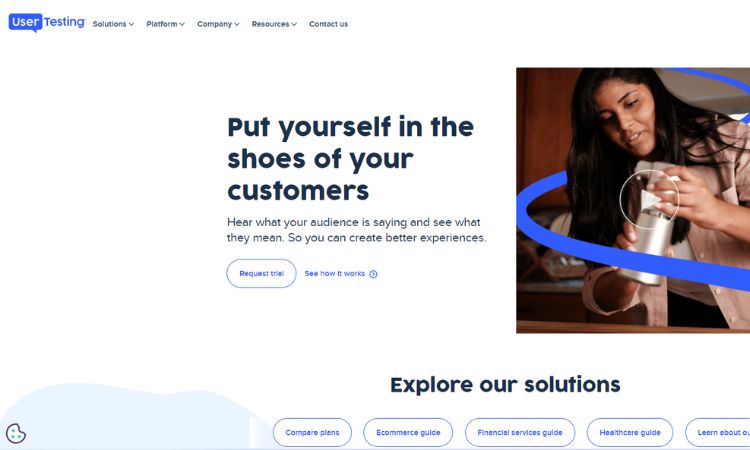 Do you love to test new stuff such as computer games, videos, software, websites, and lots of other stuff? Join UserTesting by downloading their app on your smartphone. Though UserTesting ranks among the best and highest paying apps for 2023, here's something you need to know.
They ask for your reviews through the voice recording feature on their app. Therefore, it's very important to make your recordings crystal clear, and precise and contain the information the company is looking for. You can earn anything from $2 to $25 per test, depending upon the complexity and time taken.
11. Ibotta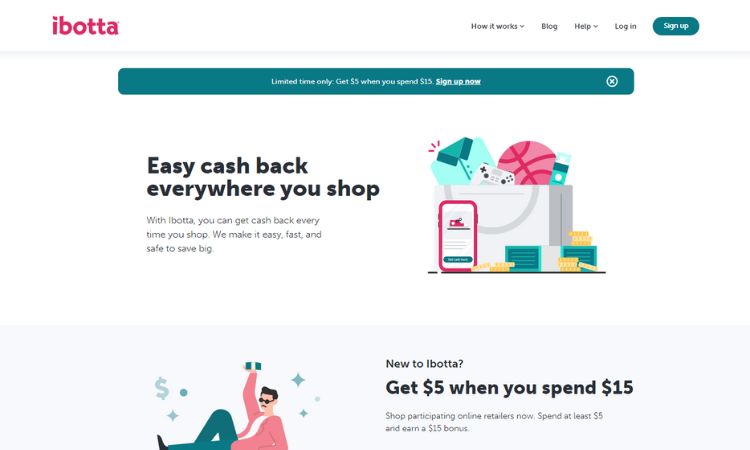 Cashbacks and amazing discounts for in-store as well as online purchases are available from the Ibotta app. To get this money, access your favorite store and pay through Ibotta.
They'll credit the cashback to your account or give a few points for shopping that will fetch Amazon vouchers and others. Ibotta pays the cashback every week. Redeem the points for cash immediately. They also have a $5 starter bonus and are rather just liberal with their points.
12. Field Agent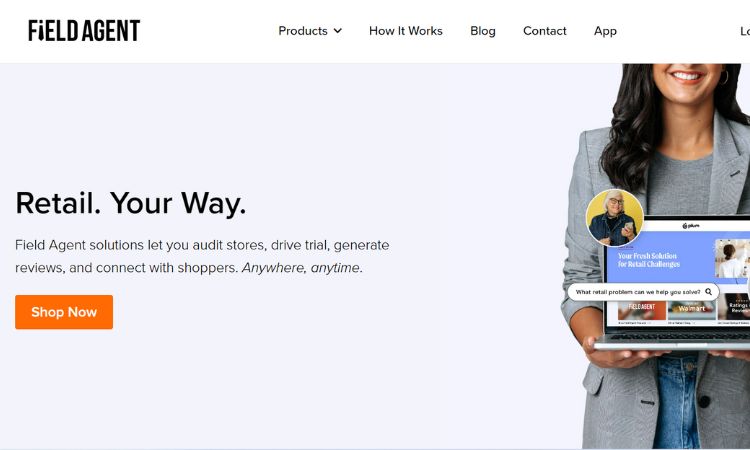 To use the Field Agent app, it's best to have some knowledge about how websites and software. You'll have to test these websites and software and submit honest reviews to earn money.
Field Agent also hires mystery shoppers to actually visit the store and write excellent reviews. There're quite a few limitations on what you're looking for. They pay well. Meaning your pay depends upon the complexity of the work.
4. TaskRabbit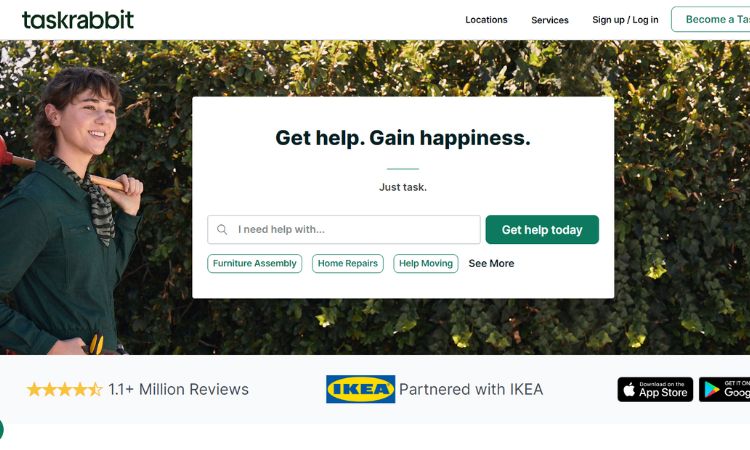 Got some spare time on hand daily? Offer to do small errands and other odd jobs in your area to make a lot of money with TaskRabbit. There're people that testify they make more than $100 a day with TaskRabbit simply by helping other people with stuff such as gardening, fixing furniture, plumbing, painting, and other similar jobs.
You can select the area you'd love to work in. This app also has a unique feature: it will display jobs available at every location you go. Generally, TaskRabbit takes people only above 18 years of age due to labor laws.
14. Uber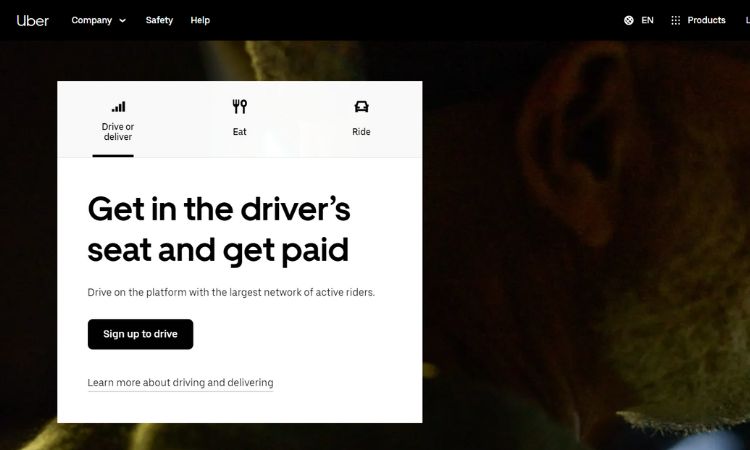 For anyone and everyone that owns a car and would love to make extra money by working a few hours daily, there's the Uber app. Register yourself as an independent cab contractor through the app by giving personal details, driving license number, and other necessary documents.
Upon successful registration, you can earn a lot of money by working as a cabby for Uber. There're several categories under which you can register as drivers such as economy luxury and others.
15. Lyft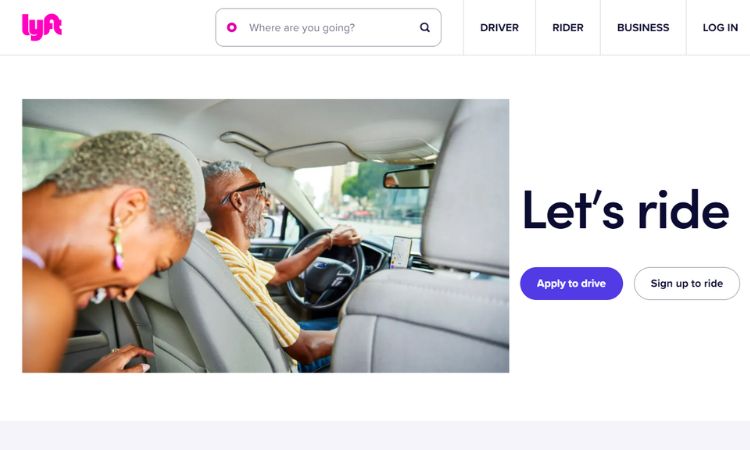 Thousands of American women and men make a decent amount of money, or more than $21,000 per year, by driving part-time for Lyft, the taxi aggregator. You can become a Lyft cab contractor very easily by downloading their app and submitting the necessary details.
However, you'll have to pass the stringent background checks and meet other requirements of Lyft to become an independent cabby contractor. The app helps you make a lot of money by showing who needs a cab and their route. Also, you get tips sometimes from clients.
16. Mobee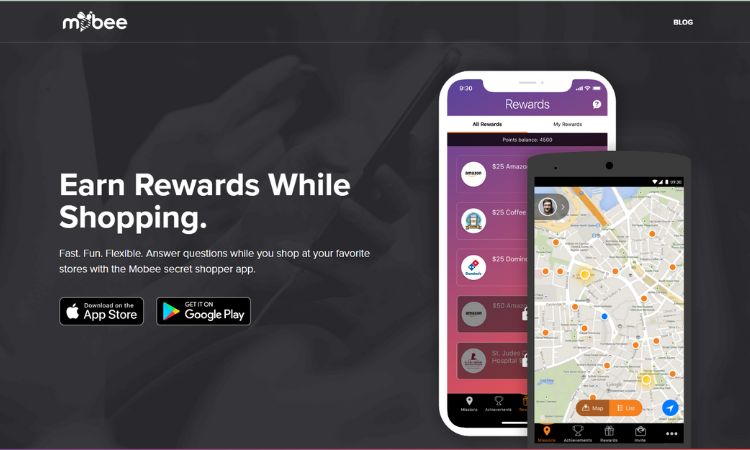 Do you love shopping? I enjoy it but have to often worry about my wallet. The same holds true when I've to spend on pricey restaurants or watch new movies. But there's something I found, and you can try it too. I suggest you download the Mobee app.
This isn't a typical highest paying app that pays you for some ordinary task. Instead, Mobee is a mystery shopping app where you'll find exciting assignments.
The assignment will flash on your app a day or two or, sometimes, just a few hours before the task has to be done. Typical tasks include visiting a store, restaurant, pizzeria, hotel, wine shop, or even an office.
You have to find all details the app mentions for your task and file a report or review immediately. Generally, Mobee pays for your shopping bills in exchange for the reviews or compensates you $12.99 per successful shopping trip.
17. Survey Junkie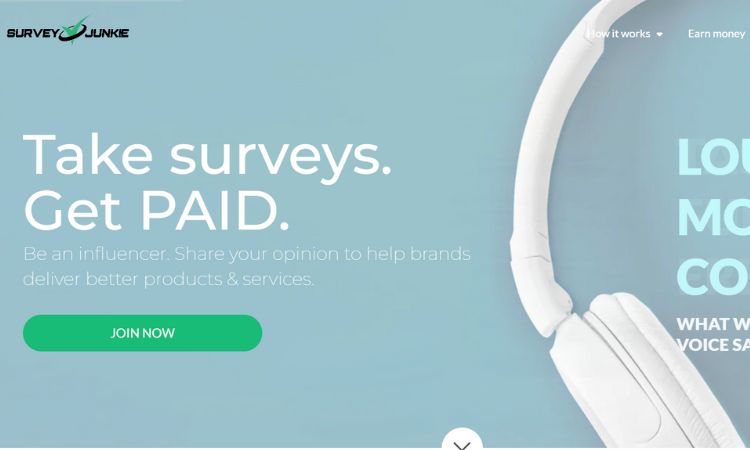 Also, another way to turn your mobile into a money spinner is by downloading the Survey Junkie app. This is also an online survey community that you can join if you're above 12 years of age.
With Survey Junkie, as with other websites, it's very important to give your exact location and other details. That's because they have specific surveys for different parts of the USA, often according to the state you reside.
Survey Junkie also offers games to play and earn points, paid reviews, paid advertisement watching, and a superb referral program. They pay with PayPal and Amazon shopping vouchers. The minimum payout is $5.
During promotions, Survey Junkie also offers free $5 worth of points as a credit to help you get your first payout faster. You can also check online reviews about Survey Junkie.
18. iPoll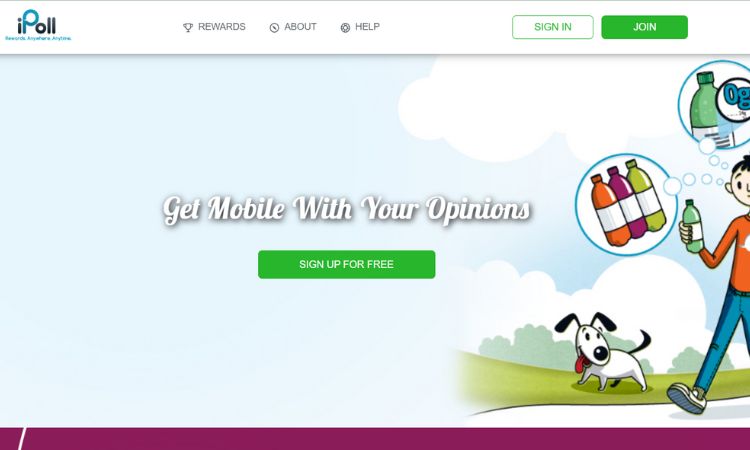 Active in over 30 countries worldwide, iPoll is one of the best and highest paying apps for 2023. But you'll need to spend some time daily with iPoll to earn. Actually, iPoll is an online survey community.
When you download iPoll and register, you'll get several short and long surveys almost every hour. Complete them on time because each survey requires only a certain number of respondents. And for completion, iPoll awards points that are redeemable for cash or Amazon shopping vouchers.
19. Slidejoy
As a smartphone user, you'll surely know how they bombard us with digital advertisements of all sorts. But now, watching these digital ads has become rewarding, thanks to the Slidejoy app.
Once you download Slidejoy, it will display apps on your screen. You've to use these ads as a screen lock. And when you unlock the screen after viewing the ad, Slidejoy credits some money to your account. They pay with PayPal, Skrill, and by direct credit to a bank account or debit card.
20. Google Opinion Rewards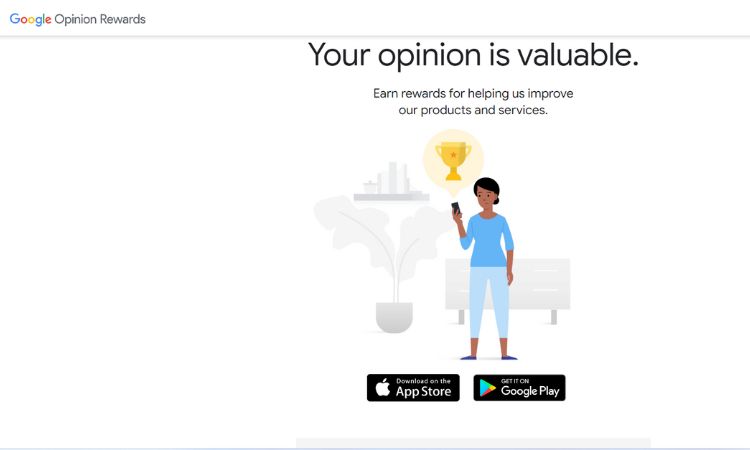 As the name suggests clearly, Google Opinion Rewards is a program from Google, the single-largest search engine on the Internet. Thanks to its popularity, a lot of companies, businesses, and governments, among others, conduct opinion polls over Google. And, of course, they pay for it.
Google rewards you richly for your efforts. For some surveys, you might not get cash. Instead, you get credits to buy paid apps from the Google Play Store. In some instances, they provide PayPal credits.
You can expect to earn $1 per completed survey or opinion poll. This is a fabulous app if you're looking at buying some pricey apps but wish to get them free.
Getting Paid from Apps
Now that you're aware of the 20 best and highest paying apps for 2023, here's some more useful info. Before you begin using these apps, create a PayPal account if you don't have one already. Because most of these apps will pay you through PayPal.
Secondly, seek the payout as soon as you reach the minimum limit. That's because lots of these apps often close user accounts without warning or giving any reason. If that occurs, you'll lose the money.
And finally, it's worth knowing that making money with some of these apps can be a slower process. Hence, be patient enough and don't give up midway. There're no payments for leaving membership of a survey community or testing group.
Beware of Scams
Unfortunately, there're lots of apps that don't actually pay the money but can steal your bank or other personal details for identity theft. I suggest you read all reviews about an app on Google Play or Apple Store before downloading any.
In Conclusion
Millions of people around the world are using these 20 best and highest paying apps for a long. In 2023, you, too, can start making money with these. Most of these apps are simple to use and fairly interesting too. Download one today and start making money.
FAQ
Which app gives real money?
There are several apps that allow users to earn real money by completing various tasks or activities, such as Swagbucks, InboxDollars, Survey Junkie, Ibotta, Foap, and TaskRabbit. These apps pay users for completing surveys, watching videos, shopping online, selling photographs, or completing tasks for others. However, it's important to note that the amount of money that can be earned may be limited, and users should be cautious and read the terms and conditions carefully, as well as the privacy policy, before signing up for any app that pays real money.
Is there an app that actually pays you?
There are several apps that pay users to complete various tasks, such as Swagbucks, InboxDollars, Survey Junkie, Ibotta, Foap, TaskRabbit, User Testing, and Gigwalk. However, earning potential may be limited. Users should be cautious and read the terms and conditions before signing up for any app that pays real money.