Playing with numbers isn't exactly everyone's cup of tea- or coffee if you prefer. It needs excellent skills and knowledge about some complex mathematical formulas for sure. And if you have these skills, you can earn between $15 and $25 per hour, working as an online, virtual bookkeeper.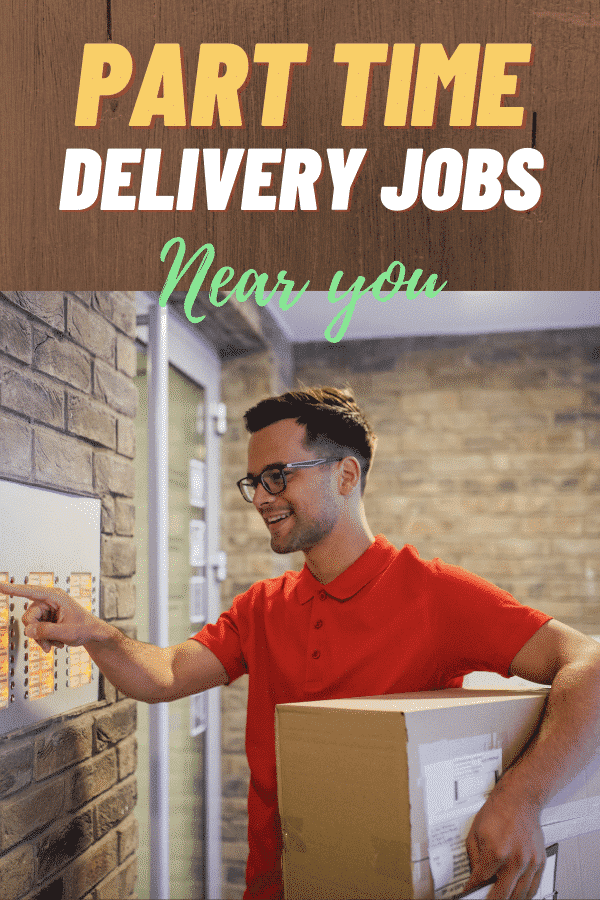 Now this sounds interesting isn't it?
Before I proceed, let me tell you a bit about bookkeeping and what you need to do in virtual bookkeeping jobs to make that much money.
Tasks of a Virtual Bookkeeper
In simple words, bookkeeping is all about money and accounts. Meaning, you'll be handling accounts of individuals or small businesses, working for an accountancy firm or even a credit union or bank and if lucky, a large corporation too.
However, it isn't as simple as that. Here're some tasks that good virtual bookkeepers perform to get paid between $15 to $25 per hour or even more.
Keep accounts of how much money came in and its source.
Maintain records of spending and where the money went.
Keep tabs on budget to ensure your employer doesn't overspend unless absolutely necessary. You may have to warn the employer if they're exceeding the budget.
Finding ways and means to reduce expenses without causing any disruptions in the employer's personal life or business.
Understand basic taxation laws and help the employer to comply.
Pay off bills on time to avoid penalties.
Perform online transactions, if your employer allows.
Calculate staff salaries, allowances, deductions, overtime, bonuses and other payables before preparation of payroll.
And there're several other tasks an employer may ask a bookkeeper to perform online. This depends on the nature of the business and lifestyle of an individual. Therefore, the more services you can offer, higher your earnings.
Qualifications to Work as Online Virtual Bookkeeper
For a fresher, the above tasks may seem fairly ordinary and easy. Actually, that's not exactly the case. Unless you hold an accountancy degree, some of these tasks can prove fairly difficult. If you don't hold an accountancy degree, it's also easy to become a bookkeeper provided you meet these requirements.
Bookkeepers have to be extremely well organized.
You need to maintain a strict work schedule and if necessary, work beyond regular hours.
An eye for detail is absolutely necessary to detect any mistakes in accounts. After all, you're handling somebody else's money.
Working knowledge of computers, Internet and basic accounting software.
Superb mathematical skills are a must to become an excellent virtual bookkeeper.
If you meet all these requirements, you could qualify to work as a virtual, online bookkeeper. Now let's find out where you can earn between $15 and $25 per hour as a bookkeeper.
10 Online Virtual Bookkeeping Jobs that Pay $15
Here I'm providing a curated list of 10 places where you can find work as virtual, online bookkeeper and earn between $15 and $25 per hour or even more.
1. LinkedIn
I'm ranking LinkedIn as the topmost place to find online virtual bookkeeping jobs for a simple reason. There're lots of small and large businesses as well as high net-worth individuals that hire virtual bookkeepers through LinkedIn.
There's a reason that employers prefer LinkedIn: they can easily see your work experience, references, and Resume, among others. To find work as a virtual bookkeeper you'll need excellent references that speak about your honesty.
Furthermore, employers and bookkeepers also enjoy a high level of privacy while hiring on LinkedIn.
Another reason I suggest LinkedIn is due to the sheer number of virtual bookkeeping jobs the professional networking portal lists. At the time of writing this article, LinkedIn has over 22,000 bookkeeper jobs, with more than 600 work from home bookkeeping positions.
2. Accountingdepartment
As the name rightly suggests, Accountingdepartment.com offers a whole range of bookkeeping services to its customers. That means, the company hires everyone from a fresher to a Certified Public Accountant and specialized auditors. Accountingdepartment.com hires only American virtual bookkeepers since the company's services depend on US systems.
To work with Accountingdepartment.com, you have to apply for an online position on their website. Getting a job with Accountindepartment.com involves passing a few online tests. However, this is one of the best websites where you can find virtual, online bookkeeping jobs on fulltime, freelance or part-time basis.
3. Belay Systems
Belay Systems call itself the best online resource for finding online virtual bookkeepers for employers. And truly, it also hires the best talent that can provide excellent bookkeeping services to its clients. Since bookkeeping is all about money, Belay Systems conducts online tests.
What's more? Belay Systems hires across America. They also allow fresh graduates as well as undergraduates with good knowledge of accounting and bookkeeping to apply. And to cater to large clients, they also recruit CPAs and persons with degrees in accounting and financial management.
Belay System definitely pays you more than $25 per hour, if you can provide the right skills. You can apply here for virtual bookkeeping jobs with this company.
Are you a woman that wishes to be a virtual bookkeeper? Than Belay Systems might be the right place. A large number of their core leadership team consists of women professionals in the field. The company strives at gender income equality.
4. Bookminders
Bookminders.com has been around for over 25 years. They don't really recruit you as bookkeeper for their clients. Instead, Bookminders.com helps you to build own bookkeeping practice and earn a lot of money. They have online training resources as well as various other services if you're serious about starting a bookkeeping practice.
However, Bookminders.com also has a facility known as Practiceminder.com. You can register on this website once you qualify as bookkeeper according to their standards and qualifications.
And Bookminders.com hosts your practice on their website that helps clients to find you and buy your services. Of course, there's a small fee involved.
One of the advantages of Bookminders.com is that you can choose the kind of bookkeeping services you can offer either as CPA, accounting professional or even as fresher in the field. They have stringent testing methods to ensure you meet their specifications.
5. Ledgergurus
Ledgergurus is an online firm that helps small to large companies to outsource their bookkeeping services. Actually, they specialize in providing bookkeeping services to ecommerce companies that're booming nowadays due to the seemingly unending Covid-19 pandemic.
You won't find ready bookkeeping jobs on Ledgergurus.com. Regardless, it's always possible to email your Resume to their HR department. They hire from the database of applicants whenever they have a vacancy.
Ledgergurus.com conducts tests for aspiring virtual bookkeepers. And they pay between $15 and $25 per hour for your efforts.
It's also easy to find online bookkeeping jobs with Ledgergurus.com since they invite you whenever there's a demand for your skills.
6. Upwork
Upwork ranks among the topmost websites in the world for freelancers and everyone looking for a side-gig. And they also list bookkeeping among the topmost freelance skills for applicants from America. Upwork operates worldwide too. It's also a trusted website for employers to hire freelancers, including virtual bookkeepers.
To find freelance virtual bookkeeping jobs on Upwork, you'll need to create an excellent profile.
This is often a long process that takes a lot of time. At the same time, Upwork has one of the best standards in the freelance industry. It serves as a channel between you as bookkeeper and an employer.
Upwork allows you to put a price tag on your bookkeeping services. Depending upon your academic qualifications and skills, it's possible to quote anything from $15 to $25 or even more per hour. They charge between five percent and 20 percent of your earnings as their commission for hosting your freelancer bookkeeper profile.
7. FlexJobs
Also among topmost freelancing websites worldwide is FlexJobs.com. If you're a CPA or accounting professional or even someone that's got excellent bookkeeping knowledge, register at FlexJobs.
They get hundreds of clients ranging from high net-worth individuals to seniors, educational institutes, and small businessmen among others, who look for freelance virtual bookkeepers.
Can you make at least $15 per hour on FlexJobs.com? My answer is both yes and no. To join FlexJobs.com, you'll need to subscribe to either of their four services.
Now, these can prove fairly pricey unless you're lucky enough to find work almost immediately upon subscribing. And your charges of $15 to $25 per hour also needs to consider the subscription costs. But you can charge higher.
On the other hand, FlexJob.com doesn't deduct any commissions from your income.
 8. TAD Accounting
TAD Accounting enlists everyone from tax experts to CPAs, attorneys to auditors and of course bookkeepers. I would rate TAD accounting as one of the best firms in the virtual and online bookkeeping jobs market. That's because they accept people with various degrees and levels of bookkeeping skills.
If you aren't experienced as a virtual bookkeeper, you can find a great opportunity to work with an experienced one as team.
Another advantage of TAD Accounting is they help find jobs in your locality or at least in your state. This provides an excellent opportunity to know bookkeeping clients nearer you to start own practice.
9. ABBM Group
ABBM Group operates in the US and several other countries around the world. Not only do they hire highly qualified accounting professionals and CPAs, they also welcome fresher in the field.
ABBM Group is a very respectable firm where you can work as a virtual bookkeeper and earn a lot of money. It's possible to earn a lot from ABBM Group if you have special skills in tax accounting.
This company not only hires telecommute or work from home bookkeeping full-time, part-time, and freelance workers but they also provide superb internship opportunities to college students that wish to make a career as a bookkeeper or in the broader accounting field.
Apply online and send them a good application letter with Resume to find some of the highest paying virtual bookkeeping jobs.
10. Bidawiz
Bidawiz.com has been providing online bookkeepers to individuals and organizations of all sorts. Bidawiz.com makes it to my curated list of top 10 places to find virtual bookkeeper jobs that pay more than $15 per hour for one simple reason.
They enable prospective customers or employers for bookkeeping services to find you easily. Bidawiz.com also allows you to quote rates on hourly or project basis.
It's fairly easy to join Bidawiz.com if you have the necessary bookkeeping skills. You can enlist on this website even as fresher, though I wouldn't recommend it because you've to be extremely careful with an employer's money.
However, it's fairly easy to find amazing virtual bookkeeping jobs on this portal and launch your career in this profitable field. You can also register as assistant bookkeeper and work with some veterans to get adequate knowledge.
In Conclusion
Before concluding, I will also suggest a few more places to find excellent online and virtual bookkeeper jobs. They include Indeed.com, Glassdoor.com, Monster.com, Ziprecruiter.com, and other respectable recruitment portals.
During the Covid-19 pandemic and ensuing lockdowns, online bookkeeping is gathering momentum. And these websites also list high paying virtual bookkeeping jobs.