Do you ever dream of traveling to distant countries? Surely, most of us do. Unfortunately, we let go this dream because of several reasons, especially money. But what if you could get a traveling jobs and get paid to travel the world?
Obviously, a lot of us are unaware that jobs that pay you to travel the world are available. And there're plenty of such jobs too. Therefore, if you're smitten by the travel bug, want a traveling job and get paid to travel the world, consider any of these options.
Top 8 Traveling Jobs That Pay You to Travel the World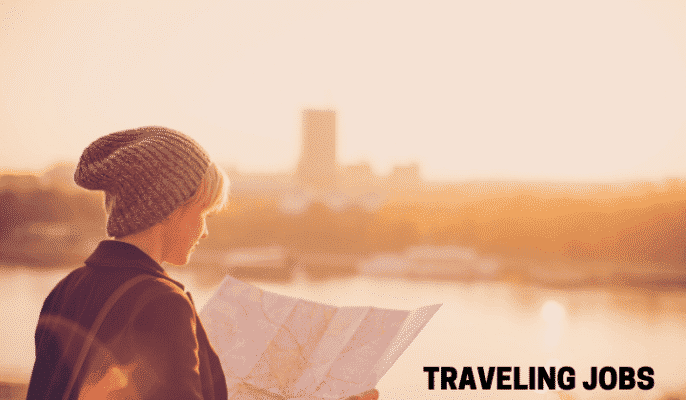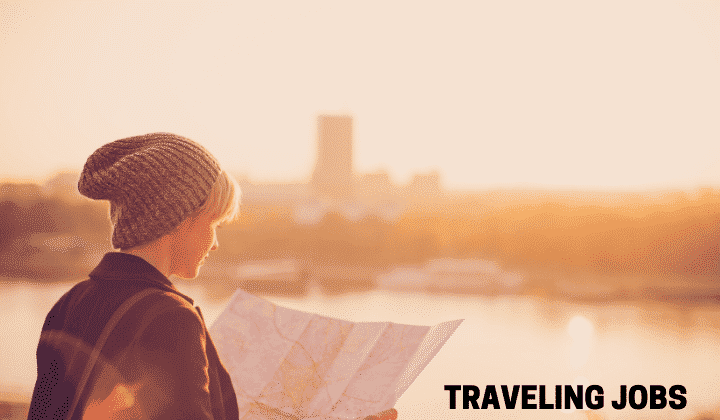 Some of these jobs that I'll be writing about require special skills. Others can be taken with some education and excellent communication skills, among others.
Overall, it's possible for almost everyone with a valid passport and a will to travel to find traveling jobs where you get to see the world.
1. On-Board Courier Traveling Jobs
Onboard courier jobs are fairly easy to get if you have some a high school degree, valid passport that allows you visa free entry to most countries and are willing to fly for long hours.
Freight and courier companies require onboard couriers to carry extremely valuable items, lifesaving medicines, confidential documents and human organs for transplant, among others.
You'll have to clear Customs and immigration clearances at the airport of departure and arrival for the stuff you're carrying. Usually, you'll be flying back to your country by the next available flight.
Yet, this job pays you to travel and see the world since you'll definitely get to enjoy for a few hours at the destination, once your job is done.
2. Travel Journalist
TV channels, newspapers and magazines, tourism networks and operators all jobs require travel journalists to promote a destination.
Such organizations not only pay you to travel but bear every expense for you to visit tourist attractions, dine at the best restaurants and live in style.
In fact, you'll enjoy the best of everything when you travel because a lot of companies that wish to attract visitors and guests will sponsor every expense.
Becoming a travel journalist or travel writer isn't easy. It requires excellent communication and presentation skills. Obviously, your job is to attract more and more people to visit a specific country.
You can work as a travel journalist or travel writer with a TV network or tourism company on a fulltime or part-time basis. This is a very glamorous job and you'll definitely have to be sharp enough to compete with other veterans in this field.
3. Relief & Rescue Worker
There're countless organizations such as Doctors Without Borders, Red Cross and Red Crescent, UNESCO and others that send relief and rescue workers to disaster hit areas or provide humanitarian assistance.
Getting a job as a relief and rescue worker doesn't require much skills. However, if you are excellent at repairs of machinery and vehicles, teaching, maintenance or hold a doctor's degree, it's easier to find such jobs faster.
Here it's worth remembering that relief and rescue worker jobs don't promise comforts. While you'll get paid to travel the world, you'll usually be living in tents in disaster zones and attending to the needs of the local people.
However, this is a very noble traveling jobs that pay you to travel around the world. You can also try volunteering for such jobs before thinking of fulltime work.
4. Cruise Traveling jobs
Cruise vacations are increasingly popular nowadays. As a result, newer cruise lines offering voyages and holidays to unique locations are springing up across the world.
Working on a cruise liner is fairly simple, even if you don't hold a specific college degree. You can always qualify to work as a crew member on a cruise liner and get paid to travel the world.
There's no shortage of jobs onboard a cruise ship: they require everyone from a crew that can serve passengers to entertainers for children, medical specialists for the elderly and of course, technical hands to repair any glitches that may occur onboard these gigantic cruise liners.
5. Photographer
A photographer or videographer is also a job where you can get paid to travel. Or you can make own money by selling excellent pictures and videos of places you visit on stock photo websites.
Generally, travel photographers and videographers require a high level of photographic skills. They need to understand and know what to shoot and what to avoid by keeping in mind local sensitivities at the destination.
Usually, travel photographers and videographers make a lot of money. In fact, this is a profession where you're always in demand.
Employers include everyone from airline companies to travel channels, websites and magazines, tourism promotion bureaus and tourism companies, among others. If you have the necessary skills, this is one of the best traveling jobs where you get paid to travel.
6. Frontline Journalists
The riskiest yet satisfying job for anyone with a travel bug and flair for news is of a frontline journalist. But frontline journalists don't enjoy many levels of comfort really.
Instead, they rush to disaster areas, cover breaking strife and political news. In fact, lots of frontline journalists fall martyr in the line of duty.
If you watch any major TV channel such as CNN, you'll definitely observe that every single famous journalist was a frontline reporter or correspondent for a major part of their career.
They took risks that not many people would take and highlighted news stories as they occur without fear or favor.
7. Airline Crew
It goes without saying that working for an international airline is the best way to get paid to travel the world.
And surely you'll be aware that such jobs are those of an aircraft pilot and cabin crew. Additionally, aircraft maintenance technicians and ground staff also get opportunities to get paid to travel the world, whenever an opportunity arises.
Working as a pilot for an airline definitely requires special skills. However, anyone with a good education, pleasant personality and interpersonal skills can become a cabin crew and get paid to travel the world.
Aircraft maintenance engineers, as well as ticketing and reservation staff, can get promoted and be based at various destinations abroad, for short or long durations.
8. Language Teachers
English language teachers are in high demand in countries of South East Asia or what's known as the Far East. That's because locals of these countries want to learn English the way Americans speak.
And they're willing to pay you for these classes. In fact, a lot of Americans and other native English speakers travel to these countries for holidays. And they engage in informal tutoring that helps cover the cost of their travel, food, and stay.
If you are proficient in any language and can teach people how to speak with expert level fluency, use grammar, and other essentials, look for part-time jobs are language trainers.
While English is in high demand, other top languages for such work also include Mandarin Chinese (Putonghua), Arabic and Spanish.
Wrap Up
Try any of these eight amazing traveling jobs that help you make money while you experience a foreign country. As I mention earlier, some are fairly easy to get.
Such jobs not only help you make money. Instead, they also serve as a good resource for your personal education by bringing you into contact with different cultures and traditions.