Shelter is one of the basic needs of life, along with food and, for us humans, clothing. We need shelter to protect against weather and other elements of nature. A good shelter also provides enough safety and security.
One of the reasons we rent a house is because we need this safety and security. We need that proverbial roof over our head and body. We need a place to keep our stuff, have a meal, maintain personal hygiene and rest. That's the reason we rent a house when we don't own one or when we relocate.
Renting a house in the US isn't cheap by any standards. We end up paying a considerable sum of money to the landlord or landlady. The bigger our household, the larger the house we have to rent. And the larger the house, the more the rent we would pay.
The money we spend on rent isn't really wasted. We paid the money to get shelter for ourselves and the family.
However, the money we pay as rent is lost forever. Instead, we could use that amount of money to pay the mortgage for a house that we could eventually own. The money could be useful for several other things, too.
While money we pay as rent isn't really a waste or useless expense, there are several ways to cut down that expense or at least, ensure that renting a house doesn't burn a hole in our pockets.
Here are some things we could do to save for a house while renting.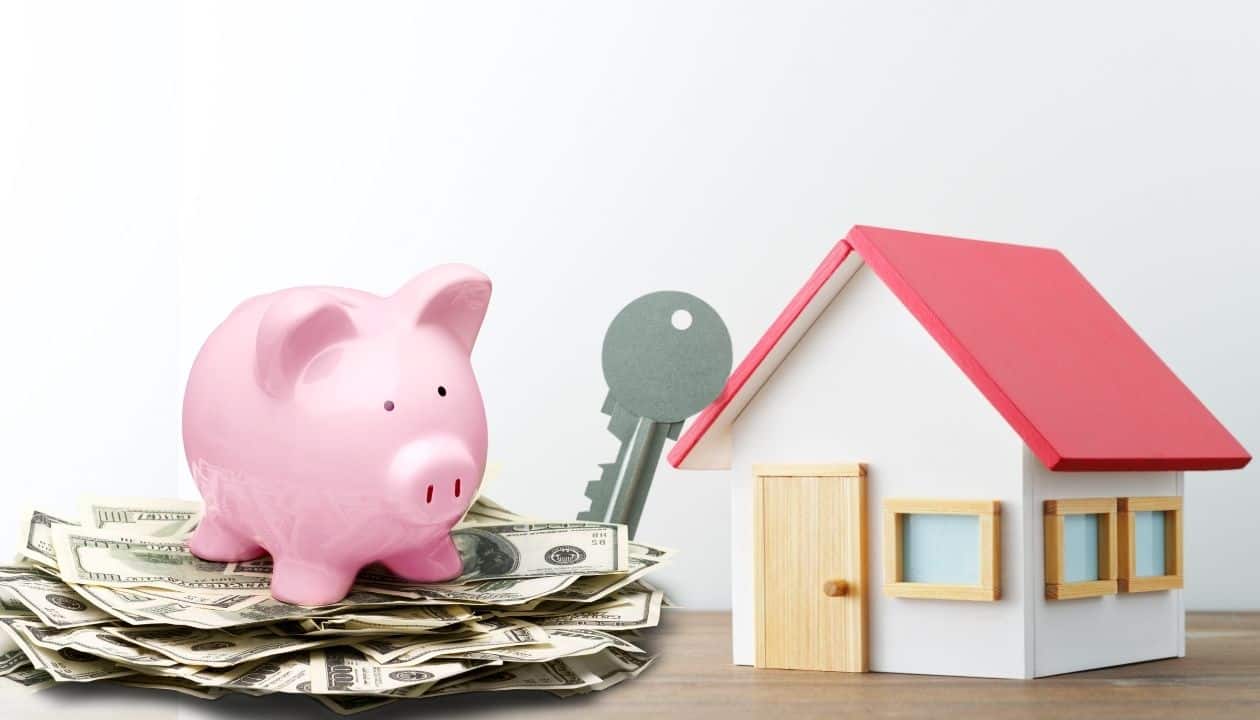 How to Save for a House While Renting?
Buying a house is the dream of almost every American. Therefore, it really doesn't matter, even if you're living in a rented home now. There are superb ways and means to save for your own house while renting.
Here are some steps that could make your dream of owning a house come true. Continue reading. In this article, I will tell you about how to save for a house while renting.
1. Host with Airbnb
You can register as a host on Airbnb and let out a portion of your house to earn an extra income. This serves two purposes. You're saving on the rent and saving money for your own home.
However, to become an Airbnb host with rented houses, you will require some clearances and permissions from the homeowner and, sometimes, other concerned authorities. There are thousands of persons in the US that are living in rented houses and yet playing host to Airbnb guests.
Also Read:
2. Home-based Business
After all, that rented house is also your home, though temporary. Therefore, you can start a small home-based business that will earn some extra income on the sidelines of your main source of money, such as salary or wages.
Nowadays, there are several ideas for online and offline home-based businesses that are easily available and practical. Since these are online businesses, you don't require any specific permissions. Also, you can ask your spouse or someone else to manage the business while you're busy at regular work.
3. Freelancing
Almost half the US population works as freelancers. And the number continues to grow rapidly. Freelancing provides the flexibility of working from home or any other location. That's because most of the work is online and, hence, doesn't really depend on any specific place.
You can offer your skills through various online platforms such as Freelancer.com, FlexJobs.com and Upwork.com to work as a freelancer. In fact, freelancers are known to earn more money than their office-going counterparts.
4. Shop With Coupons
One of the best ways to save money on your groceries and daily needs is by using coupons. Most major stores, including Walmart, Kohl's and Target, among others, provide coupons for various grocery, food and household items almost daily.
These coupons allow you to pay a little less for your food and other household stuff. The money you save comes in handy for buying your own home. The amount of money you save might not seem very significant at the beginning. However, over a year, you would have saved a lot of money.
5. Explore Rent-to-Own Options
There are countless rent-to-own options that are available with real estate companies. This means you can rent a house and live there. However, you retain the option of buying the house if you wish. The system allows part of the rent to go towards the mortgage.
You will also pay some extra cash for this arrangement. However, this is a very flexible arrangement. Meaning you can opt-out and move elsewhere if you don't like the property.
These five steps could allow you to save for a house while renting. Additionally, there are certain other steps that are equally important while saving to buy a house. I am listing these steps.
Also Read:
Important Steps to Save for House
While the following steps that I'm writing might sound unimportant or even useless, they can become the defining line between you becoming a homeowner or not. Therefore, I suggest that you read them carefully and act upon them immediately.
Repay Student Debt
Thousands of students in the US remain trapped in student debt. The average student debt in the USA is estimated at $37,715. By any standards, this is a large amount of money for a loan, and most students graduate from college with a debt burden.
Unpaid student debt can delay your homeownership and other important steps of life by as many as seven to nine years. Therefore, if you're a student, I suggest you reduce student debt with regular and higher payments.
Credit Card Debt
The average credit card debt in the USA stands at $7,951 per individual and up to $33,991 per household, depending on various factors, such as the state where you live and members of the family, among others.
While owning a credit card isn't bad, having too much debt can cripple your finances. You end up paying lots of interest, which is a loss of money from your income. The same money would have been useful to save, invest and buy a house. Therefore, work towards reducing and eliminating credit card debt.
Free Land from Government
There are several states and cities in the US where you can actually get free land from the government. They give away such land to encourage more people to come and reside in any specific area and thereby increase the population. Search online for cities, communities and states where you could get such free land.
However, such lots come with certain requirements. In certain states, you have to build a house of a particular size on the land. In most cases, you have to start building the house six months after getting the lot title in your name.
Wrap Up
While saving to buy a house, even when living on rent is possible, you would surely have to exert some extra effort. I will repeat: buying a home is considered a landmark of life in the USA. To achieve this landmark, you will have to exert some extra effort by working on the steps that I mentioned above.
Also, consider your career options before saving for a house. For example, if you can find better job prospects at another location, save for buying a house there instead of the place where you're renting.