Buying a house is the dream of everyone almost everywhere in the world. The reasons are simple. Owning a house gives you the lifetime security of having a roof over your head. And that, too, is a roof of your choice, at the place you like.
Secondly, owning a house is actually an investment. Because real estate prices are always rising except in very rare situations.
Thirdly, a house is your personal castle, regardless of its size. It makes you feel comfortable only at your own home, after a day's work.
There're also several other factors why people wish to own a house. One is they have a permanent address, and the second is the strong sense of security it offers.
So, what stops people from fulfilling such a noble dream in the USA? There're several reasons for this.
Before we get to the answer of how to buy a house with no money down, let me discuss some of the reasons that could be stopping you from buying a house.
Reasons Stopping Us from Buying House
Millions of people in the USA shy away from buying a house for many reasons. In reality, some of these problems can be overcome very easily if they wish.
1. Unpaid Student Debt
On average, an American student carries about $32,000 in debt when they leave college. Many are unable to repay this debt. Unpaid student debt is said to delay your life by as many as 7 to 17 years.
This can delay your decision and plans to buy a house. In most cases, the inability to buy own house could also lead to delays in marriage.
2. Poor Credit Score
Your credit score may suffer greatly due to an unpaid student loan, as well as other factors like defaulting on loans and credit cards. A poor credit score can cause certain difficulties in getting a house mortgage from any lender.
Of course, people with a poor or bad credit score and history can get a mortgage, but they might pay higher interest rates.
Also Read: How to Improve Credit Score as a Student
3. No Money for a Down Payment
Generally, we have to pay 20 per cent of the cost of the house as the down payment. In fact, we have to prove to the bank or lender of the housing mortgage that we have this money to pay as a down payment.
Unless that's done, your mortgage application can be rejected. People that don't have the money to offer a down payment usually don't buy a house.
The first two reasons are fairly easy to resolve. It requires only some money to repay student loans and other debt to get a healthy credit score and qualify for a house mortgage.
This means the greatest issue we face is paying that 20 per cent as a down payment. Normally, people save some money or sometimes, they take another loan from some source such as family or friends to raise this money.
Also Read: How to Buy a House in 2022
Also Read: Things to Know Before Buying Your First Home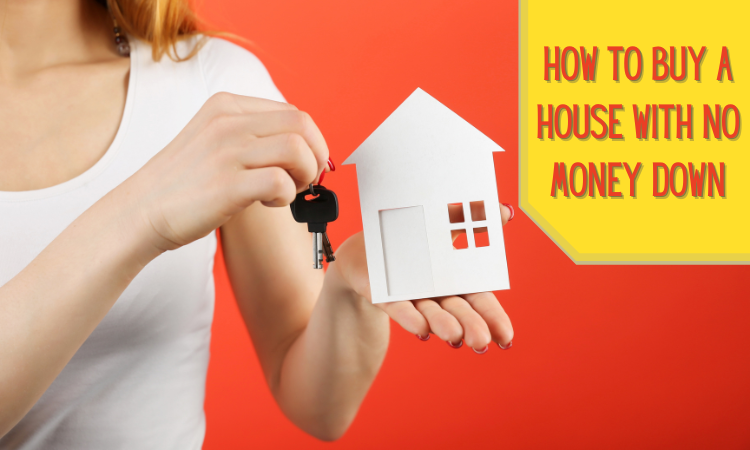 There are three different situations where you actually don't have to offer a down payment.
In this article, I will briefly describe these three ways to buy a house without a down payment.
How to Buy a House With No Money Down?
Before I proceed to describe how to buy a house with no money down, I will warn you, there are very few options available.
The system of paying 20 per cent of the cost of the house as a down payment is almost an unspoken law. No financial institution provides 100 per cent mortgage in the USA.
You can study these three options if you're serious about buying a house with no money down.
However, you would have limited options, such as the location of the house and the type of house that you could buy with nothing as a down payment.
1. Build Your Own House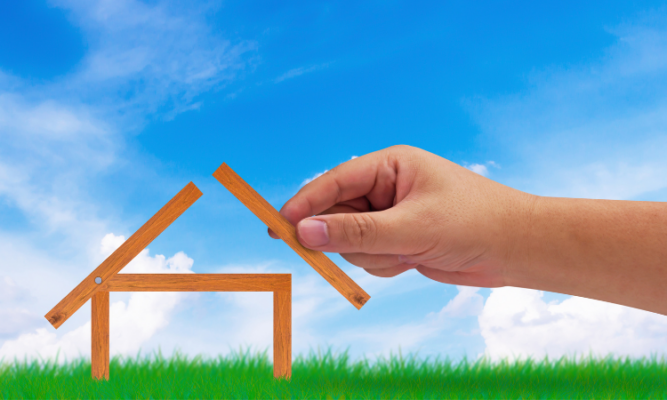 A lot of states in the USA offer a free lot of land if you're willing to relocate to that town or city. You normally have 180 days to a year to build your house in such cases.
Such a house should comply with the specifications of the city and state administrations.
The local city government sometimes offers a small loan on very easy terms to encourage relocation.
It enables you to start the project of building your own home. You could consider this option.
2. Veterans Assistance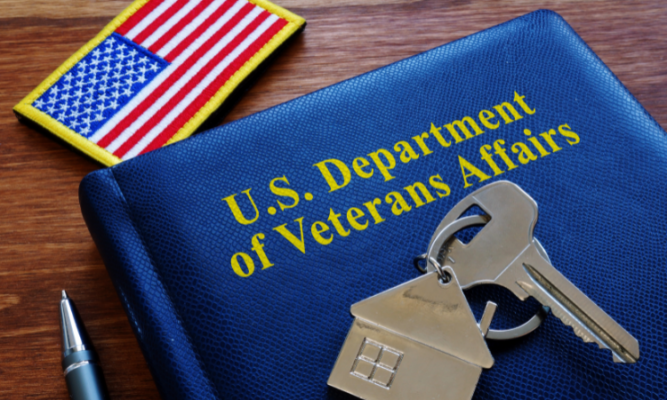 If you've left the US military and are eligible for various benefits available to veterans, you can buy a house with zero down payment.
This facility is available under the Veterans Assistance or VA program.
The best thing to do is check their website and see if you qualify for zero money down house under the VA benefits list.
There're several projects that the government undertakes with the Federal Housing Agency for veterans. You can check their houses too.
3. Federal Housing Finance Administration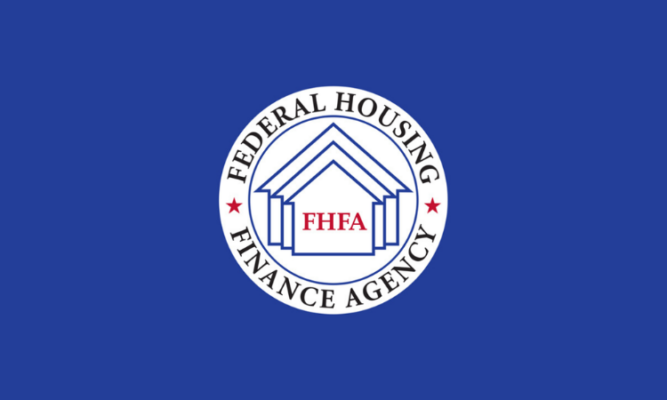 And finally, you can get a house with zero down payment through the Federal Housing Finance Administration or FHFA plans.
You have two choices here. One is buying a house from an FHFA-approved project.
The second is seeking a loan from FHFA to pay as a down payment. However, you have to repay the loan to FHFA and hence, this option might not exactly qualify as a zero down payment to buy a house.
You can check this website for housing finance assistance.
Other Options to Buy House Without Down Payment
There're a couple more options to buy a house without a down payment. You could consider these as well if they suit you.
1. Pay on Credit Card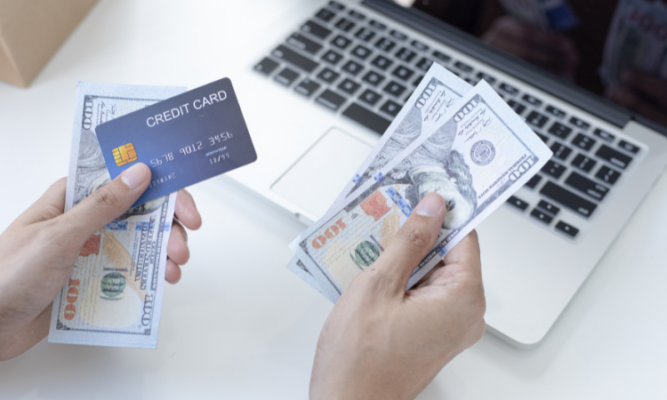 You can pay the down payment of 20 per cent for a house on your credit card, even if you don't have the cash up-front. However, to do so, you would need a credit card with a high spending limit.
And if you have one, consider the Annual Purchase Rate that you would be paying for the amount.
On average, the down payment for a house is about $28,750. This means you would need a credit card with a much higher spending limit.
2. USDA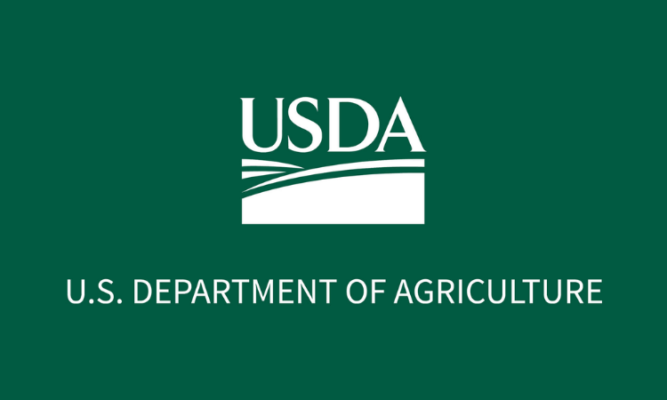 The United States Department of Agriculture (USDA) offers people in rural areas of the nation easy and interest-free housing loans as well as residences.
However, these loans are available only for promoting agriculture in the US.
You can check if you're eligible for any of these loans under the USDA plans. They also provide superb single-family dwelling units for eligible Americans.
These can prove attractive to people interested in agriculture.
Wrap Up
Buying a house with no money down is nearly impossible in the USA unless you qualify under these programs. There're certain financial companies that could offer higher housing finance instead of the standard 80 per cent.
However, in such cases, you will end up paying more interest over a longer period of time. That's because they consider the down payment amount at a higher interest. Consider such mortgages only if you believe it's absolutely necessary.