Somebody has given you a third party check, and you're unable to cash it. This is a very common situation nowadays that consumers across the USA face some time or the other. We try to cash the third party check at a bank, only to find they won't process it.
As a matter of fact, an increasing number of banks and credit unions in the US now don't accept and process third party checks anymore. Therefore, you might have some difficulties or face delays in cashing such a check nowadays. However, this needn't be a reason to worry.
There are plenty of places that accept third party checks and will cash it for you immediately, in most cases. However, be ready to pay the fee for cashing a third party check since the service doesn't come free.
Before telling you the places to cash a third party check, I will explain the meaning of this financial document that was very common in the US at one point in time.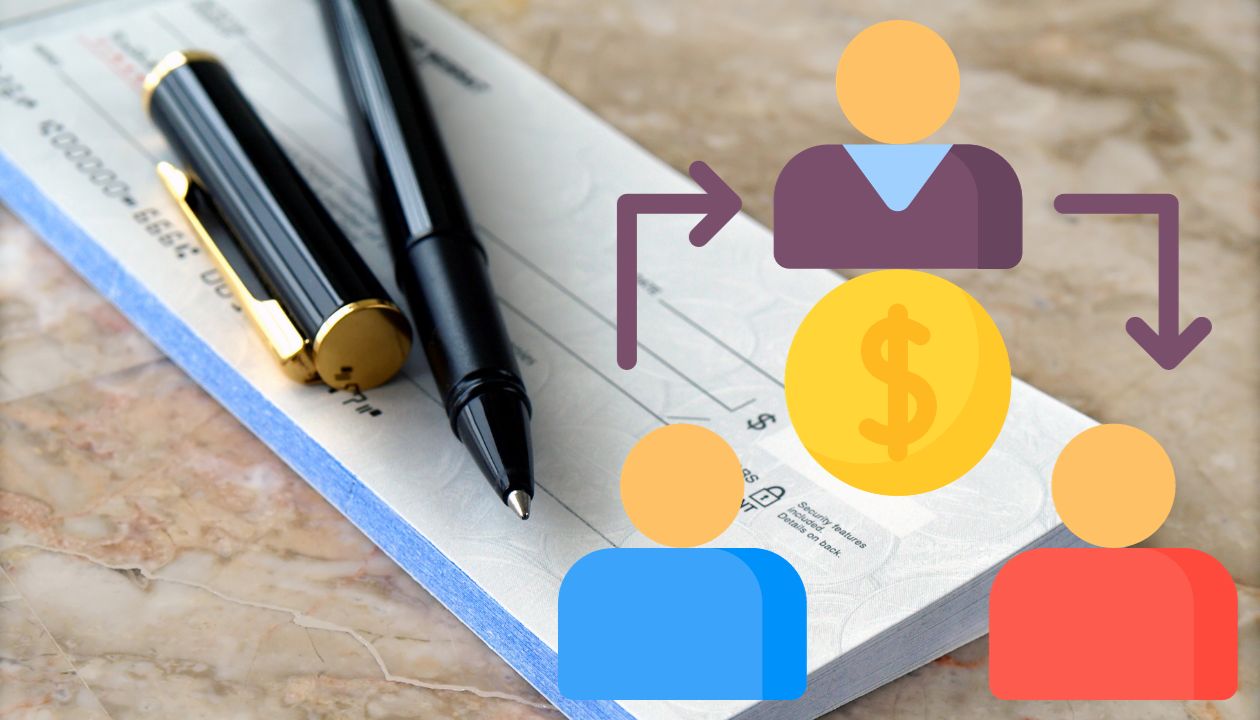 Understanding Third Party Checks
The US is among those few countries where third party checks are valid and acceptable. Above all, the American financial system allows consumers to cash such third party checks legally.
In simple words, a third party check is like any other ordinary check. However, there's a major difference. We write a check to pay a certain person. And that person transfers the same check to another individual or business by writing their name and signing over it. When such a transfer occurs, it becomes a third party check.
While you remain the original payer of the checks, since the money will go from your bank account, the payee or receiver of the money will be different than the one for whom you wrote the check.
These kinds of checks can be converted to third party checks easily:
Personal checks: Personal checks that you write. These are very common and anyone with an account at a bank or credit union can write one, as long as they have the checking facility.
Payroll checks: Payroll checks are the checks that you get from an employer as your salary or wages. Here, the payer is your employer, and you're the payee. However, you can transfer the check to favour another person or business.
Cashier checks: Cashier checks that are drawn on the bank guarantee payment since the account holder's account is already debited with the money. A cashier's check is similar to real cash.
Certified checks: a check that you write for someone while the bank guarantees the money when it's presented. These checks don't bounce for lack of funds in your account.
If you have any of these checks, it's possible to convert them to third party checks easily to pay others. Similarly, if someone pays you by check, it's possible to convert the same to a third party check by simply writing your name and signature.
However, there are certain terms and conditions that apply for converting a check to third party. One of them is that the check should be drawn on your name and not jointly with someone such as a spouse. The second, there should be no specific instructions on the check, as in case of certified checks, that it can't be converted to third party. And finally, the check should be drawn by a person that has a checking facility at their bank or credit union.
Problems with Third Party Checks
Banks in the US together lost a whopping $1.59 billion to check fraud during the year 2022. Shockingly, the figure is on the rise, according to the Federal Reserve and investigating agencies.
While third party checks are an acceptable form of payment in the US, you might have some problems trying to cash one nearby. These problems arise due to the rise in the number of frauds that affect checks as a whole and not merely third party checks.
According to news reports, bank and credit union customers in the US wrote some 3.4 billion checks in 2022. However, banks and credit unions in the country reported some 680,000 cases of fraud to the Financial Crimes Enforcement Network. The size of checks written by Americans rose from $673 in 1990 to $2,652 in 2022, the report adds.
The US Postal Service (USPS) also reported some 300,000 cases of mail theft in 2021, with most of these being of stolen checks, the report further states. Mail theft is also in the rise, according to news reports.
The amount of money by both individuals and businesses to check the fraud remains unknown. It is suspected that several cases of lost checks and stolen checks or even check frauds largely go undetected because consumers aren't aware of various facts. Identity theft is also said to be one of the reasons behind check fraud.
As a result, an increasing number of banks and financial institutions or even retailers are reluctant to accept third party checks. This scenario can pose some hurdles if you're trying to cash a third party check in the US. The good news, however, is that check issuing in the US is dropping, thanks to online and mobile banking that allows secure and faster funds transfers.
Also Read:
Who Cashes Third Party Checks Near Me?
Therefore, if you're finding it difficult to cash a third party check, don't worry. There are still some places where you could easily cash a third-party check. Surely, you will find some such places nearby. However, most of these places will charge a fee for cashing third party checks.
1. Local Pawnshops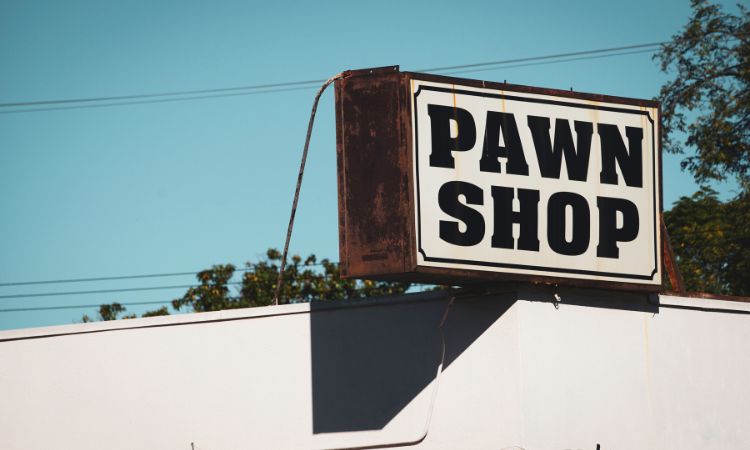 This might come as a surprise to most of you. However, local pawnshops are your best bet when cashing a third party check and getting the cash instantly. Of course, these pawnshops also charge stiff fees for cashing a third party check. However, it's worth the fee if you're desperate to get some cash in your pocket.
2. Cash App
Cash App is a third party service that allows you to cash third party checks easily. All that needs to be done is take a photo of the third party check with the inbuilt feature on Cash App and upload it. Usually, they cash the check within 24 hours or even lesser, depending on your location and day of the week.
Also Read: 29 Check Cashing Apps That Don't Use Ingo for Mobile Deposits
3. Venmo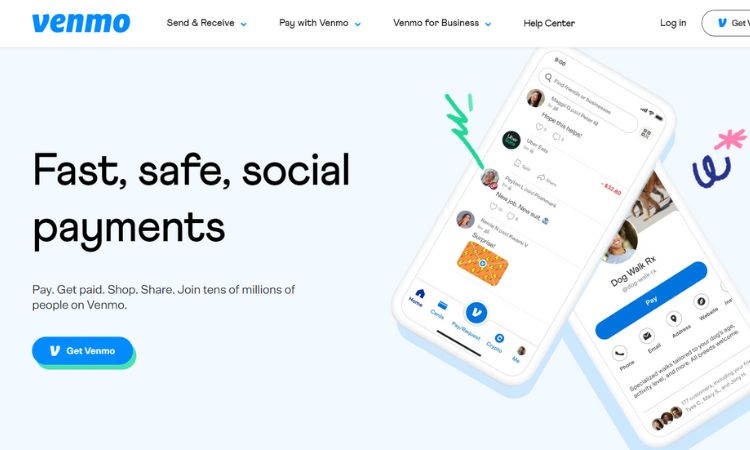 Venmo is often called the grandpa of all check cashing apps. That's because it's been around for long. Download the Venmo app, register and connect your bank or credit union account or even a debit card. Upload an image of the check using features on the app and wait for the cash to go to your account. They also charge fees ranging from $2.50 to $5 per check.
4. Various Apps
There are several apps that enable you to cash a check, even on Sundays and holidays, when banks and credit unions are closed. Some of these apps also accept third party checks for cashing. They charge a fee ranging from $3 to $5.50 per check and sometimes, depending on the size or value of the check.
5. Western Union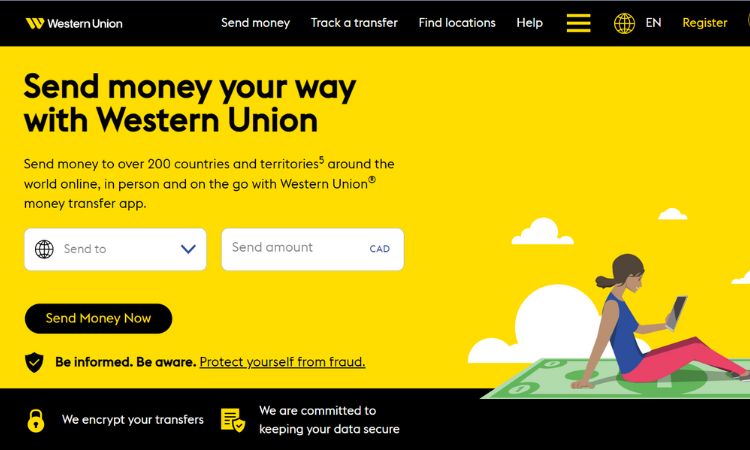 Western Union cashes all kinds of checks at its various locations. The only flipside is that the facility is available at select locations only. However, you can easily overcome the location problem. Western Union also has an app that allows you to cash third party checks.
6. More Places
Searches online indicate that some banks could be accepting third party checks, but I can't verify these claims independently. As I mentioned earlier, most banks and credit unions aren't accepting third party checks anymore due to a rampant increase in fraud. As check sizes get larger, the losses to banks and credit unions also grow exponentially.
Wrap Up
If you have a third party check to cash, try any of the five places I mention above. In some cases, you could get lucky and find that a local credit union accepts third party checks for cashing. A few local offices of banks might also provide the service for a fee.