So, you want to know How Much Does it Cost to Build a House?
Buying a home is everyone's dream. And we go about contacting estate agents and inspecting various houses in the hope of finding that perfect house.
Now consider a situation where you don't like any of these existing houses. Or want to build something that's unique while fitting snugly in your budget? If that's the case, you can try to build your own house.
While buying a house is fairly exciting, if we get things right, building a house is a superb new experience by itself too.
Obviously, the first consideration that comes to our minds is how much does it cost to build a house? Or is it cheaper to simply by an existing house?
In this article, let's explore how much does it cost to build a house, advantages and savings where possible.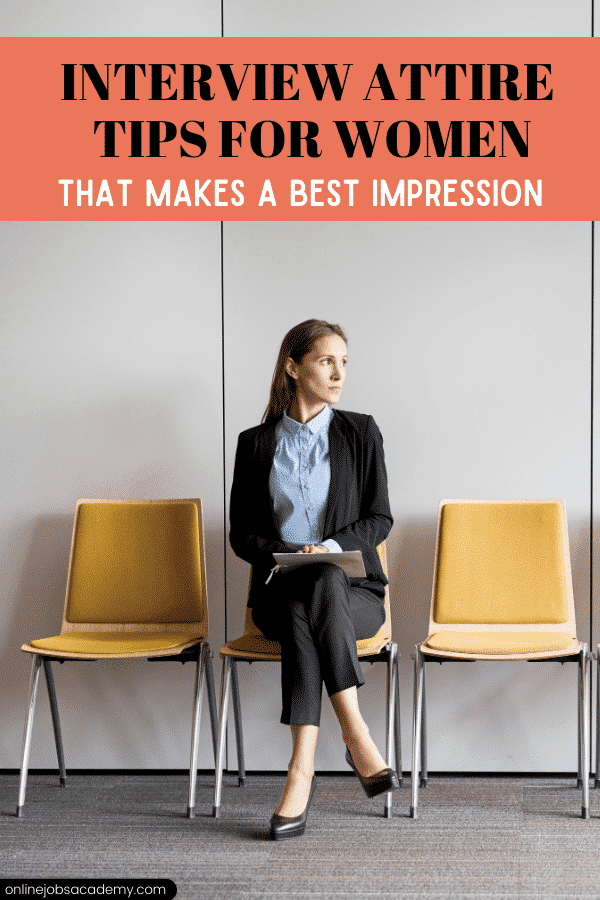 Before getting around to how much it actually costs to build a house, here're some important things to consider.
Read our detailed Guide, If you are interested to learn more about how to buy a house in 2021.
Things to Consider to Build House
These things will decide the price of the house while it's under construction and the final cost when it's completed for moving in.
Your Requirements from a House
Most people that build a house are looking for something that meets their specific requirements. It could be anything from living in a peaceful, small community to the number of rooms in the house, design and of course, comfort, proximity to schools, healthcare facilities, safety and security among others.
Therefore, draw a list of things that you're looking from the house you wish to build and its location. This is the most important step to build a house because these factors will decide the construction and final cost price. Add as many facilities and services that you require nearby to draw up this list.
Are you building a house for the family or merely a vacation home? Or building one for retirement or resale for a profit? These factors play a major role too. Therefore, take this first step very seriously to draw up the final list.
Select Your Location
Once you have the list, the next step is selecting your location. Because that decides the cost of the lot on which you'll build the house. The average cost of one acre of cropland in the US stood at $4,100 in 2019, says the US Department of Agriculture. This might sound rather inexpensive and affordable. However, you can get such cheap land only if you're going to live near some farming community.
Otherwise, the cost of the lot of land can cost anything from $10,000 to a few million Dollars, depending on the location and of course, the size.
Land costs are the highest in urban areas and run into several million Dollars, as a 2017 study by University of Illinois and University of Michigan reveals.
Therefore, cost of land is a factor you can't afford to ignore while building a house.
Type of House & Design
The type of house and its design also play a major role in deciding its cost. Therefore, visualize the type of house you wish to build. Labor and construction material costs differs according to the type of house and its design.
Furthermore, there's also a cost to get the floor plan and design for your house either online or from an architect. The expense can be considerable, if you're looking at a unique design. Hence, bear in mind these expenses too while answering the question, how much does it cost to build the house.
Availability of Construction Material
To build house on empty lot of land, you'll require construction material. And these two factors actually decide the cost of your house.
Is the construction material for the house that you wish to build, easily available locally? Or do you need to order it from sellers from distant places? And would you be using any imported or designer material for the house? These elements will decide the cost of your house too.
While most construction material would be easily available locally or nearby, there could be instances where the lot is far away in some quiet and lonely area. In such cases, the cost of materials, including transporting them to the construction site, can soar beyond your budget. And if you plan on using foreign or unique materials to construct a home, calculate their prices as well.
Cost of Getting Utilities Home
Obviously, you'll require electricity, water and other utilities at home, because they aren't going to materialize magically at the lot of land. And you'll have to pay for getting utilities to your home.
Calculating how much it would cost you to get utilities to your house is anyone's guess. It all depends on the location of your lot and type of house you wish to build. There're no shortcuts or easy ways out to get utilities such as drainage systems, electric power lines, water pipeline and in some cases, gas supply connected to your house.
Read this guide to get a fair estimate of how much connecting your house with utilities can cost. This should give an approximate cost of how much it costs to build a house.
Once we get the above five things clear, it becomes easier to find how much it costs to build a house in America. The answers might come as a surprise to you.
Expenses on Permits
And finally, also consider the unavoidable expenses on all sorts of permits that're compulsory to start building a house. You'll require all sorts of permits from local authorities. Therefore, it's best to get all the paper such as land ownership documents, identity papers and project plans in place before applying for these permits.
Getting permits and clearances isn't all that difficult. However, these can consume a lot of your time and effort as well as money in terms of fees to local authorities and your personal expense on commutes.
You can avoid running around for permits yourself. Simply hire the services of a general contractor who would be able to get these for you. In fact, hiring a general contractor can help save a lot of time, effort and of course, some money too.
Cost of Building House in USA
Considering the above facts, you might believe that it's not worth taking all these hassles to build own house. Therefore, let me assure you that building a house and managing its cost isn't really all that complicated as you might imagine.
On the contrary, building a house can sometimes work out cheaper than buying one off the market. And above it, it gives that sense of fulfillment when you build a house that meets your needs, style, comfort and other specifications.
Median Cost of Building a House
Now coming to the million Dollar question of how much does it cost to build a house in America?
The median or average cost of building a house in 2019 stood at $313,316. Generally, it costs between $165,031 and $482,529 to build a house in the US.
Remember, this price doesn't include cost of the parcel of land, expenses on permit, floor plan and other such services. Instead, the median cost of $313,316 merely indicates the actual cost of construction including labor and material.
Average Cost per Square Foot
For example, building a log cabin costs $125 to $175 per square foot.
On the other hand, building a regular house with wood and concrete can cost between $100 and $200 per square foot.
The above costs were calculated using the average size of an American house, which is about 2,386 square feet to 2,800 square feet.
Statista, the Germany-based global statistics provider says, sizes of typical American homes have grown since 2000, when it was about 2,057 square feet. In 2018 however, the size shows a drop of nearly 100 square feet, though this figure could merely indicate a variation.
The average cost to build a basic or low end house measuring 2,000 square feet stands at $173,000. A house of the same size in the middle range costs about $248,000 while a high-end house would cost about $415,000.
These are all median rates. In fact, building a house in some states or areas could be lower while at other places, you might have to spend over a million Dollars to spend a house.
Now let's explore how we arrive at this figure of $313,316 to build a house.
Labor Costs
Labor costs are significant while building a house. That's because we'll require different skilled persons in various fields. Here's the average labor costs to build a house.
Land Surveyor: $400 to $800 per lot. This can also depend upon size of the lot.
Land Excavator and Grading: $1,500 to $5,000 per project.
Landscape Architect: $900 to $4,000 per project.
Construction Manager: $4,000 to $43,000 or between five percent and 15 percent of the cost of the project.
Geological or Soil Testing Services: $800 to $1,800 per project. This amount can go higher depending upon the location of the land.
Architect & Structural Engineer: $100 to $250 per hour.
Concrete Contractor: $3,000 to $15,000 per project, depending on volume of concrete the house will use.
Framer: $10 to $20 per square foot.
Dry Waller: $1 to $3 per square foot.
Electrical work: $50 to $100 per hour, depending upon nature of work.
Plumbing work: $50 to $200 per hour, depending upon nature of work.
Roofer: $5,000 to $10,000 for the project.
These are median labor costs for the various works that're necessary to build a house. The rates may vary depending on your location.
Costs for Different Works
Now let's estimate the cost of building a house according to the different types of works that it requires.
Again, these are estimates and median figures. The actual cost would depend upon location of your house and design as well as the total volume of work that it involves.
Preparing the land and site: $5,000 to $38,000
Foundation for the house: $17,000 to $75,000
Framing: $16,000 to $100,000
External works: $20,000 to $100,000
Electrical systems: $17,000 to $75,000.
Plumbing works: $12,000 to $100,000
Interior works including flooring and walls: $40,000 to $130,000
Assorted work: $15,000 to $25,000
These figures would provide some insights on the expenses that you'll incur while building a house.
Approximate Cost by Region
As usual, it's expensive to build a house in some parts of America than others. Here's an approximate cost according to regions.
North East: $180/ square foot.
Midwest: $140/ square foot
South: $130/ square foot
West: $165/ square foot
Average by Number of Bedrooms
The average cost of a house changes according to the number of bedrooms you would like to build. Therefore, let's also view these approximate costs.
One bedroom: $195,000
Two bedrooms: $305,000
Three bedrooms: $420,000
Four bedrooms: $560,000
As we can see, the cost of adding one bedroom to a house goes well over $100,000 each. However, the expense is justifiable if you've a large family or wish to host guests frequently or simply want a larger house.
Average Cost for Home with Basement & Other Rooms
If you want to have a basement for the house, add another $100,000 to the cost of the house.
The cost also rises by $25,000 if you're looking at building garages for more than one vehicle.
And the cost of a house can go up if we include a study or library, home-office, terrace garden and other such additions.
These costs also do not apply to any special house such as a mansion, hacienda or chalet that you might wish to build.
Using a House Cost Calculator
The simplest way to estimate how much it costs to build a house is by using one of the several online House Cost Calculators. They won't be really accurate. However, using one will fairly indicate the expense that you'll have to bear to build a house in the US.
These calculators work on basis of your ZIP code or postal code. That's because the cost of land, labor and building material differs in every state.
Mortgage to Build a House
Financial institutions and banks provide mortgages to build a house. However, these mortgages are considered as "high risk".  Therefore, you'll require a superb credit score to qualify for a mortgage to build a house.
Additionally, you'll have to show you're capable of making 25 percent of the cost of the house as downpayment while applying for mortgage.
If you'll require mortgage to build a house, include the interest and other expenses that go with it to the final cost price.
Building New House over Existing Structure
This is something that you should avoid if you're going to build a house. And that's building a new house over an existing structure. Understandably, land that already have old structures can come very cheap. Yet, you'll end up spending almost 50 percent of the cost of the house to get the older structure removed from your land.
That's because you'll need to demolish everything from the old walls to foundation and roof. This requires hiring construction machinery and manpower, which can prove to be very expensive. Also, you'll require filling and landscaping the area where the old structure stands, after it's been removed.
In simplest terms, this translates as paying at least 50 percent more than the cost of your house to build one at a place with an existing old structure.
Building a Prefab Home
A prefab home or the one that you build with prefabricated walls and roof can work a little cheaper, if you're on a very tight budget.
A low-end prefab house can cost as low as $120,000 to build while the higher end one would work to about $350,000.  It's also possible to include more bedrooms and other rooms in the house at a slightly higher price.
It's easy and cheaper to build a prefab home for two main reasons: the first being, you save a lot on labor charges. And secondly because there's no wastage of construction material and the building process is very simple.
The only flipside of a prefab house is that you can't really get the materials in designs of your choice. Instead, you'll have to settle for what's readily available on the market.
Increase in Building Costs
Before setting out to build a house, it's worth knowing that construction costs are rising since 2017. The rise is mainly on account of higher cost of construction material to build a house.
According to National Housing Economics, building material accounts for 61.1 percent of house construction costs. In 2017, it was 55.6 percent of the building cost.
At the same time, the cost of a finished lot is now lower. In 2017, the cost of a lot formed 21.5 percent of the cost of building a house. Now it stands at around 18.5 percent.
In Conclusion
There're several factors that come into play to build a house. Therefore, consider each one carefully before you proceed. Though there're various estimate of the median cost to build a house, there're no exact figures.