It's no secret that all of us would love to have some extra money. At least, I require a lot of extra money to match the rising cost of living. If you're among those millions of people like me who require some more cash, try any of these 25 best part time jobs near you.
In this article, I'm listing 25 best part time jobs. These are some of the highest paying jobs in America and elsewhere in the world. All you require are some skills and a willingness to work.
These are the best part time jobs for students, teens, or anyone who like to work on the weekend, evening, or night, online from home or the office.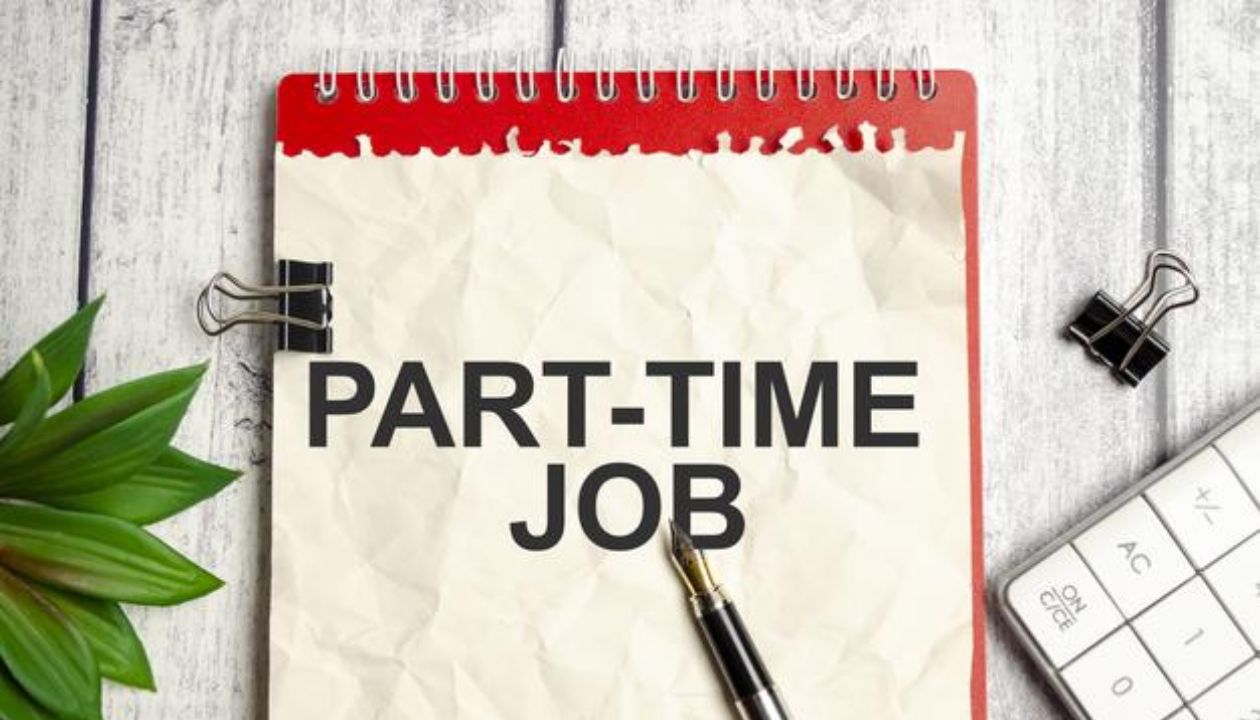 Table of Contents
25 Best Part Time Jobs Near You – Hiring Now!
Other than skills and willingness, you'll also have to invest two, three, or more hours per day to make a large amount of money. However, I can assure you that every effort will provide rich payback.
So, here's my curated list of the 25 best part time jobs. The salaries and wages are indicative and taken from authoritative websites including Payscale.com and Salary.com, among others.
1. Online & Offline Tutor ($17.95 per hour)
Some online tutors have become millionaires because they're teaching English, Math, Science, and other American curriculum subjects to foreign students. Online tutoring is an excellent job for teachers (or anyone who loves teaching) that wish to earn some extra money.
Or you can also offer offline tutoring. Generally, offline tutoring is ideal for college students that can teach youngsters.
2. Sports Coach ($12.50 per hour)
And if you're excellent at some sport and can train aspiring high school team players, take a part time job as a sports coach. There're three distinct ways to become a sports coach.
The first is by working at a school or college on part time basis. The second is opening your own training academy. And third by offering personalized coaching to people that wish to learn.
3. Financial Advisor ($50 per hour + Commissions)
Working as part time financial advisor is very lucrative. There're lots of companies that require part time financial advisors for their clients. You can also work as part time financial advisor for a bank or investment company.
The job involves analyzing an individual or family's financial standing and providing the best options for investments. You can also get commissions from banks and financial institutions.
4. Bookkeeper ($42,000 per year)
If you're good at handling money and know how to maintain accounts, work part time as a bookkeeper. Generally, this job requires 20 hours a week of your time or four hours per day.
However, part time bookkeepers make a lot of money because they work for different employers. Your task is to keep accounts of how much money came in and from where. And of course, every spending.
5. Content Writer ($12.50 to $500)
There's absolutely no shortage part time content writer jobs, if you have that knack for writing, a nose for details, and patience for research. Content is necessary for bloggers and companies that own websites, affiliate marketers, and other organizations. Usually, you'll have to bid for a content writing assignment from some top website, where buyers post their requirements.
6. Graphic Designer ($10 to $500)
A huge demand for part time graphic designers also exists in the world. As a result, there're several excellent crowdsourcing websites where you can find part time graphic designing work.
Upon successful registration on these websites, you can participate in competitions that feature attractive prizes, bid for jobs with other members to create a crowdsourced team, or work on your own.
7. Merchandiser ($15 per hour)
Warehousing and shopping are two important roles of a merchandiser. Thanks to online shopping, merchandisers are in huge demand.
In fact, you can land an amazing merchandiser or warehousing and shopping job at Amazon, eBay, Rakuten USA, Walmart, and other large stores. This is an offline job, though you may have to work online from the premises of the employer, if necessary.
8. Delivery Agent ($12.95 to $25 per hour +Tips)
Coming back to online shopping, every seller wants to ensure timely deliveries to clients. If you have the time, a driving license, and a vehicle suitable for delivering various kinds of stuff, there're quite a few websites that provide part time delivery agent jobs.
The best in this category is Amazon Flex and Postmates.com. You'll be delivering anything from an ordinary pizza to jewelry to clients.
Also read: Best Paying Delivery Apps To Work For
9. Master of Ceremony ($30- $100 per hour)
Event management companies, catering firms, and banquet halls require people that know how to conduct a ceremony or party. This is a wonderful part time job for women and men who can get people on their toes to dance or focus on a particular happening on the stage.
Of course, there're various other skills too which include entertaining people at happy occasions to paying tribute to the departed at a somber, condolence meeting.
10. Disk Jockey ($80- $150 per hour)
Also necessary for event management companies, high-end pubs and restaurants, clubs and hotels are disc jockeys. To work as part time DJ, you'll require a keen sense of music and a large personal collection too.
This is a fabulous job if you have the necessary skills to judge the mood of people and play music for entertaining them or getting the on the dance floor. And if you've really good experience as DJ, it's possible to find part time jobs with cruise liners, to entertain guests while on shore.
11. Masseur/ Masseuse ($30-$50 per hour)
Ever dream of having a relaxing massage? Everyone does. And that's the main reasons that part time masseurs are in high demand. Should you know various kinds of recreational or therapeutic massages, work part time as a masseur at a spa, health club, or hotel or provide services on call?
You'll also need some knowledge of various massage oils, medicinal oils, and their uses to work as part time masseur or masseuse.
12. Garden Hand ($8- $10 per hour)
Working part time as garden hand is also possible for teenagers between 13 and 16-years of age because it's a non-hazardous job that anyone can get within the neighborhood.
And if you're an adult with green fingers, advertise your services or look for garden hand or gardening assistant jobs on Craigslist or Gigwalker.com. This job is evergreen and never really goes out of demand.
13. Rideshare Driver ($13 to $35 per hour)
Despite hiccups and accusations of lower pay, part time jobs in the USA as rideshare driver remains very popular. In simplest words, a rideshare driver is a woman or man that drives own vehicle as a taxi for Uber, Lyft or any other cab aggregator.
Read an excellent guide on how to work for Uber or Lyft and other similar companies to learn more about this part time job.
14. Receptionist ($15 per hour)
Hotels, spas, high-end stores, offices, banks, and other organizations hire part time receptionists for four hour shifts. If you've ever stayed at a high-end hotel, you might have wondered why there's a new, fresh looking receptionist every few hours.
That's because a receptionist is a key employee that gives the first impression of any business. They pay on an hourly basis and it's also possible to select the shift.
15. Nutritionist/ Dietician ($80 -$100 per hour)
As thousands of people fall prey to excessive weight-related problems and obesity, an increasing number of women and men turn to nutritionists and dieticians. This isn't a job for everyone. To work as part time nutritionist and dietician, you'll require proper certifications and licenses to practice from the concerned authorities.
Part time nutritionists and dieticians also find jobs with government organizations, food companies, hospitals, orphanages, and senior homes, and pharma companies, among other places.
16. PowerPoint Presenter ($18 per hour)
You won't actually present anything to anyone. Instead, you'll use all your creativity and general knowledge to create excellent PowerPoint presentations for a buyer. Usually, a PPT maker gets $3 to $5 per slide, depending upon your skills.
You can bid for this part time job on an hourly basis, per slide basis, or assignment basis. This is a superb and easy job but requires excellent creativity.
17. Voice-Over Artist (Unlimited Income)
Have you watched the movie Space Jam or Lion King or any other cartoon film? As you would know, these cartoons don't speak because they're mere animations. They come to life when someone lends their voice to these characters as a voice over artist.
This is an extremely profitable part time job where you can earn at least $75 per hour or even more. It's not merely animations that require voice overs. Often, human actors and models also need someone to lend their voice.
18. Digital Marketer ($18.95 per hour)
Digital marketing and digital media are the fastest-growing industries worldwide. If you have the necessary skills and qualifications, work as part time digital marketer.
In fact, there're several websites where you can find part time digital marketing jobs for processes such as Search Engine Optimization, Social Media Marketing, Email Marketing, and others. The pay depends on your specialization, the number of links you build, and other such parameters.
19. Bakery Assistant ($11.78 per hour)
A bakery assistant enjoys the job. And if you're interested in working part time, enquire with any local cake shop, confectioner, or bakery if they require assistants. Usually, they'll welcome you. This isn't really a job you can find online, except maybe on Craigslist or a special website.
Tasks are very simple: you'll weigh cookies and other stuff for buyers, pack bread, arrange cakes and pastries and sometimes, help with cake decoration. Usually, bakery owners give away some freebies as extra incentives for your work. Teenagers can also take this part time job for non-hazardous work.
20. Parking Lot Attendant ($15 per hour)
Malls, supermarkets, cinema halls and theatres, hospitals, offices, banks, and sometimes municipal administrations also require part time parking lot attendants. The job is rather simple.
You'll have to direct customers to find the right parking slot and issue a ticket for the fee. And you'll collect the fee when they drive away, depending on the time the vehicle was parked. You can also enquire at local stores and other facilities if they require part time parking lot attendants.
21. Handyperson ($10 onwards + Tips)
Make money running simple errands such as paying bills, depositing checks, delivering personal stuff, or shopping for groceries. This is a fantastic part time job that even a teenager can take.
Handyperson jobs can be easily found online as well as offline. With people having busy schedules nowadays, they depend on others that can work as a handyperson to perform simple tasks. And the work pays very well too.
22. Product Demonstrator ($15 per hour)
Product demonstrator jobs can be easily found anywhere. It's a very simple part time job that stay-at-home moms and students can also take. A company will enlist your help to show their products, offer to taste, and sometimes, book orders.
Product demonstrations are done at parties, community events, meetings, stores, supermarkets, and malls, among other places. Usually, the company will give you a T-shirt depicting their brand and sometimes, a cap.
23. Fitness Instructor ($25 per hour onwards)
The designation Fitness Instructor nowadays has several definitions. These include fitness trainers at gyms and health clubs, Yoga and Meditation coaches, and aerobics trainers, among others.
The minimum pay for any fitness instructor hovers around $25 per hour if you'll provide personalized training. The pay is more if you'll work at a gym or health club for a few hours daily. And if you're excellent and can coach a team, the earning potential for part time work is tremendous.
24. Restaurant Helper ($12.95 per hour)
You won't find a restaurant helper job online except possibly on Craigslist or Facebook. However, you can definitely find one offline, if you enquire in your area or neighborhood.
In fact, lots of Quick Service Restaurants (QSRs) also require part time restaurant helpers as waitresses and waiters and kitchen hands. Work hours depend on the nature of the job. For customer care jobs such as waitress, it would be during peak dining hours. Kitchen helpers can choose timings.
25. Telecaller ($50 – $200 per hour)
And finally, the evergreen, high demand part time job of a telecaller. As more and more companies step up customer service, they literally require a small army of telecallers.
These telecallers will either contact potential leads to convert as customers, respond to questions or seek feedback and inform them about various promotions or new offers. Excellent telephone etiquette, a pleasant voice, and convincing power can make you a successful part time telecaller.
Wrap Up
As you can see, some of these 25 best part time jobs are for online work while others are for offline tasks. I've also included jobs for people of all ages from teens to students since everyone needs to make some extra money often.
You can also look for part time jobs with your professional network on LinkedIn or a social media platform. After all, working extra a few hours a day on weekdays or weekends or even evenings or nights can open doors to riches and a happier future.
FAQ
What does a part time job mean?
A part-time job is an employment where an individual works fewer hours per week than a full-time employee. Typically, it is less than 35-40 hours a week. These jobs offer a flexible schedule and may be a good option for students, retirees, or individuals with other responsibilities. Some part-time jobs offer benefits, but they may be more limited than full-time jobs. People choose part-time jobs to supplement their income or for the work-life balance.
What is the best job to work part-time?
The best job to work part-time is one that fits your skills, interests, and financial needs. Popular options include retail sales associates, customer service representatives, tutors or teachers, medical assistants, food service workers, and social media managers. However, it's important to research different options and find something that is a good fit for your skills, interests, and lifestyle.
What is the highest paying part-time?
The highest paying part time jobs include consulting, tutoring, medical and healthcare, sales and marketing, IT and technology and freelance writing. These jobs require specialized skills, experience and education, and the pay can vary depending on location and company. However, hourly rates can range from $30 to $150 or more. It's important to research the specific job requirements and pay rates before applying.
What small jobs pay the most?
Small jobs that pay the most typically require specialized skills, are in high demand or are in high-paying industries such as healthcare, IT, finance, and legal. These jobs can include freelance programming, data analysis, graphic design, certified nursing assistants, medical assistants, network engineers, systems administrators, financial analysts, accountants, paralegals and legal assistants. They usually require a higher level of education and/or experience.
How can I work part-time successfully?
Working part-time can be a great way to balance your career with other responsibilities, such as family, school, or hobbies. However, it can also present some challenges when it comes to staying organized and productive. To work part-time successfully, set clear boundaries and communicate with your employer, prioritize your tasks, stay organized, be flexible, and take care of yourself. This will help you manage your time effectively, and meet your employer's expectations.