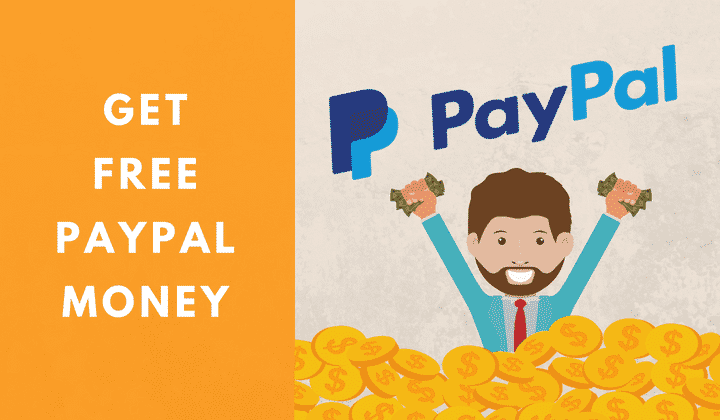 If you're a part of the growing number of people worldwide who prefer to work from home, chances are you have a PayPal account to facilitate simple online payments.
For those of you who still don't, its time you did because one thing you can miss is getting free PayPal money.
If you think, I've gone crazy and you want to laugh at me thinking how can someone give PayPal money for free then do read this post because I've practically received free money and would like to share my experience here.
13 Ways to Get Free PayPal Money
I have already written a post where you can get free $3695 from 27 different sources even without PayPal. And if you have PayPal account, you can get more free PayPal money from the following 13 ways.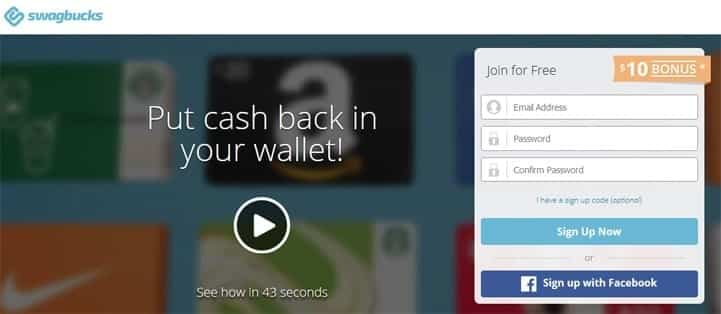 Swagbucks is my favorite site and very popular website that gives instant $10 as a joining bonus. You can get this amount in your PayPal account. You can get more cash, gifts & rewards if you use this site on regular basis.
There are people who make $300 to $400 per month for using Swagbucks for 5-10 minutes a day. You can find more details about Swagbucks in this post.
Whether you want to earn a few extra in free money online or something more, the Gigwalk App is just for you. By becoming a part of the 1.1mn-strong Gigwalker group, you can choose to work when you want and where you want. It is the best app to make money with PayPal online.
You get to choose from gigs that may take a few minutes of your time to a couple of hours – to pocket anywhere between $3 to a cool $100 and more.
All payments are routed using PayPal. The Gigwalk App is available FREE on both the Apple and Google play store, while the gigs are available across the US and Canada.
Just go to InboxDollar website & register there to get $5 signup bonus. InboxDollars sends your payment to your PayPal account.
There are more free PayPal money waiting for you from InboxDollar if you complete simple tasks there. You can get paid $5 to $10 daily for 5-10 minutes of work.
Now, this is another easy gig that allows you to get free PayPal money online. Once you have logged in all you need to do is rate and write a small review for products spanning the music, mobile phone accessories and fashion categories.
Needless to add, you get to choose the type of genre c you want.
The more in-depth your review, the higher your bonus payment. The site pays out twice a week — on Tuesdays and Fridays. You can withdraw your earnings to your PayPal account anytime, subject to a minimum withdrawal limit of $10.
Has anyone ever paid you free PayPal money just for signing up with them? Well, this site does just that, and you could help you pocket a cool $10 bucks by obliging.
What's more, they will also help you get free PayPal money by indulging in some online shopping – which chances are; you like to do anyway. This means that you will get a percentage of your purchase back – depending on which store you buy from.
Major retail chains and lifestyle stores pay Ebates a commission to send you their way & Ebates shares that commission with you. Plain and simple. Payments are made every quarter, directly to your PayPal account, subject to a minimum withdrawal limit of $5.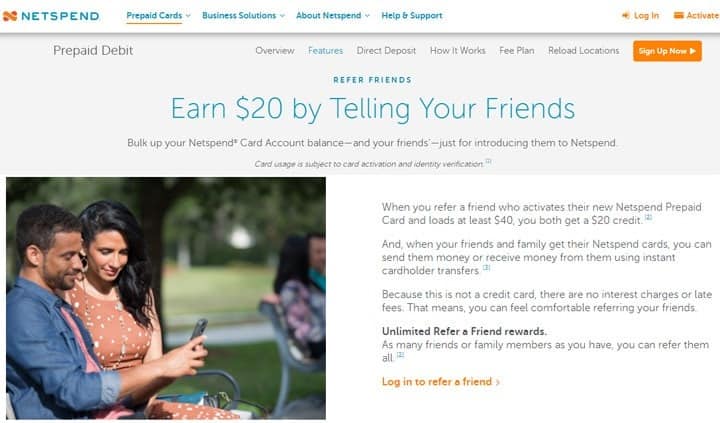 Do you want $20 free Paypal money in your account today? You need to signup at NetSpend and request a prepaid reloadable card.
You can get this money once you load your card with minimum $40. You can then withdraw the total amount of $60.
In some ways, Qmee is quite similar to Ebates. The difference is that instead of getting a cashback for your shopping, you will make money with PayPal for the act of shopping online.
Confused? Don't be. Qmee, in fact, is a browser extension which will pop up related products every time you engage in a search for a product online. You are not obliged to buy or even click on that product – though you will still get free PayPal money.
And saving the best for last. With this site you only need a cent – that's right a cent — in your account to cash out using PayPal.
This free website rewards you with – Perk points – for using their apps for things like entertainment, shopping, searching, trivia and more.
For example, you watch two new movie trailers on the Perk TV App and bang, you have won 5 points for yourself. Take part in a Pop Quiz, and you could gain 30 points; thus a great contribution to earn money with PayPal.
Once you have enough points in your kitty, they can be redeemed for PayPal cash or a slew of other rewards. Perk is presently available to users in the US, UK, CA, and AU.
Register for a free account with this site and make money with PayPal; $o.io (or more) just for clicking on links, watching 30-second (or less)  videos, visiting websites or calling numbers using only your cell phone.
All payments due to you for receiving or reviewing content are made using PayPal only and are clearly described in the invitation cards sent by the company before every task.
You will need to have a PayPal account linked to your registered mobile phone number to receive payments.
This website pays you free money to be a retail influencer and uses your opinion to assist brands in delivering better products and more efficient service to their customers.
With over 3mn members worldwide, SurveyJunkie will pay you to take simple surveys anytime and on any device. You will then earn points for every survey that you successfully complete. The payout for each review is different and ranges from $1-3.
Every 1000 points you earn on SurveyJunkie is equivalent to $10. These points can then be instantly redeemed to get free PayPal money or e-gift cards.
Like SurveyJunkie, this site also pays you for your opinion and then shares this valuable customer feedback with companies to improve their customer service experience.
Once you have completed the free sign-up, you can start taking paid online surveys which will be mailed to you. The points you accumulate can then be redeemed to make free PayPal money.
This online survey vendor also offers registered users a fair crack at a quarterly $10,000 prize draw with every completed survey taking you closer to this handsome prize.
Also Read: 9 Best Alternatives To PayPal For Online Payment
Website owners often wonder what visitors think when they visit their website for the first time. This is where Usertesting has carved a niche of its own.
Upon registration, you will be asked to visit a website, complete some tasks and then record your feedback about the overall user experience. It helps to make free money with PayPal by merely investing 10-20 minutes of your time – a cool $10 per test!
Testers get free PayPal money and can expect the credit precisely 7 days after completing a website or app test.
Oink, Oink – Listen Up! This one is a fun site where you can turn your everyday shopping receipts which you would otherwise throw in the rubbish bin – to make money with PayPal– no matter where you shop from or what you buy.
What's more, it's so easy to do – even a pig could earn it.
Available as a free mobile App on both Google Play and IoS, registered users need to take a picture of their shopping receipt (from any store, supermarket, toy store, restaurant or café), earn receipt hog rewards like coins, spins (at their virtual slot machine) and sweepstake prizes.
The number of such coins you receive depends directly on the amount you spent and the name of the store you paid it at. Once you have collected a minimum of 1000 coins (worth $5), you get free PayPal money via PayPal account online.  Ka-ching.
In Conclusion
So there you have it, folks, my list of excellent and genuine website & apps where you can register for FREE – complete a few easy, small tasks and earn FREE MONEY with your PayPal account.
Hands down, the quickest way to get free PayPal money – legitimately.
All it takes is a bit of your time, an internet-enabled device and of course, a PayPal account to transfer your $$$$$ – like the thousands around the world who are doing it already.