Former US First Lady, Hillary Clinton says: "Women are the largest untapped reservoir of talent in the world." American author and politician, Clare Booth Luce said: "A woman's best protection is the money of her own."
These two quotes by prominent American female personalities amply highlight the fact that women could use their skills to become very successful and earn money on their own, without having to depend upon their husbands or parents.
Over the last decade and a half, the number of women entrepreneurs is on the rise globally. That's partly due to the vibrant startup environment that exists in several countries today combined with various credit and finance facilities exclusively available for the woman entrepreneur.
If you're among those women that believe that women can become an entrepreneur and make a difference in the world, here're some tips to start with.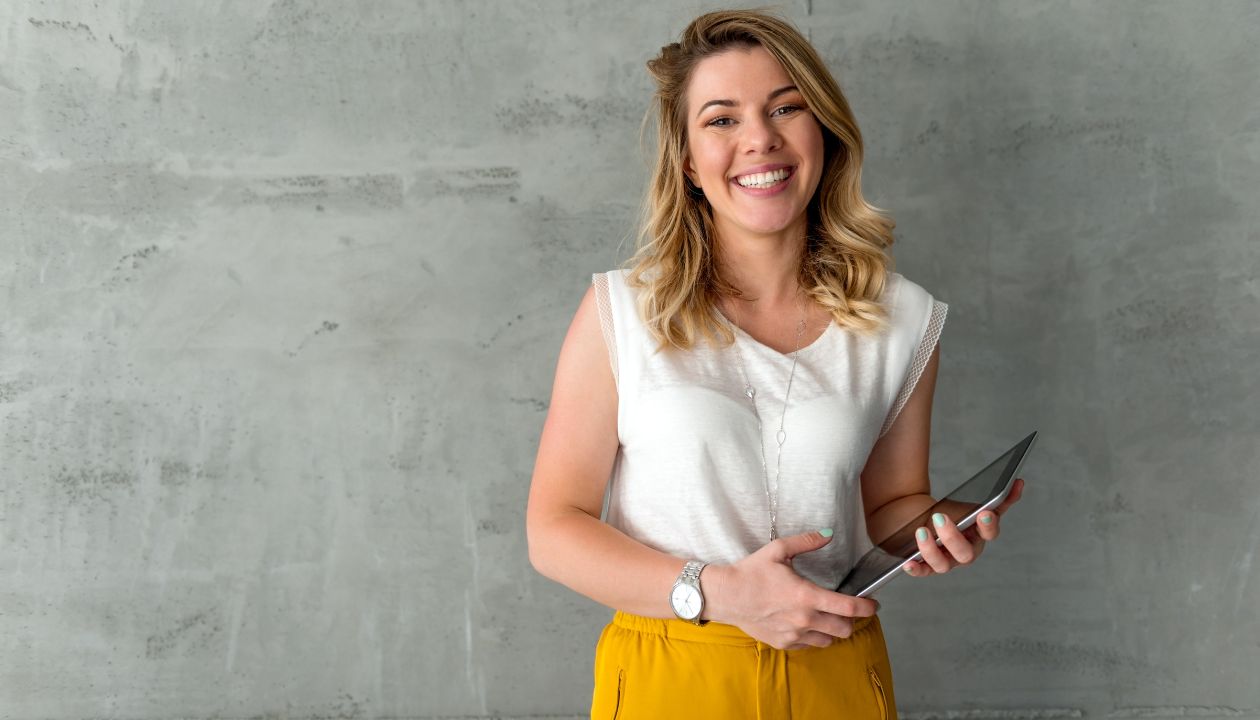 Things that Stop Women from Entrepreneurship
Personally, I believe every woman possesses the qualities to become an entrepreneur. Unfortunately, lots of women give up on their dreams of launching an enterprise because they hear stories of failure or create their own limits. Often, such limits aren't inherent but brought about by people around to deter a woman from entrepreneurship.
Here's something to remember: "If people are doubting how far you can go, go so far that you can't hear them anymore," says prominent female entrepreneur, Michele Ruiz.
Let's look at some things that stop women from entrepreneurship.
Household Commitments: Household commitments are the single largest killer of a woman's dream to become an entrepreneur. Women continue to assume the sole responsibility as a homemaker and often sacrifice their careers in favour of household commitments.
Lack of Support: Unfortunately, the gender income divide persists across the world because few people support women that seek gender equality. Hence, they're forced to settle for smaller pay or even give up entrepreneurial skills when they could make a difference.
Diffidence: Millions of women worldwide suffer from a lack of confidence or diffidence they will succeed in business. As a result, most of them don't even attempt launching their own enterprise because they fear failure even before starting.
Dependence on Traditional Income: Women that's single or are single moms prefer a traditional, steady source of income from a fixed job rather than venturing as entrepreneurs. That's fairly understandable because they need money to sustain themselves and their children.
Unavailability of Financial Support: Even in developed countries, banks and financial institutions remain wary of credit and lending to women entrepreneurs due to the sheer misconception the business would fail. Hence, women often find it very hard to get capital to launch their businesses and have to depend upon their own limited resources.
Other than these five main reasons, there're several others that deter women from entrepreneurship. Therefore, if you feel you're in a trap due to any of these circumstances, a few qualities can help you overcome that hesitation and emerge from a housewife to an entrepreneur without much effort.
Qualities to Become a Woman Entrepreneur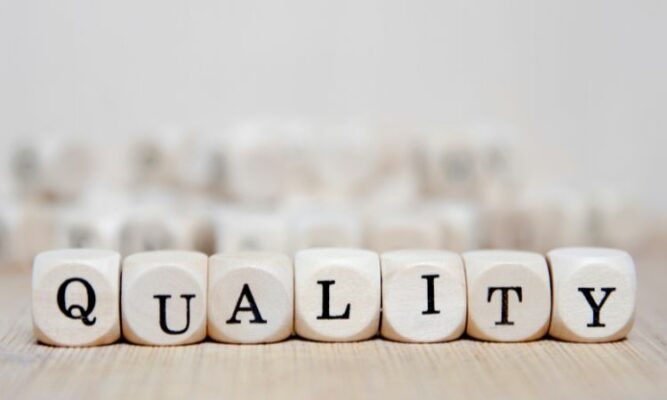 Here're some qualities you would definitely possess or can develop to become a woman entrepreneur from a housewife. Most women imagine or tell themselves they don't have what it takes to become an entrepreneur. Should you possess these qualities, it's definitely possible to become a woman entrepreneur.
Willingness to Make a Difference: This is the supreme quality that a housewife that wishes to become a woman entrepreneur should possess. If we look at women entrepreneurs around the world, each of them has made a difference in society through their positive contributions.
Ability to Ignore Criticism: Understandably, women are fairly sensitive, and many can't accept undue criticism. Here it's worth remembering that every woman that became an entrepreneur had to undergo a great deal of criticism at home and outside. You will require the ability to withstand and ignore criticism to become a woman entrepreneur.
Courage to Speak for Yourself: Finally, the courage to speak for yourself can help a housewife become a woman entrepreneur. Every successful female entrepreneur has to stand up and speak for herself and her beliefs even when the whole world seems to go against their concepts and plans.
Once you fully comprehend these three qualities that it takes for a housewife to become a woman entrepreneur, things start becoming a lot easier. And, of course, you'll require some excellent ideas to join the elite club of women entrepreneurs and their growing tribe.
Best Business Ideas for Women
Maybe you've specific skills and ideas to begin an enterprise. If not, you could refer to some excellent articles on how to start a home-based business and check what suits your skills and educational qualifications.
However, here're the top 10 ideas that I can suggest for any housewife to become an entrepreneur.
1. Online Marketplace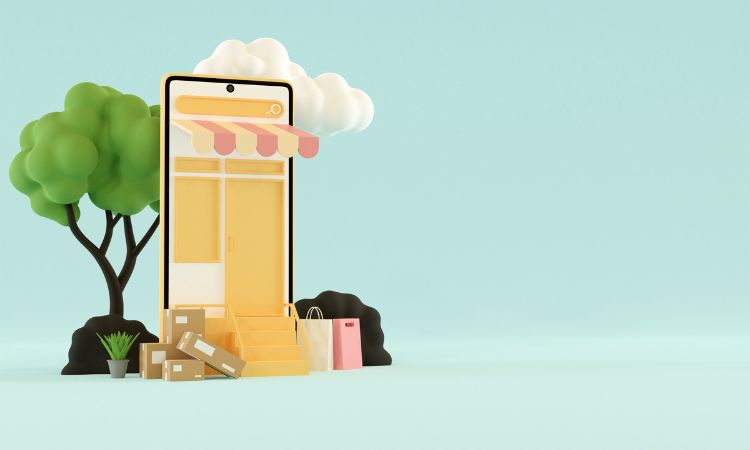 Starting an online marketplace is much simpler than you can imagine. If you can create knitwear or any other stuff that's always in demand, open an online marketplace on Shopify. And if you're good at making something that's genuinely unique and rare, try selling on Etsy. An online marketplace also allows you to develop your own brand of products and is a superb, home-based business.
2. Online Tutoring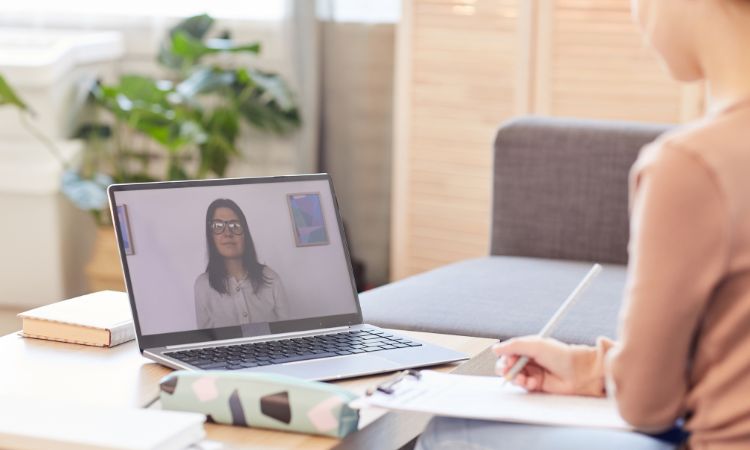 There's a great demand for online tutoring in the US and elsewhere. In fact, lots of online tutors are making thousands of dollars every month by working as online tutors. They teach subjects from the US curriculum, such as English, Maths and Science. If you're interested in becoming an online tutor, apply to any of these top websites. You can become a very successful online tutor provided you have the necessary skills and educational qualifications.
2. Blogging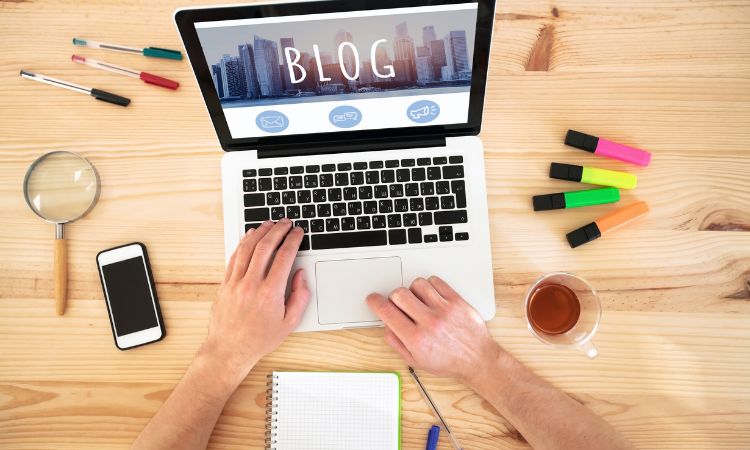 Blogging is perhaps the simplest way a housewife can become a woman entrepreneur. All you require is excellent writing skills and in-depth knowledge about something. Starting a blog isn't all that difficult as you might imagine. This is an online and home-based enterprise which means you can devote time to household work as well as blogging. Starting a blog doesn't really cost much. You'll have to invest a very small amount of money to buy a domain name, website hosting and other essentials.
Also Read:
3. Vlogging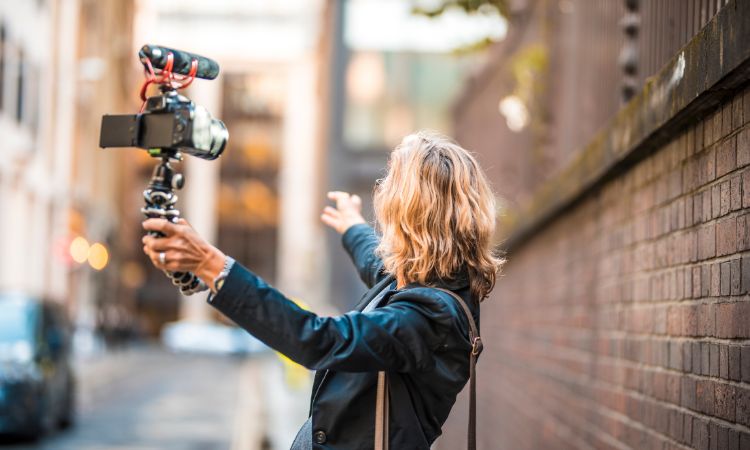 Vlogging means video blogging. As a housewife, you can share some of your skills, such as cooking, raising children, or even fitness and sport, through YouTube. Maybe you're unaware, but YouTube allows you to open a free channel. Creating amazing videos doesn't require a sophisticated camera: the one on your smartphone would be enough. Popularize your videos through social media and other channels. Once you have enough subscribers, you can opt for Google AdSense. This means Google will display ads on your YouTube channel, and you pay for it.
Also Read: 15 Excellent Ways to Make Money on YouTube
4. Handmade Beauty Products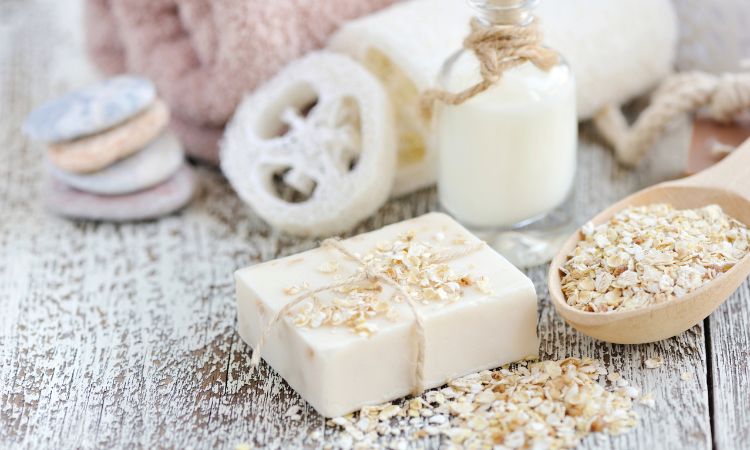 Trends nowadays indicate that people, especially beauty and health-conscious women, prefer handmade and exclusive beauty products. And the choice is more towards those made with natural herbs. It's possible to sell these handmade beauty products online through a marketplace or through Facebook Marketplace. Popularize them through friends and your social contacts to get more customers. Maybe someday you can have your own brand of handmade cosmetics too.
5. Event Management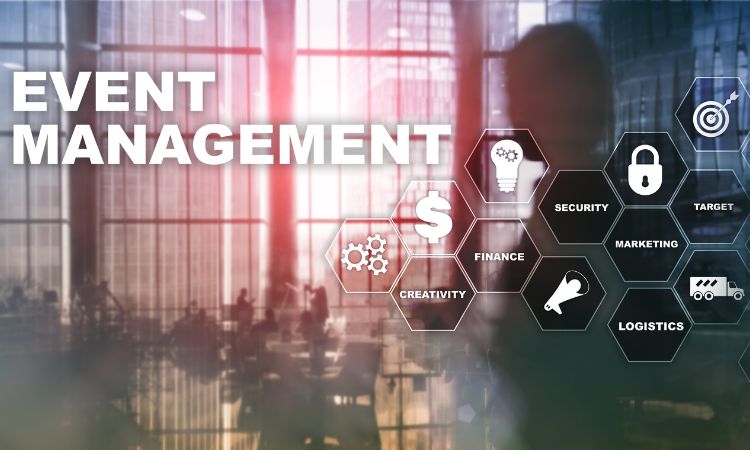 Women are known for meticulous planning. Therefore, use these skills to launch an event management business from home. You could start by providing event management services for birthday parties and family occasions before graduating to larger functions that companies require. This is a very lucrative business that never goes out of season. In fact, you can enlist the assistance of other housewives in your area to conduct these events.
6. Catering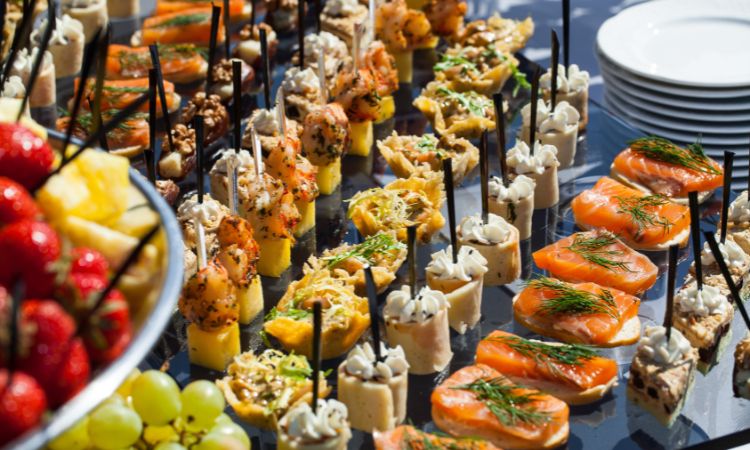 Catering is yet another superb business that any housewife can own to become a female entrepreneur. To open this business, you'll require superb culinary and organizational skills. Here too it's possible to take help from women in your area or family to assist with cooking. You could start by taking orders for smaller parties and events or even deliver home-cooked meals to offices for busy executives. There would be no shortage of customers because people prefer home-cooked meals compared to restaurant fare.
7. Jams & Sauces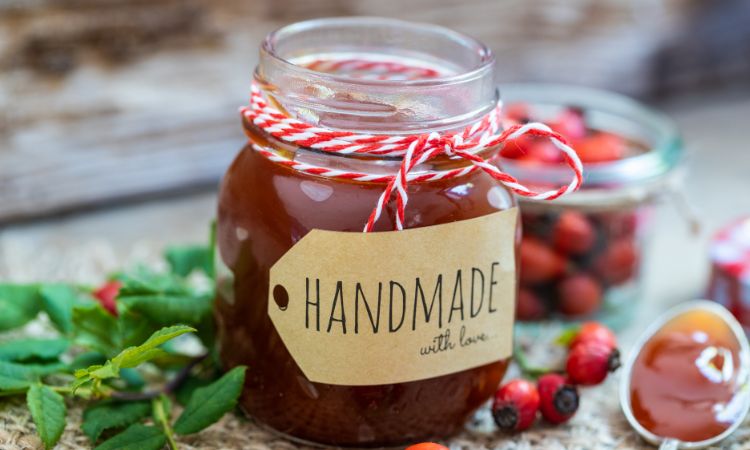 Scottish teenager Fraser Doherty became one of the youngest millionaires in the world and earned a reputation as 'Jam Boy.' That's because he began making amazing jams using his grandma's recipes. Similarly, if you have any such superb recipes for traditional jams and sauces, use them and launch a home-based enterprise. You could make these on order or prepare a small stock and sell them within your social circle and from neighbourhood stores. This is an amazing business that's always evergreen.
8. Dance Classes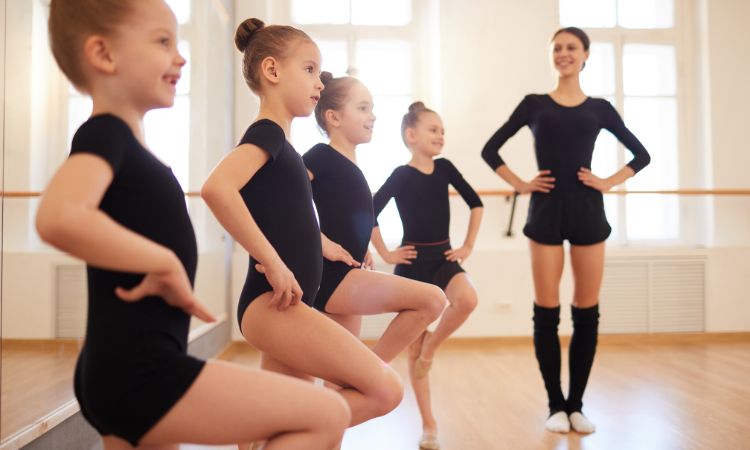 You'll be amazed at the number of women that wish to learn dancing but are shy to attend classes. You can help such women become female entrepreneurs by opening dance classes at home or even online. This is possible if you're adept at some forms of dancing and can train people well. This is also a very profitable business because dance trainers charge a lot of money. You could conduct private classes for one person or train a group of women, depending on what suits your needs.
9. Multilevel Marketing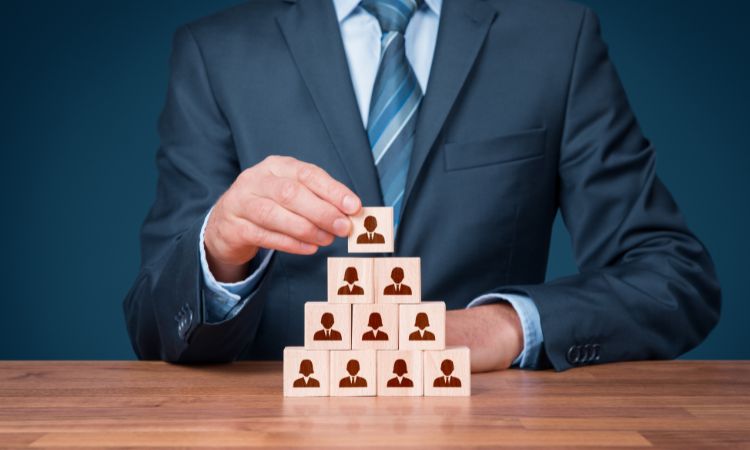 Multilevel Marketing or MLM is also known as direct selling. It's one of the best home-based businesses in the world. MLM associates aren't employees of the company. Instead, they work as independent entrepreneurs. There're dozens of top MLM companies in the US and elsewhere that are always happy to welcome newer associates.
Joining them is fairly easy. You'll have to leverage your social network both offline and online to sell products to these people. In fact, millions of MLM associates are making thousands of dollars every month by generating newer leads and bagging more customers.
Top Women Entrepreneurs in the World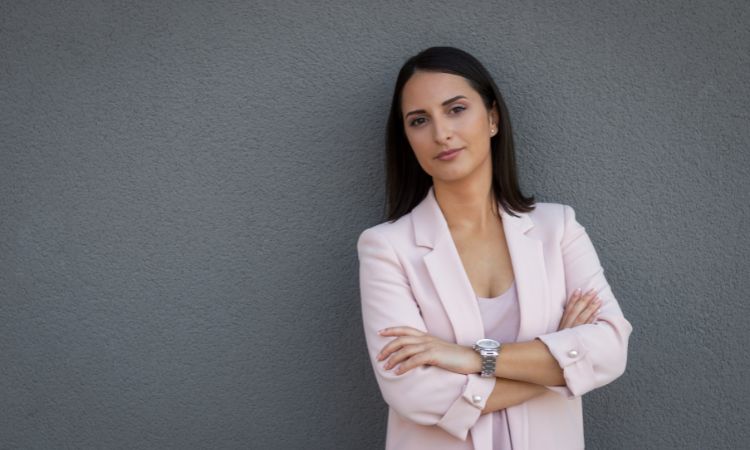 The above ideas are fairly simple, as you can see. Therefore, now's the right time to get rid of diffidence and other negative stuff that stops you from becoming a successful woman entrepreneur from a housewife.
Here're some of the topmost female entrepreneurs in the world that've actually shown that women, too, can succeed at business. Each of these began with a small enterprise.
Coco Chanel: Founder of one of the topmost fashion houses in the world, Chanel.
Estee Lauder: Founder of the eponymous American fashion and cosmetics chain.
Oprah Winfrey: American TV host and author, and owner of Harpo Productions.
Leah Busque: Founder & CEO of TaskRabbit, a popular side-gig platform.
Helena Rubinstein: Founder of an eponymous brand of cosmetics.
Michele Ruiz: Cofounder of BiasSync.
Kim Kiyosaki: Real estate investor and author of 'Rich Woman- a Book on Investing for Women.'
Michelle Zatlyn: Cofounder of Cloudflare
Sheila Lirio Marcelo: Founder of Care.com, the world's largest caregiving portal.
JK Rowling: Creator and author of the Harry Potter series of books.
If we see the biographies of some of the women entrepreneurs whose name appears above, you'll see that some of them were poor and didn't even have money to sustain themselves. Others had to go through a pretty rough time before emerging as women entrepreneurs.
In Conclusion
The above examples amply prove that it's possible for every housewife to become a woman entrepreneur. Age and location are not the limits, as a 94-year-old woman from India proved in 2020 by starting her own enterprise of making and selling traditional sweets. All it requires is the inclination to launch an enterprise, a superb idea and the use of your own skills. I'll conclude with this famous quote by an American woman entrepreneur, Kim Kiyosaki, who says: "A man is not a financial plan."