Watching movies is quite enjoyable for almost everyone. We watch movies over cable TV or through streaming services such as Netflix and Amazon Prime, Hulu TV or many other platforms.
Then we also watch some free movies on YouTube.
Usually, watching moves is a pastime. We watch movies after returning home from a tiring or stressful day at work as a method of relaxation. Some others watch movies to learn something from the plot, especially if they're based on real-life incidents.
Regardless of the reasons why you watch movies, it's actually possible to earn some money from this simple yet pleasurable activity. You could really make a fortune or build a business empire by watching movies. Or, you can earn something that helps slice off a few Dollars off your monthly grocery bills or help boost your savings.
If this sounds interesting, continue reading.
Let's begin by understanding who pays you to watch movies. That way, it would be clearer to know how to get paid t watch movies.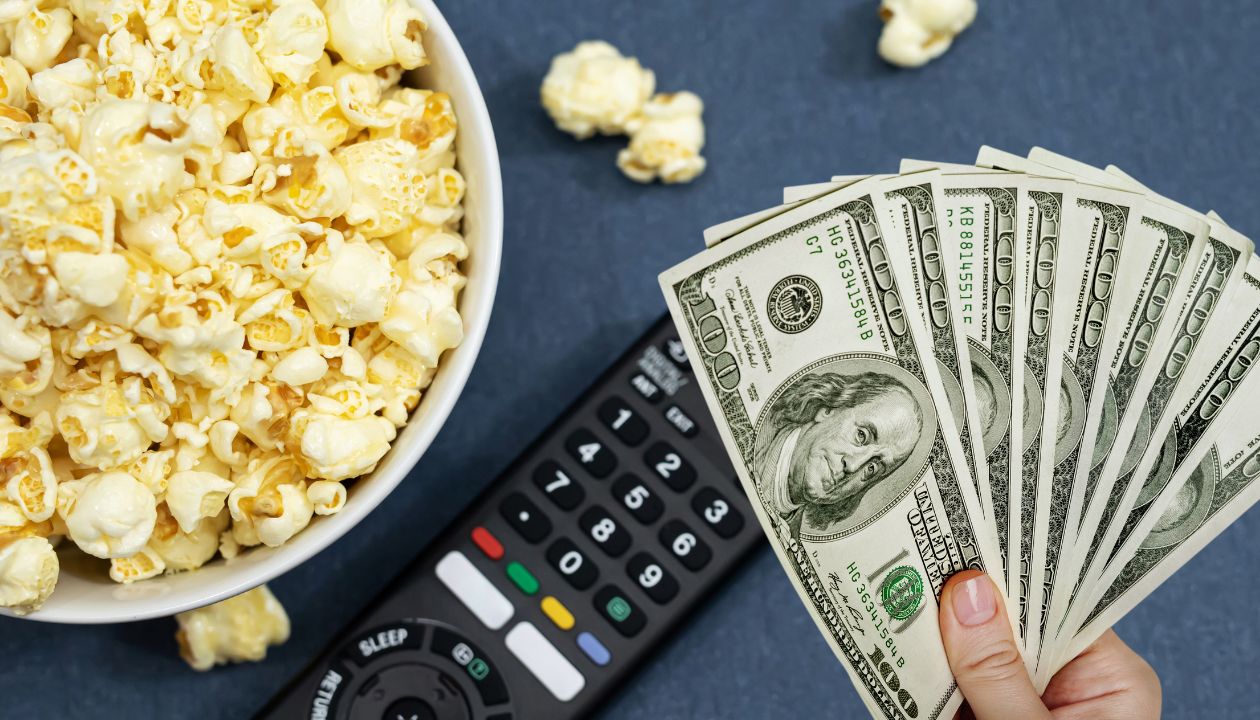 Who Pays to Watch Movies?
Let's answer this question first. Who pays you to watch movies? There're several companies actually that will pay you to watch movies.
Actually, they don't pay you to simply watch movies and do nothing. Instead, you have to rate their movies or write reviews about various things such as suitability for a general audience, restricted or adult content, quality of the plot, performances by each artist and so on.
Secondly, thousands of people in America and around the world are curious about a specific movie. They wish to read honest reviews before spending money on renting the video or watching it on demand over their cable TV network or streaming service such as Netflix. Hence, they look for information about the movie from independent sources such as blogs and reviewers.
The cinema industry in the USA is commonly called Hollywood.
Facts About Work & Hollywood
You might be surprised to learn that Hollywood hires more people in the US than the farming and mining industries combined.
According to available figures, Hollywood directly hires some 927,000 persons while supporting another 2.6 million jobs indirectly. As a matter of fact, Hollywood pays about $44 billion to local businesses.
The activities of Hollywood aren't limited to Los Angeles and its vicinity or the state of California. In fact, Hollywood hires and pays people across all 50 US states and in nearly 200 countries worldwide, in different ways.
Added to these are millions of people who work for the cinema industry worldwide and benefit from Hollywood movies, such as staff at movie theatres abroad.
What This Means for You?
All these facts and figures simply indicate one thing: there's a lot of money to be made from Hollywood movies. In fact, there's a lot of money to be made from foreign movies too. That's because the USA is home to people of almost every known ethnicity in the world that speaks different languages.
Obviously, people from various ethnicities love to watch movies from the countries where their ancestors or families originated. Hence, this industry also generates a lot of business in different ways. In simple terms, it means that you can make a lot of money watching movies too. The amount of money you make depends on the activities that you will do. A lot of it also depends on your skills.
Also Read:
30 Ways To Get Paid to Watch Movies
Here're some of the best ways to get paid to watch movies and benefit from Hollywood productions as well as foreign cinema in the US. This is an evergreen business. Almost anyone with certain kinds of skills can get paid to watch movies.
If anyone says that you can't make money by being a couch potato and watching TV, this article will make you think again. Therefore, here're some ways to make money watching movies.
1. Become a movie critic: Write reviews and publish them on your blog or freelance for media outlets.
2. Join a market research company: Participate in focus groups or online surveys about movies.
3. Work as a film festival volunteer: Some festivals offer perks or payment for assisting with screenings.
4. Create a YouTube channel: Share your thoughts, reviews, and analysis on movies to monetize your channel.
5. Sign up for paid online review platforms: Some websites pay users to write movie reviews.
6. Apply for a job as a movie theatre projectionist: You can get paid to watch movies while operating projectors.
7. Become a film festival screener: Evaluate and rate submitted films for selection in festivals.
8. Start a movie podcast: Discuss and review movies while potentially attracting sponsorships or ads.
9. Offer your services as a private movie viewer: Some people may pay for a personalized movie-watching experience.
10. Work as a script reader: Evaluate scripts for production companies and provide feedback.
11. Become a paid beta tester for streaming platforms: Test new features and provide feedback.
12. Get a job as a film critic for a newspaper or magazine: Write reviews for a reputable publication.
13. Join online film communities: Some platforms pay users to participate in discussions and rating movies.
14. Work as a movie transcriber: Transcribe movie scripts or subtitles for accessibility purposes.
15. Get hired as a focus group participant for test screenings: Share your opinions on unreleased movies.
16. Offer your services as a film consultant: Provide advice and insights to filmmakers or production companies.
17. Apply for a job as a movie archivist: Help catalogue and preserve film collections.
18. Work as a film professor: Teach film-related courses at universities or community colleges.
19. Become a film festival coordinator: Organize and oversee the logistics of film festivals.
20. Get hired as a movie set extra: While it may not involve watching movies, you can experience the film industry up close.
21. Write movie-related articles for online publications: Many websites pay writers for entertainment content.
22. Apply for a job at a streaming platform's content curation team: Help curate movie collections.
23. Become a film historian: Conduct research and write books or articles about film history.
24. Start a movie-themed blog or website: Monetize it through ads or sponsored content.
25. Work as a film projectionist at an independent cinema: Enjoy watching movies while handling projection duties.
26. Join online platforms that pay users to rate and review movies: Some websites offer rewards or gift cards.
27. Become a film festival judge: Assess films and help determine award winners.
28. Apply for a job at a film production company: Some companies hire individuals to review movie scripts.
29. Offer your services as a movie subtitles translator: Translate movie subtitles into different languages.
30. Apply for a job at a film licensing company: Evaluate movies for licensing and distribution.
Wrap Up
These 30 ways to get paid to watch movies are legit and pay according to your skills. While you can get a few dollars for writing reviews for movie websites, you also stand the chance of making thousands of dollars by opening a cinema-related blog that attracts people.
Then you also have the option to work as a translator and give captions to movies or teach people about the cinema and acting by watching movies. Either way, the choice is yours.