Finding a side gig online is very easy nowadays. There're several websites where you can look for side gigs anywhere in the US. Then, we have several apps that allow giving side gigs. Therefore, it's common sense that Craigslist, the largest classifieds website in the US, would also carry posts offering side gigs.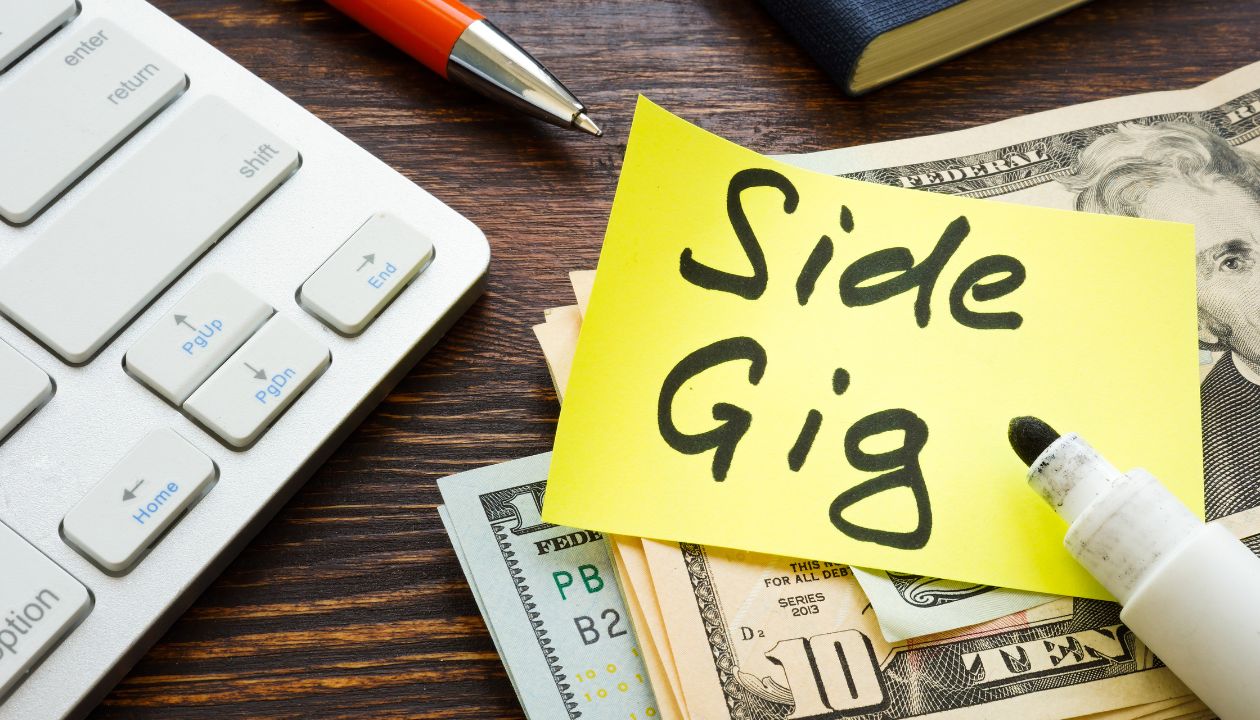 Side-Gigs v/s Freelancing
Now, let's get something clear before I begin telling you about the 50 best Craigslist gigs nearby that pay well. Lots of people often mistake side gigs for freelancing. In fact, side gigs are part of freelancing but with a difference.
Freelance work is usually long-term, and a contract can stretch for several days, weeks or even months from a single buyer of your services. Freelancing depends purely on your professional skills. A freelancer is actually a businessperson or entrepreneur or contractor that does certain specialized work for a certain amount of money.
A side gig is totally different. As a matter of fact, most side gigs are one-off tasks and don't involve long contracts. You get paid as soon as the task is done. A side gig doesn't necessarily depend on your professional skills. In fact, most side gigs don't require professional skills. A person taking side gigs isn't considered a businessperson or contractor. They're simply providers of a small service on a one-off basis.
Furthermore, freelancing is generally a fulltime profession, though lots of Americans also do that during their spare time. In stark contrast, side gigs are completely part-time. Usually, people take side gigs when they need money. Side gigs don't help you to build a long-term career.
Pay Scales for Side-Gigs
Generally, pay scales or wages for side gigs depend on the nature of work and how much you ask. There're no fixed pay scales. For example, work that requires heavy labour will fetch more than simple tasks that are easy. 
However, to conform to the Fair Labor Standards Act (FLSA) of the US, persons doing side-gigs have to be paid according to the minimum wages of the state. In most states, the minimum wage stands at $7.25 per hour, though a lot of states are now increasing this amount to match the cost of living.
At the same time, you might wish to consider freelancing because that pays more than mere side gigs. In fact, some of the side gigs that I will be listing now can fetch more if you're willing to become a freelancer in that field.
Obviously, freelancing would require some skills. However, you can start by taking side gigs till you have relevant experience and later graduate to freelancing.
50 Best Craigslist Side Gigs Near You
You might wish to know how much money each of these side-gigs will pay. Honestly, there're no estimates or figures available. However, you can expect to be paid at least the minimum wage or a little more. Side-gigs aren't usually done by professionals. Hence, you might not get the amount of money that a professional freelancer gets for the same tasks.
Here's the list of the 50 best side gigs that you could find on Craigslist.
1. Freelance writing and blogging
2. Graphic design and web development
3. Social media management
4. Virtual assistant and administrative work
5. Translation and language services
6. Photography and videography
7. Event planning and coordination
8. Personal shopping and errand running
9. Pet sitting and dog walking
10. House cleaning and organizing
11. Moving and hauling
12. Lawn care and landscaping
13. Painting and home improvement
14. Tutoring and teaching
15. Music and entertainment services
16. Food and beverage services
17. Handyman and general contracting
18. Personal training and fitness coaching
19. Personal styling and fashion consulting
20. Travel planning and booking
21. Customer service and call centre work
22. Ride-sharing and delivery services
23. Survey taking and market research
24. Mystery shopping and secret shopping
25. Brand ambassador and promotional work
26. Modeling and acting
27. Voiceover and audio recording
28. DJ and event entertainment
29. Bartending and serving
30. Event setup and tear down
31. Art and design services
33. Home and auto repair
34. Massage therapy and other wellness services
35. Babysitting and childcare
36. Elderly care and companionship
37. Personal chef and catering
38. DJ and sound engineering
39. Writing and editing
40. Social media advertising
41. SEO and digital marketing
42. Videography and film production
43. Audio engineering and production
44. Culinary services and catering
45. Landscaping and lawn care
46. Cleaning and housekeeping
47. Home staging and interior design
48. Home renovation and remodelling
49. Personalized gift and craft services
50. Health and fitness coaching.
Who Uses Craigslist? 
This is a good question. Why would anyone use Craigslist to advertise side gigs instead of using freelancer websites such as Upwork or FlexJobs.com, or Fiverr? The reason is simple. Freelance work platforms charge the employer certain fees for carrying their posts. On the other hand, Craigslist is free.
Additionally, some buyers of side gigs might not have long-term projects or may not qualify to advertise on freelancing portals. Hence, they prefer Craigslist. Generally, buyers of side-gigs that post on Craigslist would be individuals or smaller businesses with a limited budget. This means they don't really require a highly qualified and skilled professional for the tasks.
Also Read: Top 10 Sites like Craigslist: Best Craigslist Alternatives
Reliability of Craigslist Side-Gigs
Do side gigs available on Craigslist really pay? This is a million-dollar question. There could be some scammers who might not pay for your work. Others might post side gigs to get your personal info for identity theft.
Therefore, I would suggest that you verify the credentials of the buyer of side gigs before taking on the tasks. Also, check the pay and mode of payment. If you're getting paid through PayPal, consider the commissions they charge since it reduces your income by a few dollars.
Wrap Up
There're several avenues available for finding side-gigs in the USA. However, as the largest classifieds portal, Craigslist remains one of the top favourites among persons looking for side gigs. In fact, Craigslist can help you find side-gigs in your locality or city, which adds to the attraction. Additionally, you, too, can offer side-gigs from Craigslist and await buyers.