Bicycles are always in demand. Over the last four decades, an increasing number of Americans are using bicycles for health reasons. Cycling is not only a hobby or sport anymore. Instead, it's become a part of daily recreation to maintain fitness.
However, some of us have old bicycles or are saddled with one that we don't need anymore. What do we do with such bicycles? In fact, a lot of us leave these bicycles to rot and rust in our garage or basement or even abandon them somewhere.
But did you know that your old bicycle can actually help you make some money? Yes, it can. Despite its mechanical or physical condition, you can sell your bicycle near you online very easily and get some extra cash in your purse.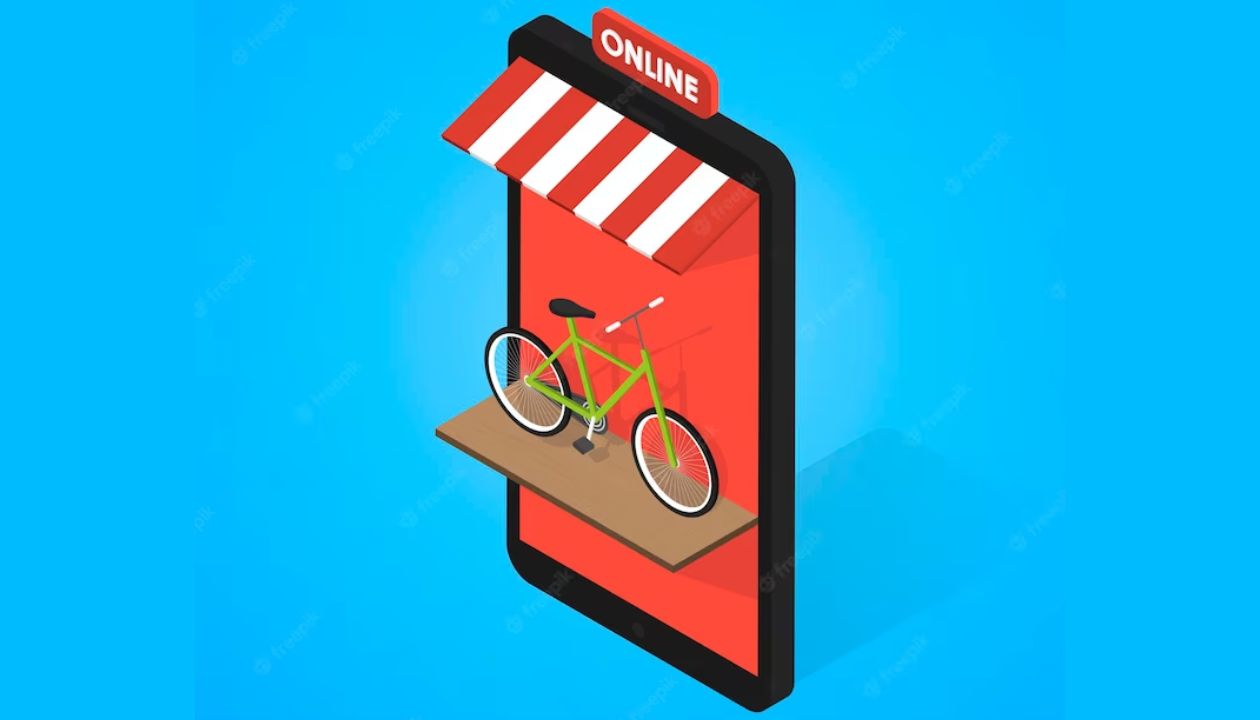 Table of Contents
Types of Bicycles That Sell Online
As a matter of fact, all sorts of bicycles sell online. However, here's a list of some of the bicycles that fetch the highest rates.
Sports bikes
Mountain bikes
English bikes
Indian terrain bikes
Military bikes
Desert bikes
Kids bikes
Bikes for physically challenged
As you can see, you can sell almost every kind of bicycle online. The market for ordinary bicycles also exists. And there are also buyers for old and discarded bikes that are beyond repairs.
Now, if you're interested in selling bicycles online, here're some places where you could get the best rates.
11 Best Places to Sell Bicycles Near Me
Actually, it's fairly easy to sell a bicycle both online and offline. If you wish to sell offline, I suggest you try someone in your neighbourhood, such as friends or neighbours or even a relative. Then, we have pawnshops that will buy your bicycle if it's in good shape. You could also try bicycle dealers in your area as well as bicycle repair shops.
However, these places are good only if you're selling the regular and common types of bicycles. For other bicycles, such as the ones I mentioned above, you can try any of these 11 best places to sell online.
1. Facebook Marketplace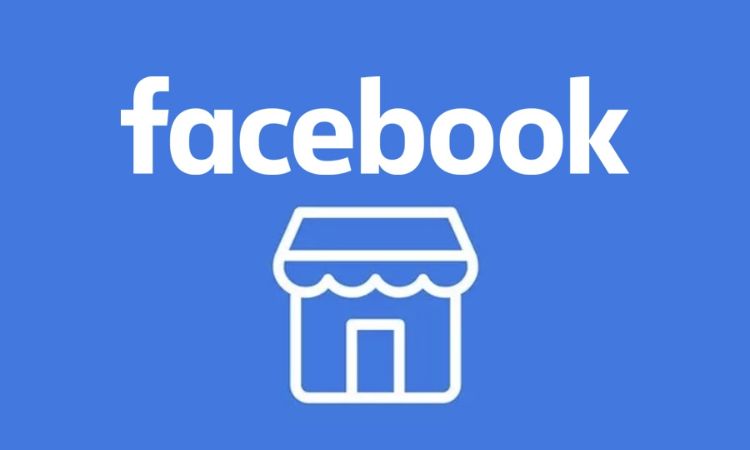 There's a strong reason that I mention Facebook Marketplace at the first position. Using Facebook Marketplace is free, and you can sell your bicycle almost immediately and make money using Facebook.
There're no frills or fees to sell on Facebook Marketplace. Simply take superb photos and write an amazing description to upload on Facebook Marketplace. Quote your price and location.
2. Craigslist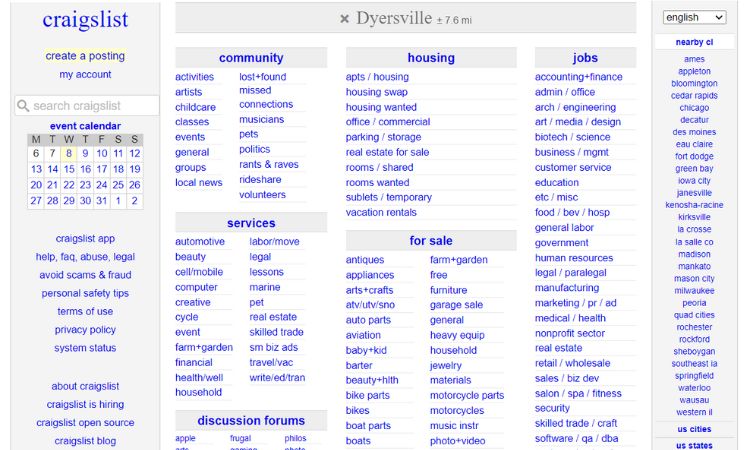 Just in case you're unaware, Craigslist is also a fantastic place to sell your bicycle. Craigslist offers both free and paid classified services. You can select any. Craigslist also enables you to select the region or locations where you wish to sell the bicycle. Provide your contact details. Upload photos and include a good, short description. Quote your price and ways to pay.
Also Read: Best Craigslist Alternatives
3. eBay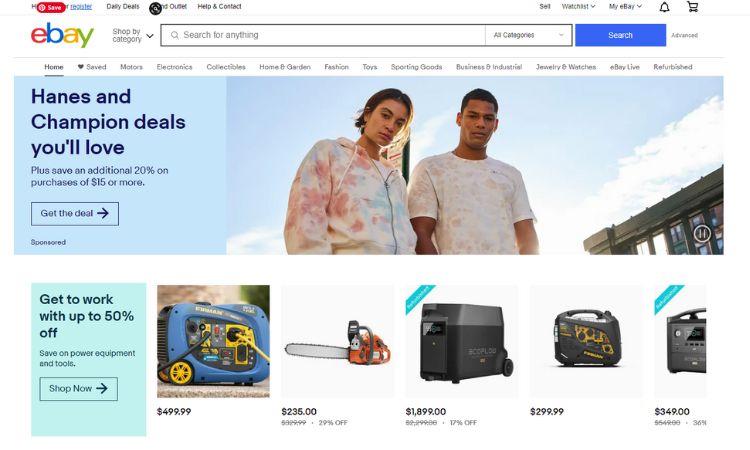 For decades, eBay has been the destination of choice for persons that wish to buy pre-owned stuff as well as sellers of such things. Selling on eBay is fairly easy.
Create a seller account on eBay and agree to their terms and conditions. Upload superb images of your bicycle, write an attractive description, and mention the price, location and mode of payment. eBay charges a small commission for the service.
4. Shopify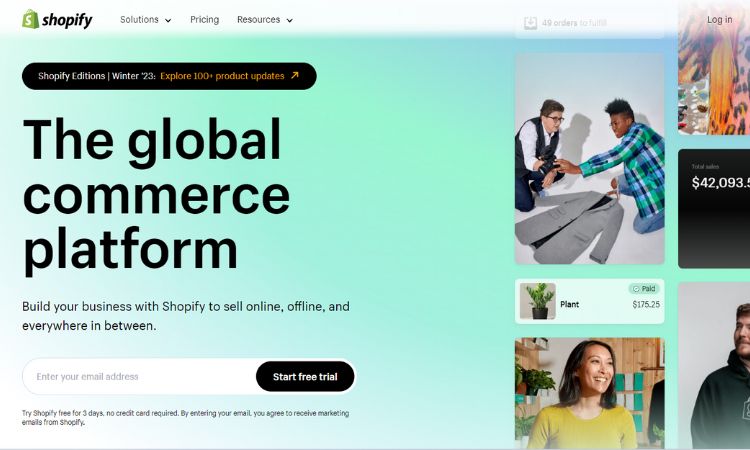 It's possible to sell a pre-owned bicycle and all its accessories either singly or together as a set through Shopify. Actually, Shopify charges some fees to open an online marketplace.
However, they also offer a one-week free trial period for newcomers to understand how their marketplaces work. You can avail of this offer, create an account and start selling your bicycle. You'll need superb photos and a description of the bicycle as well as details such as location, price and a way to pay.
5. The Pro's Closet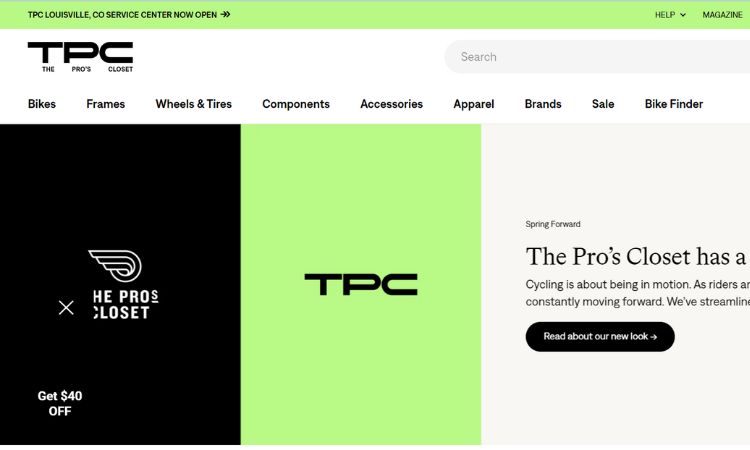 Simply known as TPC, this online store, The Pro's Closet, helps you to sell bikes, wheels and frames directly to customers across the USA. This website, however, deals with special types of bicycles only, such as sports and mountain bicycles or those with strong frames, such as Indian terrain models.
Check their website to find terms and conditions to sell as well as fees charged by TPC for their assistance in selling your bicycle.
6. GoodByeCycle.com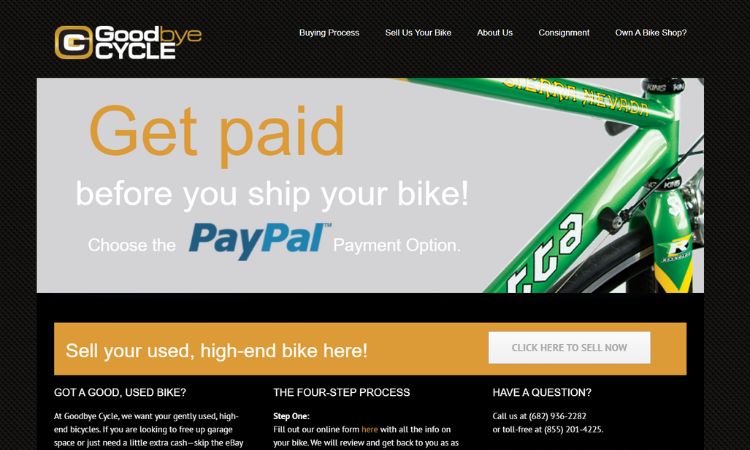 On this website, you can sell all kinds of bikes as long as they're in good working condition. However, they will curate your bicycle before buying or offering it to sellers. Check their terms and conditions before you agree to sell. However, GoodByeCycle.com is a sure way to sell your bicycle quickly if you need cash in a hurry.
7. Amazon Renewed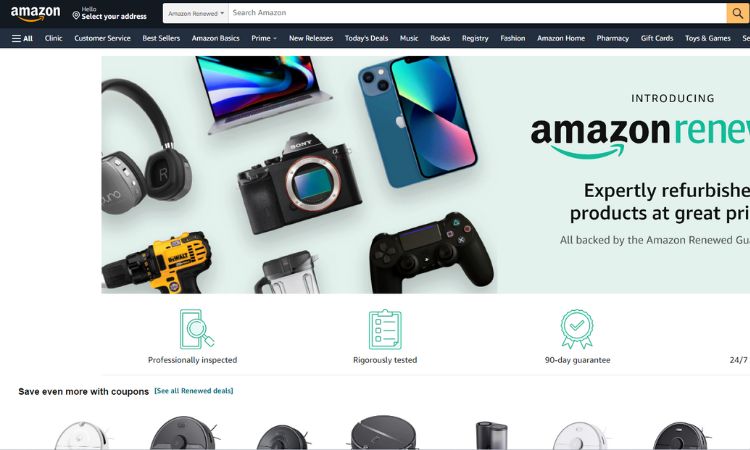 This might come as a surprise to you. Amazon, the single largest online retailer, also helps you to sell a pre-owned bicycle if it's in superb working condition. You would most likely have to refurbish the bicycle to qualify for selling it on Amazon. They have a special section known as Amazon Renewed that allows people to sell pre-owned and refurbished stuff, including bicycles.
Also Read:
8. Bicycle Czar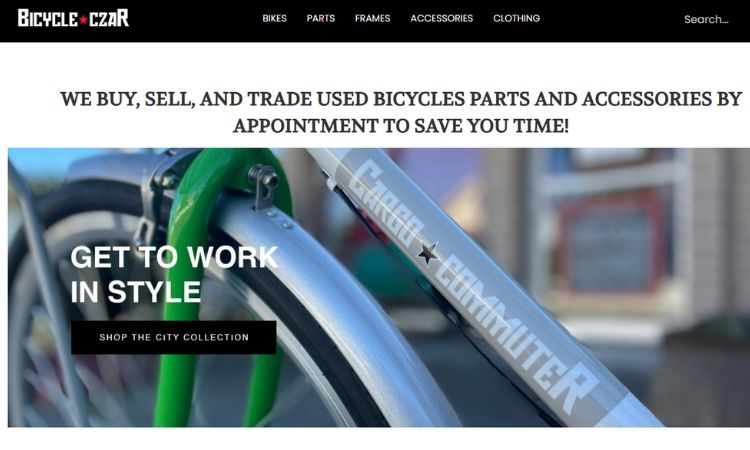 Bicycles, frames, accessories, wheels and clothing can all be sold through Bicycle Czar, one of the leading websites and companies that deal in preowned bicycles. Their process is very simple. Contact Bicycle Czar with all details of the bike. They will fix an appointment for curating your bike and make an offer. You can get the cash almost immediately if you accept their offer.
9. Pink Bike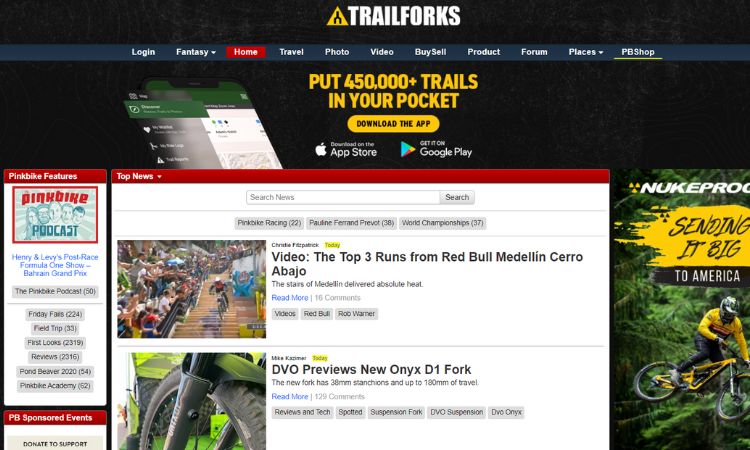 Pink Bike accepts preowned bicycles from all parts of the USA and neighbouring Canada too. They buy entire bicycles, frames, wheels, tires, as well as other accessories in working and excellent condition. Once you fix an appointment, their technicians will curate your bicycle and make you a price offer. Pink Bike is very popular among professional bikers.
10. Bike Exchange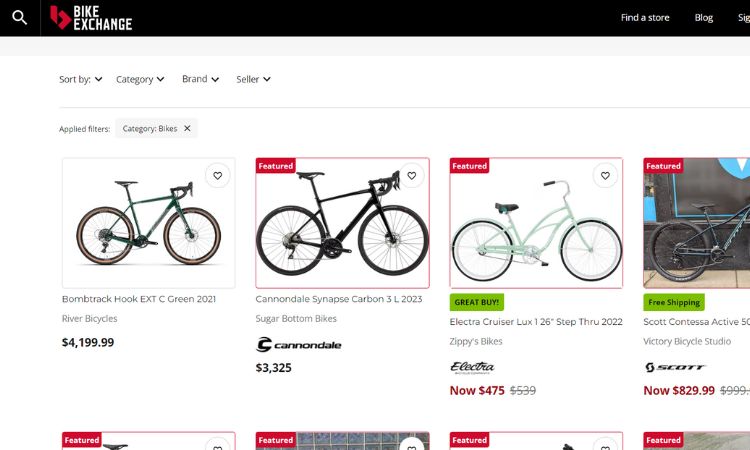 If you have fine-quality bicycles, sell them on Bike Exchange. They have a superb collection of some of the best bicycles in the world, bought from sellers like you. They will curate your bike and make an offer depending on its overall condition and make or model. You can sell immediately or ask Bike Exchange to put in an offer to other buyers.
11. Google Business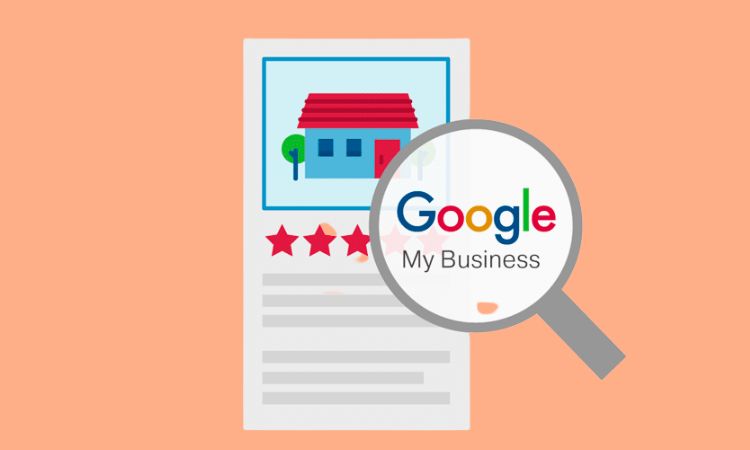 Google Business isn't a website. Instead, it's a free resource that helps you to sell a preowned bicycle online. Simply upload photos and descriptions, the location of the bicycle, asking price and await customers. This is a slower way, but it does pay well because you can await the customer who's willing to pay your price.
Wrap Up
Try any of these best ways to sell a pre-owned bicycle online. However, before selling, make sure that it's in the best condition and can easily attract buyers. Nobody wants to spend on repairs.