A lot of us often wonder how we could get free food. This normally happens when we're short of money or even jobless. Furthermore, the rising cost of food eats heavily into our household budget every month. Sometimes, feeding hungry mouths at home seems almost impossible.
If you're facing such situations often or even sometimes, I suggest that you find out a food pantry near you. They give away free food that you can store at home and cook when necessary. In fact, there're countless food pantries and food banks, as well as soup kitchens, that operate across the USA.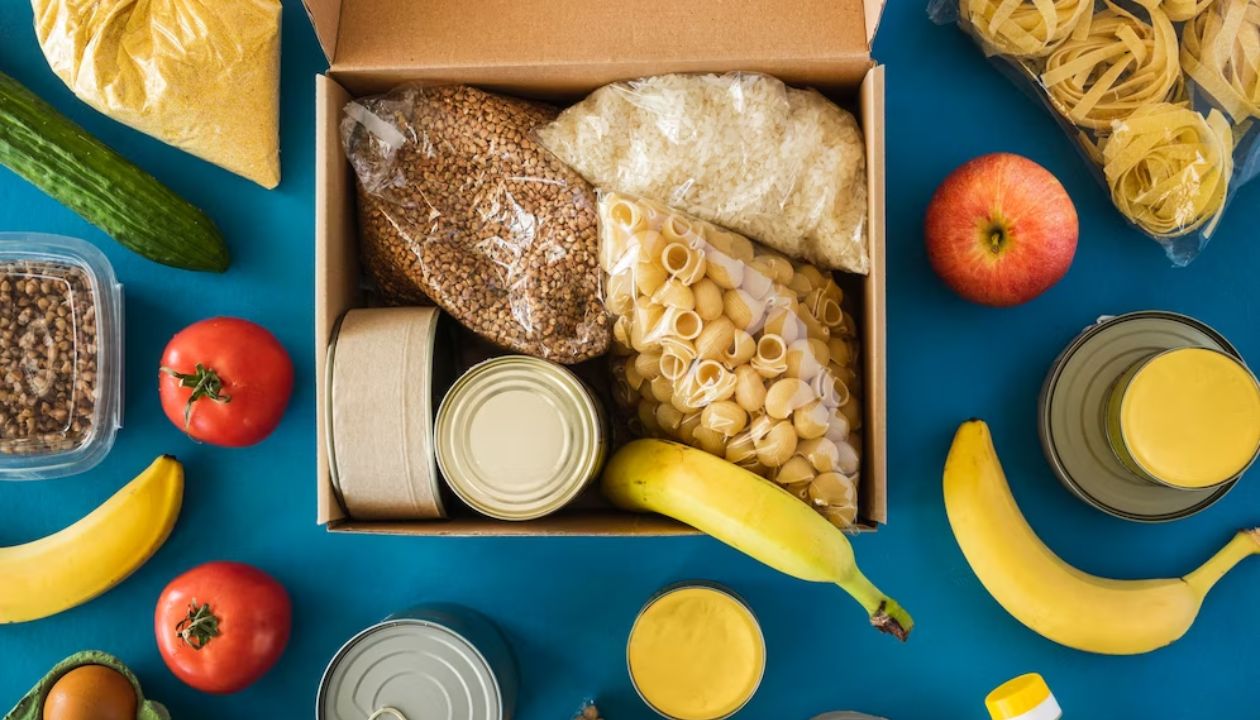 Difference Between Food Bank, Food Pantry & Soup Kitchen
Surely, some of you have heard about a food bank or food pantry and soup kitchen. But very often, we don't know the differences between these three. So, before I proceed to write about six food pantries near you, I will explain what these terms mean.
Food Bank
A food bank is a place where an organization receives food products and stores them. This food is later sent to food pantries for distribution to the needy or soup kitchens to prepare meals for those who need it.
A food bank also accepts donations from people and organizations in the form of cash or food items and other useful stuff. However, there're limits to the quantities of food donations they may receive since a specific food bank might not have adequate storage facilities.
Food Pantry
A food pantry is an extension or part of a food bank. The food pantry is an outlet where people can get free food. Some food pantries operate daily, while others are open on select days a week.
Usually, food pantries give away lots of food to last a household for a week or, sometimes, even a month. However, they limit the number of times you can get free food during a month. Usually, food pantries are operated by charities and large organizations in the US.
Soup Kitchen
The soup kitchen is a fairly old concept in the USA, and the idea originates in France. During the great depression and especially World War II, charities, religious organizations, and some municipal or state governments began operating kitchens where people could eat free. Some serve only basic soup and bread, while others have complete meals. Soup kitchens are open to all sorts of people without discrimination.
Why Are Food Banks, Food Pantries & Soup Kitchens Needed?
The US is a wealthy country and ranks as the No-1 global economy. Despite this position, there're an estimated 34 million to 42 million Americans who face starvation due to poverty. These figures include over nine million children.
This means some 2.50 per cent of the US population isn't able to buy food because they don't have money.
In such a situation, such persons have to depend on donations from individuals or organizations to prevent hunger. Food banks, food pantries and soup kitchens serve this purpose. They try and ensure that nobody in the US goes hungry.
Furthermore, food banks, food pantries and soup kitchens can also serve the public at times of emergencies or disasters, if needed. Hence, these three are extremely important to the USA.
6 Food Pantries Near Me
Since we're now aware of why food banks, food pantries and soup kitchens exist, let's take a look at six food pantries where you can get free food. Usually, food pantries don't ask any questions when you as for food. They don't discriminate. In some cases, they might ask you for some form of identification proof, but that's usually done to direct you to the right food pantry when necessary.
As I mentioned earlier, there are some limits on how much food you can get every week from a food pantry. Usually, you're allowed one visit per week since the food pantry will give you enough stocks to last for that period. Some give away food stocks to last a month.
Now, here're the six food pantries that you could find in your area or nearby.
1. Feeding America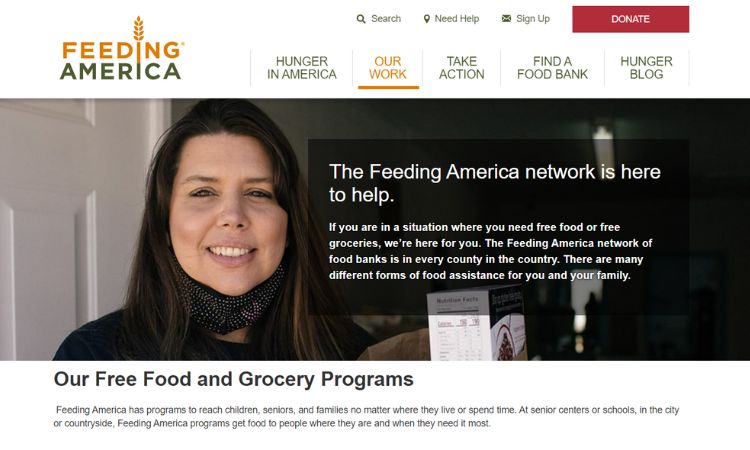 Feeding America is the largest hunger relief organization in the US. They have over 200 food banks that supply food products for free to thousands of food pantries. Feeding America also has mobile pantries where you can drive through and get free food. Search for food pantries in your area through their website.
2. SNAP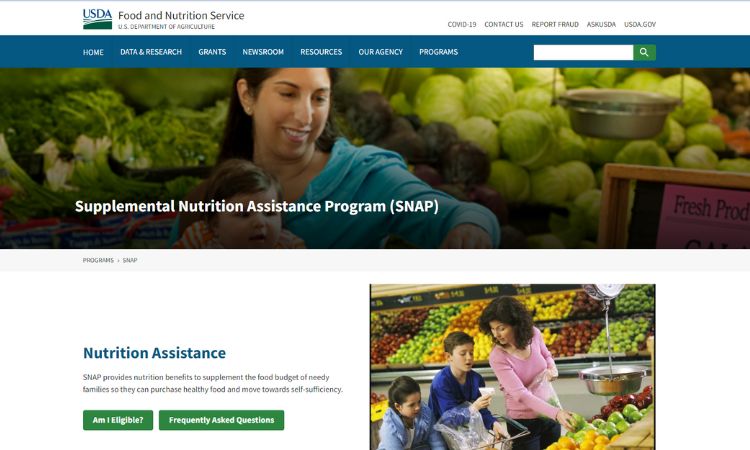 SNAP stands for Supplemental Nutritional Assistance Program, an initiative by the US government to feed the hungry. Some 10 million households in the US use the SNAP program to get free food. Register on the SNAP program website for your state.
Upon successful application, you will get a card that allows you to get free food from food banks, grocery shops or even online stores such as Walmart and Amazon. Earlier, the program was known as 'food stamp' or 'meal stamp'. You can get a SNAP card as a single or household.
3. CSFP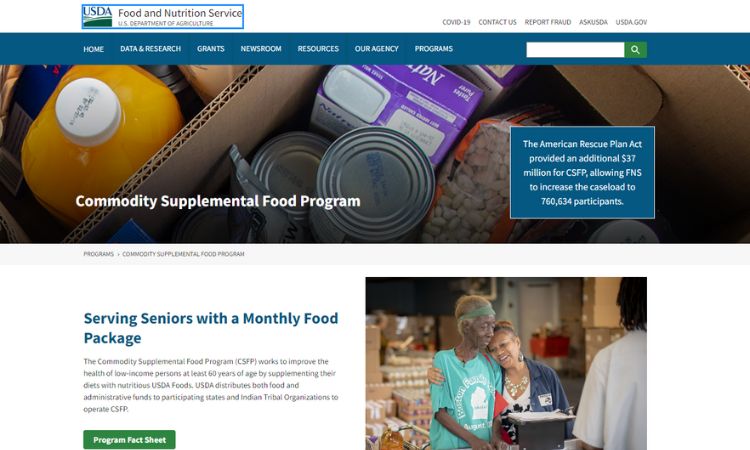 The Commodity Supplemental Food Program, or CSFP, targets the nearly 5.2 million seniors who face hunger in the USA. In addition to free food from grocery stores, superstores and food banks, the CSFP also provides other benefits such as cheap medicine and healthcare to seniors living below the Federal poverty line. You can easily find a list of food panties that provide free food under the CSFP to seniors from their website.
4. No Kid Hungry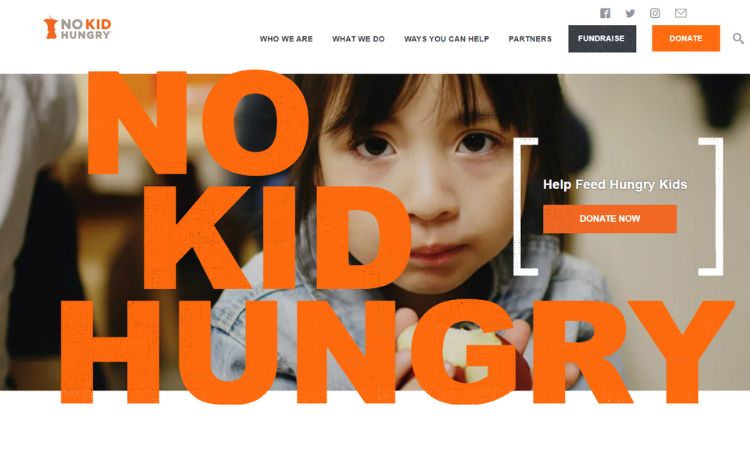 As the name suggests, No Kid Hungry aims to feed the hungry, especially those living below the Federal poverty line, across the USA. They operate several food programs at schools and through other independent organizations. One of these includes food pantries in your area.
Check their website to find the food pantry where you can easily visit and get free food. You can also find school meal programs and other free food initiatives on this website.
5. The Salvation Army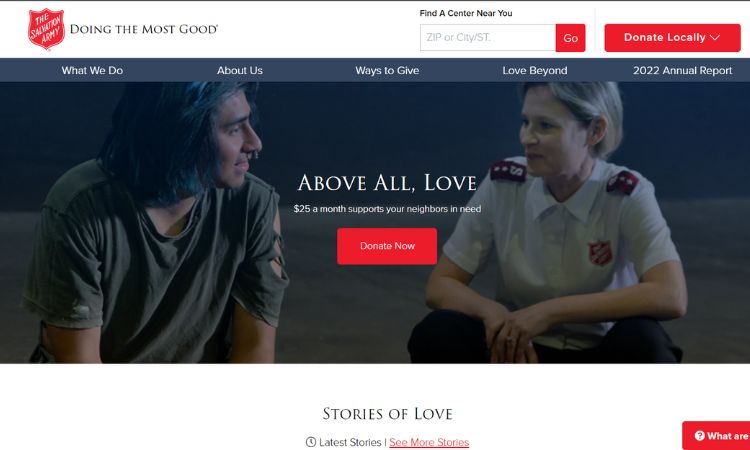 The Salvation Army is a spiritual organization and charity. They operate food pantries in the USA and also have free meal programs for everyone, from kids to senior citizens. You can check their website for free food near you. Simply key in the ZIP code of your area, and the website will display where you can get free food and food pantries.
6. Food Rescue USA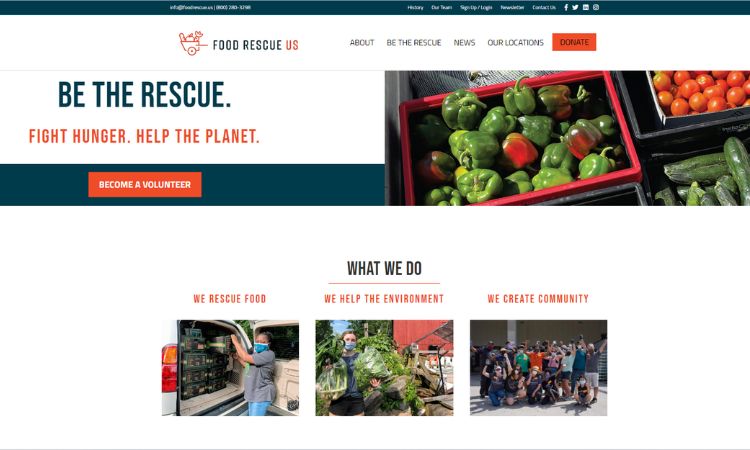 Food Rescue USA is a non-profit that operates food pantries in most states in the USA and the national capital region. Search their website for a list of food banks and food pantries in your state and area. They have comprehensive programs for food distribution to the needy. If you wish, work as a volunteer at Food Rescue USA too.
Wrap Up
You can easily find free food at any of these food pantries nearby. You could also join the Federal programs to avail free food and other benefits. Actually, most food pantries are seeing an increasing demand for free food after the Covid-19 pandemic as households struggle with the higher costs of living and unemployment.
It is not necessary to be a person living below the poverty line to qualify for free food from food pantries. In fact, anyone in the US can avail of free food. The free food is usually donated by companies and superstores as well as individuals.