Shifting to a new home or office is quite a heavy task. It involves carefully packing and carrying all sorts of furniture to the new location. Of course, there're relocation companies that take away this load off our heads, leaving us free to do other tasks.
However, thousands of Americans prefer to sell or leave their furniture while relocating to a new place or house. That's because lugging the furniture along is a cumbersome task, as I mentioned earlier.
Fortunately, it's quite affordable to sell old furniture and buy new ones nearby at very affordable prices. That's because there're 11 places where you can actually get discount furniture near you.
Finding these discount furniture stores isn't difficult. They exist in almost every city in the USA. And nowadays, we have online options too.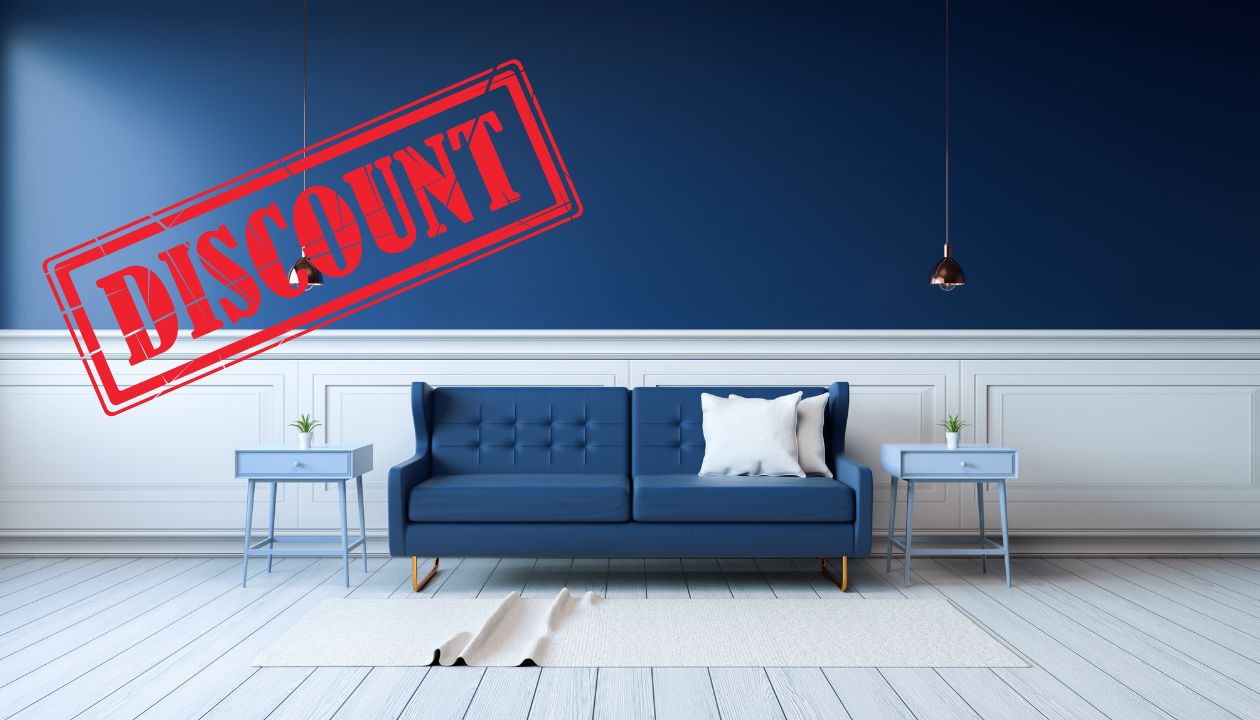 Best Ways to Find Discount Furniture
Before I proceed to tell you about these 11 best discount furniture stores near you, here're two simple ways to actually find such stuff. Many people use these two ways.
Look for Seasonal Sales
Lots of Americans actually postpone buying new furniture and await annual or seasonal sales of their favourite stores and brands. This gives them enough time to save some money for the new furniture and decide what exactly they would like. It allows them to budget their money for the new furniture too.
Craigslist
The other way people find cheap furniture is from Craigslist. That's because Craigslist contains lists of countless stuff for sale across America. They have a special section for used furniture too. Some Americans look for such furniture at the destination they'll relocate to.
Also Read: Best Places to Buy Cheap Furniture
11 Best Discount Furniture Stores Nearby
Considering you don't wish to use the two options above, let's look at the curated list of 11 best discount furniture stores nearby. This list also contains online sellers since you can find some really good bargains there, in addition to free home delivery and installation, where needed.
1. Amazon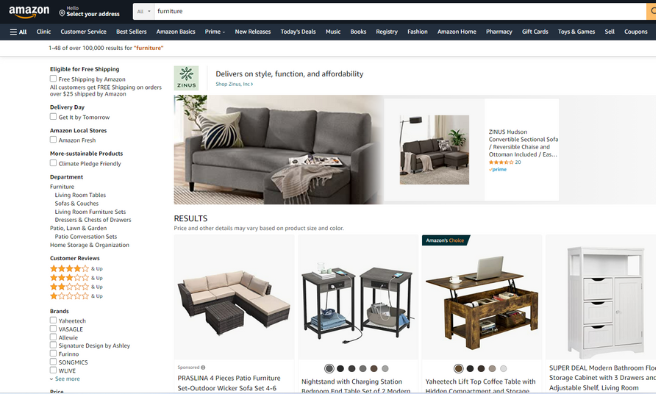 So far, Amazon has been my online store of choice when it comes to buying cheap furniture or rather discounted ones. Amazon stocks all sorts of furniture made in the USA as well as countries in South America and Asia. For example, you can find Do-it-Yourself (DIY) kits to assemble everything from shelves to tables and racks on Amazon. Additionally, they also sell furniture to suit all budgets.
Also Read: 10 Best Ways to Find Discounts & Deals on Amazon
2. Home Depot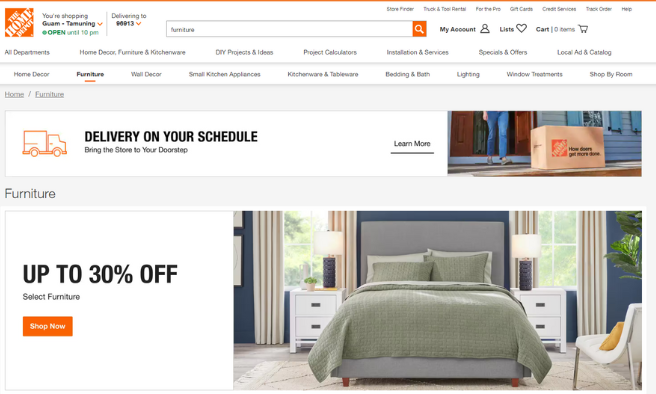 One of the best features of Home Depot is they sell furniture suited for every budget. Meaning you can easily fit in all the furniture you wish to buy within your budget. And Home Depot is very generous in providing discounts if your shopping list is quite large. Almost everything you buy from Home Depot also comes with a warranty. Home Depot has over 2,300 stores and close to half a million associates across the USA.
3. Ikea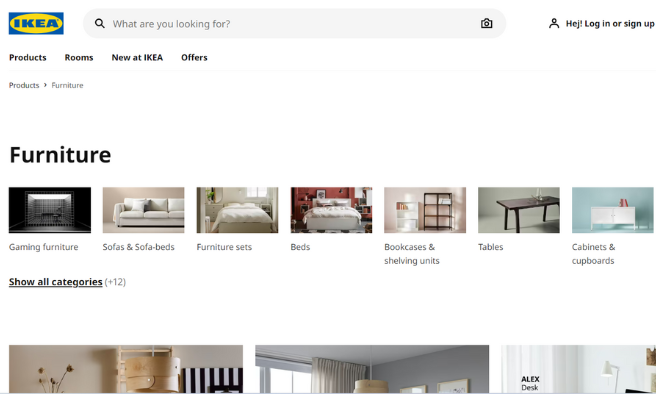 Ikea, one of the best international shopping sites, the brainchild of Ingvar Kamprad, the Swedish entrepreneur, is a global chain of furniture stores that also has some 52 outlets in the US, spread over an equal number of cities.
The founder's dream is to provide superb quality furniture with amazing designs at very affordable rates to people worldwide. And Ikea is fulfilling its founder's dream in every way by offering elegant yet attractively priced furniture.
4. Walmart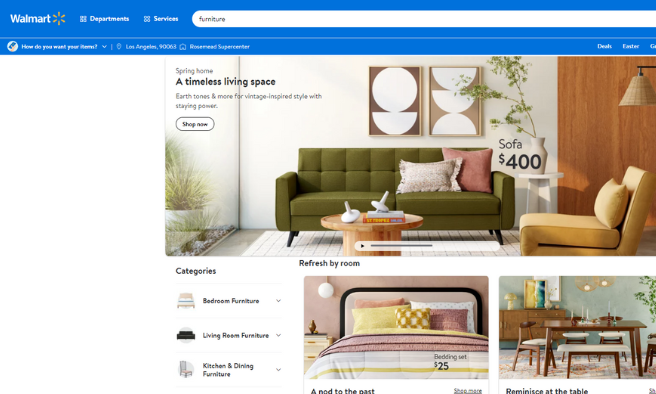 As of February 2023, Walmart has some 4,648 superstores across America. In fact, you will find a Walmart almost everywhere in the USA and even in some foreign countries. For decades, Walmart has sold cheap and high-quality furniture around the year. They also have sales during the year when you can buy some discounted stuff. You can get all sorts of furniture at Walmart to suit your budget.
5. Sears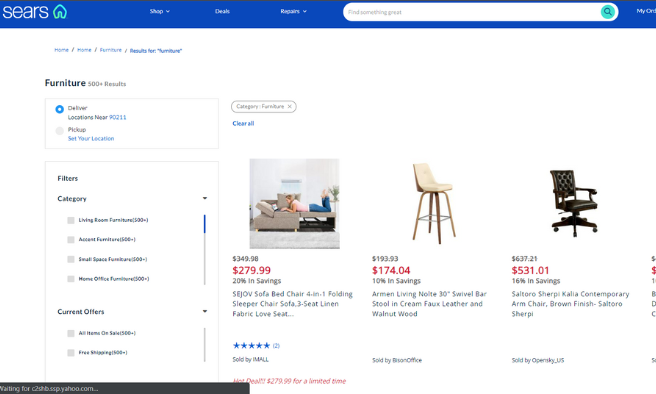 Though the number of Sears superstores is dropping down in the USA, they do offer a lot of furniture at very affordable prices. You might not find the entire range of furniture at a Sears superstore, but you can always visit their website to buy the stuff you want.
Look for their seasonal discounts and sales since you could find some real bargains at such times. Sears furniture is strong and durable, made with high-quality material.
6. Kohl's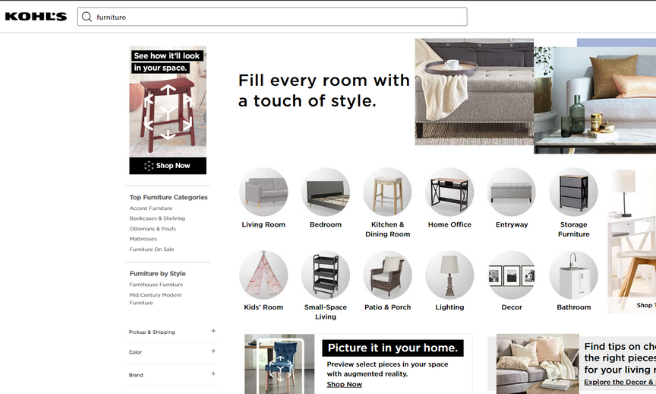 Almost every superstore of Kohl's sells furniture. Of course, the type of furniture might vary. At some places, you might find the entire range, while at other stores, you could find only kid's furniture or furnishings. However, you can buy all the furniture you need from Kohl's through their online stores. You can place orders in advance to benefit from their sales and discounts, where available.
7. Target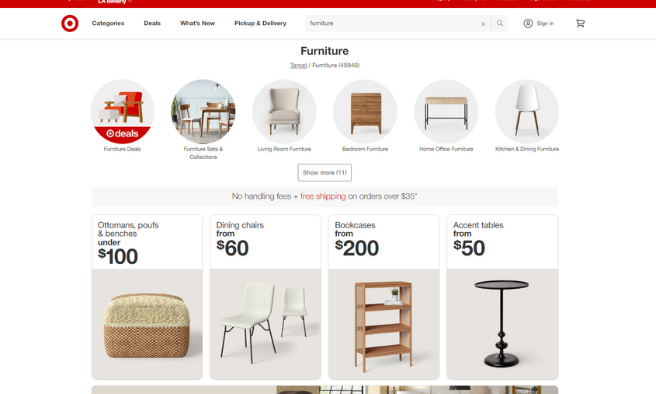 Not to be missed in any case are discounts on furniture at Target stores across the USA. Target, as you would know, is one of the large superstore chains in this country. In fact, a lot of people buy their first furniture from Target because of its affordability.
However, similar to all superstores, you might not find all the furniture you want under one roof. Therefore, look around at various stores till your list is fulfilled.
8. Macy's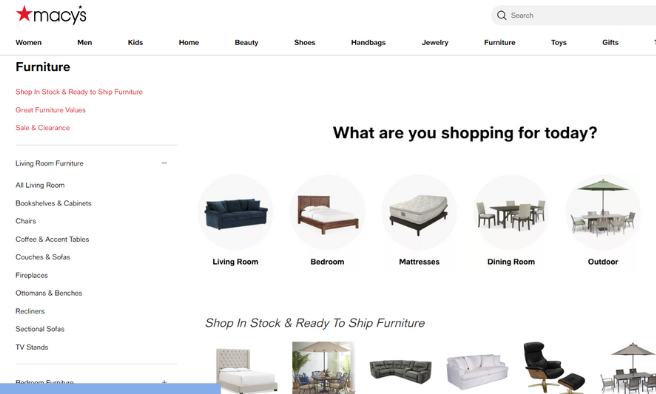 Macy's by no means can be called a cheap or economical furniture store in the USA. However, Macy's sells its superior quality furniture at very affordable and reasonable rates. A lot of Americans love furniture from Macy's because of its elegance and durability. Macy's also has seasonal sales during which you can find really good discounts on furniture.
9. Bed, Bath & Beyond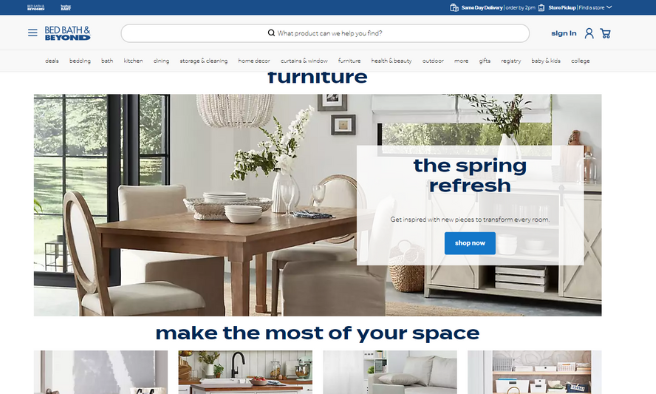 Bed Bath & Beyond (BBB) is a very popular place to buy superb quality furniture that looks superb and provides full value for money. You can check their website and find the furniture items at a discount. You can find the whole range of furniture at BBB, including beds and sofas, small to large chairs and furniture for persons with special needs.
10. Etsy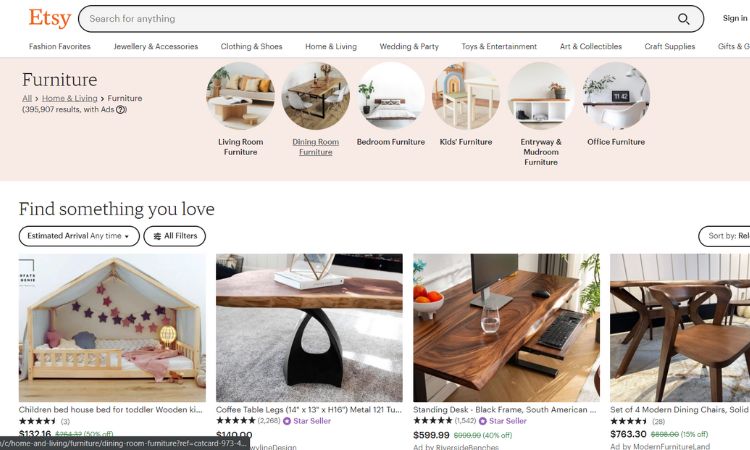 Etsy has several marketplaces where you can find a craftsperson to create furniture according to your specs. Additionally, local craftsmen also showcase their furniture for sale on Etsy. These are usually unique pieces of furniture. Additionally, persons selling antique furniture also have marketplaces on Etsy, which widens your options and allows you to choose stuff according to your budget.
11. Shopify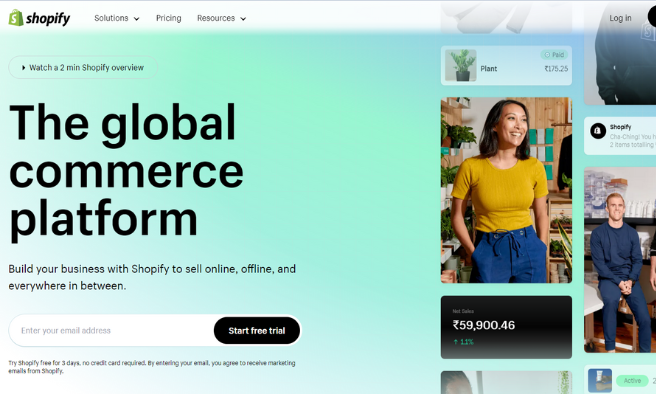 If you're serious about buying furniture only, try various marketplaces on Shopify. You can find everything from used furniture to new local and imported ones that can easily fit into your budget. There're lots of sellers on Shopify who will also craft the type of furniture you want.
Wrap Up
Buying furniture for a home or office, or any other location needn't be expensive. You only need to look for places where the best discounts are available. Also, look for places that offer free shipping and free installation where needed because that can help save lots of cash too.