The cost of food is rising worldwide almost by the day. Severe weather conditions caused by global warming play havoc on agriculture while destroying food crops and orchards.
Frequent epidemics, including Swine Flu and Bird Flu, among others, affect the livestock and poultry industries sending prices upwards.
If you're the one shopping for groceries or dining out frequently, I'm sure you'll observe that prices rise by a few Cents every month or, sometimes, every week.
So how much money do we actually spend on food every year? And are there ways to save money on food without compromising our health and dietary habits in 2023?
Stay tuned because this article deals exactly with this very crucial subject that touches the lives of everyone- from the poorest to a billionaire.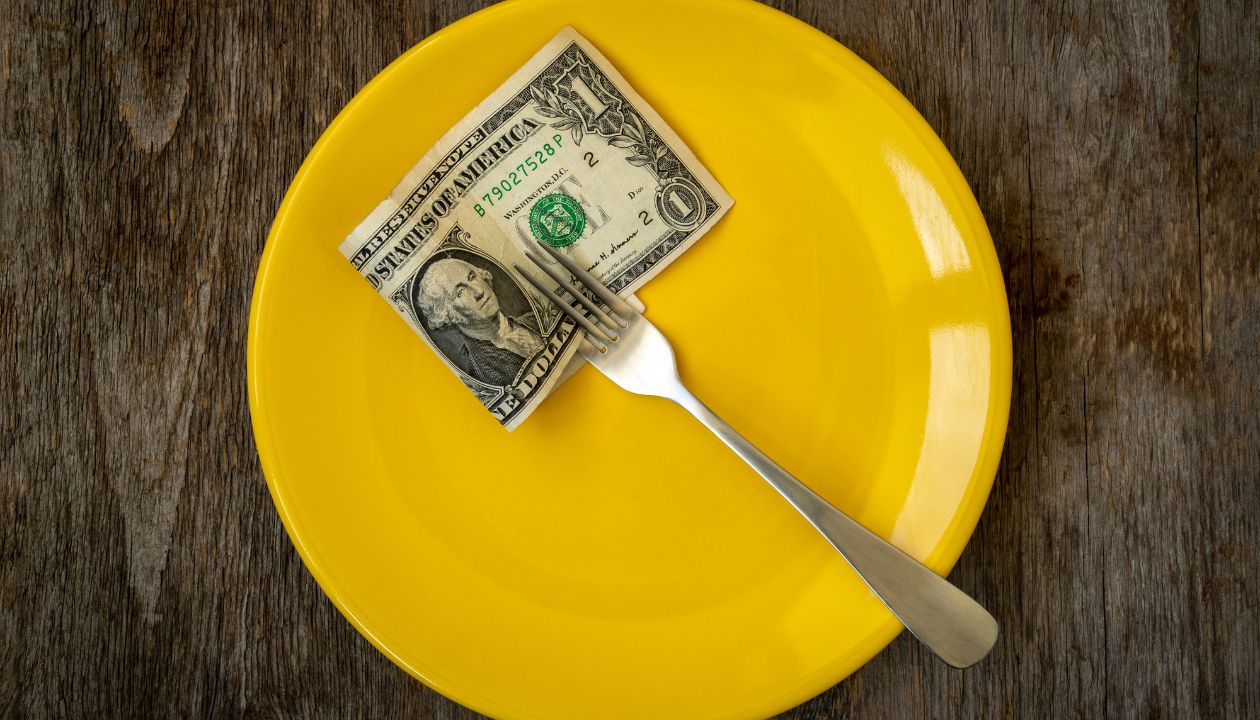 Median Annual Spend on Food
Let's start by finding out how much people actually spend on food every year. The obvious answer to this question is: It depends on your location.
For example, Americans spend between six percent and nine percent of their annual income on food in the form of groceries and restaurant meals, as well as non-alcoholic drinks.
Expenses are higher and can cross the 10 percent mark if you're living in any of the large cities of the US.
Millennials in America spend as much as 20 percent of their annual income on food. That's because they prefer dining at restaurants due to their busy work schedules.
In stark contrast, Europeans spend a median of 6.6 percent of their annual income on food and non-alcoholic beverages.
There're only 10 countries in the world where people spend less than 10 percent of their income on food, finds a study by the World Economic Forum. However, this WEF report could be incorrect.
Because studies reveal that Indians spend an average of nine percent of their annual income on food. Chinese spend a whopping 33.3 percent or one-third of their earnings on eating.
In Pakistan, the cost of food stands over 45 percent of the median income of an average citizen.
The cost of food rises for persons afflicted with chronic medical conditions such as diabetes, high cholesterol levels, and certain kinds of other illnesses. That's because they require special diets.
Table of Contents
10 Best Ways to Save Money on Food
The above facts and figures from various reliable sources clearly indicate that expenses on food take away some portion, if not a large slice of our annual income, regardless of the location.
Regardless of whether your expenses on food are low or high, it's always possible to save money on food without compromising both your health as well as lifestyle and dietary habits.
Here're the topmost ways to save money on food.
1. Order Takeaways at Restaurants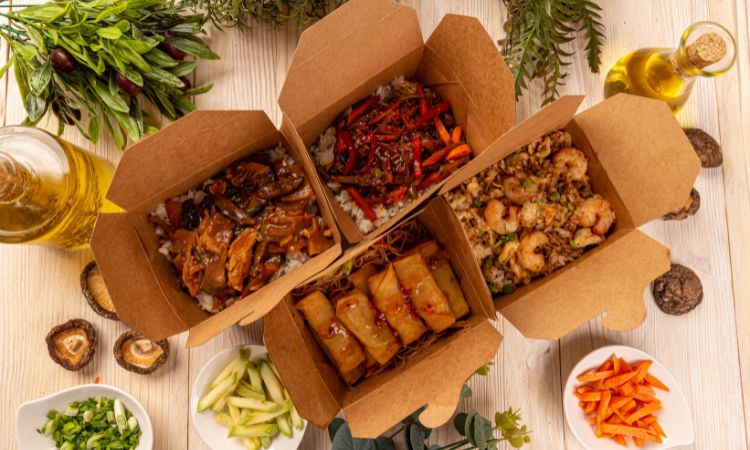 Dining at restaurants costs a lot. And often, we waste food at restaurants. In the US alone, wastage by diners at restaurants accounts for 15 percent of the staggering $165 billion in total food wasted every year.
This works out to nearly $25 billion worth of perfectly edible cooked food landing in trashcans each year.
You could save money on food by ordering takeaways at restaurants if you're a frequent diner. That's because it's possible to refrigerate any leftovers and consume them later to prevent wastage.
Generally, people waste food at restaurants for reasons including not liking what they order, over-ordering, large portions that make it difficult to consume everything that's served, and, sadly, due to habit.
This wastage is easily preventable if you order what you really like as a takeaway.
2. Proper Storage of Raw & Cooked Food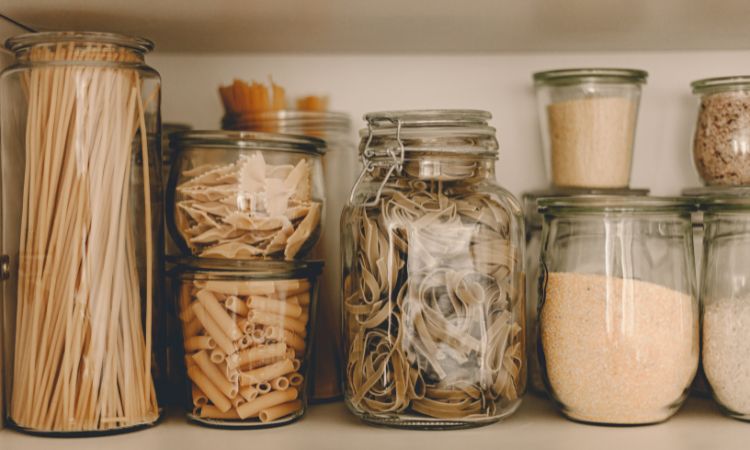 About 35 percent of raw and cooked food in the world goes waste every year, finds Food and Agriculture Organization (FAO), a body that functions under United Nations.
This volume can feed all malnourished and hungry people in the world and yet record a surplus.
Without exception, almost the entire volume of this food ends up in trashcans and landfills for one reason: improper storage by food producers, food processing firms, logistics providers, and consumers.
As consumers, we can effectively squelch this wanton waste by storing raw and cooked food properly at home.
This means consuming what we buy before expiry and cooking smaller quantities to ensure there're no leftovers. This is something that every consumer can easily do at home.
Consuming food before it spoils can chip away a considerable amount of the money we spend on food. Additionally, there're indirect savings too, such as lesser electricity for powering a fridge.
3. Start Composting Food Waste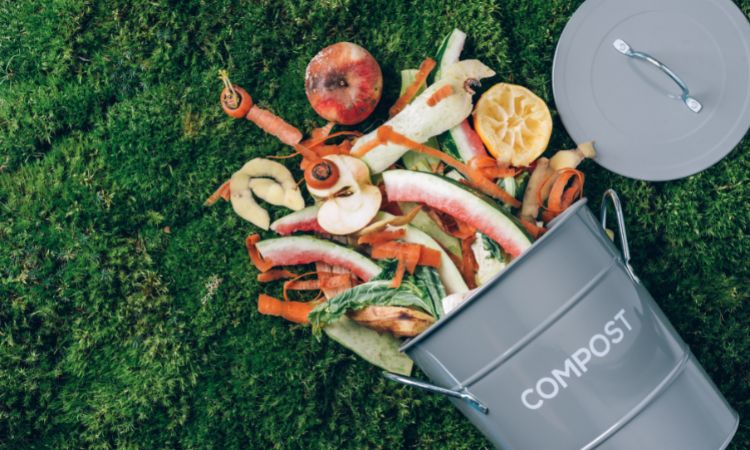 While still on the topic of preventing food wastage, here's one more indirect way to save money on food. Start composting all raw and cooked food that would otherwise end in the trashcan.
You can also add fruit and vegetable trimmings, meat and poultry scrap, eggshells, and other waste to this.
The median price of a 5kg bag of high-quality compost fertilizer ranges between $3.50 and $6.50.
The price can vary according to your locality and the composition of the fertilizer you make from wasted food. The cost of setting up a superb composter is around $20, and this is a one-off expense.
If we consider that an average American household wastes 30 percent to 40 percent of raw and cooked food daily, the volume of compost you can produce will be very high.
You can use the money from selling compost made of wasted food to pay grocery bills. That way, you're not only preventing food wastage but also making food pay for itself directly.
4. Shopping Grocery Online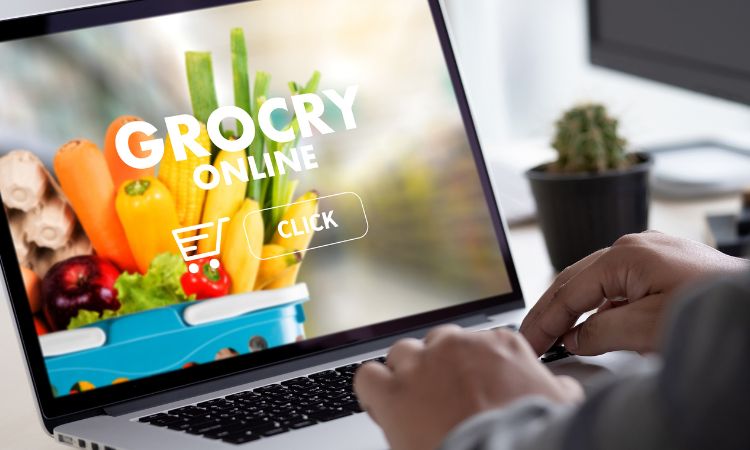 The Internet often makes it possible for us to find groceries and food products at prices from online retailers that are lower than brick-and-mortar stores.
And usually, online grocery stores offer free home delivery too. In fact, we can select the delivery timings as well as location, such as home or office, according to our convenience.
And sometimes, it's also possible to order groceries and foodstuff from stores online and fetch them while you're commuting between home and workplace, if convenient.
For example, America's largest chain of superstores, Walmart, offers this facility.
In fact, there're several ways to save on groceries online. Here're some best ways to get groceries cheap and save on delivery.
The other way to save on groceries online is to look for deals of the day that feature on the websites of large superstores.
Generally, all large superstores have several deals of the day for groceries as well as other food items such as meat, fish, and poultry products as well as processed, canned foodstuff.
Also Read:
5. Use Discount Coupons & Codes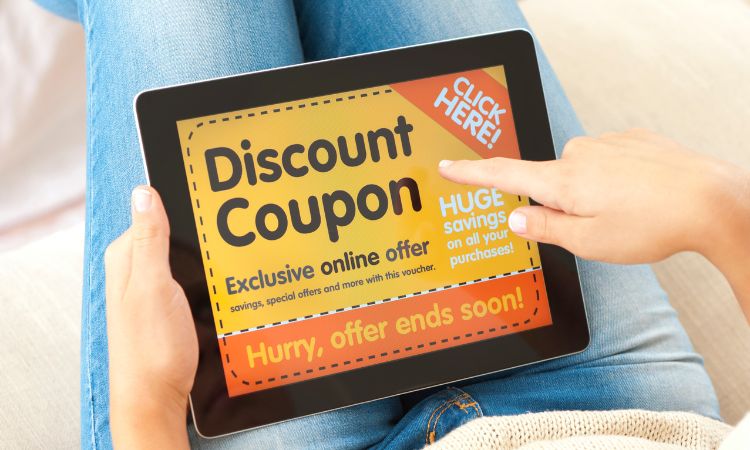 Millions of people around the world, including the US, miss out on saving considerable amounts of money.
That's because they're unaware of discount coupons and codes that are available for shopping groceries online. Or they're simply reluctant to use them.
Popular couponing website such as Groupon, among others, offers amazing discount codes and coupons for buying grocery and other products both offline and online.
Or you can use Ibotta.com, which's available as a website and app. It offers you instant discount coupons and cashbacks when you shop for groceries online.
Though these discounts and cashback might not sound very significant when you start, they'll add up to considerable savings over a period of time, such as a year.
Using coupons and discount codes is indeed one of the best ways to save money on food. The flip side, however, is that discounts might not always be available on your favorite brands.
6. Paid Online Surveys and Other Tasks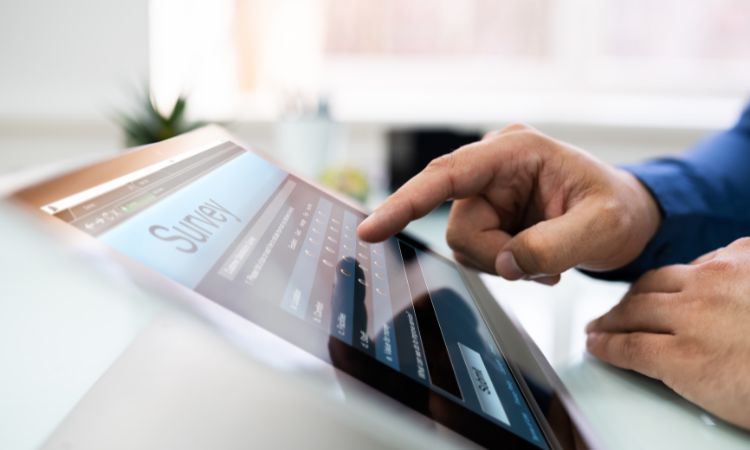 Maybe you're unaware of paid online surveys and other tasks available from very respectable market research companies such as Swagbucks and InboxDollars, among others.
Completing online surveys, playing video games, and watching ads on the websites of these market research companies is very simple. You could perform these tasks during your spare time or while commuting. They operate as websites and apps.
Usually, most market research companies compensate for your effort in completing paid online surveys with shopping vouchers and coupons. The minimum payout starts from $5 to $10, depending on the market research company.
This means you can get a free shopping coupon worth the amount by spending some time doing these tasks.
Shopping coupons and vouchers you'll get as a reward are usually from large online stores, including Walmart, Target, and Amazon.
They're also useful to pay fully or partly for grocery and food products you order from these stores and slice a few Dollars off your monthly expenses on food.
Also read: Best Paid Online Survey Sites Paying Worldwide
7. Get Free Samples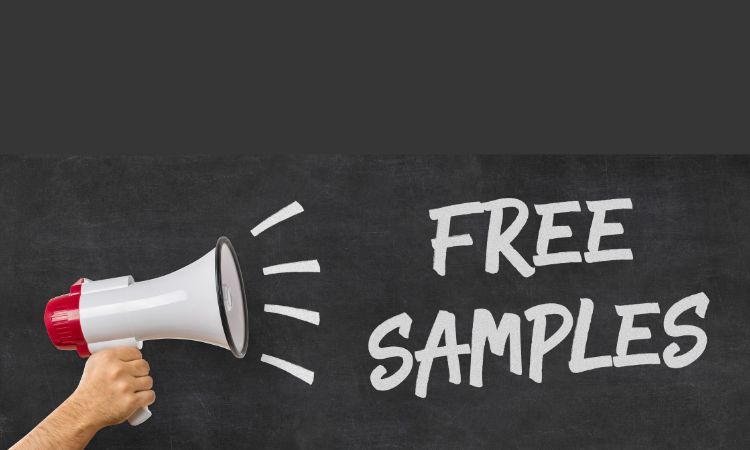 Yet another amazing way to save money on food is by getting free samples. Actually, free samples of almost everything, including food products, are available from quite a few websites.
All you need to do is register as a reviewer on these websites to start getting free samples by mail at your doorstep.
Very often, known brands, as well as new companies, will send sample packs or even full-sized packages of their raw, processed, or ready-to-eat food products for you to taste and review.
Some also send a whole sample box that contains different products, including foodstuff packages.
Though free sample boxes can reduce a small amount of your expenses on food. But you'll have to use products that you may have never heard about or tried earlier. At the same time, using these food samples is fun and provides a change in our routines.
8. Buy Bulk & Share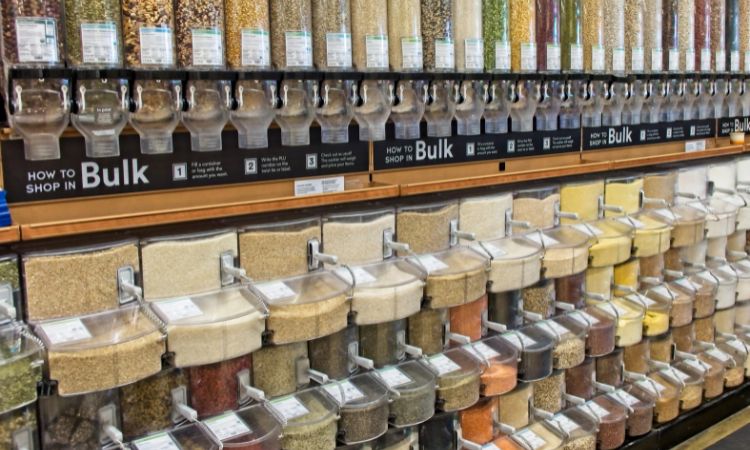 Amazon, Walmart, food manufacturers, and processors provide hefty discounts when you buy in bulk.
Amazon offers the facility to businesses only. Walmart says it doesn't offer more discounts because bulk buyers get very low prices, sometimes as much as 50 percent lower than retail rates.
Nowadays, several manufacturers and food producers also sell directly to consumers to get a better price, though it works cheaper for you. Then we have websites that claim to offer wholesale prices even for retail purchases.
Buying bulk is fine because it works out much cheaper. You can easily save money on food if you combine resources with colleagues, neighbors, relatives, and friends to each take a share of the bulk purchases.
9. Grow & Sell your Own Vegetables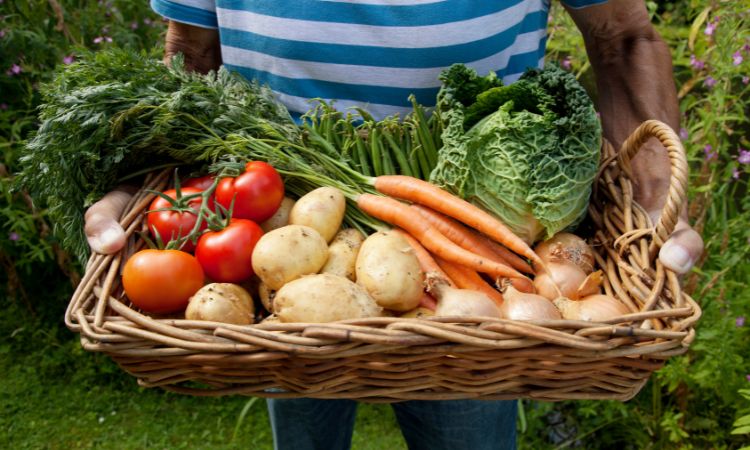 For those having own garden that's a bit larger in area, it's possible to grow and sell your own vegetables. This helps you save money on food in two ways.
Firstly, you could consume fresh produce from your own garden. And secondly, make some money by selling these vegetables to pay grocery bills.
In fact, lots of people in the US and elsewhere in the world grow vegetables in their gardens and also in a greenhouse as a side gig. Organic vegetables fetch the highest prices and find ready customers.
If you can grow organic vegetables, local shops will also show interest in selling them because of the high demand.
But before venturing to grow vegetables, you'll need some expertise or knowledge about creating a kitchen garden. Such knowledge and even advanced tutorials are easily available online. There're also books that are useful to learn how to grow veggies at home.
Also Read: Ways to Make Money from Your Garden
10. Stick to Seasonal Produce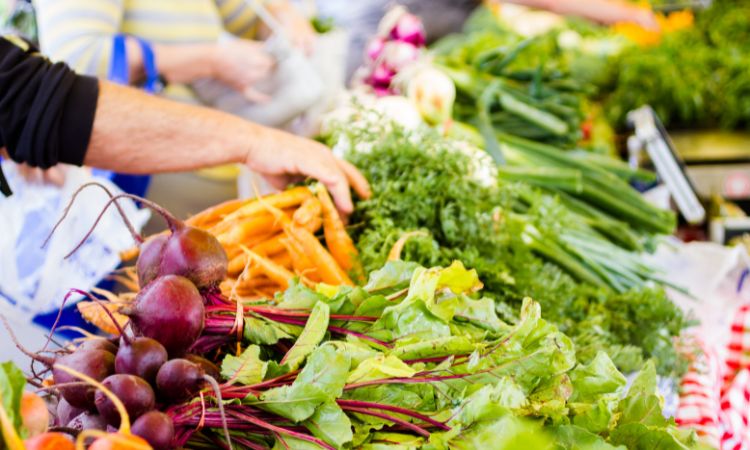 Food engineering and climate control systems make it possible for agriculturists and others to grow all kinds of fruits and vegetables around the year, regardless of the season.
However, such fruits and vegetables tend to be expensive because people needn't wait for the season to enjoy something.
Instead, buy only fruits and vegetables that are in season. There's also the science behind consuming stuff that grows in a specific season.
That's because such fruits and vegetables benefit your health immensely. In fact, consuming off-season produce can harm your health silently.
It's possible to buy excellent and fresh farm produce at lower prices at farmer's markets and weekly countryside marketplaces. These are also good for your health. Since they're fresh from the farm, these fruits and vegetables will last longer in your fridge too.
In Conclusion
The above ten ways to save money on food can help almost anyone located anywhere in the world. Because we all need food and spend a lot of money. Utilizing the above ten ideas above will not only help save your money but will also protect the environment and earn you a side income.
FAQ
How much should one person spend on groceries?
The amount one should spend on groceries depends on their individual budget and lifestyle. Generally, it is recommended to allocate 10-20% of your monthly income for food and groceries. However, if you are trying to save money or have a limited budget, it is possible to spend less by making smart shopping decisions and sticking to a grocery list.
How much should I be spending on food a week?
It depends on your budget and lifestyle. Generally, the USDA recommends spending between $84-$290 per week for an individual depending on age and gender. It's important to consider food costs when creating a budget and to shop with a plan in mind. If you're looking to reduce your spending, consider buying in bulk or planning meals ahead of time.
How to reduce grocery bills in 2023?
To reduce your grocery bill in 2023, start by making a budget and sticking to it. Try to buy items in bulk when possible and look for coupons or discounts. Additionally, try to shop at stores with the lowest prices and avoid pre-packaged convenience foods. Finally, make sure to plan meals ahead of time so you only buy what you need.
How to save money on food while staying at hotels?
One way to save money on food while staying at hotels is to look for hotel deals that include meals. Many hotels offer discounts or packages that include breakfast and other meals. Additionally, you can research local restaurants and cafes for good deals on food. Finally, you can also bring snacks from home to help keep your costs down.