Can you really make money with paid online survey jobs? What're the pros and cons of online paid survey jobs? Are they worth it? And how much money can I make?
These were some of the questions I would ask before doing online paid surveys. Over the years, I have made quite some money from online paid surveys. At the same time, I have also come to know about the pros and cons of online survey jobs.
If you're interested in doing online surveys and making some money quickly, continue reading.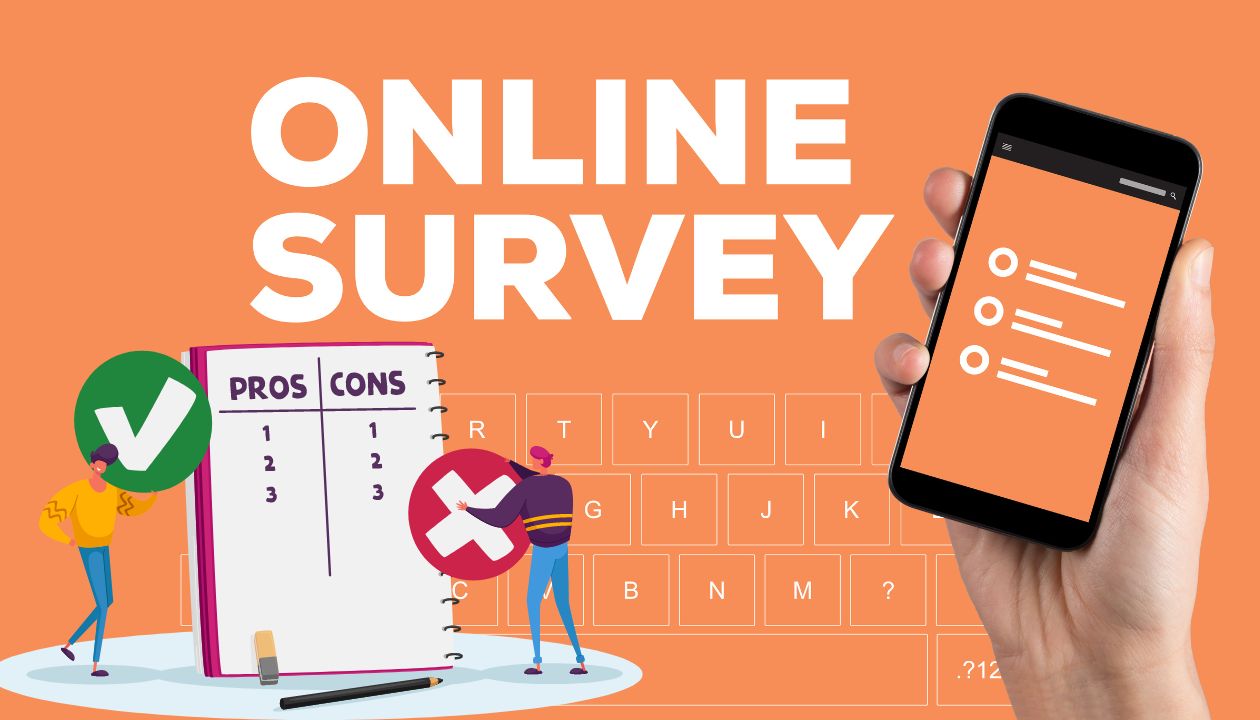 Table of Contents
What are Online Paid Survey Jobs?
To understand the pros and cons better, I will explain what online paid survey jobs're and why they give us a chance to make some money.
Small and large companies, charities, banks and financial institutions, airlines and travel companies, news channels, and lots of other organizations want to provide us with better services. Hence, they require feedback from people like you and me.
These organizations hire market research firms to get such feedback. And the market research firm puts these surveys online and allows its members to respond.
For every survey you complete successfully, the online survey company rewards you with a few points. These points are redeemable for cash or free shopping vouchers and coupons on famous online and offline stores including Amazon and Walmart, among others.
Now let's check out the six pros and an equal number of cons about online paid survey jobs.
Let's start with the cons first so that you can compare them with the pros later.
Cons of Paid Online Survey Jobs
There are six main cons of paid online survey jobs. These are common to almost every company, though the nature may vary.
Online Surveys are Area Specific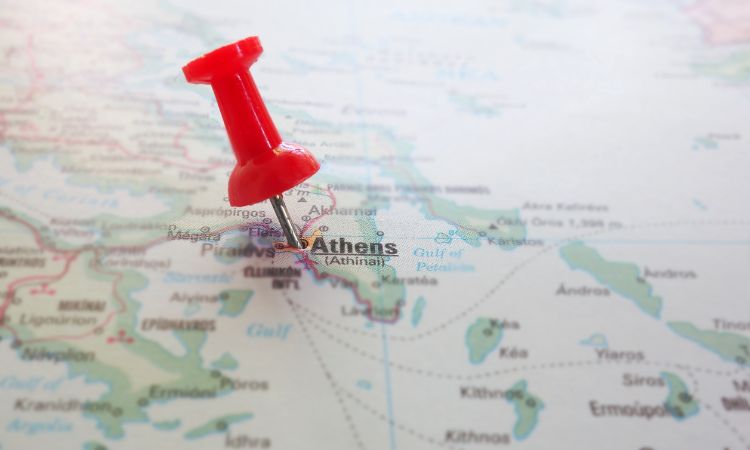 The biggest cons or drawback of online surveys in America and elsewhere is that they're available according to your location only. For example, you can't take an online survey for residents of Colorado if you're living in Wyoming.
That's because the organization usually targets a specific region or area for consumer feedback. I strongly advise against faking your location since you might lose the account.
You might be wondering if it's okay to fake your location. I wouldn't recommend that because you'll be disqualified from the survey, and possibly your account would be suspended by the online survey company. This means you'll lose all the money you've made so far with online surveys.
Online Surveys Pay Less
This is something extremely important. You just won't get rich by completing paid surveys online. That's because it takes a lot of time and effort to complete surveys, play online games, write reviews, and make enough points to get a mere $5 payout.
Even if you join half a dozen online survey companies, there's no chance you'll make anything more than $30 to $50 per month in any case.
No Daily Surveys
Even if you join half a dozen online survey companies or communities, there're few chances you'll come across paid surveys daily. In fact, you can expect one or, at best two online paid surveys a week from any company.
However, most online paid survey companies have apps where you can complete very short surveys that fetch a point or two. Therefore, you'll also have to play games, write reviews, watch ads, and do other things to earn enough points for the payout.
Getting Bounced Midway
This is a very bad experience I've had with some online paid survey companies. They'll email you an online survey that takes 40 minutes to complete.
And after you've answered questions for 20 minutes, the screen will suddenly show that you don't qualify for the survey because they're "looking for slightly different people."
Mostly it happens in India. Why this happens, I'm not sure. But it's really frustrating after spending a lot of time completing an online survey only to get bounced midway.
Refer: 20 International Online Survey Websites
Your Personal Investment Matters
Most of us don't take into account our personal investment to do online surveys. Yes, we have to invest our time, effort, Internet and electric power as well as use a computer or smartphone.
If we calculate these factors, the rewards we get from online surveys will be negligible. In fact, we might end up spending more to chase those few points.
Account Suspension or Cancellation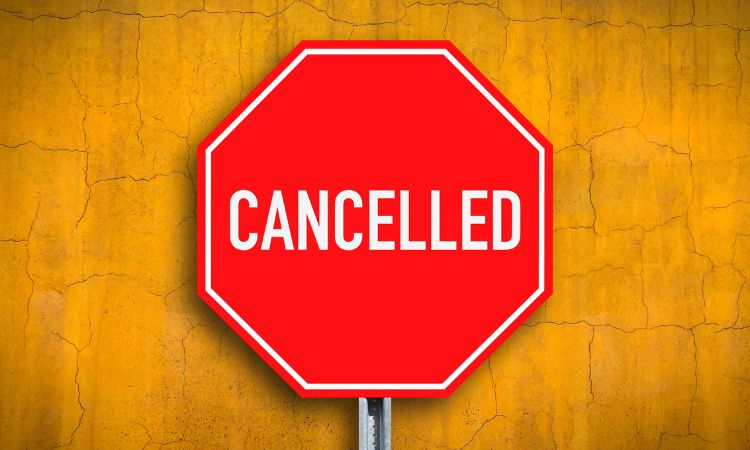 An online paid survey company can suspend or even cancel your account without telling you why. This isn't very common, but many users have found themselves unable to access their accounts for no known reason.
If this happens, you lose all the points and cannot get the rewards. Most online survey companies don't even look into complaints about suspended or locked accounts.
More Disadvantages of Online Paid Surveys
There're a couple of more cons too. Not every online paid survey company you find online is legit. Some are scams and will ask for personal information for identity theft.
The second is you'll open the floodgates to spam in your email box by joining an online paid survey company. And finally, you have to bear the cost of PayPal, Skrill, or other bank transfers to get your payout which can reduce your earnings.
Pros of Paid Online Surveys
Understandably, these cons might turn you away from doing online survey jobs and making some money. But fear not because they're not all that bad. There're several pros, too, that more or less balance the cons. Therefore, here're the six main pros of online paid survey jobs.
Best Pastime to Make Money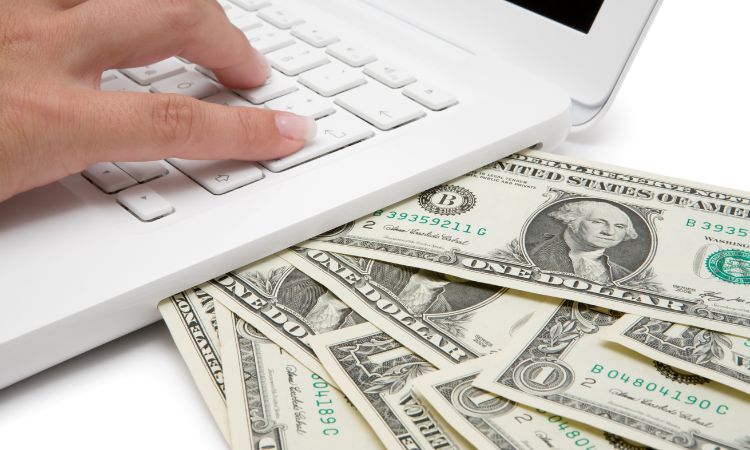 Online paid surveys are very good as a pastime since you can make some money instead of wasting time.
If you're commuting on mass transit or have ample spare time during the day, completing an online survey using mobile apps when available can help slice a few Dollars off your shopping bills.
As I mentioned earlier, the money isn't very significant. But since there's nothing much to do on a regular commute, the effort would prove worth the time.
Refer: Get Paid to Take Online Surveys with 21 Best Websites
Enter Sweepstakes to Earn More
Most online paid survey companies like Swagbucks and ySense hold regular sweepstakes for their survey community members. You can enter these sweepstakes using some of the points you've made.
Winners get a lot of prize points that can add up to a considerable amount, such as $25 or $30 for seeking payouts. Online paid survey companies have sweepstakes every week. This means you can wager some of your points and win attractive prizes too.
No Qualifications Necessary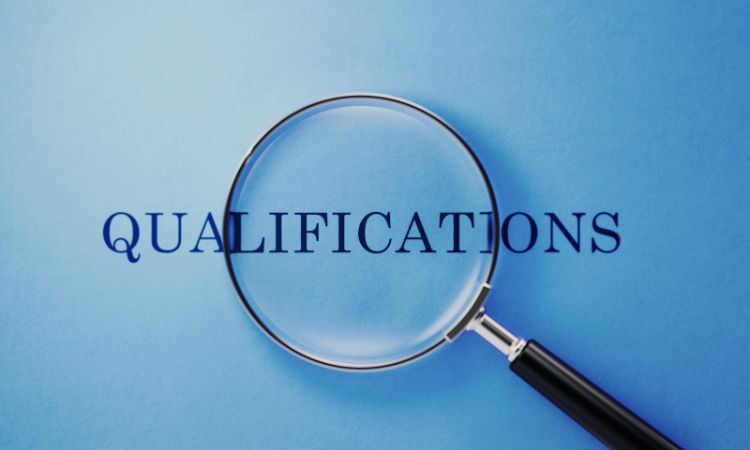 Almost anyone above the age of 12 can become a member of online paid survey communities by signing up with a market research company. However, the age limit may differ from one company to another.
At the same time, an online paid survey company doesn't ask you about educational qualifications. Hence, even a school dropout can take online survey jobs to make some money. However, basic knowledge about using computers and the Internet is necessary, as well as having a valid email ID.
Make Your Opinion Heard
If you're a real user of some product or service, online paid surveys present that wonderful opportunity to make your opinion or voice heard by the company. These surveys usually want to know customer satisfaction.
And when you give a genuine and honest opinion with these online paid surveys, you're actually helping an organization to create products or services that might suit your needs better.
Interesting Pastime
A lot of people may complain that online paid surveys tend to be monotonous and boring. I beg to differ. If you take the right survey on the topic you know, and for the proper location, an online paid survey can be an interesting pastime.
You'll learn something about rival brands and companies and advertising methods if you're watchful enough. And they also add to general knowledge in small ways.
Good Stressbusters
Online paid surveys are excellent stressbusters, as I found to my surprise. They take away my mind from unimportant things and help dispel unwanted thoughts. You'll also experience that online paid surveys take your attention and relieve stress almost magically.
This is also one of the main reasons I take online surveys, though I'm not desperate for the few dollars they pay. Try an online survey to see how effective they really are in relieving stress. I'm sure you'll enjoy them.
More Pros of Paid Online Surveys
You needn't limit yourself to one online paid survey company. There're countless such companies, so you can sign-up with as many as you want. That allows you to earn a little extra if you have the time and the online survey suits your location and likes.
Secondly, it's possible to get a payout whenever you reach the minimum points or amount necessary. Nowadays, you can invest as low as $5 using free apps if you wish to make that money from paid surveys work.
In Conclusion
As you can see, online paid surveys have equal cons and equal pros. Personally, I like doing online surveys for some of the reasons I mentioned earlier. You, too, can try one or two and decide if you would like to make money with online paid survey jobs.
FAQ
Are paid online surveys legit?
Yes, paid online surveys can be a legitimate way to make money. However, it's important to do your research and make sure you're signing up with a reputable survey site. Look for reviews from other users and read the terms of service carefully before signing up. Additionally, remember that surveys won't make you rich – they are more of a way to earn some extra pocket money.
What is the highest-paying survey app?
Survey Junkie is one of the highest-paying survey apps available. With Survey Junkie, you can earn points for taking surveys that you can redeem for cash or gift cards. You can also participate in focus groups and product testing to make even more money. It's free to sign up for and easy to use, so it's definitely worth a try!
How much do surveys pay?
The amount you can make from taking surveys varies greatly. Some survey companies pay as little as $0.50 per survey, while others may offer up to $50 or more for longer surveys. The amount you make will depend on the company and the type of survey you take.