jewelry is one of the assets that you can sell quickly and quite easily. In fact, owning high-quality and expensive jewelry is like having ready cash in your hand. You can do a lot of things with it, should you need money quickly or for some major project.
Or, if you're a jeweller or maker of costume jewelry, its also possible to sell jewelry and make some money quickly. 
Furthermore, these ways to sell jewelry can also help if you're considering starting a small home-based business as an entrepreneur. 
In the US, it's possible to pawn jewelry and get some money quickly. Or, you can sell jewelry directly and make some money. 
However, the trick here isn't simply to sell jewelry. The idea is to sell jewelry in times of distress or when you want money, or for any other reason and get the highest possible price. And that, too, with the least possible hassle. 
So, how does one do that?
Stay with me as I guide you through the simple process of selling jewelry online. These are places where you can get the best deals for your jewelry and also enjoy hassle free sales.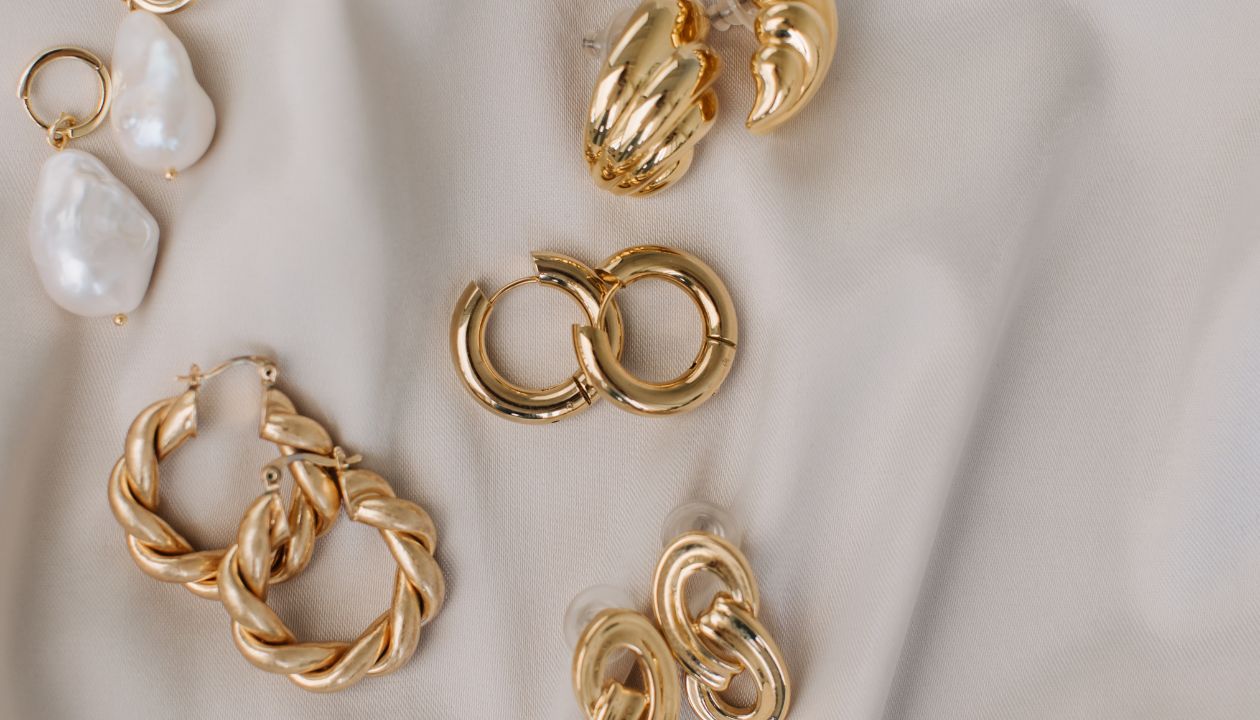 10 Best Places to Sell Jewelry Online
In this article, I will speak about every place where you can sell jewelry. If you're selling jewelry to get some instant cash or you're a jeweller that wishes to find customers, these places can prove very useful. Additionally, they'll also come in handy to every craftsperson that wishes to sell handmade jewelry and those wishing to make costume jewelry and launch a quick home-based business.
Before proceeding, I suggest that you read the terms and conditions of each website before signing up. That way, you can make the maximum from the sale of your jewelry.
1. Amazon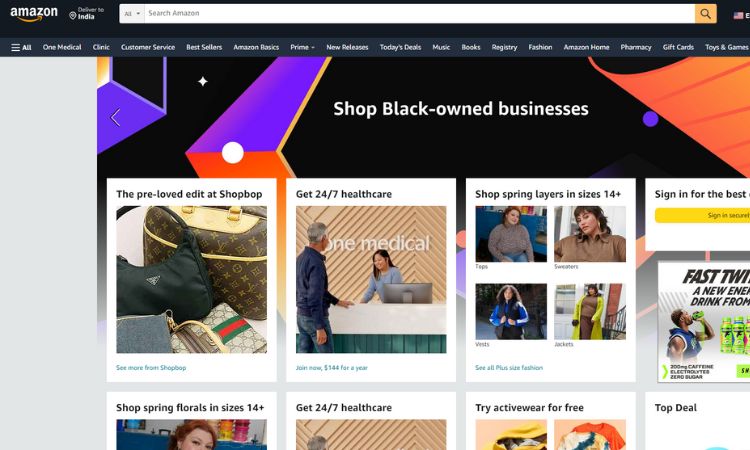 Regardless of whether you're selling your own jewelry, offering superb handcrafted jewelry or costume jewelry or even having a store, Amazon is simply the best place to sell online. As you would already know, Amazon is the single largest online store in the world. According to the European statistics portal, Statista, 
Amazon gets some 2.4 billion visitors daily from the USA and other parts of the world. Amazon also has divisions in different parts of the world. This means the number of customers that can see your jewelry is very high. If you load amazing photos and write appealing descriptions, the chances of getting buyers are very high too. 
As a result, the chances of getting customers quickly also increase. Amazon is also the best place to sell costume jewelry and used jewelry. To do so, you will have to signup as a seller on Amazon. Agree to their terms and conditions, create your own returns policy and give payment details to get your money.
Also read: How To Make Money On Amazon
2. eBay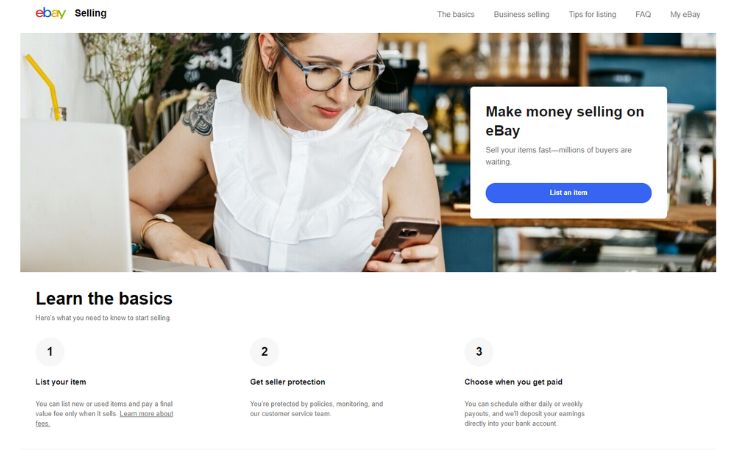 eBay is one of the best places to sell jewelry of all sorts. This means you can sell costume jewelry, used or old jewelry as well as new and handcrafted ones that you're making as a jeweller. In fact, there're several options to sell jewelry available from eBay, such as used, new or even auctioned.
Selling jewelry on eBay is also quite simple. To do so, you will require a seller's account. You could open one free of cost by simply signing up with your valid email ID and creating a password. The next step is to provide your bank or payment details to get the money. Agree to their terms and conditions, as well as create a returns policy for the jewelry you wish to sell. 
The next step is to upload superb photos of the jewelry that you wish to sell and write attractive descriptions that will help shoppers to decide on buying. You can actually make a lot of money by selling through eBay. It ranks among the top online stores in the world as well as in the USA.
3. Etsy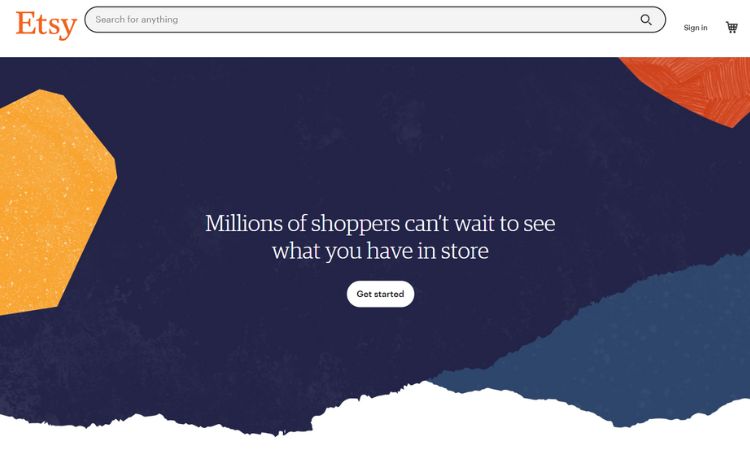 Selling jewelry through Etsy is also quite easy and could be a very exciting venture too. According to domain seller, GoDaddy.com, about 30 million shoppers from all parts of the world visit Etsy to find exclusive and handmade products, including jewelry. In fact, Etsy specializes only in exclusive stuff.
The first thing to do for selling on Etsy is to subscribe to their marketplace. There're various options available. You can select the one that best describes your profile as a seller- which means the one-off seller of used or old jewelry, jeweller, craftsperson or costume jewelry designer.
Give a trendy and easy-to-remember name for your online marketplace, just as you would name your own store. And upload pictures of the jewelry that you wish to sell, along with catchy descriptions. Remember, the stuff has to be exclusive to qualify for sale on Etsy. You have various ways to get paid through Etsy, and you can select the one that best suits your needs.
4. Shopify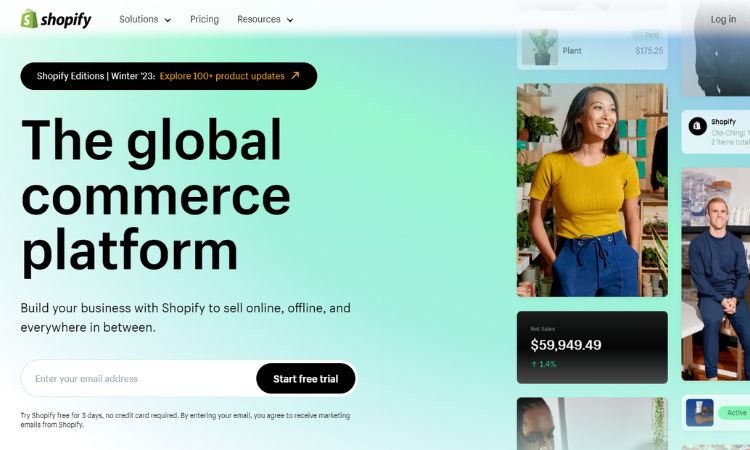 If you're into making costume jewelry or even expensive jewelry that's common, try opening a marketplace on Shopify. Millions of shoppers buy stuff from Shopify every day because they're looking for something that suits their styles and needs. 
Opening a marketplace on Shopify isn't free. However, you can begin by using their free seven-day trial and, later, subscribe for a marketplace, depending on your needs. To signup, you will require a valid email ID and have to create a password. Provide details such as your billing address and place to get paid, as well as other necessary details.
Generally, all marketplace owners on Shopify give a trendy name to their business that is also easy to recall. The other things are uploading photos of your jewelry and writing killer descriptions that would attract people to read and buy.
An advantage of Shopify is that they offer multiple free resources to create a marketplace online. You also have access to a dashboard to optimize your marketplace on Google searches using digital marketing techniques. Overall, you get a very high value for the subscription to your marketplace on Shopify.
Also Read: How To Start An Ecommerce Business? A Complete Guide
5. Facebook Marketplace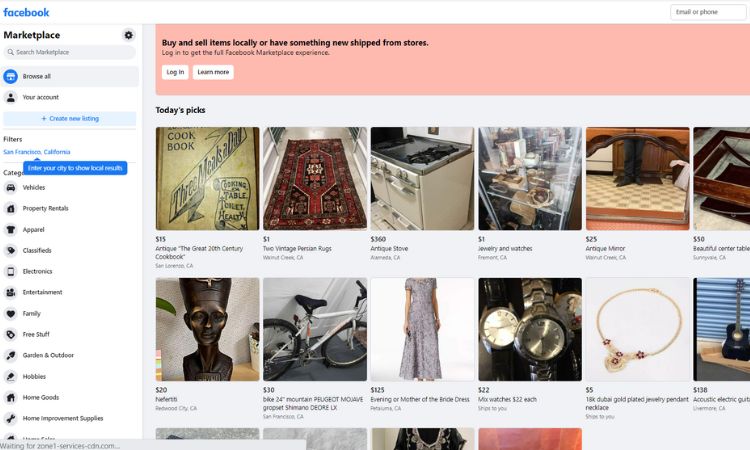 Another excellent resource that you could use to sell jewelry and make cash quickly is Facebook Marketplace. The good news is that Facebook Marketplace is almost free-meaning that all you spend is on promoting your ads for jewelry sales and some money on the designs of the ads.
To open a marketplace, you should have an account on Facebook. Or, you could easily create one for free. With a little less than three billion users worldwide, Facebook is the largest social media networking site. And your posts for sales of jewelry can be noticed by anyone.
However, the only hitch with Facebook Marketplace is that your posts for selling jewelry would usually be seen only by users located within 100 km of your location. If you're looking at attracting buyers from nearby areas, this could be very helpful.
6. Worthy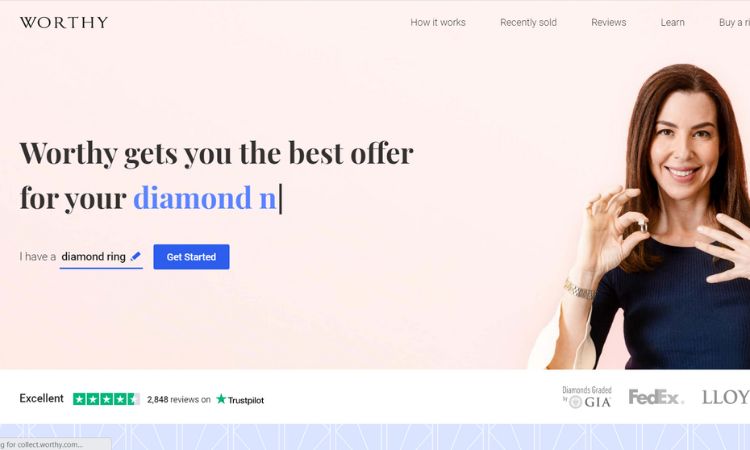 If you're selling jewelry that you own, try Worthy. They're open around the week and also can be contacted by phone and email. You could also contact them through their online form. Give details of the jewelry that you wish to sell.
They provide superior gems and jewelry appraisal services. Worthy will send you coupons to ship the jewelry. You can select to auction the jewelry. That means you can get the best prices through bidding. Worthy charges a reasonable fee for the service they provide to sell your jewelry.
7. WP Diamonds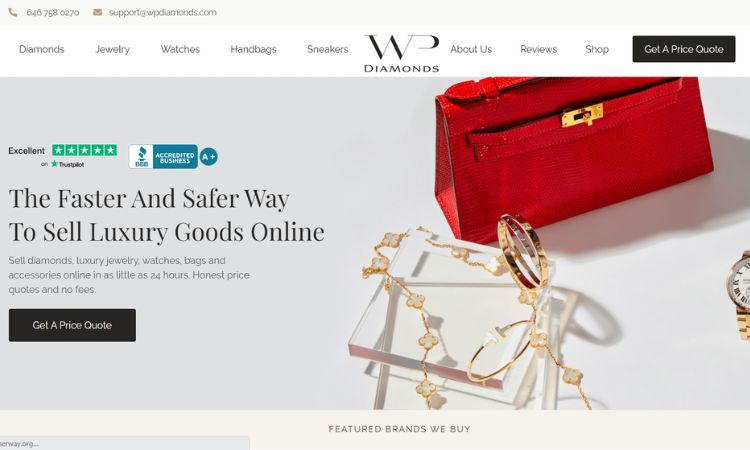 WP Diamonds looks only for authentic branded jewelry and especially very pricey ones. They specialize in some of the best brands of jewelry. Their buying process is quite fast. WP Diamonds provides an appraisal service through personal curators. If you accept the price they're offering, ship your jewelry.
WP Diamonds ensures all jewelry against loss and theft up to $100,000. That means you can ship the jewelry without any stress. Their payout system is almost instant. Meaning they pay as soon as they get your jewelry and authenticate it.
8. The Realreal.com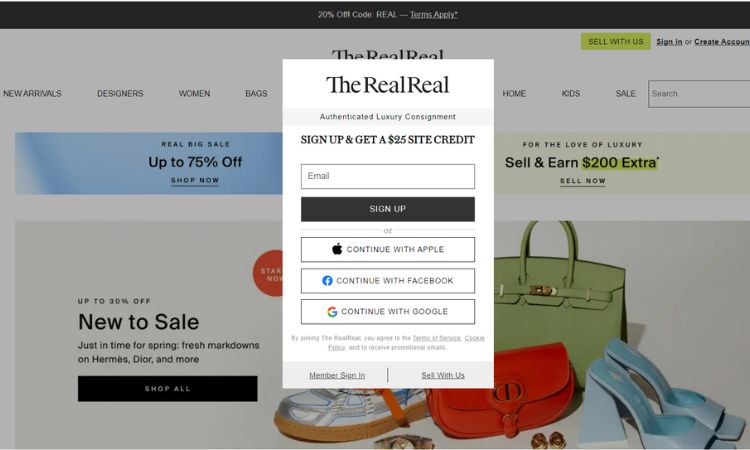 If you have luxury jewelry, watches and other valuables to sell, try The Realreal.com. They are an online luxury retailer that specializes in luxury and branded goods. Their appraisal system is very fair. The appraisers will advise you about the best prices that your jewelry or luxury watches could fetch.
If you choose to sell through Realreal.com, they will provide free shipping services. The flipside with this place is the high commissions they charge on sales. For example, lower-priced jewelry that is valued below $10,000 would be around 60 per cent of the sale value.
9. Cash for Gold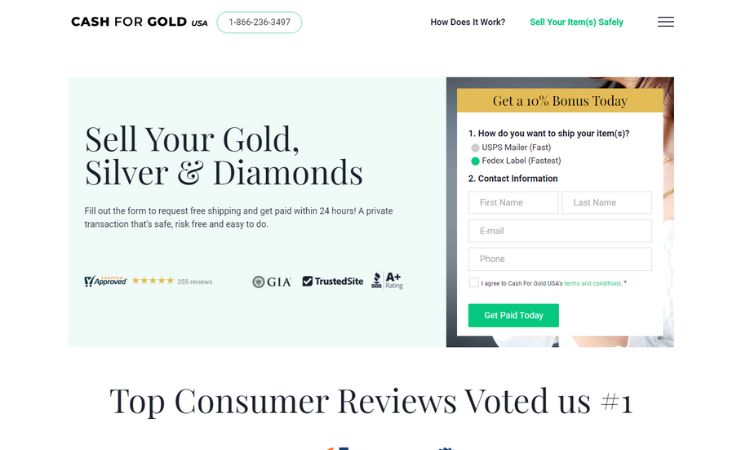 Cash for Gold does exactly what the name says: they provide quick cash for your gold. This company accepts everything from 14karat to 24karat gold, such as dental crowns, jewelry, straps and other ornaments. You can also sell gold coins, nuggets and chunks or gold ingots and bricks here.
The company has a very simple policy that makes your transactions faster. Once they appraise your gold and jewelry, you will get an instant quote. When you take the offer, they will send you a package for shipping the gold, free of cost. Once they get your package, it will be assessed, and you will get paid almost immediately
10. Phillips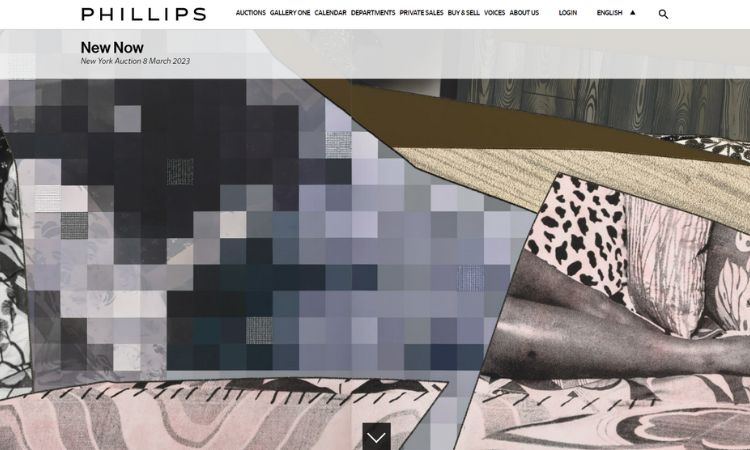 You can sell antique watches, gold, silver and platinum jewelry and other valuables, as well as gold nuggets and other valuable stuff at Phillips. They offer the best rates for your jewelry as long as it is intact and comes with the original case. Phillips allows buyers to place bids on the jewelry or other valuables that you're selling.
You can watch the bidding process live at home, on a computer. With Phillips, you can sell at a lower price during the auction or wait till the bids reach their peak.
In Conclusion
All kinds of jewelry can be sold in the USA, regardless of your location. As you can see above, there're three different kinds of jewelry, and each needs a different place or nature of business. However, selling jewelry is the fastest way to make money. We know that jewelry is always in demand, and the value doesn't drop. Therefore, the next time you wish to sell gold or jewelry, consult this list and get the best possible affairs.