A lot of us sometimes need to sell gold. There could be any number of reasons why we want to sell gold for cash. These could range from the urgent need for cash or merely to get rid of old, broken jewellery and buy new ones.
Therefore, the question arises, where to sell gold near me for cash? And who buys the gold near me?
The answer depends upon your need and urgency to sell gold. Because there're several excellent ways to sell gold for cash, both offline and online.
Gold, as anyone will testify, is an excellent asset to have. You can sell it anytime and the value doesn't really get any lower. Instead, you can expect to get more money, if you've bought the gold some time ago.
Therefore, let's see the best places to sell gold near you for cash and the best gold buyers near you.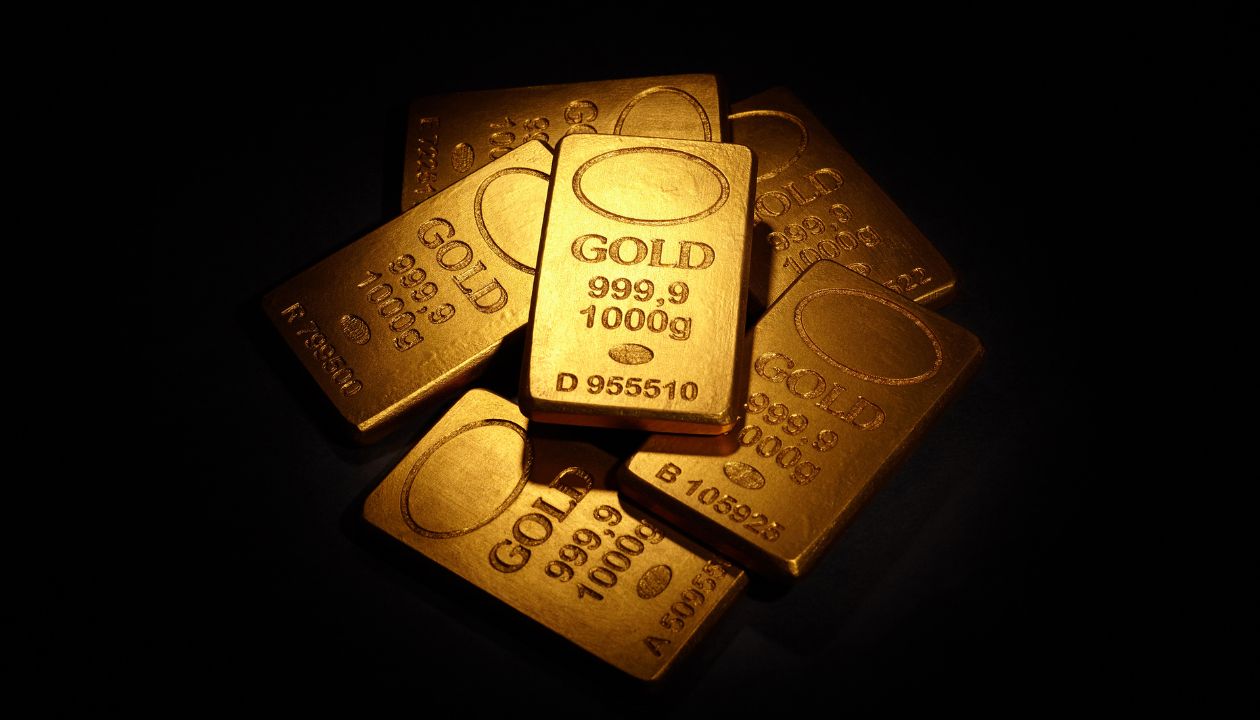 Table of Contents
Type of Gold that Sells Quickly
Generally, in USA, most jewelry is made with 18 Karat gold (18k) while in some cases, it would be just 14 Karat gold. There's also a lot of jewelry that's made of 22 Karat or even 24 Karat gold.
Worldwide, 24 Karat gold is the purest and fetches the highest price. All other forms of gold, including 22 Karat means that the precious yellow metal has been made into an alloy with some other elements such as copper. Therefore, 24 Karat and 22 Karat gold fetches the highest price.
Usually, 14 Karat and 18 Karat gold will have lower value. The piece of jewelry might be expensive because of diamonds or other gemstones, but this value is different than the cost of the gold itself.
Therefore, when you're selling gold or gold jewelry, it's worth knowing each price separately. That can help you get the highest prices for your gold or gold jewelry.
Here's something to remember. The value of your 18K or 14K gold will be lower because the buyers will consider its purity on basis of 24K gold. Here's how you can know how much your 14K or 18K gold would be worth when calculated on basis of 24K gold purity. That's the price you can fairly expect to be paid when you sell gold.
Ways to Sell Gold for Cash (Gold Buyers Near You)
As I mention earlier, there're two distinct ways to sell gold for cash. Online and offline. You can use any of these, depending on the urgency to get cash.
Sell Gold Offline for Cash
Actually, you can get cash for gold instantly when you sell gold offline. However, it involves physically visiting the gold buyer near you. Who are these gold buyers, let's see.
1. Local Goldsmiths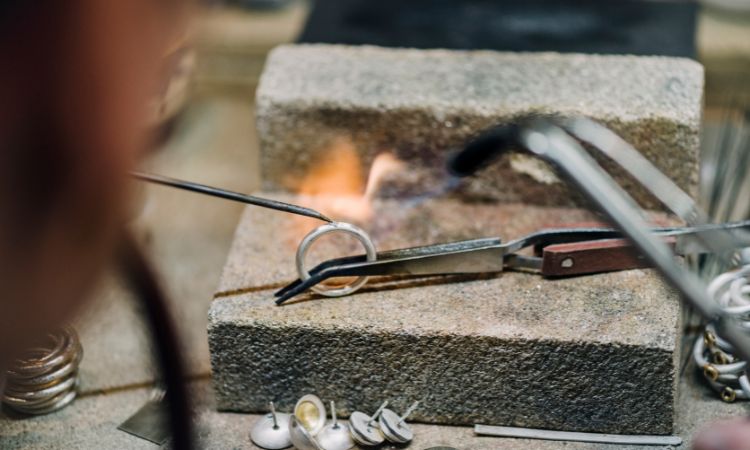 Local goldsmiths are your best bet to sell gold for cash instantly. These goldsmiths are always ready to buy your gold provided you're selling it on their terms and conditions. Usually, they'll weigh your gold, assess it for the actual volume of pure 99.999 carat of the yellow metal and quote the price.
Here it's worth remembering that local goldsmiths usually don't pay you for other metals that go into making gold jewellery. The most common type of gold is 18 Carat. This means the remaining part of your jewellery contains alloys of silver, bronze, copper and other non-precious metals.
However, selling to local goldsmiths is the best option if you require cash in hurry and want to sell gold.
2. Denture Manufacturers
This might come as surprise, but local manufacturers of dentures and dental fillings also buy gold jewellery. That's because they use the gold to make dental implants and other stuff useful for dentists in teeth replacement and smile repair therapies.
Selling gold to denture manufacturers is convenient but can take a couple of days. They'll first have to weigh the gold, check what's useful and provide you with the quotation. Generally, these denture manufacturers will pay you for 18 Carat gold too because they require the alloy, unlike goldsmiths who custom-make jewellery.
3. Jewelry Repairers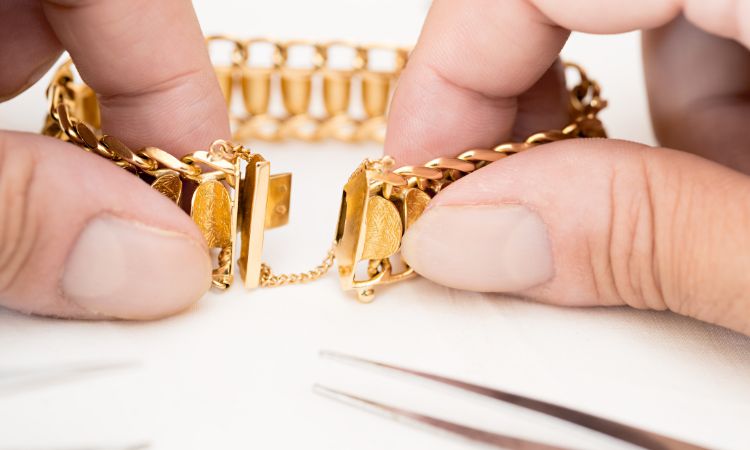 Have you ever wondered where to get that broken jewellery fixed? And maybe you've got it repaired too. If you've been fortunate enough to watch the process, jewellery repairers usually use a tiny amount of gold to patch up that broken part of your necklace or fix that birthstone on your ring.
And these jewellery repairers are the best place to sell your gold for cash. The amount of money you'll get purely depends upon the quality of your gold and its weight. Usually, jewellery repairers require gold in various purities: 14 Carat, 18-carat, 21 Carat and 22 Carat. If you have a small chip of 1gm pure, 99.999 pure 24 Carat gold, they'll buy that as well.
4. Used Jewelry Sellers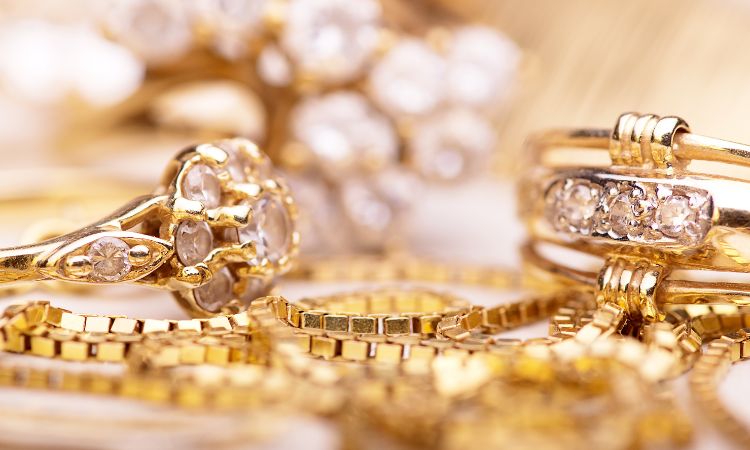 Used jewellery stores are yet another excellent avenue to sell gold for cash and get the money almost instantly. However, they will buy your gold only if the ornaments are intact or fairly repairable and can be resold in the market. They won't accept gold jewellery that's lost its shape or broken into small pieces, has lost precious stone studding and other defects.
Normally, used jewellery stores can be found within your neighbourhood. A few pawn shops also buy used jewellery provided you'll sell cheap. That's because these pawn shops take a risk while buying your gold. They mightn't be able to sell it off unlike jewellery stores or put it to other uses such as making dentures.
5. Local Auctions
It's also possible to sell old but intact or unbroken jewellery at local auctions held by community organizations and others. You may need to give a small part of the money you make by selling gold at these auctions to the organization. This is usually done to cover the cost of hiring a venue and other expenses.
This is an excellent way to sell gold for cash since the buyer will transfer money to your bank or debit card or pay instantly. Or they may give a small cash advance to reserve their purchase and collect the jewellery from you upon making full payment. Therefore, look out for such auctions in your area where you can sell gold for cash instantly.
Sell Gold Online for Cash
Thanks to the Internet, it's now also possible to sell gold online for cash. However, this process can take some time. A gold buyer will usually send someone to curate your ornaments before making an offer. Or you might have to ship them to the organization and await their response.
However, here're some places to sell gold online.
1. Goldkit.com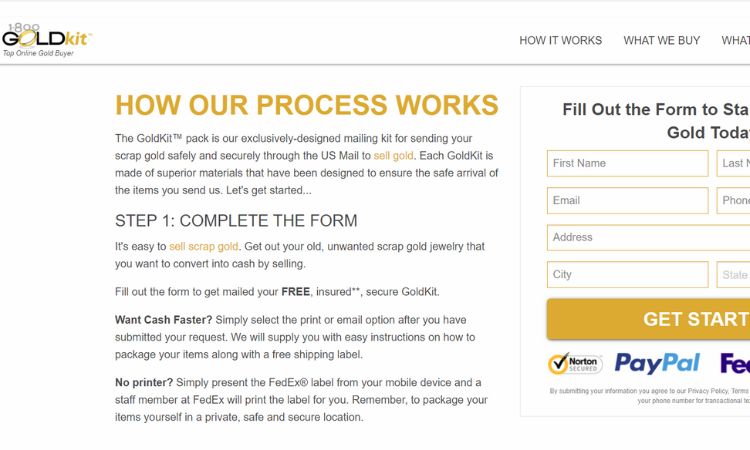 Goldkit.com promises to pay you the highest possible price for gold. All you need to do is register online on their website to start selling broken or intact gold jewellery and another gold scrap for cash. Remember to read their terms and conditions carefully and check how much cash you're likely to get. In fact, Goldkit.com is one of the most preferred online places for people that want to sell gold for cash.
2. CashforgoldUSA.com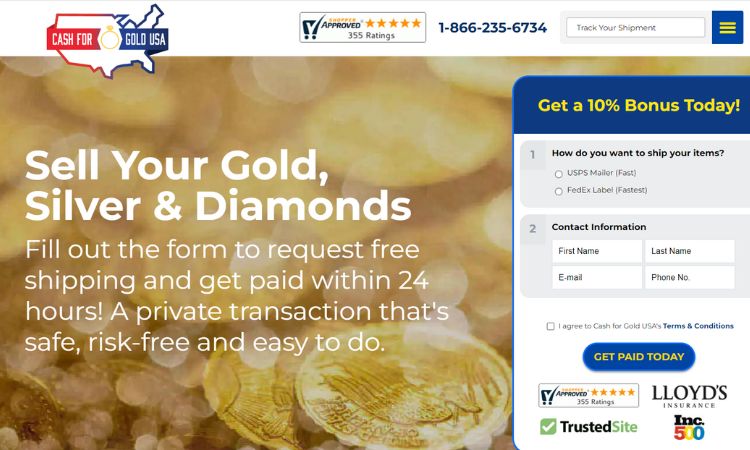 Another superb marketplace for selling your used, broken and scrap gold is cashforgoldusa.com. They have a rather elaborate system to assess your gold and make an offer. The process to sell gold for cash online at cashforgoldUSA.com is fairly simple. Create an online account and list the gold items you're selling.
3. Facebook Marketplace
Actually, I quite accidentally found that we can sell gold online for cash and get the money instantly on Facebook Marketplace. In fact, I would rate this as the best way to sell gold online, if you're in a hurry to get cash. That's because Facebook Marketplace allows you to find local buyers only. You have the option to sell online or invite the buyer to contact you and inspect the gold items.
Opening a Facebook Marketplace online store is very simple. All you require is to create a Marketplace account on your personal Facebook page. Upload excellent pictures of old jewellery and gold scrap you wish to sell and quote a price. For online sales, you will require a PayPal account. Or you can request a direct transfer to your bank or debit card account. Check Facebook Marketplace terms and conditions before signing up.
4. eBay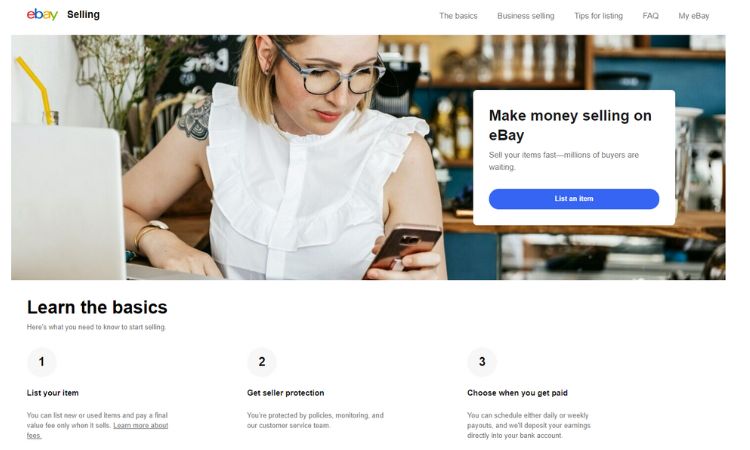 And finally, eBay, the evergreen marketplace for used and scrap gold jewellery. Actually, eBay is also a superb option since it allows you to sell different gold items separately for cash. This means you can ask for a different rate for gold jewellery that's intact and list scrap and broken jewellery separately to sell for another price.
To sell gold for cash on eBay you will require a seller's account. Opening the account is free, provided you have a working email ID, PayPal or bank account where customers can make payments. However, the flip side of selling gold for cash is eBay's fees and money transfer charges. Also, check their Returns Policy since you might have to take back the gold if the buyer rejects it for any reason.
Also read:
5. Liberty Coin and Currency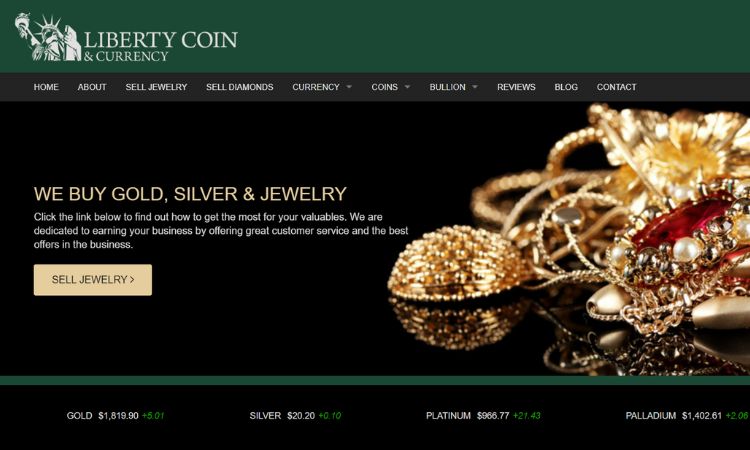 Liberty Coin and Currency operate three stores- one in Vancouver, Washington state and two others in Oregon. You can ask them to assess your gold and jewellery and find how much money they will pay for the jewellery or gold. They also buy gold coins, gold bars and gold nuggets.
6. Garfield Refining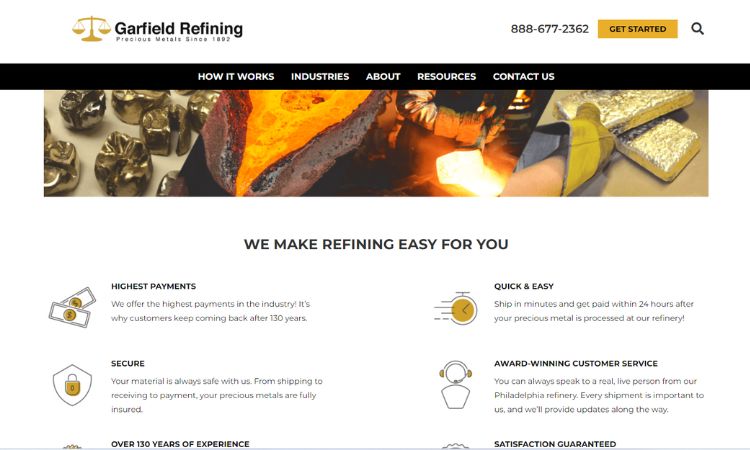 You can sell your gold, including gold used in dental implants and dental fillings, among others, to Garfield Refining. This company takes your gold and converts it to coins, ingots, bars and nuggets that are commonly used by people and jewellers for collecting or making ornaments.
7. Etsy
Etsy is your best bet to sell gold online, if you're not in a hurry to get cash. That's because you can find some very selective and discerning jewellery buyers on Etsy. These types of buyers are always looking for something exclusive and will pay the asking price if your jewellery is attractive enough and unique.
8. Bullion Exchanges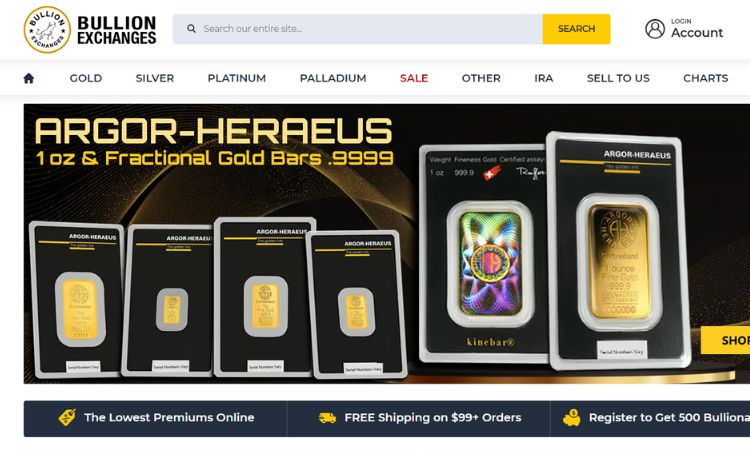 For those who aren't aware, Bullion is also a term used to describe gold. Hence, it shouldn't be confused with Billion, a unit of measurement. Bullion Exchanges. They buy all kinds of gold, including coins, bars, nuggets and jewellery and pay the highest possible rates.
9. US Gold Bureau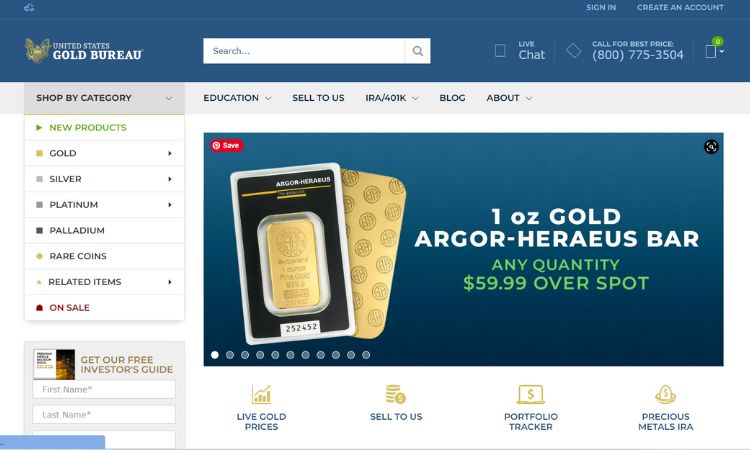 The US Gold Bureau is a private business and not any Federal agency or organization. However, the US Gold Bureau buys a lot of gold coins, collectables made of gold and other precious metals, as well as jewellery from sellers. You can contact them online and get the best quotes for your gold.
10. Precious Metals Refinery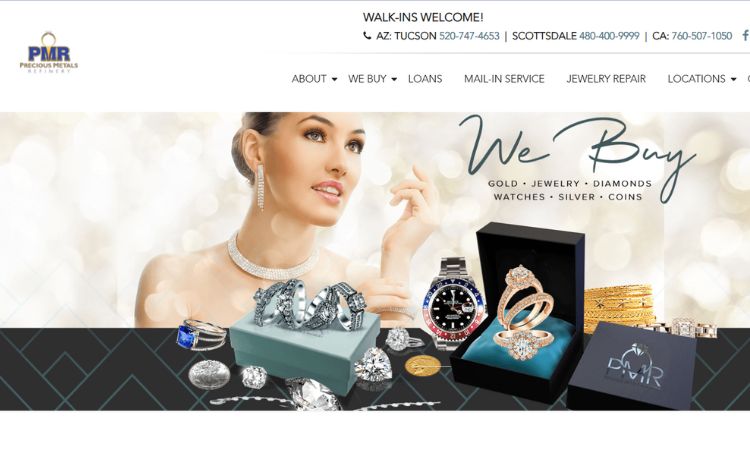 Precious Metals Refinery is one more place you can consider if you wish to sell gold and get cash in a hurry. They offer a mail-in service. All you need to do is send them details about the gold you wish to sell and get a quote. You can send them your gold and get the cash in your bank account.
11. Gold Guys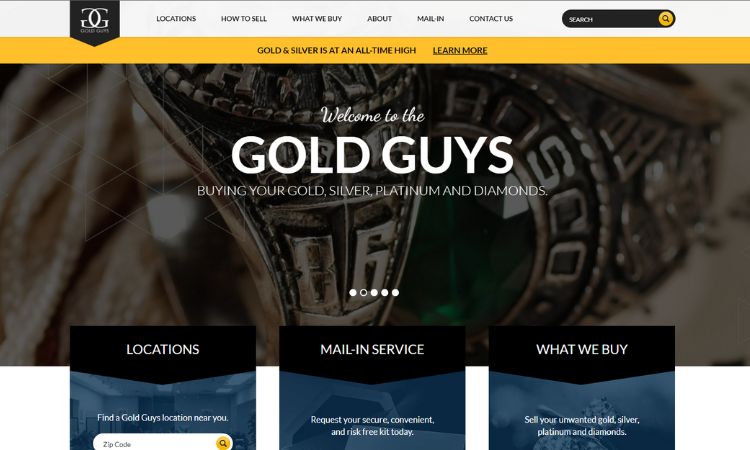 You can sell gold, including dental gold and get the best prices possible from Gold Guys. Since Gold Guys have a limited number of outlets, you will have to avail of their mail-in services. Contact the company online with a detailed list of what you wish to sell and get an appropriate quote.
11. Pampillonia.com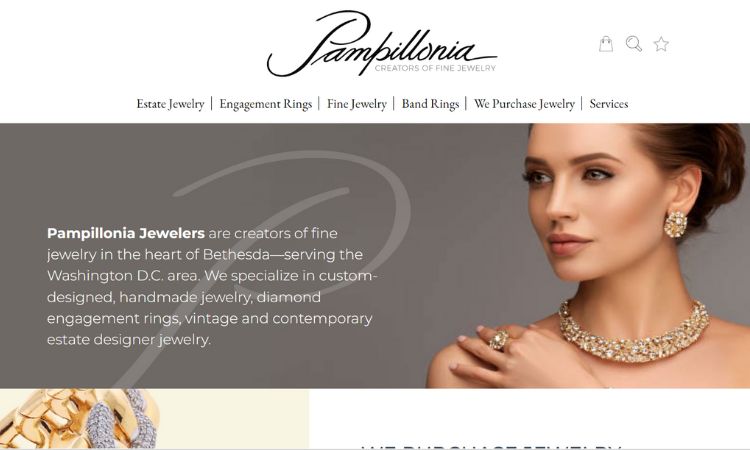 Pampillonia.com primarily operates in the Washington, DC, region. But they do offer a mail-in service too, which means you can send them your gold and get the money. The process is very simple: contact them online, send a list of your stuff and get a quote. Mail in the gold to this company's nearest dealer or walk in and sell.
Antique & Foreign Jewelry
If you have some antique or custom-made ethnic jewellery from various parts of the world, it's possible to sell them for cash at very high prices. This depends upon the time when the jewellery was made, its designs and other elements. Antique and unique jewellery is in high demand.
Selling antique and foreign jewellery for cash isn't simple or instant. However, you can fetch an unbelievably high price for such gold items. That's because it's in high demand among collectors of jewellery rather than for its value in gold.
Closing Thoughts
Actually, selling gold is very easy if you know the right places. As I mentioned earlier, the demand and price of this precious yellow metal never really dropped. And gold is an excellent asset to sell if you face an emergency and need cash right away. Try any of the methods I list above to sell gold for cash near you or online.
FAQ
Where can I get the most money for my gold?
To get the most money for your gold, consider selling to online gold buyers, jewellery stores, pawn shops, gold exchanges, or auctions. Compare prices from multiple sources before selling and be wary of scams when selling online. Auctions can be a good option for rare or high-quality pieces but expect to pay a commission fee.
How much should I sell my gold for?
The price you can sell gold for depends on market price, weight, purity, and form. Generally, expect to sell for 90-95% of the current market price. Quotes from multiple sources can help determine fair market value.
How can I sell gold instantly?
To sell gold instantly, consider pawn shops, online gold buyers, or local gold dealers. Compare quotes from multiple sources to get a fair price, and check the reputation of the buyer to avoid scams.
How much gold can I sell in a day?
The amount of gold you can sell in a day varies depending on the buyer's policy, the form of the gold, and market demand. Check with the specific buyer for their policy and compare quotes from multiple sources to get a fair price.
What is the easiest gold to sell?
The easiest gold to sell is typically gold bullion or coins, as they are easily recognized and traded by gold dealers and buyers based on the current market price. Selling gold jewellery is also possible, but its value may be lower. Do proper research and compare quotes from multiple sources to ensure a fair price.
Is it better to sell gold or pawn it?
Whether to sell or pawn gold depends on financial needs and gold's value. Selling gold offers the full market value minus fees, while pawning allows for a loan with the option to retrieve the gold. Pawn loans usually have high-interest rates. Consider the terms and fees of both options and compare quotes from multiple sources before deciding.