Cashing a check is something most of us do sometimes. We get paychecks. Sometimes we get checks for extra work or as gifts. Then we have checks that come as earnings from online surveys or prize money.
However, cashing checks comes with one major hassle: we have to visit a bank to deposit or get the cash. This can be a big headache since it could involve finding the bank nearby and visiting, sometimes during our work hours. If a bank isn't nearby, you could spend a lot of money on commuting on public transport or your own vehicle.
Of course, some pawnshops and check cashing stores offer a service where you can give the check and get money. However, they pay lesser than the face value of the check. And it could involve going to some area that you might not really wish to visit.
At the same time, cashing a check needn't be such a hassle. There're countless apps that you can download on your mobile phone for this purpose.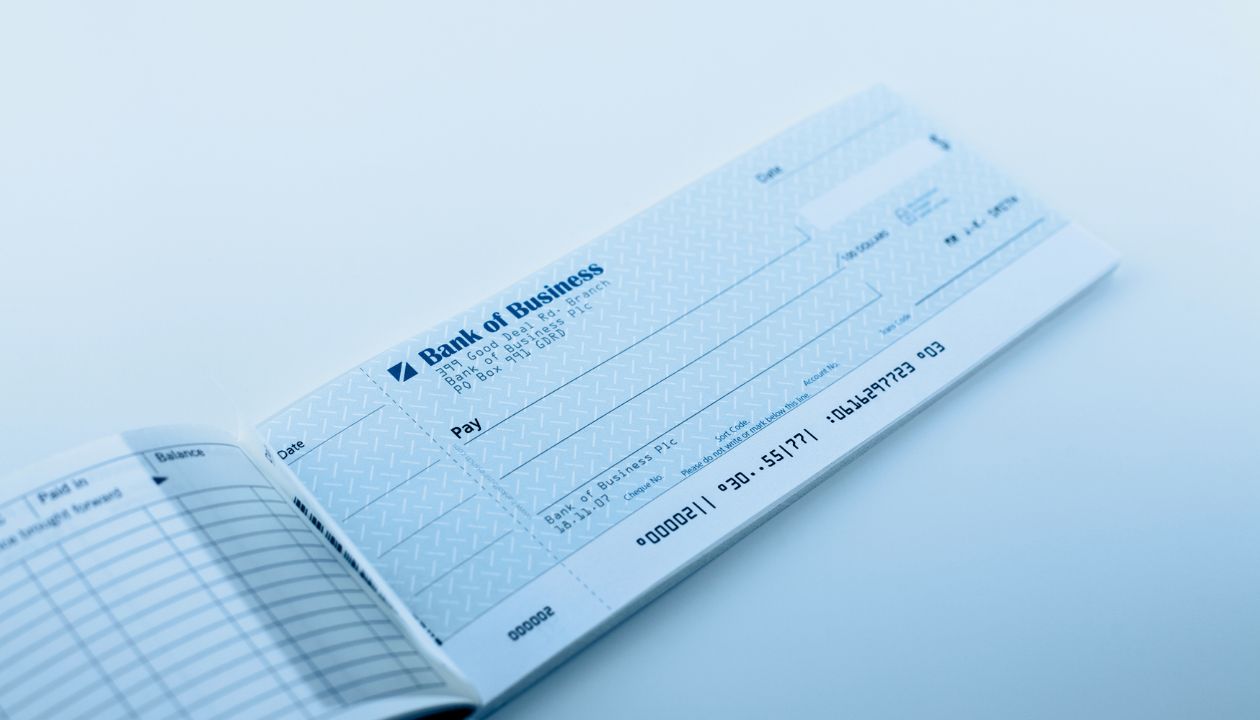 What is Ingo Cash Checking App?
The topmost among such cash-checking apps is Ingo.
Though Ingo is the best cash checking app, they charge about two per cent to five per cent of the check value as their fees for the cashing service, with a $5 fee.
On the positive side, you can cash a check with Ingo 24-7-365. You can avail of cash checking services on the Ingo app any time of the year and from almost any location, as long as your phone is connected to the Internet.
For many of us, this fee can be too much to pay for cashing a check over the Ingo app. Again, several banks and credit unions in the USA also have cash-checking services on their apps. However, they use Ingo services. This means you will have to pay their fees.
This brings us to the question, are there any cash checking apps that don't use Ingo services? Fortunately, the answer is 'yes'. There're as many as 29 superb apps that don't use Ingo.
29 Cash Checking Apps That Don't Use Ingo
Before I tell you about these apps that don't use Ingo, here are a few things to remember. Most of these apps are from banks and credit unions across the USA. They give these apps for free as a part of their customer service and to make sure that you enjoy convenient banking facilities.
At the same time, some banks and credit unions charge some fees for cashing checks. Others provide the check cashing service only to customers of specific kinds of accounts, such as premium accounts and business accounts.
You might be able to cash checks free at some banks through their apps. Also, banks often have promos to popularize some types of their accounts. If you open an account during such promos, you could get free check cashing services free for a limited period.
Now, here're the 29 best check cashing apps that don't use Ingo.
1. Wells Fargo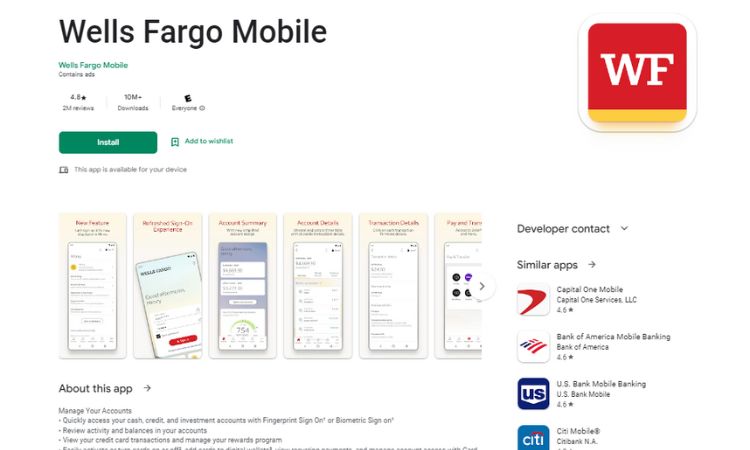 The mobile banking app of Wells Fargo comes with a feature to cash checks 24 hours. You can cash personal checks, government checks and business checks here.
Usually, the cash is available in your account within 24 hours, depending on the time you upload pictures of the check and other details on the app.
2. Chase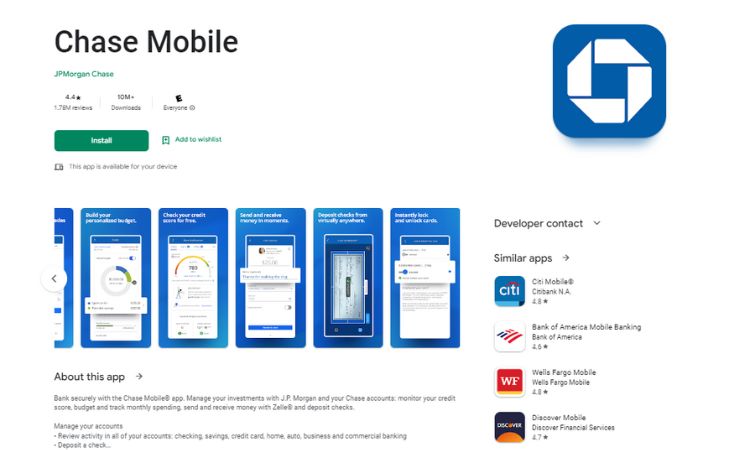 The app of Chase bank and financial institution has an inbuilt facility known as QuickDeposit. All you have to do is upload clear photos of the check.
Usually, you get cash in your account within 24 hours, depending on the time of your check deposit. These details are available on your app. However, this service is available only to certain customers.
3. US Bank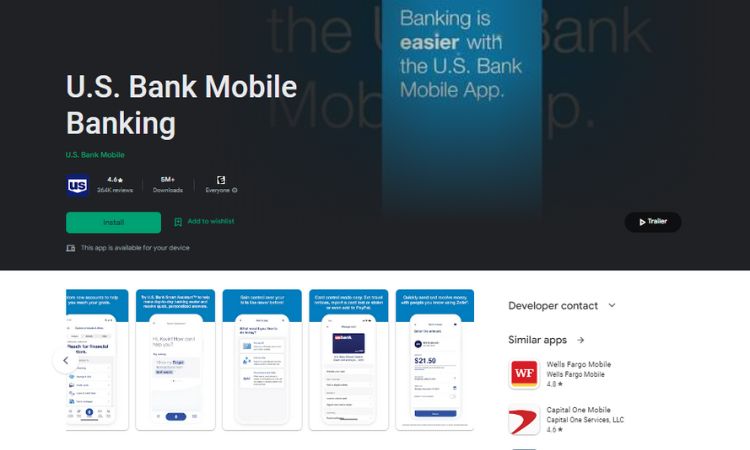 The US Bank app is yet another superb option. This facility is, however, limited to customers of US Bank only. If you have an account at US Bank, it's possible to get immediate credit for all checks of $25 or below.
For checks of higher amounts, you might have to wait for at least 24 hours to get the cash in your account. For very large accounts, the bank could take longer. However, the app displays the approximate time the bank would take to cash your check.
 4. Santander Bank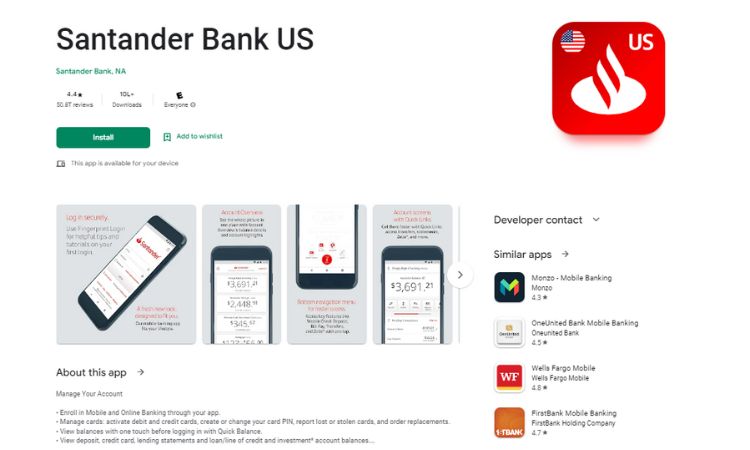 As a Santander Bank customer, you can download and use their app for cashing checks around the clock. It's as simple as uploading photos of your check and filling in some basic details. The bank doesn't charge customers for cashing checks worth a certain amount. However, some checks might attract a small fee. However, the fee is worth it since the service is very convenient and secure.
Other than bank apps, there're a few other apps owned by financial institutions where you can cash a check. I suggest you check their charges, terms and conditions before using these apps.
5. TD Ameritrade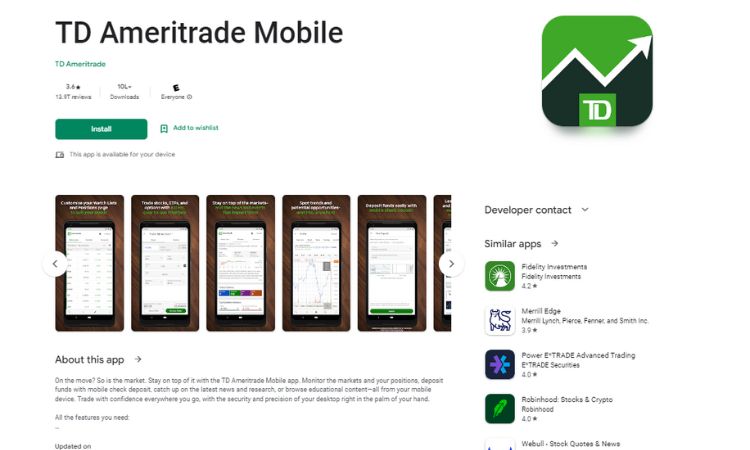 The facility to cash checks through the TD Ameritrade app is available only for its customers. However, the good thing is that if you're investing in stocks using the TD Ameritrade app, you can cash checks too. The app is free, though cashing checks comes at a small fee.
6. AnytimeCheck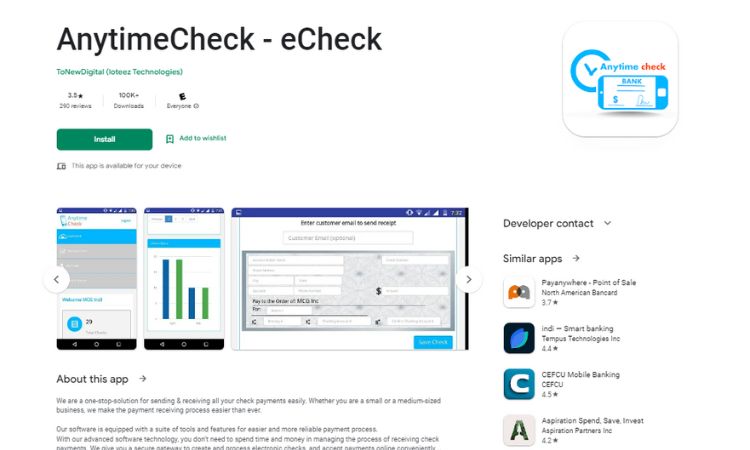 AnytimeCheck is ideal if you're going to cash several checks at the same time. That's because they charge fees for every lot or bunch of checks and not single ones.
They accept checks from almost every American bank. Read their terms and conditions as well as a schedule of fees carefully before proceeding with this app.
7. Cash Checking Store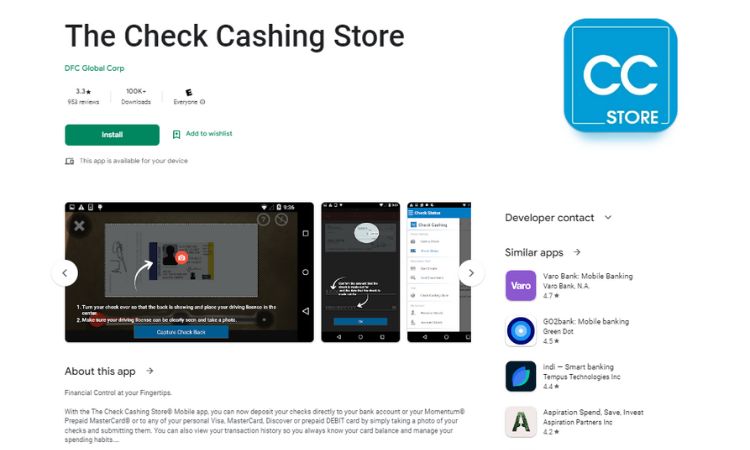 As the name suggests, Cash Checking Store is specifically for cashing all types of checks. They charge some fees for cashing your check. These fees depend on the amount of your check and, sometimes, the bank it's drawn upon. However, you can use the app 24 hours to cash a check. The money goes to your bank within 24 hours to 48 hours.
8. Chime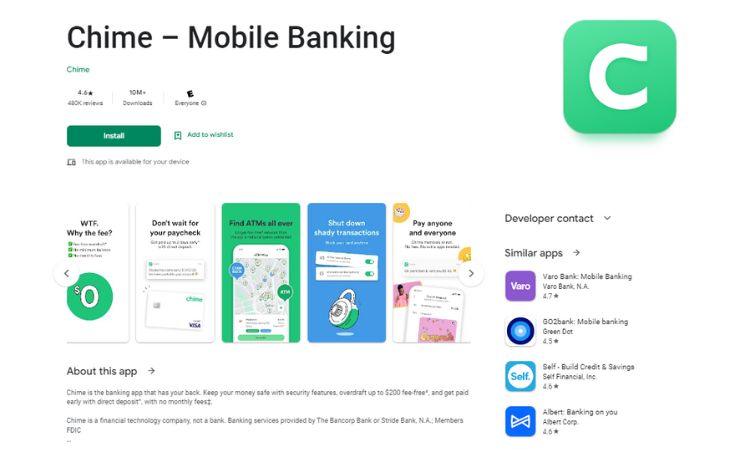 Chime app is owned by an eponymous financial organization. The app has various functions, including online purchases, cash deposits, balance enquiry, investments and others.
And it also offers to check deposit facilities for a fee. You have to register for the service and provide your banking details and identity proof to use this app.
9. Check Into Cash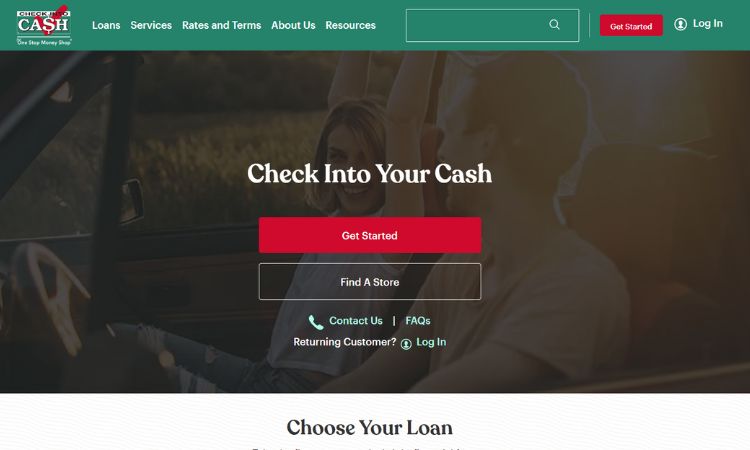 Check Into Cash has a mobile app where you can credit and get an immediate advance on your paycheck. However, this service is limited. Therefore, check the app before using it. They also partner with Western Union for offline and in-store cash checking.
10. Walmart MoneyCard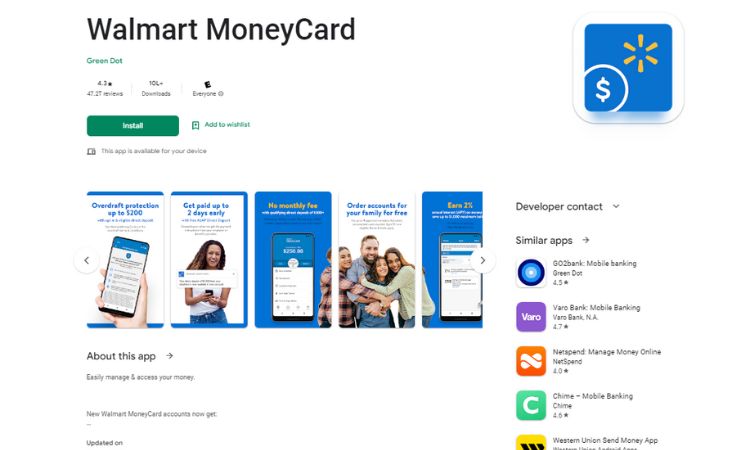 The Walmart MoneyCard app allows you to deposit and cash checks 24 hours and every day of the year. However, they accept only printed checks and certain kinds of checks only. Therefore, make sure they accept your check. There's a fee for cashing checks through the Walmart MoneyCard app.
Other Apps for Check Cashing in the USA
Now, let's look at some other apps for cash checking in USA that don't use Ingo services. In most of these cases, you should be a customer of the bank or credit union or have some relationship with the financial institution to get the check cashing service.
Ingo v/s Other App
After reviewing other apps and Ingo, I see only one small advantage: if you're a customer of some bank or credit union, you could get check cashing services for free or at a lower fee. However, in some cases, you might have to pay higher than Ingo fees.
Therefore, it's better that you read the terms and conditions and especially the fees that each such app charges for check cashing. That could save you some money.
The best option often is to mail the check to your bank for deposit and await the cash to go into your account. But this process can take some time, and then there's also a risk of the mail getting lost in transit.
Wrap Up
Whether to use Ingo or other apps for check cashing is purely your decision. It depends on various factors such as your relationship with a bank or credit union, the fees that they charge for check cashing over their apps and the urgency for cash.