Most of us don't store or hoard extra rims for cars and other vehicles. That's because rims are very durable and last pretty long. However, in some cases, a car rim could get worn out due to rough terrain or punctures and other cases. Often, the rims of cars and four-wheel vehicles tend can spoil due to elements of nature such as heat, cold and humidity.
Therefore, selling used rims isn't something that's very common in the USA or, for that matter, in other parts of the world.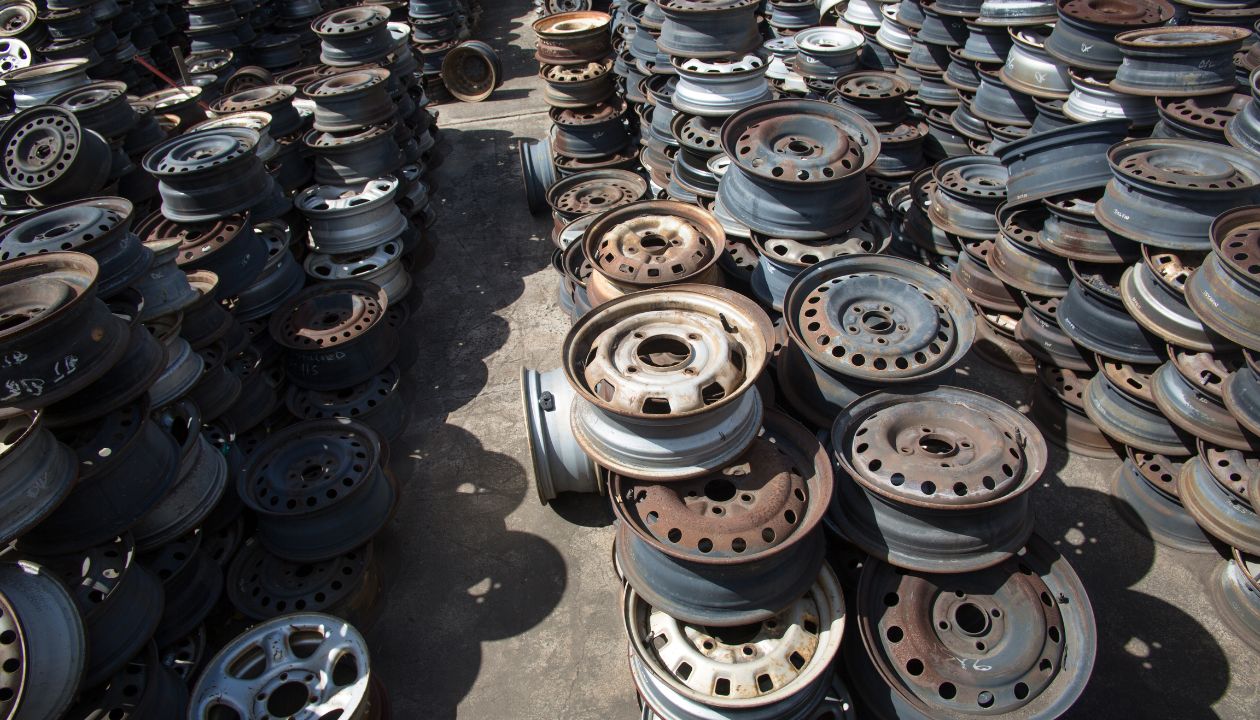 Average Life of Vehicle Rims
On average, a vehicle rim, such as those of cars and 4x4s used by households, can last up to eight years to 10 years. This depends on the type of terrain where you use the vehicle.
For trucks and freighters, vehicle rims might need replacement after every 50,000 miles or so, depending on the tonnage they carry and the types of roads.
Rims of delivery vans in the USA last up to five to six years if used in cities and about four years in rural areas with rough roads.
Given these facts, you can see that there're not several opportunities to sell used rims for cash unless you buy them from someone at a lower price or have a junk car in your garage that can be sold only as metal scrap.
Also Read: 7 Ways to Sell Your Junk Cars for Cash Near You
Ways to Sell Used Rims for Cash
If you do have some used rims and wish to sell them for cash, here're two ways that you could use them. That way, you can decide on which is the best option and get the highest possible price for your rims.
Broadly speaking, there're three different types of rims or wheels for vehicles.
Alloy Rims: These are more expensive due to the complex manufacturing process.
Steel Rims: Very few carmakers or auto companies use them. Usually, owners buy these as replacements due to lower prices.
Special Rims: These are very rare and can be found only on specific vehicles such as snowmobiles and battle tanks.
This means you will either be selling alloy rims or steel rims that're commonly fitted on cars, motorcycles, scooters, 4x4s and SUVs, among other vehicles.
You can sell used rims in two ways:
By weight: Usually, you would get $0.50 per kg to $5 per kg, depending on steel or alloy, condition and other factors. If the rim is rusted or damaged, the price will be lower.
As rims: This means you sell them as rims and without weighing. That could get you between $5 and $50, depending on the type and condition of the rims.
There's a third way to sell rims too, but that's as junk or scrap, along with your car. The scrapyard might separate the rims and weigh them if you request. However, don't expect much money from selling rims as scrap.
One more thing to bear in mind is that it's possible to sell rims only if they're in reusable condition. That's because some buyers will refurbish them for use on other vehicles. This also determines the amount of money you can get by selling used rims.
Also Read:
15 Best Places to Sell Rims Near You
Since you're now aware of the type of rims, what sells and the average amount of money you can make, let's look at some of the topmost places to sell used rims. The process is fairly simple. If you're lucky, you could get the money almost immediately.
1. eBay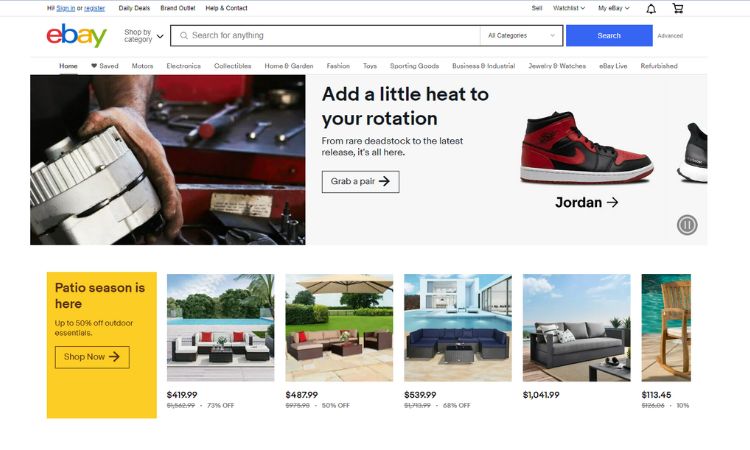 Over the last several years, eBay is one of the best places to sell vehicle spares, both new and used. It's possible to sell used rims, too, on eBay. Simply create a seller's account on eBay and follow the instructions. You'll have to give an exact description of the rims you wish to sell and quote a price. Also, upload superb pictures of these rims.
2. Facebook Marketplace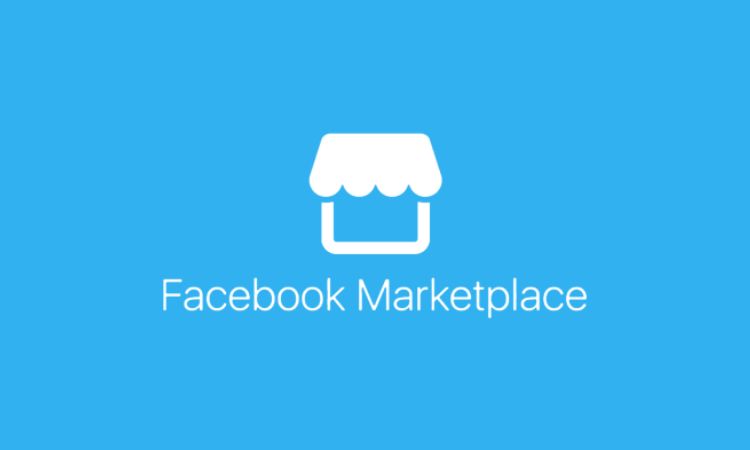 During the lockdowns of the Covid-19 pandemic in 2020, many small businesses and individuals began selling stuff through Facebook Marketplace. The best part of Facebook Marketplace: It's free. You can create a post for selling used rims on Facebook Marketplace and upload pictures with descriptions and prices.
3. Craigslist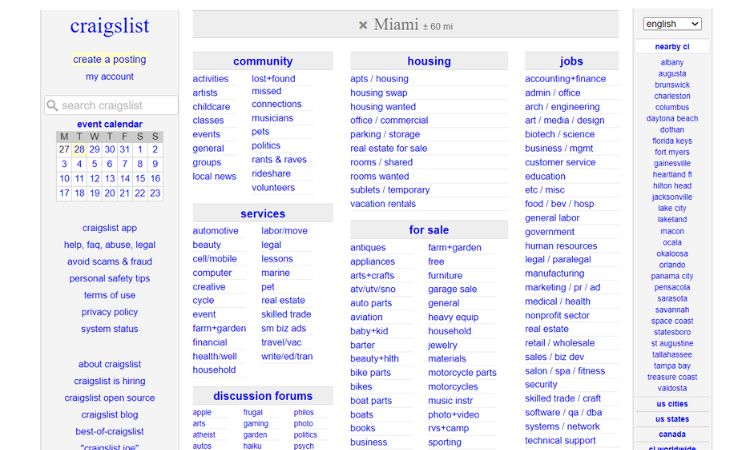 The granddaddy of online classifieds in the USA, Craigslist, is also your best bet to sell rims. They have a special section for auto spares and ancillaries, and you could easily create a free classifieds post there for free.
Provide your contact details. However, the flip side of Craigslist is that junk and scrap dealers could also call you and offer a lower price. Yet, it's worth a try.
Also read:
4. OfferUp.com
OfferUp.com is another website that provides free and paid classifieds. This website could be helpful if you're selling rims that're in good condition and of cars or vehicles that're currently available in the USA.
Nobody would buy rims of vehicles that don't exist anymore unless they're useful for other makes or have antique value.
5. Sell My Tires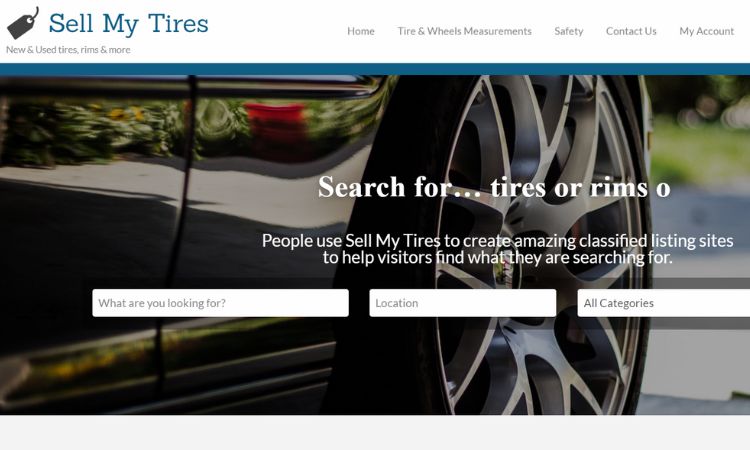 Sell My Tires is a website specifically for trading in used rims, tires and car spares. The first step to selling used rims is to create your account on this website.
Check their terms, conditions, fees and other details before listing your used rims for sale. In some cases, you might have to wait a bit for your rims to be sold.
6. Auto Rim Shop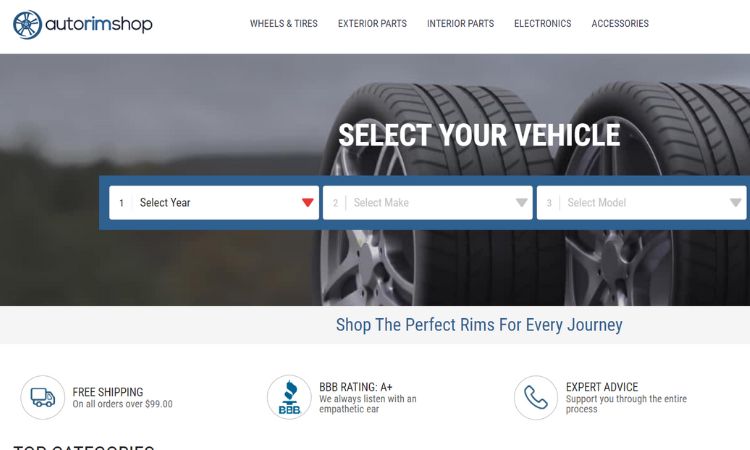 Create a wonderful listing on Auto Rim Shop and sell. This website works through membership. That means you'll first have to sign-up and create an account before starting to sell used rims.
This website specializes in tires and rims as well as other car spares, and hence, you might find buyers quickly. Read their terms and conditions carefully.
7. Blackburn Wheels
As their name suggests, this website is all about wheels. That includes rims and tires as well. To sell your used rims, send a message to Blackburn Wheels from their website.
Generally, they respond between 24 hours on working days- from Monday to Friday. You can get instant quotes for your used rims in some cases.
8. Mercari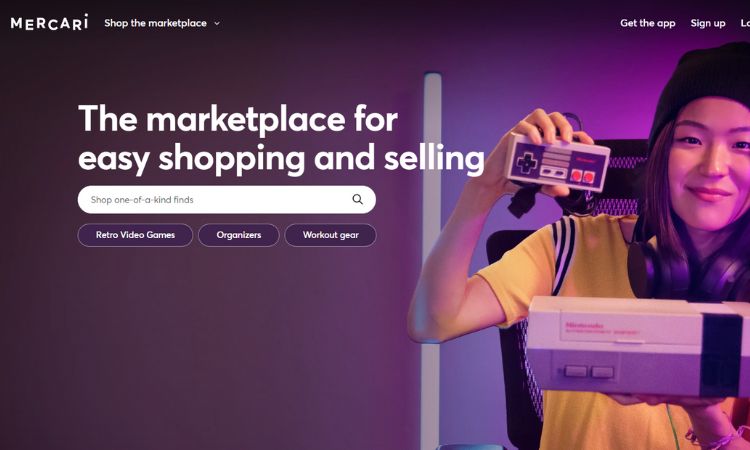 Mercari is an app for all preowned stuff. Download the app and create your account for free. However, make sure that you carefully read their terms, conditions and fees where applicable.
Mercari has a lot of sections, and you will have to specifically post about used rims or wheels in the Miscellaneous or other appropriate places.
9. eBid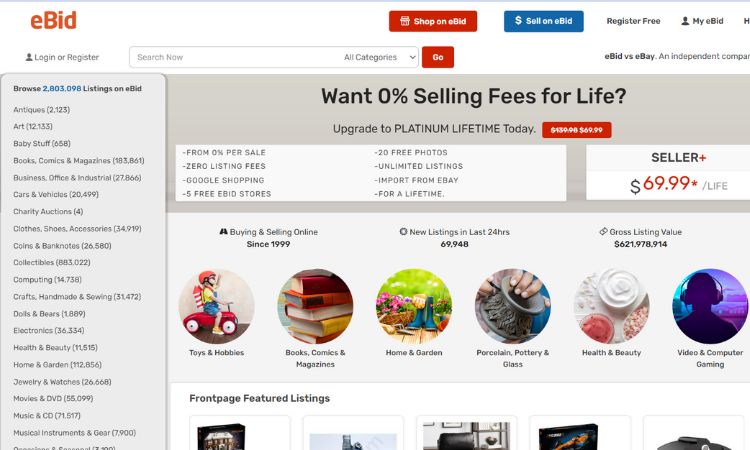 eBid is a website where you can sell used rims. However, their system works through bidding. This means you will have to list the minimum or maximum price that you want for used rims and await bidders.
As usual, you can sell to the highest bidder. Also, consider shipping and wrapping costs while accepting a bid for a specific sum of money.
10. ClassifiedAds.com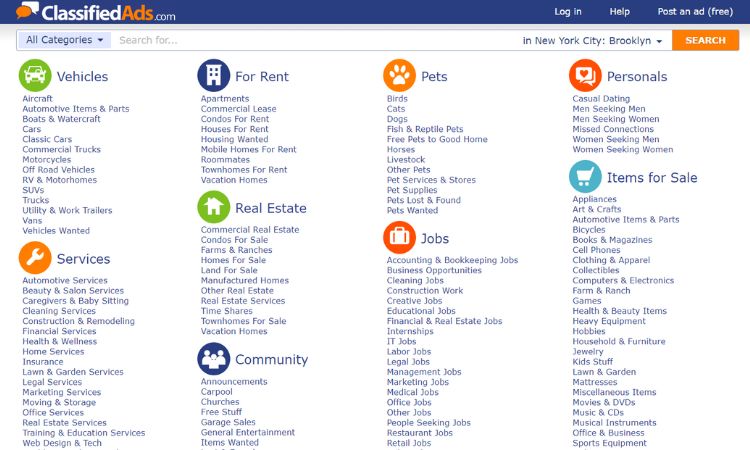 This is a lesser-known but superb website where you can sell a lot of preowned stuff or even buy and rent. Joining ClassifiedAds.com is free, but you might have to pay a little to post an ad.
Check the duration of the ad- meaning how long it will be visible on the website. Sell used rims under the auto and spares section.
11. Preowned Car Dealers
Check with preowned car dealers in your area. Very often, they buy used rims and other spares for cars. That's because some used car dealers refurbish a car before selling it to a customer. You can find some buyers for used rims if you search properly in your area.
12. Recyclers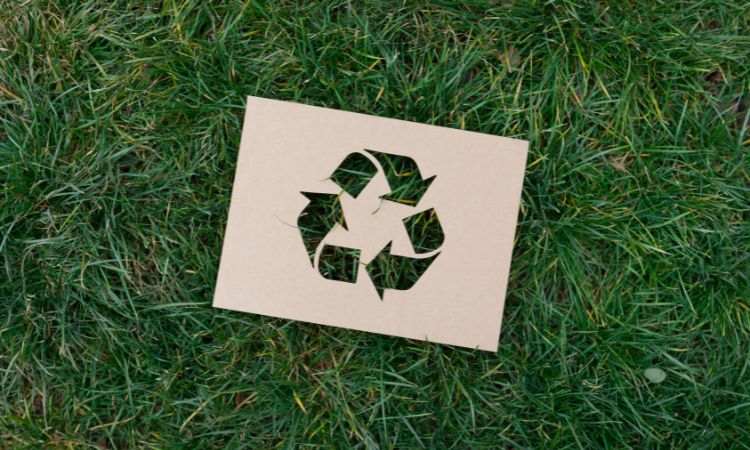 Some recyclers will buy your used rims by weight. The price they pay depends on the quality of your used rims and metal. This is an ideal way to sell used rims if they're badly damaged, rusted or can't be used on any other vehicle again due to road safety reasons.
13. Metal Dealers
As I mentioned earlier, rims are usually made of alloys, especially aluminium and other metals or steel. Therefore, you might find metal dealers that would be interested in buying used rims. They generally get such stuff recycled and made into blocks or chunks for use in other industries.
14. Auto Showrooms
It's rare that a new car showroom will buy used wheels or rims. However, some car makers also have a used car section near their showrooms.
These could be interesting in your used rims if they're from a current make of some car and are reusable. This is actually a long shot but worth trying. You could call them before going to the showroom and ask if they buy used rims.
15. Scrapyards
And finally, scrapyards. Should you be unable to find any buyers for used rims, any scrapyard will willingly buy them. That's because of their weight and value in metal. In such cases, don't expect to get too much money from the sale.
They will buy on a weight-only basis and pay you only according to the prevailing rate of metals at that time.
Wrap Up
Used rims are also useful for various purposes at home. Some use them in gardens for decorations, while others use them to mark fences. Regardless, it's still possible to sell used rims. Also, try to find neighbours who might be interested in your used rims.