The world economy is facing a grim situation due to which we are experiencing inflation in the prices of commodities that are useful for our daily life.
With the upsurge in expenses for food, accommodation and travel, a single source of income might not be sufficient to make both ends meet.
Hence, working for additional hours at the office might help you raise more money from your work apart from your salary. But not all types of jobs will pay you extra even if you work for extended hours.
So, to earn extra, you need to utilize your spare time.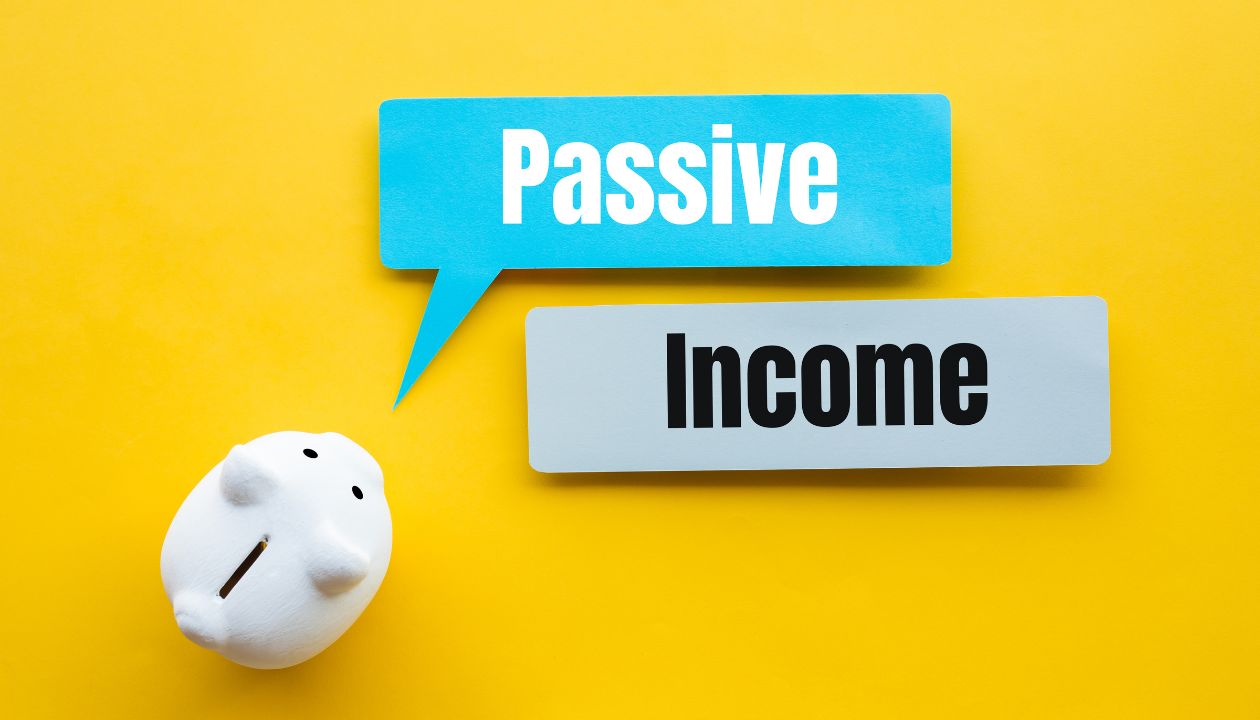 Table of Contents
What is Passive Income?
The word 'passive' in literal terms refers to inactivity or lifeless. Passive income definition states that "Ways which transform your precious time into more money without forcing you to work for a protracted period of time."
Suppose you are over-burdened with debt and need an immediate way out to make yourself debt-free, consider passive income sources.
Passive jobs are spare-time income sources that help you in bearing the extra expenses of your family. Decent passive income sources might allow you to lead a lavish life.
Passive income is not entirely reliant on your efforts. You earn again and again from the work you have done previously. You plant financial seeds for the future, and you keep on drawing on a periodic basis.
17 Best Passive Income Ideas in 2023
For every passive income idea, you must possess a specific skill set and domain knowledge.
Here are a few smart passive income ideas that will fructify your efforts by showering monetary benefits on you and your family.
1. Real Estate Investment as a Passive Income Idea
Once you have a real estate property, try to sell it or put it on rent. Property buying and leasing are one sector that has promising prospects in modern times.
The earning potential from a real estate investment is enormous, provided you have smartly marketed your properties. You will soon start earning once you rent out your property.
However in some instances, to maintain a vast portfolio of investments, some real estate investors hire property managers who take the sole responsibility of supervising your finances efficiently.
You need to spend from your pockets to manage your properties professionally.
As the experts say, success in this industry is hard-earned. Before investing in a real estate property, you need a due diligence period for examining the monetary and legal regulations associated with the property.
Before investing in this sector, you need to come up with a constructive investment plan that would generate lucrative profits for you. Hence, it is recommended to analyze the real estate investment opportunities before taking a decision.
This passive income idea also opens the gateway of positive cash flow into the business. The overdue loan offered by the lender can be immediately paid down by the amount of money you are earning as monthly rent.
2. Invest in Stocks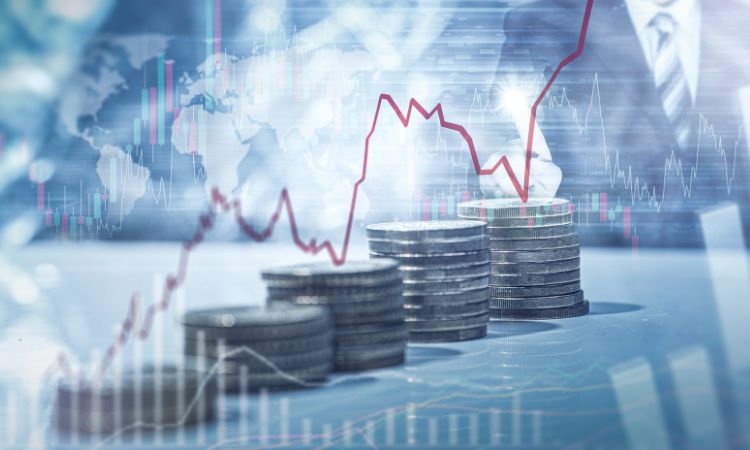 By building a well-validated investment portfolio of stock that generate high dividends; you can earn money at an annual rate higher than the one offered by the bank.
You buy shares from the market at a certain fixed price, and you sell them at a price higher than the buying price.
Stocks with high dividends help the owner in minting profit. Once the cost of the share takes a steep increase, your earning potential increases.
Some stocks enable you to earn money while you sell them for a profit in the market. But dividend stocks generate income for you on a timely basis. The longer you hold it, the higher your chance of gaining.
You can reinvest your dividend income by buying more shares from the same company. Once you start receiving more dividends from the stock, you recycle the same amount in buying more shares, and soon your wealth will start mounting up.
3. Invest in Mutual Funds
According to the financial guru, Dave Ramsey, mutual fund investors can expect around 12 percent of "average annual" returns based on the long-term performance of the S&P 500.
A mutual fund is an organized portfolio of stocks and bonds. As an investor, you invest this money in this portfolio. Thus, mutual funds are the best investment option to generate passive income.
As an investor, you don't have to pick stocks and manage funds of your own. An investment manager is provided by the mutual fund organization to handle your stocks and investments.
They do detailed research in buying mutual funds and possess sound expertise in stock trading.
Once you set up your account, you can start investing in a diversified portfolio of shares rather than investing in a single stock.
The cost per transaction is highly affordable since the mutual fund deals in bulk purchases and selling of stocks rather than doing a single transaction for securities.
Also Read: Best Investment Opportunities to Try in 2023
4. Rent Your Assets
Millions of people on a daily basis browse through products that are listed on leading classified platforms like Craigslist. Craigslist is an international classified site that provides a comprehensive listing of all the products that are put on sale in your locality.
If you have items like cameras, party tents, furniture, ladders, and music system, you can endorse these items for rent on Craigslist.
Interested customers will contact you and ask you for the rental expenses. Once you negotiate the pricing with your client, you can rent out your stuff.
5. Rent Out Your Property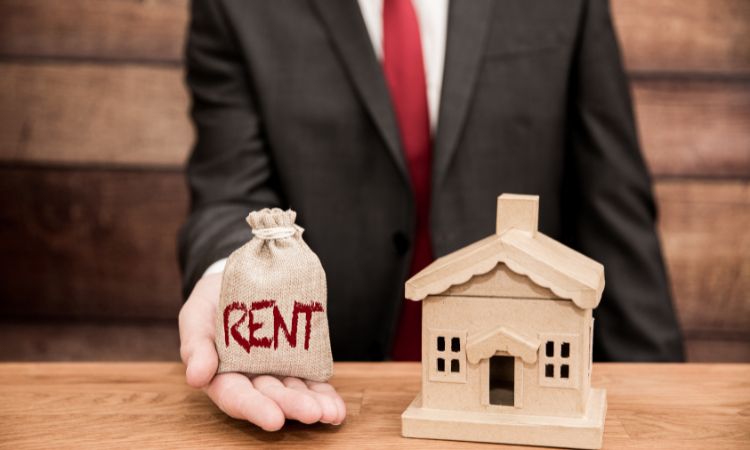 If you have a vacant real estate property, you can collaborate with Airbnb, the largest online marketplace and hospitality service provider for the travelers who like to rent hotels, hostels, cottages, and apartments.
By signing up as a vendor in Airbnb, you can rent out a part of your property to visitors and guests. By providing accommodations to explorers from all parts of the world, you can earn a healthy income at the end of the month.
People who travel a lot prefer Airbnb over luxurious hotels to reduce their expenses and live in a homely atmosphere.
This passive income idea also provides an opportunity for individuals to rent out your property to make money for commercial usage. Your property will serve as private office spaces or co-working spaces for startups and corporate houses in your city.
In this case, you need to collaborate with startups who are working in the real estate office domain. Meetingsbroker, Liquidspace, and Regus are some of the key players in this domain.
Also read:
6. Start your Drop Shipping Business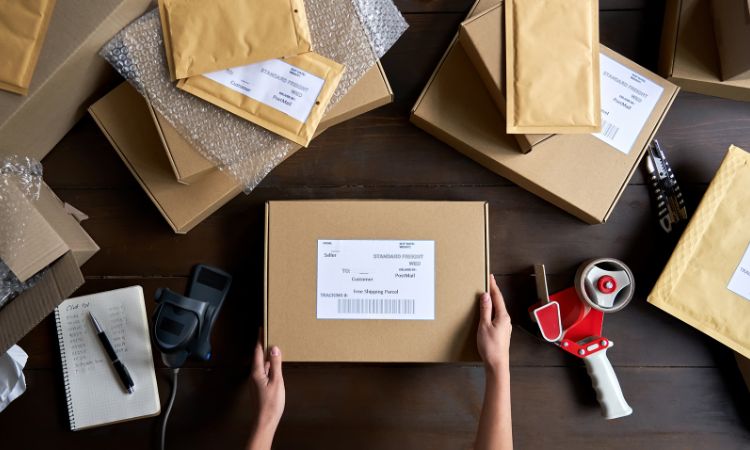 With the e-commerce boom in every part of the world, dropshipping has become a prominent business model for earning money online.
You create an online store from scratch, list products from wholesalers or manufacturers, and publish them on social media channels such as Facebook, WhatsApp, and Instagram.
Once your potential customer orders the product, you send a notification to the supplier. The supplier or the manufacturer receives the order and ships the ordered product(s) to the address of the customers.
The product supplier earns the price of the product while you collect the commission per sale.
One of the benefits of this passive income idea is you don't have to purchase inventory for online reselling which indicates that you can also start this business without any investment.
7. Designing an Educational Course
E-learning has suddenly experienced an upward trend in recent years following the digital revolution.
With the emergence of online tutorial platforms, making money through online courses has become a more accessible source of income and thus one of the best passive income ideas.
Once you create an integrated online course with value materials on your knowledge or expertise, you publish it on your blog or website or any third-party online learning platform. Your course should comprise of videos, e-books, and other learning collaterals.
Once your potential customers are notified about this lesson, they will show interest and purchase your course. Afterward, customers will get access to the course, and you receive the pricing amount in your bank account.
8. Sell Your Photos Online
If you are a shutterbug and clicking photos is your passion, you can open an account on Shutterstock and start uploading your pictures.
Once their review team approves your photographs, you will earn a royalty amount each time their users download your photo. Thus you sell your photos online and earn a few bucks with this passive income idea.
9. Affiliate Marketing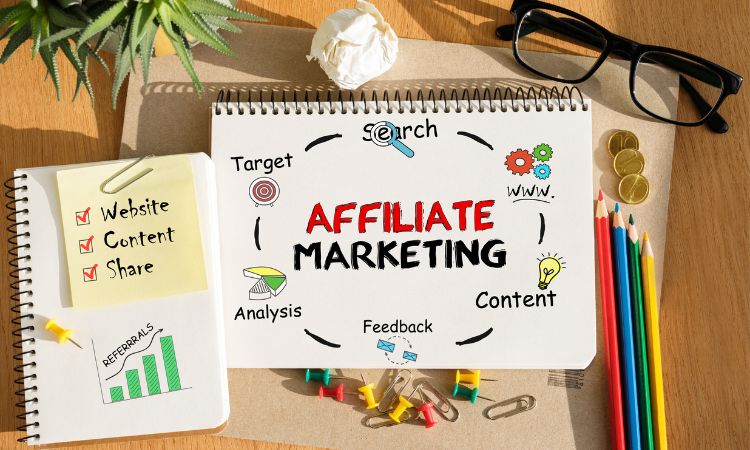 Affiliate marketing is a passive income opportunity that is cushy for people who are running their blogs and websites.
Here, you can start signing up with various platforms and promote their products or services on your website. E-commerce platforms like Amazon provide a healthy payout to their affiliates once their products get sold through them.
You can start by contacting the vendors directly or on specialized sites such as ClickBank.com. Make sure that the products you are promoting on your website are highly relevant to the content of your website.
Also read: Best Affiliate Networks & Programs for Beginners in 2023
10. Write a Book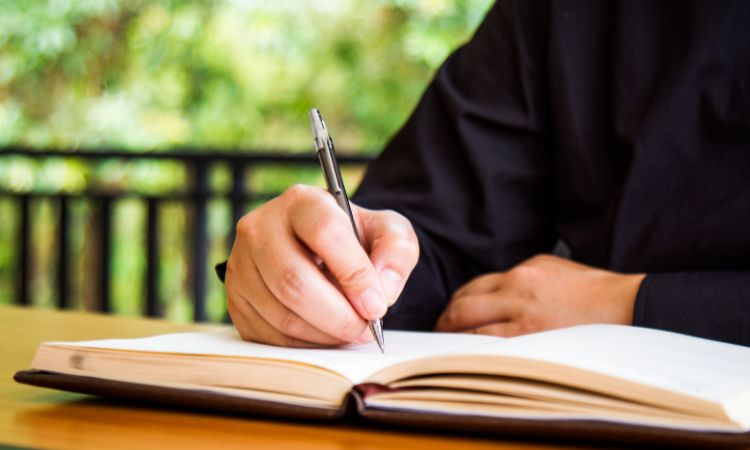 Being a writer demands you to find ways of earning more money from your creatives. One way of making a handsome income is from writing.
After creating the content, you start contacting reputed publishers for publishing your book. Try to devise a robust marketing strategy to sell your books through different online and offline channels.
With every purchase of your book, you get a percentage of the sale price as a royalty. Simultaneously, make your book available in marketplaces like Amazon.
Whenever a customer purchases your book, you get a percentage of sales from Amazon.
It is imperative to say, the more you are putting your efforts into marketing, the more will be your earning.
You can also earn money by composing an eBook and uploading it on the Amazon Kindle platform which is the ideal destination for all readers across the world.
11. Google Adsense
Adsense by Google has become a specialized program for placing advertisements on a website or a blog which are experiencing a high amount of monthly traffic.
Google Adsense is designed for publishers who are lacking the resources of generating income from advertisement channels. Hence it serves as the best passive income opportunity for your business.
You serve text, graphics, or video advertisements of brands in empty spaces on your website, and in return, Google will pay you based on the number of clicks an ad has received or the number of times, an advertisement is shown on your website.
12. Peer-to-Peer Lending
With the emergence of flagship platforms for P2P lending, you can loan a definite amount of money to other people who are not eligible for procuring loans from traditional banking institutions or fail to satisfy the criteria for getting instant loans online.
Platforms like Faircent of India, and LendingClub of work on the principle of this passive income idea and protect the interests of both the borrowers and lenders and assure a profitable return on investment for every lender.
As a borrower, you will start getting your money back from the first month itself, and with the automation in lending processes, the investments remain transparent during the lifetime of the loan.
13. Rent Your Vehicle
Register your car in car-rental marketplaces such as Driby and Hyrecar. Include photos and a description of your listed car, and then set the rental price of the car and update your availability calendar.
Once the quality inspection of your car is done, you will start receiving booking requests. After confirming the check-in time and place with the drivers, your car will be out on the road.
If you are not ready to handle these formalities, the rental platform will take the responsibility of performing the task on your behalf. This passive income idea makes sure you don't get harassed by any means!
14. Advertisement Initiatives
One of the easiest passive income ideas we all are familiar with is advertisements. There are advertisements on the sides of vehicles such as buses and cars. While travelling, you may also have noticed the brand hoardings in front spaces of your houses.
If you have empty spaces in front of your houses or if you are okay with advertisements on your car windows, you can earn money by advertising various brands.
15. Earn Money from Playstore Apps
In this age of the internet boom, money-making has become streamlined for people who are well-versed with the quintessence of the latest technologies and applications.
Just by completing surveys, watching videos, voting in polls, and playing contests on social media, you are eligible for cash incentives from apps like Swagbucks.
Ibotta and Ebates will help you earn cashback every time you shop online.
Apps like 'Surveys On the Go' and Google Opinion Rewards pay you for with cash or rewards such as coupons and discounts for completing surveys.
You can definitely earn some good cash with this passive income idea by some of these best money making apps.
16. Online Guides and Manuals
If writing articles or blogs are not your forte, consider writing product manuals and services guides for various companies.
Design a website and start listing the best places to visit in your locality, the services available, how to avail of those services, and more.
You can also start a directory website to provide more location-based information to visitors and make money with this passive income idea.
If you have sound technical knowledge, start writing manuals and product guides for various companies that are working in the field of internet and technology.
17. Design Customized Products
Another passive income idea is designing gifting merchandise such as t-shirts, coffee mugs, and photo frames. The product design demands commensurate skills from you in the field of art & craft.
Once you design a product, you can list it on various gifting marketplaces such as Ahalife, Etsy, and Cratejoy.
Opening an offline store is also fruitful for showcasing your creatively designed products to visitors.
In Conclusion
The above list provides you with some of the best passive income ideas. Choose one and make the most of it by earning a good amount of money. Good Luck!
FAQ
How can I make $1000 a month in passive income?
There are several ways to make $1000 a month in passive income, such as investing in dividend-paying stocks, rental properties, peer-to-peer lending platforms, REITs, creating an online course or ebook, building a blog or YouTube channel, and investing in a business. However, generating $1000 a month in passive income will likely require a significant investment of time and/or money, and there is always a degree of risk involved. It's important to consult a financial advisor and do your research before making any investments.
What is the easiest passive income to start?
The easiest passive income to start may depend on individual skills, resources, and interests, but some options include investing in dividend-paying stocks, rental properties, creating an online course, affiliate marketing, peer-to-peer lending, and dividend-paying ETFs or Mutual Funds. These options require an initial investment of time, money, or both, and it's important to consult a financial advisor and do your research before making any investments.
What are the 7 streams of income?
The 7 streams of income are earned income, investment income, business income, rental income, royalty income, passive income, and portfolio income. Earned income is income that is earned through working, investment income is earned through investments, business income is earned through running a business, rental income is earned by renting out property or equipment, royalty income is earned from the licensing or use of a creative work or product, passive income is earned without actively working for it and portfolio income is a combination of the above streams of income. It's essential to assess your own strengths and preferences to find the streams of income that work best for you.