Renting your house is the best way to make some extra money. It can help pay full or part of that mortgage you've taken. Or the money would prove useful for savings and investments.
Some people also rent part of their house as an effective way to beat loneliness and have some company or to feel secure against burglars and other criminals.
If you're among those countless people around the world that want to rent your house, there's one question that would definitely crop up: How much can I rent my house for?
This isn't a simple question by any means. That's because there're several things you'll need to consider.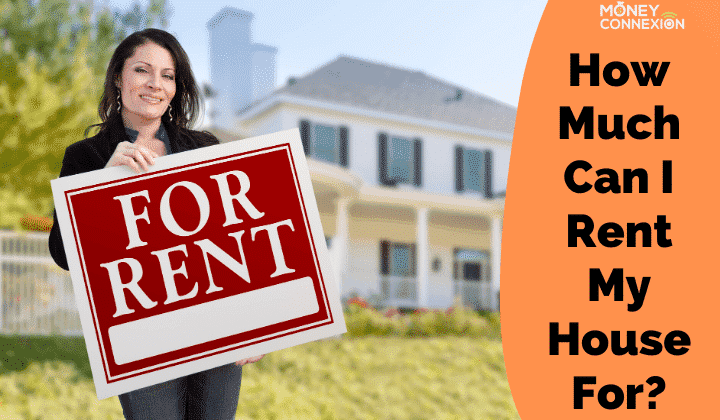 Things to Consider to Rent Your House
Renting your house means allowing perfect strangers on your rightful property. And in many cases, it means actually sharing your house with one or more people you've never met before.
Since this is usually the case when you rent your home to others, here're some important things to consider.
Profile of Your Tenant: This means finding out to whom you would like to rent your house. It could be seniors, working women or men, couples, students or even travellers.
Location of Your House: Let's be realistic. You might own a fabulous mansion somewhere. But if the location is far away from a city or business district, you can't really charge very high.
Women or Men? Whom would you feel safer with is the main question you need to ask here. Often, women prefer renting their homes to other women. There're no hard and fast rules about this. Therefore, you'll have to decide who would pay the highest rent and why.
Term of Rent: This means you'll have to decide on the duration of renting your home. It could be an annual lease or for a few days, weeks or months. This is something you'll also need to consider. That's because short-term home rentals fetch you more money compared to long-term leases.
Facilities & Amenities: What facilities and amenities would you give a tenant? This can include parking space, permission to smoke or keep pets, entertain guests and lots more. Consider these options carefully because they directly decide the rent amount.
Once you have these things ready, there're various options available nowadays to rent your home. Therefore, let's explore what these options include. And of course, how much can I rent my house for?
How Much Can I Rent My House For?
After carefully considering all the points I'm mentioning above, let's see how much I can rent my house for and the various options.
1. Travelers & Short Stay
The best way to rent your home to travellers and short-stay guests is through Airbnb. That's due to the high demand for home accommodations from discerning travellers that wish to avoid the bustle of hotels and resorts while on business or leisure trips.
It's fairly simple to list your home for rent on Airbnb and make money. Simply create a user account with your profile and upload excellent images of your home or the portion you're renting out. Don't forget to mention the facilities, amenities and services, such as free housekeeping.
The higher the number of amenities, the higher rent you can demand. For example, including breakfast in the cost of the room entitles you to charge more.
There're no limits to how much to charge for rent to a traveller from Airbnb. If the home is located near tourist attractions or nature reserves, among other places, you can command as much as $100 per night.
But if your home is located in some remote area, the amount will go down drastically to about $30 per night.
Airbnb has a rating system. This means if a guest is happy with your stay and gives a positive comment on the website, your home moves up in the rankings.
A few positive comments and Airbnb automatically upgrade you as 'Super Host'. This means you can charge more rent for your home.
Also Read: How To Become An Airbnb Host Without Owning Property?
2. Renting to Women
Generally, but not as a rule, women prefer to rent their homes to other women. If you're looking for female tenants, rent your home to working professionals. Such women usually spend a major chunk of their day on work and aren't intrusive.
However, working women will require some facilities such as high-speed Wi-Fi, privacy, parking areas, facilities for pets and sometimes, entertainment. And they'll pay more for better amenities.
There's no fixed or standard amount that how much to charge for rent from working women. It depends upon the area and distance from the business district or nearest city.
Work-from-home women professionals would happily pay more if you can assure them the peace and quiet they require for working.
Accommodation for Families
While renting your home to families, there're several other considerations. One of them includes the age of their children. Often toddlers tend to paint or write on walls and other places, despite strict supervision from parents.
And your place has to be child friendly. If the family has older kids, there should be a school or even a college near your home. Families also require space for parking and recreation.
As a result, families are willing to pay much more than single women or men when they rent your home. They will also consider factors such as distance from shopping areas and supermarkets, access to healthcare services and lots more.
Therefore, check what facilities you can offer and pitch your home as family accommodation.
1. Single Men
There's an ancient saying that boys will be boys and men will be men. That doesn't imply that men are poor or bad tenants. In fact, most men would be compassionate and responsible tenants if you rent your home.
However, men have different needs. They would require enough freedom to invite friends for an overnight stay or a noisy party. And working men may have to leave suddenly for work in a distant city or country for a few days.
Some men also arrive late and leave later. If you're comfortable with these typically male habits, rent your home to men.
An advantage of having male tenants is they would be willing to pay extra for meals, laundry, cleaning services, walking pets and lots more.
2. Renting Home to Students
And if your home is located near a famous college or university, it's easy to rent your home to one or more students.
A lot of students prefer staying at such homes instead of a school or college dorm. And their parents will usually pay the rent on time by direct bank transfers.
While renting your home to students is perfectly fine, it's best to first understand their needs. Students require lots of freedom to party and host their friends.
They require some degree of supervision from a responsible adult. And as the homeowner, you'll also have that added responsibility of maintaining discipline at your home.
Renting a home to students can be fun if you're willing to put up with their mood swings and shoulder certain responsibilities. And it's possible to get fairly good money as rent from their parents.
Closing Thoughts
As you can see above, there're five distinct ways to rent your home. How much you can get for renting your home depends upon various factors, as I explain above.
Therefore, I would suggest you find prevailing rates for renting a home from real estate brokers and property dealers.