Well if you are into affiliate marketing then you need to update yourself with the changing world of Internet marketing.
If you are an affiliate marketer from India then you should have heard about commission junction (CJ) and ClickBank.
These two affiliate networks are known to even a novice affiliate marketer. The reason they were famous because of trust of affiliate marketers from around the world. They are the largest network and paid you on time year after year.
But if you are a blogger & a website owner with Indian traffic then its difficult to promote the advertisers from Commission Junction or Clickbank.
What you need an Indian affiliate network like CJ with Indian advertisers so that you can easily promote their products to your Indian audience & make great income.
And that's the reason you need to know about VCommission.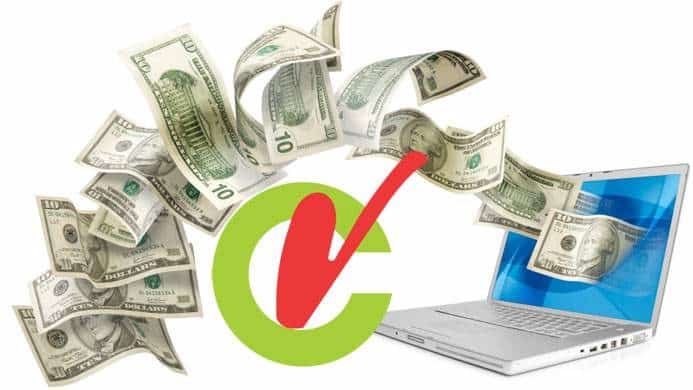 VCommission allows you to promote various ranges of Indian products online. VCommission is the first Indian affiliate network that can be compared with CJ and Clickbank.
How to earn money from VCommission
This guide will help you a lot to understand everything about VCommission. With some hard work, you can easily make good money from this network.
VCommission Sign Up Process
Let us begin with the sign up process. Let me tell you the sign up process and the account approval for VCommission is not that easy.
It took 3 days for VCommission to approve my account until then it was pending. In fact, in my first sign up attempt they disapproved my account because the I used Gmail address instead of my website email.
Apart from regular information like name, email, phone number you also have to give your bank account number and PAN no.
Moreover you must have a website with certain number of visitors. Otherwise they won't approve you. Then you need to wait for at least 3-7 days to get approval as VCommission takes time.
You can check https://tools.vcommission.com/affiliates/signup to register at VCommission.
VCommission Terminologies
Every affiliate network has its own terminologies although most of them are same but there are few differences.
CPA – Cost Per Action (any action take like a click or a sale)
CPS – Cost Per Sale
EPM – Earnings Per 1000 impressions
EPC – Earning Per Click (Commission is equally divided by the number of clicks you get)
CTR – Click Through Rate (How much clicks do you get for 100 impressions)
OSC – On Site Conversions (Number of sales made for 100 impression or action)
So these were some of the basic terminologies that you need to know before you become a VCommission affiliate.
Moreover you also need to get familiar with the user interface which is very intuitive. You have Offers and Reports tab. They are very simple to use and learn.
How to Choose a Product
As a publisher you need to choose a product that you could sell. The best thing about VCommission is most of the product you can promote are Indian.
What are the products you can choose?
VCommission offers you a vast variety of products. You can choose any product from the browsing category.
You better choose a product that is close to the niche of your website. If your website is about cars or banking or relationship or gadgets then choose a product related to it.
Then you need to look at the CPA offers that could be anything between Rs 10/- to Rs 200/-
After that see when the offer expires and then you need to look out for CPA in details. What are they paying for like subscription, impression, sale, install etc.
VCommission CPAs
Now let us look at some of the most commons CPAs
1. Sign Up and Subscription
If the CPA is for sign up or subscription then go for Matrimonial sites.
2. Install and Launch
If they are paying for installing and launching an app then go for gaming sites or even traveling sites.
3. Pin Submission or Verification
For Pin submission the real estate or education sites are the best.
4. Sale
If the advertiser is paying only for sales then always choose ecommerce sites like Flipkart, Jabong etc
So these were some of CPAs, choose one of them and create a promoting strategy.
VCommission Reports
For more information how your campaign is going on you can click on the Reports tab and find out more.
a. Performance Reports
It gives you an overview of your daily, weekly, monthly and even hourly performance report.
In Report Option selection you get report the way you wanted. You can filter on any criteria and see the report.
b. Conversion Reports
Conversion reports tells you how much leads you generated.
c. Referral Report
Here you can track your commission generated from referred users.
List of Advertisers
Now let us look at some of the popular advertisers that VCommission has to offer.
Travelocity.co.in
Expedia.co.in
Go ibibo affiliate
TravelGuru
Yatra.com
Bharti Airtel Ltd
Axis Bank – Home Loan
Kotak Mahindra Bank Ltd
Tata AIG Insurance
ICICI Lombard Products
Shoppers Stop Ltd
Food panda
OLX
Amazon India affiliate
Fashionara affiliate
Shopcluses
Paytm
Yepme
Naaptol
Zivame
Dominos
Mobik Wik
Vista Print
There are many others but we have given some of the popular brand names that you know. There are international brands also.
VCommission Paycheck
Method of payment is very simple either it is by direct bank transfer or through PayPal. But in India the former option is really great because you are paid directly into your bank account.
The threshold income that the VCommission pays you is $100. Hence, you have to reach at least $100 (currently around Rs 6200/-) so that VCommission could make a payment to your account.
They pay you on a 30 day cycle and that is only once in a month. The payment is made on 5th of every month.
An Honest Review
Finally I want to give you my honest review about VCommission.
VCommission takes things seriously. It means even if you have become a member but promoting an offer would not be easy.
Before you choose a product to promote you need an approval like how are you going to promote and then they allow you to promote because they don't want any wrong way for promotion.
For getting approval you might also need to talk to the customer care on phone.
Then second problem was the paycheck. They don't pay you the money you earned. It means they can deduct some of the earnings. Like out of Rs 10,000 they could pay you only half the amount.
So it means if you are a serious affiliate marketer then you could join VCommission because they are no non sense affiliate network. You cannot be casual here because they will ban you immediately if something is wrong.
In the end I would say VCommission is only for some experienced affiliate network & if you are a beginner then you need to do hard work & learn a lot of things to get something out of VCommission.