Ecommerce is increasing both in the US and all over the world. This means people now buy and sell more things online than they did before. In reality, the rate of online shopping growth is around 7.7 per cent every year. In 2022 alone, big US shops made sales of a huge $1.03 trillion online. And the best part is this trend is not stopping. More and more people will go online to buy what they need – from mobiles and clothes to everyday groceries and pencils.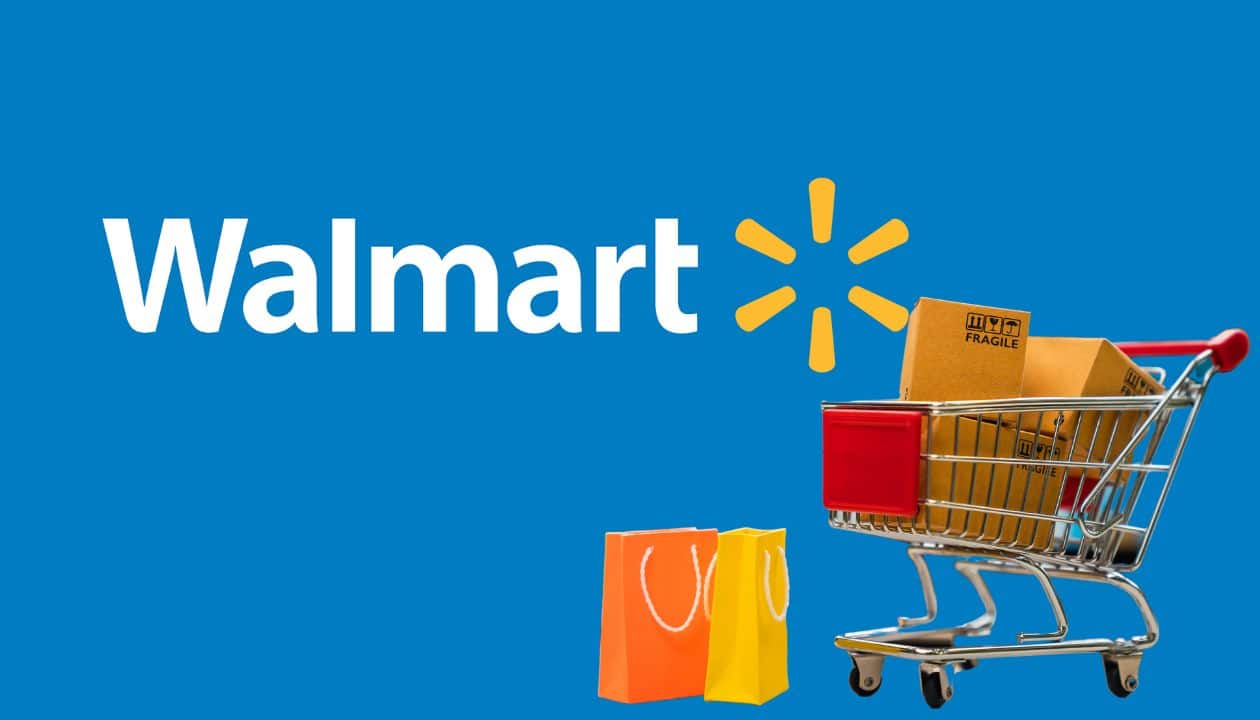 What Does This Tell Us?
In simple words, these numbers tell us that you can start selling things online and earn a lot of money. It can be a side income or your main business. Thanks to many online shops, you don't even need your own website to sell. There are only a few times when you might need one. Instead, you can sell your items on big online shops like Amazon, eBay, Etsy, Shopify, Facebook Marketplace or even Walmart Marketplace.
Maybe you don't know, but Walmart also has its own online shop where you can sell things. People call it Walmart Marketplace.
In this write-up, I will tell you how to sell items on Walmart Marketplace.
Understand Walmart Marketplace
Walmart Marketplace is an online shop that lets people in the US show and sell their products. Let's talk about the kind of things you can sell on Walmart Marketplace.
Walmart Marketplace has many categories. Sellers can list a lot of different products and services. Here are the main categories where you can list your items:
Electronics: Items like computers, mobiles, tablets, TVs, cameras, music systems, video game systems, and extra items.
Home and Kitchen: Items for making your home better, furniture, machines for the home, items for the kitchen, things to decorate the house, bedding, bathroom items, and more.
Clothes, Shoes, and Extras: Clothes for men, women, and kids. This includes shirts, pants, dresses, shoes, other items, and jewelry.
Baby and Small Kids: Items like nappies, baby food, things for baby care, prams, seats for cars, furniture for babies, and toys.
Health and Beauty: Things like makeup, products for skin, hair products, personal care items, vitamins, extra health items, and more.
Sports and Outside Items for sports: machines for exercise, things for camping, outdoor games, cycles, and items related to these.
Toys and Games: Many types of toys, board games, jigsaw puzzles, action toys, dolls, toys for learning, and toys for playing outside.
Automotive: Things for cars like parts, extra items, tools, car cleaning items, tyres, and other car-related products.
Pet Items: Items like pet food, items for pets, grooming items for pets, toys for pets, and other pet-related things.
Office Items: Things like office furniture, paper, pens and pencils, printers, ink, and other items you need for an office.
Books and Media: Items like books, electronic books, magazines, DVDs, CDs, video games, and other such products.
Grocery and Home Items: Daily food items, things you keep in your kitchen storage, snacks, drinks, cleaning products, laundry items, and basic home products.
Industrial and Science: Big machines, lab items, science tools, safety items, and tools for industries.
Art and Craft: Things for art, items for craft, tools for painting, scrapbook items, and kits for doing it yourself.
Home Betterment: Tools, items for fixing things, plumbing items, electrical items, building materials, and things for improving homes.
Garden and Outside: Tools for gardening, plants, furniture for outside, patio items, and landscaping products.
Jewellery and Watches: Different types of jewellery, watches, and other such items.
Musical Items: Musical tools, equipment, extra items, and music sheets.
Party Items: Decorations for parties, balloons, dresses for parties, items for party gifts, and items for events.
Special Items: Walmart Marketplace also lets sellers list special products like niche electronics, collectable items, special gadgets, handmade items, and more.
Also Read: 27 Best Items to Flip for Extra Cash
Dropshipping & Walmart Marketplace
If you are thinking about dropshipping and selling on Walmart Marketplace, I have some not-so-good news. Walmart Marketplace does not allow dropshipping. Walmart says that sellers must have the products they list, or they must have the legal right to sell those products. This means you should have the products with you, or you must know the company that makes the product or the authorized seller.
As you know, Dropshipping usually means listing products for sale without having the products with you. A third party sends the product to the customer. However, Walmart Marketplace wants sellers to send the products themselves or through their trusted partners.
How to Sell on Walmart Marketplace?
Now, the main question. How do you sell on Walmart Marketplace? The first big thing to know is that you can't sell on Walmart Marketplace just as one person or a family. You must have a proper business with all the needed papers and registrations.
To sell on Walmart Marketplace, you need to follow some steps to make your account and list your products. Here is a simple guide on how to sell on Walmart Marketplace:
Check if you can sell: First, see if you fit Walmart's rules for sellers. You need a US business tax ID, an address for your business, and some quality standards.
Register as a seller: Go to the Walmart Marketplace website (marketplace.walmart.com) and click "Apply Now". Fill out the form with your business details, about your products, your company details, and how you will integrate.
Check and agree: Walmart will check your form. If they say okay, they will email you the next steps. You have to read and agree to Walmart's contracts.
Make your account: Start your Walmart Marketplace seller account by giving the details they ask, like contact details, bank details, and tax ID.
List your products: Decide how to show your products on Walmart Marketplace. You can use an API, a feed method, or a third-party tool. Make sure your product details follow Walmart's rules.
Price Your Products: Decide on the prices for your items. Remember, Walmart is known for giving things at a lower price. So, you should think properly about your price to attract buyers. But also make sure you earn some profit.
Order and Shipping: Set how you will take orders and how you will send the products. Tell the customers when they will get their order. Make sure to send the items quickly.
Payment: Walmart pays its sellers every two weeks. They will send your earnings to your bank. But they will first cut their commission and fees. Make sure to understand this before you start selling.
Customer Service: You have to answer the queries and problems of your customers. Give them good service. If you do this, they will come back to buy more.
Check and Improve: Always see how you are doing on Walmart Marketplace. See if the customers like your products, if they are buying, and if they are happy. Based on this, make changes to do better.
Tips to Do Well on Walmart Marketplace
You have started selling on Walmart Marketplace. But how can you be sure that people will buy your items? For this, you have to think and work smartly. Here are some tips:
Quality Photos: Always put good-quality photos of your items. If people see clear and attractive pictures, they will want to buy.
Good Description: Write all the details about your product. Tell everything. The more information you give, the better.
Competitive Prices: Check the prices of other sellers. See if you can give a better price. But don't reduce your price so much that you don't earn anything.
Fast Shipping: People like to get their items fast. So, try to send the products as soon as you can. If you do this, they will prefer you more.
Customer Reviews: Ask your happy customers to write good things about you. If other people see these good reviews, they will trust you more.
Stay Active: Keep checking your account. See if there are orders, questions, or issues. If you stay active, customers will see that you care.
Amazon, Etsy, Shopify, and Walmart
When we talk about online places to sell products, Walmart Marketplace is definitely a great choice. But how does it compare with other platforms like Amazon, Etsy, Shopify, and eBay? Let's look at the main differences between these:
Who they target and how much they reach:
Walmart Marketplace: They aim to reach a large number of customers, both who shop online and offline. Their main goal is to give many types of products at good prices.
Shopify: This is mainly for businesses who want to start their own online shop. They offer ways to make the shop look and work how you want.
Etsy: They sell special things. You'll find handmade items, old products, and things that craftsmen make. It's for customers who want something unique.
Amazon: It's a big online shop known all over the world. They sell almost everything to a very big group of customers.
eBay: Here, people can either bid for a product, like an auction or buy it for a set price.
Who can sell there:
Walmart Marketplace: They mainly want businesses that have a US business tax ID and good quality products to sell there.
Shopify: Anyone can start their own online shop here, whether it's a business or just a person.
Etsy: If you make your own things or have old products to sell, you can do it on Etsy. It's for individual makers and small businesses.
Amazon: They allow different types of sellers, from single people to big brands. What you need to join depends on how you plan to sell.
eBay: Both individuals and businesses can list their products here. They have different plans based on what and how much you're selling.
What you can sell:
Walmart Marketplace: They have many categories like electronics, things for the home, clothes, baby items, health products, and more.
Shopify: Sellers can list almost anything, from actual items to digital things and services.
Etsy: They focus on handmade, old, and craft products. You can find things like jewelry, art, clothes, and home decor here.
Amazon: They also have many categories, such as electronics, books, beauty items, toys, clothes, and more.
eBay: Sellers can list a big range of products, new or used, like collectibles, electronics, clothes, and more.
How the platform is set up:
Walmart Marketplace: It works like a marketplace where sellers add their product lists and handle orders through Walmart's system.
Shopify: They give sellers tools to make their own online shops with the designs and functions they choose.
Etsy: Here, sellers make their own small shops inside the Etsy platform and manage their products there.
Amazon: It's a main marketplace where sellers list their products. If they want, they can also use Amazon's system to deliver the products.
eBay: This one works with both auction-style listings and fixed-price ones. Sellers manage everything directly on eBay's system.
Each of these platforms has its own special things and target customers. Depending on what you sell and who you want to sell to, you should pick the right platform for your business.
Selling Things from Other Countries on Walmart Marketplace
Many times, I've bought things from other countries on sites like Amazon, eBay, Shopify, and Etsy. But Walmart Marketplace doesn't work like these other sites.
To sell things made in other countries on Walmart Marketplace, Walmart says you have to follow certain rules. These rules can change, but generally, these are the things you need to keep in mind:
Business Proof in the US: You should have a US business tax number and fulfil any other conditions that Walmart asks for. This makes sure you have an official business in the US and you can bring in products from other countries.
Product Quality: Walmart says all products should be of a certain quality so that customers are happy. Your products should follow these quality rules. They should be safe real, and they should follow all US laws. So, the things you bring from other countries should be allowed in the US and they should be checked for quality and safety by the right people.
Selling Permission: When you want to sell things made in other countries on Walmart, you should either own them or have the right papers that say you can sell them. So, you should have the right to sell those products on the site.
Needed Papers and Certificates: Depending on what kind of product you're selling, you might need to show some papers, certificates, or information that proves they're okay to sell. This could be test results, safety certificates, approvals from food and health departments, or any other important papers asked by the people in charge.
Product Information: You should make sure that all the information you give about your product, like its name, details, and other things, follows Walmart's rules. You should describe your products correctly, show good photos, and use local language if needed.
Sending Products: Walmart has its own rules about sending products. They want products to arrive on time, they want correct details for tracking, and they want the product to be packed well. You need to make sure you can do all this when selling products from other countries.
Getting Paid from Walmart Marketplace
For sites like Etsy, Shopify, eBay, or Facebook Marketplace, you need to have your own way to get money from the customer. Amazon has its own way of giving you your money.
In the same way, Walmart Marketplace has a good system to give you your money when you want it.
Here's a basic idea of how Walmart gives money to the sellers:
Directly in the Bank: The usual way they pay is directly into the bank. When you make your account, you give them your bank details. Then Walmart sends the money straight to your bank. They usually send the money every two weeks and it can take a few days for the money to show in your bank.
Walmart MoneyCard: They also give an option to take your money on a Walmart MoneyCard. It's like a card that already has money in it. They put the money on this card and you can use this card to buy things or take out cash.
Payment by Check: In some situations, Walmart might give sellers their money by check. But this can take more time and there might be extra charges when compared to bank transfer or MoneyCard.
Remember, how you get paid can be different based on where the seller is and their deal with Walmart.
No Selling Outside the US
One thing to remember about Walmart Marketplace: they only sell inside the US. So, you can't sell to people living outside the US. This limits who you can sell to because even if many people outside the US want your product, you can't sell to them.
Sites like Amazon, Facebook Marketplace, Etsy, Shopify, and eBay let you sell to customers outside the US. However, Amazon has some rules about which countries they send products to. Sometimes, this is because of the price of the product or because the seller doesn't want to send it outside the US.
Wrap Up
In the end, selling on Walmart Marketplace helps local businesses reach more people inside the US. Sometimes, you might find and buy something from your own state on Walmart Marketplace, even if it's not available near you.